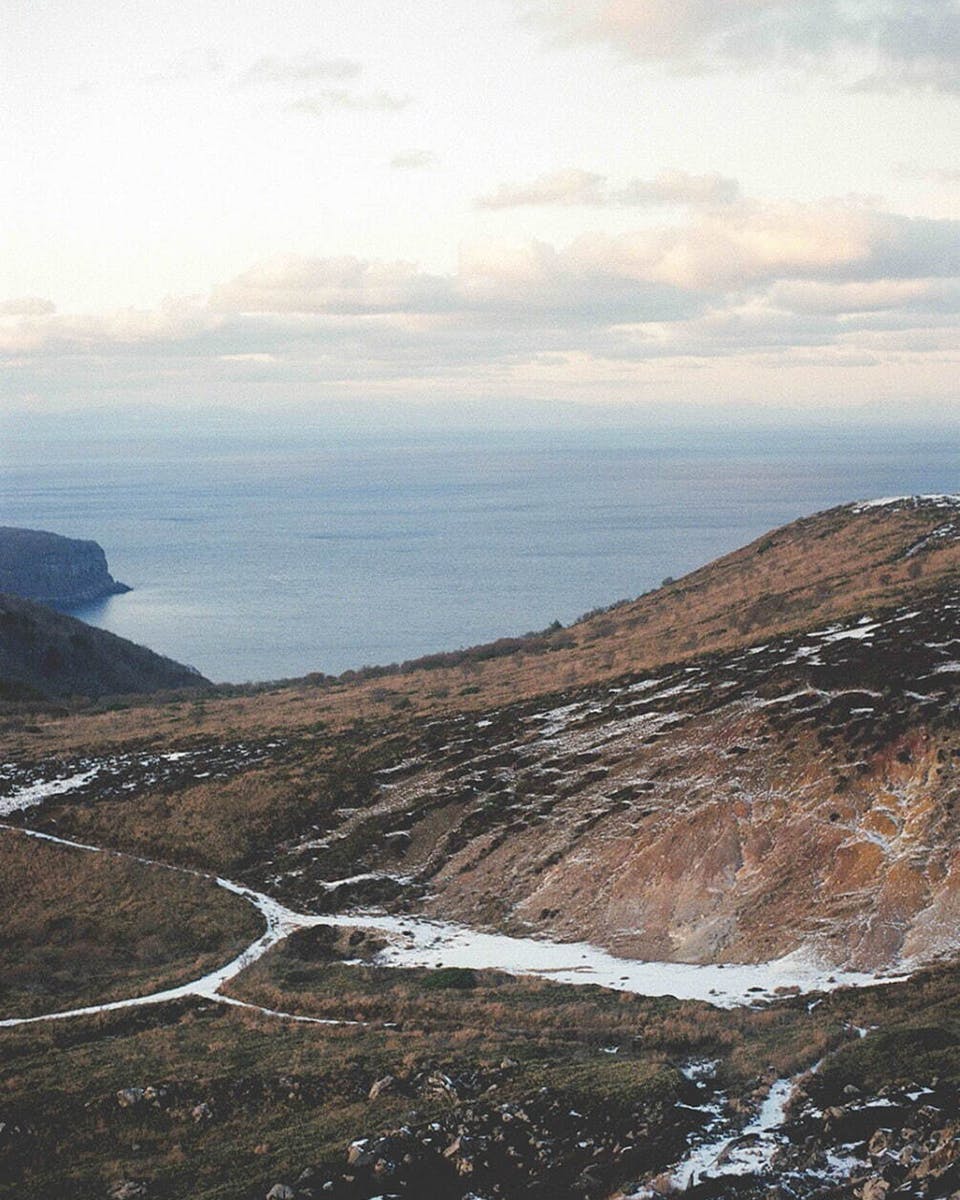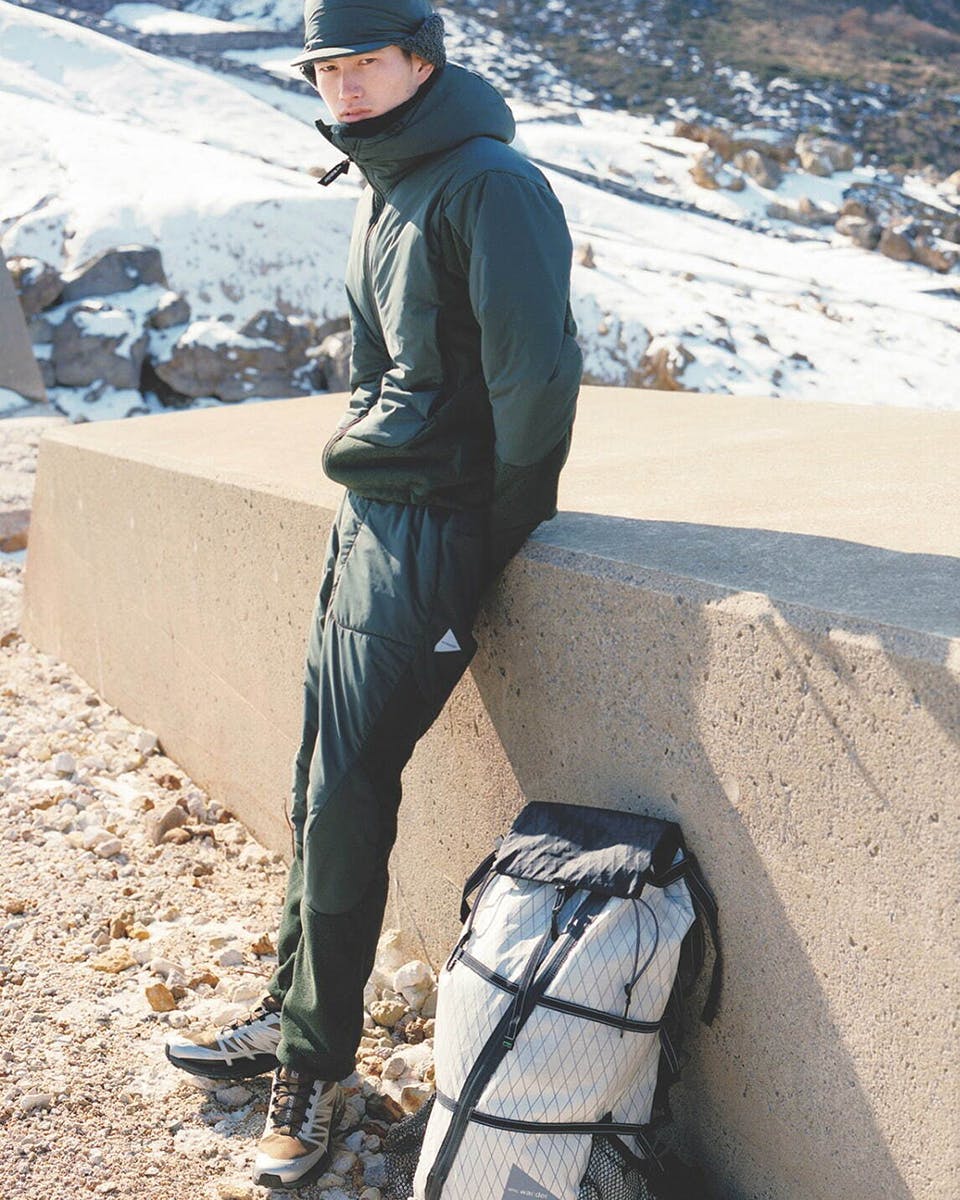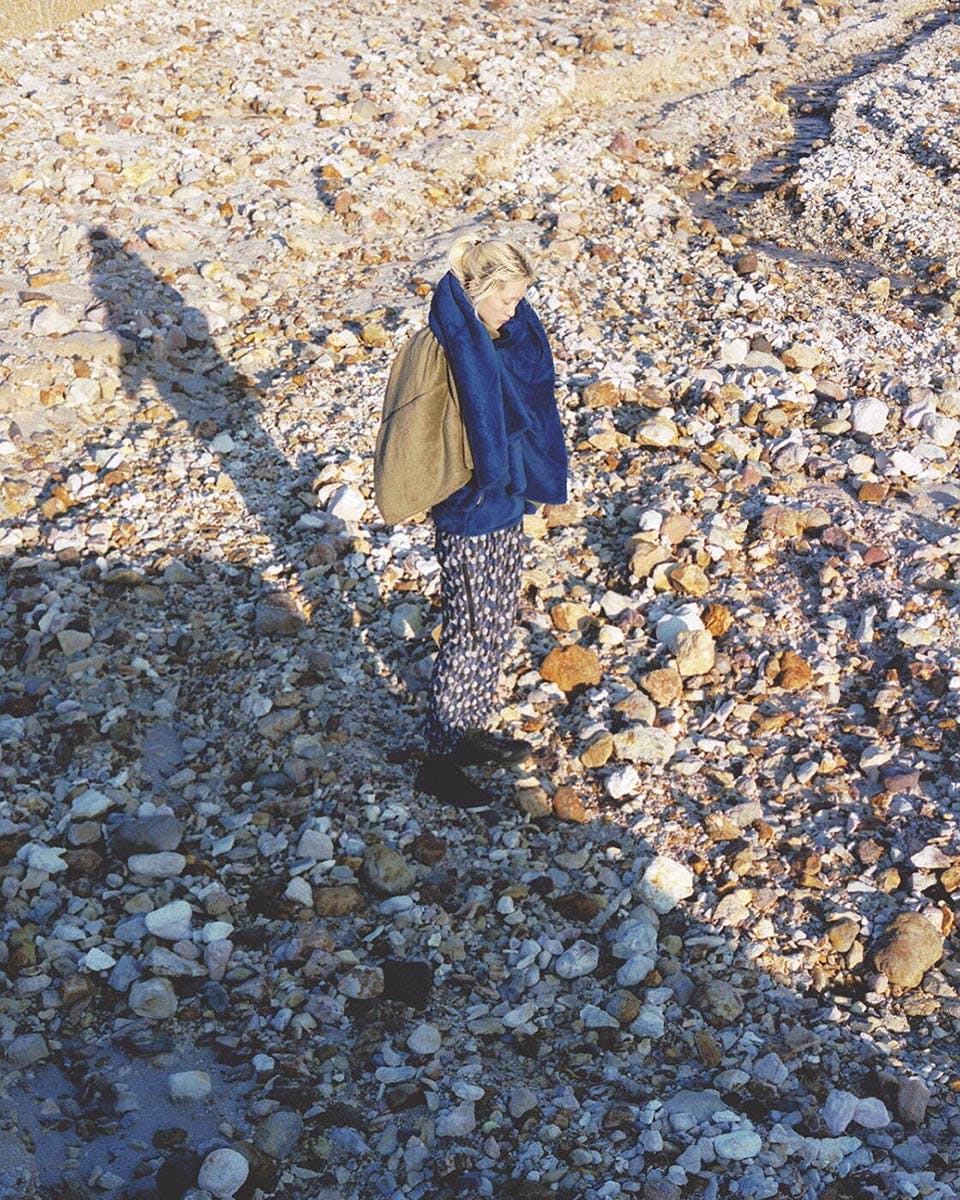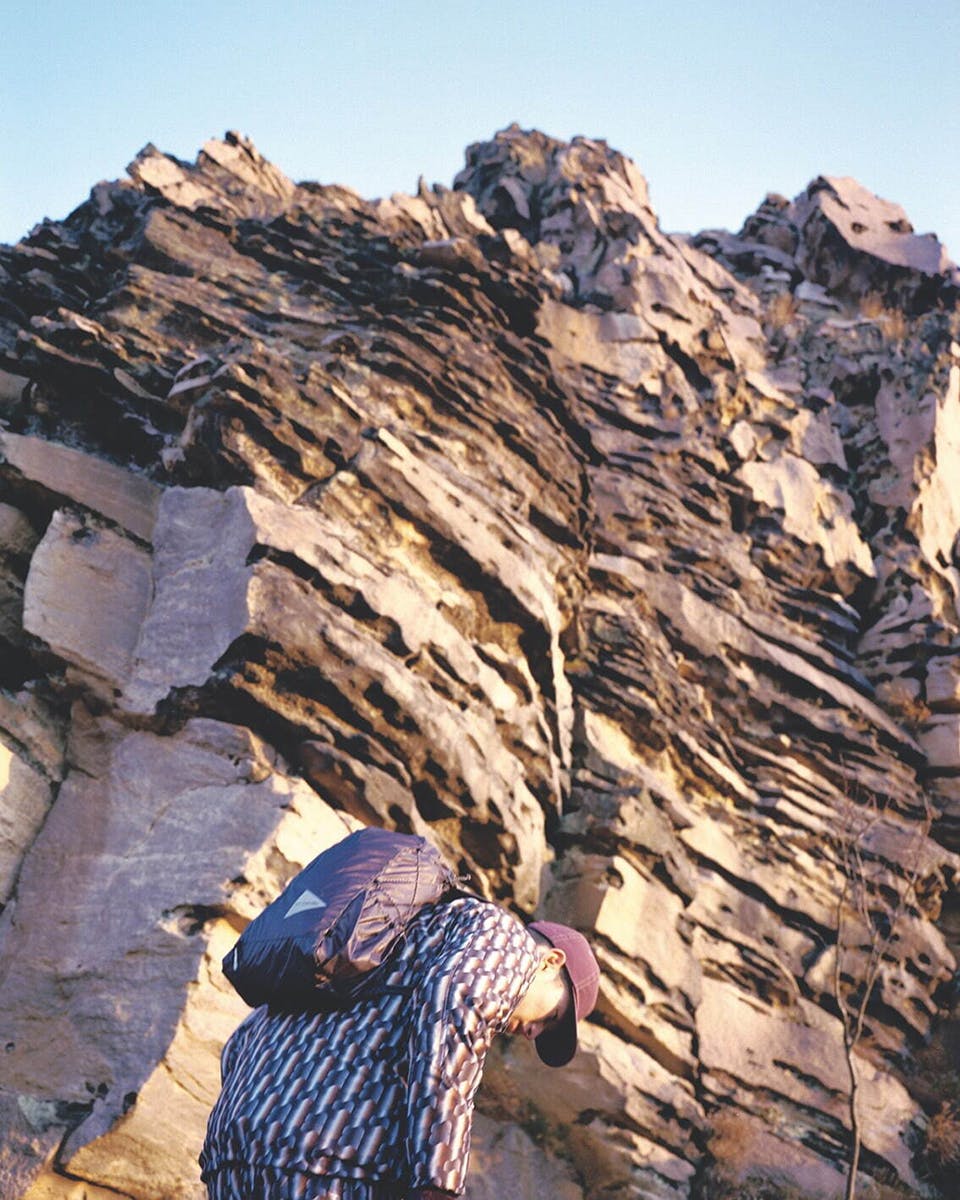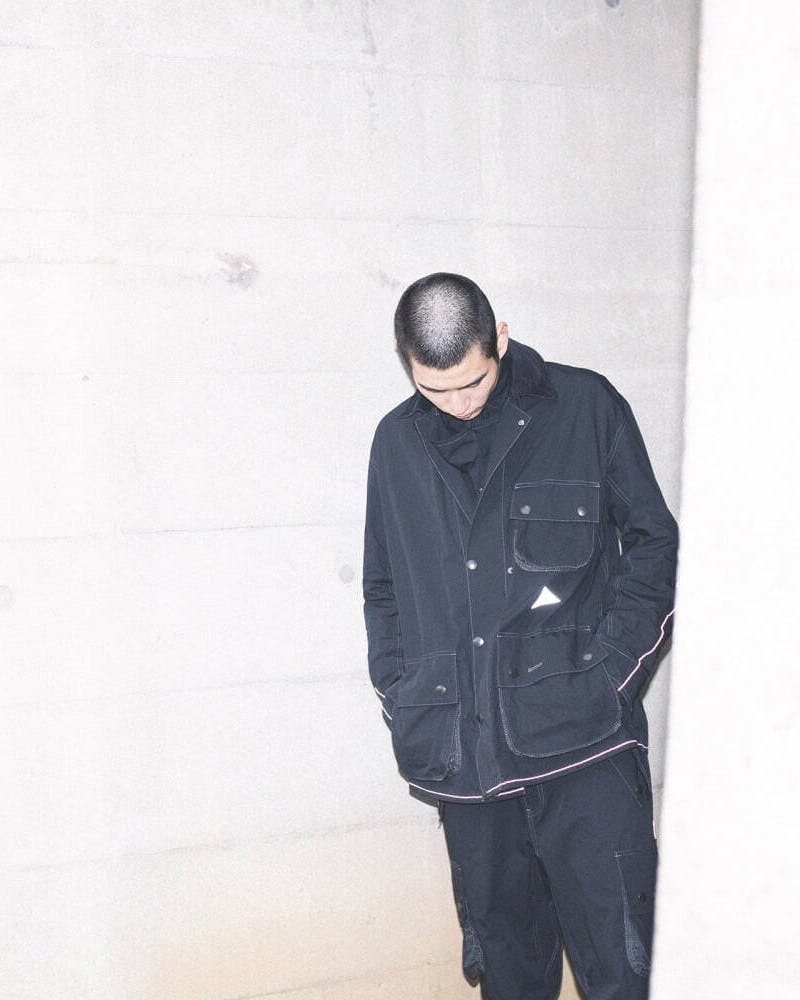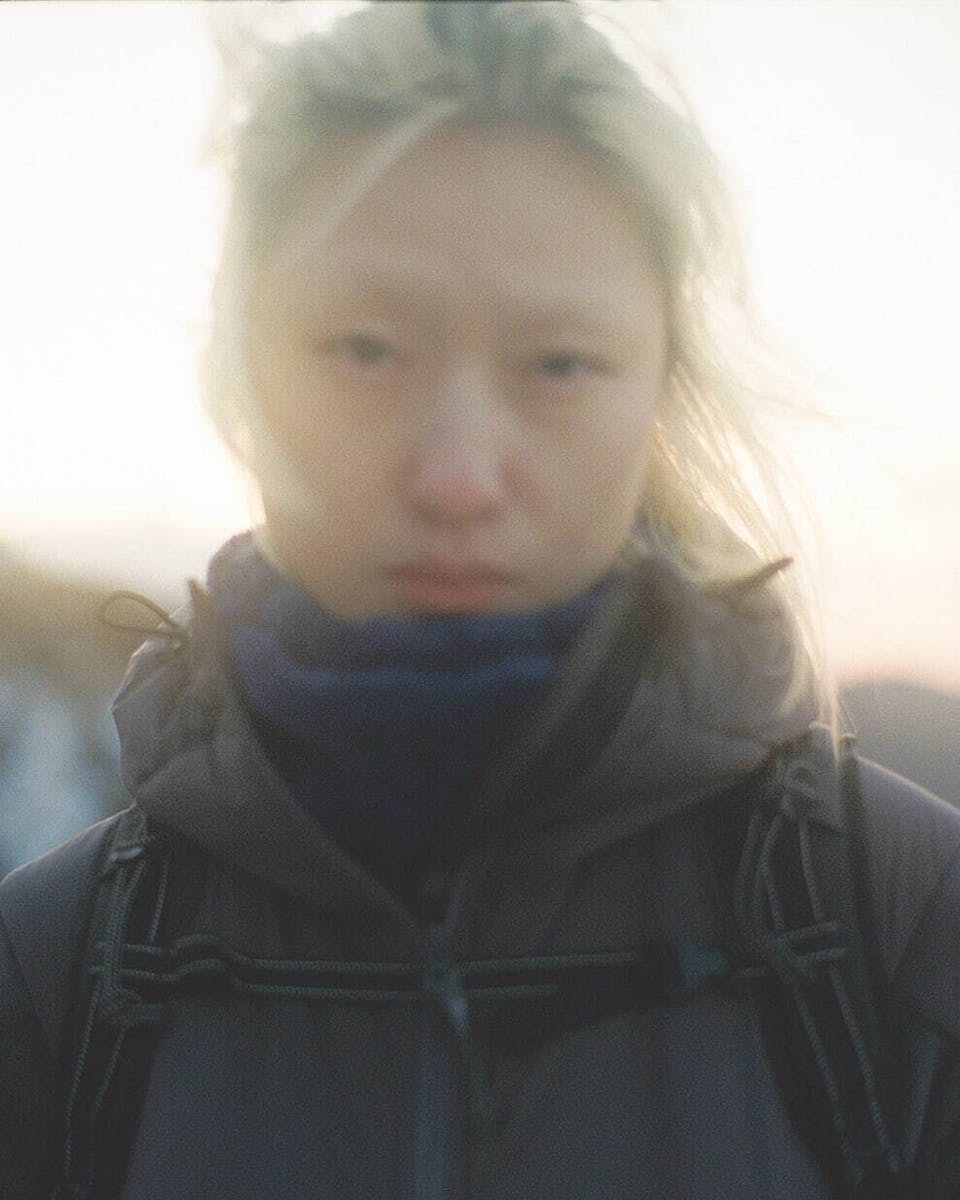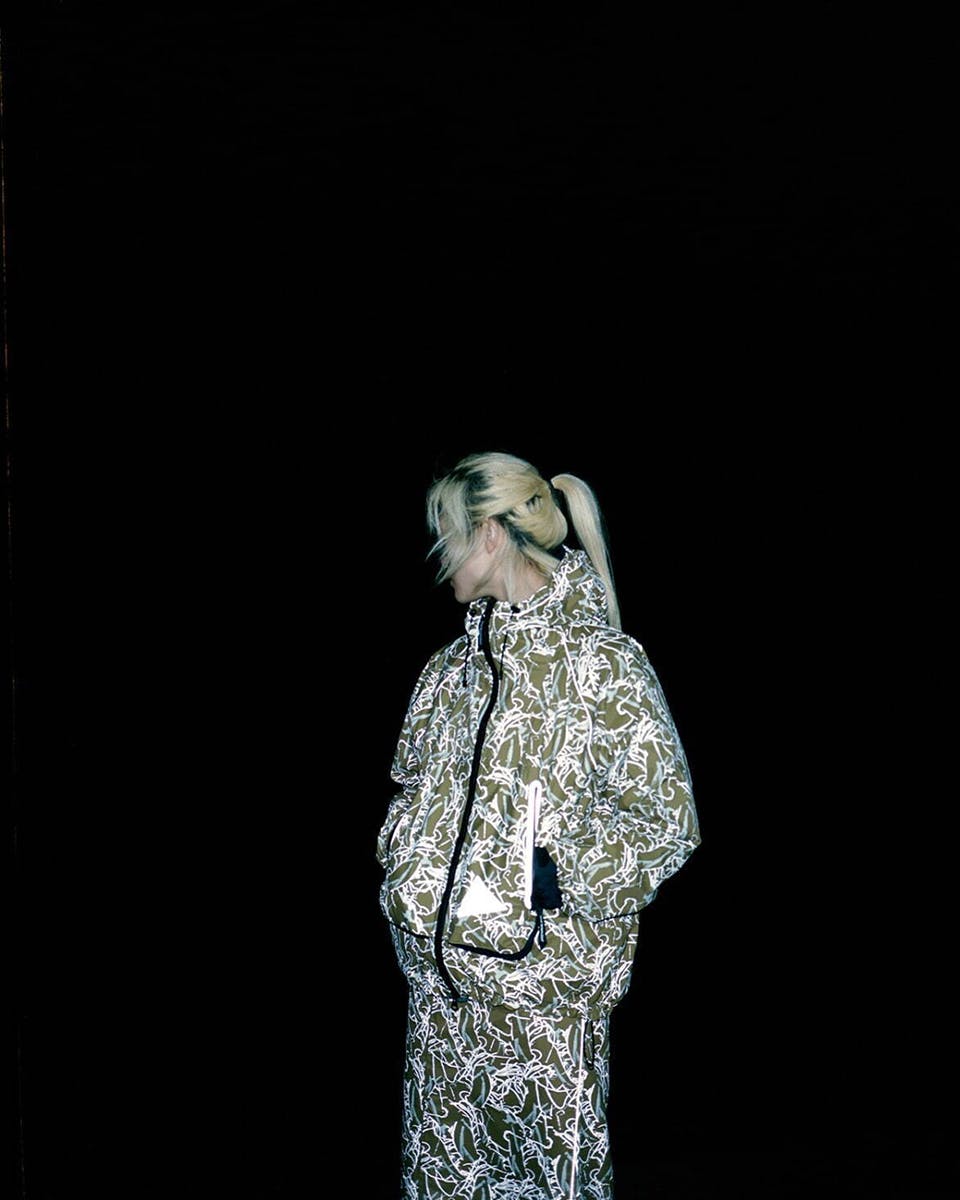 Brand: and wander
Season: Fall/Winter 2021
Buy: Slam Jam, Due West, ANNMS, HAVN, END. in the coming weeks
Editor's Notes: and wander just thinks it can photograph its super slick technical hiking gear on stunning nature walks and call it a lookbook. What cheek! Its co-founders, Keita Ikeuchi and Mihoko Mori, must think that we, the viewers, won't ever get tired of lustrous landscape shots, jaw-dropping expanses, and other natural marvels. Well, shows what they know.
Okay, unfunny jokes aside, I'm just in a snarky mood because it's currently 94°F in New York (that's 34°C, non-Americans) and I'd like nothing more than to be strolling the frost-tipped hills of whatever mountain range and wander's FW21 collection is shot atop. People sometimes say that both extremes are bad — boiling heat and frigid chill — but at least in autumn, winter, and spring you can stroll around with layers on to combat the climate. No such luck in summer, where even the barest of 'fits don't stop the sweat.
Back to and wander: FW21 is another compelling collection, complete with what seems to be a new Salomon collaboration that's showcased alongside plenty of and wander's other special Salomons.
There are electric blue fleeces, cargo-pocketed overshirts, trippy patterned jackets, and easy trek pants suited both to outdoor adventure and casual strolls around the neighborhood.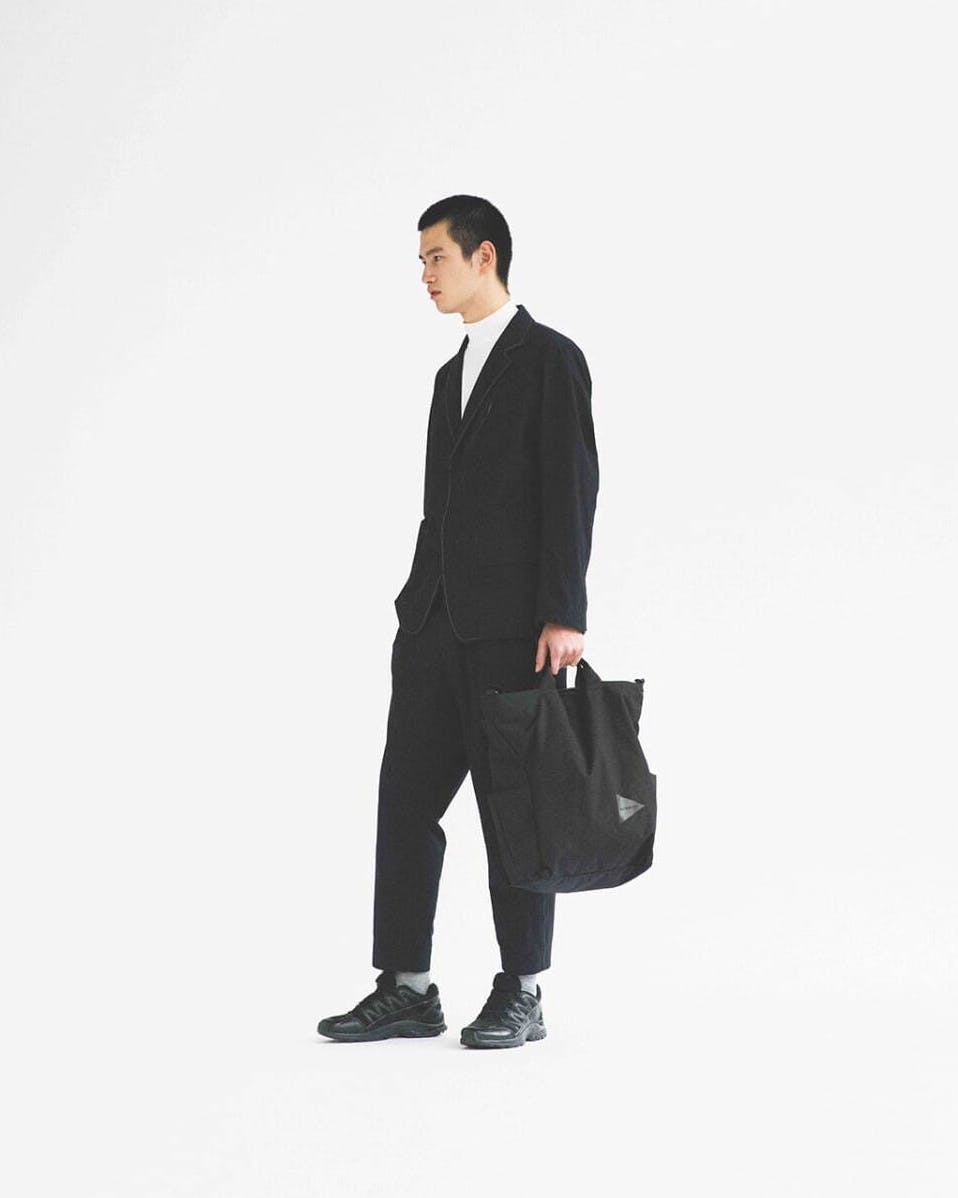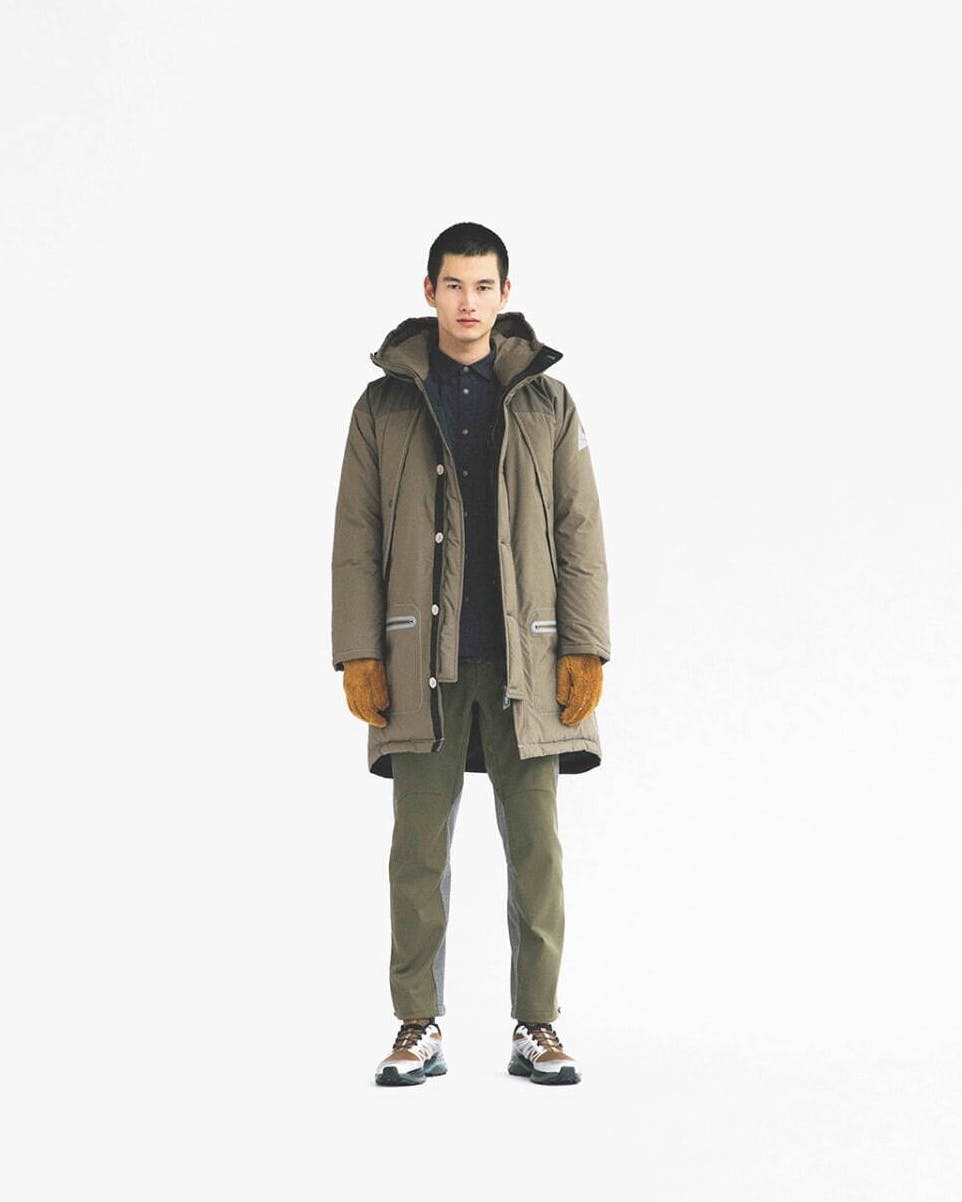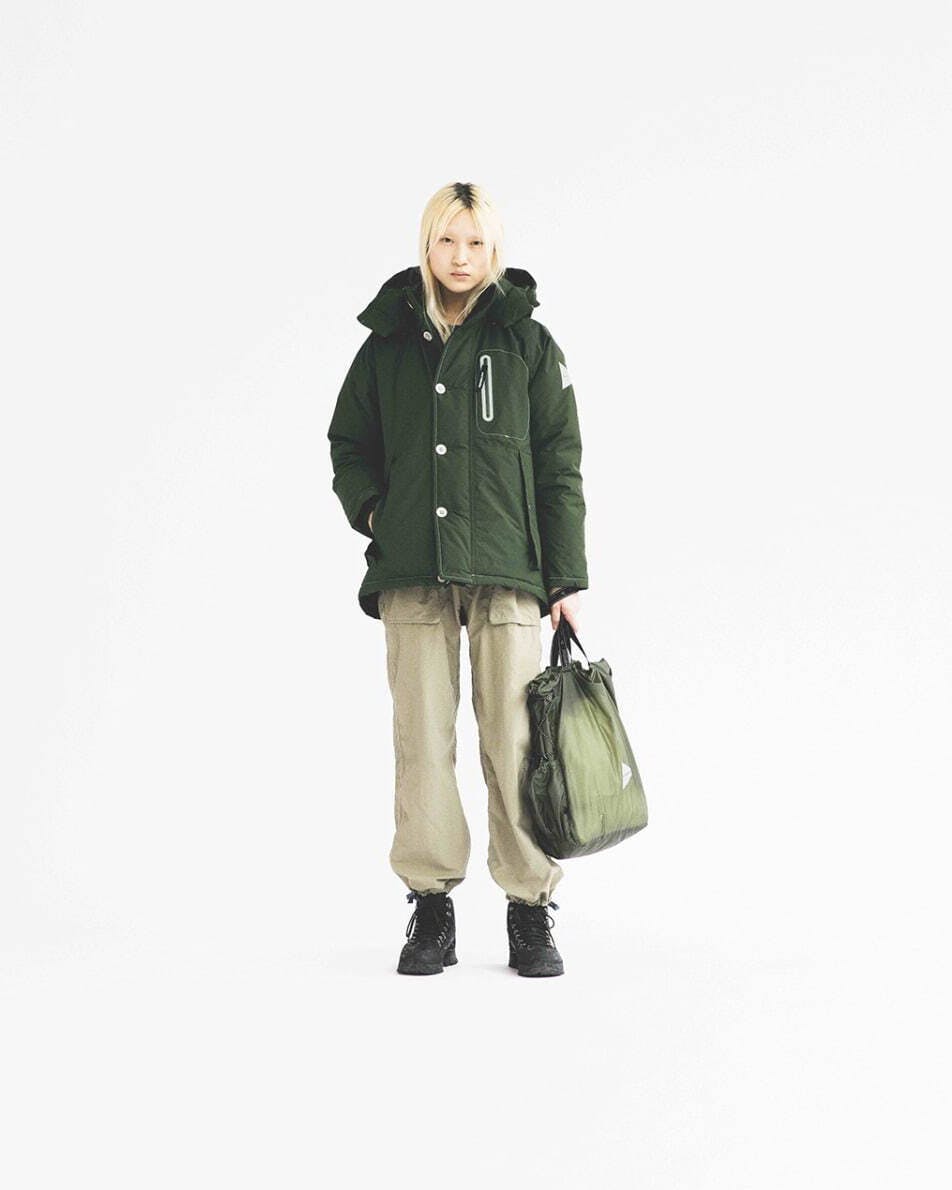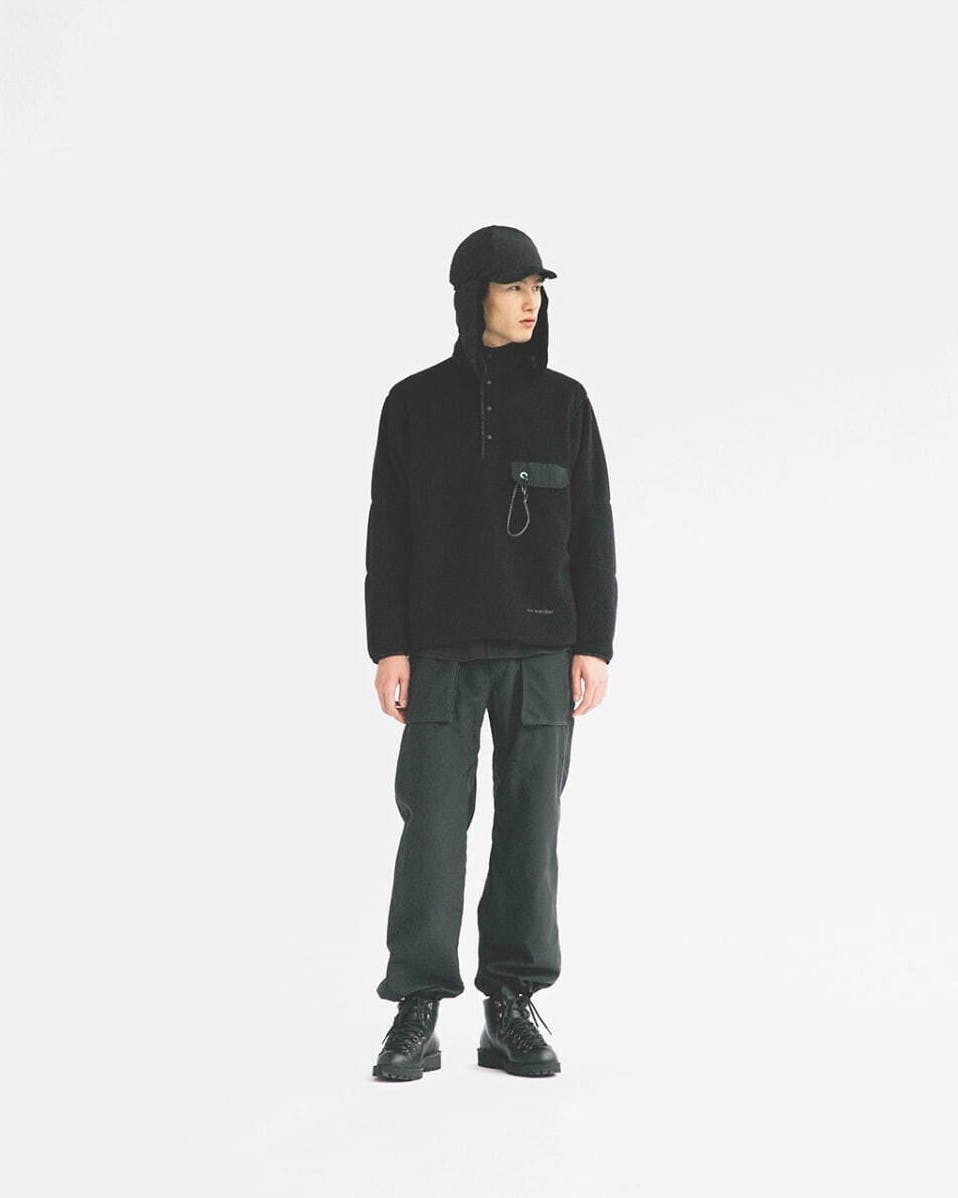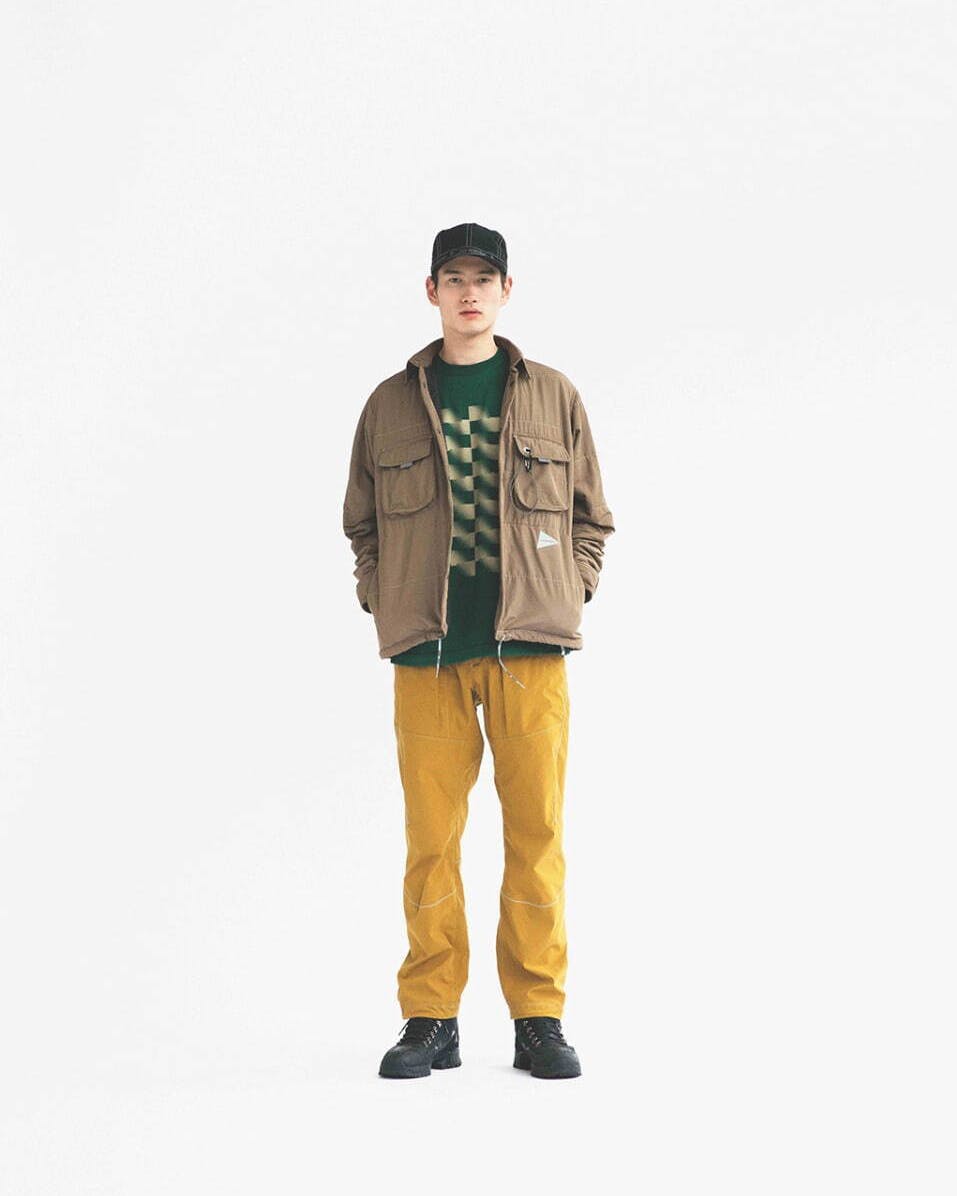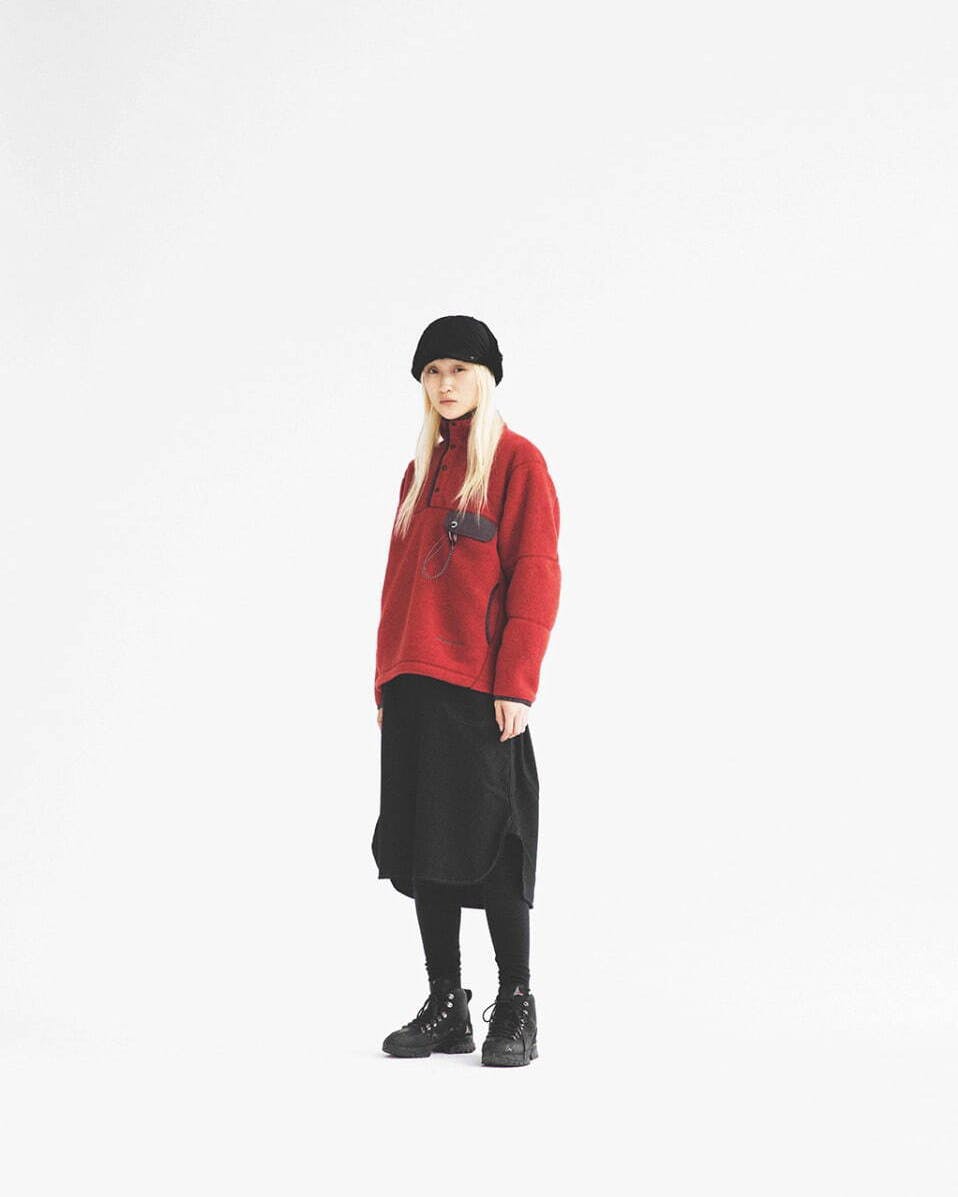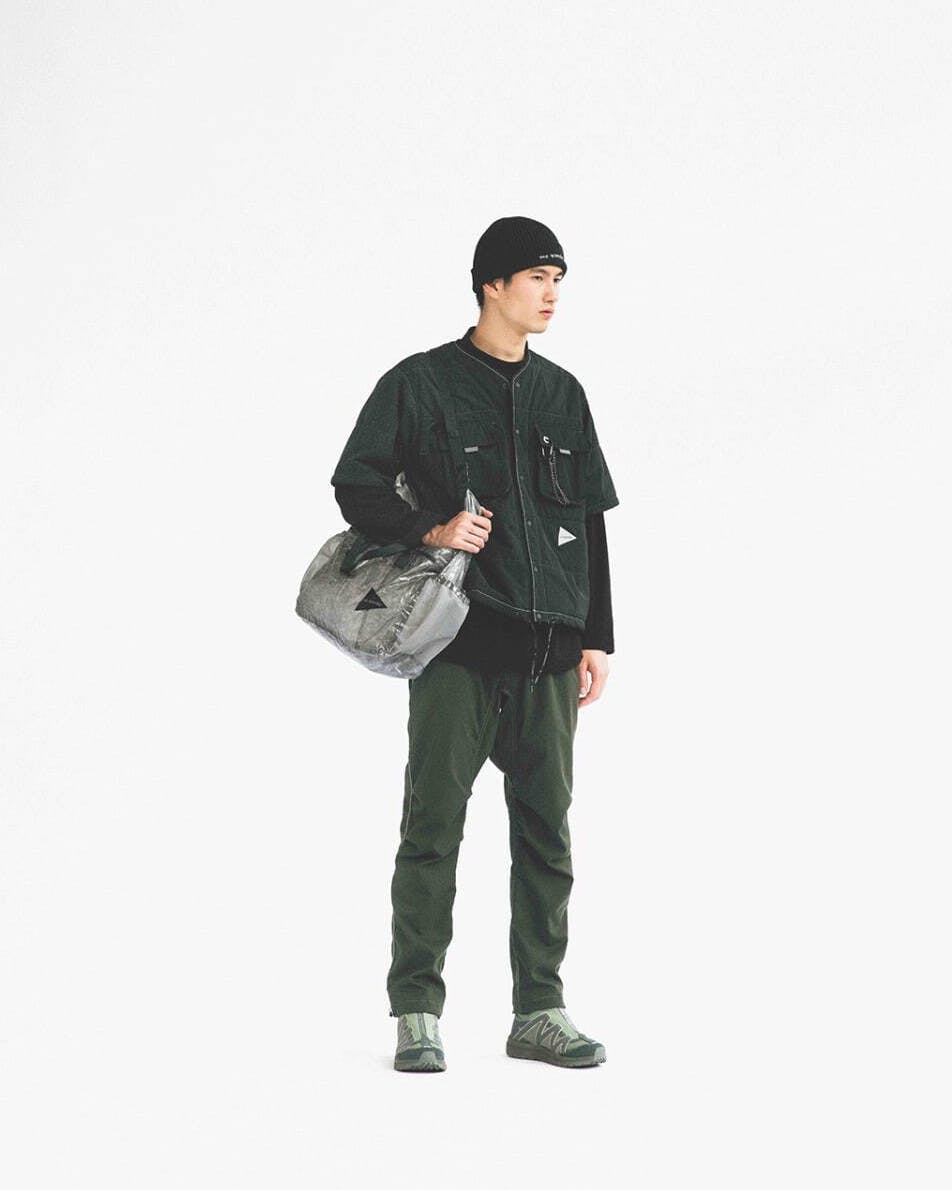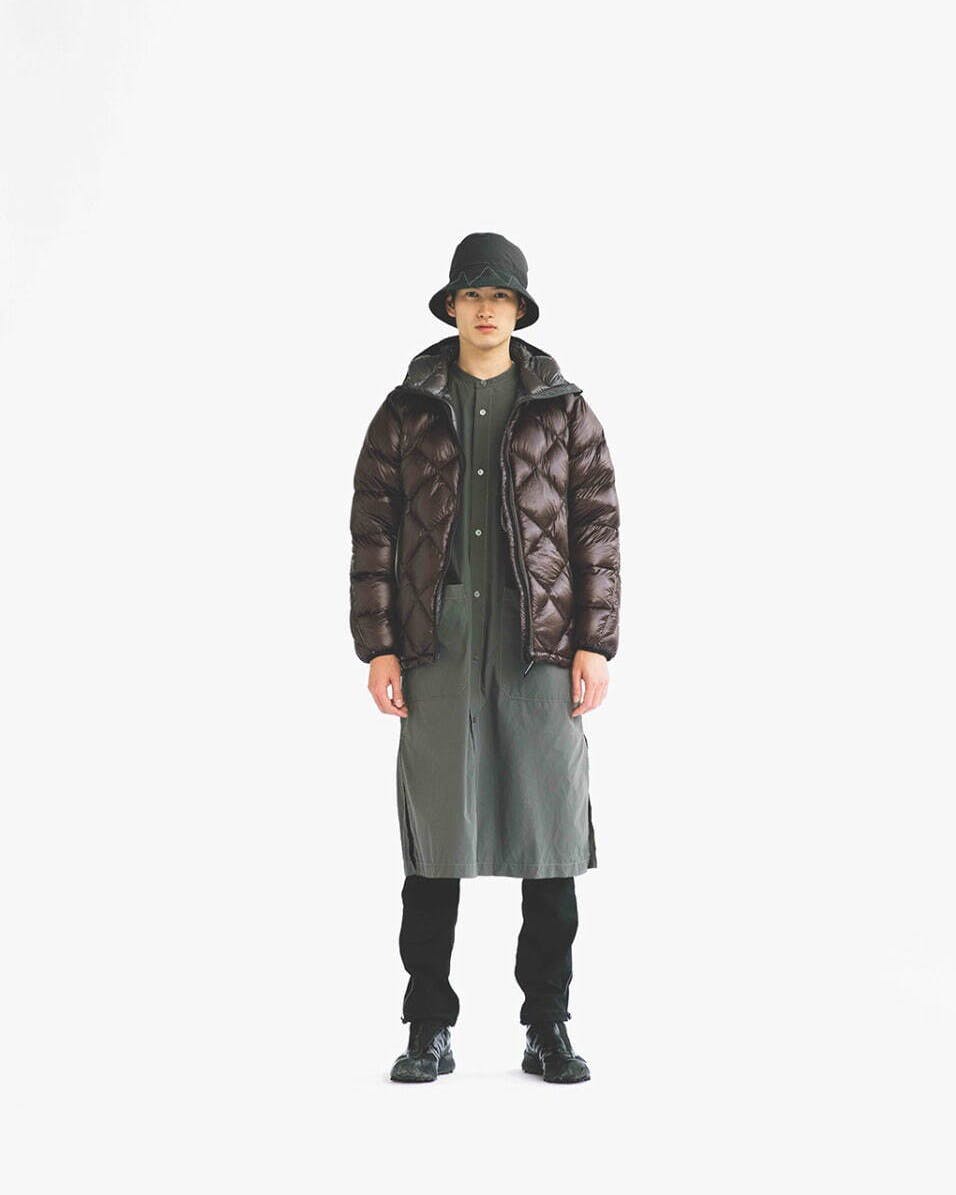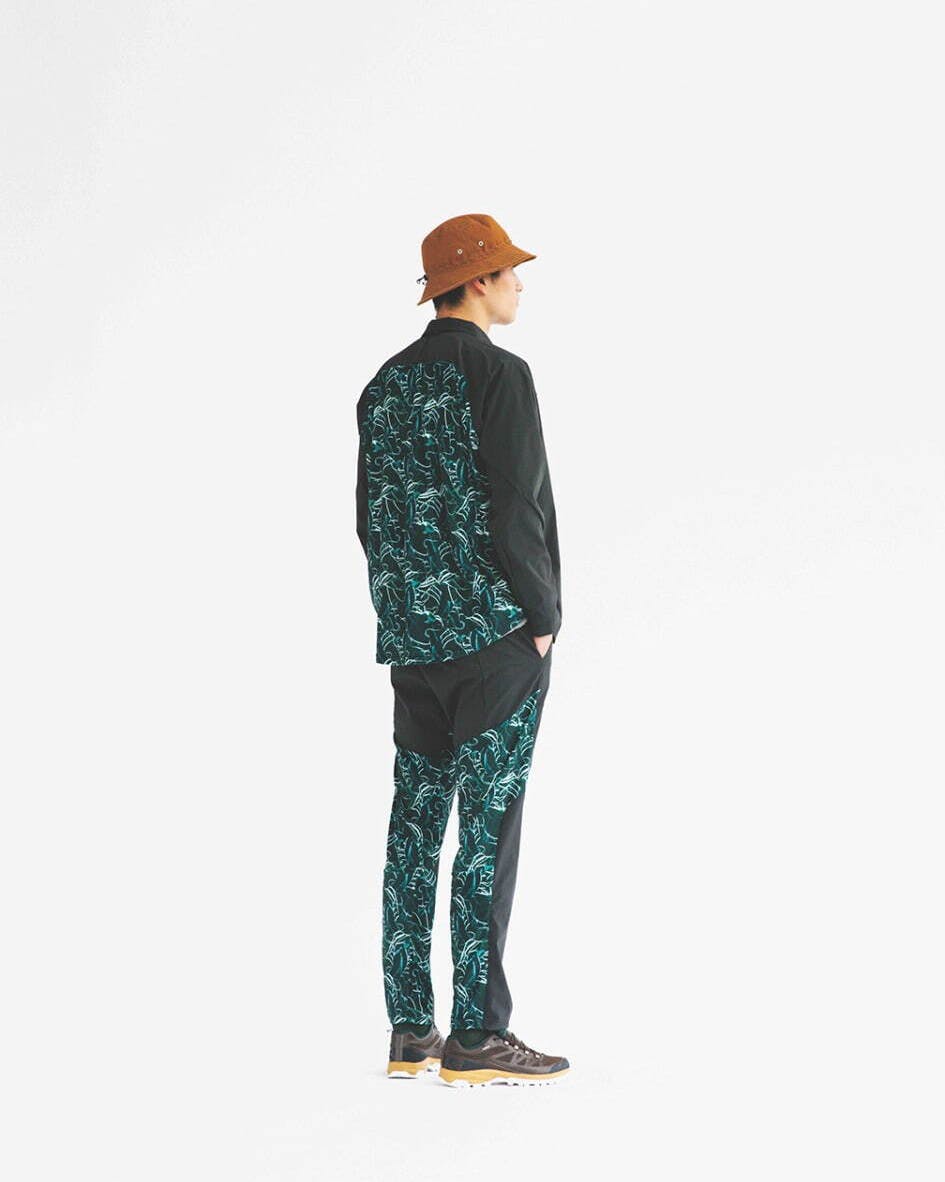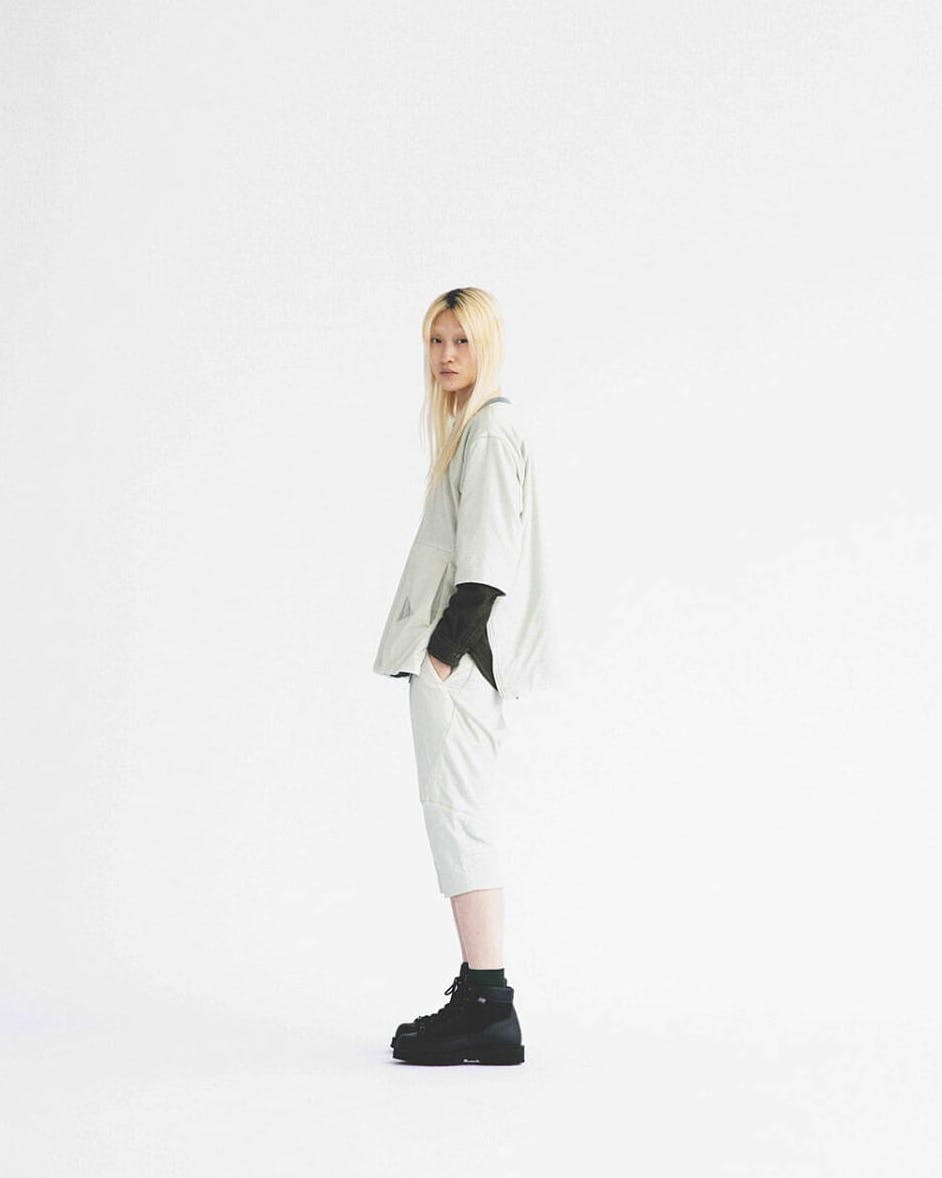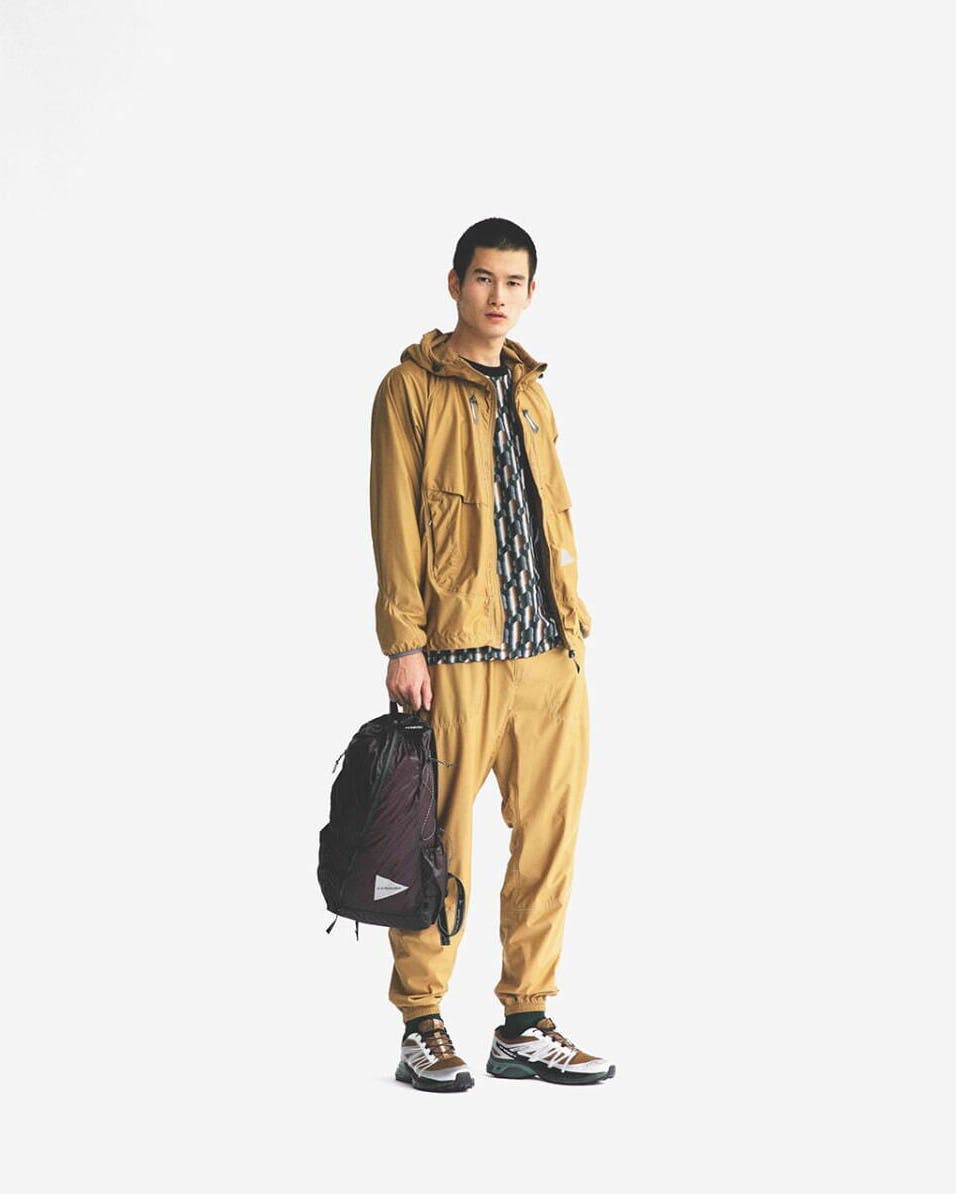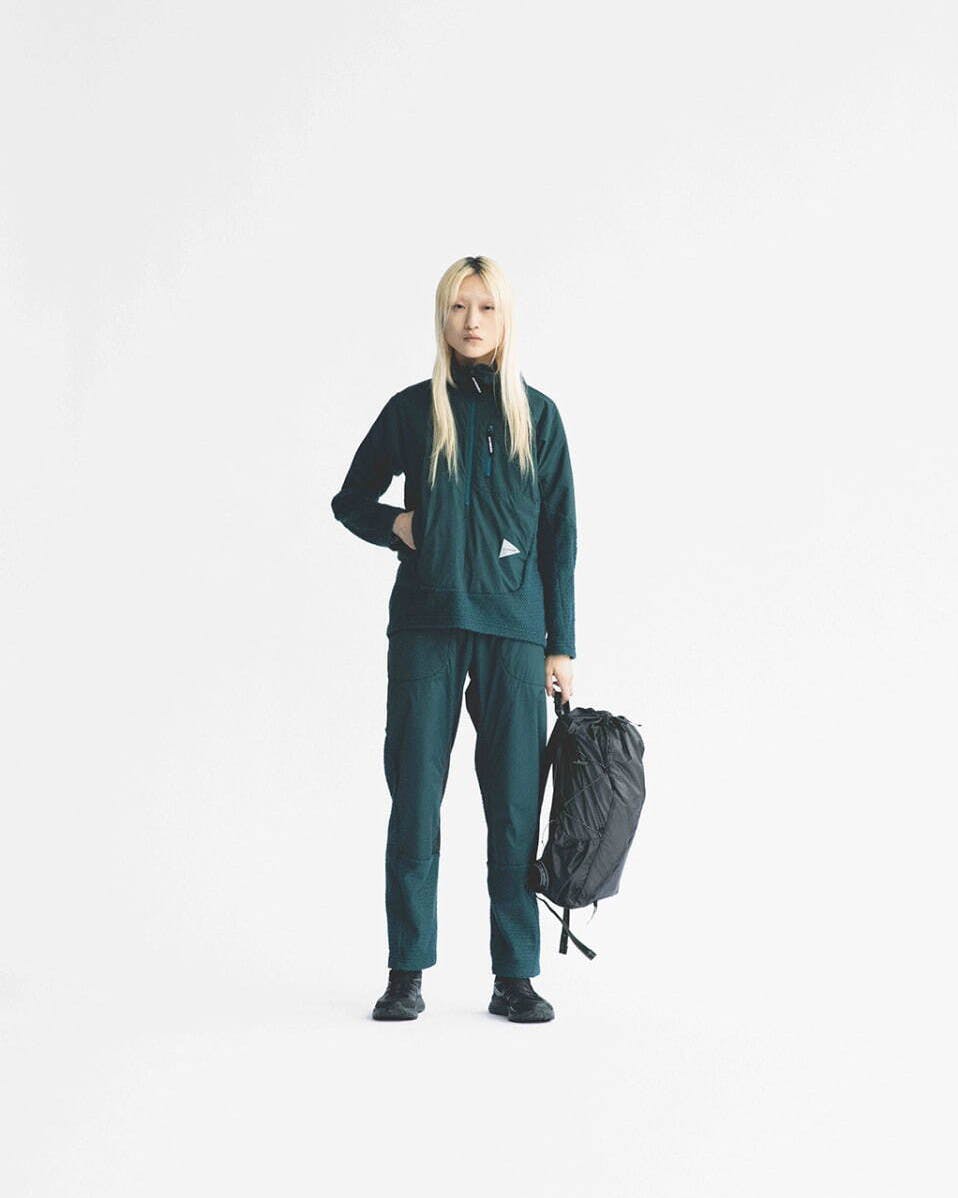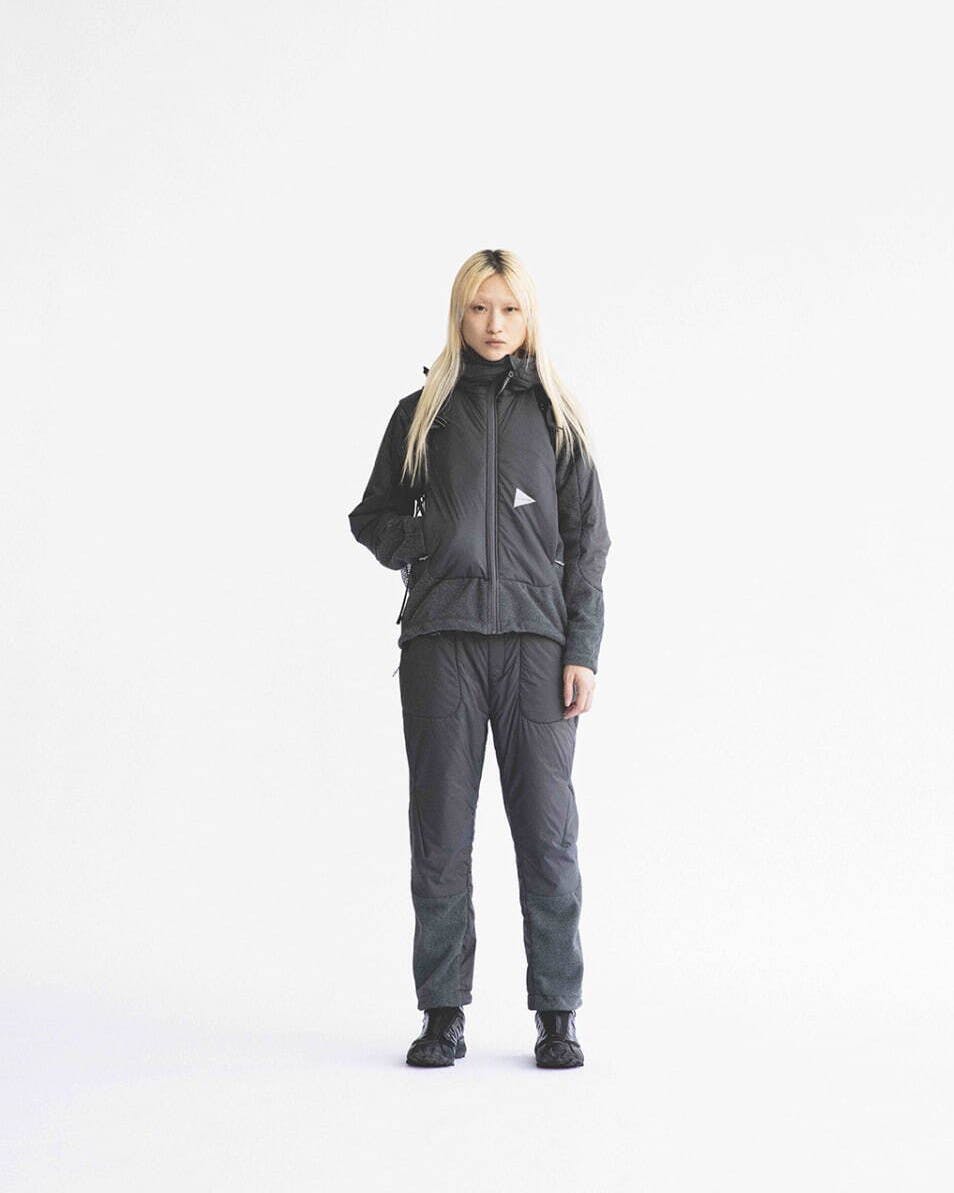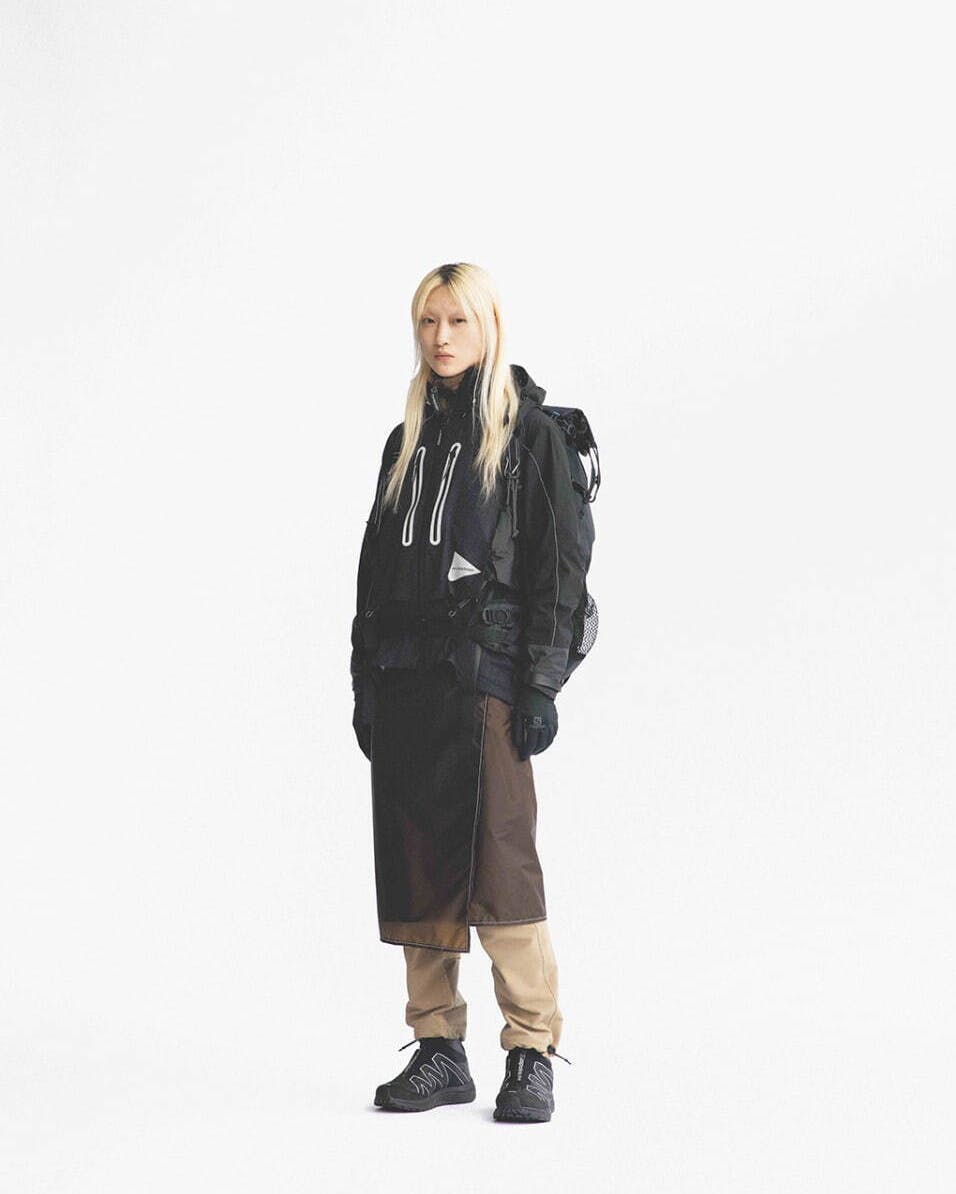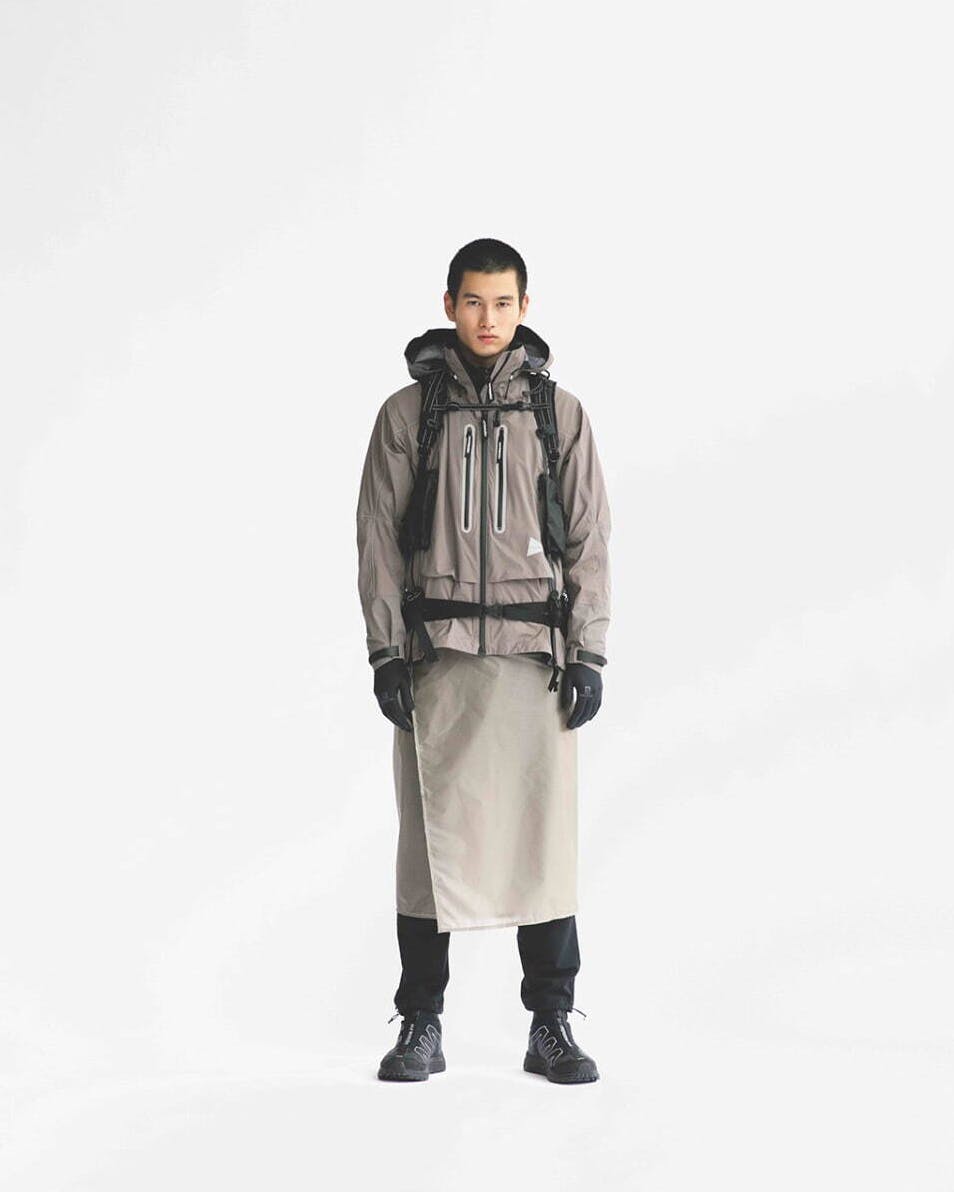 Back too are and wander's obsession-worthy accessories, from Tyvek totes to deep backpacks and some very fun fleece-lined hats that cover one's ears.
Much like other Japanese outdoor experts, the entire line is packed with goods as reliable as they are stylish. Combined with those exceptionally attractive environmental shots, the presentation very much has me counting the days 'til autumn (uh, not that I wasn't already doing that).