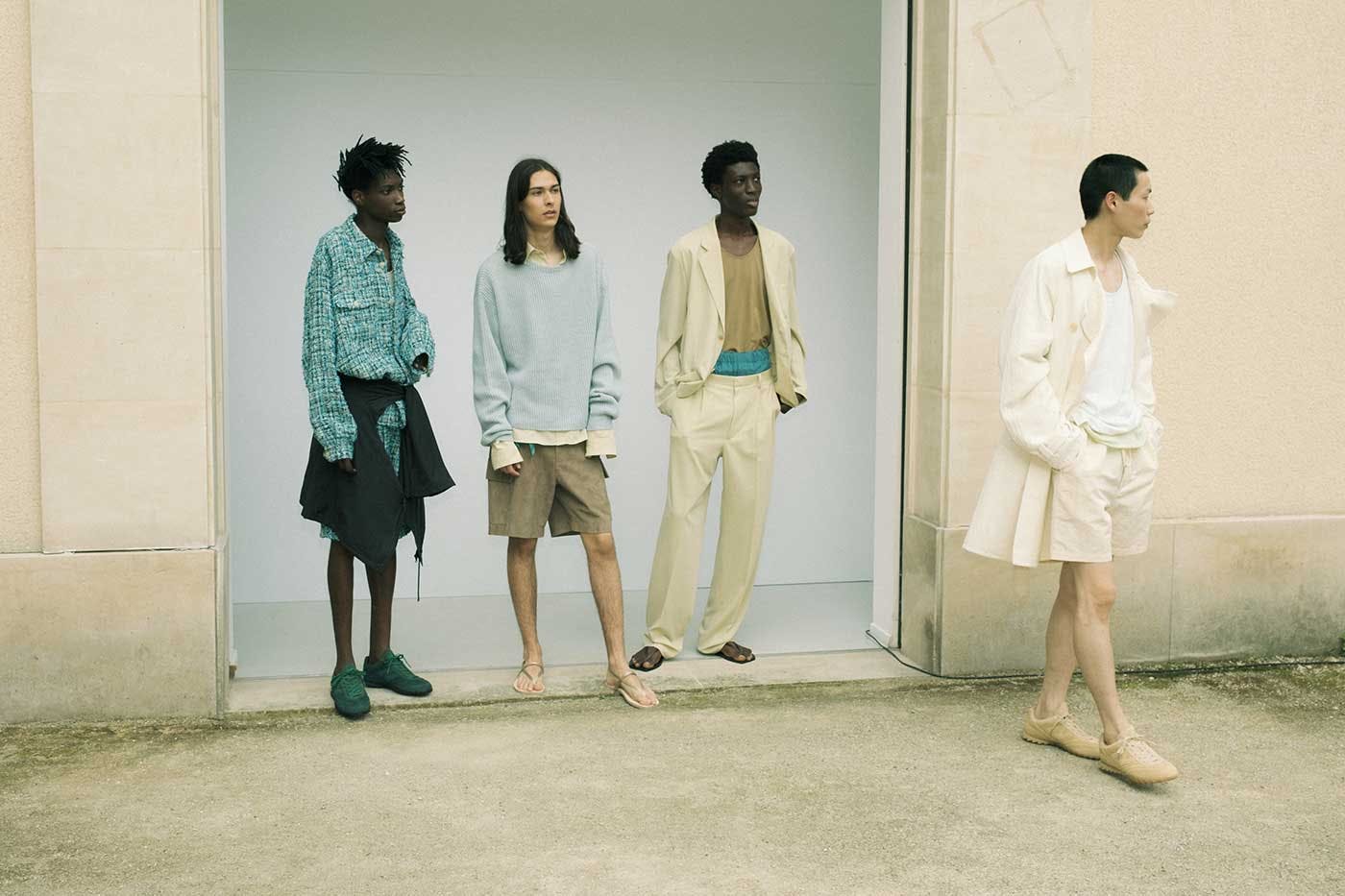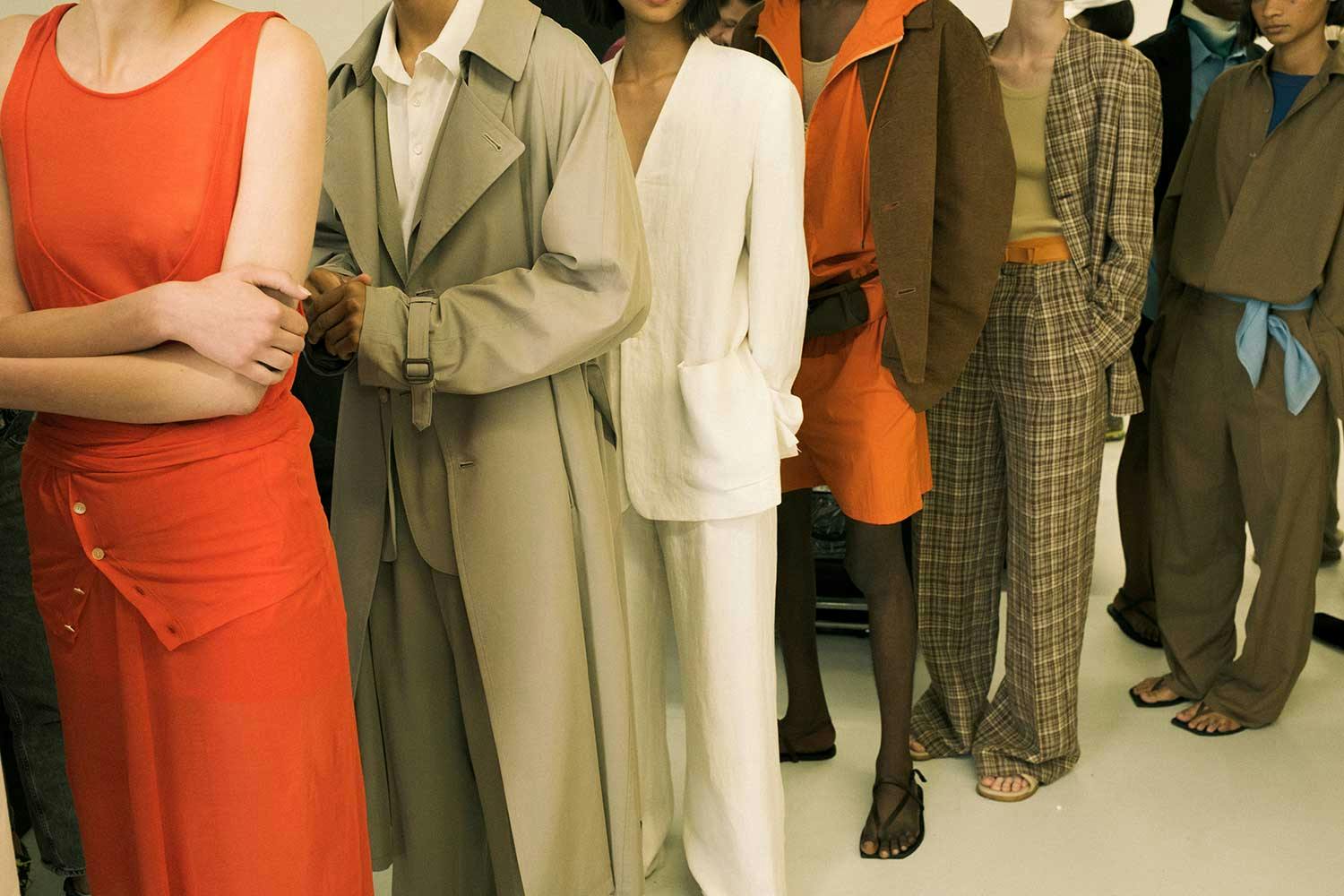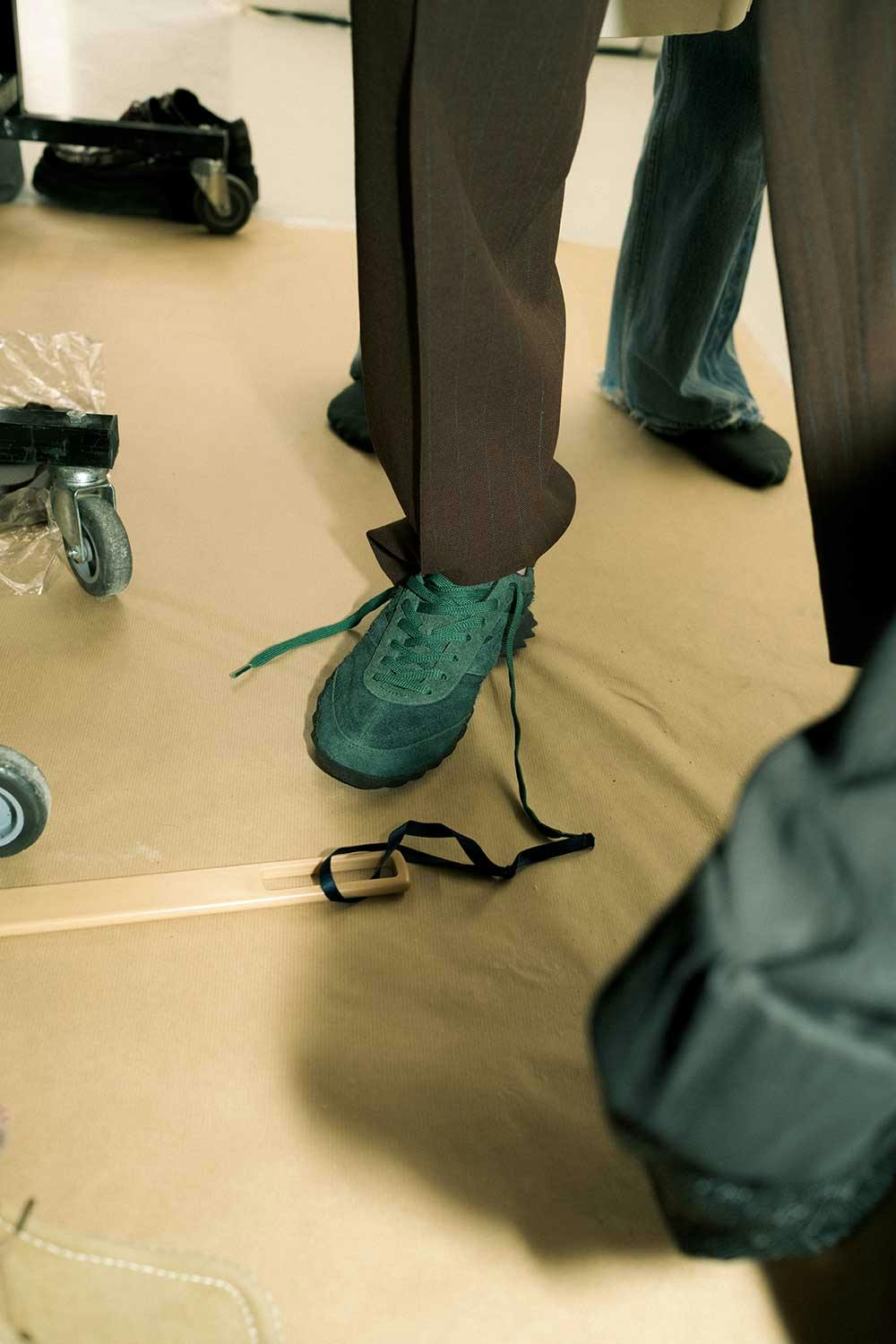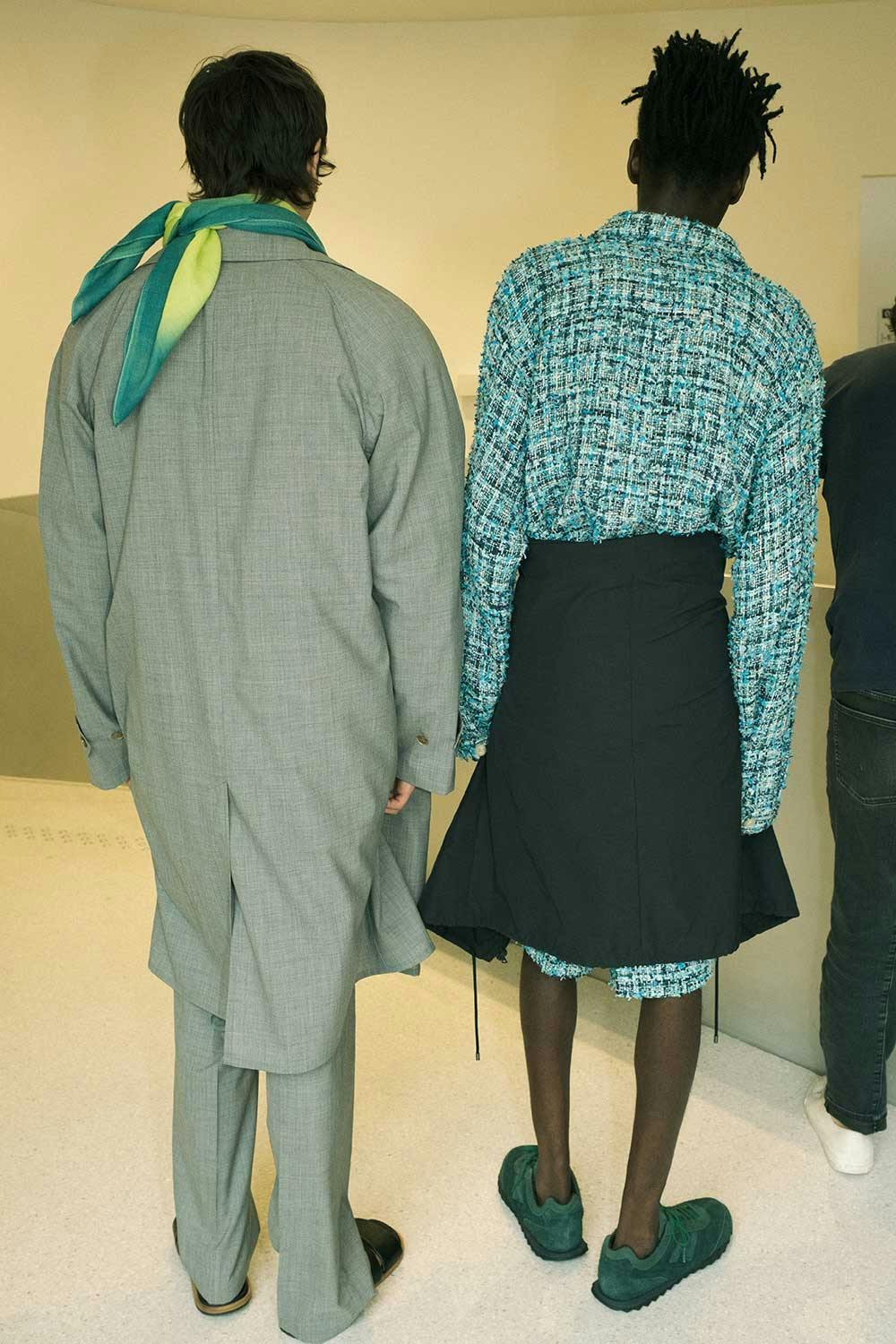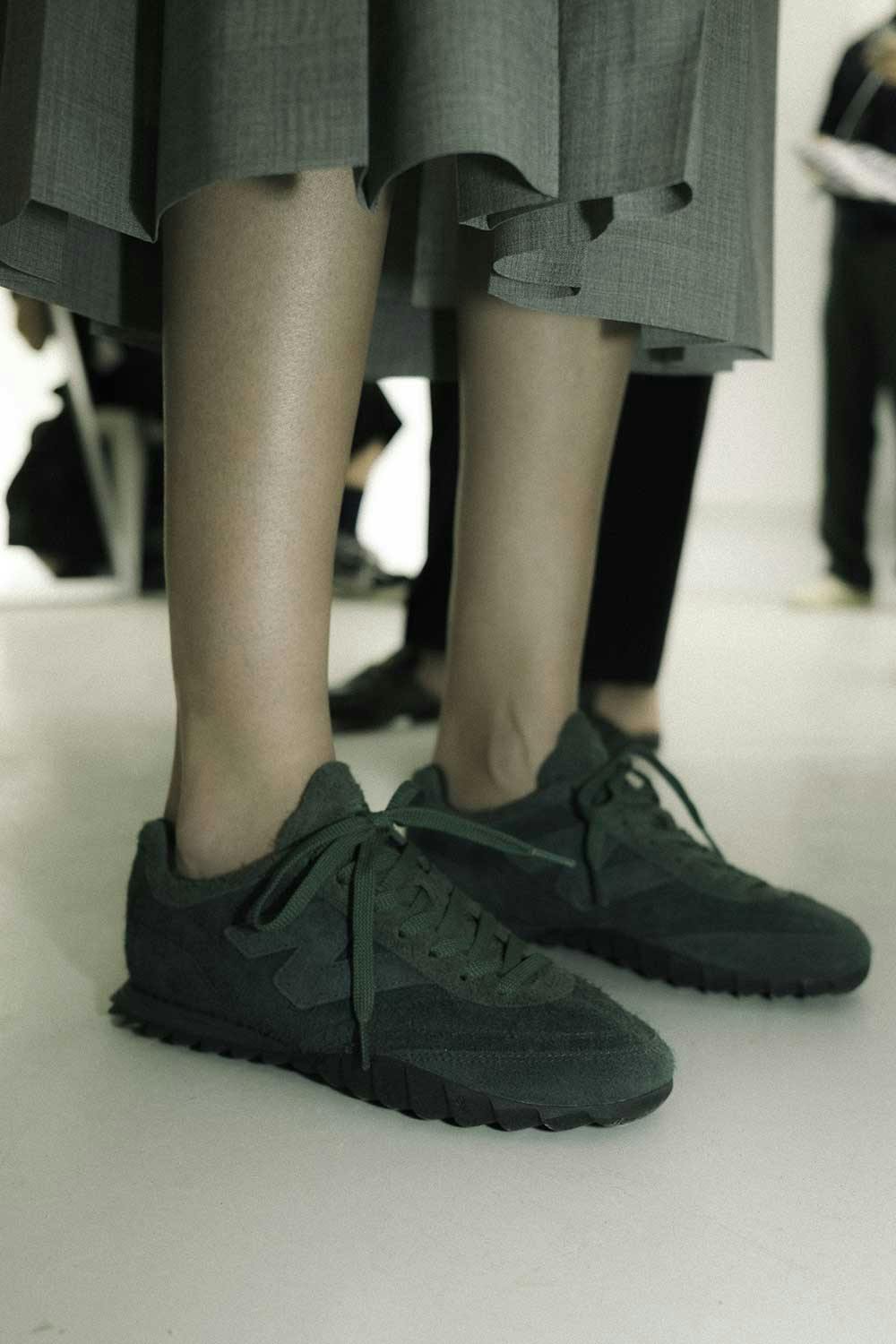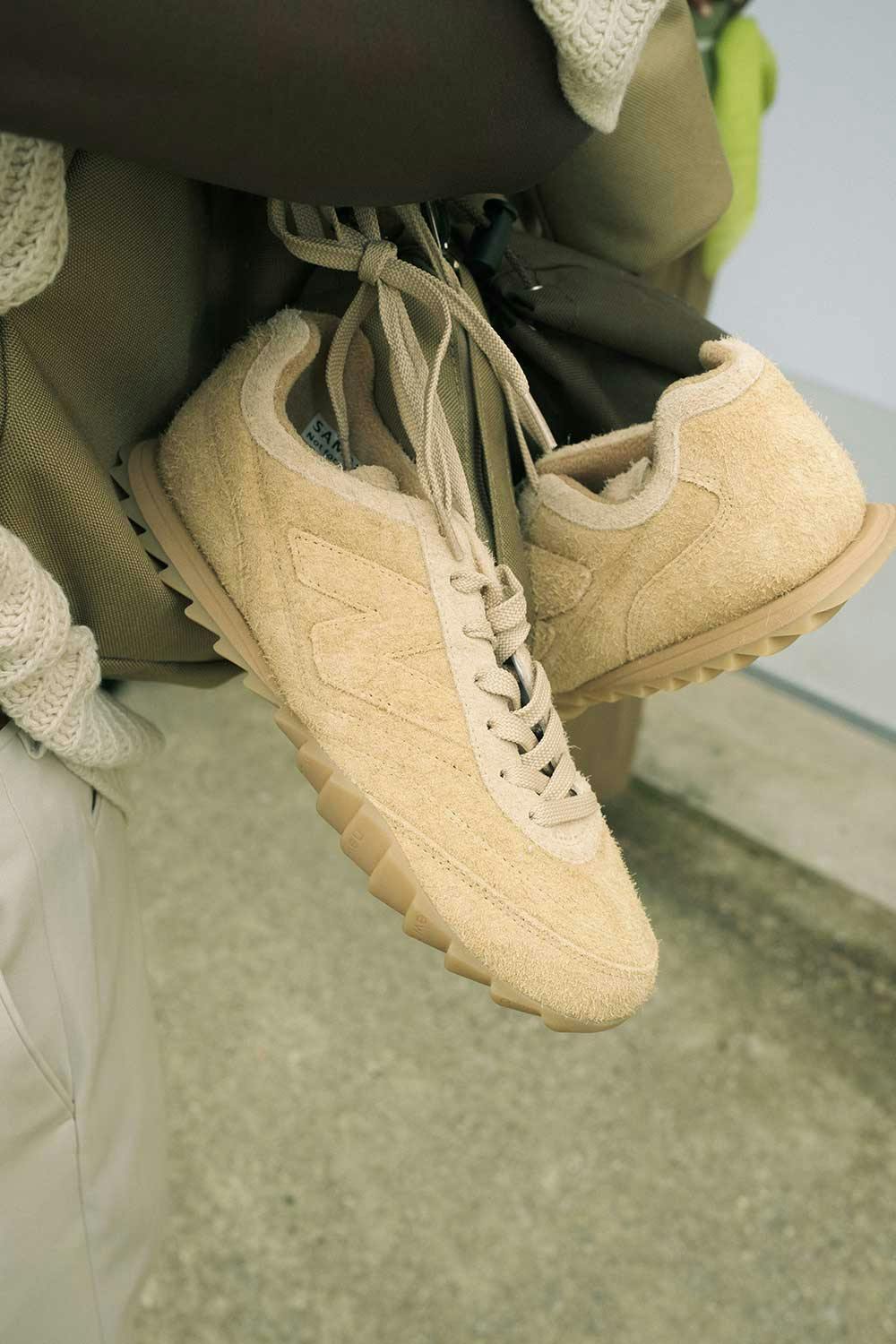 Of the many Japanese brands making an international break at the moment, AURALEE is one of the few I'm most passionate about pushing. Partially because founder Ryota Iwai has found a perfect formula for gorgeously understated simplicity and partially because the label's frequent New Balance collaborations make it such an easy sell to even non-fashion folks.
From the SS22 2002R to the inimitable 550 collab, AURALEE's remixed New Balances are some of the best ones dropping these days.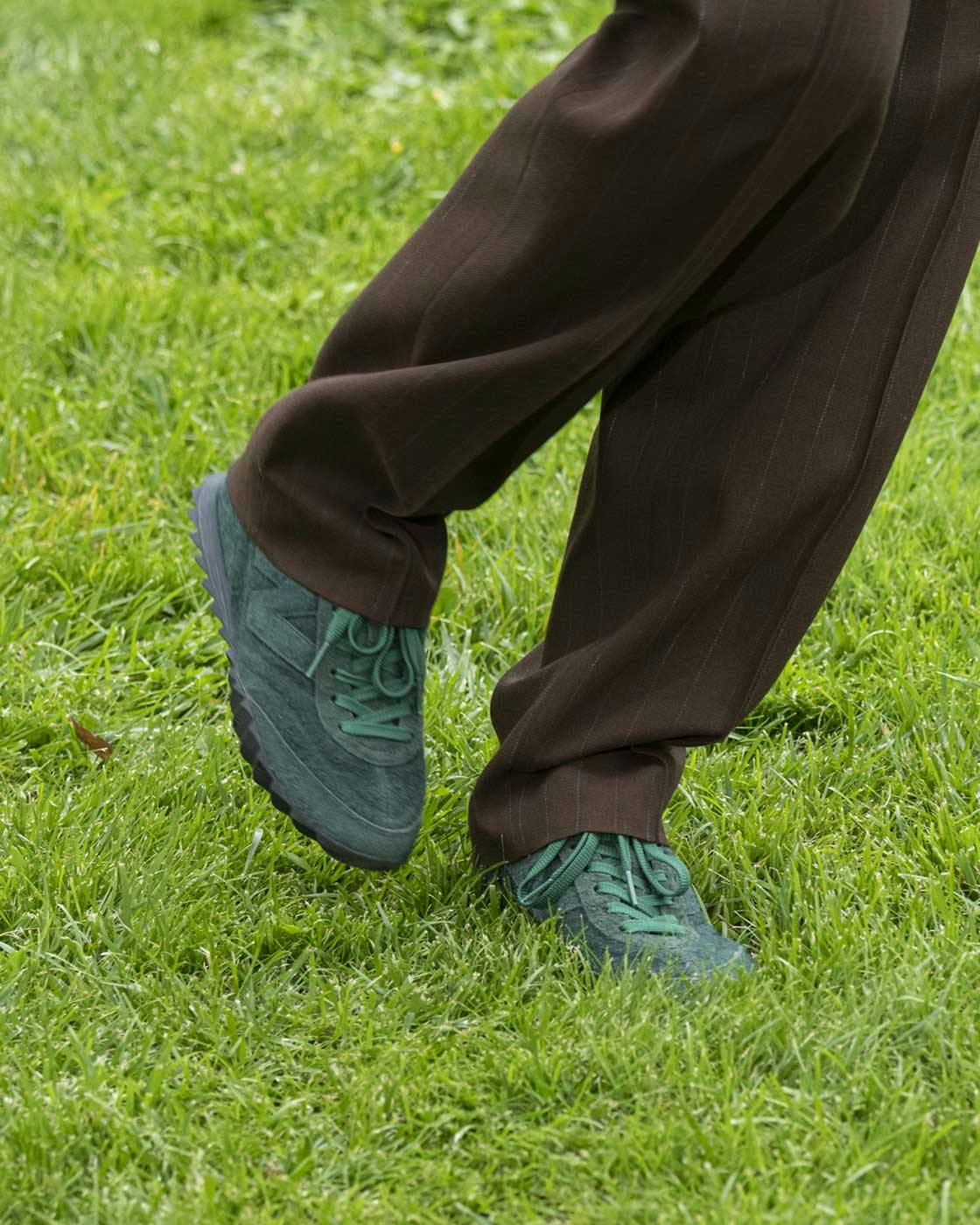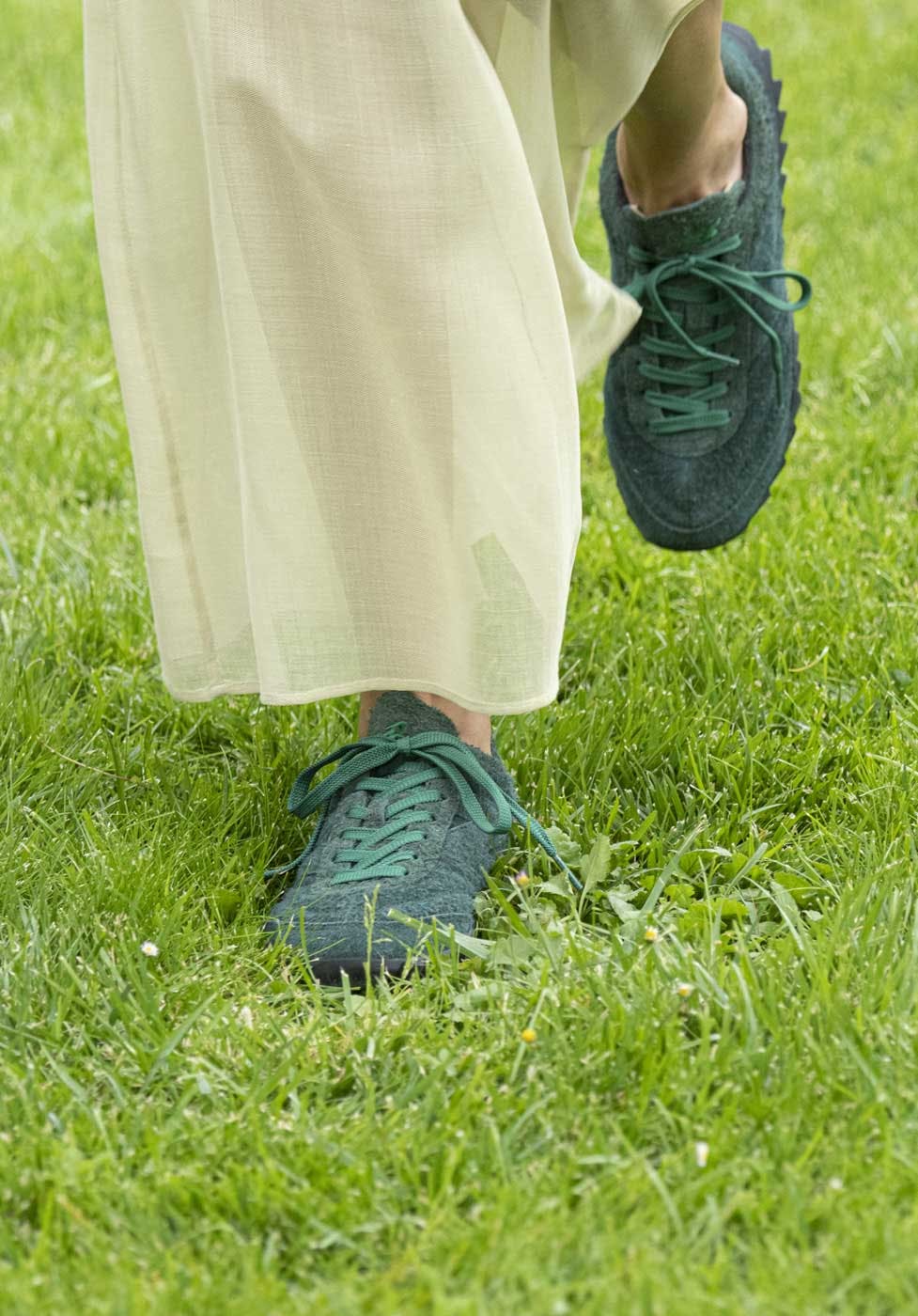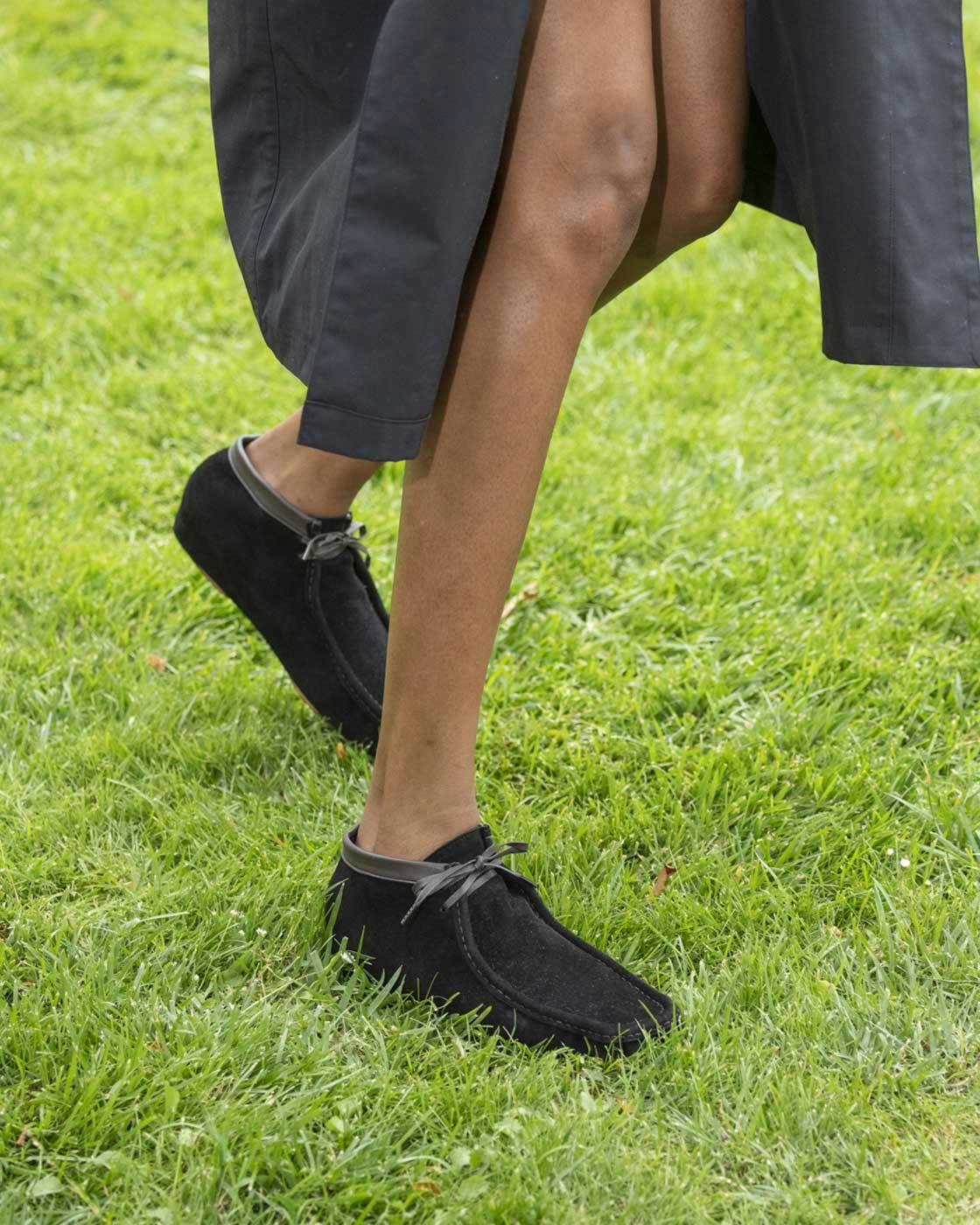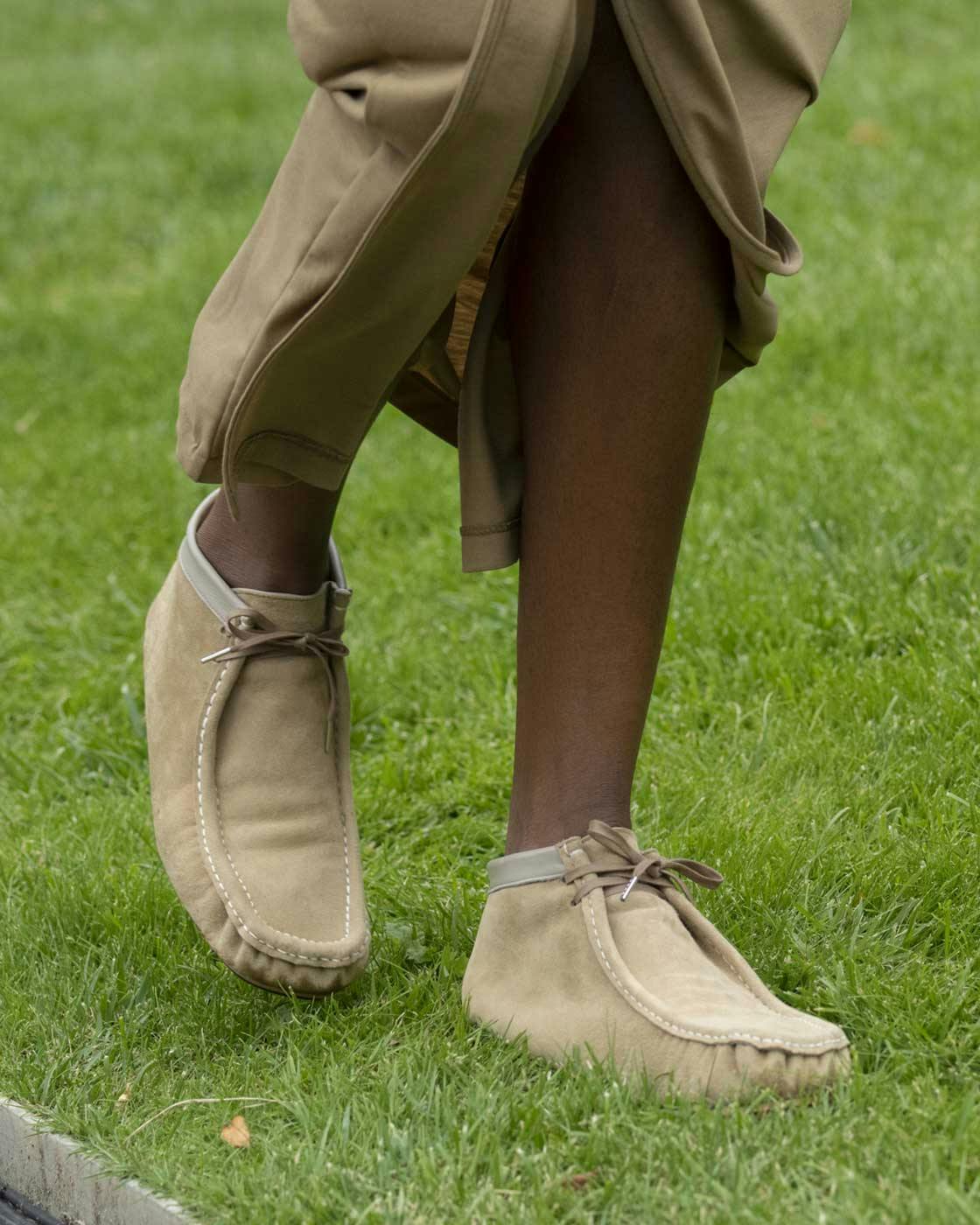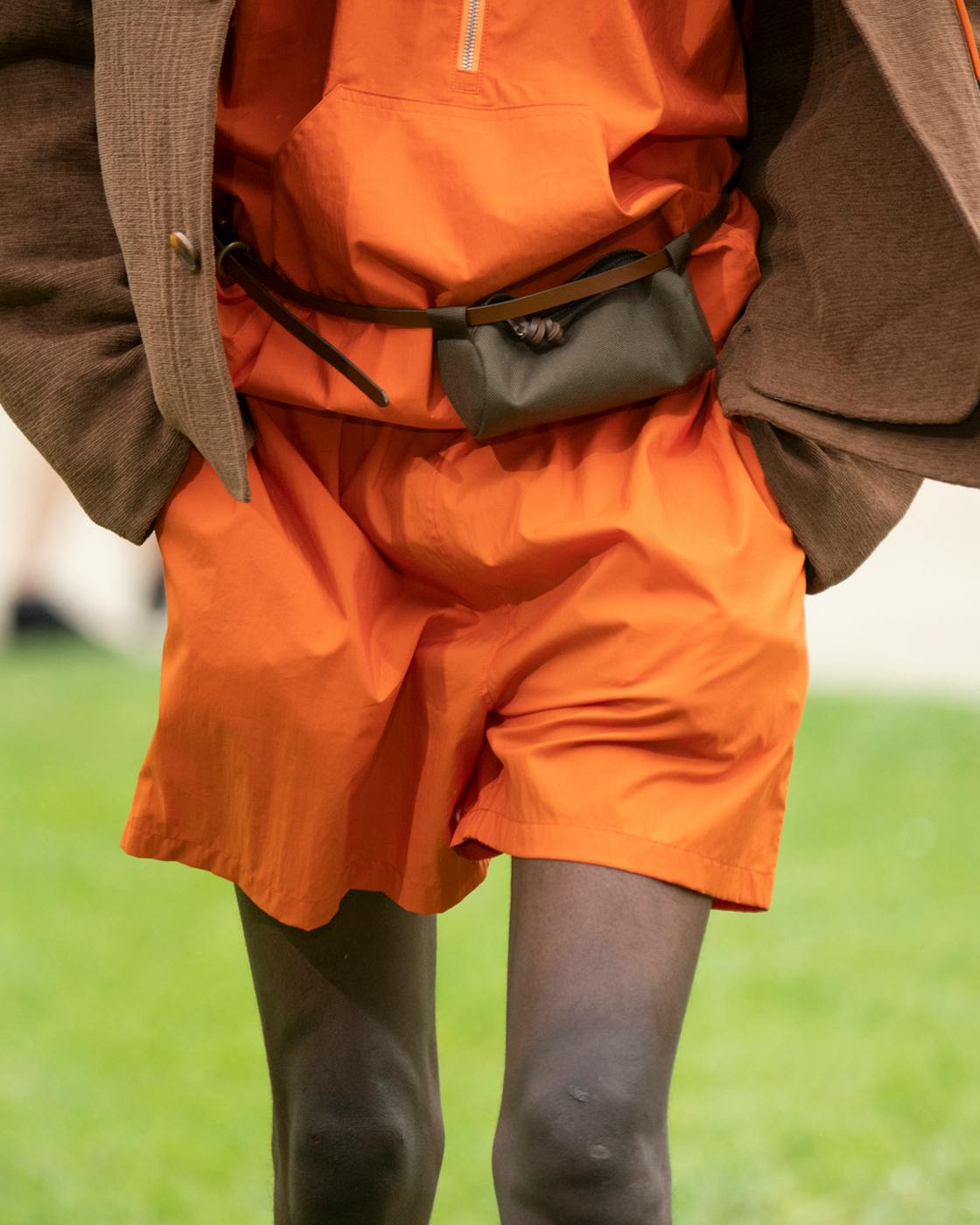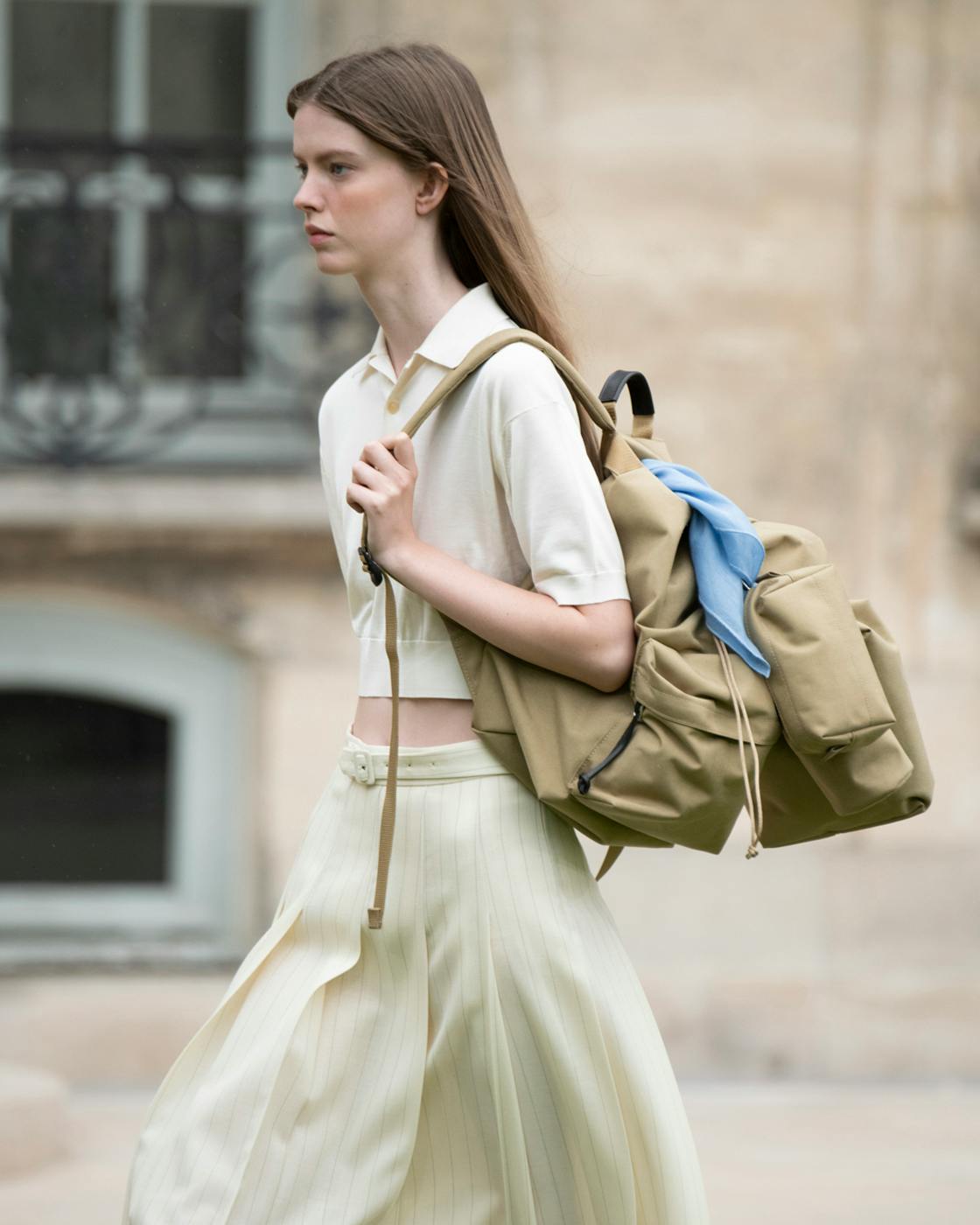 AURALEE's got some XC-72s dropping this fall and then it's onto the lush suede New Balance RC30 shoes it spotlighted at its Spring/Summer 2023 show on June 26, a retro silhouette in line with the XC-72 except even more streamlined.
But, if you're like me, the sneakers only get you so excited (and who's to say that AURALEE's even gonna keep doing them every season anyways?).
Instead, it's all about the clothes for us.
Once again, Iwai and co. dress to impress in a stunning palette of pale blue, burnt orange, desaturated beige, and grey, with bouclé sets, translucent knits, and washed suede serving plenty of textural intrigue.
But it ain't all elegant lounging: technical coats, cargo backpacks, leather water bottle carriers, and AURALEE's new barefoot-style sandals reinforce an outdoorsy aesthetic.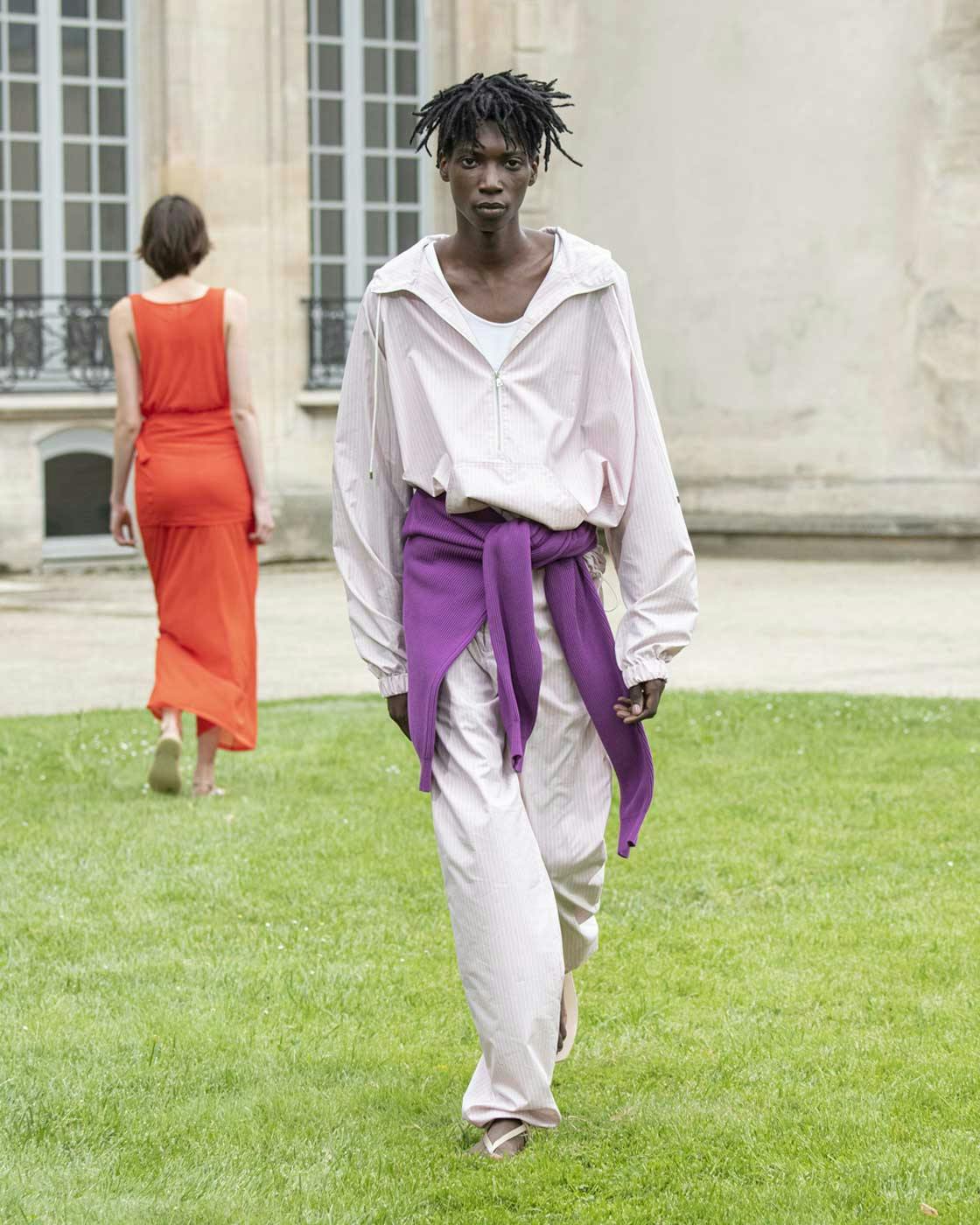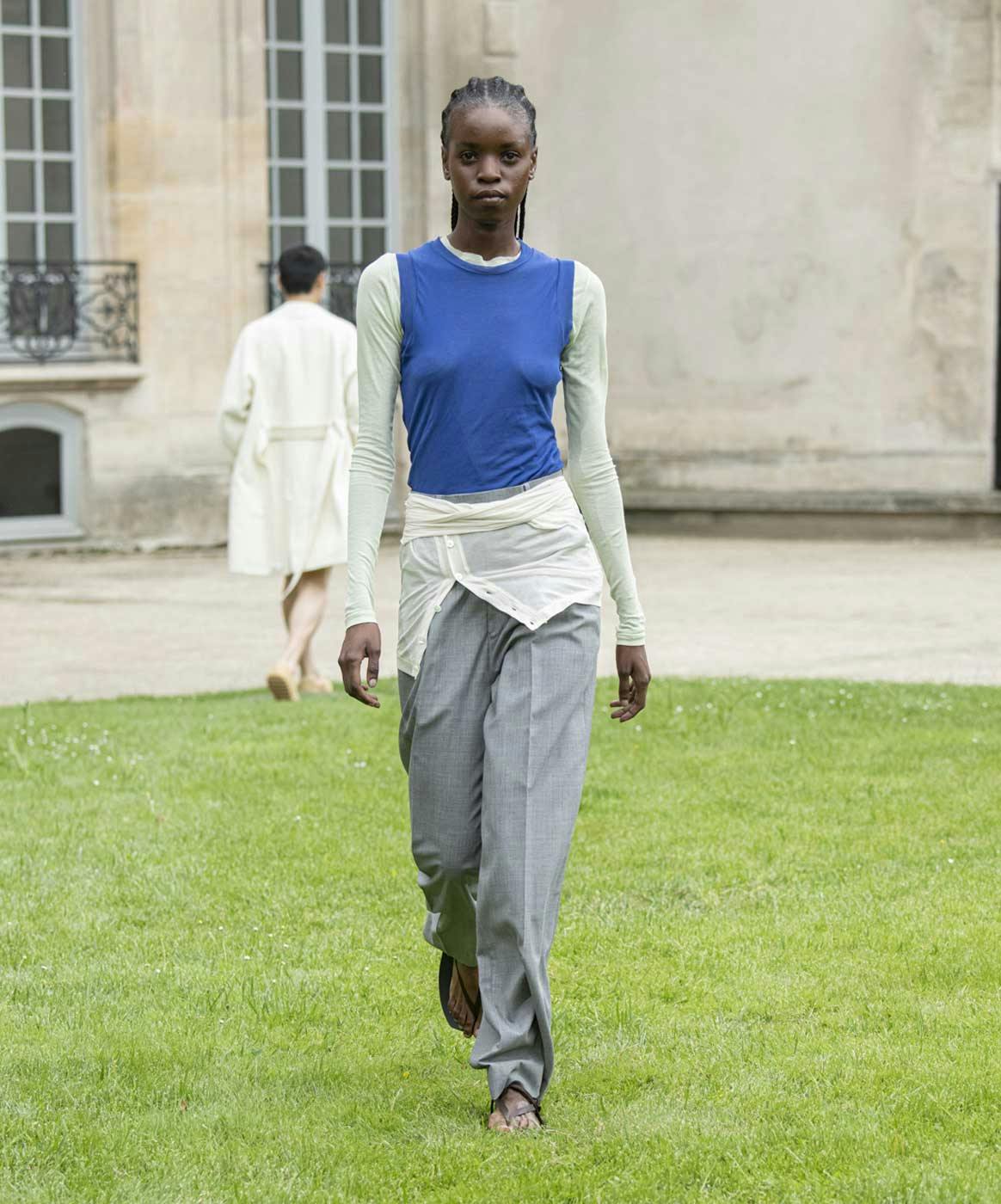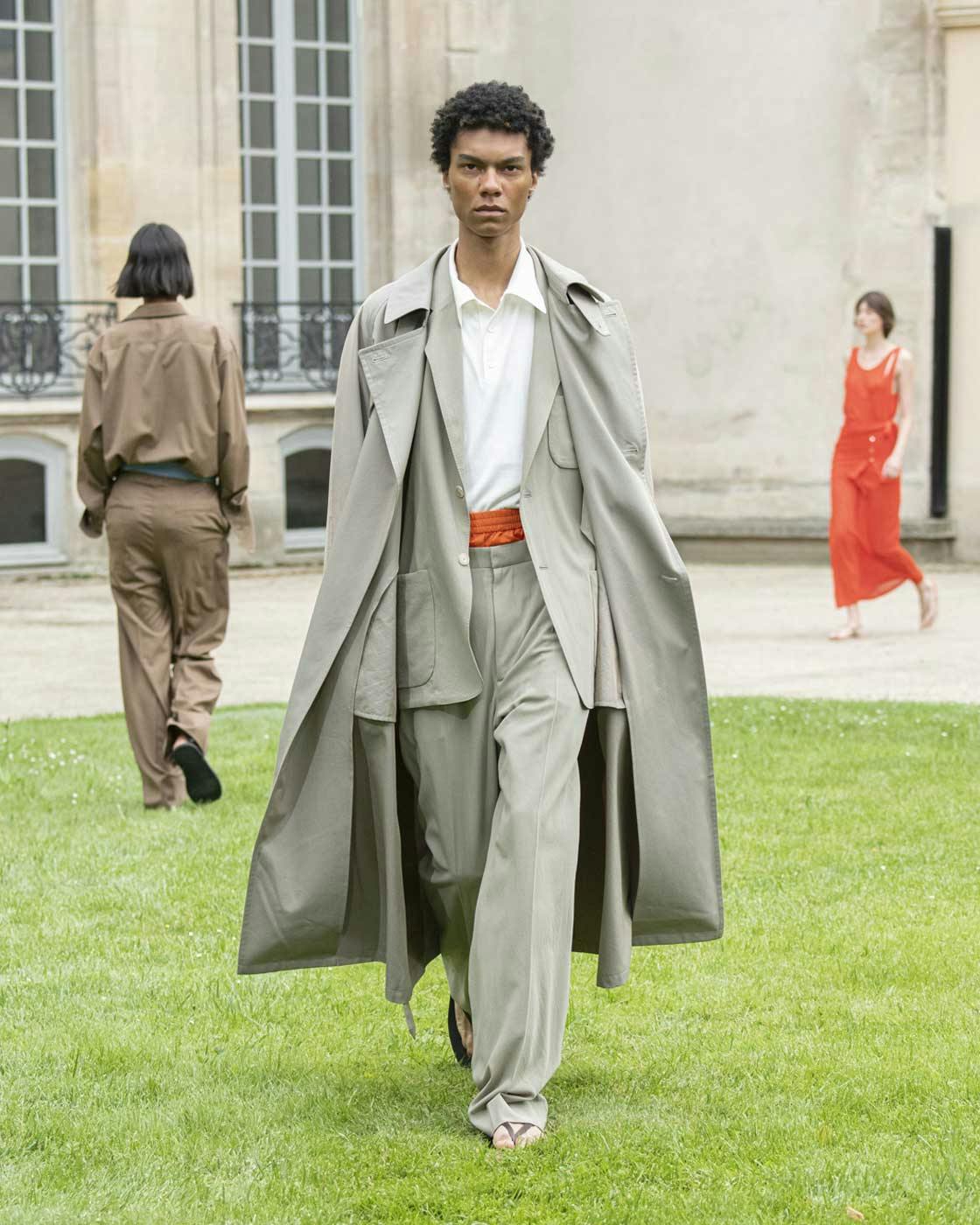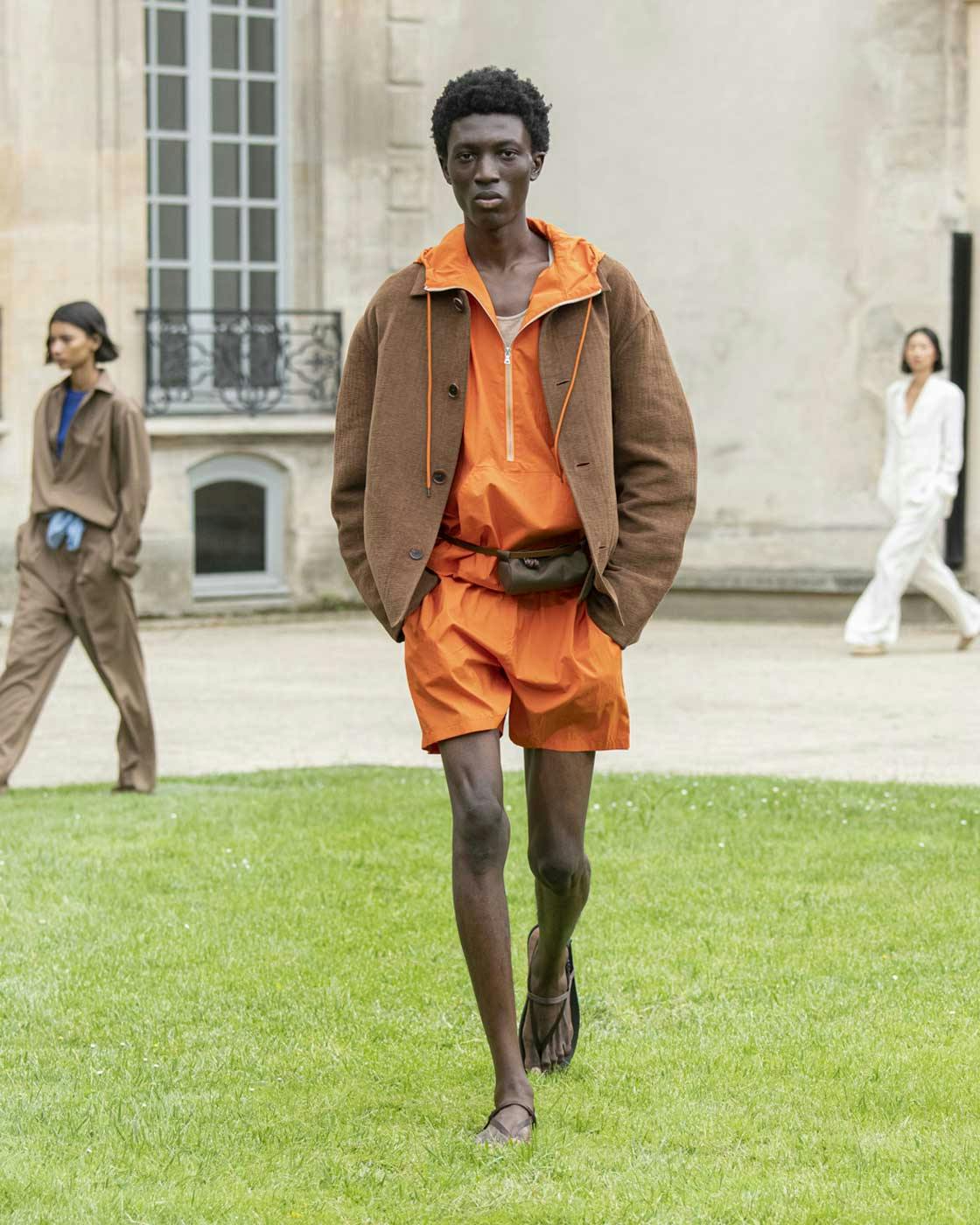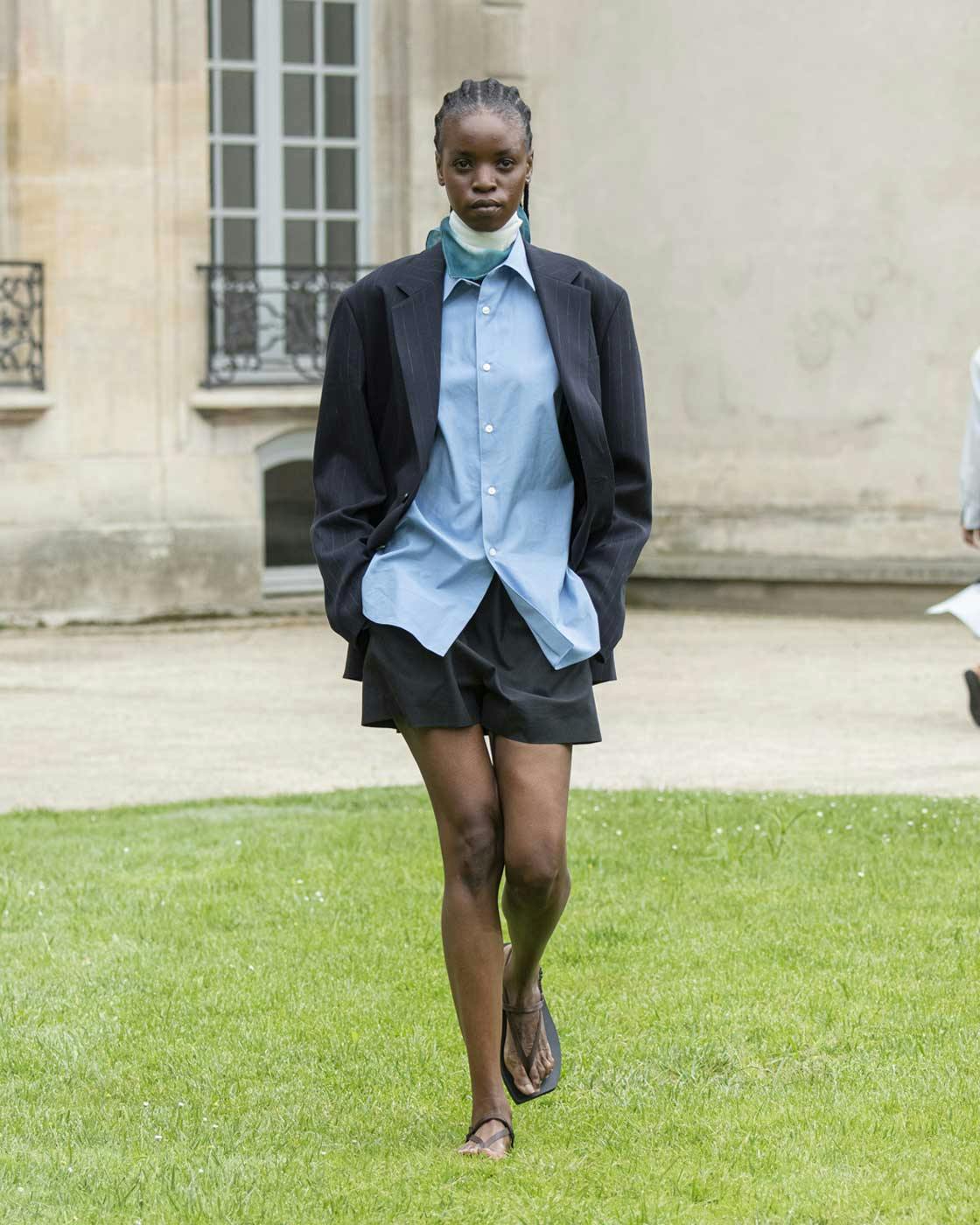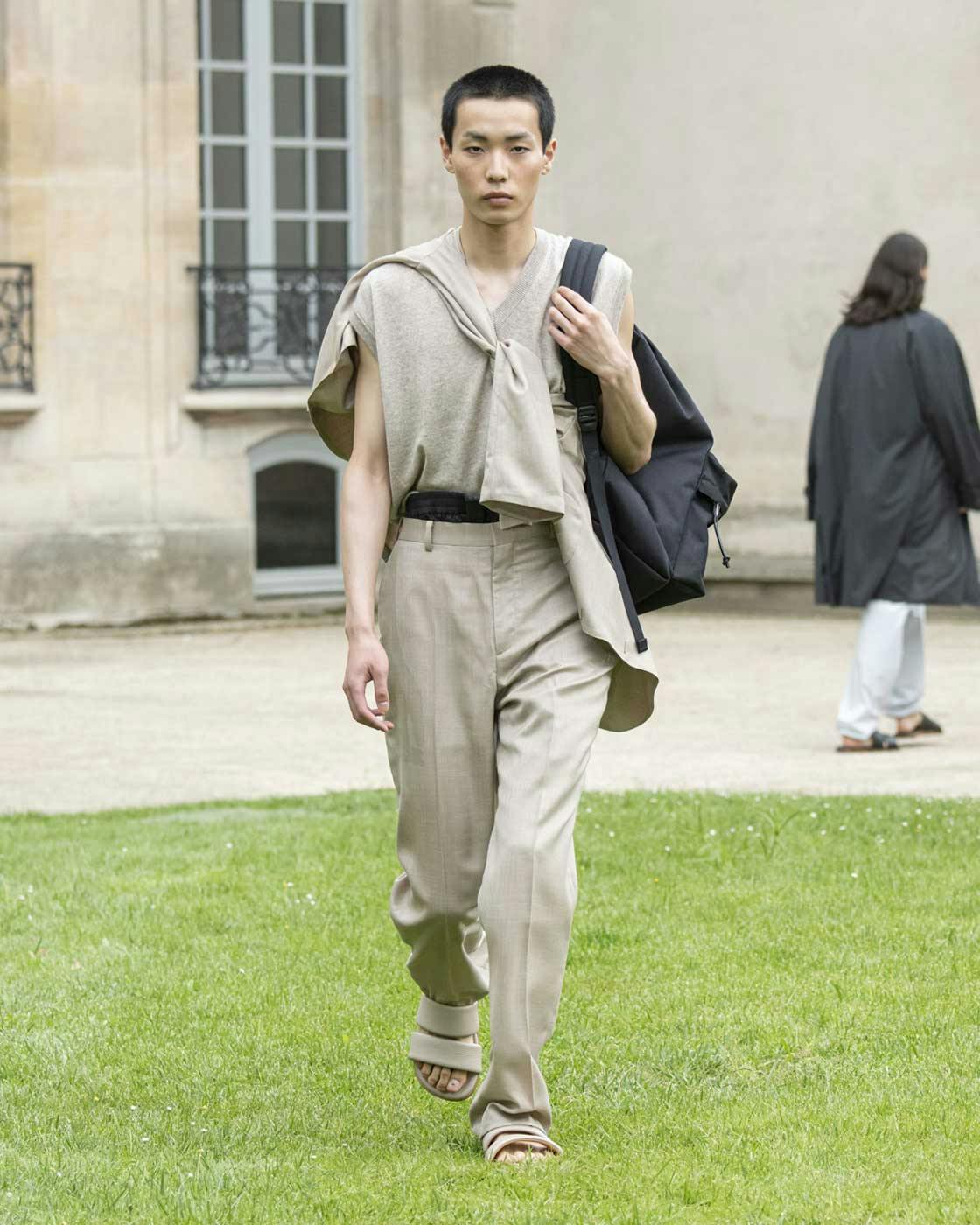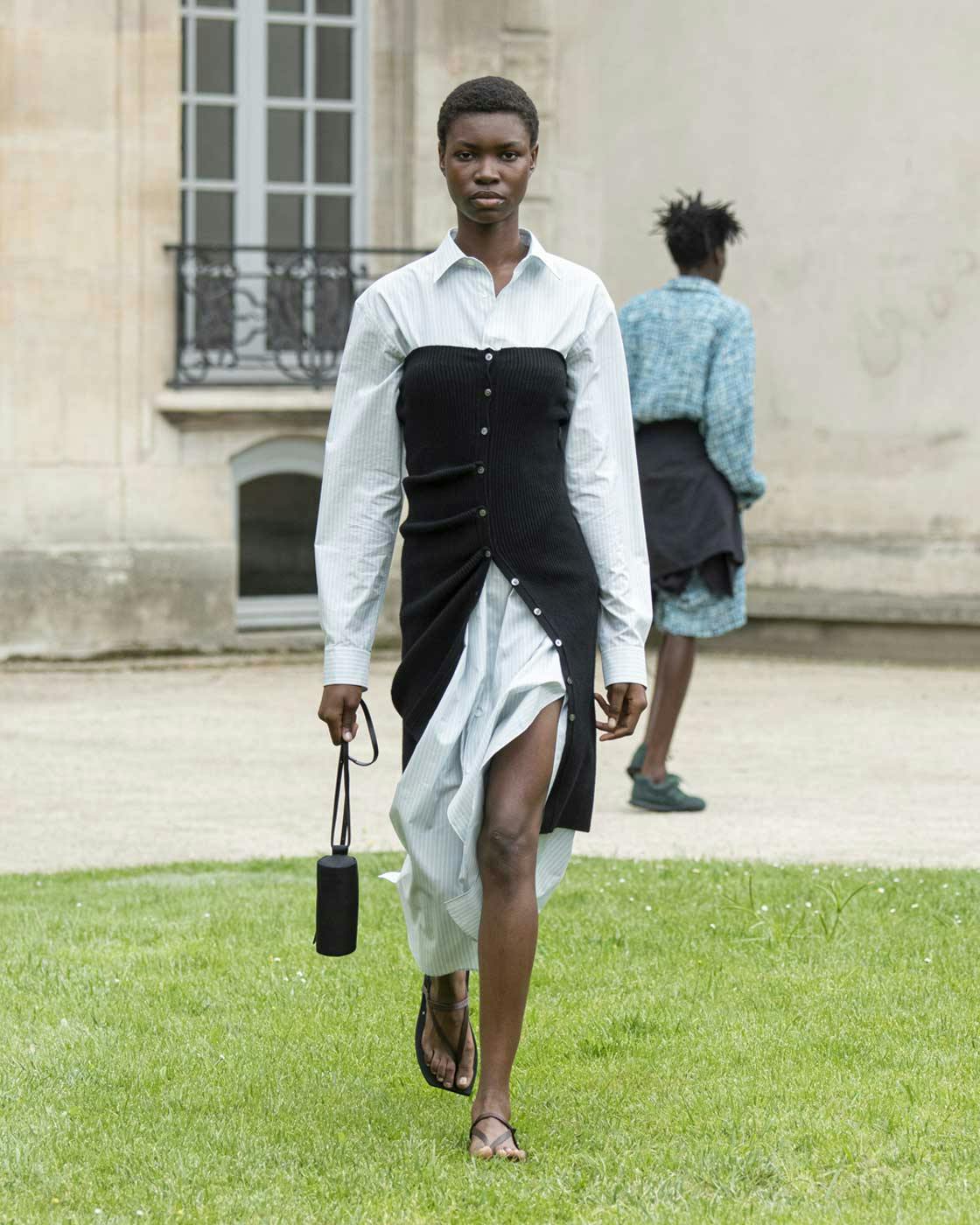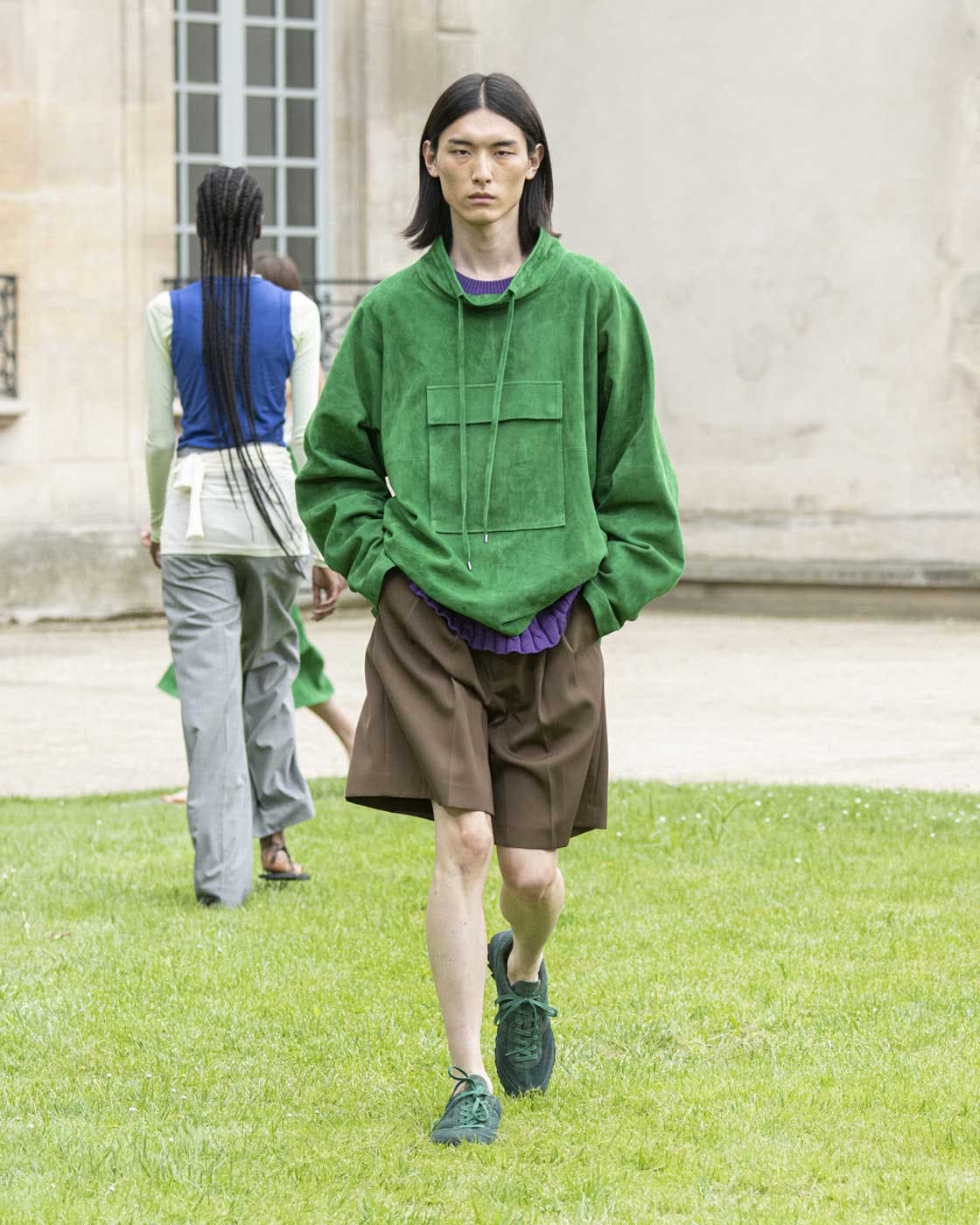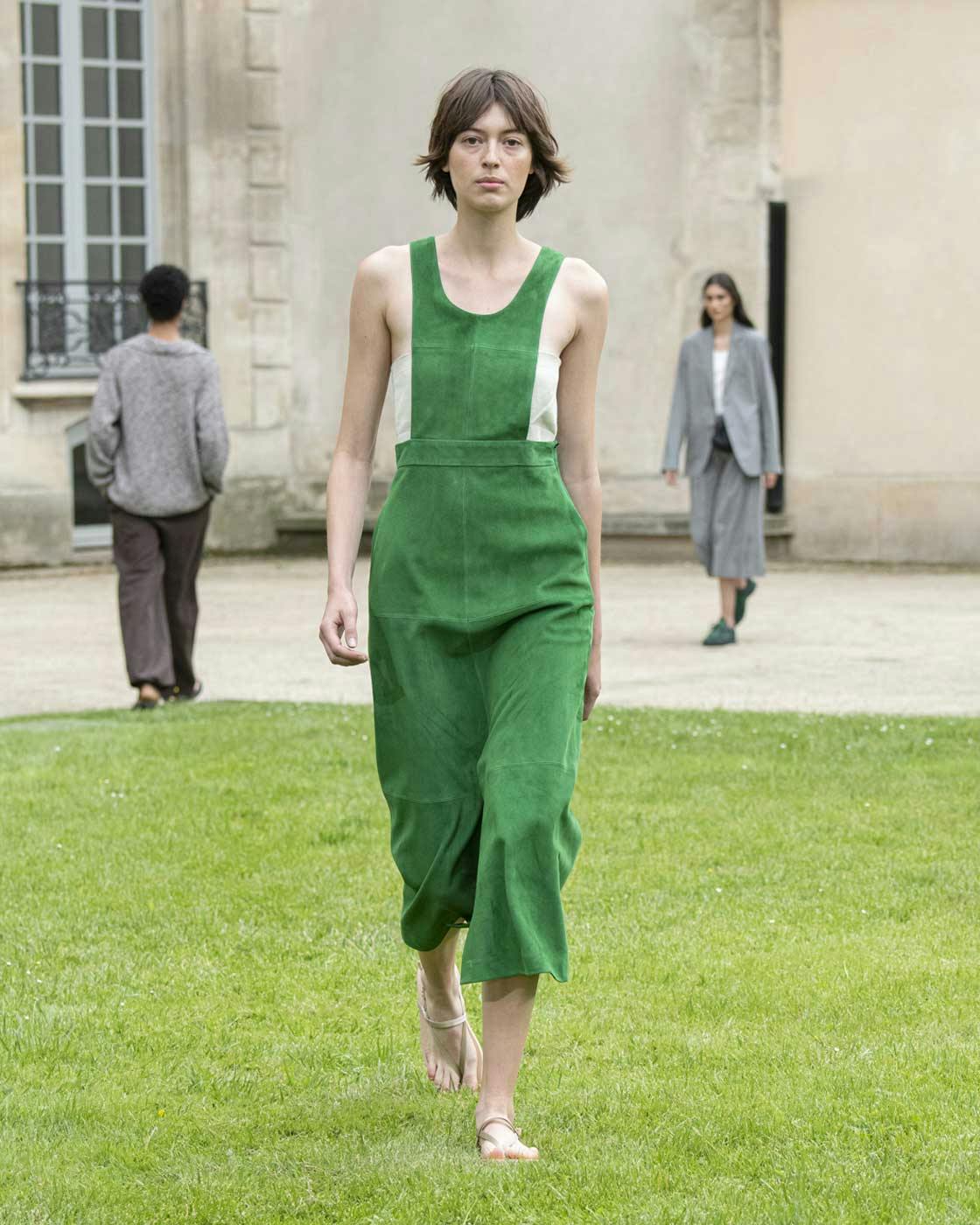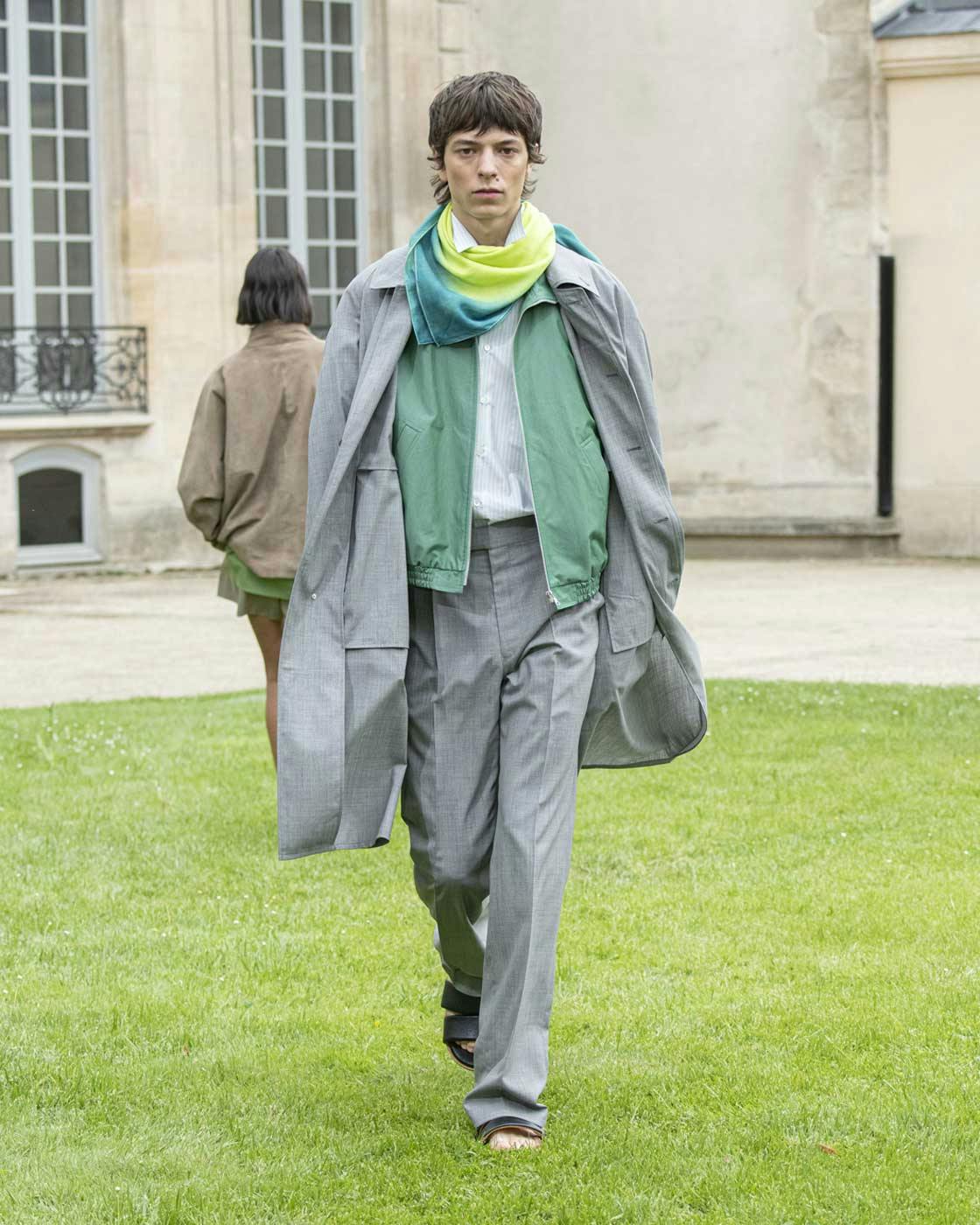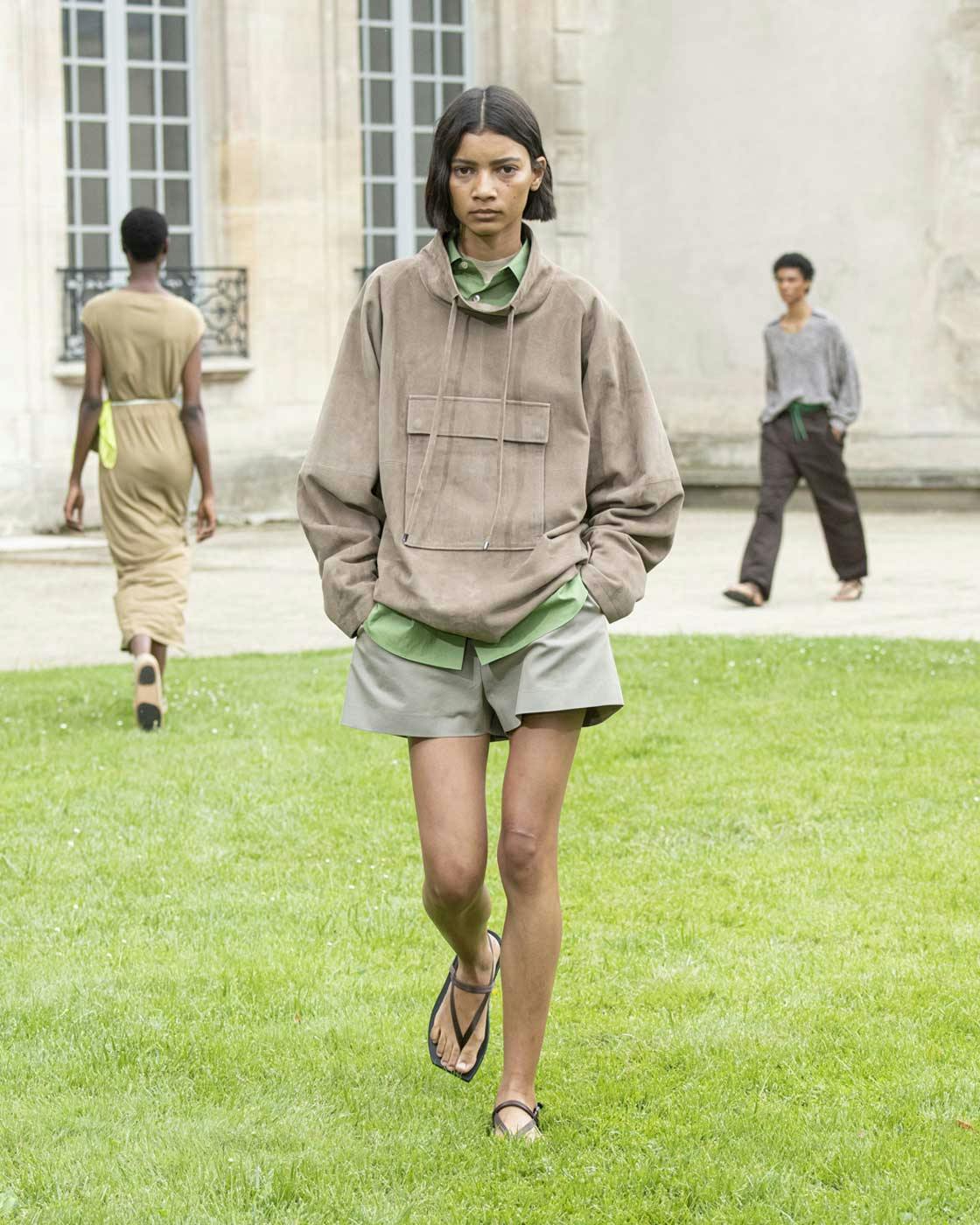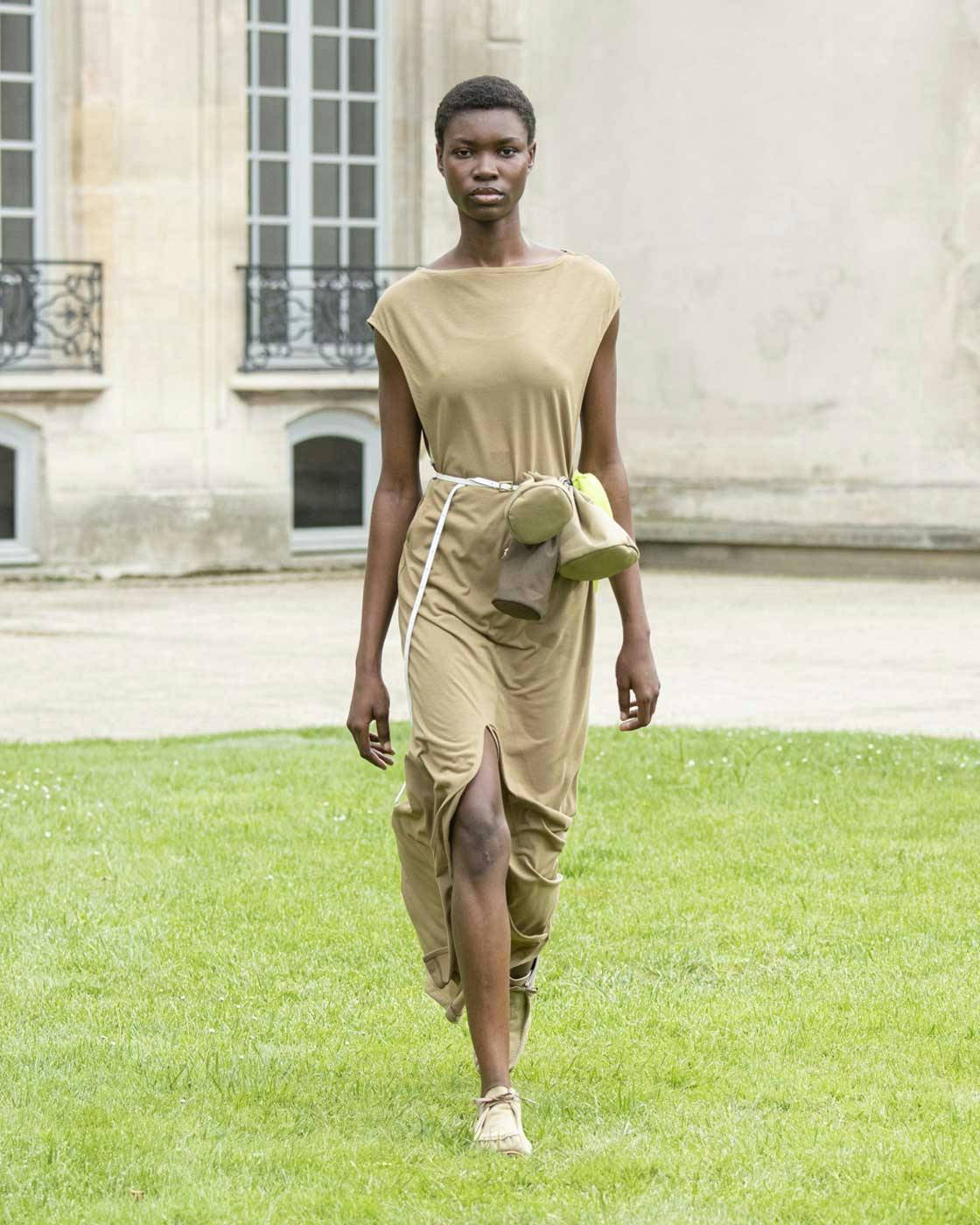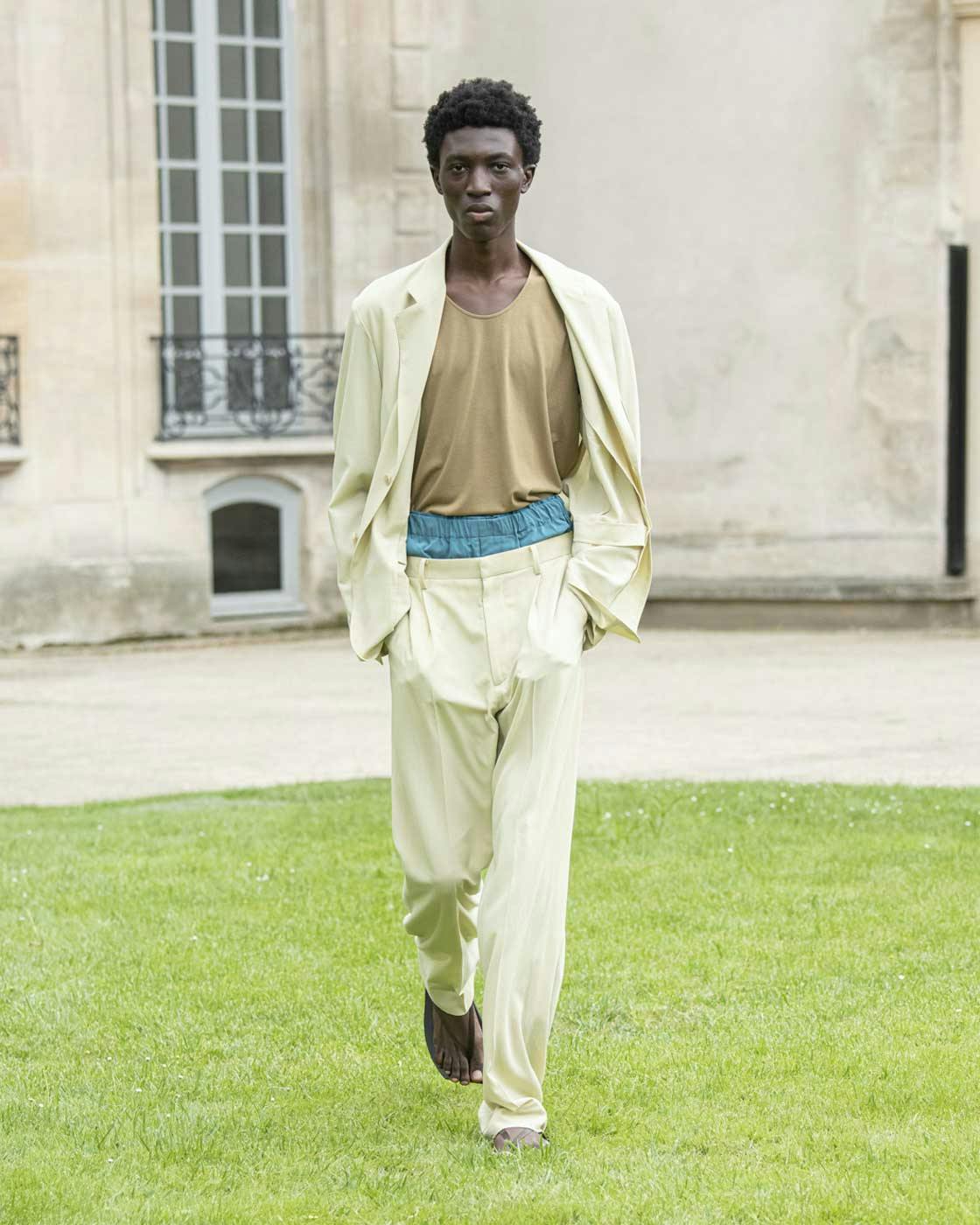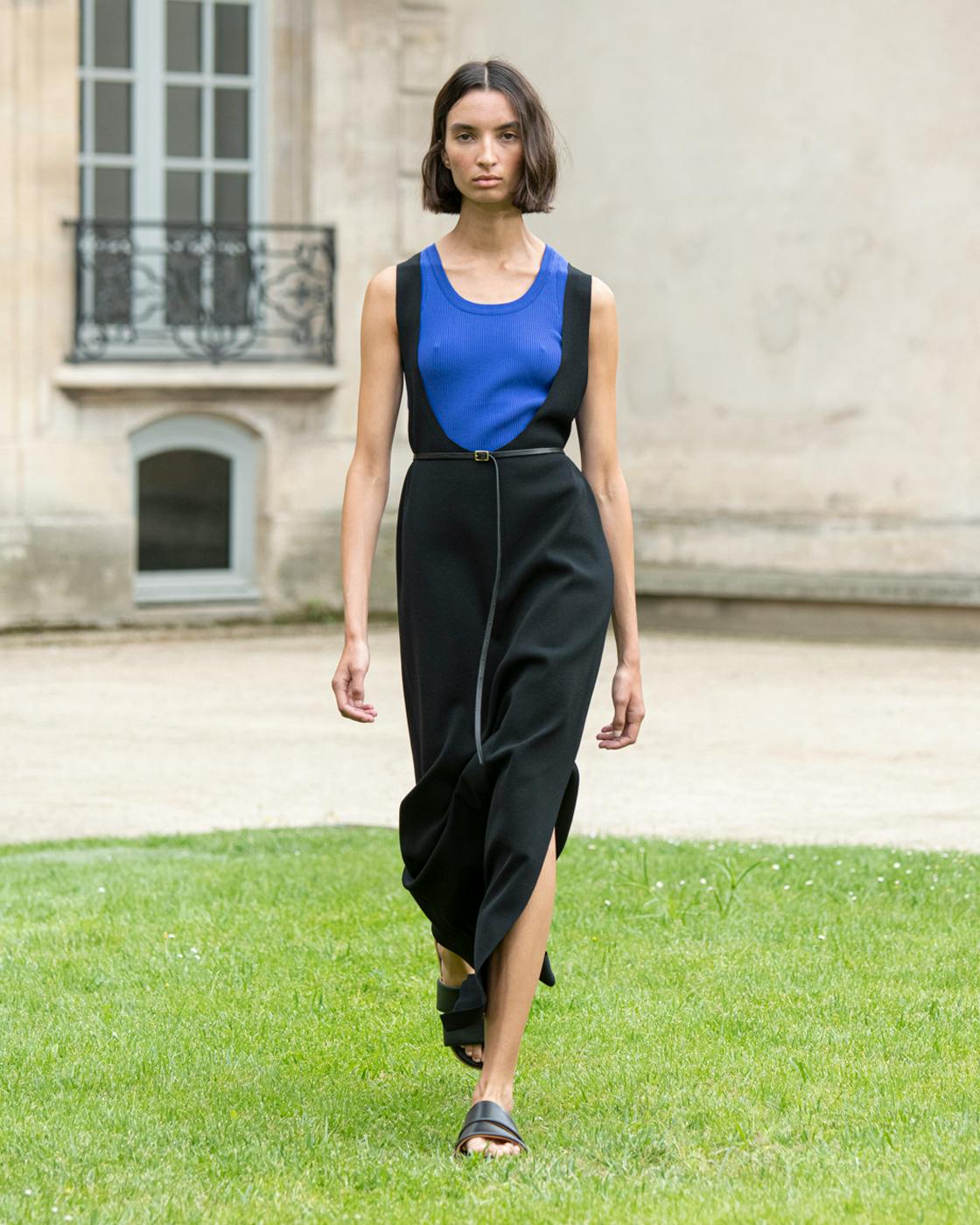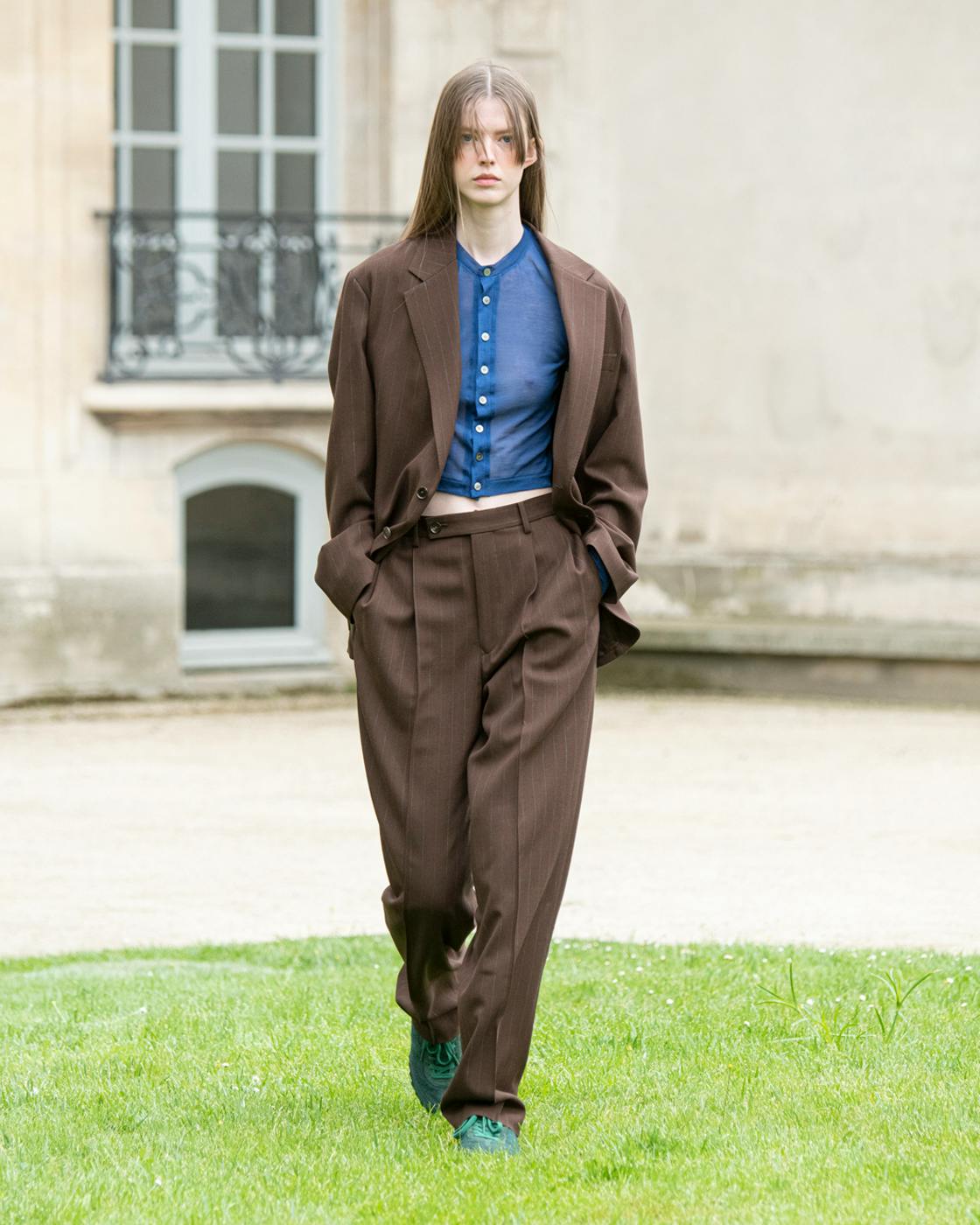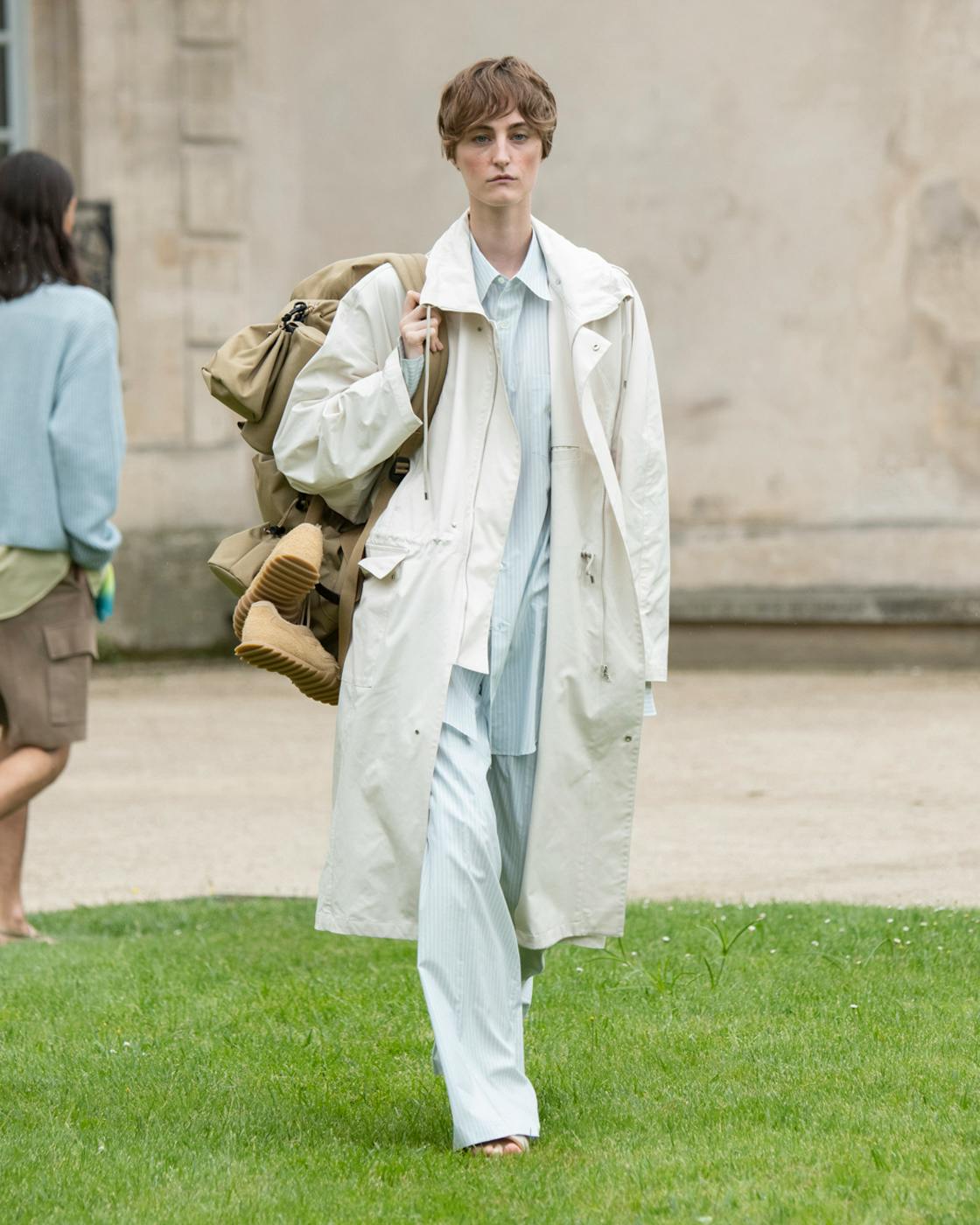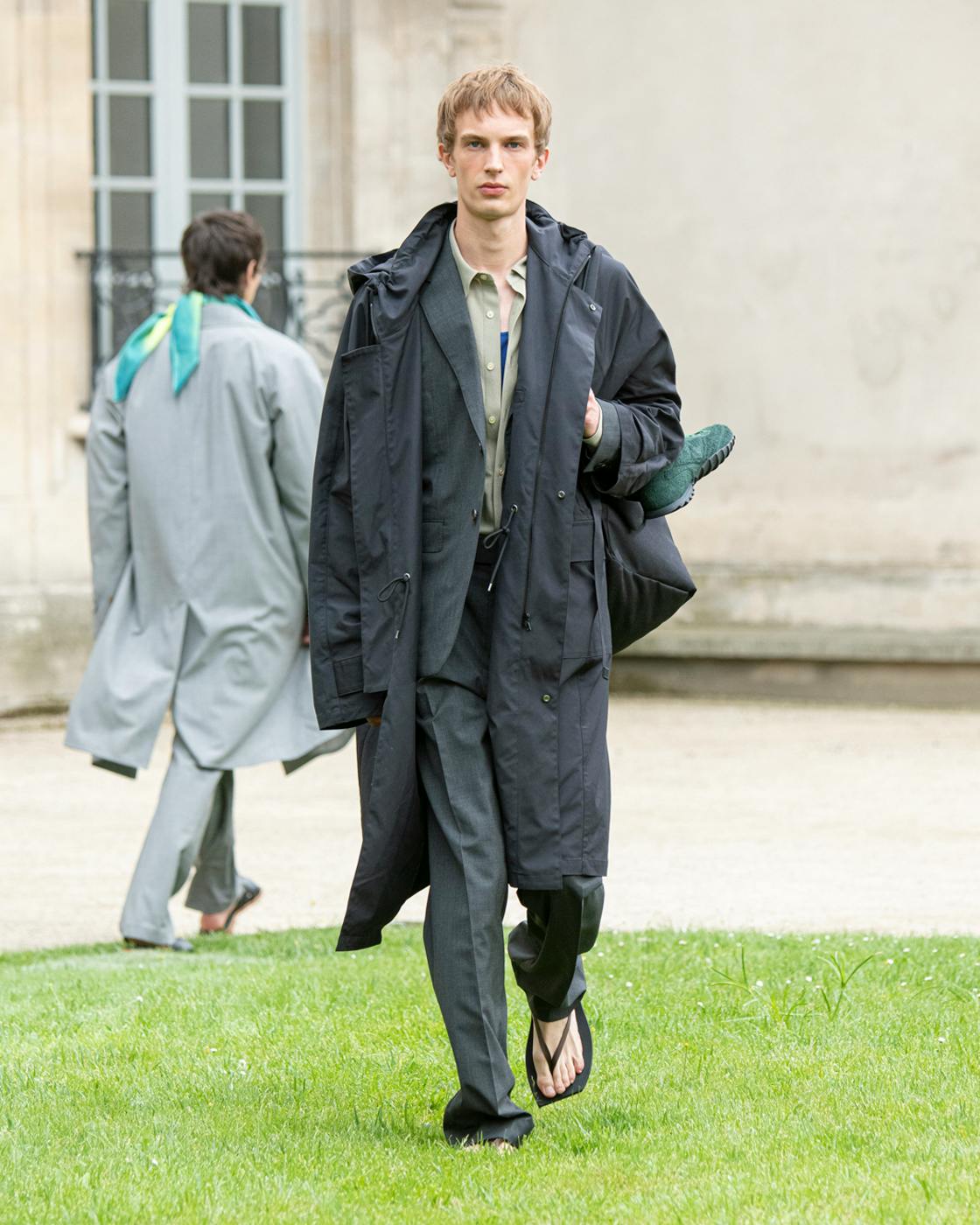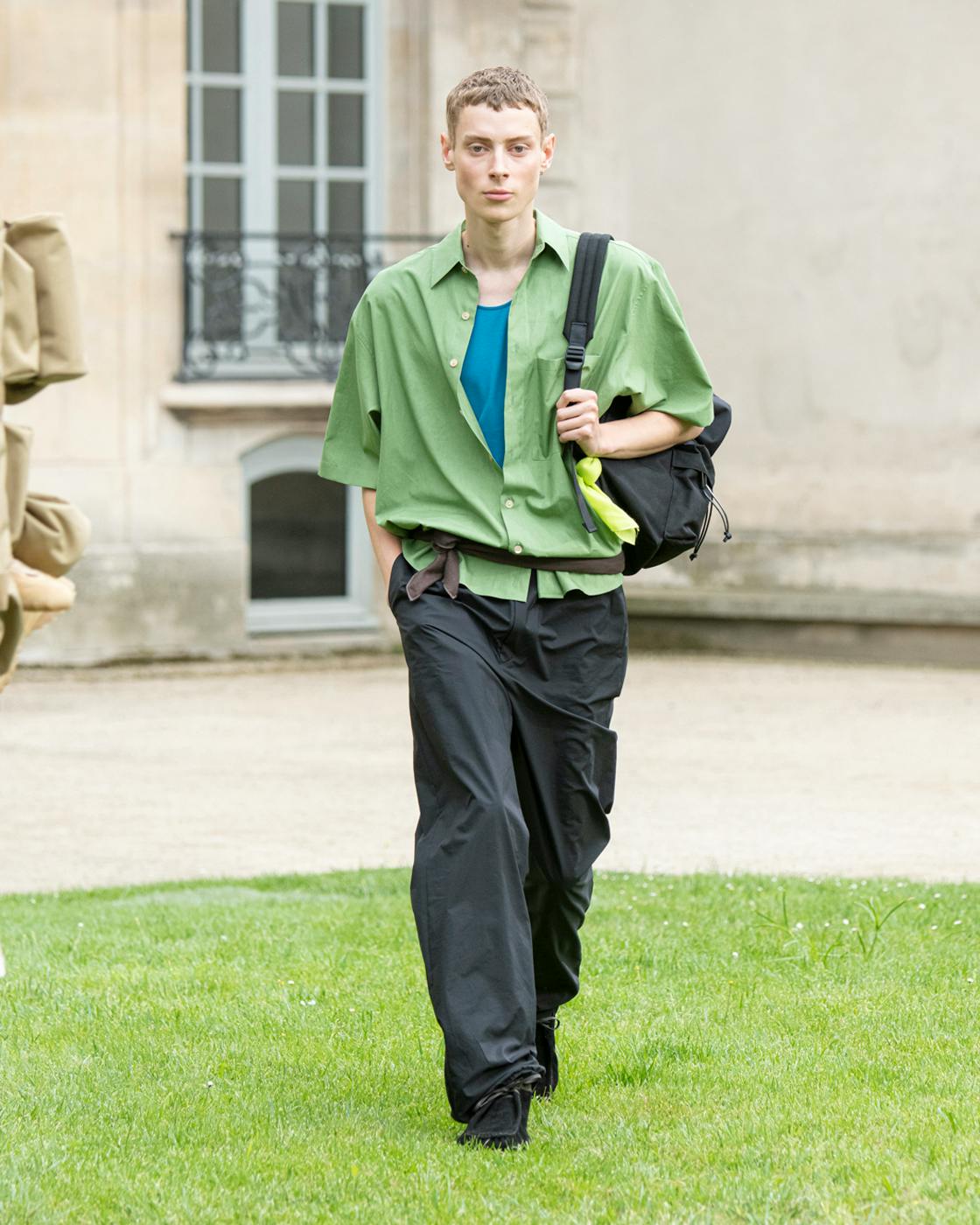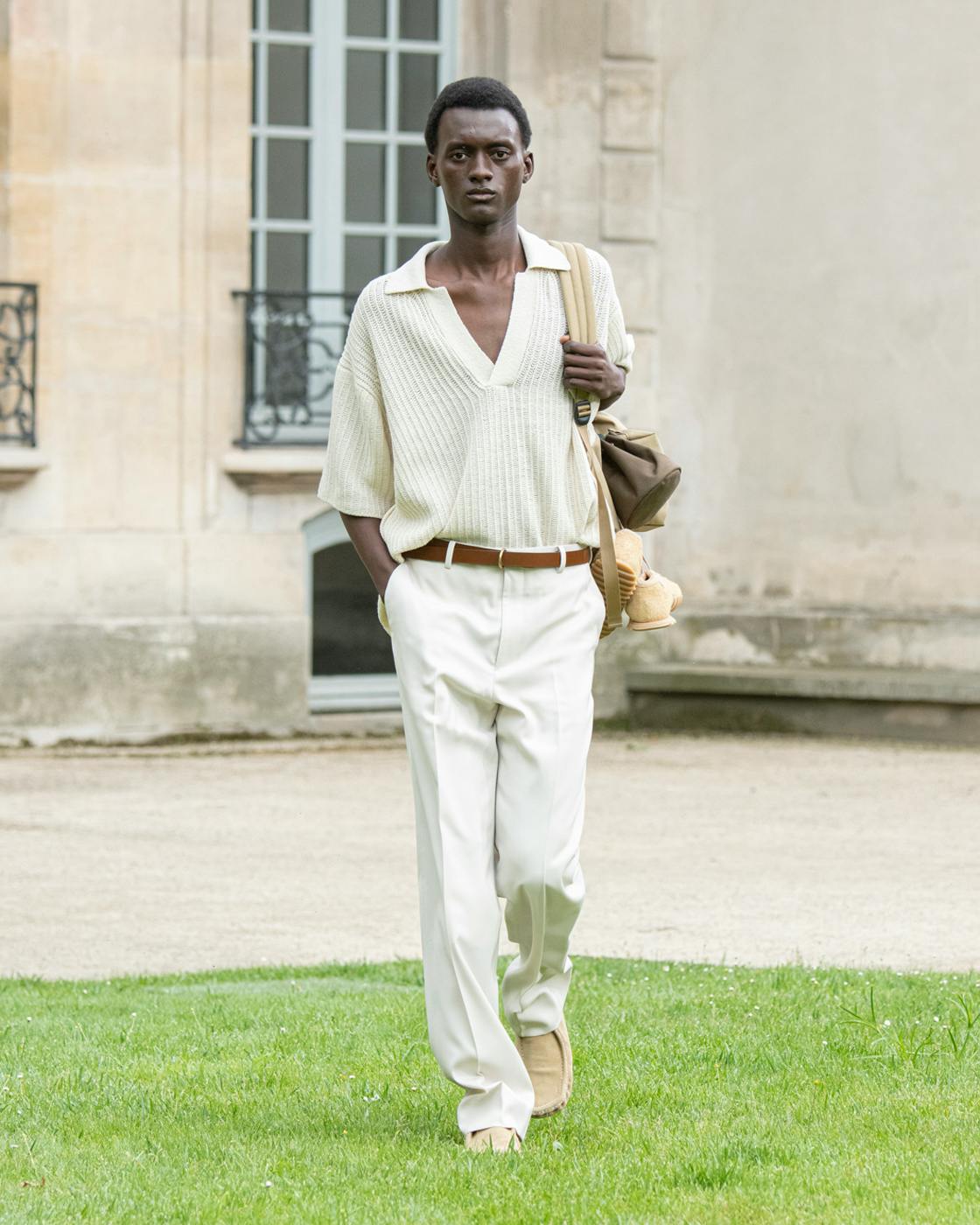 Obviously, AURALEE isn't muscling in on The North Face's terrain. All of the organic tech incorporation is in service of overall ease.
An anorak here and nylon trousers there only flesh out the high comfort of AURALEE's signature sweater-thick T-shirts and boxy shirts, demonstrative of Iwai's advanced spin on low-key basics.
There's nothing basic here, of course, but those next-level staples are AURALEE's wheelhouse and it shows.