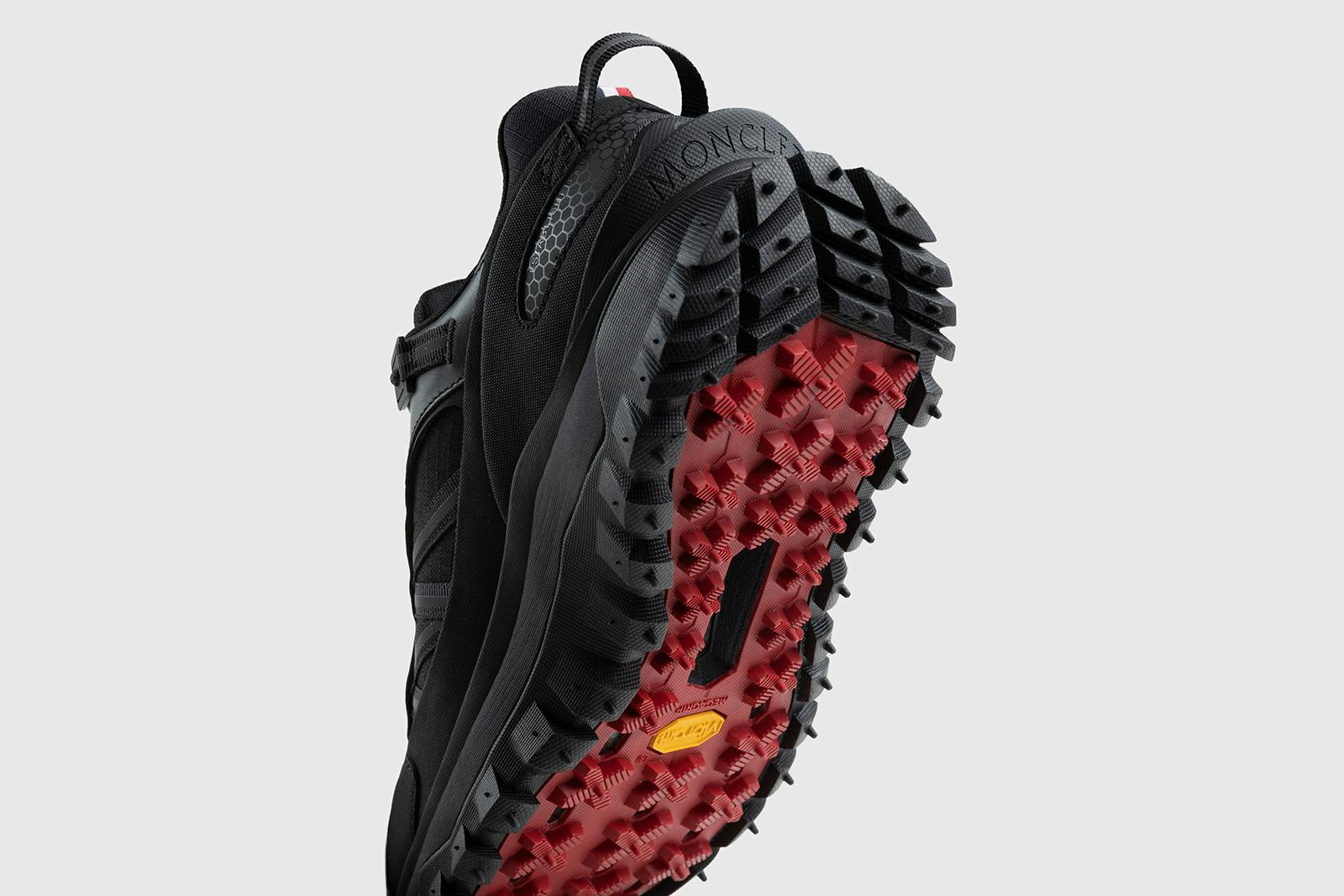 More people than ever are taking on trail running as a sport, hobby, or way to stay fit. Over the course of the pandemic, people reconnected with the outdoors. A lot of people that might have been considered full-time city dwellers before are now placing larger importance on surrounding themselves with nature.
Trail running offers the perfect balance between exploring what nature has to offer and moving your body to stay physically fit and mentally sharp. You're hitting two birds with one stone: getting outside and away from the city, while simultaneously using that time to work out. It's no surprise, then, that people are looking to find the best trail running shoes for their level of activity.
Finding the right trail running sneakers — just like finding the right running sneakers or marathon training regime — isn't as simple as it seems. There are a number of factors that contribute to determining what the best trail running sneakers are for you. Everything from the terrain to the distance, to your budget, to your skill level needs to be kept in mind when picking out trail running shoes.
That's not to say you can't just pick up any old shoes (providing they fit) and hit the trails. You can. But if you want to optimize your experience, you might want to make sure you get trail running shoes from one of the top sportswear brands. Our short guide below, compiled through personal experience and resources online, was created to help you make an informed decision.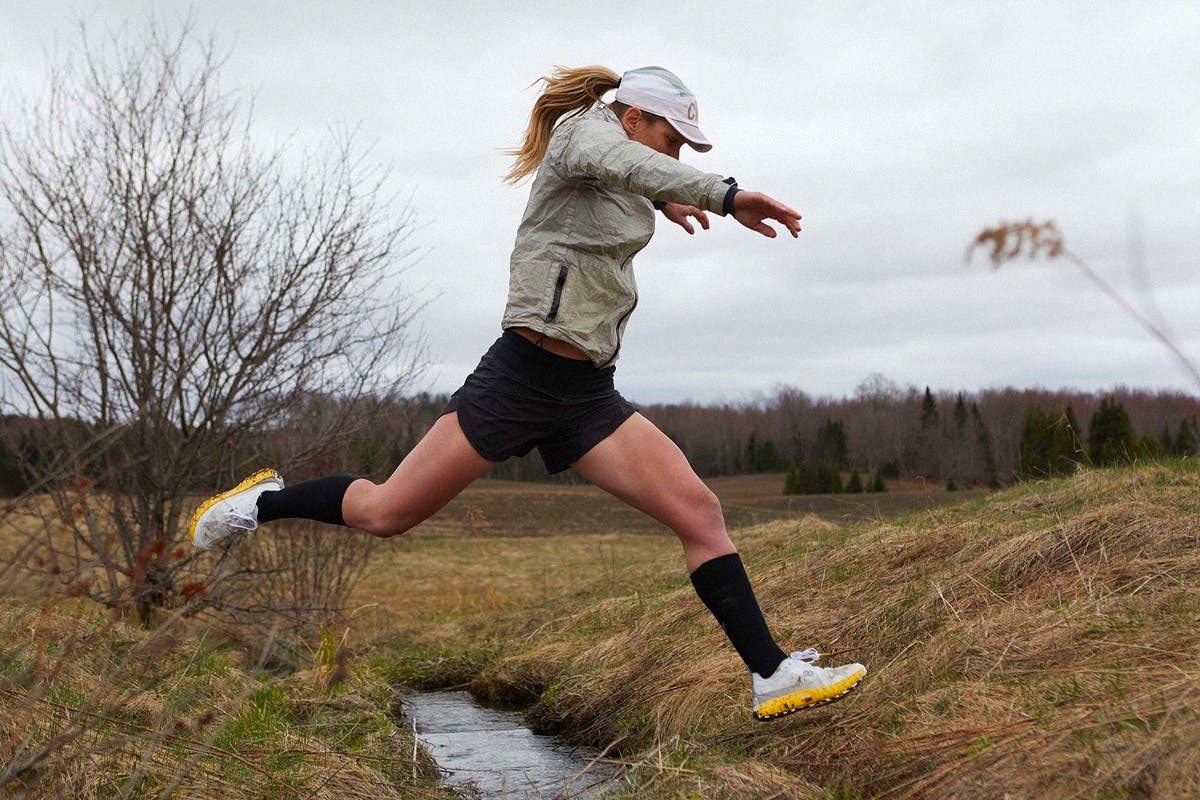 Read on to find out how to choose the best trail running sneakers for you in 2023.
What are trail running sneakers? How do I pick the best trail running sneakers?
To find the best trail running shoes for you, you need to know what you want to get out of the shoes. Good questions to ask yourself are how far you're going to be running, what kind of terrain you'll be running on, and in what kind of weather you'll be outside. If you're someone who runs on the track or on asphalt, you might already have preferences when it comes to the weight and composition of your running shoes. Some people prefer more stability and therefore a more rugged build. Other people want to be fast, regardless of where they're running, and will sacrifice some support for a more lightweight shoe.
At the end of the day, the best trail running shoe is the one that fits the best, you feel comfortable and — above all else — safe to run in, as well as one that fits into your budget. Don't get too bogged down by brands or colors and, if you can, head to a store to try them out before buying them (I know, counter-intuitive on a post rounding up the best trail running shoes to buy right now).
Do my trail-running shoes need to be waterproof?
Again, this really depends on where you live, where you think you'll be doing most of your running, and what your personal preferences are. As a general rule of thumb, no, your trail running shoes don't need to be waterproof. Most trail runners are water and weather-resistant already, meaning you'll be able to plow through small puddles and mud without having to worry too much about getting your feet wet. This is due to the materials typically used on trail running shoes, where nylon and neoprene are sometimes favored over the mesh used on traditional running shoes.
That being said, many trail running sneakers (and sneakers in general) are now being constructed using different types of weatherproofing materials or technologies, such as GORE-TEX. If you think you'll be running in inclement weather or through more muddy terrain, then waterproof shoes are definitely not a bad option to have.
What is the difference between trail running shoes and running shoes?
The name of the sport says it all. Grip is what sets trail running sneakers apart from normal running shoes. You're running in the outdoors, on trails that may or may not have been traveled before you. The chance that your ride will be relatively flat and bump-free is close to zero. But that's why people go trail-running. It's a much more intense workout that requires just as much focus as it does balance, speed, and timing. Trail running shoes with grip obviously are a big help. That's why a lot of brands will use outsoles with a heavy tread, to avoid slips and falls, and will often team up with specialists such as Vibram, ContraGrip, and Continental to construct said sole units.
How should trail-running shoes fit?
Trail running sneakers should be comfortable, first and foremost. Generally, it's said that the sneakers should be snug around your midfoot and arch area. This avoids you slipping back and forth in the shoe and gives you extra support so you don't twist an ankle unnecessarily. It also locks down your heel, which is very important regardless of what type of running you're doing. Important to note, is that you should leave at least a thumb-width of space at your toes. When trail running, you're running up- and down-hill, as well as over uneven terrain. This means your toes need a lot of space, otherwise, they will be hitting the front of your shoe, which can cause pain and, in some cases, injury.
Scroll on for a selection of the best trail-running shoes to buy right now.
ASICS GEL-TRABUCO TERRA SPS
ASICS has been at the forefront of the running scene for years, so you know to expect a well-engineered pair of kicks from the Japanese brand. This pair is focused mainly on delivering high levels of traction to trail runners. That is achieved through its solid rubber outsole with a technical tread pattern in combination with other features such as its FLYTEFOAM tooling that helps provide softer cushioning at the footstrike and a multi-directional stretch mesh upper that adapts to the foot's natural motion and offers advanced ventilation.
On Cloudventure
On has taken the world of running by storm over the past decade thanks to its unique cloud cushioning system. This sneaker includes that same technology with Helion™ superfoam and updated CloudTec® configuration making landings even softer and more stable. Plus, for extra traction on tough surfaces, they feature a Missiongrip™ sole.
Mizuno Wave Daichi 7 GTX
Two important features of trail running shoes are that they are watertight and grippy, and Mizuno ensures both through a GORE-TEX membrane on the upper and a sturdy Michelin rubber outsole with custom lugs on the bottom. Other notable details in this shoe are Mizuno's Parallel Wave technology for lightweight cushioning and stability as well as the seamless construction.
Nike Air Zoom Terra Kiger 8
The latest version of Nike's popular Terra Kiger model, this shoe comes into a life of its own when conditions start really getting tough. The shoe features a technology-packed sole unit with a thick React foam layer, an Air Zoom unit, and a segmented rock plate.
Salomon XA Alpine 2 Advanced
For those looking to venture beyond the tree line and explore some more unpredictable ground, there is the Salomon XA Alpine 2 Advanced. Designed in collaboration with Salomon athletes, it features a number of nifty details such as a protective gaiter that encases the sneaker so you don't have to worry about debris making its way inside the shoe. Also, on the bottom, a Contagrip rubber outsole provides unmatched traction on all types of mountain terrains.
norda 001
These work well whether you are a veteran in the trail-running game or simply trying to ride the trail-running wave. The norda 001 is made with a Vibram sole unit which will keep you secure no matter how uneven the terrain and a bio-based Dyneema upper for abrasion resistance. When put together with its lightweight finish and custom-designed insole for energy return, you get a seriously fast shoe.
New Balance Fresh Foam Hierro v6 GTX
New Balance has been quietly dropping some top trail running contenders. The Hierro v6 GTX is on that list. It's one of the more refreshing designs in this ever-expanding world of functional sneakers.
On Cloudvista Waterproof
Another waterproof model taken from On's large range of trail running sneakers, this one is more focused on raw speed. The lightest shoe out of On's selection of trail runners, the sneaker delivers comfort-focused agility over short to middle distances. Much of this is thanks to the sole unit where the label combines Helion™ superfoam with CloudTec® for superior comfort with Missiongrip™ that keeps your feet firmly on the ground.
Salomon XT-6
The XT-6 is one of the best-looking sneakers out there — period. But don't let all of the gorgeous colorways and sleek finishes distract you, this is still a serious trail runner. It's built for rugged terrain and can handle harsh conditions. There is a reason why ultra-distance runners and sneakerheads consistently have these in their rotation.
adidas Terrex Speed Ultra
As the name suggests, this shoe from adidas is focused on speed. Tested by professional long-distance runner Tom Evans over a two-year period, Evans went along to win won the Tarawera race in this model. Weighing in at 245g, much of the shoe's quickness comes courtesy of adidas' signature BOOST midsole and Lightstrike cushioning.
Saucony Endorphin Trail
Saucony's Endorphin gets a trail-ready makeover equipped with the brand's full-length PWRTRAC outsole for traction on uneven surfaces and a reflective midsole for low-visibility training. The lightweight model utilizes a FORMFIT insole for personalized comfort and has a durable mesh upper that's prepared to take on rugged terrain.
Reebok DMX Trail Shadow
Tackling the trails and looking good while doing it is made easy with the DMX Trail Shadow. Housed in a trail-specific outsole that provides over-the-top grip on various surfaces, this breathable silhouette was made with comfort in mind and handles shock absorption with no hiccups.
Want to keep browsing? Head to the Highsnobiety Shop for more products that we love. Highsnobiety has affiliate marketing partnerships, which means we may receive a commission from your purchase.