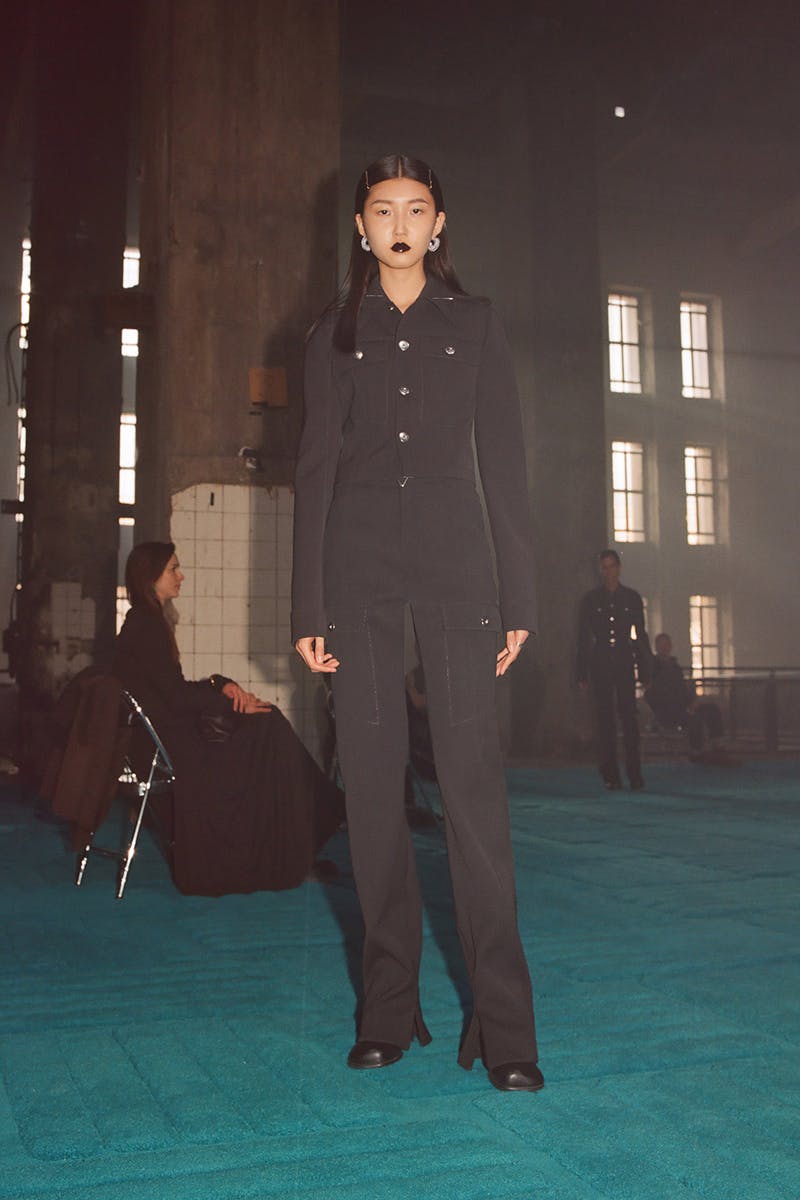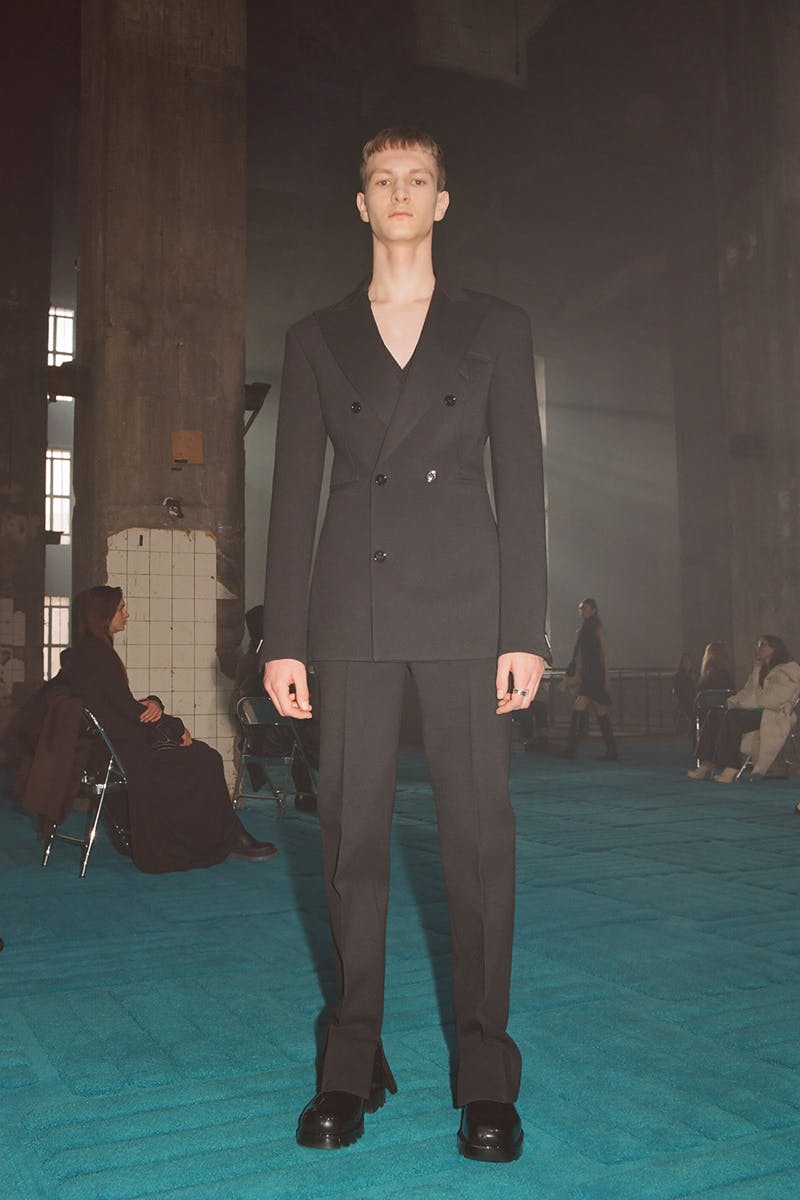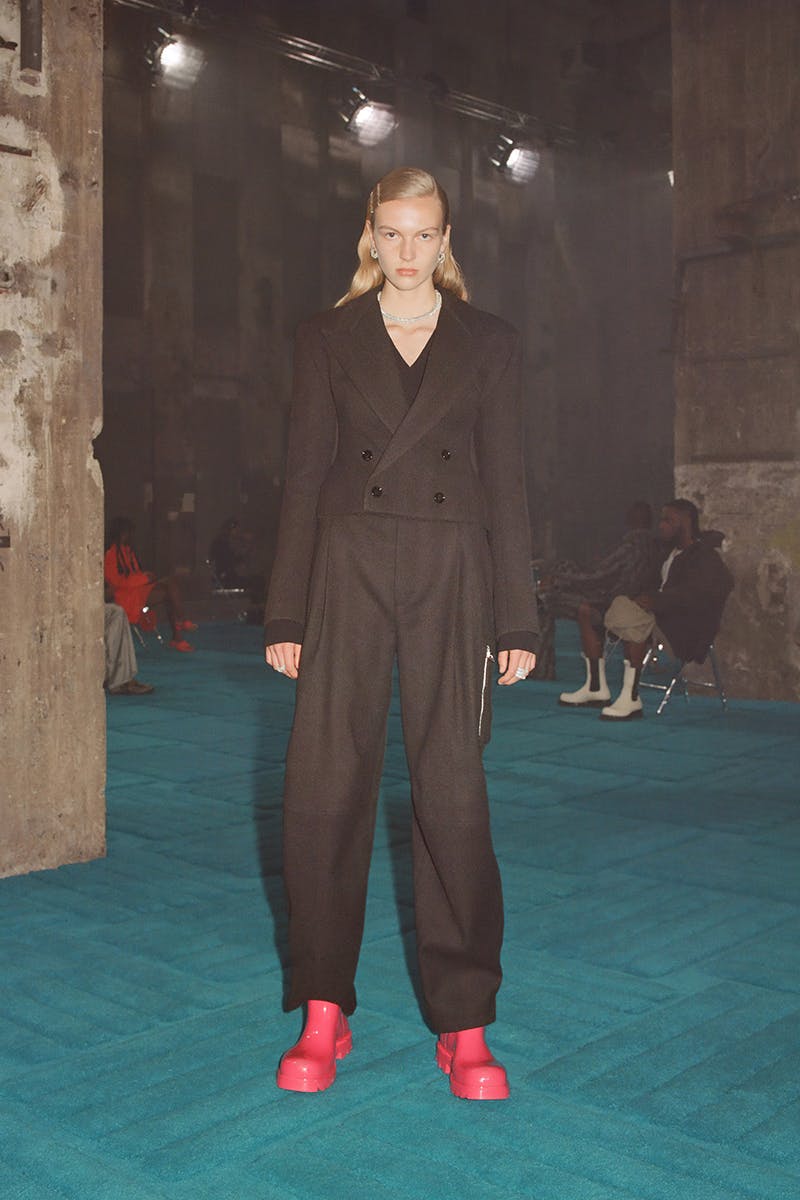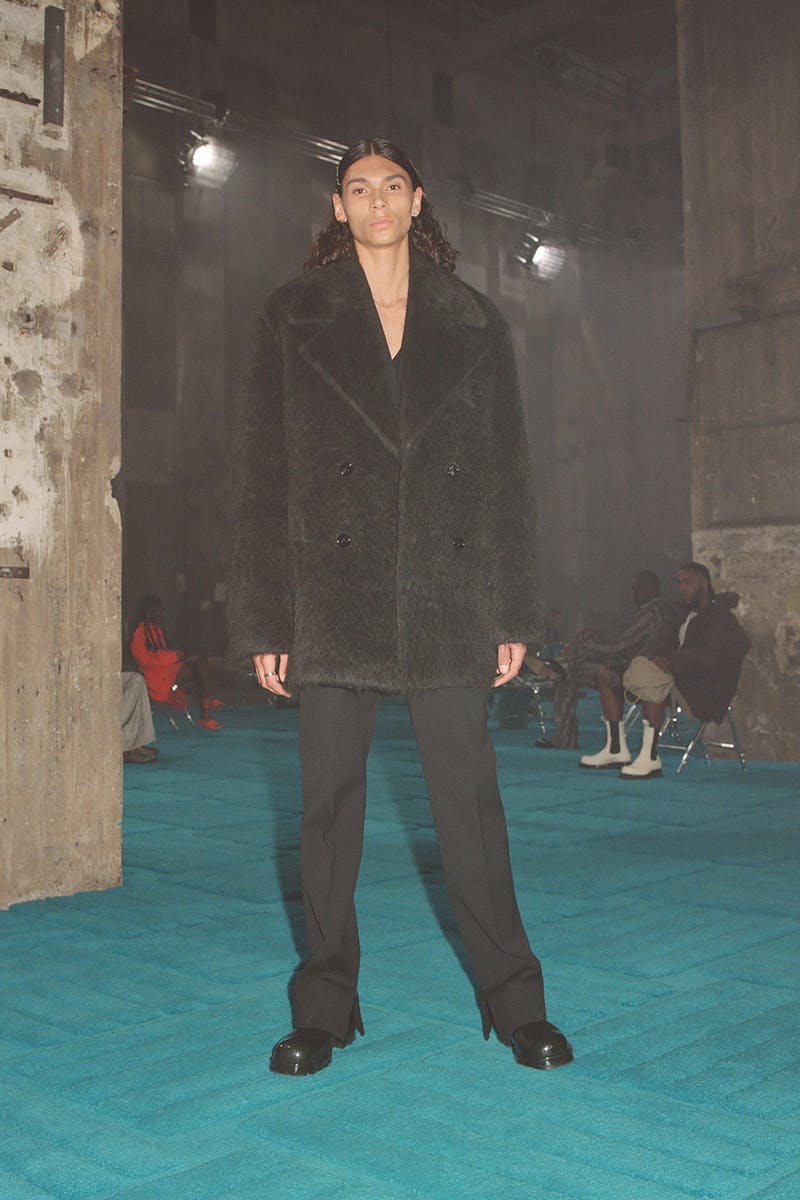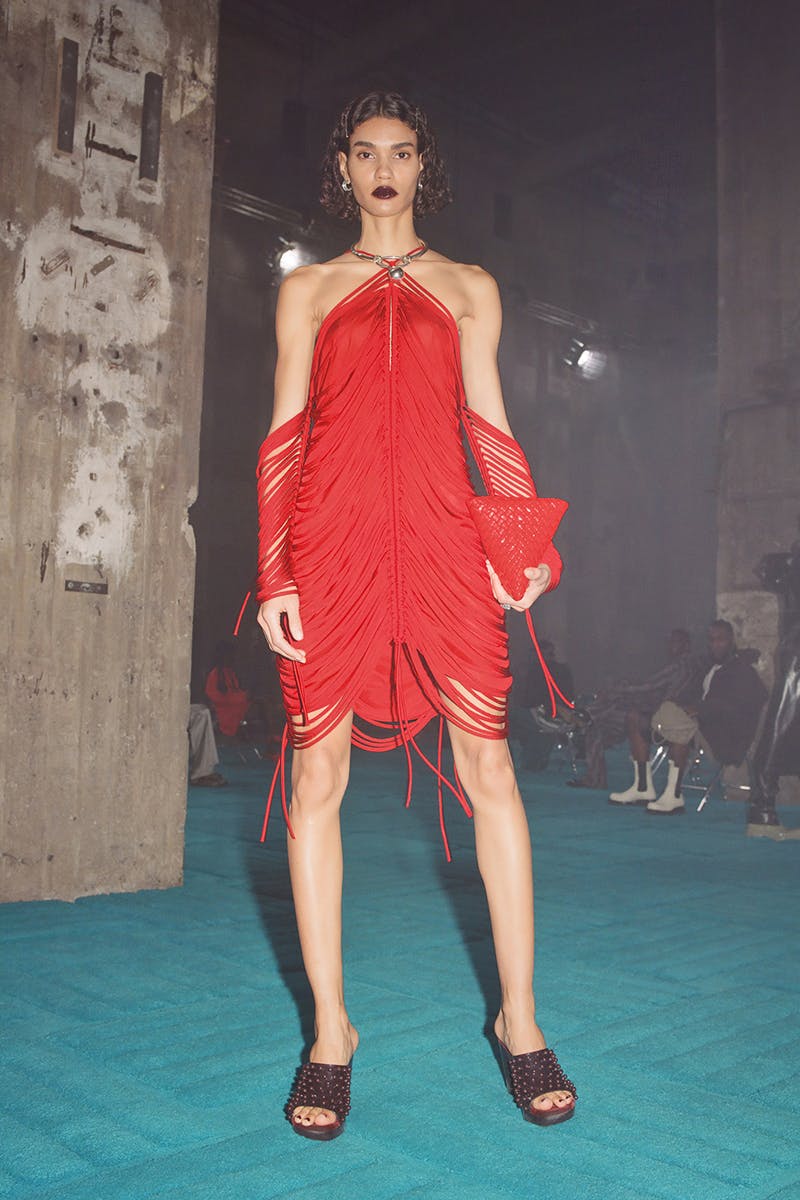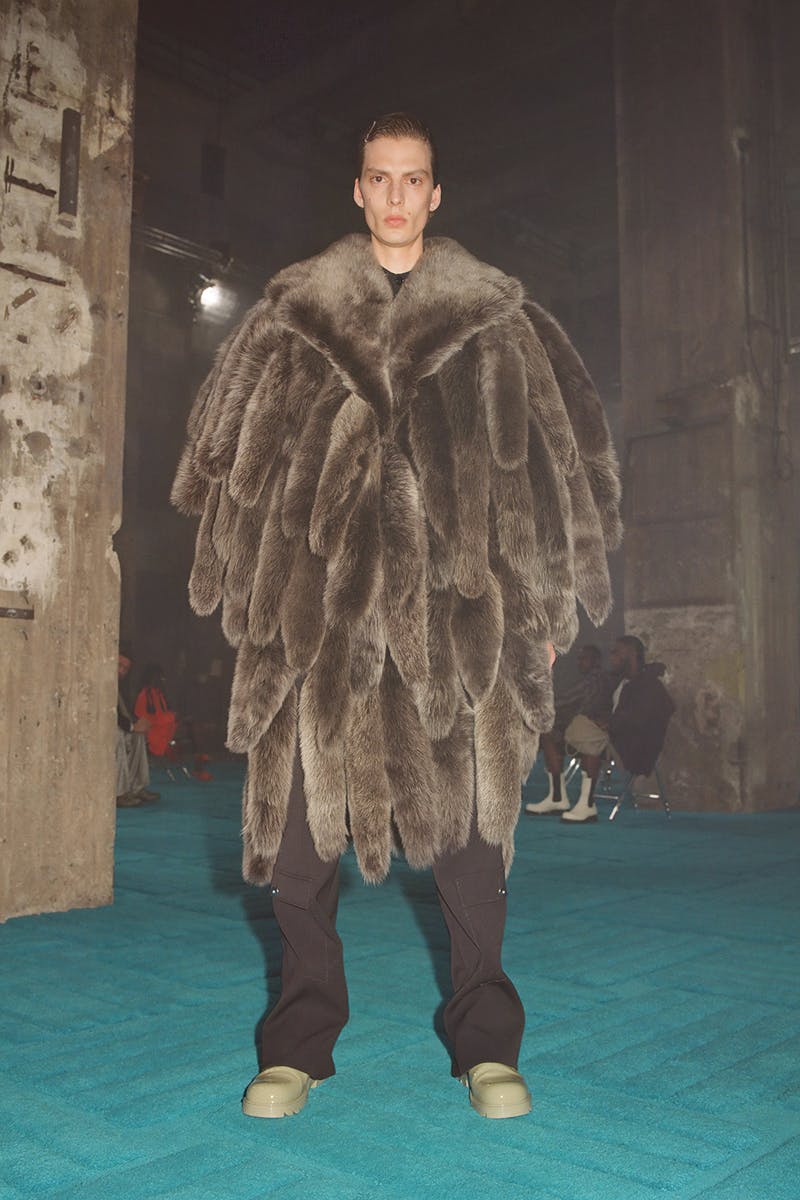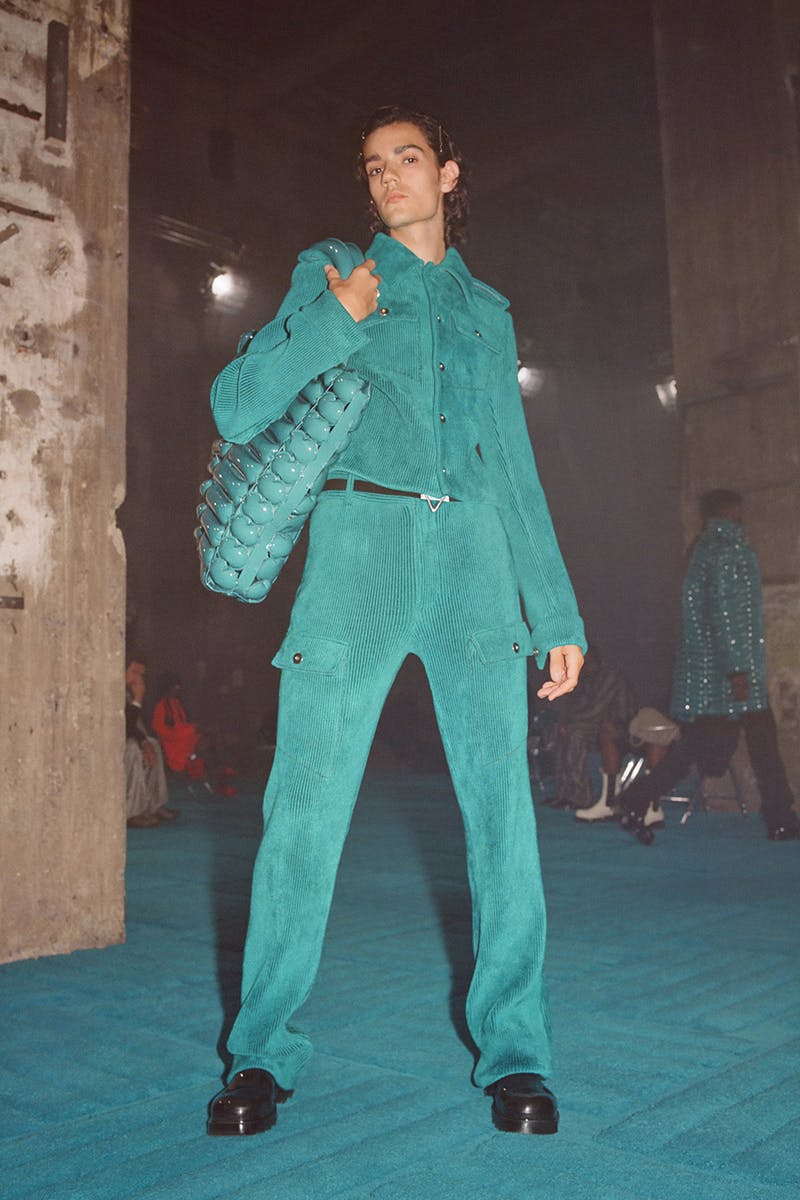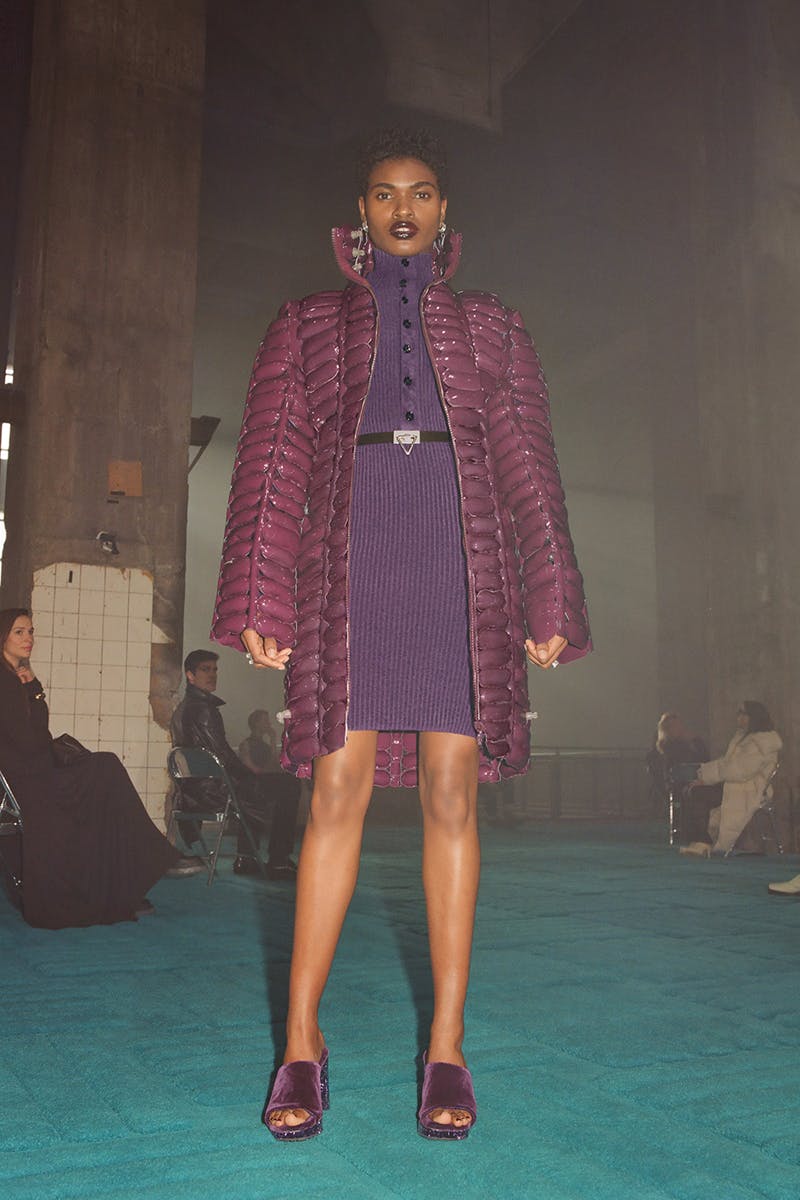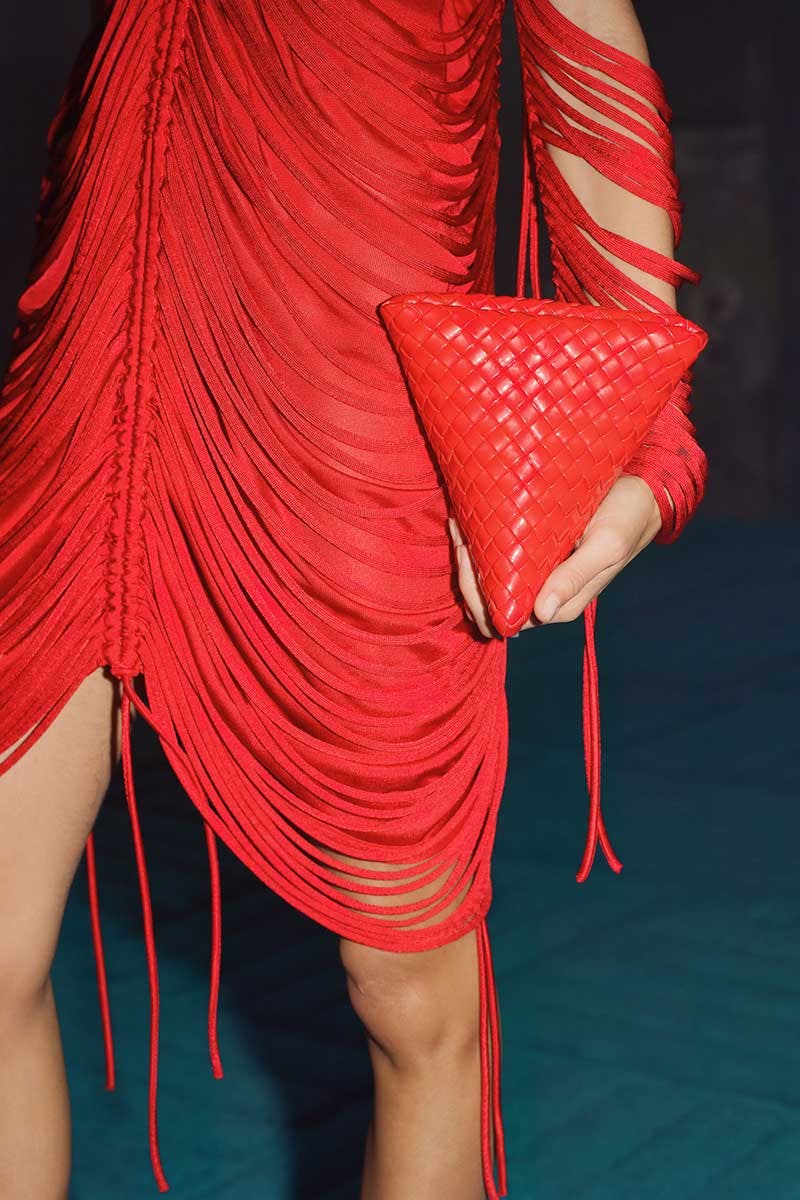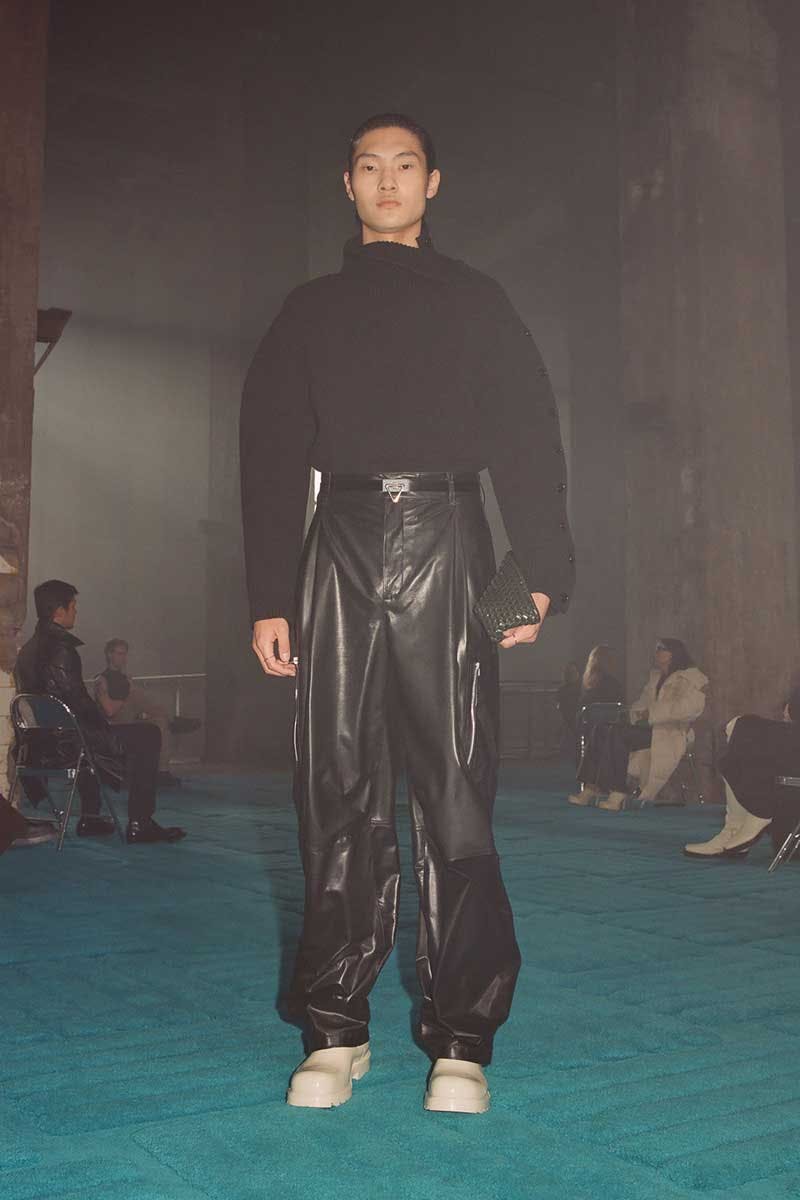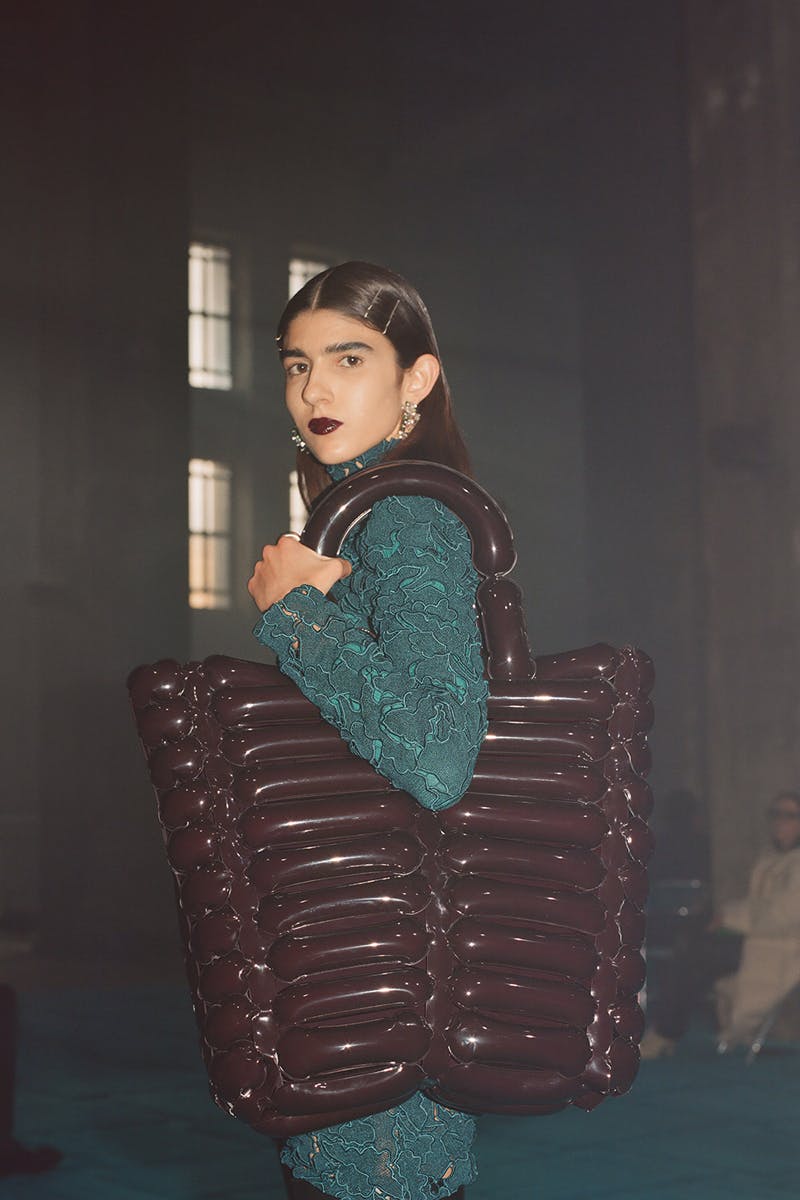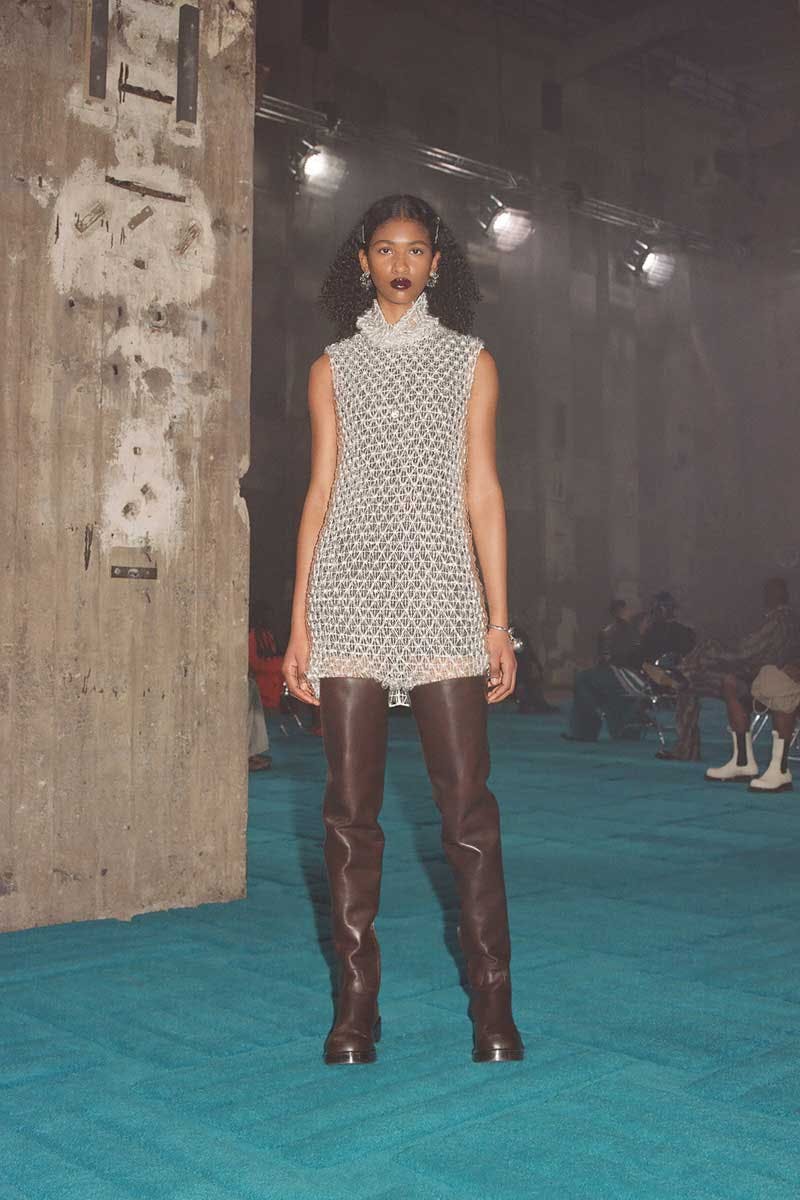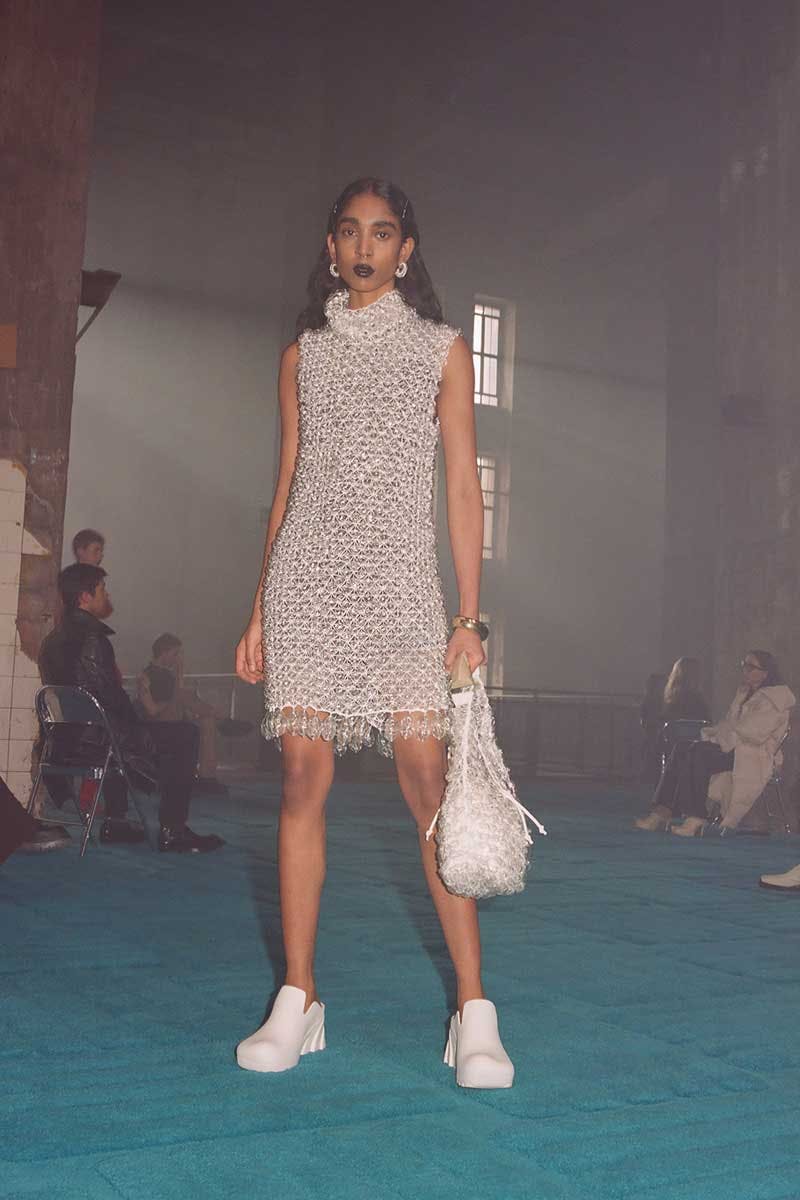 Brand: Bottega Veneta
Season: Fall/Winter 2021
Buy: Bottega Veneta, SSENSE, Browns, MATCHESFASHION.COM
Editor's Notes: As far as brands that don't need an introduction go, it still feels like Bottega Veneta warrants a comprehensive breakdown every time it leans back into the spotlight. Despite its international renown and newfound relevance under creative director Daniel Lee, the luxury house is still distancing itself from social media and the industry at large.
In fact, this new collection is actually pretty old, sidestepping the conventions of fashion month — as every other brand preps and plans for its forthcoming runway show, Bottega simply releases imagery that it shot back in spring.
Salon 02 was shown back in April, side-stepping all kinds of pandemic restrictions. Too cool for social media, too cool to care about public health regulations: that's #NewBottega.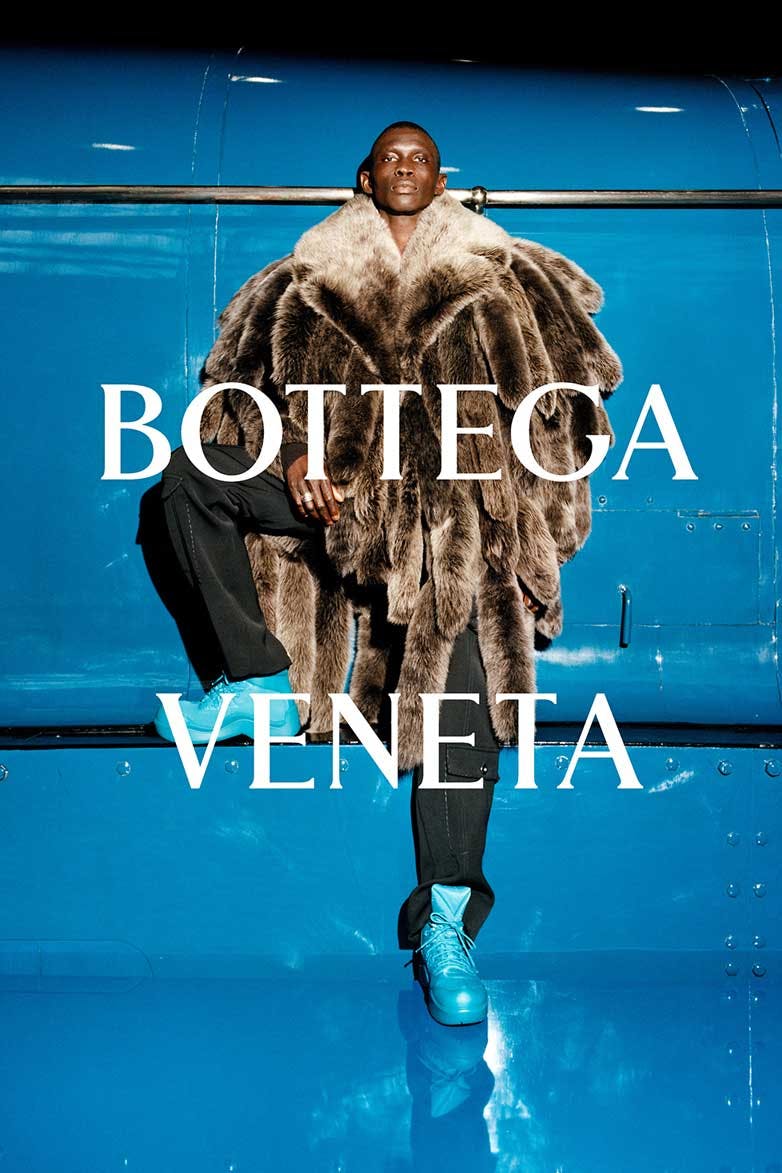 Unlike the luxury house's Wadrobe collections, which live up to their utilitarian name, the Salon presentations are highly exclusive showcases of new season fare ranging from the advanced to the approachable, anchoring the ready-to-wear with new accessories and footwear.
Alongside the boxy tailoring and no-nonsense outerwear that have been Bottega signatures, especially opulent items — feathery, ball-shaped coats, wrapped leather tops, and stringy suits — took Salon 02 in a more fanciful direction than past presentations.
Of course, the woven Intrecciato accessories, statement belts, and stubby boots are still here for the casual Bottega fans.
But the core of Bottega's latest is determined primarily by its shapely silhouettes. Lee's cliff-face shoulders and rectangular torsos draw from the visual weight of muscular '80s-era suiting but nipped waists and soft textiles temper the masculine edge. This is a new kind of power dressing, one that cares little for rules or gender norms (or health codes).
Bottega also explored subtle branding by way of thin metal triangles — no giant logos here, but it'll soon be easy to distinguish Bottega garments by more than mere silhouette.
Hope COVID-19 becomes a thing of the past soon, because Bottega isn't slowing its Salon pace just because the pandemic is still packing hospitals in America. It just took LAX, as seen below. Next stop: Detroit.