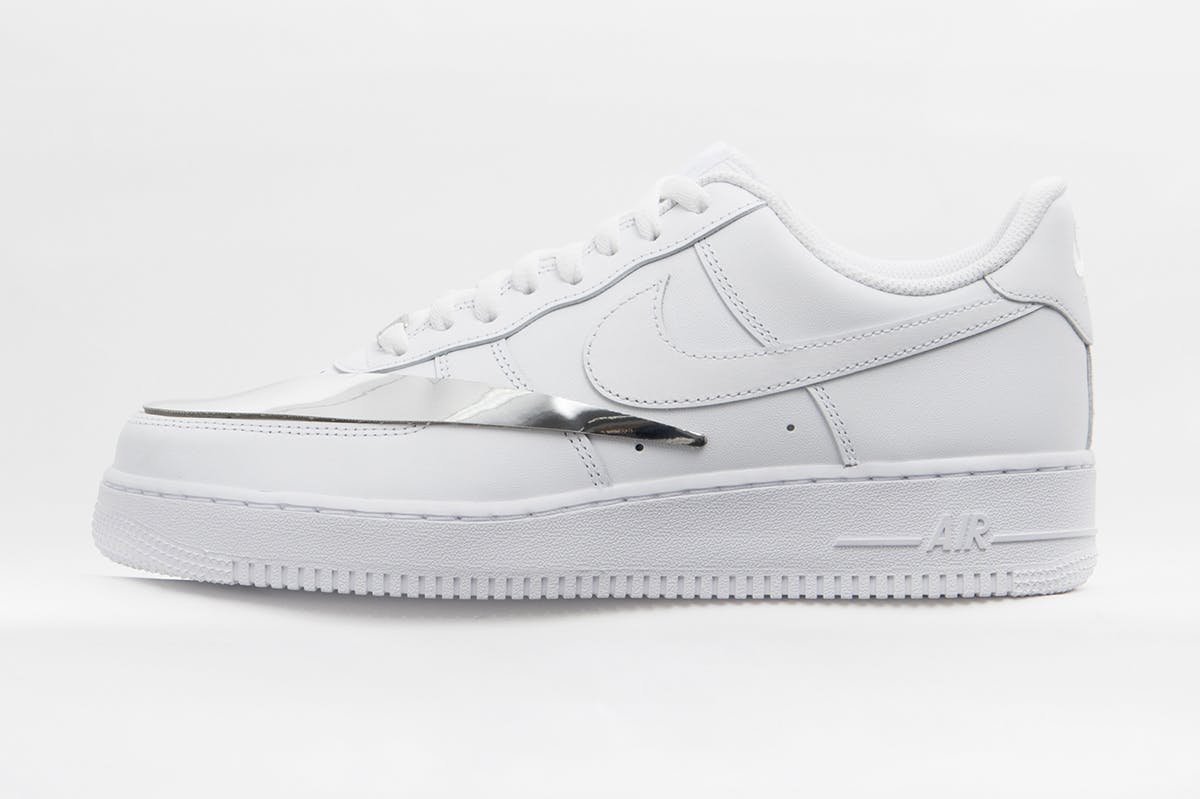 COMME des GARÇONS has issued its fair share of killer Nike collabs (and the occasional meh one) but perhaps its best Swoosh team-ups involve the iconic Air Force 1.
So it's a little surprising to see COMME des GARÇONS and Nike get back together for a unique AF1 and then kinda drop the ball.
In fairness, these new shoes are dropping under weird circumstances.
On March 23, Japanese retailer UNITED ARROWS is bringing together pals like COMME des GARÇONS, New Balance, and suitmaker Caruso for a special event called "Free Suit," which inexplicably serves as the release event for CdG's new Nikes and doesn't actually include any collaborative New Balances (Tokyo Design Studio collabs and in-line models will be available).
Perhaps that's why these new Air Force 1s are a relatively stock affair, with a metallic Swoosh plastered across the toebox of a plain white sneaker.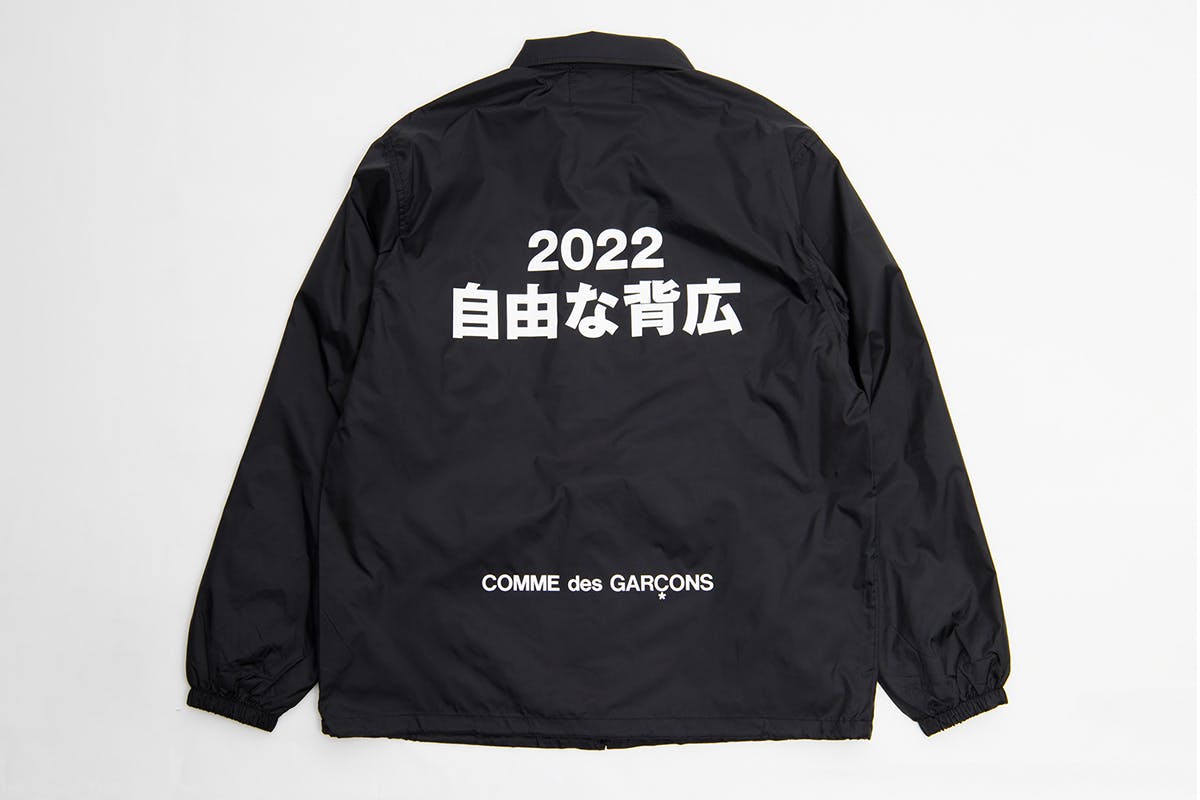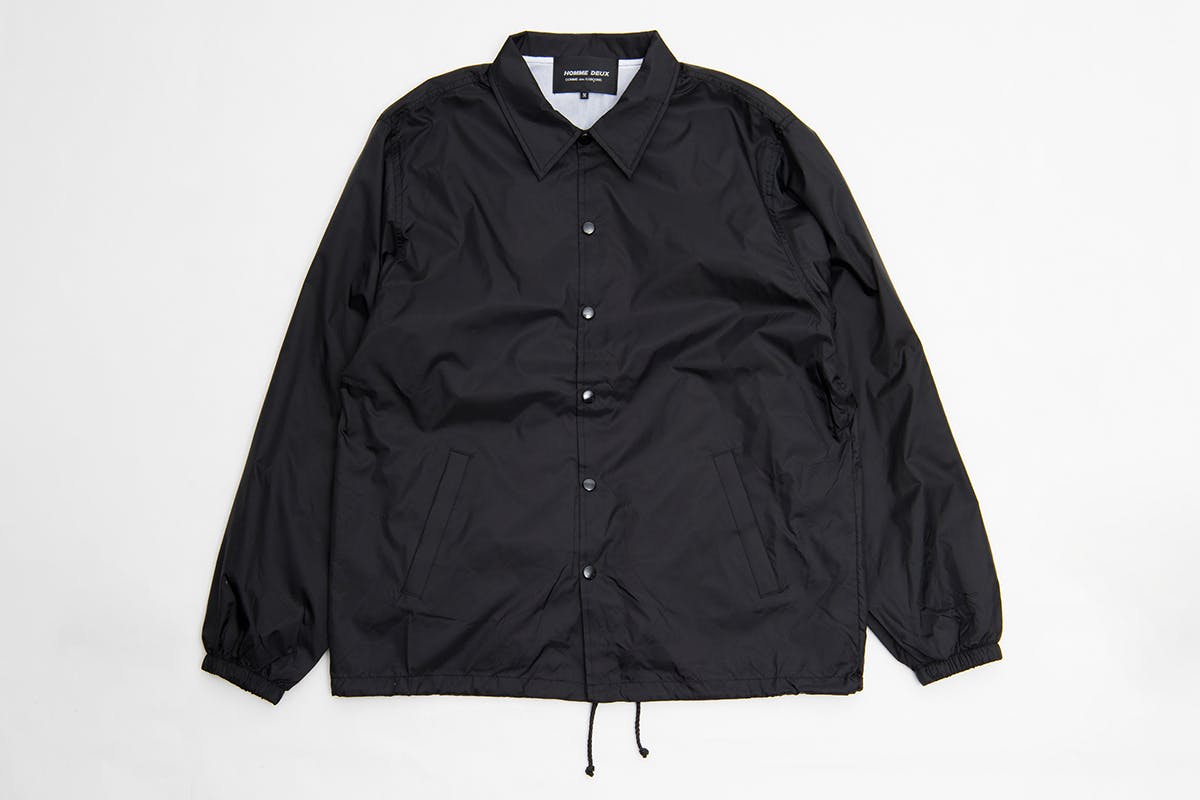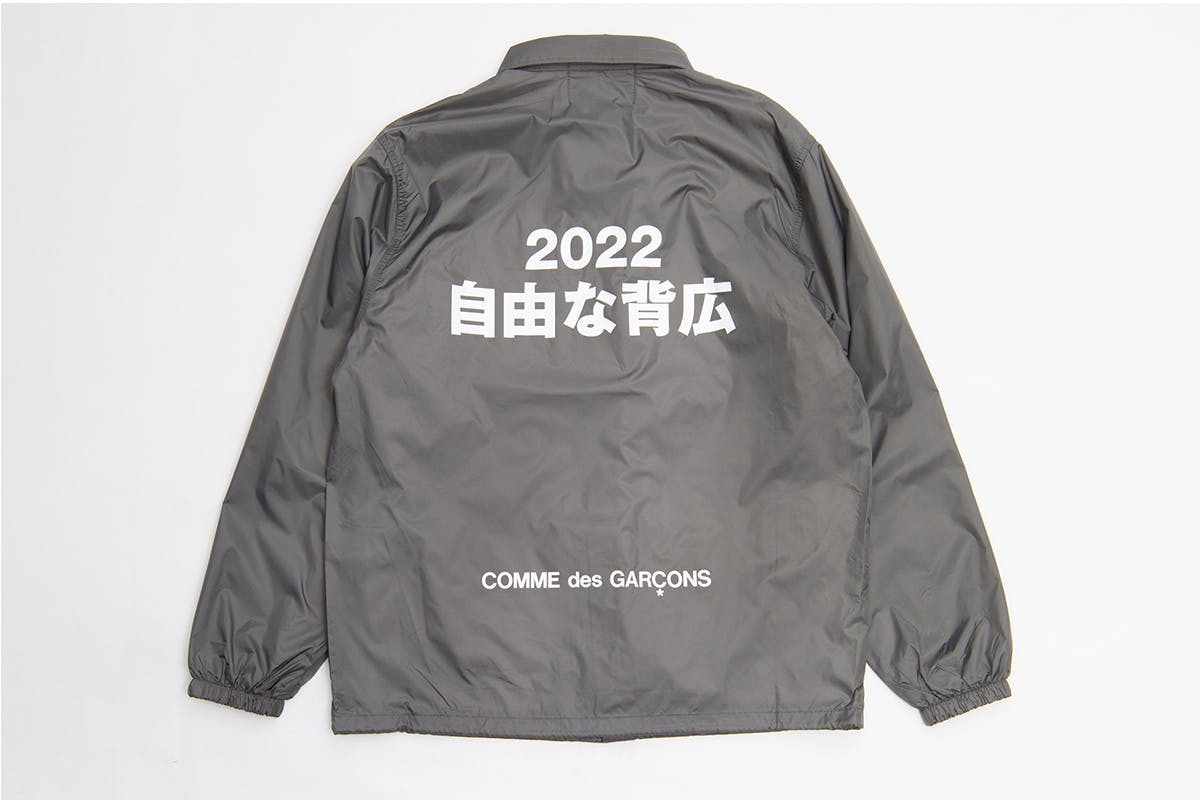 The shoes drop alongside some new CdG-branded coaches jackets and collaborative Caruso wool suiting, all issued under COMME des GARÇONS' HOMME DEUX tailoring-focused sub-label.
Along with CdG HOMME, Junya Watanabe used to oversee this line and I frankly don't know if he still does — it's not like COMME des GARÇONS makes its corporate structure remotely transparent — but both HOMME and HOMME DEUX retain cues of his work, including drop-crotched workwear in the former and patchwork shirting in the latter.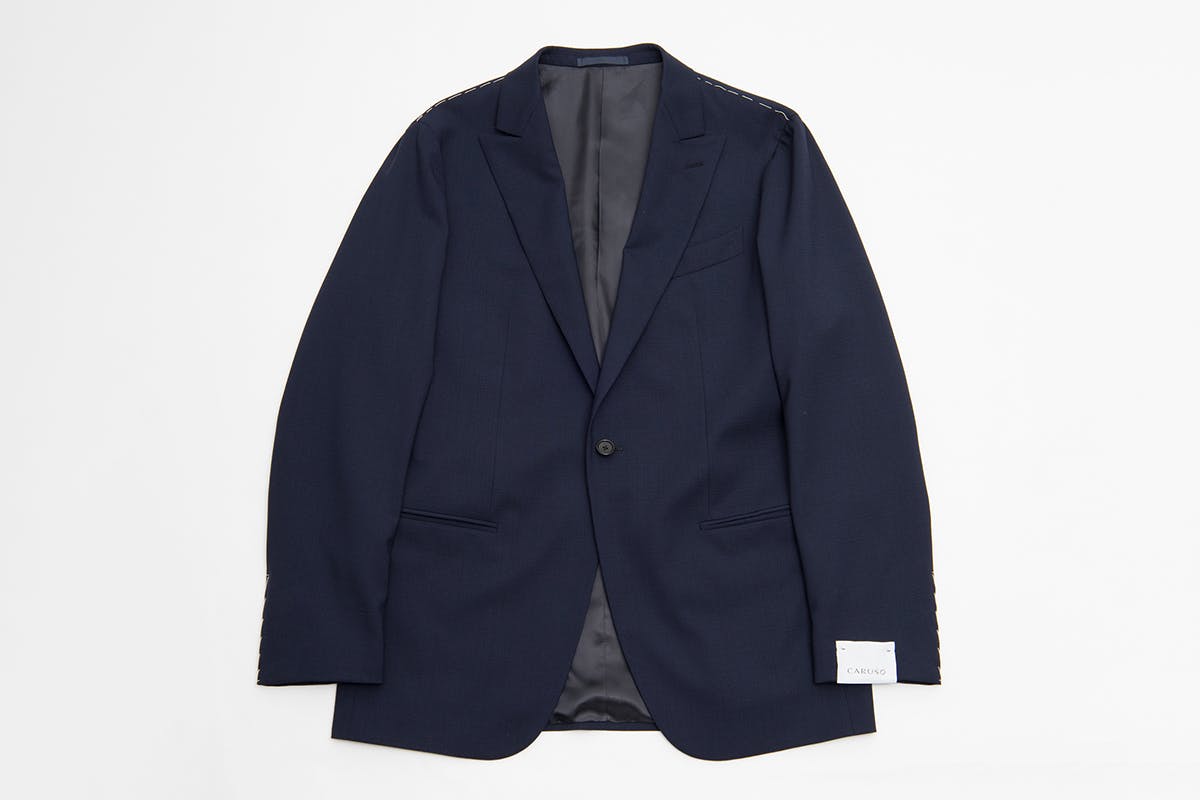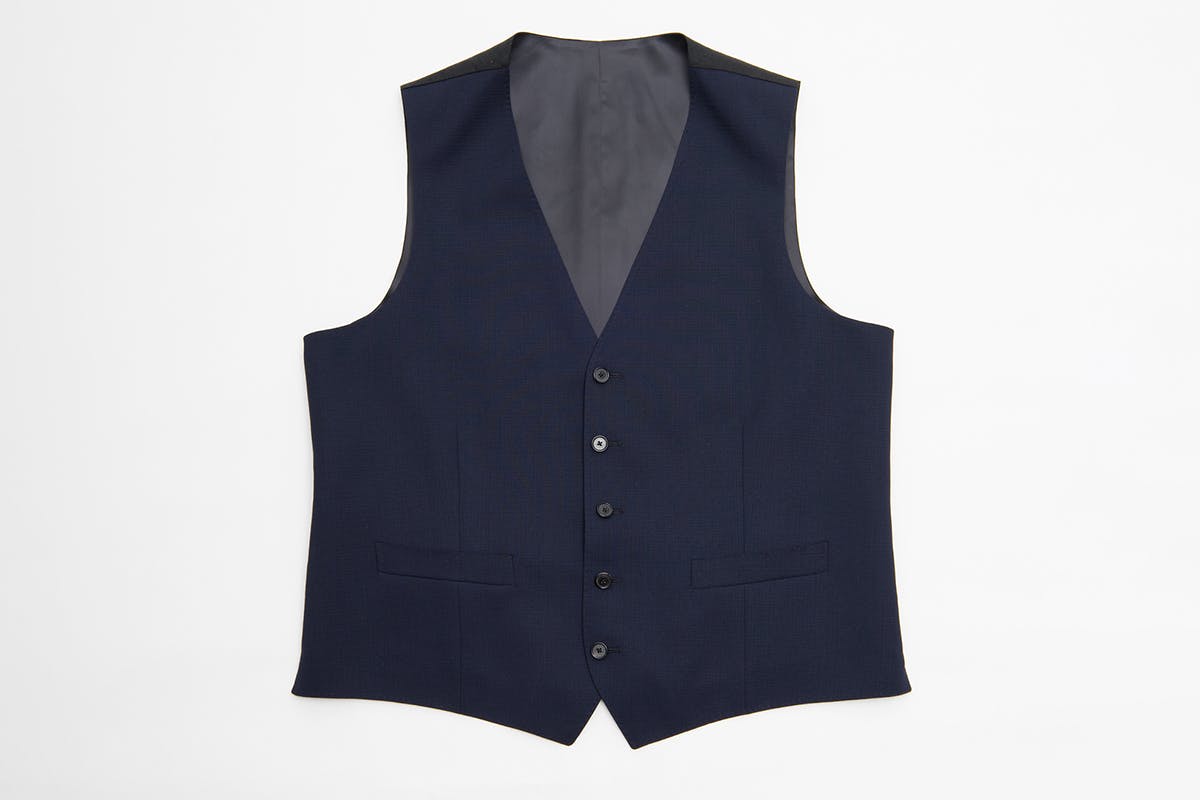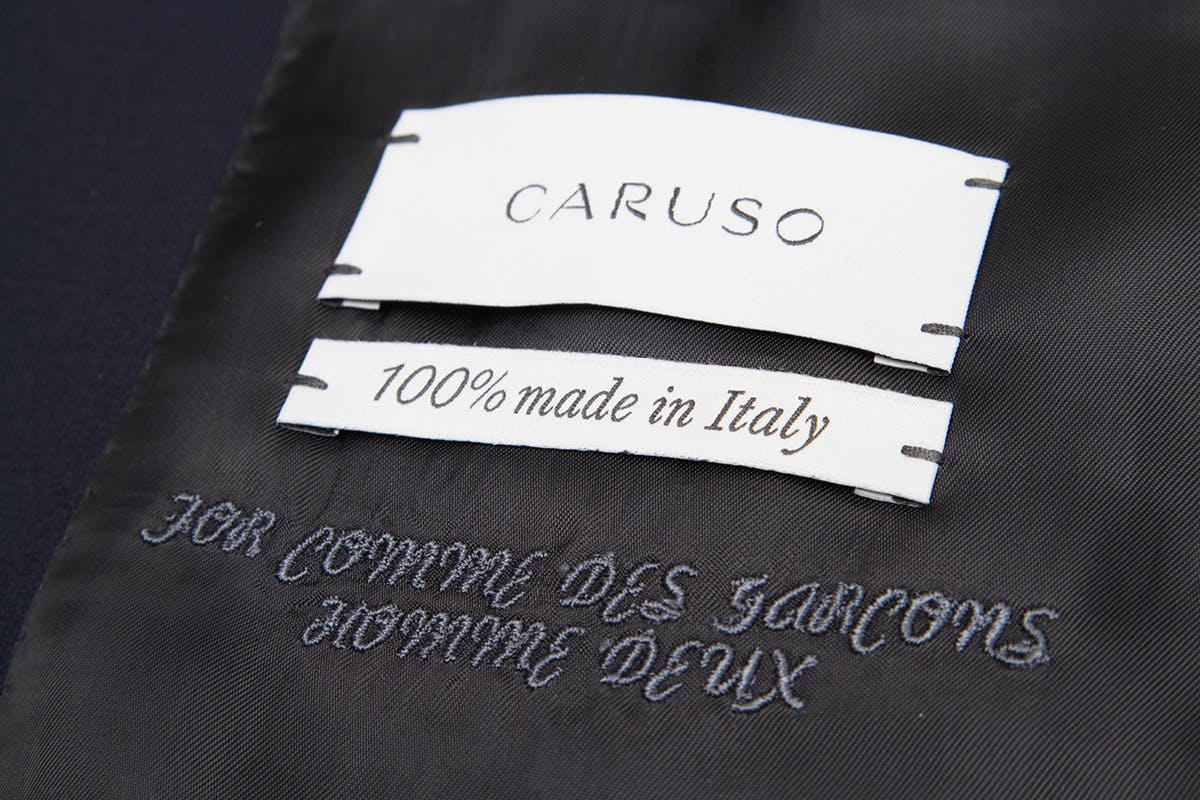 Shame that CdG's latest AF1 is relatively tame, considering the winning streak it's been on recently.
The recent GORE-TEX HOMME New Balance 57/40 were strong, the forthcoming Salomon collaboration looks as good as ever, and even the special CdG BAPESTAs hit the spot.
But you can't win 'em all. Plus, maybe simple is best: the youthful CDG sub-label's bespoke Vans are basically a logo away from being plain sneakers, yet they're a perennial fan-favorite.