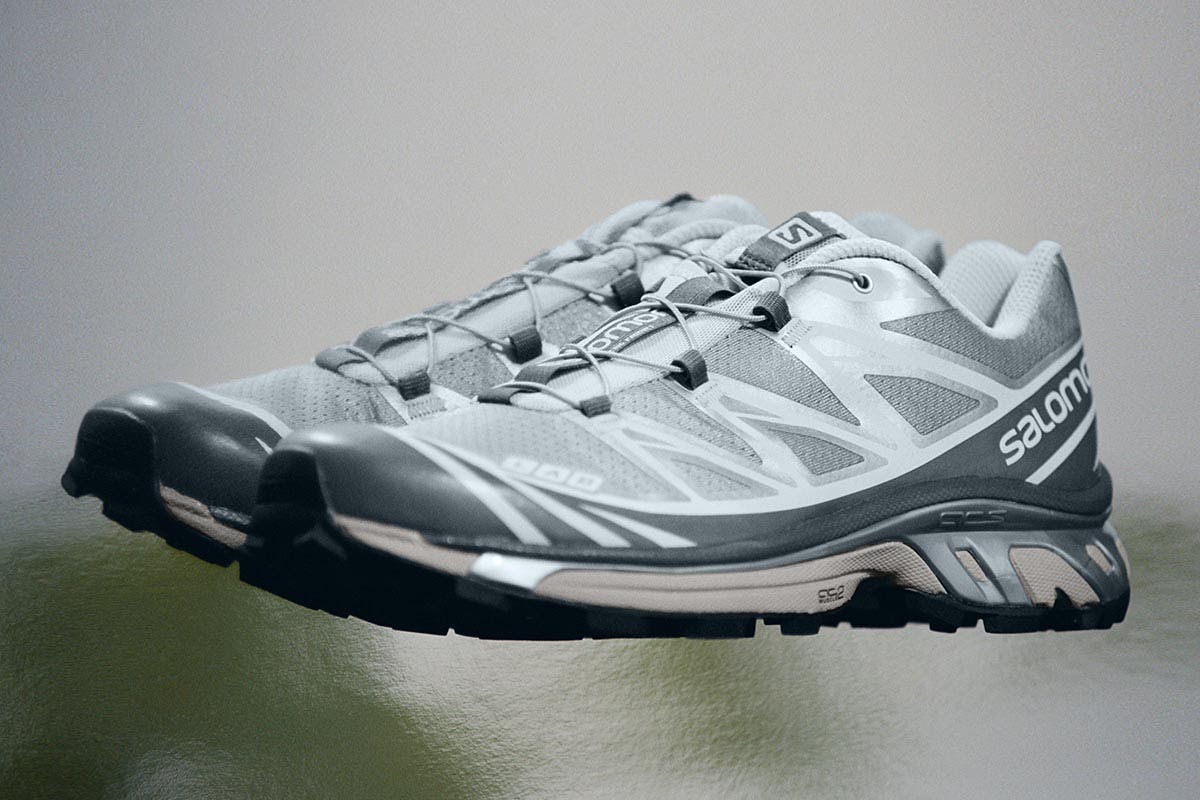 Brand: Dover Street Market x Salomon
Model: XT-6
Release Date: May 12
Price: £155 (approx. $191)
Buy: Online at DSM and in-store at Dover Street Market London
Editor's Notes: Dover Street Market has a knack for taking fan-favorite sneaker silhouettes and giving them new life courtesy of dialed-back, almost relic-like colorways that ooze vintage goodness. Its eye for detail and winning color craft is unsurprising considering how effortlessly curated its brand offering is, but that doesn't make its recent exclusives any less impressive.
Most recently, the forever-celebrated New Balance 991 stepped into the spotlight – perfectly timing when you track the silhouette's anniversary and renewed focus under Teddy Santis – in a balanced palette of greys and beige for a pairing that wouldn't look out of place on a British beach.
As DSM readjusts its scope, Salomon's flagship XT-6 Advanced strides into frame. It's hard to do an XT-6 wrong; the color team over in France has perfected an art – so, what makes the Dover Street offering so good?
Unlike the type of colorways you'll find within the Spring 2022 line-up; or my roundup of personal favorites, this upcoming drop has been almost entirely stripped of the bold color we've become accustomed to, instead offering a grey-silver render, alongside a navy option.
Multi-brand sneaker packs aren't a common thing, but DSM could easily drop this Salomon alongside the previously mentioned New Balance. That may sound somewhat nonsensical, but the dark grey borders that play contrast to the silver base that sits on a pre-weathered vintage-like sole make these pairs look like cousins.
Although the coloring blocking applied to the shoes is no different from the usual Salomon style, the subtle contrast of white-on-silver across the midsection makes me think of the XT-Wings 2 somewhat.
The second pair, wrapped in deep navy tones, is an easy-wearing option with even fewer frills than its counterpart – although the vintage-like sole treatment remains, offsetting the dark render.
​​To stay updated on everything happening in the sneaker world, check out the best sneakers to add to your rotation this week, follow @highsnobietysneakers on Instagram, and sign up to our newsletter for early access to the best drops sent straight to your inbox.