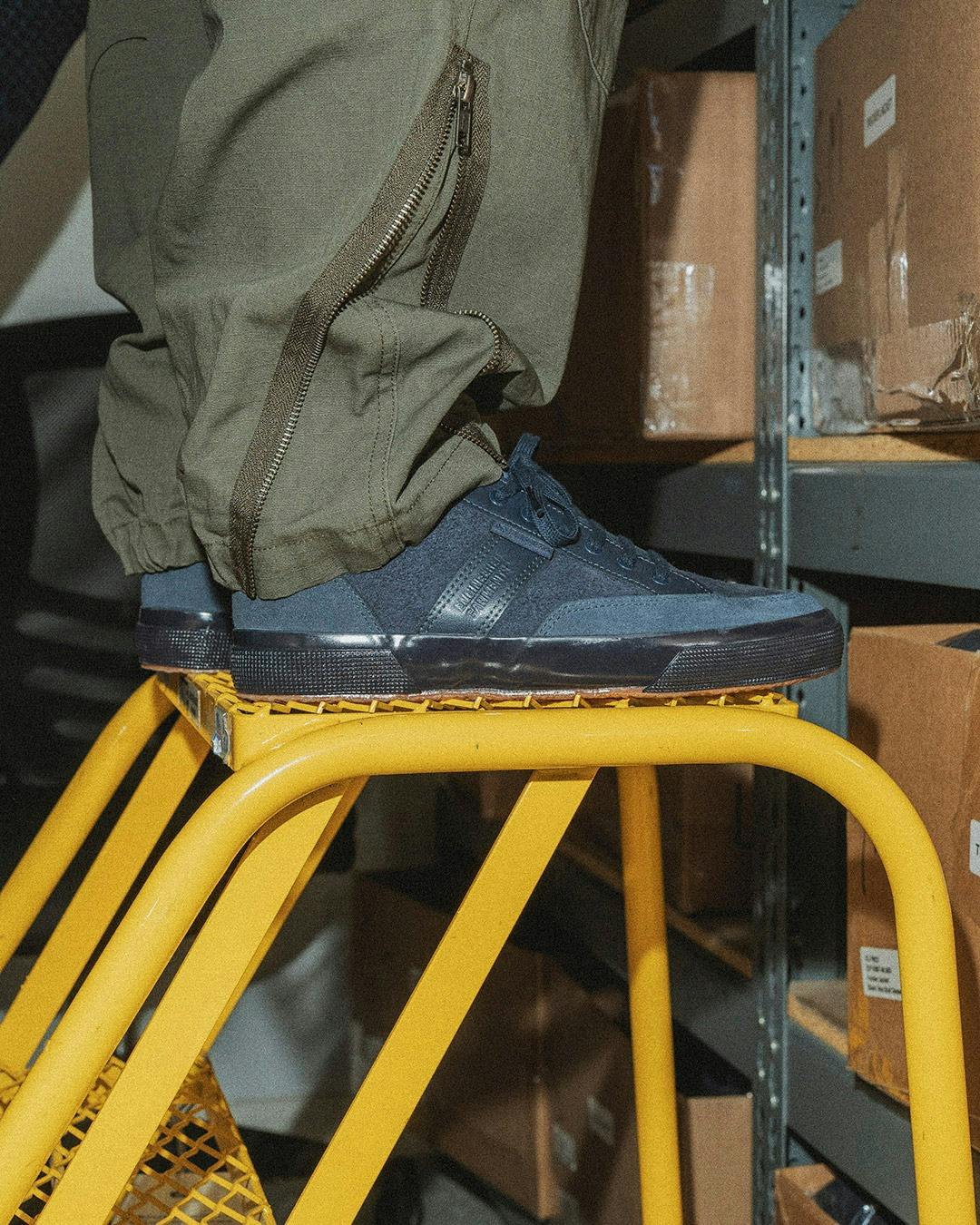 Leave it to Engineered Garments to find satisfaction in simplicity. Rather than opt into a wild silhouette for its debut Superga collab, the New York-based brand tapped into the sleek 3420 Mil sneaker, making for a shoe that appears normal only on the surface.
The world is inundated with normal sneakers. We have a million low-cut models to choose from on the daily, from skate sneakers to deck shoes and beyond, so if someone's gonna issue yet another "basic" silhouette, they gotta have a good reason.
I'd say Engineered Garments hit the nail on the head with this drop. As usual, it rides the thin line that separates safe and snooze, immensely wearable but also plenty interesting if you look closer.
The main factor is a personal backstory: Daiki Suzuki, the man behind Engineered Garments, recalled a pair of Italian military training sneakers he discovered over two decades ago.
Fascinated by the clean shape, Suzuki did some digging and realized that they were manufactured by longstanding shoemaker Superga. He was so taken by the sneaker that he used them in Engineered Garments' 2016 lookbook and occasionally stocked them within the NEPENTHES New York store (NEPENTHES in the overarching fashion family that encompasses EG, NEEDLES, SOUTH2 WEST8, and others).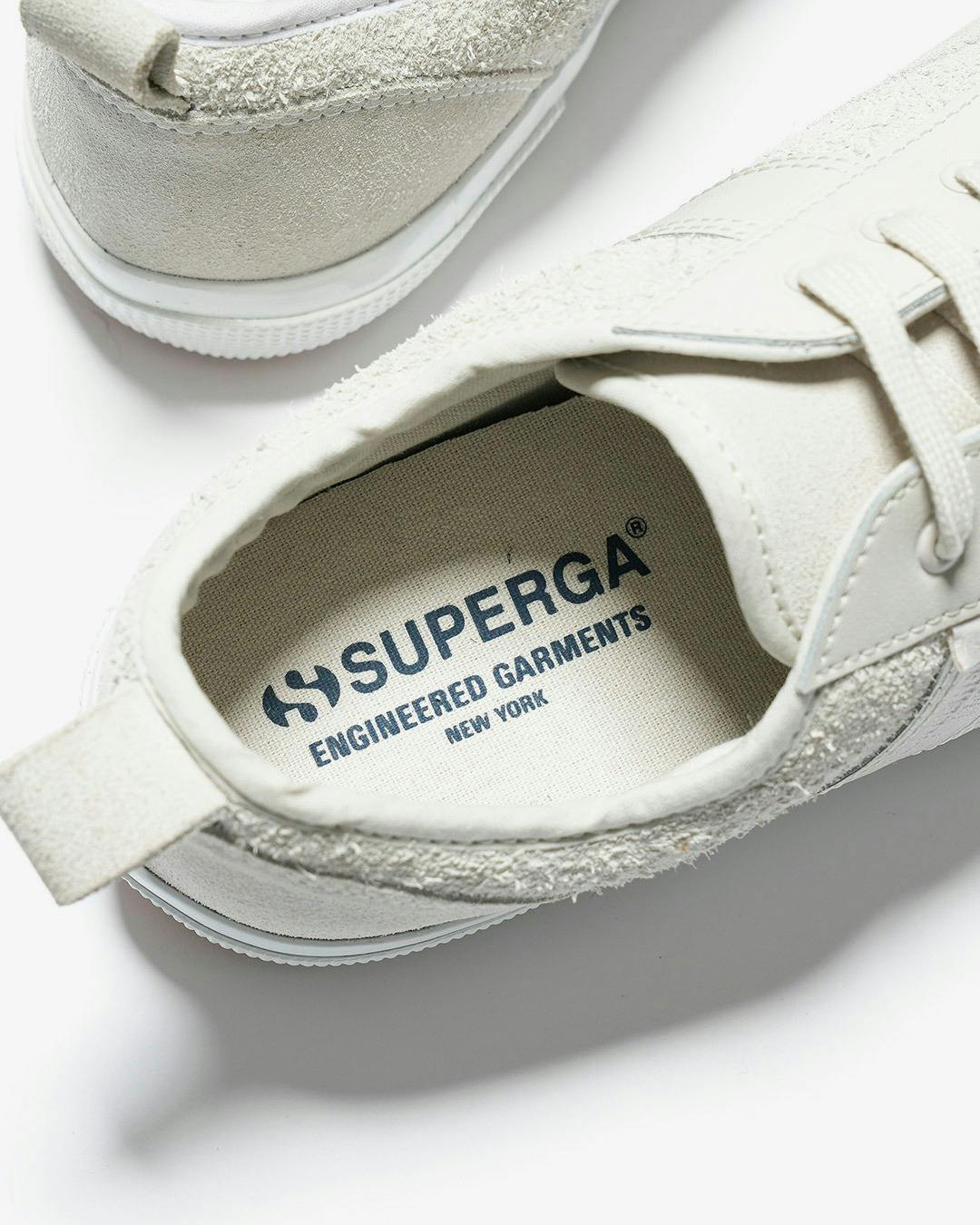 Only now is Engineered Garments finally getting its own Superga collection and the results are typically appreciable. Suzuki repurposed that silhouette worn by the Italian army, the 3420 Mil Low, and swapped the usual canvas upper for asymmetric suede and leather that's imperceptible from a distance, using EG's typical palette of olive, navy, black, and white.
The Superga collab is available on NEPENTHES' website and stores. If you want a truly elevated basic shoe, look no further.
It's been a bit of a banner season for BasicNet, the Italian company that oversees heritage brands like Superga, Kappa, and Sebago. BasicNet is currently angling to further ingratiate its brands into the fashion space with a shot of collaborative cool and I'd have to say it's doing a bang-up job for Superga.
Having already brought on Emily Ratajkowski as brand ambassador, Superga also recently scored a partnership with elusive luxury label Alaïa, marking the latter brand's first-ever sneaker collab.