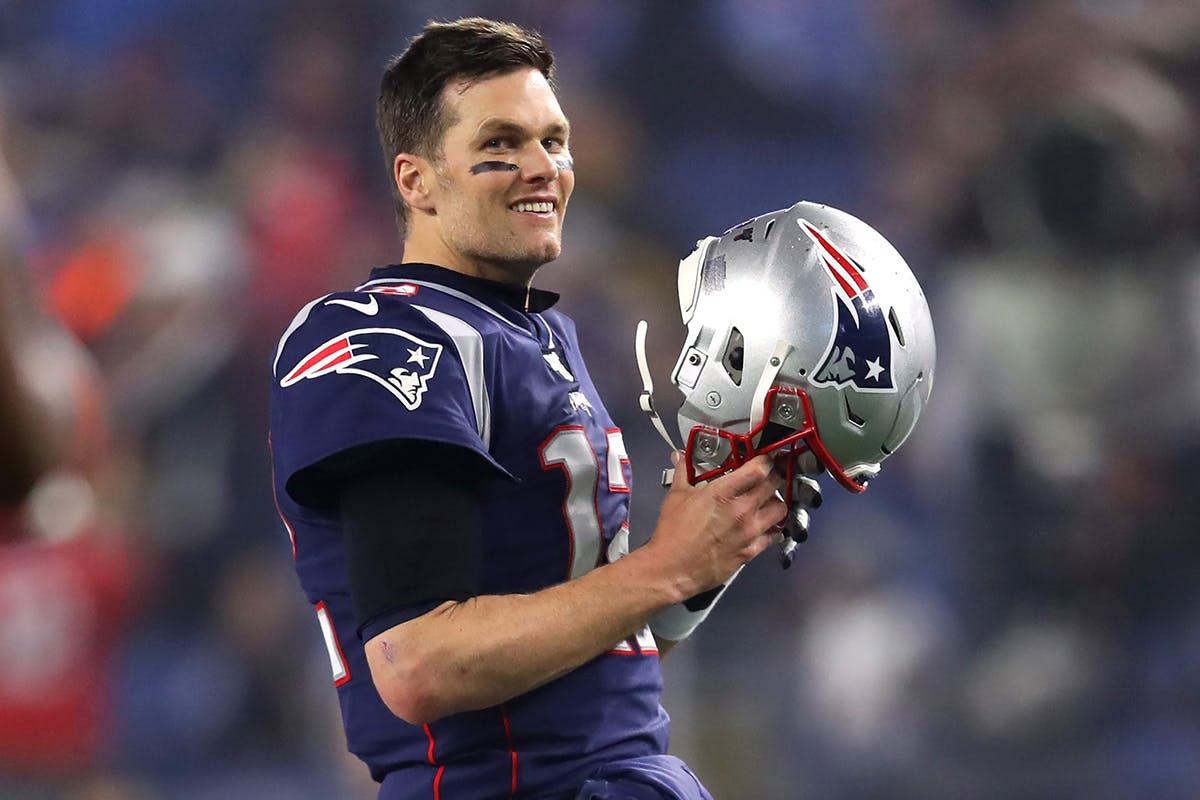 Now that The Last Dance has aired in full, ESPN is looking ahead to new documentary projects. This week the network announced an upcoming docu-series on none other than Tom Brady.
According to ESPN, The Man in the Arena: Tom Brady will consist of nine episodes, matching his nine Super Bowl appearances. The series will be produced by ESPN, Brady's production company 199 Productions, and Gotham Chopra of Religion of Sports.
"Through the series, we're defining the key moments and challenges that were seemingly insurmountable, but through hard work and perseverance, became career-defining triumphs, in both victory and defeat," Brady said.
With six Super Bowl rings, Brady has won more NFL titles than any other player. He remains in the league at the age of 42, having recently left the New England Patriots to sign with the Tampa Bay Buccaneers.
The Man in the Arena will provide fans with a rare look at a usually private quarterback as he reflects on each of his Super Bowl appearances. For more on the docu-series, which is scheduled to release next year, visit ESPN.
Also, check out these riveting sports documentaries to watch after you finish The Last Dance.