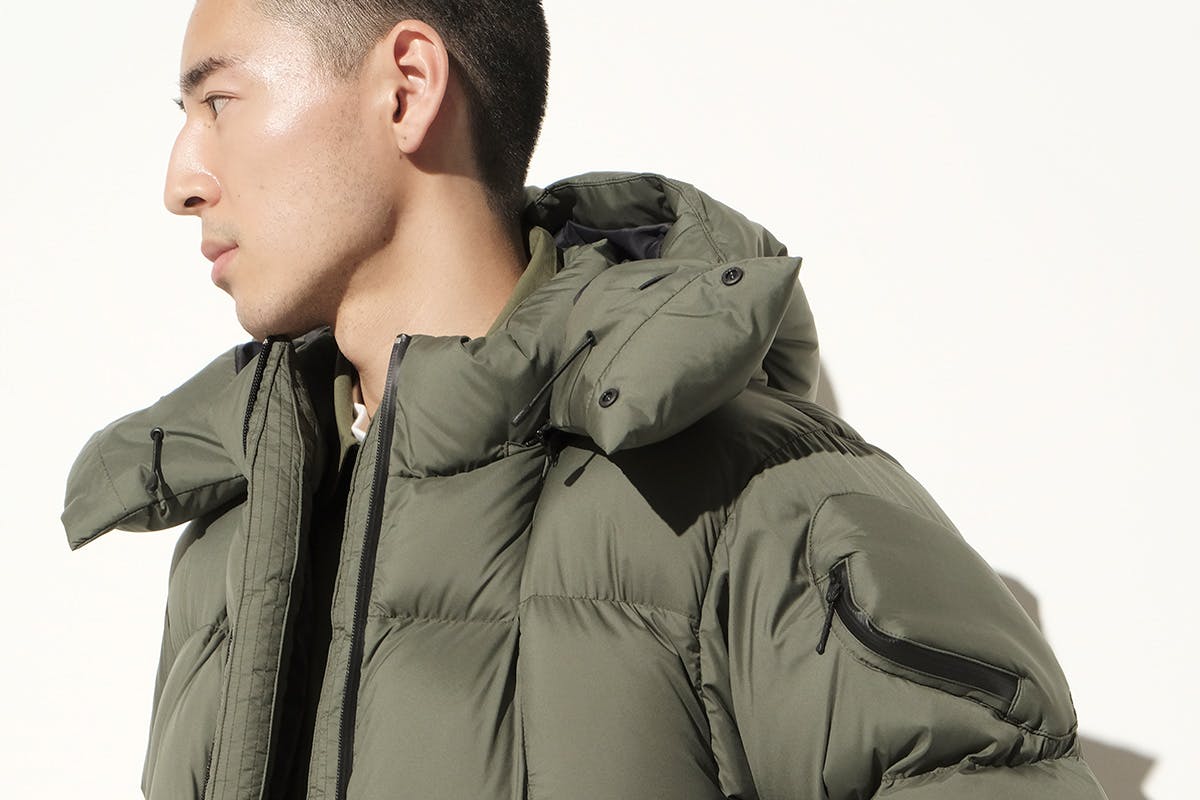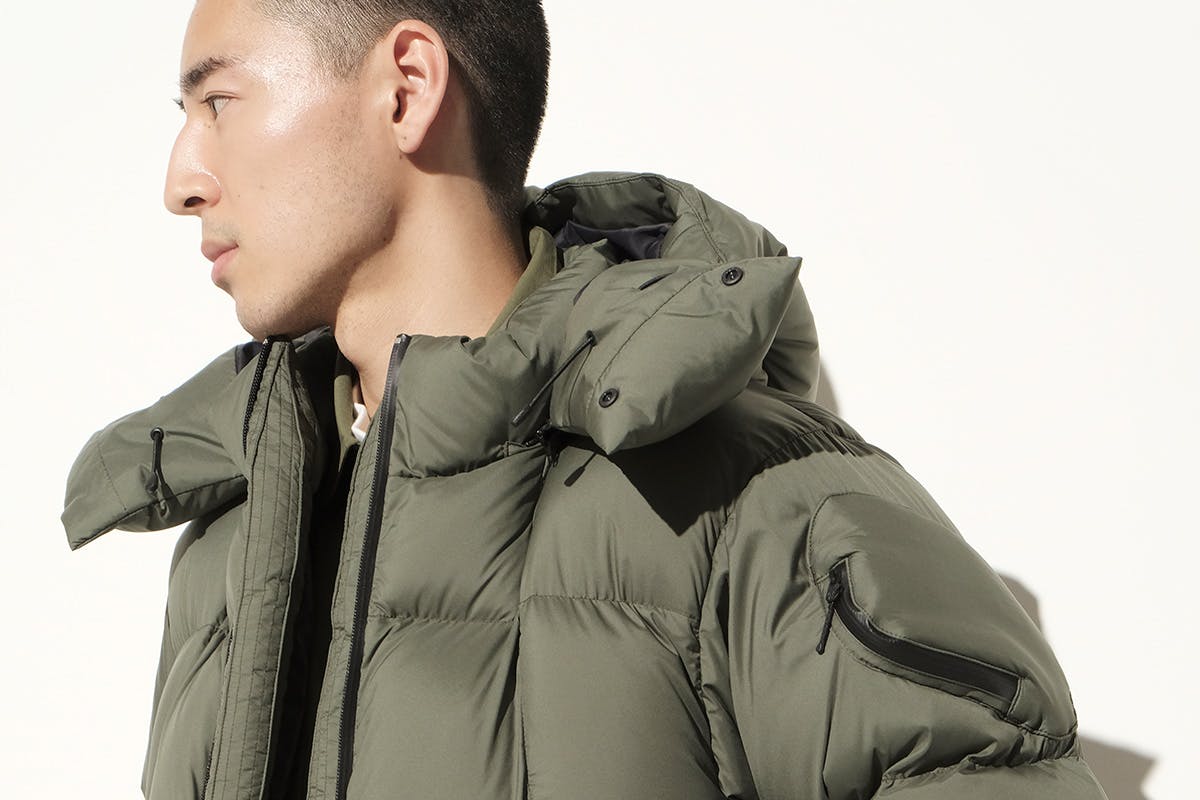 Goldwin is a historic Japanese outerwear brand known for its fastidious attention to detail and emphasis on durability. The company is known for creating The North Face and The North Face Purple Label in Japan.
Goldwin recently opened up a new flagship store in Munich, continuing its expansion outside of Japan. Outerwear from Goldwin is a go-to for those who seek a balance between high-tech fabrics and understated design.
Two pieces from Goldwin — the GORE-TEX hooded down coat and the spur down arka — arrive in beige, cypress green, and black,  and perfectly illustrate the brand's knack for deceptively complex apparel. Both pieces generate warmth without the need for bulky layers as each jacket is packed with ceramic fiber known as Kodenshi Down. The special material reflects the body's infrared heat back onto itself, creating a warm zone between you and the cold air.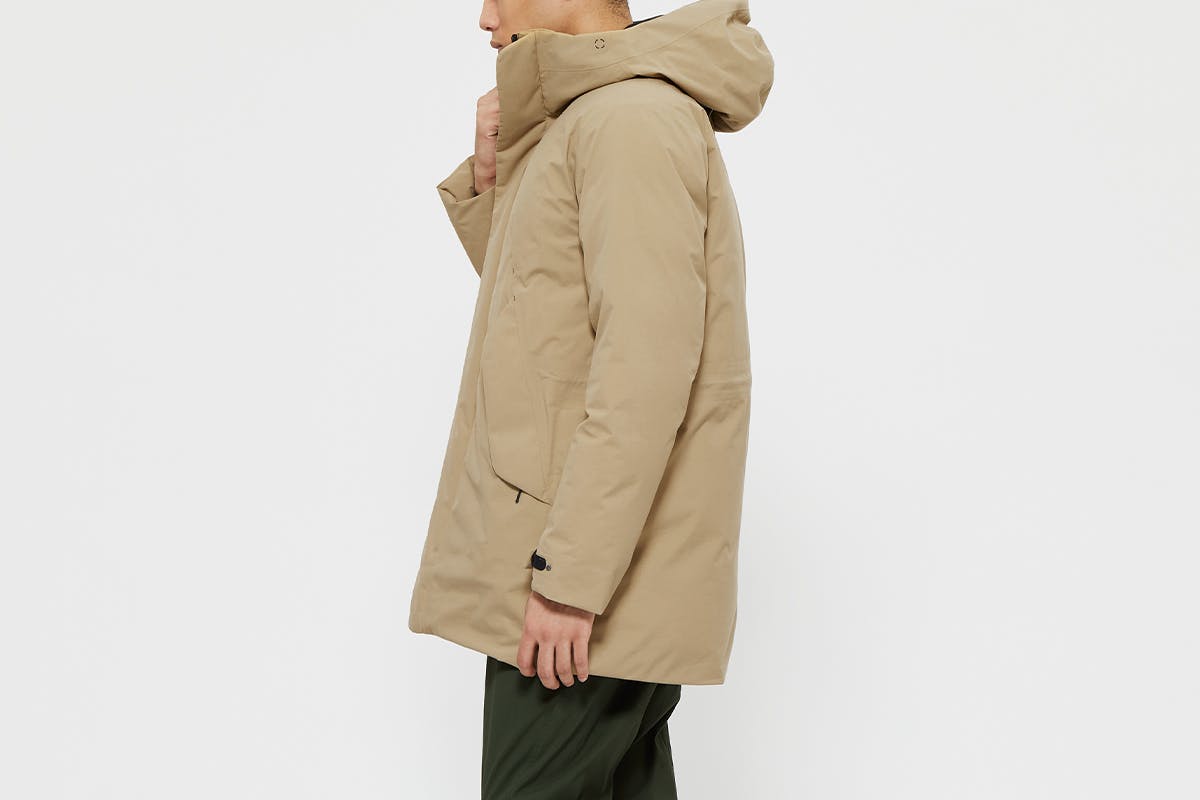 Elsewhere, the jackets offer subtle magnetic fastenings around the pockets AND versatile two-way zippers for front closure. For wetter climates, the Hooded down coat is waterproofed with a dual-layer GORE-TEX outer shell.
You can shop the GORE-TEX Hooded down coat here, and the Spur Down Parka here.