If you've been living under a rock, you've probably missed the news that Gucci is turning 100 this year. Otherwise, how could you have missed the provocative campaign, archival boutique, the surprise gaming collabs, (Roblox, 100 Thieves), the NFT, Gucciaga?!
Time to get out from under that rock and hit the local Gucci store, cuz the luxury house is hitting the road on a global tour as part of its centenary shindig. And if you can't make it, no worries: Gucci is also popping up online with a fully rendered 3D space that'll live on Gucci's website and app.
The "Gucci 100" pop-ups are all about music. Remember, the Gucciaga "hacking lab" runway show was soundtracked by Lil Pump, Rick Ross, and Bhad Bhabie, songs selected mostly for their Gucci-related titles and lyrics.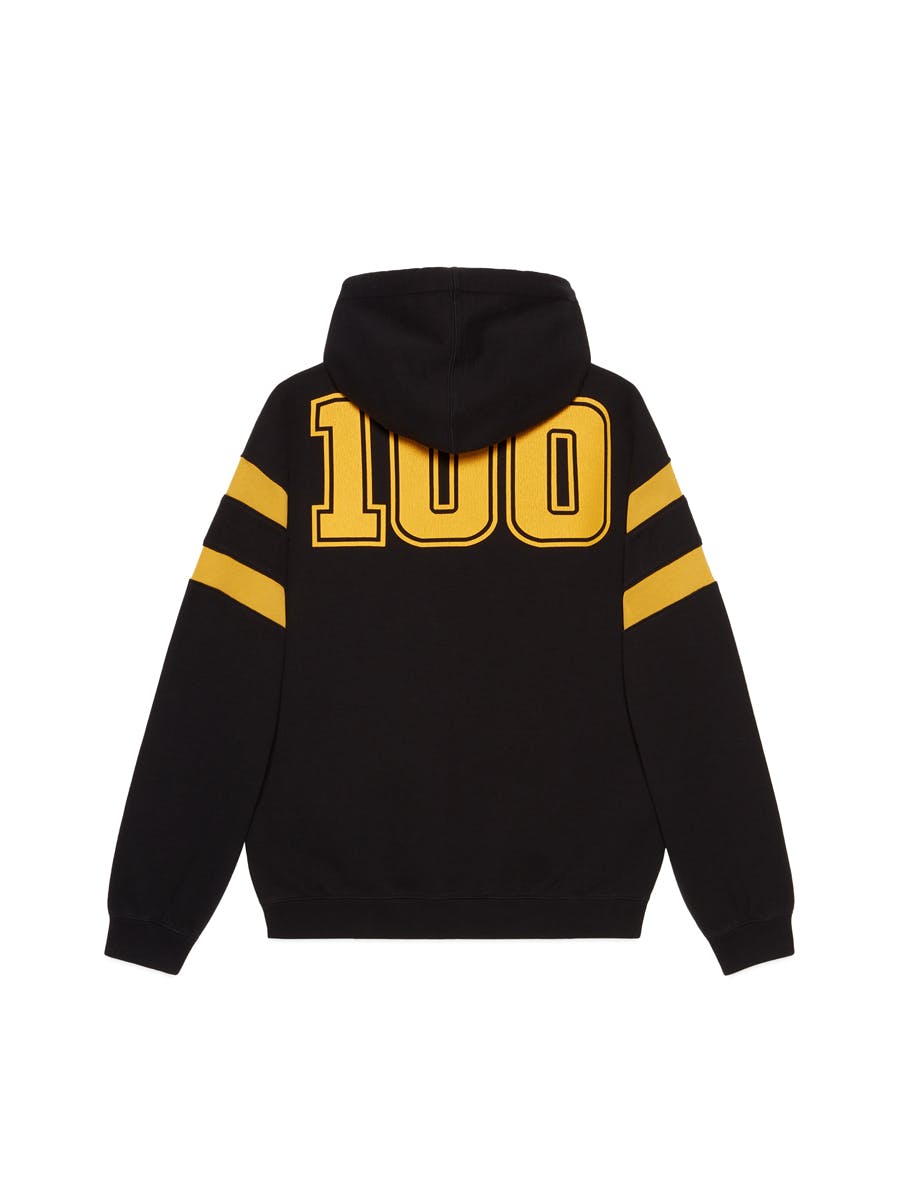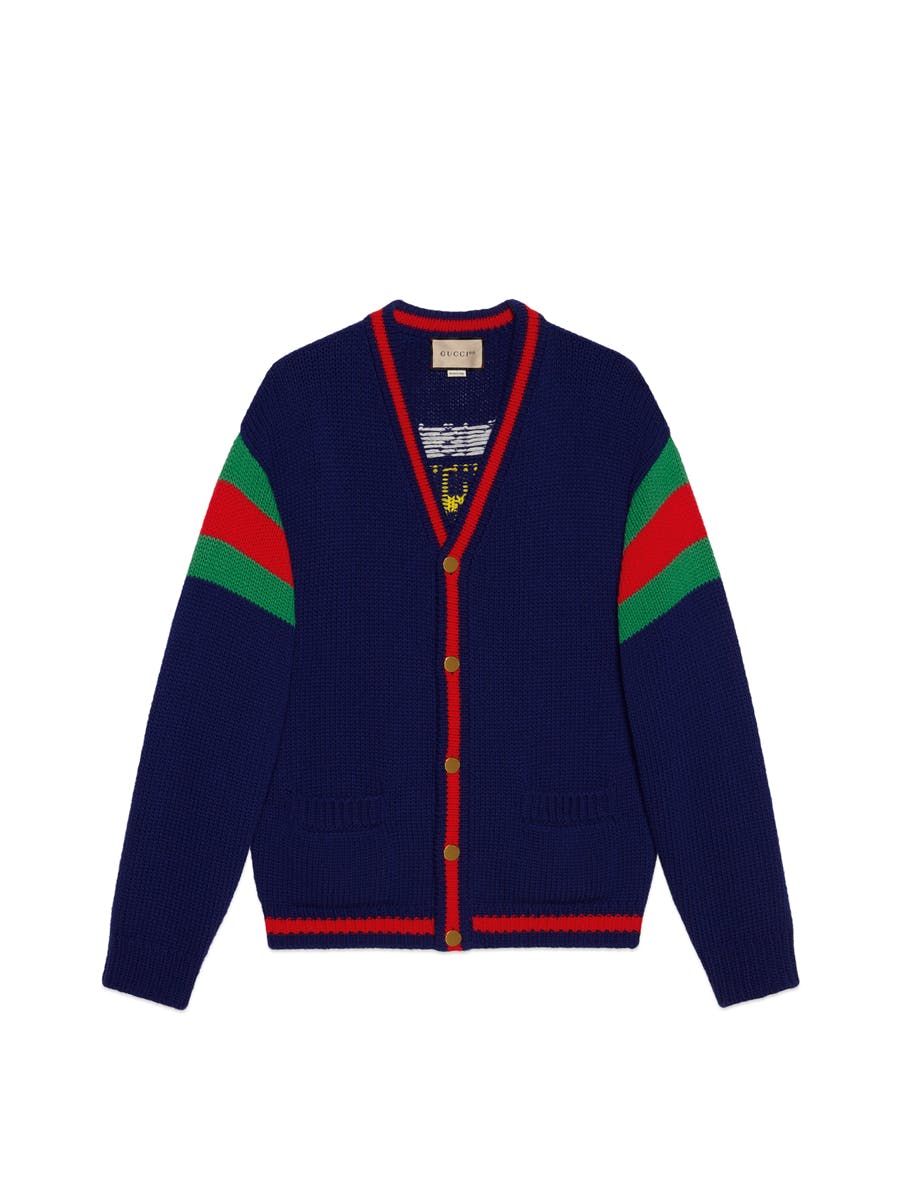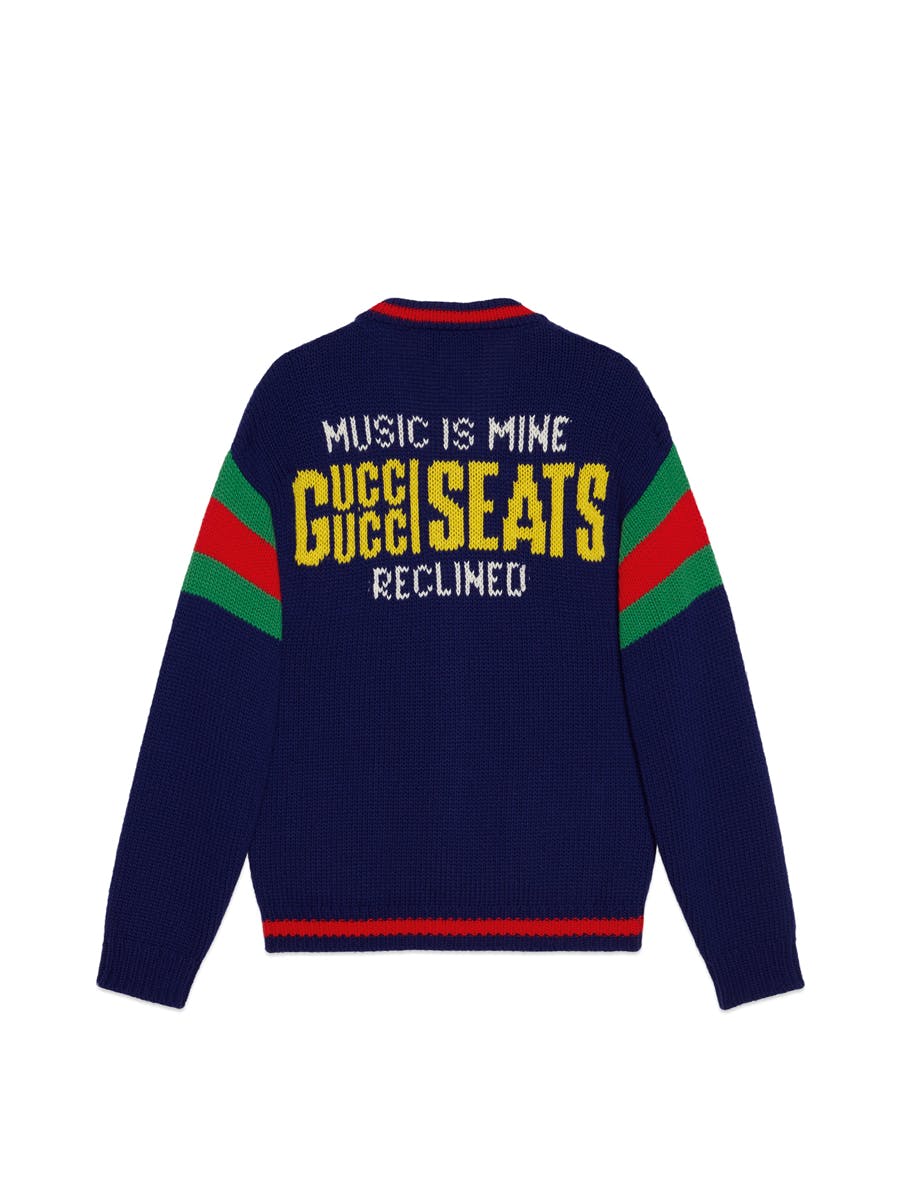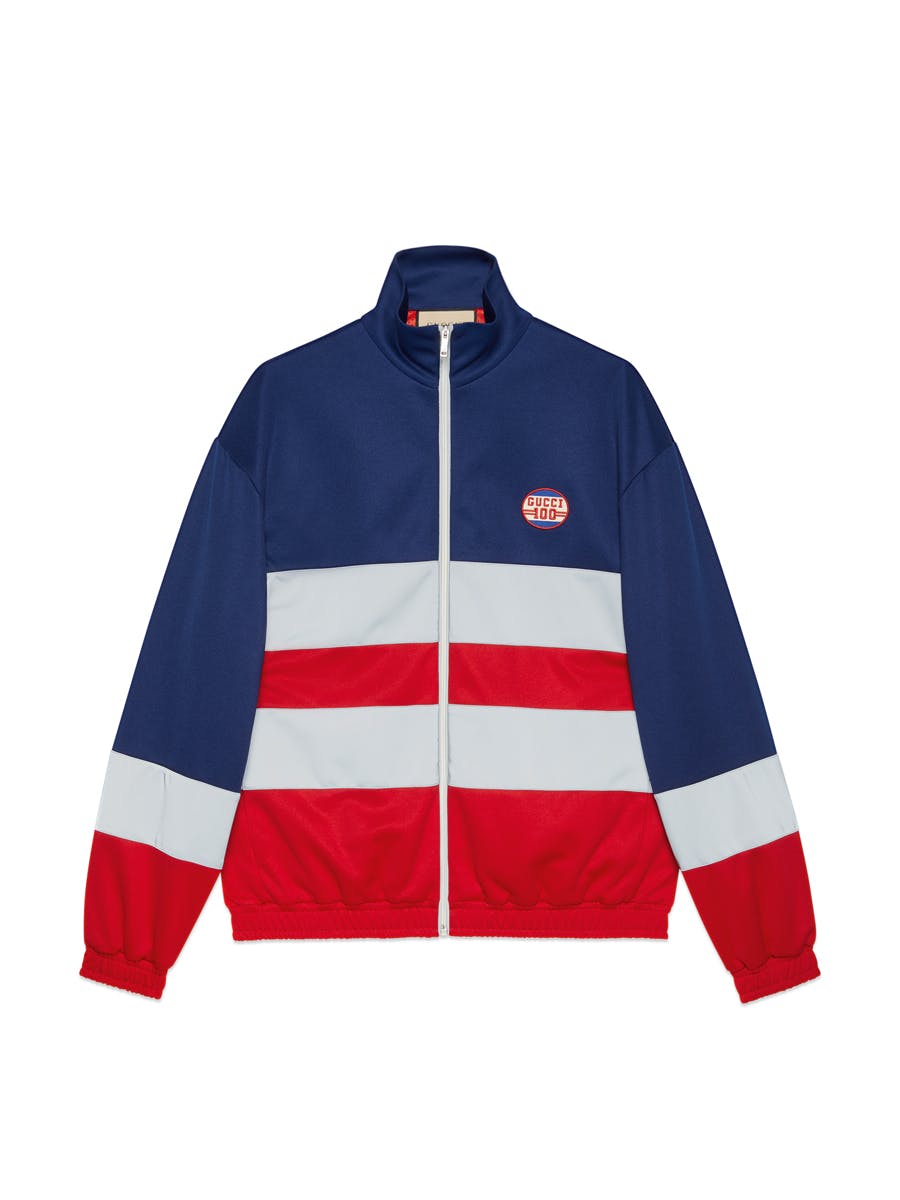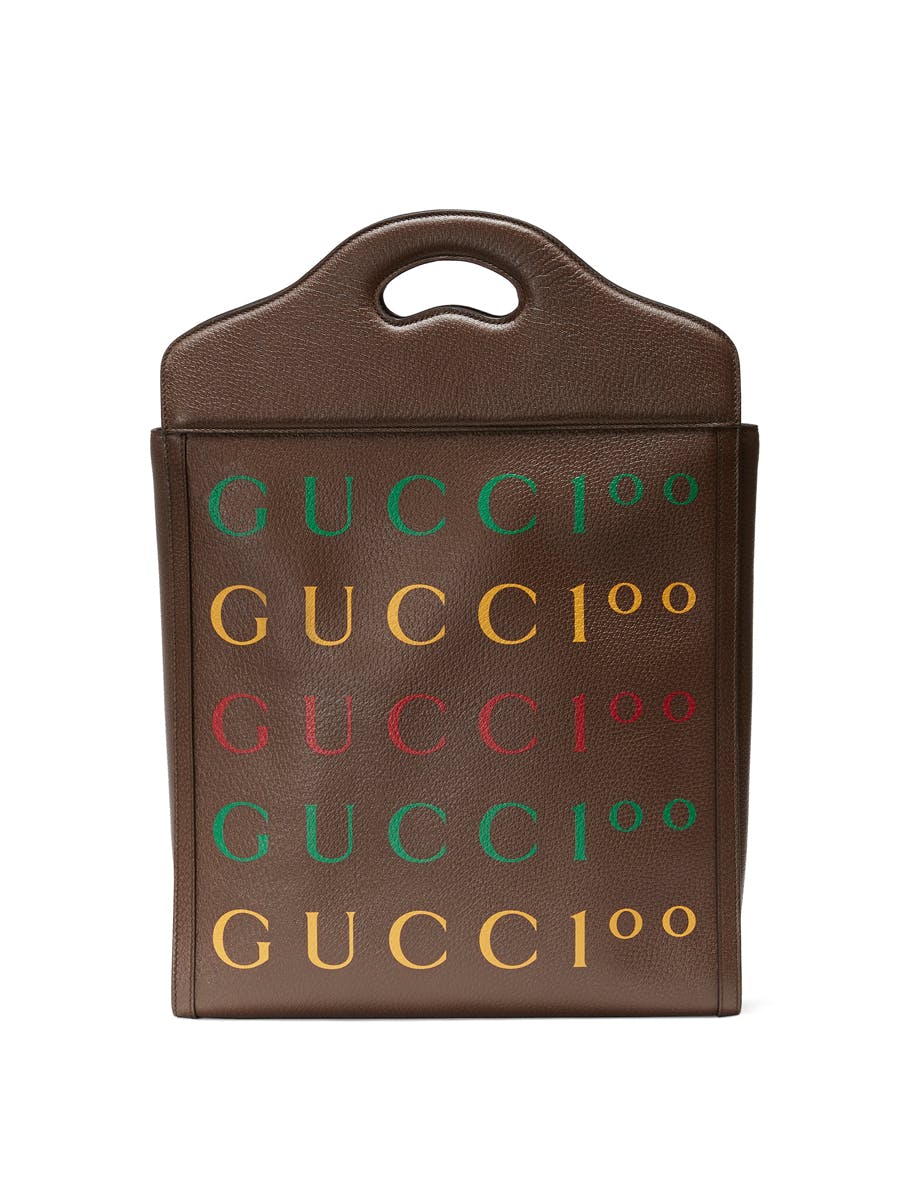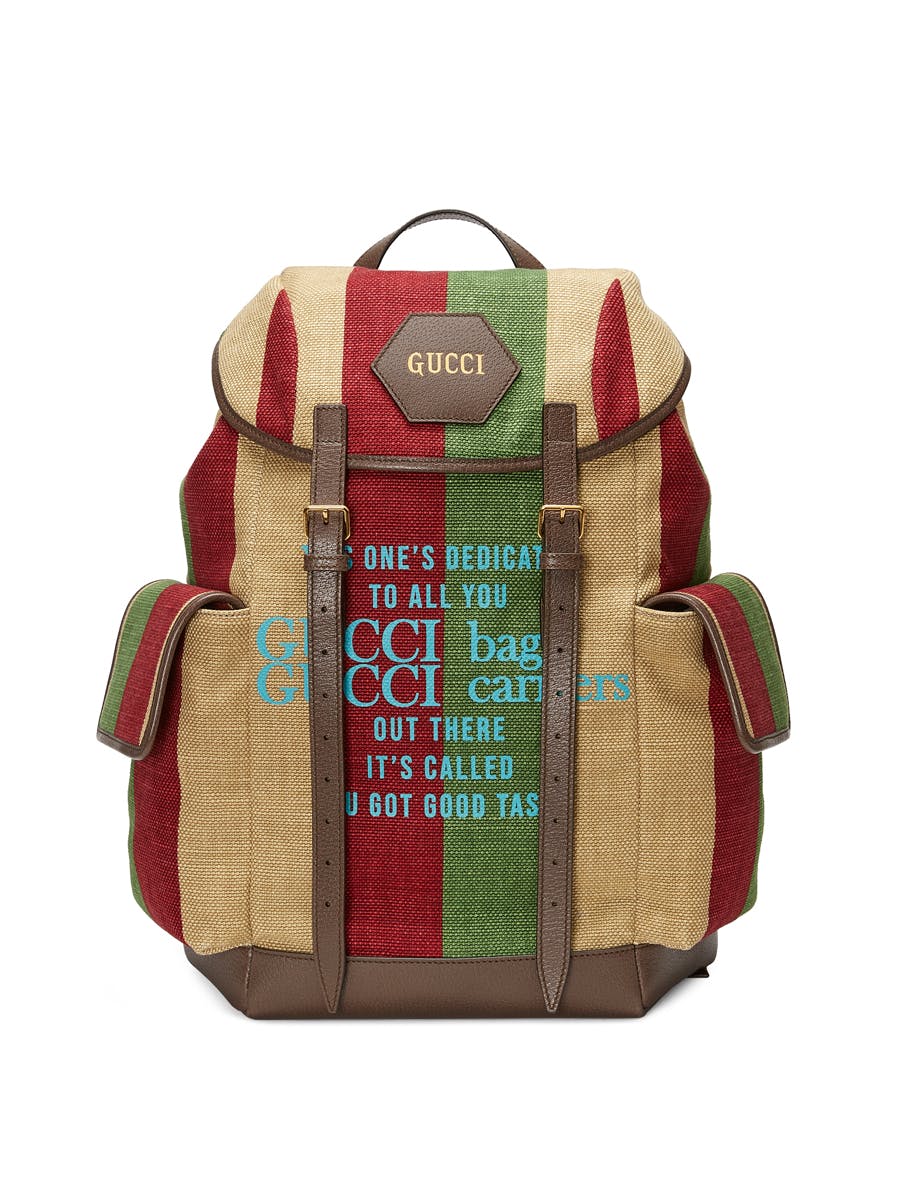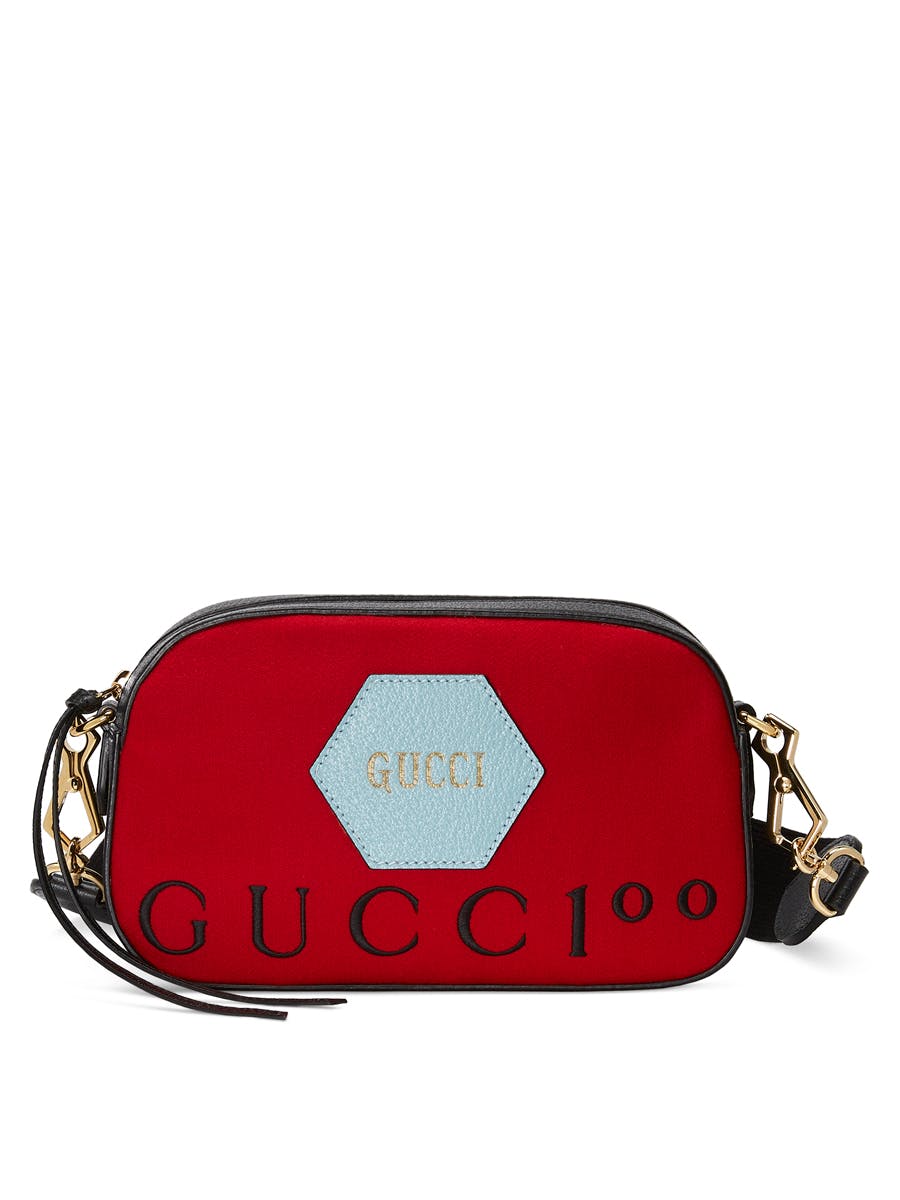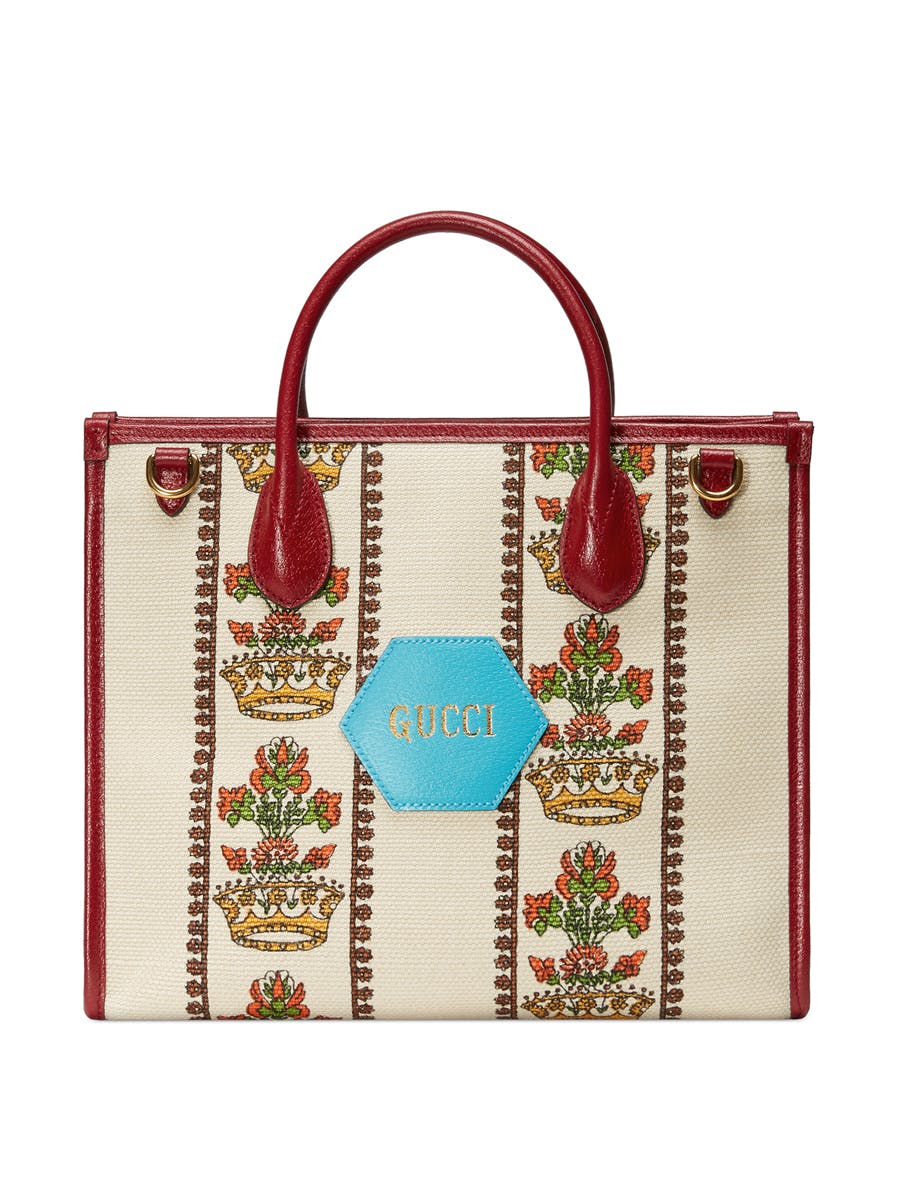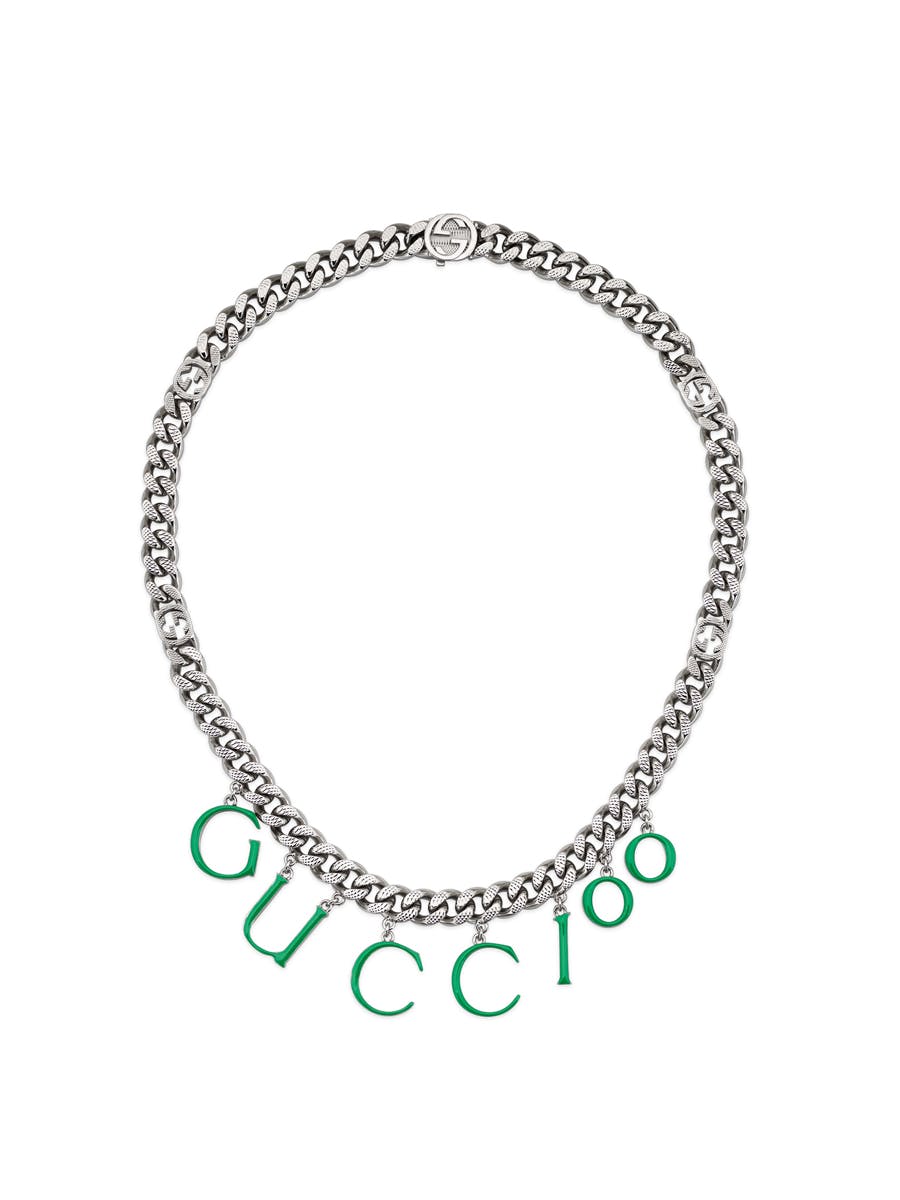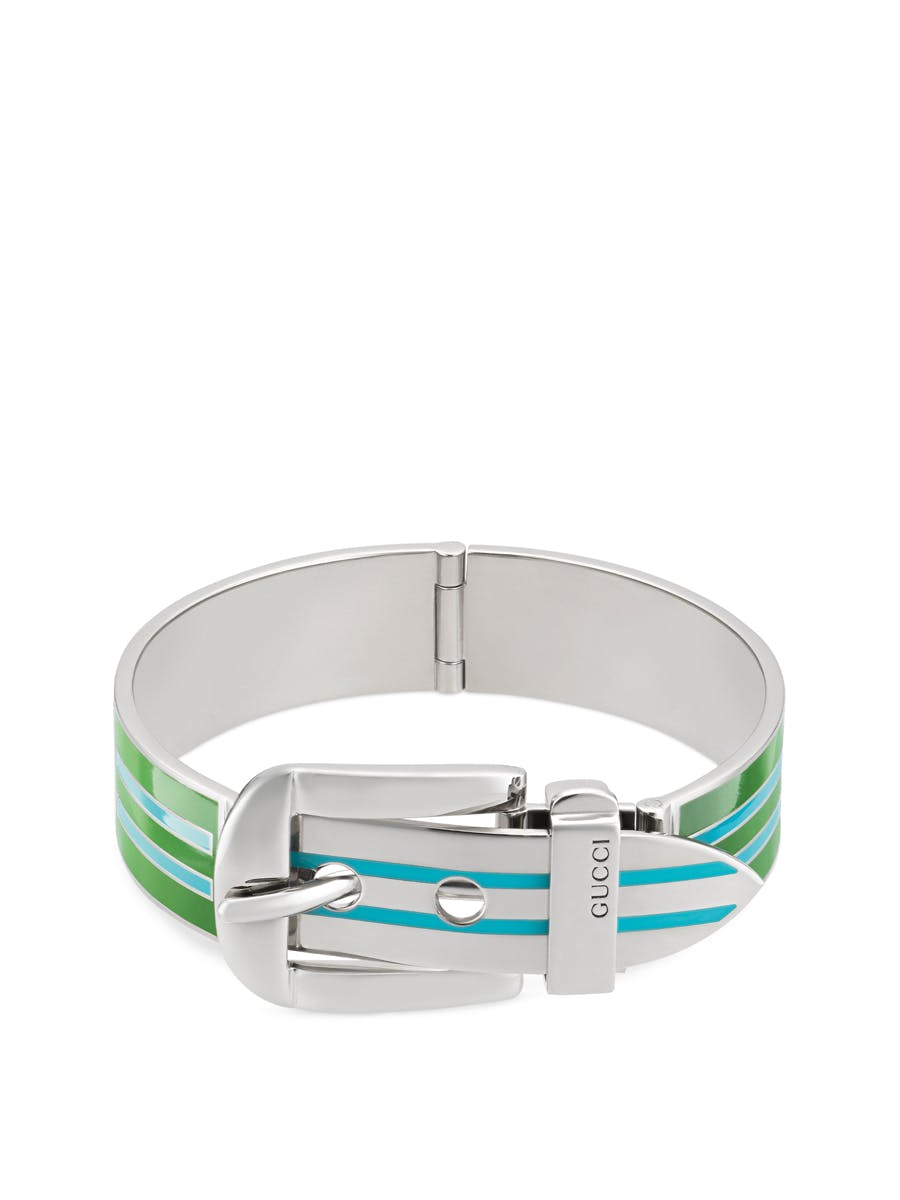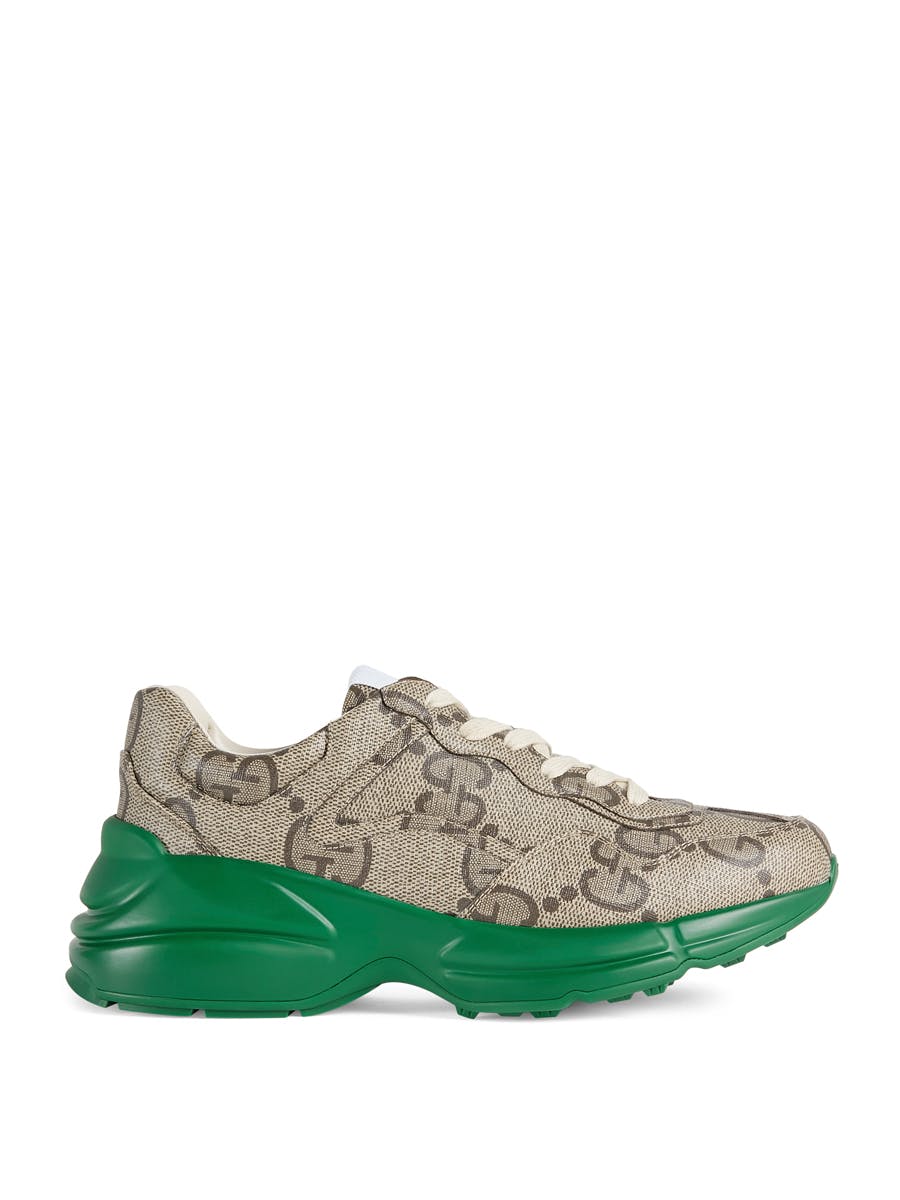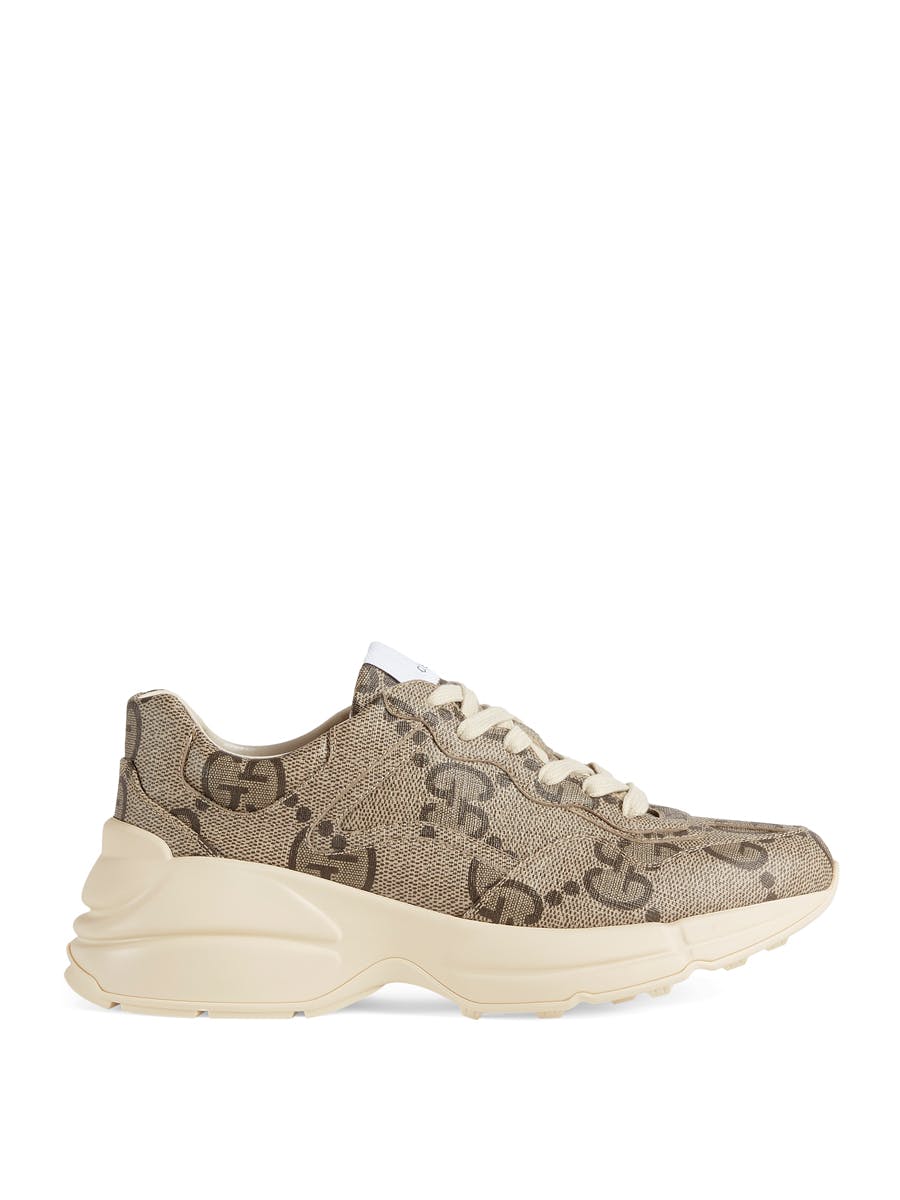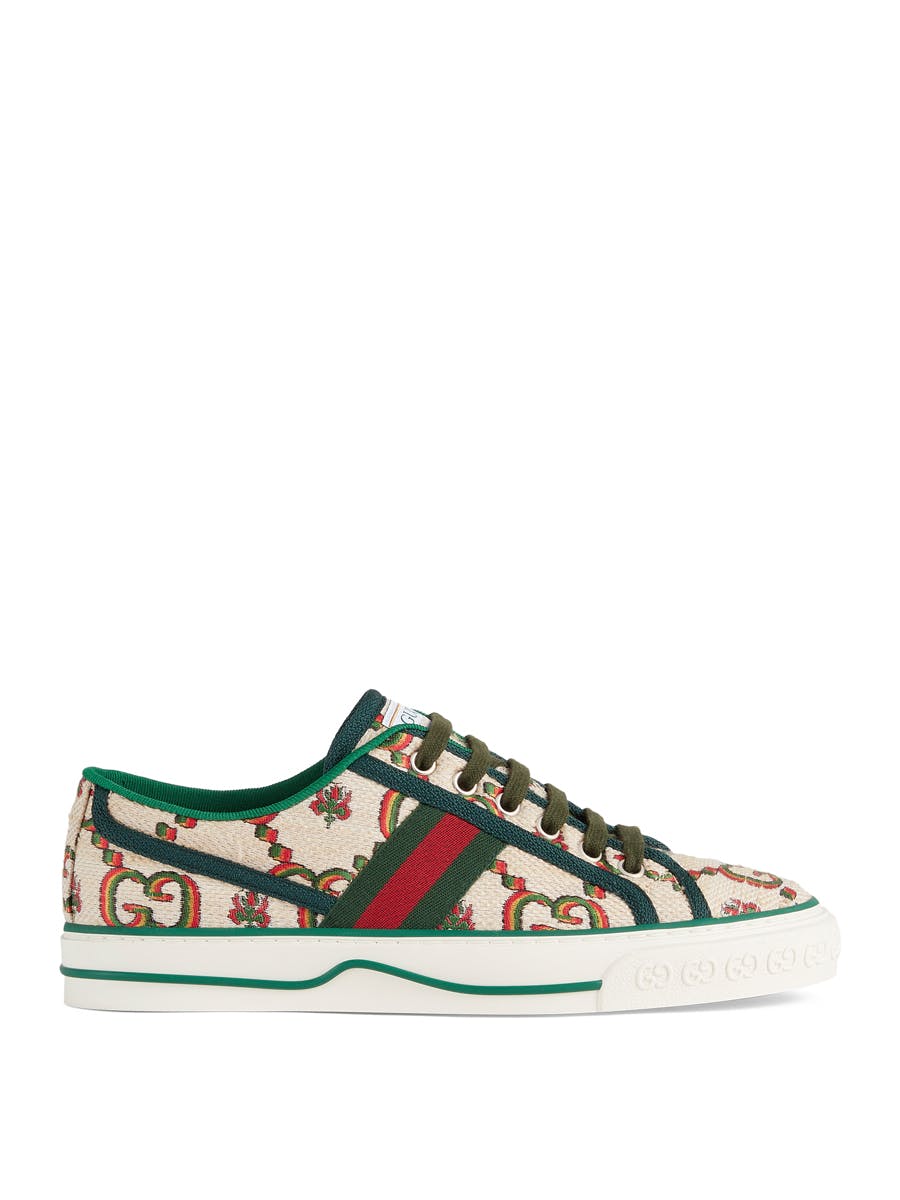 Creative director Alessandro Michele knows how important music is to the Gucci story. The house's pop culture dominance is the envy of its peers — among them, who else can claim that their name is synonymous with "good?"
"It isn't a revisionist attempt to rummage through the past: if anything, mine is a 'reverse' revisionism of the House's history, stitched back together by a piercing note, a melody, a refrain," Michele said. "Also because, if I were to depict Gucci, for me it would be an eternal teenager who hangs out at places where music is heard and played."
Michele is leveraging this organic cultural supremacy into a spate of experiential events hosted inside Gucci stores and spaces deeply respectful of Gucci's historic appeal.
Case in point: the Eric B. and Rakim lyrics that grace much of the Gucci 100 collection.
A brief couplet from the duo's "The R" — "Music is mine/Gucci seats reclined" — is stitched, patched, and woven into sweaters, shirts, coats, bags, and hats. That's only part of the equation though: because this is Gucci, the collection is packed with riotous floral prints, green and red stripes, monograms, and plenty of branding.
It's as cacophonous as the venues that'll be playing Gucci tunes when visitors arrive at the pop-ups. Whether they visit physically or digitally, shoppers will be greeted by flashing LED or reflective floors and a spinning prize wheel that rewards players with a different Guccified song.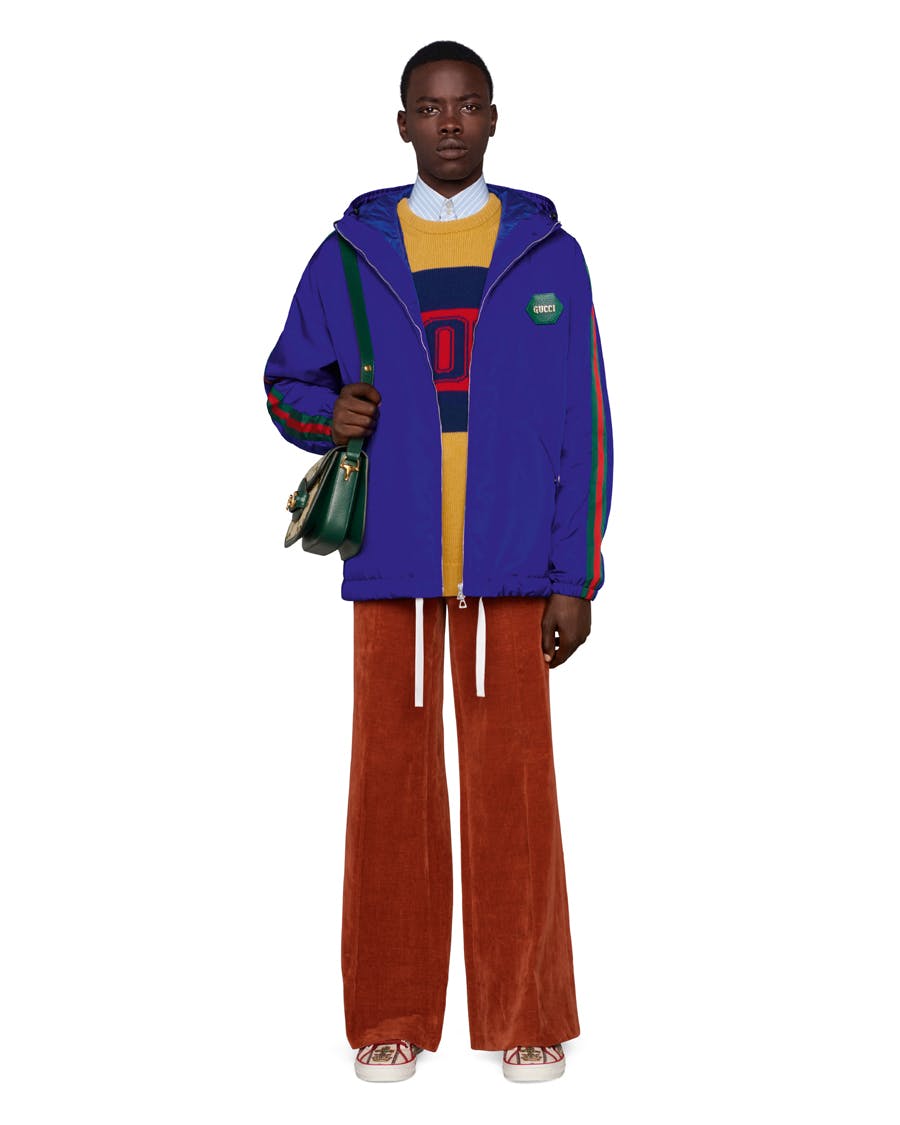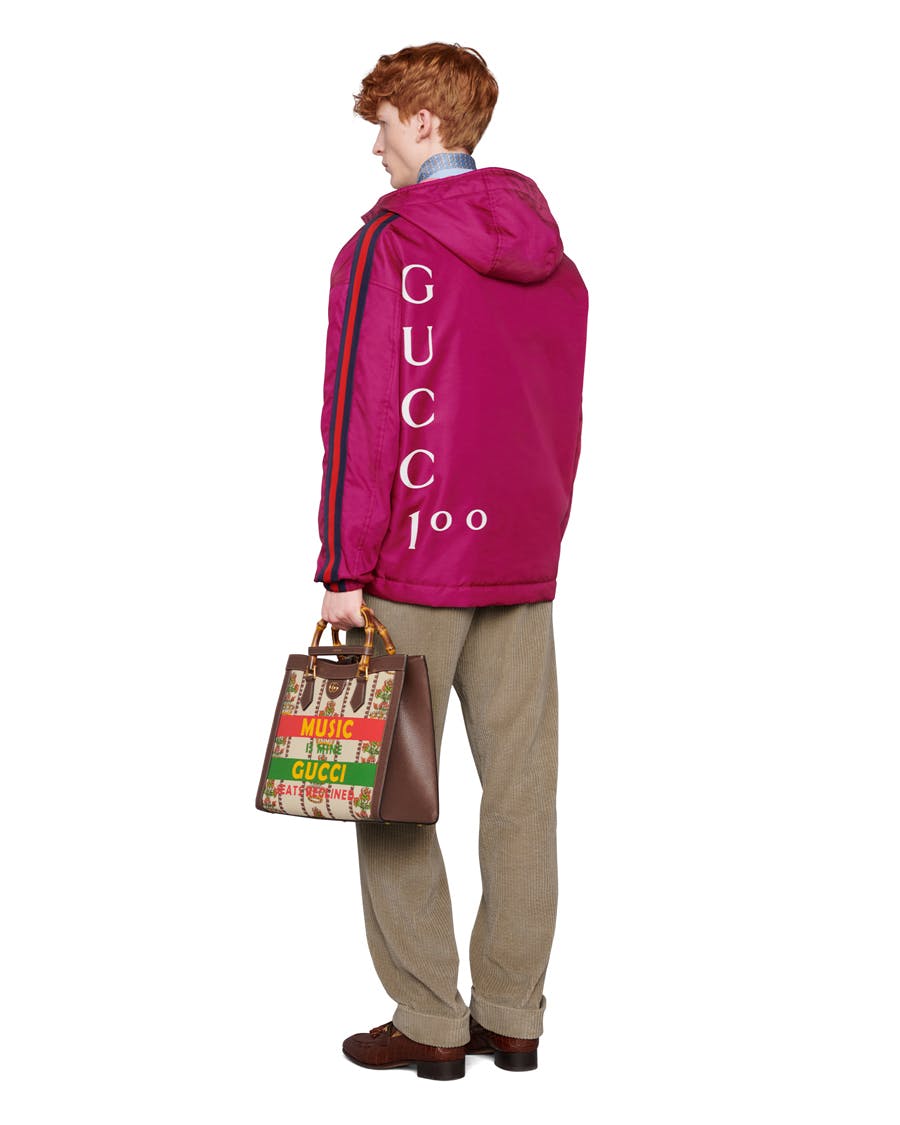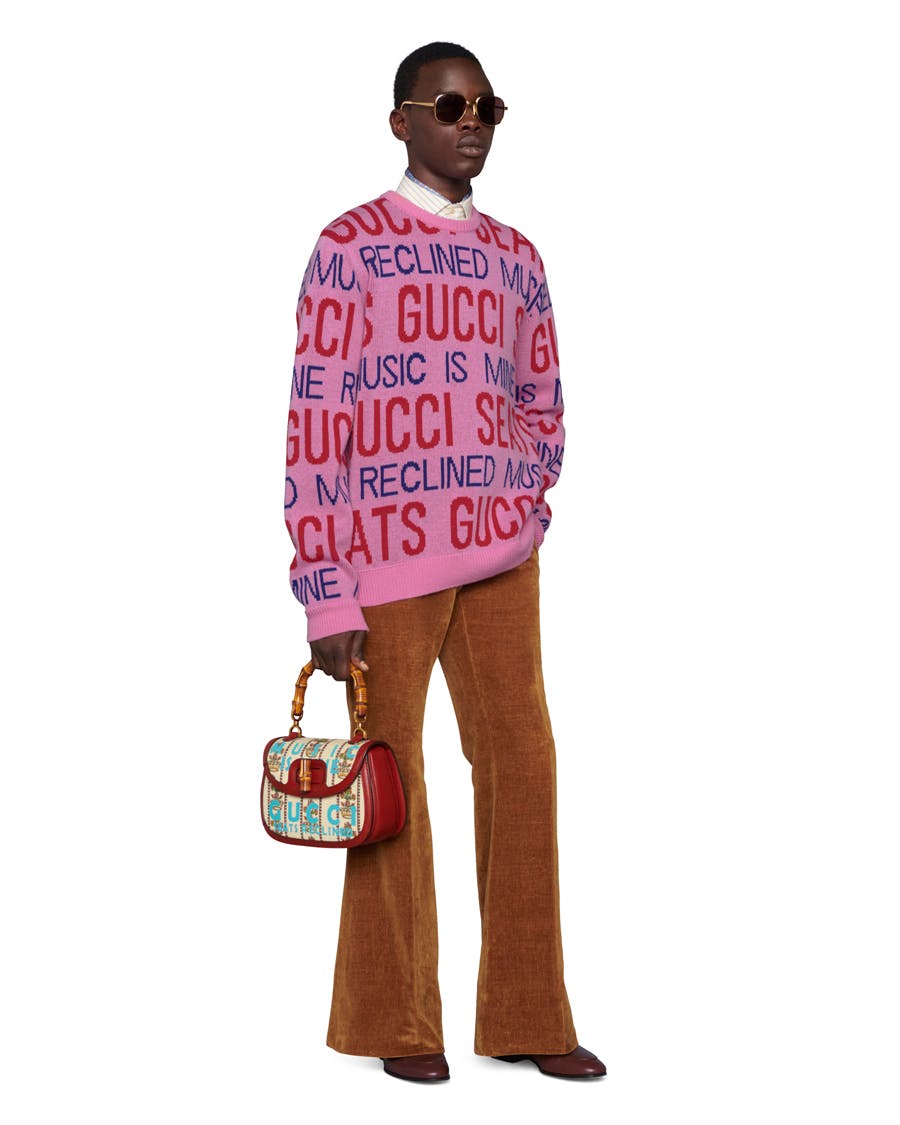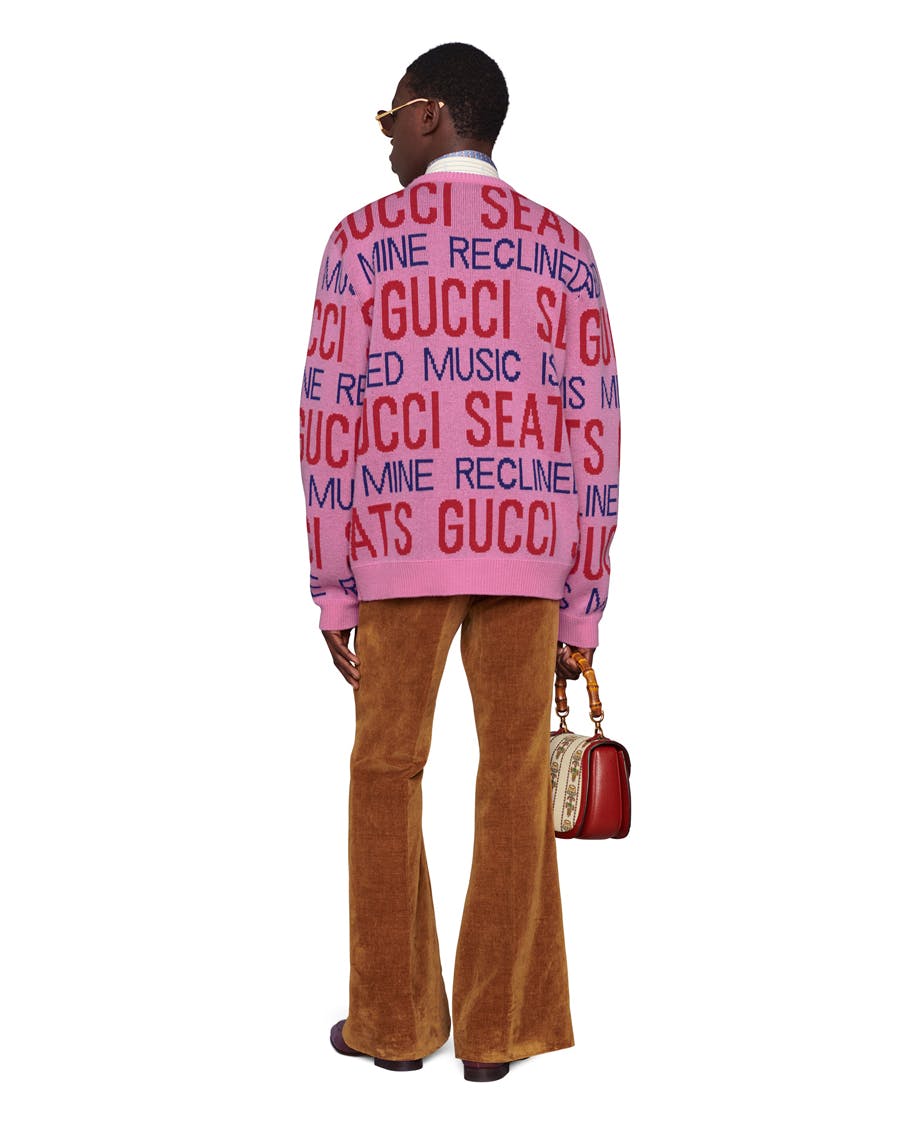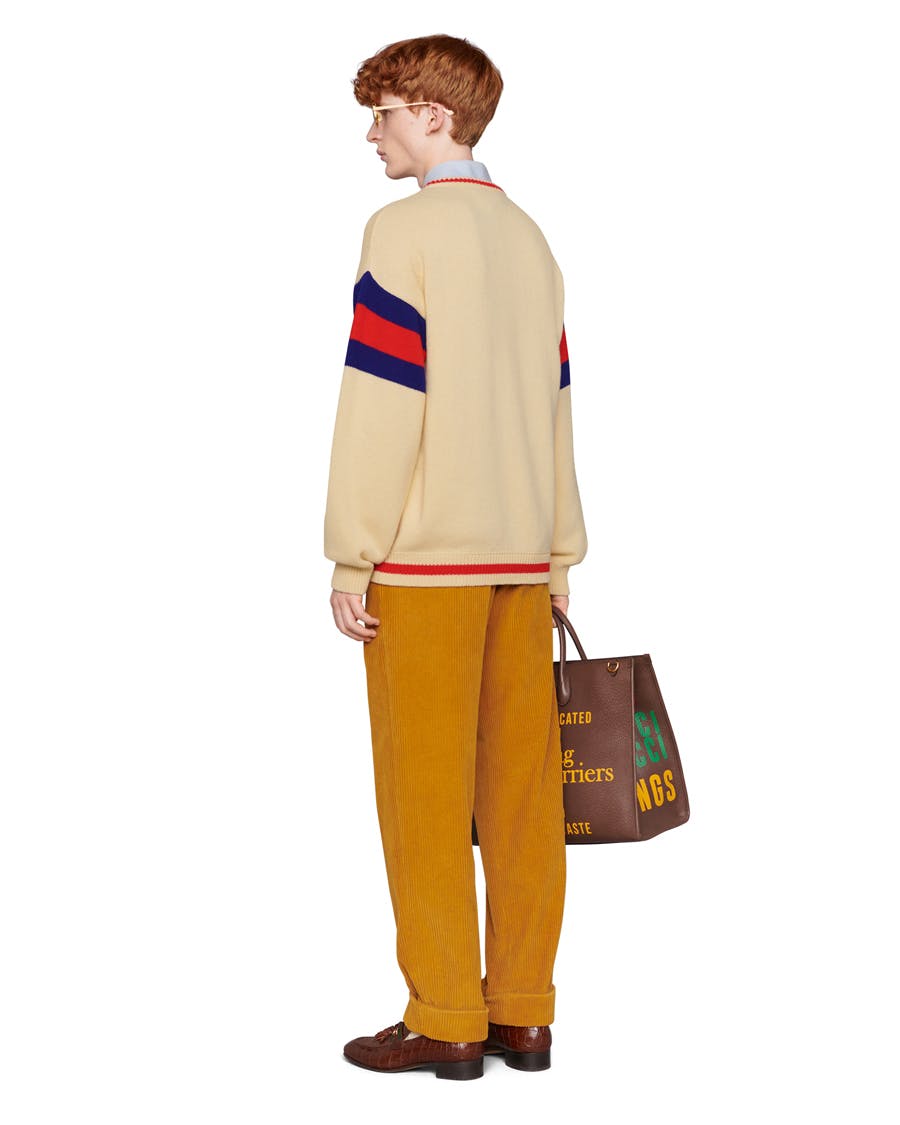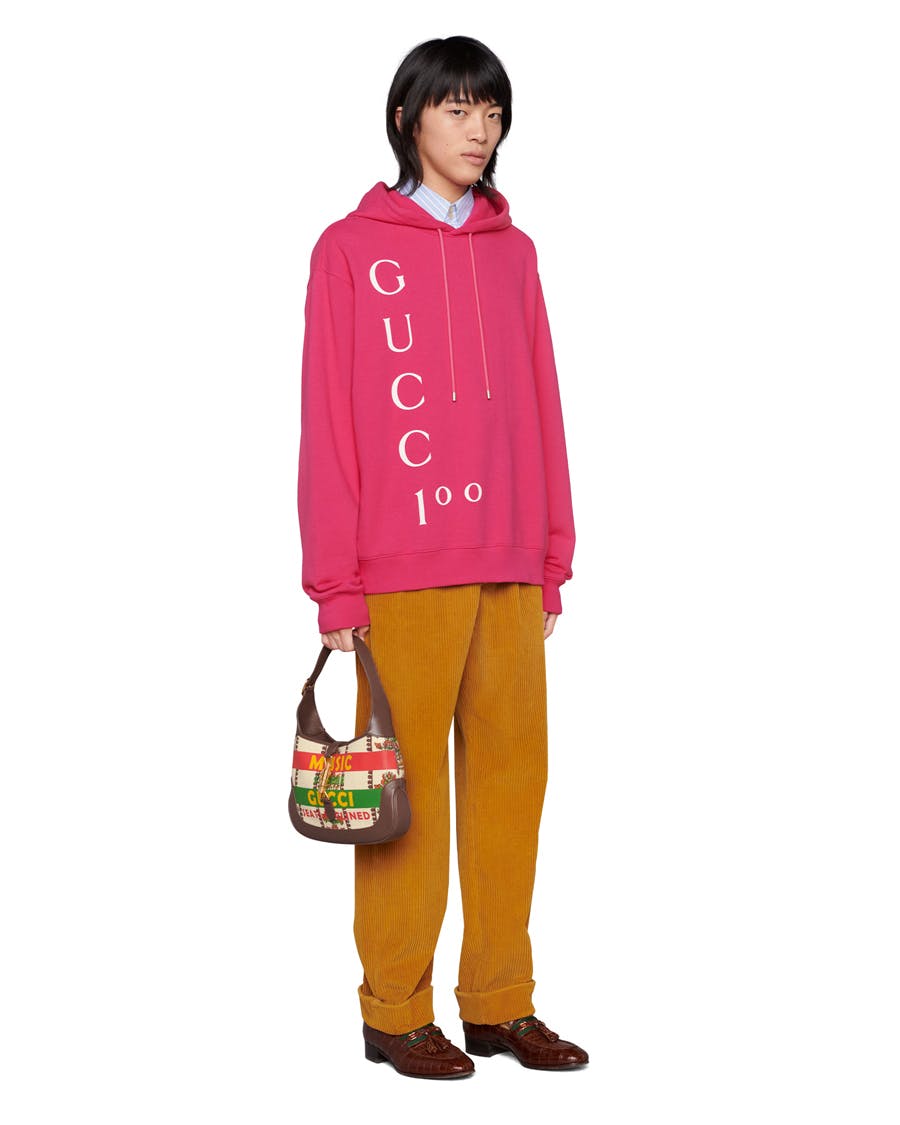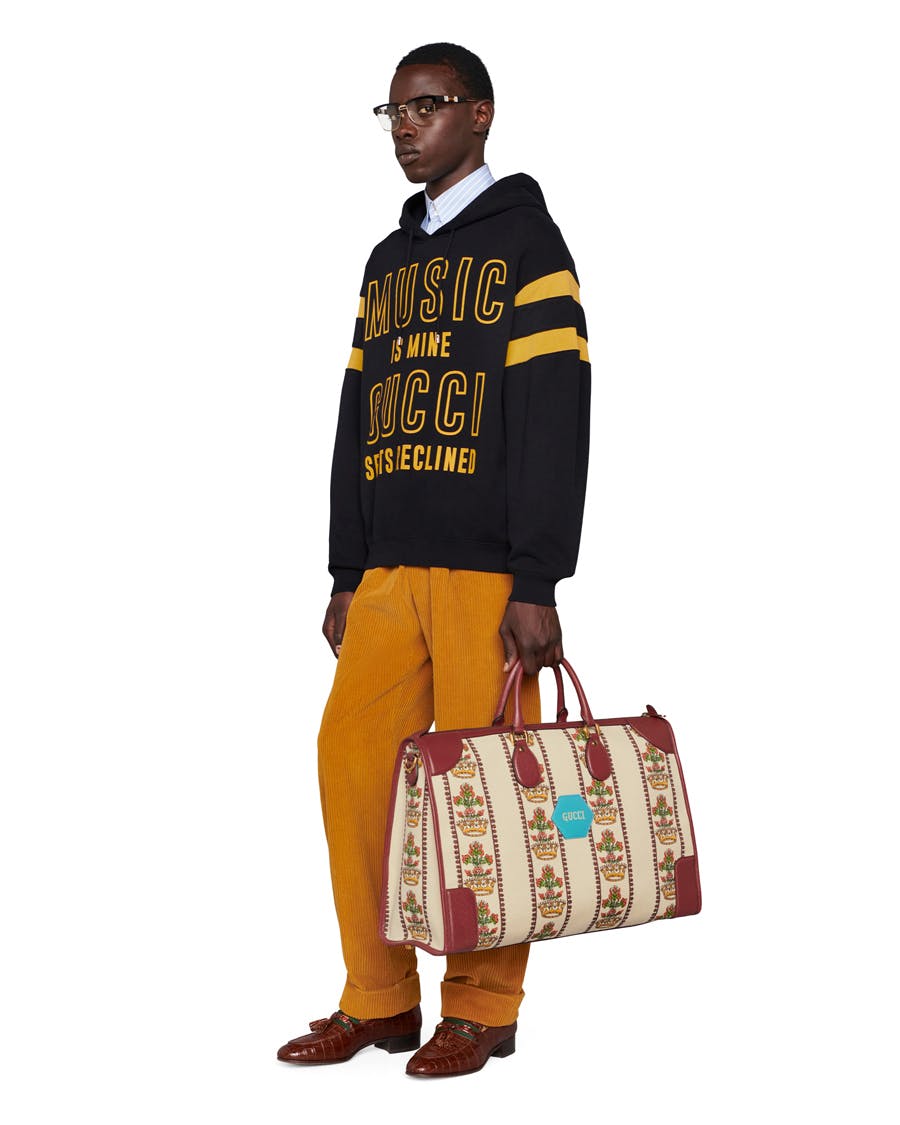 "Gucci 100" pop-ups will be arriving at New York's Meatpacking neighborhood, Miami's Design District, California's South Coast Plaza, and Holt Renfrew Vancouver, alongside events inside Gucci stores within Houston, Beverly Hills, Chicago, Atlanta, San Francisco, and Toronto by early October.
On top of all that, Gucci has Guccified Saks' 5th Avenue window display — too much of a good thing? Impossible.