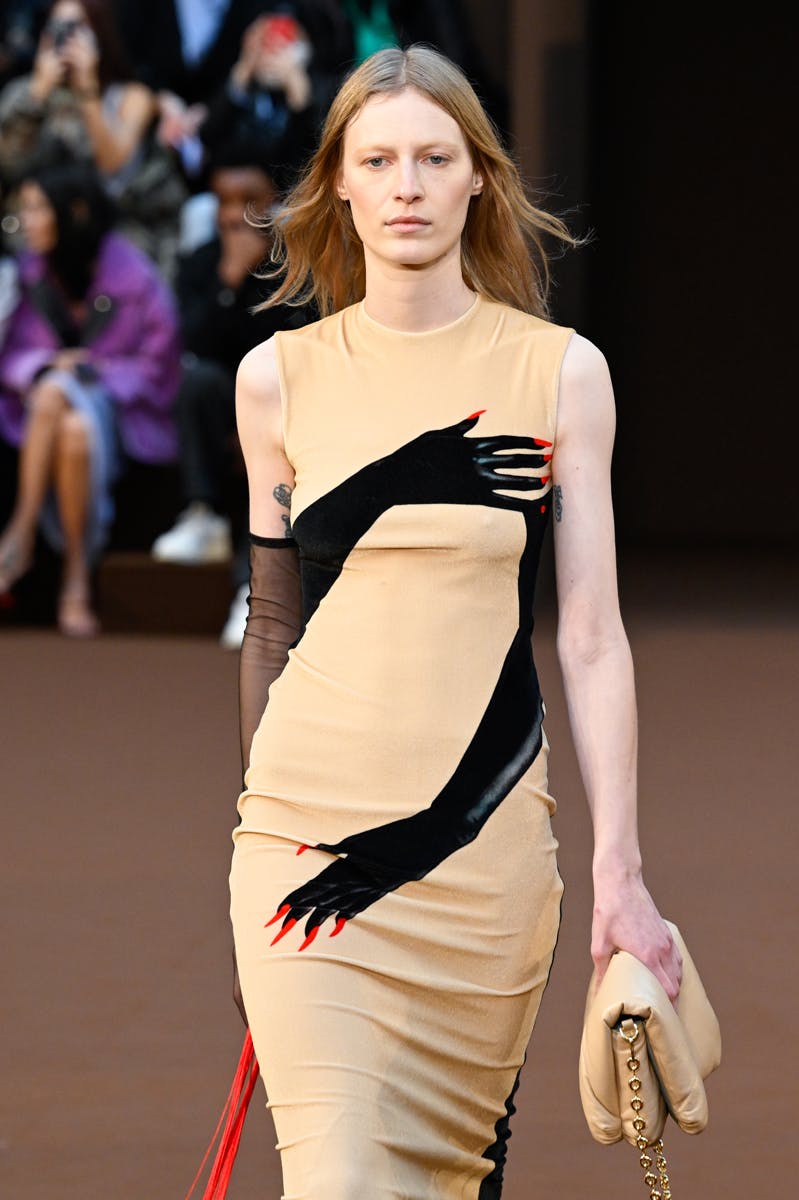 The fashion industry can't seem to keep its hands off anything (literally), and its latest obsession proves it. You may want to get ready for the next trend as brands embrace the glory of the finger-toting part of our bodies: our hands.
Hands? Yes, your hands. From bags that look ready to outdo the Oscars' slap to literal chokehold dresses, brands are hands-on for the next fashion movement.
Three's always the charm for spotting trends. Scrolling through social media and recapping February's fashion month, I stumbled across four instances featuring some major hand action by way of unique pieces, ranging from terrifying to downright head-scratching.
After debuting the first part of its final collection with Reebok, Pyer Moss gets touchy-feely with a red five-finger handbag, set to drop on April 21 as a part of its first handbag collection.
I don't think the trend can get more straightforward than their handbag.
Get a Grip With Julia Fox's Chokehold Dress
After The Slap at the 2022 Oscars, Julia Fox brings more chaos to the after-party red carpet with her Han Kjøbenhavn x Naomi Gilon black leather hand dress and blood-shot eyes.
The dress' hand detail is obviously the doing of collaborator Naomi Gilon, who designs creepy-good goblin hand-gripping bags per her Instagram feed.
Loewe's Got You Covered
Feeling a little exposed? Don't worry. Loewe's hands will cover your privates with its Fall/Winter 2022 trompe l'oeil dress.
Much like anything designed by Craig Green, I'm not quite sure what I'm looking at, but it looks like hands accessories.
During its FW22 presentation — which included a not-your-average adidas collab — puffer hand-like accessories made their way down the runway, with some supposedly chucking up the deuces. In contrast, others carried six fingers (sounds about right for Craig Green).
With the newest hand style craze and the body trompe l'oeil fascination, it's safe to say that fashion loves some bawdy. It makes you wonder what's next: Will NIGO kick start the eye trend with the return to the KENZO eye? Hmm.