Picking the right gear to help you beat the heat can be tricky. The summer sun can be unforgiving — quite literally limiting options in our rotation. Thankfully the Highsnobiety Summer Style Guide is here to help you keep cool during the warmest months of the year. From the latest trends to season staples, you'll find lightweight pieces that still result in heavyweight looks.
Cargo pants have been in our daily rotations for so long that it's hard to imagine a time when they were out of style. Considered a 90s essential, not long ago we were telling our embarrassing dad to throw away his cargos and now we're copping the same pairs in vintage stores. I guess Pops always knows best.
With workwear and gorp seemingly having an infinite relevance in fashion, there's a newfound appreciation for practicality which means that cargo pants are set to remain in our rotations for the foreseeable future. And there are few pants more functional than a pair of cargo's — why else would every hiking dad in the world wear them?
Labels such as Supreme, Corteiz, and Patta have known this for some time and have been supplying the uniform for "cargo crusaders" as they are called in the UK (check out drew2drippy to get the lowdown).
However, the days when streetwear existed in a vacuum are long gone and high fashion labels are putting their spin on the style too. From the super-ironic runway shows of Balenciaga to the pinnacle of luxury at Hermès, there truly is a pair of cargo pants for everyone.
Comparing some of the strongest fits featuring cargo pants that we have seen in recent times, we've put together a guide on how they can work in your wardrobe. Check it out below.
Scroll down for a breakdown of how to style cargo pants
The masters of baggy
Super baggy cargo trousers were a part of the uniform for 90s ravers and it is one of many Y2K styles that have had a full-blown renaissance.
When it comes to styling wide-leg trousers, "baggy Bieber" is an expert and the example above is a masterclass in how super baggy cargos can work in an outfit. Check out some of our favorite pairs below.
The classic khaki cargo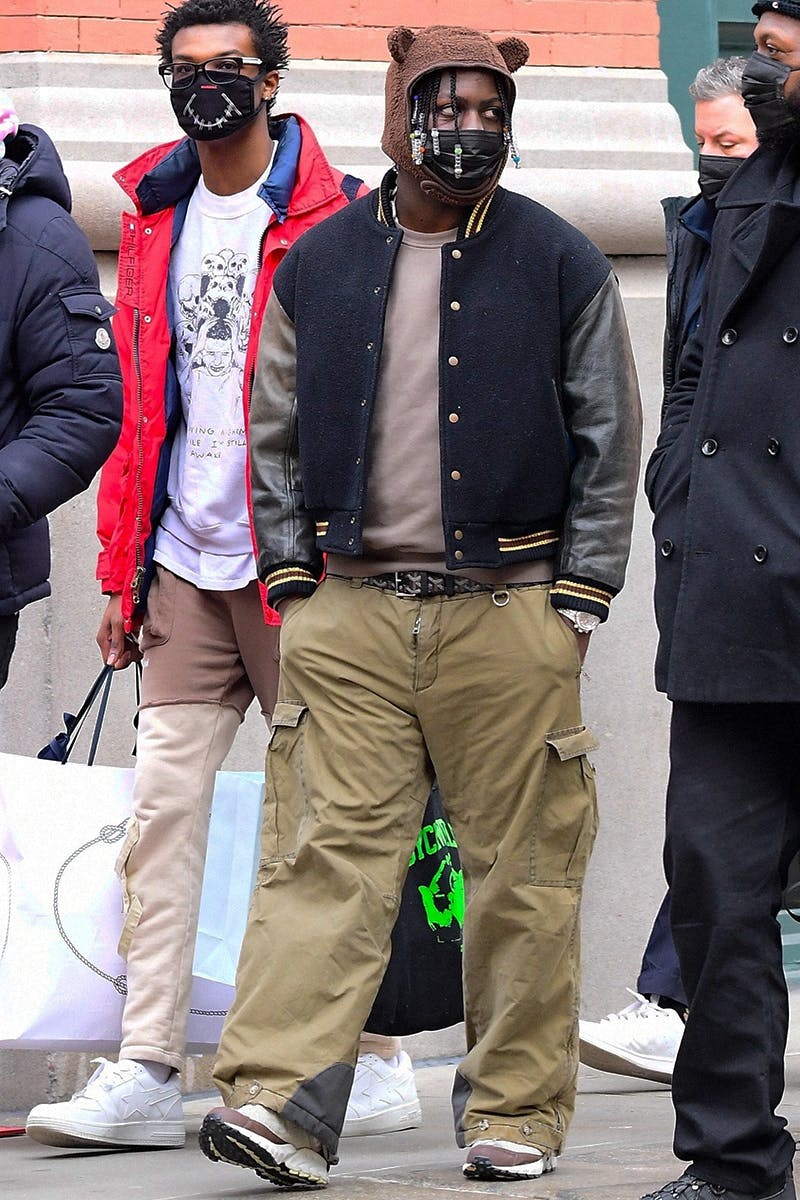 Military uniforms formed the bedrock from which much of modern menswear was conceived and the same is true for khaki cargo pants. The khaki pair that you first imagine when you think of cargos were made in that color for camouflage before we all realized how good it looks.
Check out ways the classic cargo has been re-interpreted by designers such as Patta and a pair from our recent Summer drop below.
The vintage way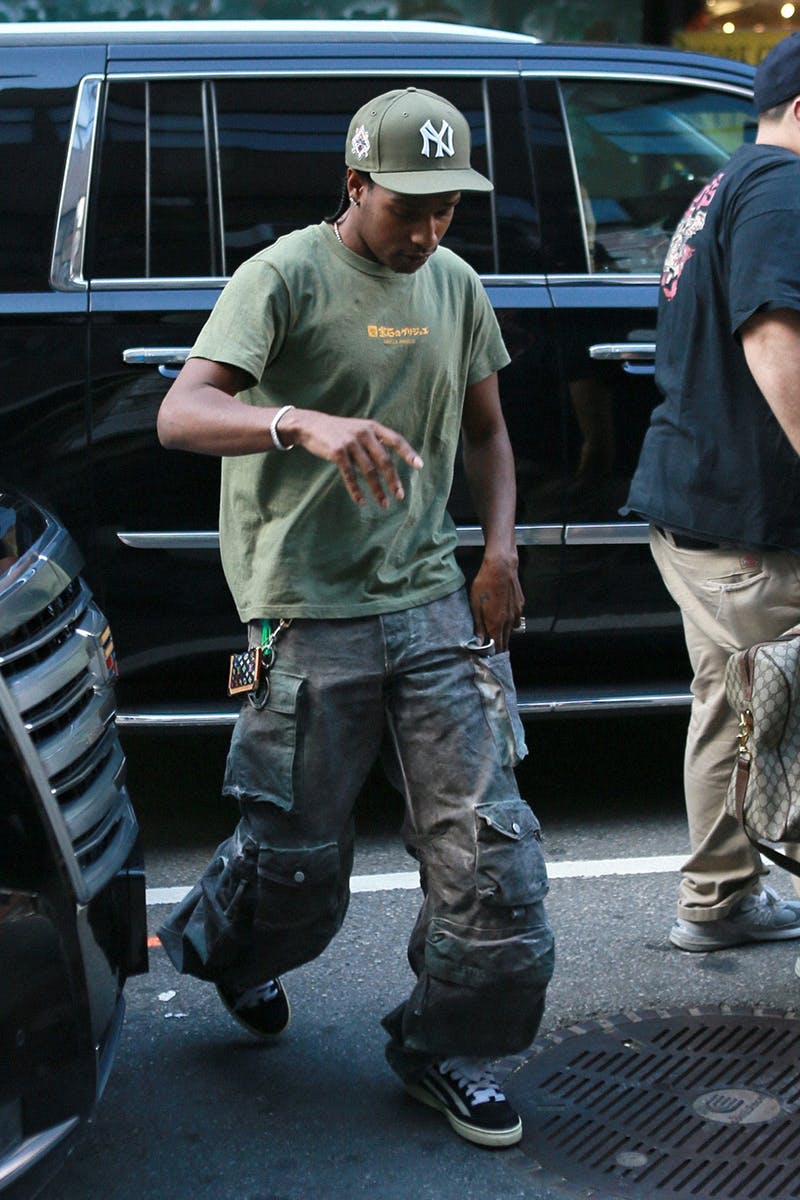 One of the best places to find a pair of cargos is on the second-hand market where there's a sea of paint-splattered workwear bangers and military surplus designs that many of the cargos currently on the market are based on.
While it will be impossible to find a pair the same as what Rocky is wearing in the picture above, you can search through the vintage bins and find something similar or shop the vintage-inspired cargos below that deliver a similar vibe.
The Ye uniform
Since releasing DONDA and changing his name from Kanye West to Ye, the rapper has had a distinctive uniform. Made up of lots of leather, all-black 'fits, balaclavas, and huge boots, his new look has become so widely acknowledged that the balaclavas he wears are useless at hiding his identity.
Cargos are a style that Ye has embraced previously and they have featured in his new all-black aesthetic, wearing the style while visiting berlin at the end of last year.
Want to keep browsing? Head to the Highsnobiety Shop for more products that we love. Highsnobiety has affiliate marketing partnerships, which means we may receive a commission from your purchase.