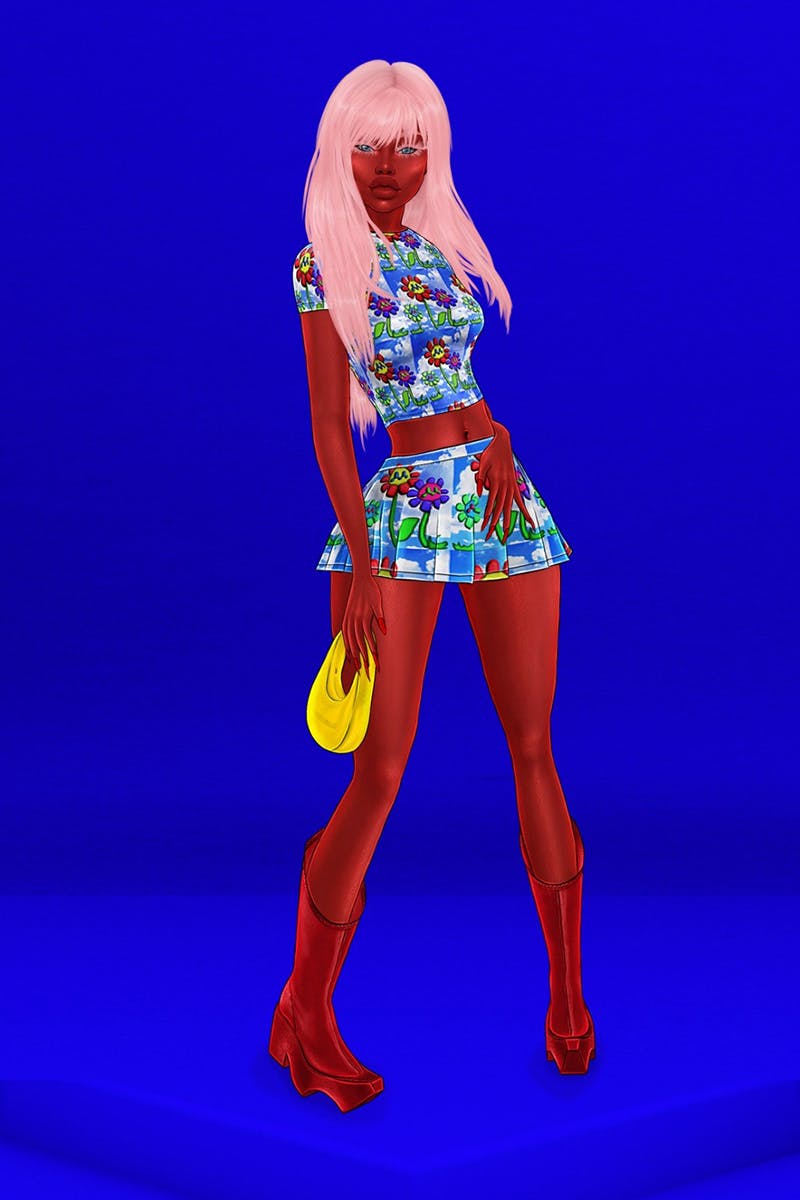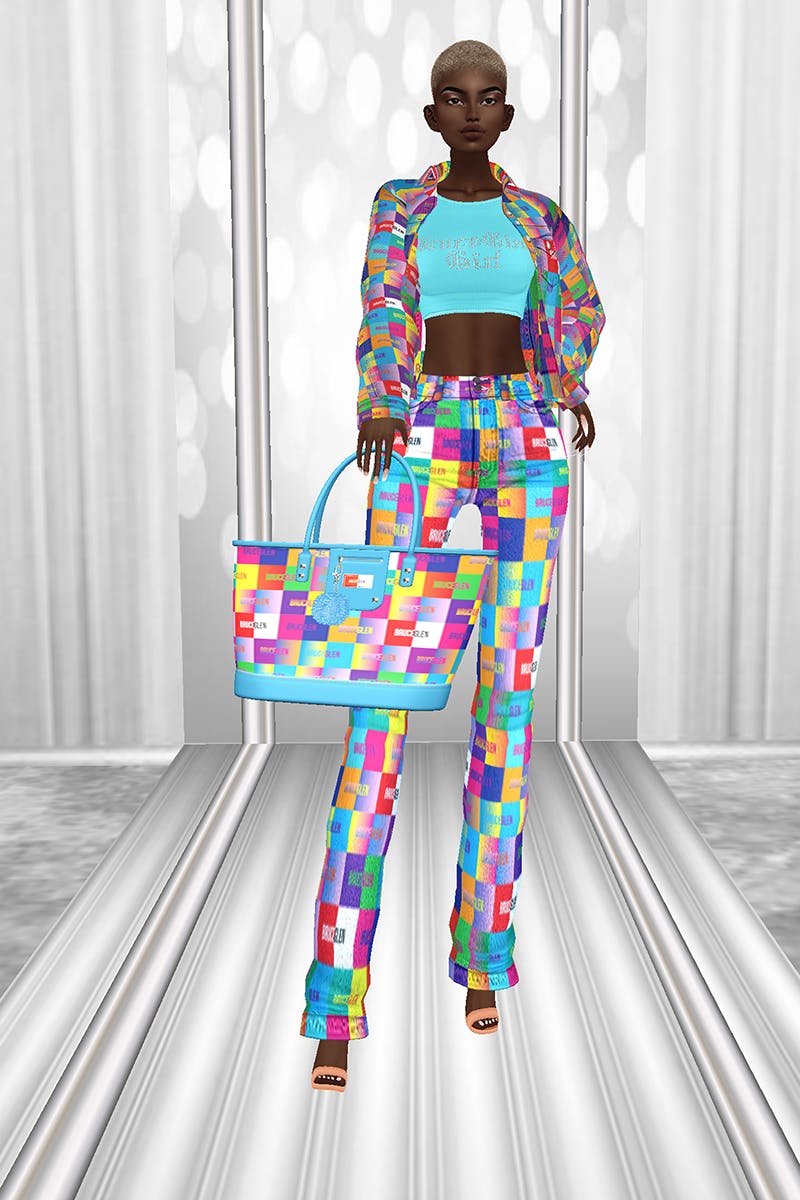 The perfect timing of Animal Crossing: New Horizons's early pandemic launch ensured that it became a cash cow for brands looking to cash in on the quarantined millions who escaped doldrums with its addictive island life. A new generation of peers has cropped up in the wave of Animal Crossing's cultural clout, drawing in house-ridden youths with digital existences far sexier than Second Life.
In particular, IMVU is poised to snatch Animal Crossing's fashion crown, luring seven million active monthly users - most of which are aged 18 to 24 and identify as female - into its virtual hangout spaces, where they spend a combined $14 million a month on in-game wearables. These are worn while hanging out with and making new friends but are as appealing, if not more so, than the site's social networking aspects.
"Fashion is at the epicenter of why people create avatars and connect with others on IMVU," Lindsay Anne Aamodt, IMVU's senior director of marketing, told Vogue. "I ... want to communicate to real-world brands that the metaverse [as IVMU is known] is a place of mass audiences, where there's a true opportunity for brand integration, for brand expansion, and for brand expression."
To demonstrate this, Aamodt has brought in a handful of influential young labels for IMVU's first-ever fashion show, to be broadcasted beginning May 27 on IMVU's Youtube channel and Instagram Live. Mowalola - overseen by YEEZY GAP design director Mowalola Ogunlesi - Collina Strada, Gypsy Sport, My Mum Made It, Mimi Wade, Freak City and Bruce Glen will take part in the digital runway before some of the virtual wearables are auctioned as NFTs using IMVU's VCOIN cryptocurrency. Top bidders can then dud up their avatars in the exclusive garms.
IMVU's stab at NFT fashion is only the latest spark in the recent virtual fashion explosion, a world-conquering phenomenon buoyed by brands as big as Gucci and as small as online-only ventures. It makes total sense why, as the COVID-19 pandemic rages on and continues to disrupt supply chains, creatives seek freedom in digital design. But there's also a lingering question about the longevity of this movement, as little precedent exists for the future of digital fashion, let alone NFTs.
However, IMVU's proposal could offer a tantalizing olive branch to indie designers. Major houses have the deep pockets to once again justify in-person presentations but these digital shows level the playing field for smaller teams, allowing them to send their latest looks down a runway that's arguably less glamorous than Paris or Milan but perhaps equally impactful.