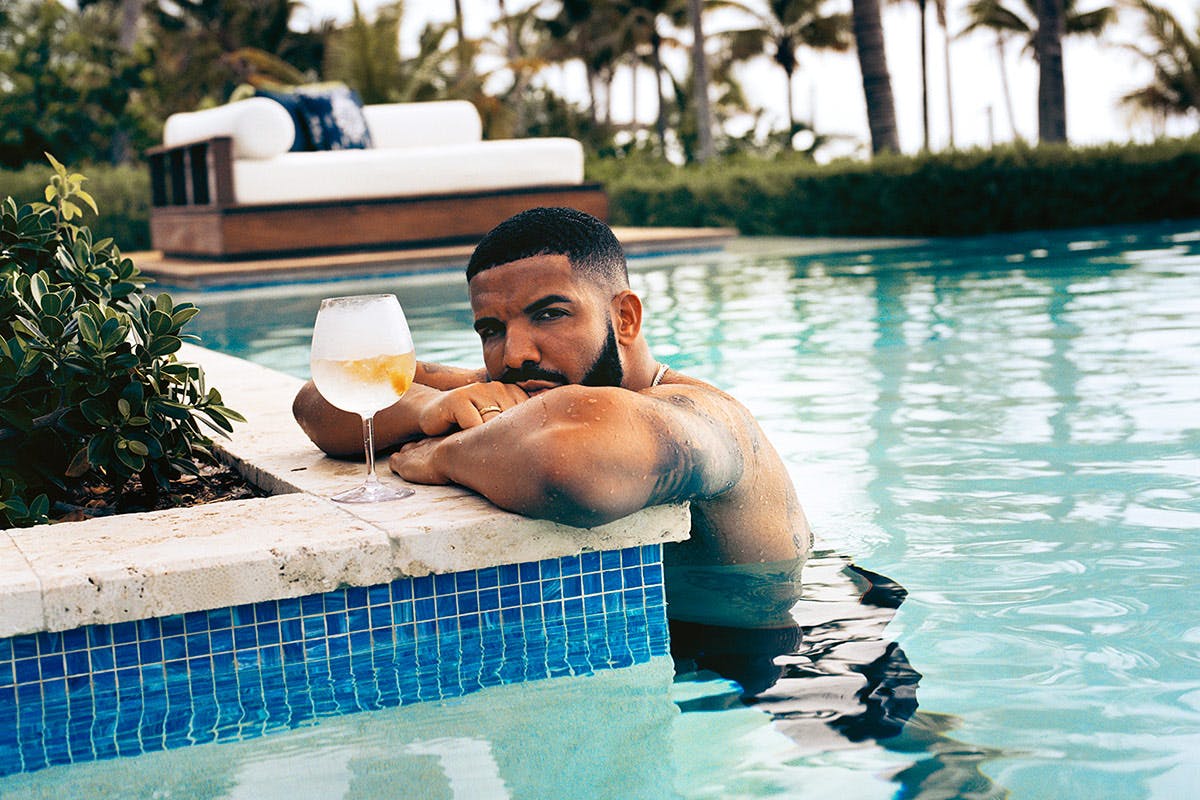 Work From Home is a new vertical dedicated to life and culture in the strange and unprecedented situation of self-quarantine that many of us are dealing with right now. From what to watch to how to get a fit off and how to not think about anything, this is our guide to the great indoors. For updates on the spread of Covid-19 and how to keep yourself safe and informed, consult WHO and the CDC.
Since the World Health Organization officially declared coronavirus a pandemic, people the world over are staying home to stop the virus from spreading further. Yes, that even includes the rich and famous. So as we collectively, work from home, hibernate, and socially isolate in our humble abodes, we've decided to peek inside the residences of our favorite celebrities to see what their self-quarantine might look like.
From wild branded basketball courts and indoor movie theatres to expansive grounds and minimal decors á la Kimye, these are the insane mansions celebs are spending their self-isolation period.
Jennifer Lopez
J Lo shared a glimpse of her self-isolation life on Instagram recently in a post that prompted various comparisons to the Parasite house. Take a look above.
Drake
Champagne Papi spared no expense building his $100 million mansion last year. Dubbed "The Embassy," Drake's Toronto residence features an NBA-sized basketball court and a bathroom that plays soft music when you enter. Scroll down for a tour of the wild mansion.
Kim & Kanye
The Wests' recently gave a rare glimpse inside their $60 million minimalist LA mansion. The couple opened up about the inspiration behind their home's design, with Kim Kardashian even admitting that she has never used the swimming pool — because it doesn't have a jacuzzi. 
Rick Ross
Rozay's insane Atlanta mansion has an indoor pool, a movie theater, a bowling alley, 12 bedrooms, and a 100-person dining room — so we know he won't be bored self-isolating.
Last year, Ross capitalized off his luxe mansion, offering it up for rent during the Super Bowl weekend for a hefty $1 million per night. The lavish pad even made an appearance in Meek Mill's "On the Regular" video. Take a tour of the massive mansion below.
Post Malone
Post Malone made headlines when he dropped $3 million on a 13,000-square-foot home in Northern Utah. The pad even comes complete with an apocalypse bunker, so we know Posty will survive this pandemic. "I'm just buying a place out in the sticks. I'm building it underground. It's going to be fun until the world ends. But whenever the world ends, it's going to be functional," he told Rolling Stone.
Pharrell Williams
Pharrell Williams' $16,950,000 Beverly Hills mansion has drawn comparisons to Tony Stark's estate, an aquarium, and Google HQ. The house is stacked with luxe features, including waterfalls, a tennis court, a 200-foot-long private driveway leading up to a motor court for over 30 cars, and an enormous grotto with swim-up bar. However, it doesn't look like the coziest place to quarantine and chill.
Jeff Bezos
For Amazon CEO Jeff Bezos, social distancing is a question of "where?" Not only did the richest man on earth buy the most expensive house in LA for a record-breaking $165 million, but he also owns an $80 million, 3-floor Manhattan apartment. Take a look inside the latter below.