The Super Bowl might just be the biggest sporting event in America, but there's just as much competition on the field as there is amongst the game's attendees. Sure, it might not be a fashion event, but plenty of celebs still see it as an opportunity to serve a look. Kanye West showed up and masked up (I wonder if he was actually able to see the game?), Justin Bieber sported Nanushka sunglasses, and so on.
If you, like me, aren't a huge fan of American football, chances are you love the Super Bowl because of its main event – the half-time show.
This year, Dr. Dre, Eminem, Snoop Dogg, Mary J. Blige, Kendrick Lamar, and 50 Cent put on a show that we'll remember for years, with songs including "The Next Episode," "California Love," "Family Affair," "In Da Club," "Lose Yourself," and more on the setlist. Kendrick Lamar also gave us a performance of "M.a.a.D City" and "Alright," and his outfit was just as good as the performance itself.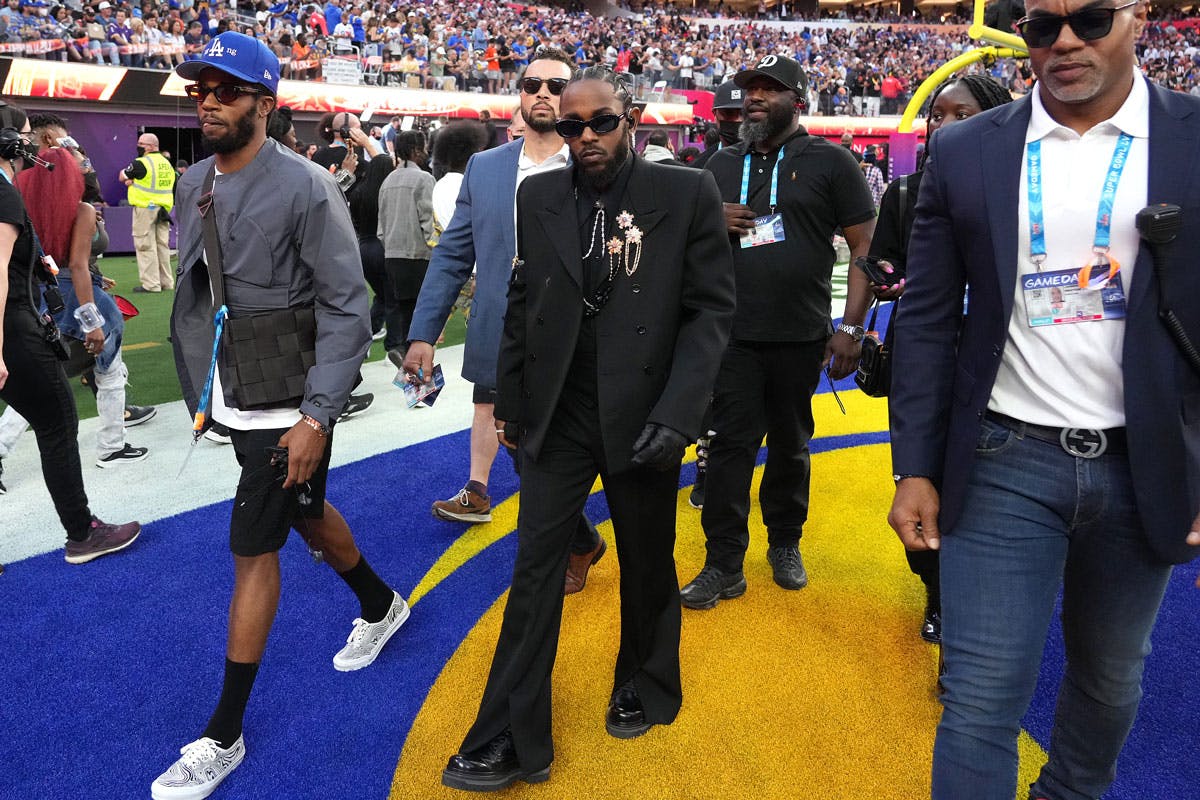 Sporting a suit from Virgil Abloh's Louis Vuitton Fall/Winter 2022 collection – his final collection he created before his passing, featuring jewelry buttons and brooches, as well as a pair of black boots and matching leather gloves. As for jewelry, the rapper was sporting jewelry from Tiffany & Co.
It's been a while since we saw the rapper in the spotlight, as he's been laying low in recent months. Seeing him back on the stage, sporting an excellent fit, made us excited to have him back – even if it's just temporarily. We're still waiting for another good kid, m.A.A.d city, To Pimp A Butterfly, or DAMN. to come our way.
If you missed the performance, you can catch it below. And if you're more into the LV Fall/Winter 2022 collection, you can revisit that here, too.