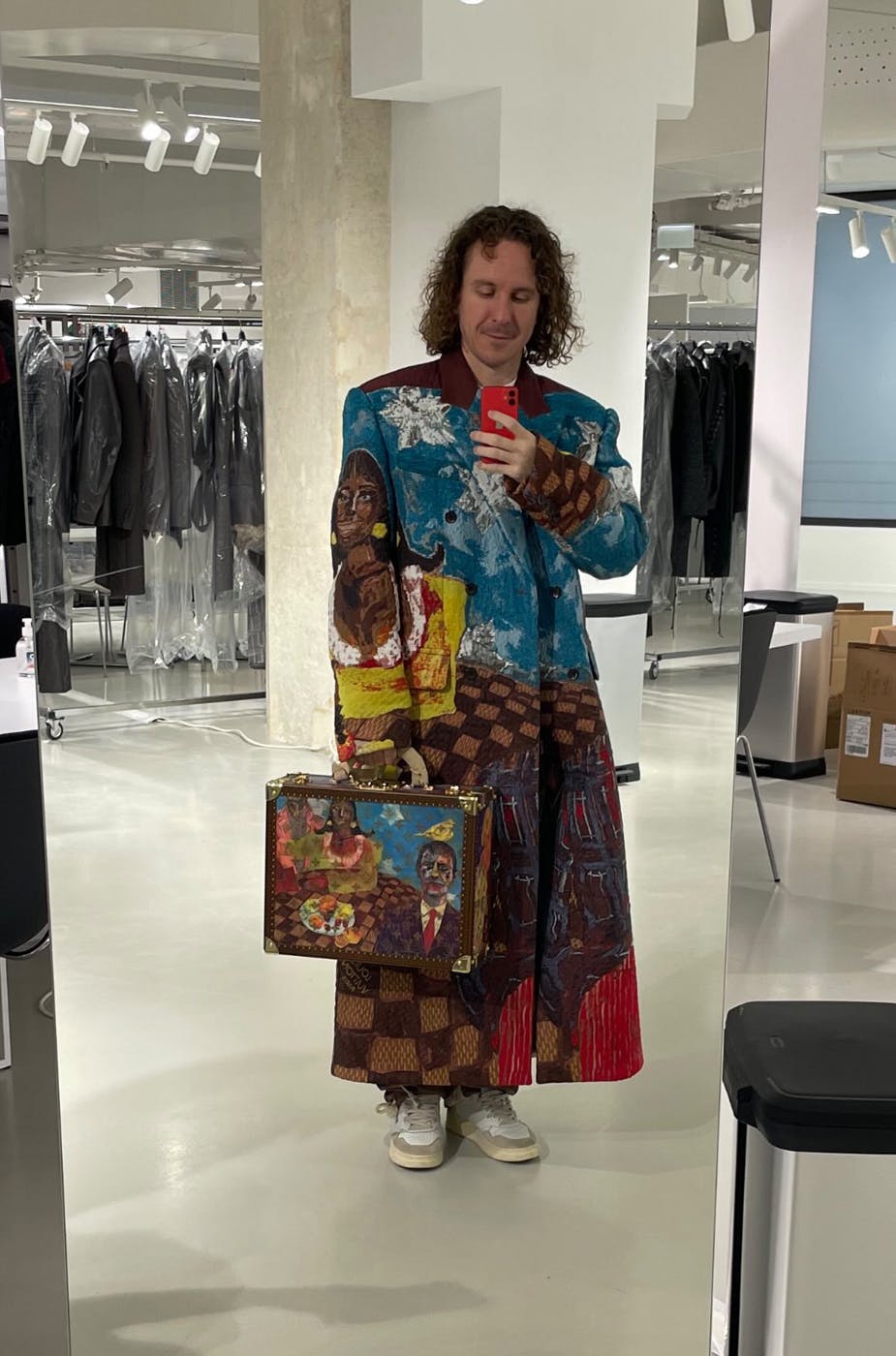 You know the story: Earlier this month, Louis Vuitton announced that KidSuper's Colm Dillane would guest design its Fall/Winter 2023 menswear collection, a surprise move that further delayed the appointment of a permanent creative director for the French house.
On January 19, Dillane and LV's in-house design team revealed the fruits of their labor at the Cour Carrée du Louvre, the main courtyard of the iconic Parisian museum. As Rosalía performed, models debuted designs that weren't too far off from Virgil Abloh's work during his tenure as creative director of Louis Vuitton menswear.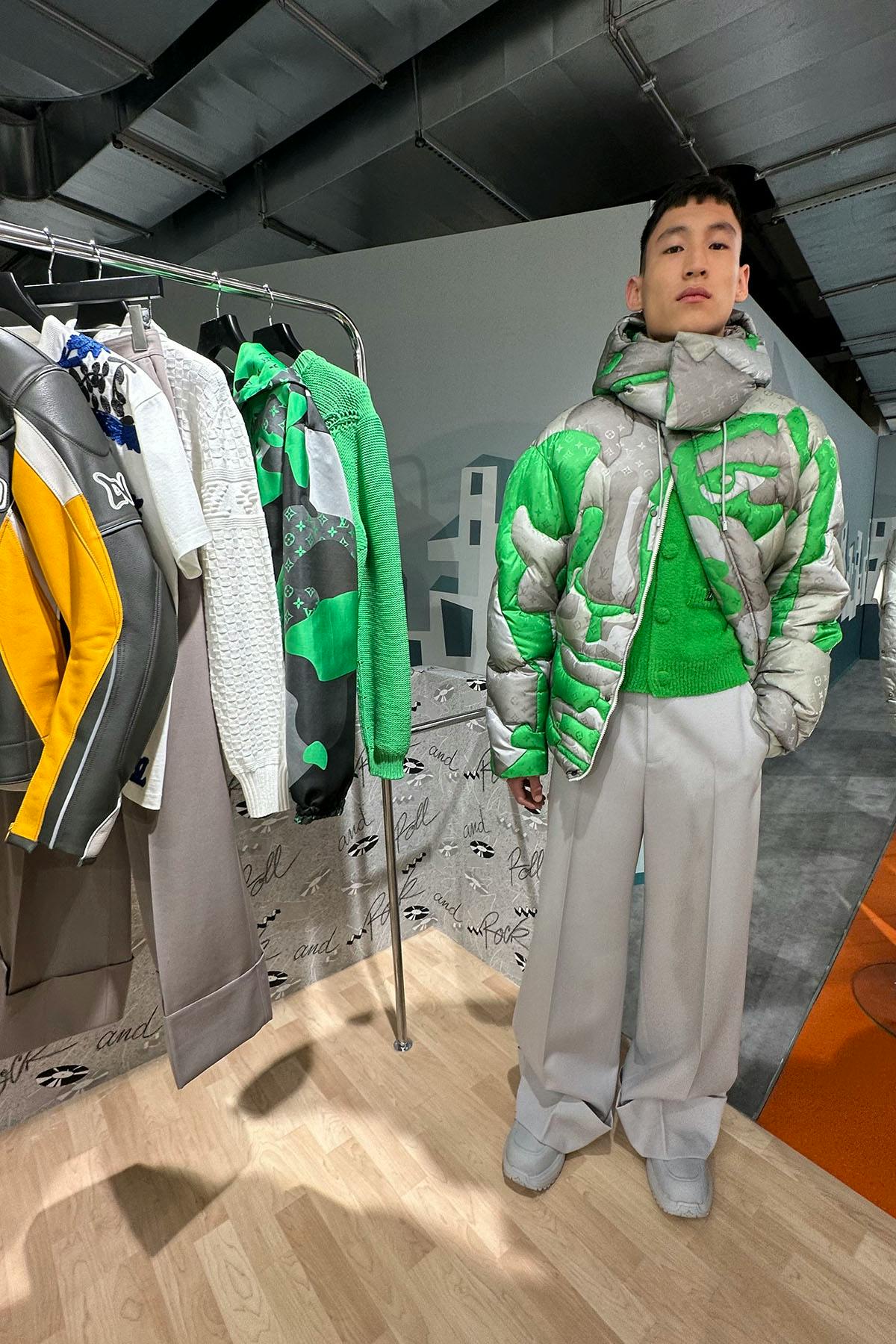 As Highsnobiety's Jake Silbert noted: "The results [were] a natural hybrid of Dillane's design cues — artistic flourishes, flowing suits, and big, splashy color — with the vivacity and genderfluid fun that made Abloh's Louis Vuitton menswear so essential."
There were technicolor hoodies, outwear constructed of paneling that cobbled together a face, suiting splashed with pithy slogans such as "FANTASTIC IMAGINATION" and "blurry vision of a bright future." In a press release, Louis Vuitton summed up the collection nicely, describing the playful yet sophisticated range as "boyish and surreal."
At a re-see held in Paris on January 20, Highsnobiety got up close and personal with Dillane's one-off stint at LV. Off the runway, the craftsmanship behind the collection's childlike facade became clear.
Louis Vuitton is revered for the quality of its materials and meticulous construction, and FW23 is no different — just peep the collection's 40th look, a varsity jacket appliquéd with a wash of crystals painstakingly placed to spell out "LOUIS VUITTON" using negative space.
Dillane himself even revealed some of his own favorite pieces in photos that the KidSuper founder provided exclusively to Highsnobiety.
So, what's on your wishlist?