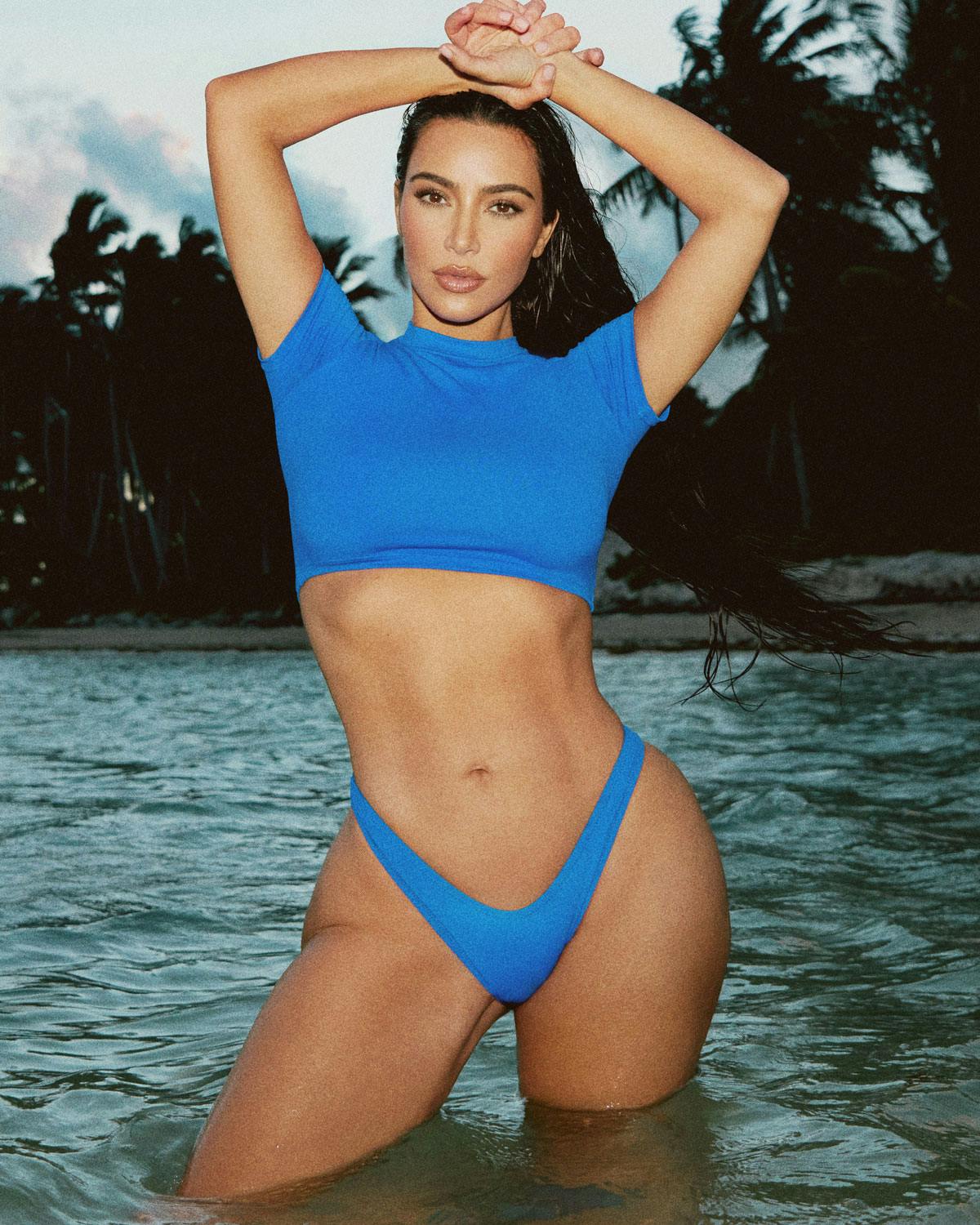 Love her, hate her, or love to hate her, Kim Kardashian makes an effing good swimsuit.
I have plenty of issues with the influencer extraordinare, who recently gave women in business a rather unhelpful piece of advice: "Get your fucking ass up and work."
When placed in context with Kardashian's long history of blackfishing (essentially stealing from Black culture), her comment held some pretty problematic connotations. But who are the Kardashians if not problematic?
I don't agree with Kimberly's Thatcherian, bootstrap mentality. That said, her words sting a lot less if you interpret them as a swing at her fellow Hollywood nepotism babies (looking at you, the entire cast of Girls, minus Adam Driver).
I could talk about Kim K.'s latest PR gaffe for days, but I'll get to the point: SKIMS' new swimwear collection is genius.
Kardashian is many things, but she's not stupid — and neither is her team. With SKWIMWEAR (?), the shapewear brand fills a very obvious gap in the market for bathing suits that are affordable, flattering, and not covered in ruffles or garish tropical prints.
Available in a selection of skin tones and understated shades of periwinkle and gray, the collection includes a wide range of versatile silhouettes: a basic one-piece, a classic string bikini, a tankini, and even fuller-coverage options.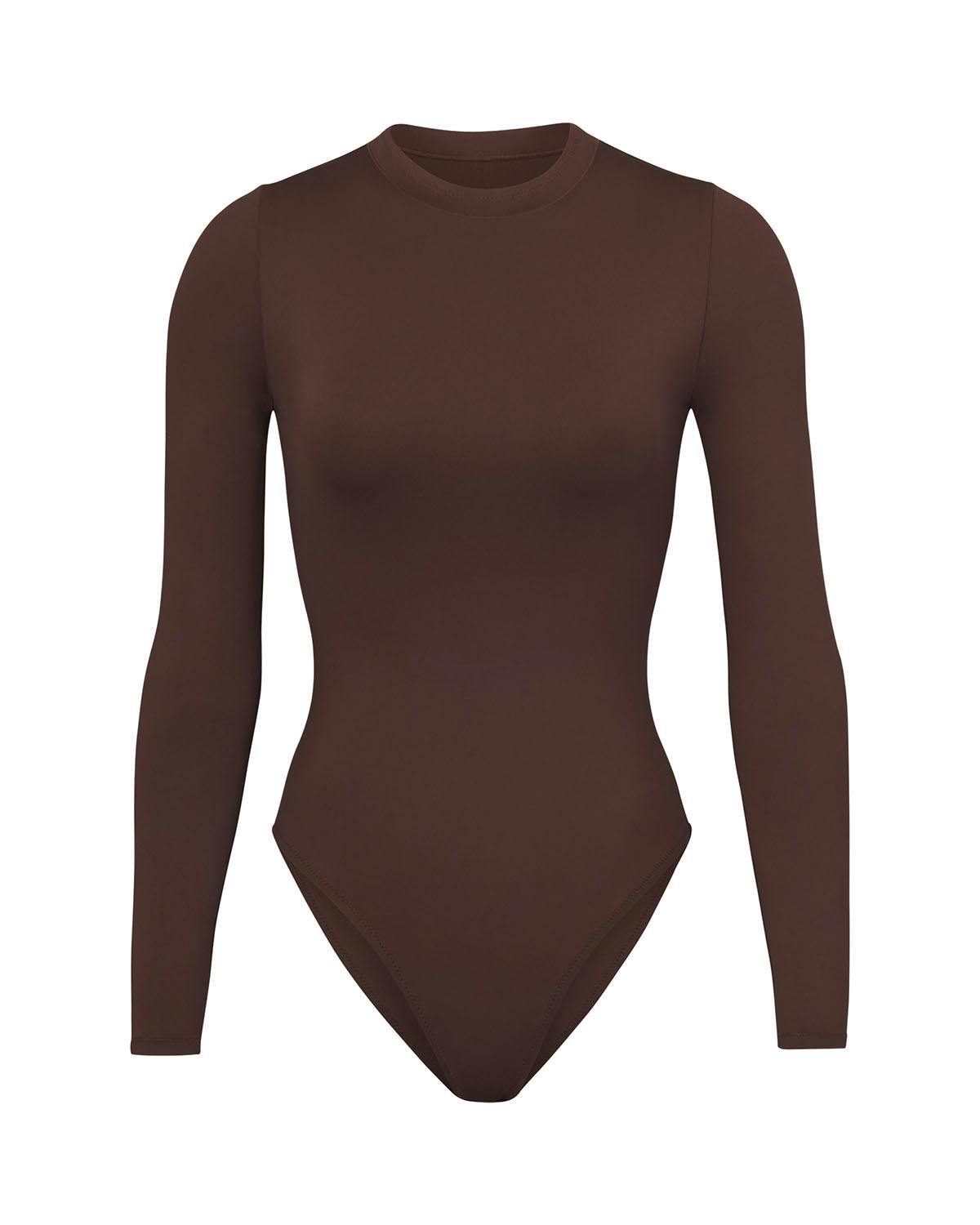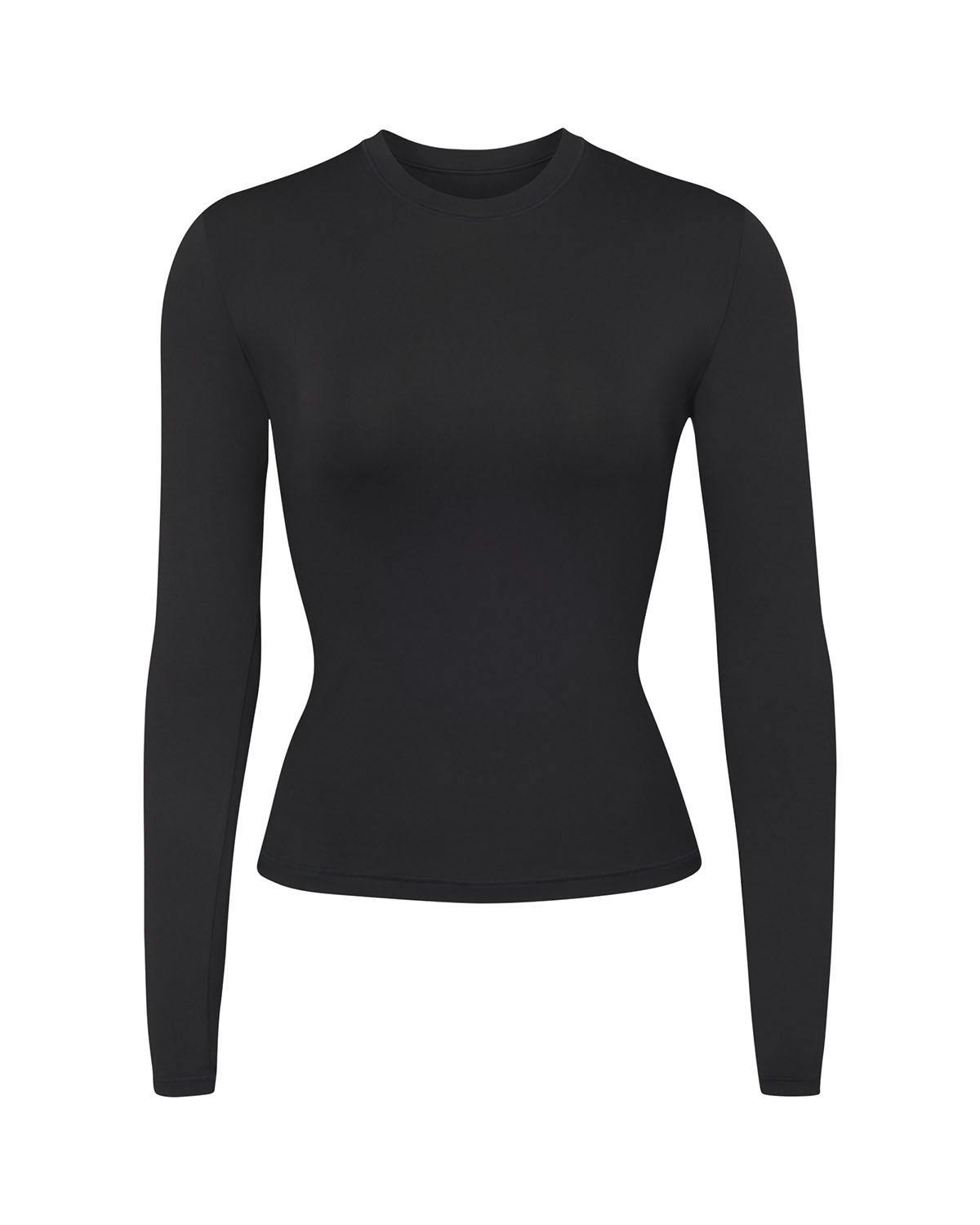 When was the last time you found a bikini that retailed for under $100, top and bottom included? And when was the last time you saw a simple, long-sleeve swim shirt in sizes up to 4X?
Sure, there are other brands that dabble in similarly classic swimwear. Take Andie Swim, for example, one of the only labels that specializes in directional yet no-frills bathing suits in many sizes. I've shopped from Andie, and I love it — but its branding just doesn't feel as cool as SKIMS'.
There are plenty of other celebrity-owned swim lines, too. But Emily Ratajkowski's Inamorata is too fussy for me, and much of Kylie Swim looks like it would barely cover my vulva.
Swim by Kim isn't the first time SKIMS has convinced me, and other conflicted consumers, to begrudgingly buy into the reality star's brand.
When the line first launched in 2018, even the most Kim-averse had to admit: there was essentially no other brand making affordable shapewear in tons of skin tones and sizes. Writer Tahirah Hairston even admitted: "I hate how much I love my SKIMS."
And don't forget SKIMS x Fendi, a masterful lesson in the power of branding.
You won't catch me keeping up with Kardashian's new reality show or wearing those latex outfits she likes. But, come summer, you will catch me outside in a SKIMS bathing suit.