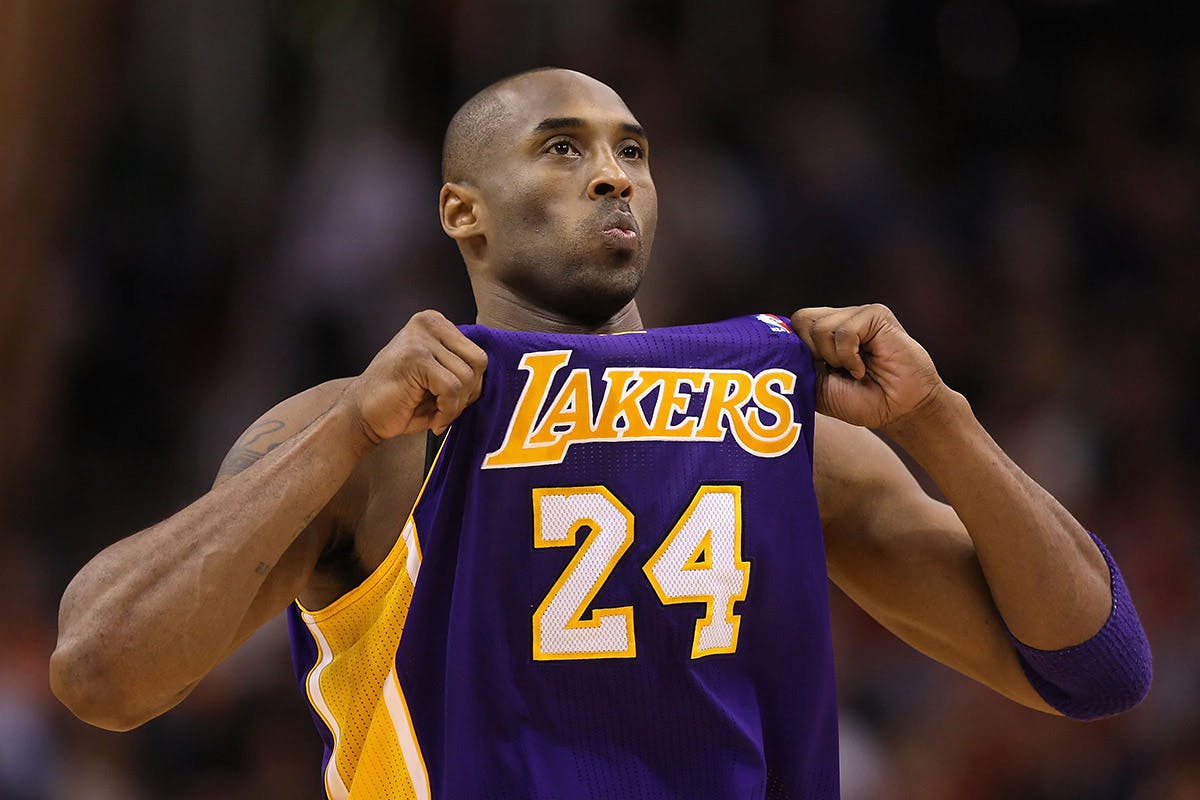 The late basketball legend Kobe Bryant was remembered in numerous ways at this year's NBA All-Star Game, with fans, celebrities, and NBA leaders using the annual event to pay their respects.
Ahead of this year's game, NBA commissioner Adam Silver announced that the biggest honor of the All-Star Game — the All-Star MVP Award — had been renamed to the "Kobe Bryant MVP Award." Bryant was a four-time All-Star MVP-winner and the youngest player to start in an All-Star game when he made his debut at 19 years old.
Scroll through to see the best tributes to Bryant that took place during the 2020 All-Star Game.
Dr. Dre's video
TNT tapped Dr. Dre to produce a video package chronicling Bryant's historic run with the Los Angeles Lakers. The video ended with an instrumental version of "California Love."
Magic Johnson
Hall of Famer and former Lakers president and player, Magic Johnson, called for eight seconds of silence. The eight seconds were a nod the number Bryant wore during his early career.
During the pre-game ceremony, Johnson appealed to the crowd and players saying, "We really need to embrace each other during this tough time, coming together, loving each other, Kobe would have wanted that."
He continued, "We will never see another basketball player quite like Kobe. He was passionate about being a great father, husband, filmmaker."
The crowd erupted
Following the silence, the crowd began chanting "Kobe! Kobe! Kobe!"
Jennifer Hudson
Singer Jennifer Hudson then delivered an emotional tribute to Bryant, with a heartfelt rendition of Donny Hathaway's classic "For All We Know (We May Meet Again)." Her performance was accompanied by a montage of Kobe Bryant and his daughter, the late Gianna Bryant, which played in the background.
Common
South Side rapper Common followed with a tribute to Chicago and to Bryant. "A king named Kobe Bryant," he rapped as the arena lights lit up in purple and gold. "Even in the darkest times, you'll feel Kobe's light."
The Jerseys
Team Giannis wore Bryant's number 24 during the game.
And Team LeBron honored his daughter, Gianna, wearing number two.
The sneakers
Several players wore their favorite Kobes (both from adidas and Nike) as a tribute to the late Los Angeles Lakers legend.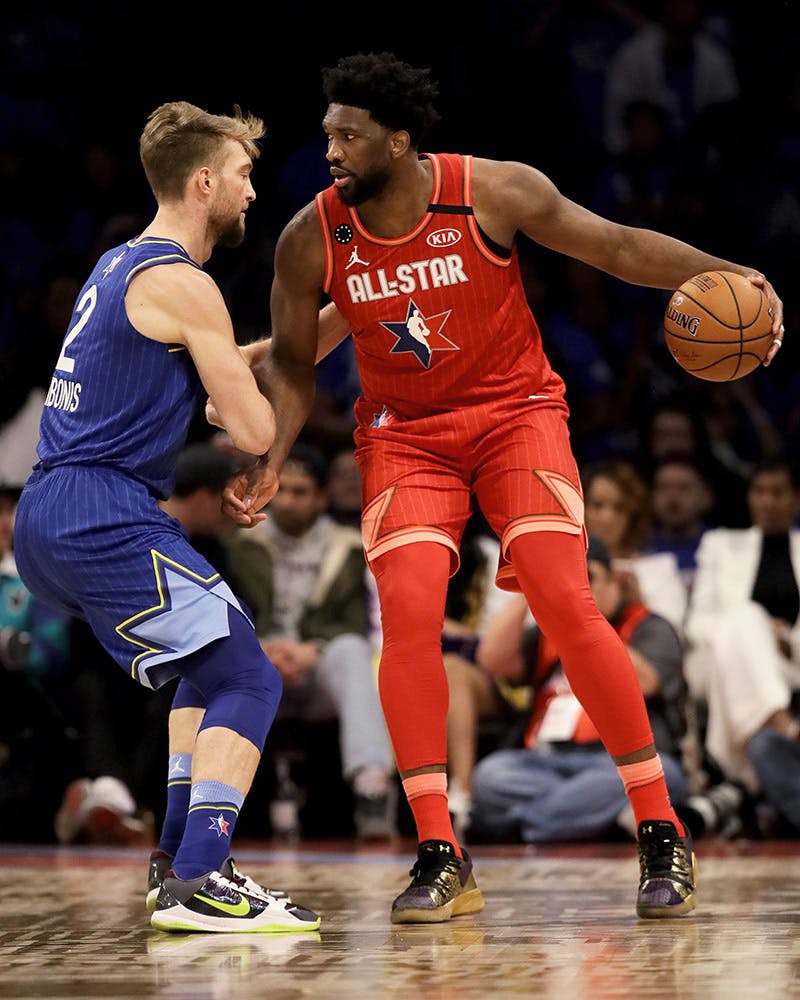 The format
Team LeBron beat Team Giannis 157-155 in a tight finish. The format for the game was overhauled this year, allowing the winner of the first team to score 24 more points than the leading team's total after the third quarter — a reference to Kobe's Lakers jersey,
Read more on that here.
The Halftime Show
A video of Bryant and his daughter played in the background during Chance the Rapper's halftime show. "We pray for a day that will come where we will get to see a place where there is no sunrise and there is no sunset," Chance said. "And the prince of peace will say 'job well done.'"
Lil Wayne also performed and gave a shoutout to Bryant and his daughter.
The MVP Award
Kawhi Leonard was presented with the first Kobe Bryant All-Star Game MVP award. During the post-game interview, Leonard recalled one of his most memorable Kobe Bryant moments, when the Lakers star boasted that he shot 49 times in a game. Watch below.