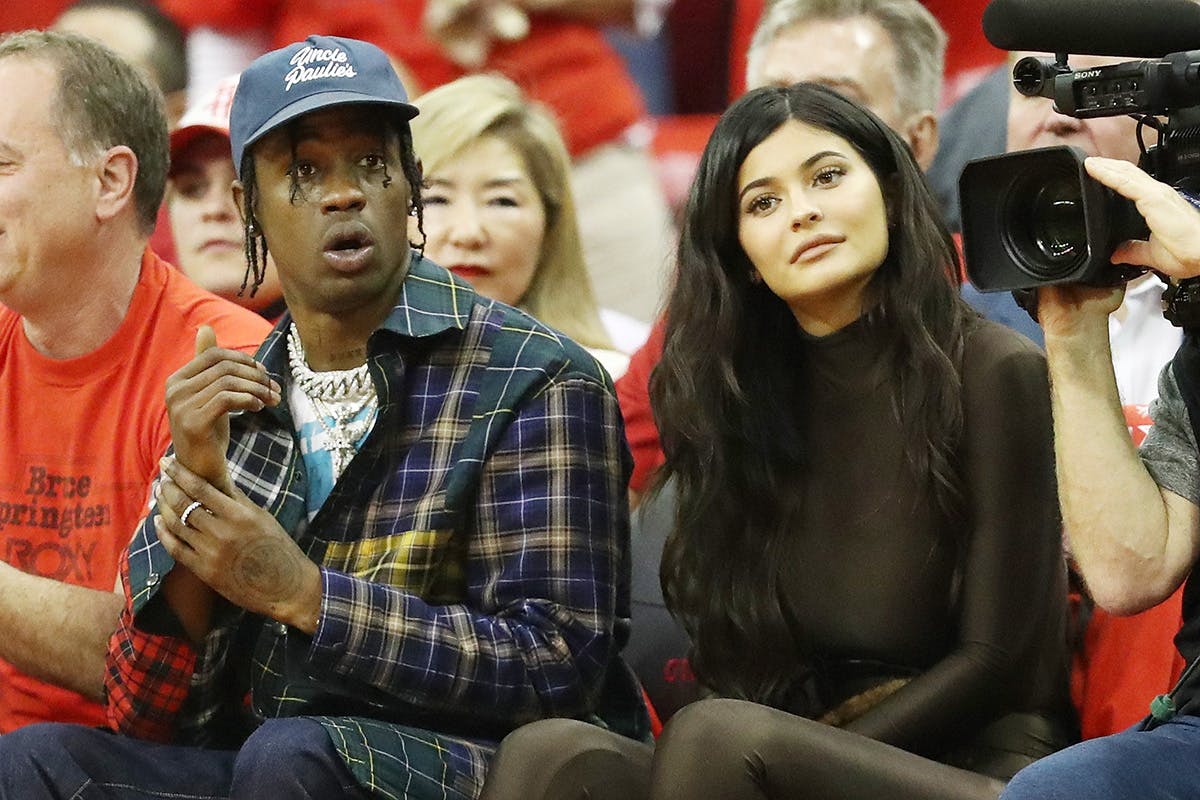 Kylie Jenner has stepped in to defend her partner Travis Scott after he was accused of firing "petty" shots at Kanye West.
The drama started after Scott took to his Instagram Stories to share a shot of himself with a Nike sock on his chest, which was perceived as a reference to Drake's "checks over stripes" lines on "Sicko Mode" and a response to West's recent shots at Drake.
As it turns out, Scott was actually wearing a special edition Cactus Plant Flea Market hoodie, which features design elements crafted from upcycled Nike pieces, and the sock is part of the jumper's design.
The sweater, which you can see above and below, was designed for the launch of Dover Street Market Los Angeles and apparently had nothing to do with West or any beef. As Jenner explained in her tweet, "everyone is good, moved on, living life. for anyone who wasn't aware - Travis has had a deal w Nike and still does."
What do you make of the "drama"? Share your thoughts in the comments.
In related news, this app will cancel Kanye West-related stories from your news feed.