What is it about takeaway-style boxes and making them luxury?
I mean, what the hell do you even do with a luxury takeaway box apart from pop on a shelf, or maybe hold it whenever you leave the house so you can show people that you are the owner of a luxury takeaway-style box?
Anyway, Louis Vuitton has taken things up a notch in the weird realm of opulent patty holders with the release of its splendor LV Flower Burger Box.
Priced at a whopping (no pun intended) $2,580, the box is crafted using a plush floral leather with a beige microfiber lining the inside.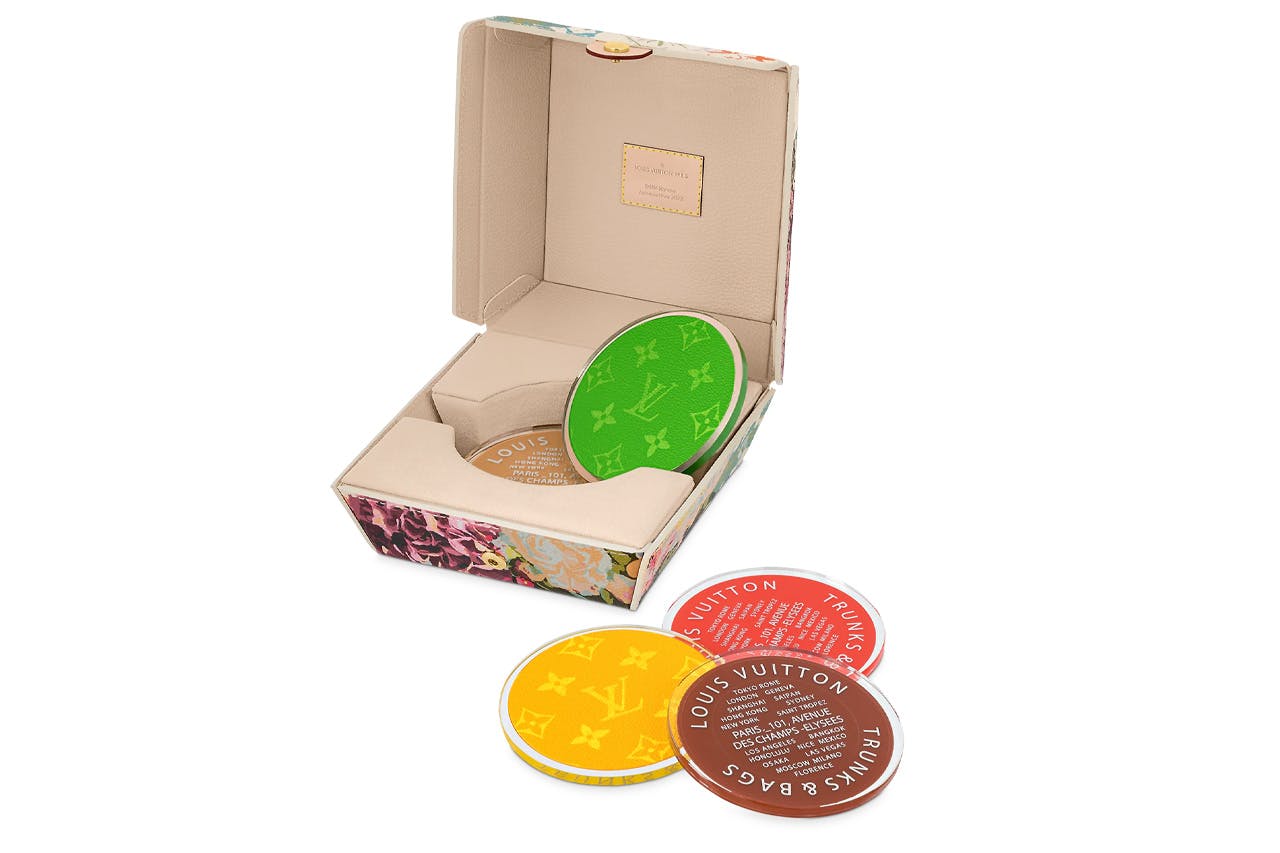 "What's a burger box without a burger," I hear you asking. Fear not, for this is an LV meal deal as six aptly-colored coasters (crisp green for lettuce, red for tomato etc.) can be found inside the luxurious takeaway carrier.
A push-stud design — something takeaway houses should really look into including on their packing going forward — allows the box to open and close with ease, while an LV tag on the inside rounds things out.
Arriving as a part of its ongoing Art of Dining collection, the burger box is joined by a Popcorn Basket, plates, cocktail shaker, and, of course, a set of straws.
This isn't the first time a luxury house has given food carriers an opulent spin. Only last week Saint Laurent released its $1,890 Happy Meal, while LV themselves dropped a leather monogrammed pizza box back in 2021.
While I certainly won't be copping a burger box anytime soon, I'm dead keen to see just how ridiculous this could get. Watch this space, I suppose.
Shop our favorite sneakers