Back in 2020, under the aegis of the late Virgil Abloh, Louis Vuitton and NBA launched its debut collaboration comprising footwear and accessories, before later dropping a Pre-Fall capsule that Highsnobiety dubbed the duo's "most luxurious yet".
Applying the cherry on top of their basketball-shaped cake, LV and NBA are reuniting for the final time, delivering a bold, four-piece luggage collection and an LV-inscribed Travel Trunk that'll house the NBA's new Larry O'Brien Trophy.
First things first: whether or not you dig what they're doing, the fact is that LV x NBA sells.
It also resells for that matter, with the LV x NBA Nil Messenger currently boasting an asking price of over £3,000 on StockX and the smaller monogram version commanding a similar price.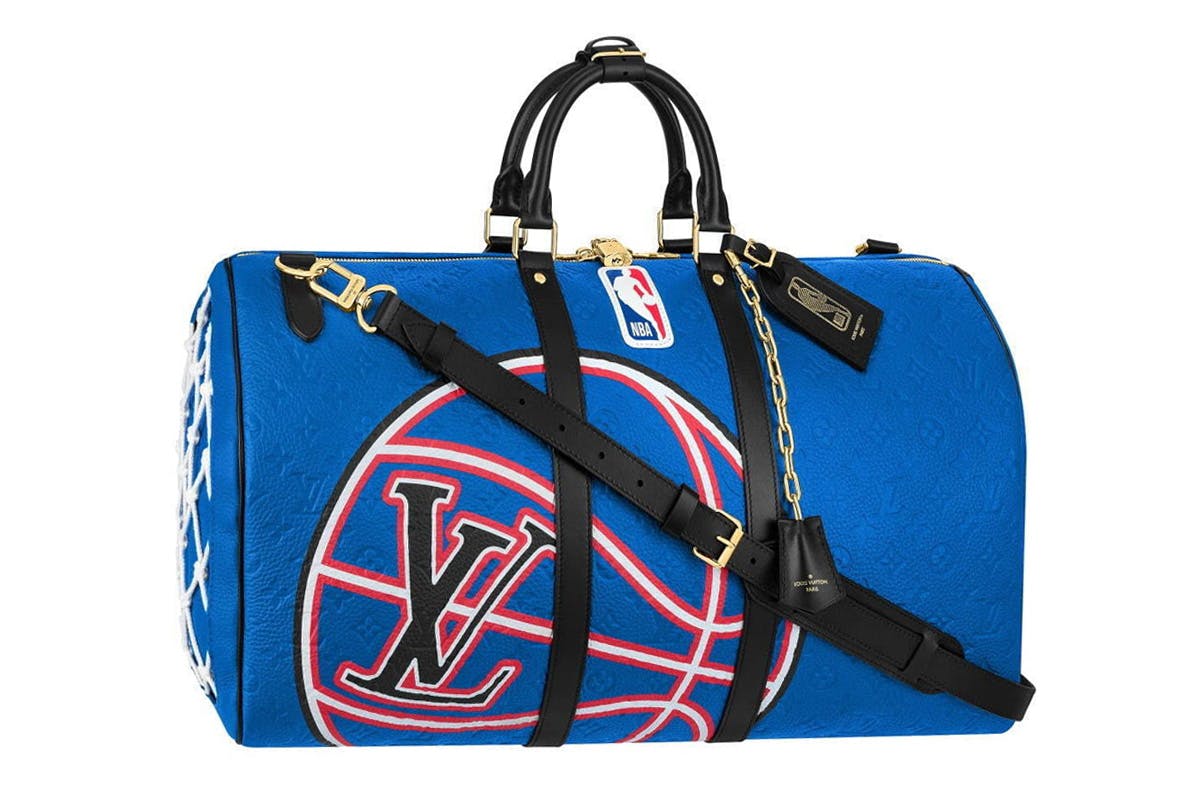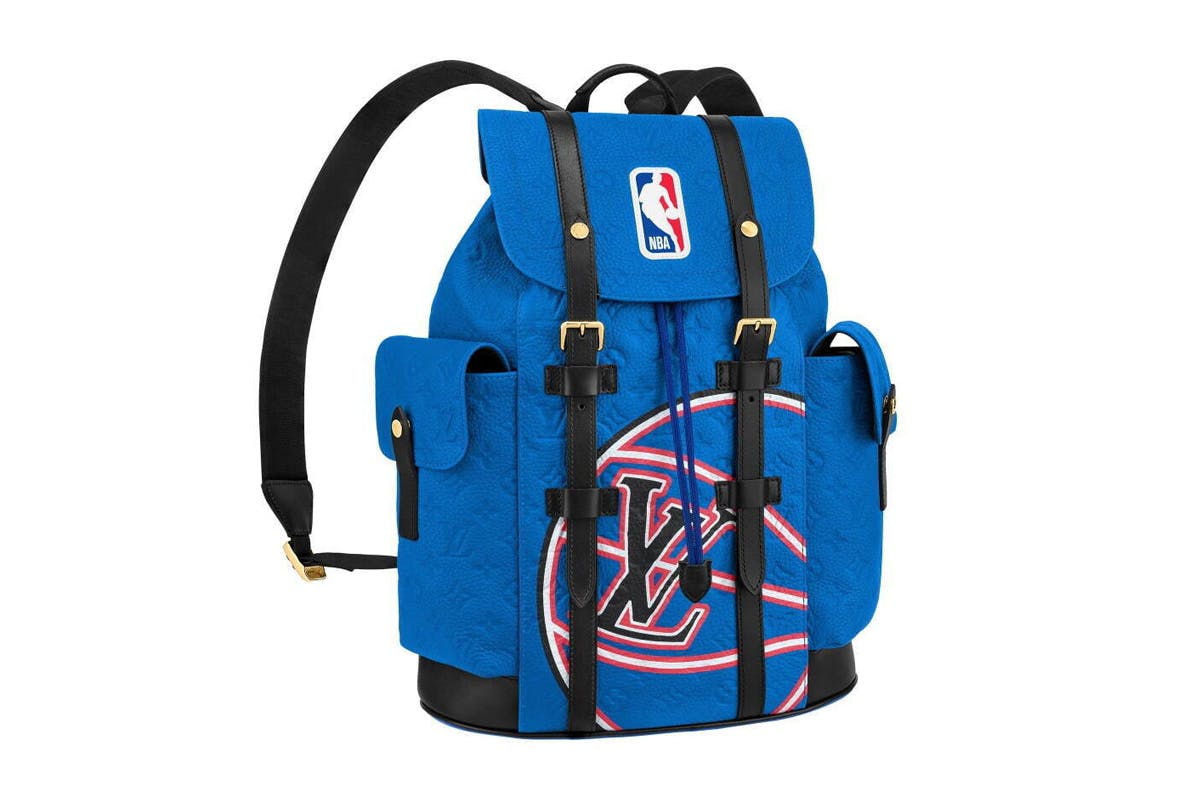 Designed to "celebrate the values of basketball," this latest collection comprises more than just your ordinary everyday luggage. Though, with Louis Vuitton involved, is there ever really such a thing?
Painted a vibrant "NBA Blue," LV's famous Keepall 55 arrives with bold co-branding, gold chains and metal details as a nod to the famous NBA trophy.
Alongside reworked takes of the Christopher backpack, Dopp Kit and Pocket Organizer, the final LV x NBA collection also features a case that can store eight (?!) watches and the Malle Courrier, both of which adorn a monogram-embossed electric blue Taurillon leather.
Available globally online via Louis Vuitton's web store – and coinciding with the same week LV produced a trophy trunk for this year's Monaco Grand Prix – this third release from LV x NBA, if it proves as popular as its predecessors, may not mark the end so much as a new beginning.