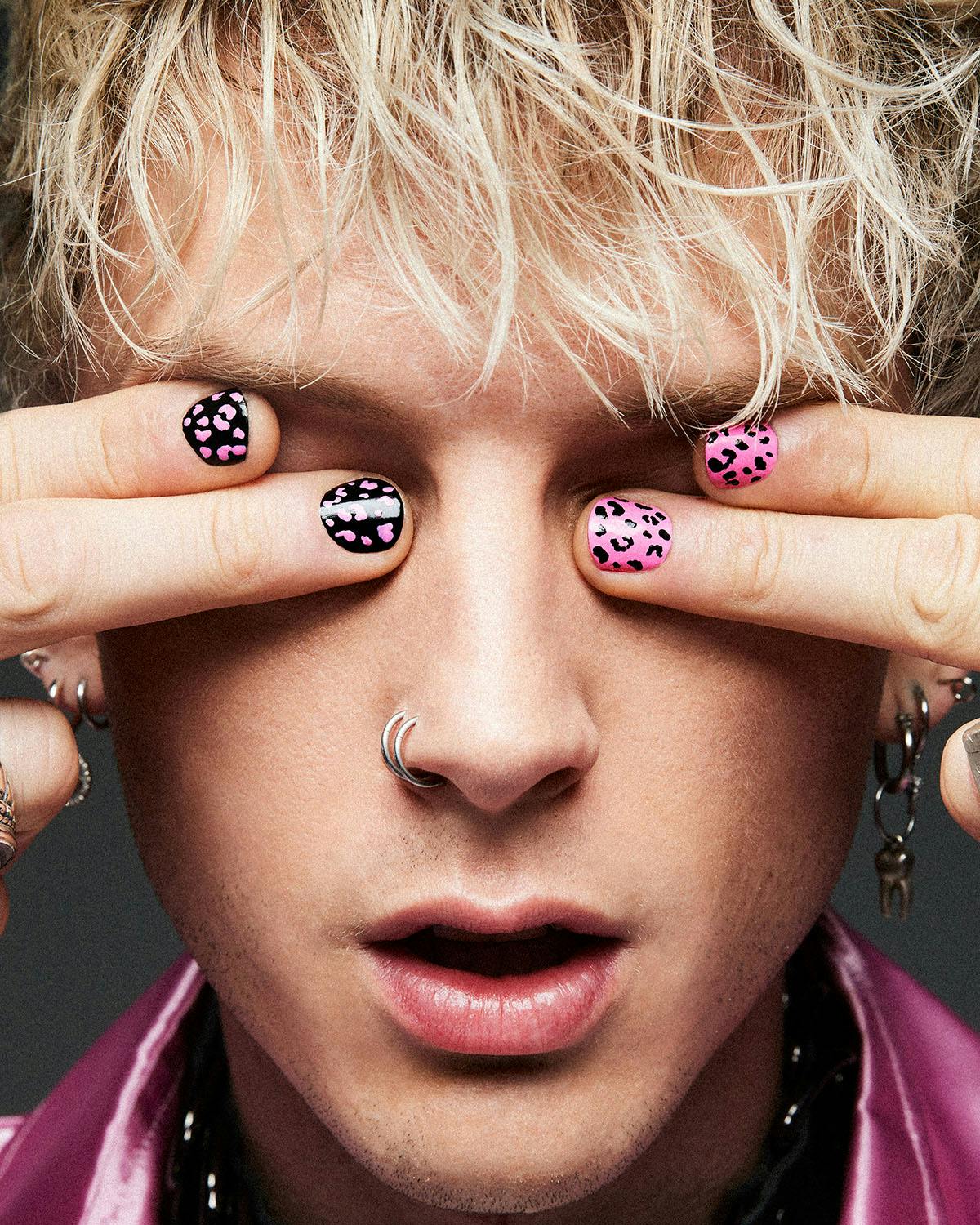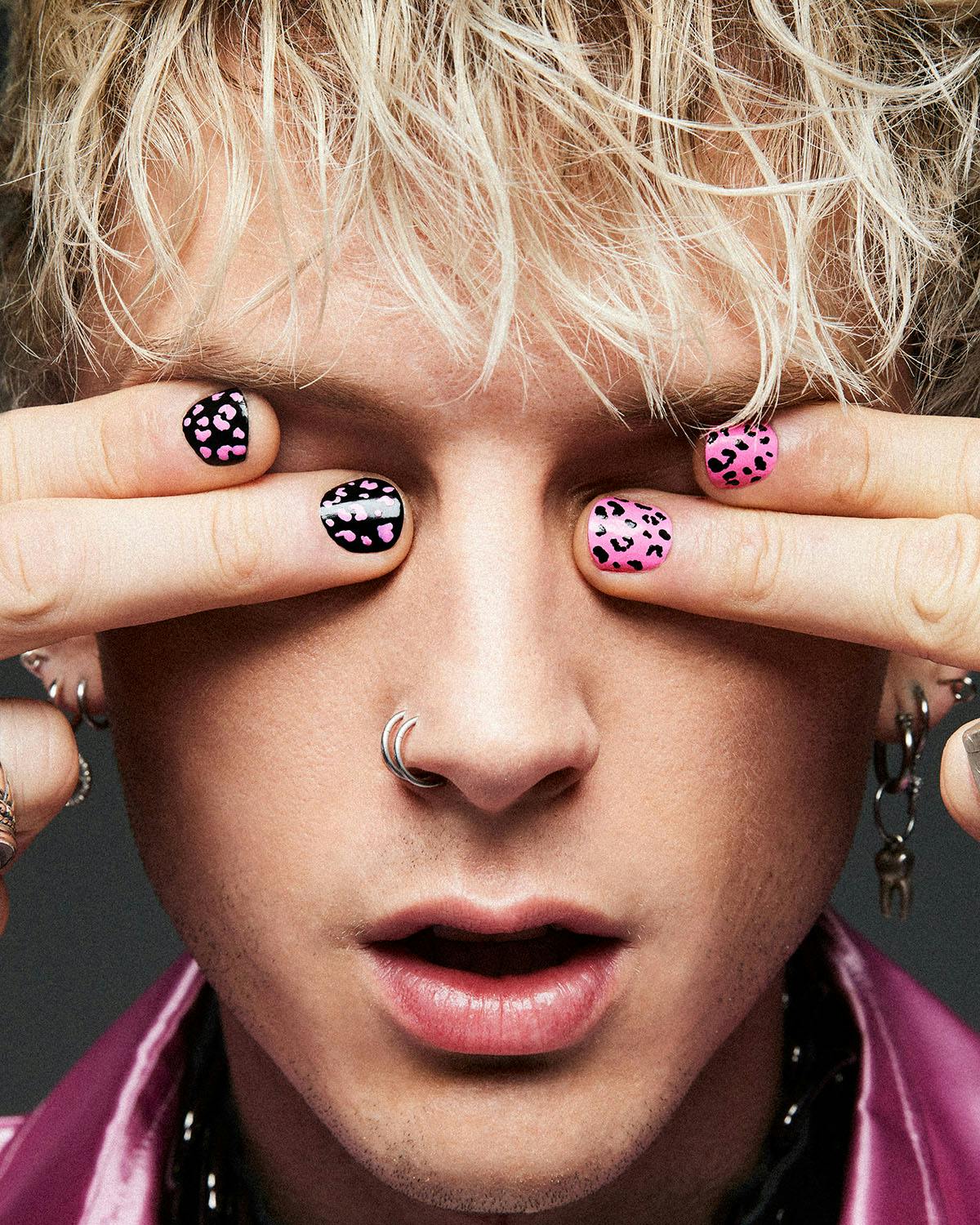 Machine Gun Kelly, now a meme for his infamous first words to Megan Fox, launched his own nail polish line, UN/DN LAQR.
The range features shades with names including "Mary Jane," "Slippery When Wet," and "Bad Intentions" — pretty on-brand for a dude who supposedly wears a vial of Fox's blood around his neck (just like Angelina Jolie and Billy Bob Thornton!).
Granted, the musician's foray into beauty isn't off-base, given his penchant for eye-catching nail art. In fact, he attended the iHeartRadio Music Awards wearing a set of dagger-like acrylics, a move I have to respect.
Manicures are big business for celebrities these days.
Just weeks ago, Harry Styles — another figure known for his nail art — launched Pleasing, a beauty line whose crown jewel is a set of pearlescent polishes.
In 2020, Backstreet Boy AJ McLean unveiled a lacquer brand, Ava Dean Beauty, named after his daughter.
As so-called "men's makeup" becomes increasingly accepted, it makes sense that more male celebrities are getting get into the beauty biz.
Still, there's something that feels outdated about onlookers patting celebrities on the back each time they do something that veers even slightly outside of the gender binary.
I'm not saying that MGK and Styles shouldn't paint their nails, or that traditional gender binaries aren't wack (they definitely are). At the same time, it's worth questioning why, exactly, a man wearing nail polish or, say, a pink suit (something that generated much buzz at the 2020 Grammys) merits headlines in this day and age.
Philosophizing aside, I'm now taking bets on how long it'll be until Jared Leto drops a beauty line.