Can you feel that? The slow creep of spring. We're headed toward the warmer chunk of the year, which means fewer layers and plenty more sunglasses. Now, eyes on CHIMI. The Scandinavian eyewear experts have locked in with Maison Kitsune to usher in the summer.
Since its emergence onto the scene, CHIMI has consistently set its levels at increasingly higher peaks. From a concise selection of styles that served to suit the needs of daily wear – hiding your hangover, blocking the world out, and leveling up your 'fits – to building an arsenal that can stand toe-to-toe with industry leaders.
Its expansion, season-to-season, collaboration-to-collaboration, has resulted in a line-up that's both extensive and stylistically heavy. Whatever the occasion, CHIMI's got you covered.
Taking a departure from snow and swim (its arsenal boasts performance styles that are unlike anything you'll find elsewhere), CHIMI is stepping into the mix with the Paris-meets-Tokyo brand, Maison Kitsune, to offer up two best-in-class styles.
At the forefront of the collection is a CHIMI style that it's fair to call essential – Square. A returning favorite that makes no mistake to push flair too far, this pair is an angled, easy-wearing silhouette that's been updated with two seasonal colorways – green with blue lenses and clear with orange lenses.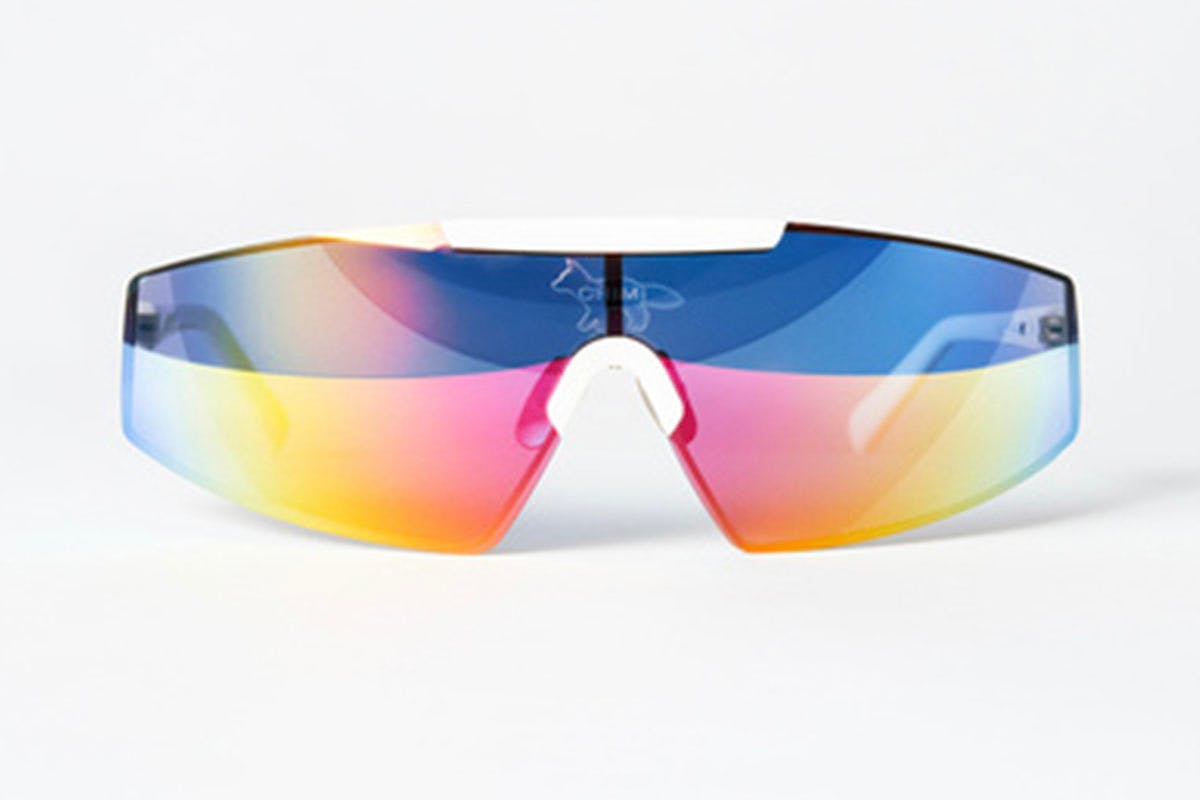 For the statement makers of the pack, you'd do well to look for the Sheild, a racing-infused style that's perfected for festival season. Thanks to Maison Kitsune, it arrives with a dark mirrored look, as well as a high statement finish that's reflective of Maison Kitsune's signature colors.
There's no need to wait for Spring/Summer to roll in; the new collection has already touched down online.