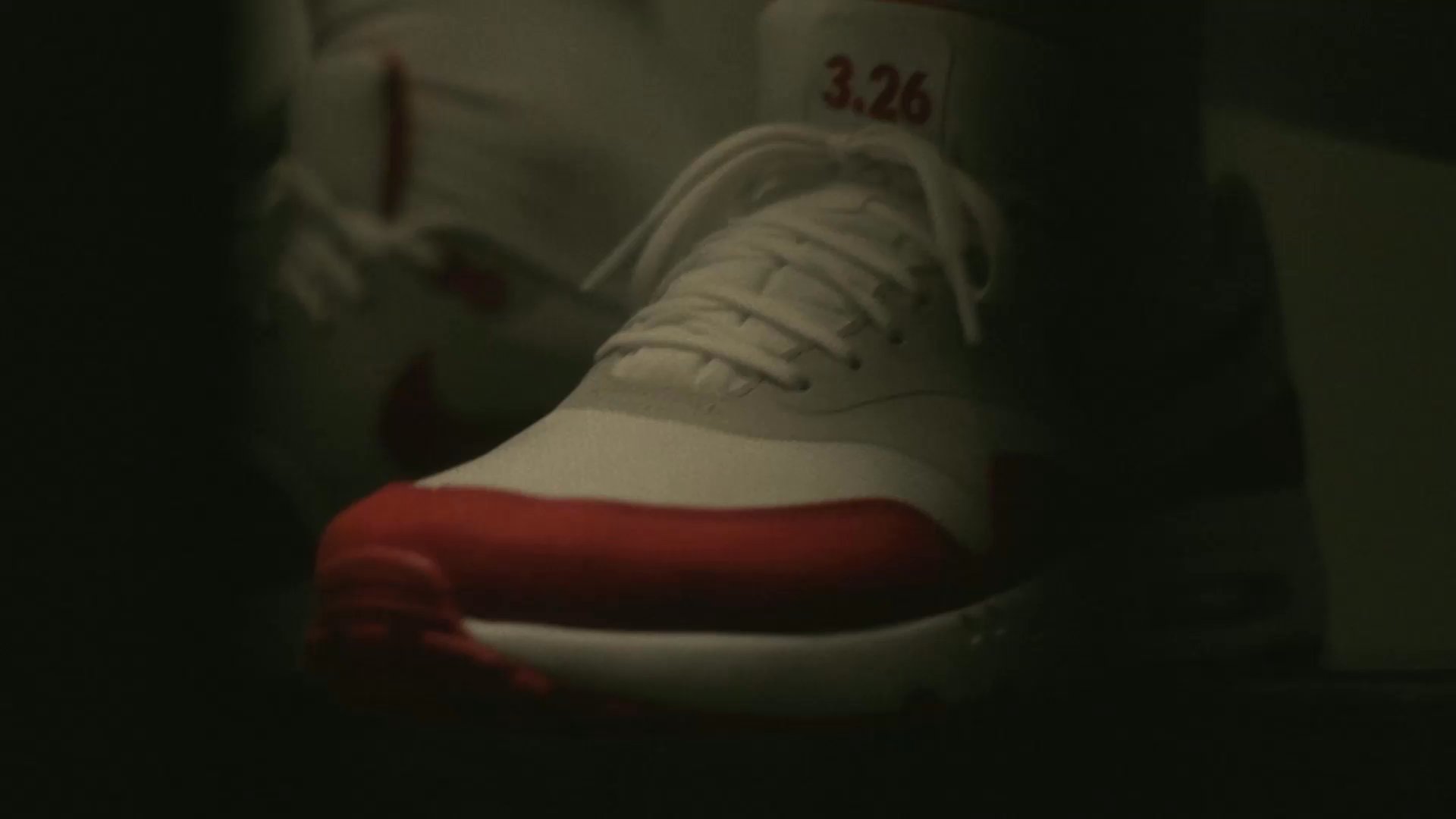 Most of us fill our lives trying to find out what it is exactly we want to do, never mind what we're good at or feel a creative drive towards. But it's hard, right? In fact, being creative is probably half the problem. You just have better taste so it's harder to nail it. Add some FOMO into the mix and a dash of self-entitlement (it's okay, we all have it) and it's a miracle you can get out of bed in the morning.
But that's okay cos guess what: everyone else is in the exact same boat as you. There's no sure fire way to hit the mark. Whether it's being confident in the unique individuality of what you're doing, your steady commitment to your goal, or the defiance to say you're gonna do what you believe in even when the odds seem stacked against you – either way, there's no accepted path.
With that in mind and with a nod to the creative vision that saw the Air Max 1 first release 30 years ago this month, we ventured with Nike to three European capitals to ask real creative people how they're doing it, what it takes, and how to do it better. Next up: Paris.
Individuality: Ichon & Myth Syzer
If what you're doing isn't different than the others around you, then it's gonna be hard to really make your mark. Step up hip-hop artist Ichon and production partner Myth Syzer. Both hailing from Paris' eastern districts – Montreuil and the inner 19th arrondissement respectively – strong senses of identity mix with the creative need to be authentic. The result is work that prizes individuality and your own unique sense of identity. "What is important is to be in agreement with oneself," says Ichon. "My work is unique because no one can be me. I have no limit. I do 100% what I feel. I let my instinct choose for me."
What revolts me is people who do not live their lives for themselves.
For Syzer, the creative path that led him to where he is now – a beatmaker whose sounds are heard by thousands – meant struggle and sacrifice. "I only wanted to enjoy myself and one day be able to play my music in a big city," he explains. "When something runs in your blood you have to jump in head first no matter the risks you encounter along the way."
Commitment: Steven Alexis
Leaving home at 17, the quiet, committed man that is Steven Alexis is the same man behind Applecore – one of the finest under the radar labels to have emerged in recent years. Originally from outside of Paris, he spent years moving from city to city before settling in the capital in the city's northern industrial suburb of Saint Denis. "Paris is a hypocritical city," he explains. "It finds a lot of its inspiration in its suburbs. They are full of energy, whatever people say."
I don't really think about pushing boundaries, I just know that everything is possible.
Living outside of Paris' Boulevard de Périphériques – the ring road that encircles the city and acts as a geographical divide – coupled with Alexis' own personal journey means his perspective is tempered by a heavy dose of humility and realism. This is reinforced and, at the same time, fuels his commitment to what he's doing. "At 23, I'm from a revolutionary generation. I consider myself committed."
"If I can, I'd love to work with younger people and help them without using them. I want to show them that anything is possible, wherever you're from."
Defiance: Benoit Frédonie
There's a famous Tumblr post from a few years back that says, roughly: "Dear fashion, you're welcome. Love, skateboard culture." It's acerbic, sure, but it's laced with a truth that fashion and skateboarding, as everyone knows, has a weird symbiotic relationship. Sometimes that relationship is out of balance and needs resetting, and it's at this point where Benoit Frédonie's work comes in. "I've always been a fan of clothing and style," he says. "And skate culture is all about style and passion."
I didn't want to be a designer, I just wanted to do things differently.
However, the creative's skate label, FUTUR, is the man's deliberate, defiant attempt to place skate clothing and culture back where it started: on the street, with people, one-on-one. As such, you're not gonna find Futur on Instagram or Facebook. The brand doesn't even have a webshop. Frédonie is doing it differently, going against the grain and defying the standard expectations.
"We're a clothing brand that supports skateboarders, rather than using skateboarders to sell clothes," he explains. "Next, we will not open a retail store, we will open a gallery - new excitement, new relationships, new visions."
Highsnobiety and Nike are celebrating the 30th anniversary of the Air Max 1 with an entire month of in-depth articles, personal stories and events leading up to Air Max Day 2017. Read how three real Berlin creatives realized their vision against the odds here, find out the how the original Air Max 1 and the new Nike "Master" release came about, and see how you and your 'gram can get featured on Highsnobiety with our Nike Snobshots competition.