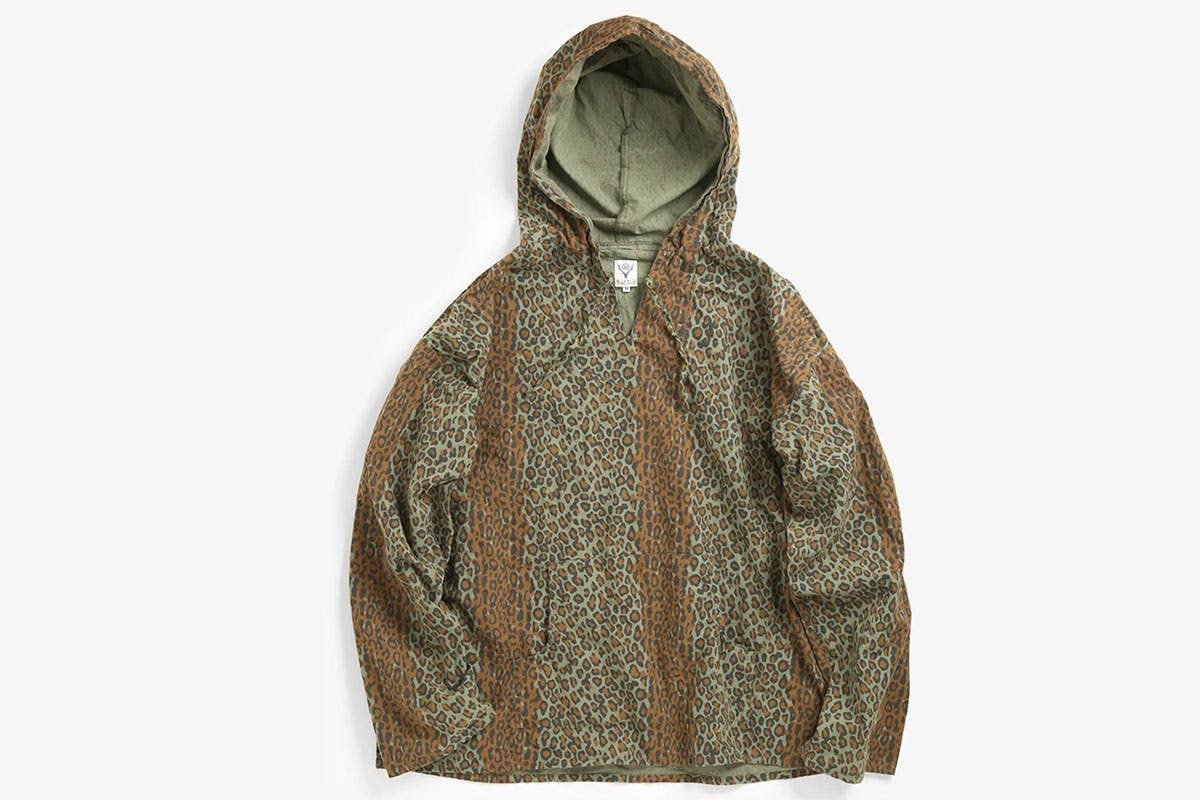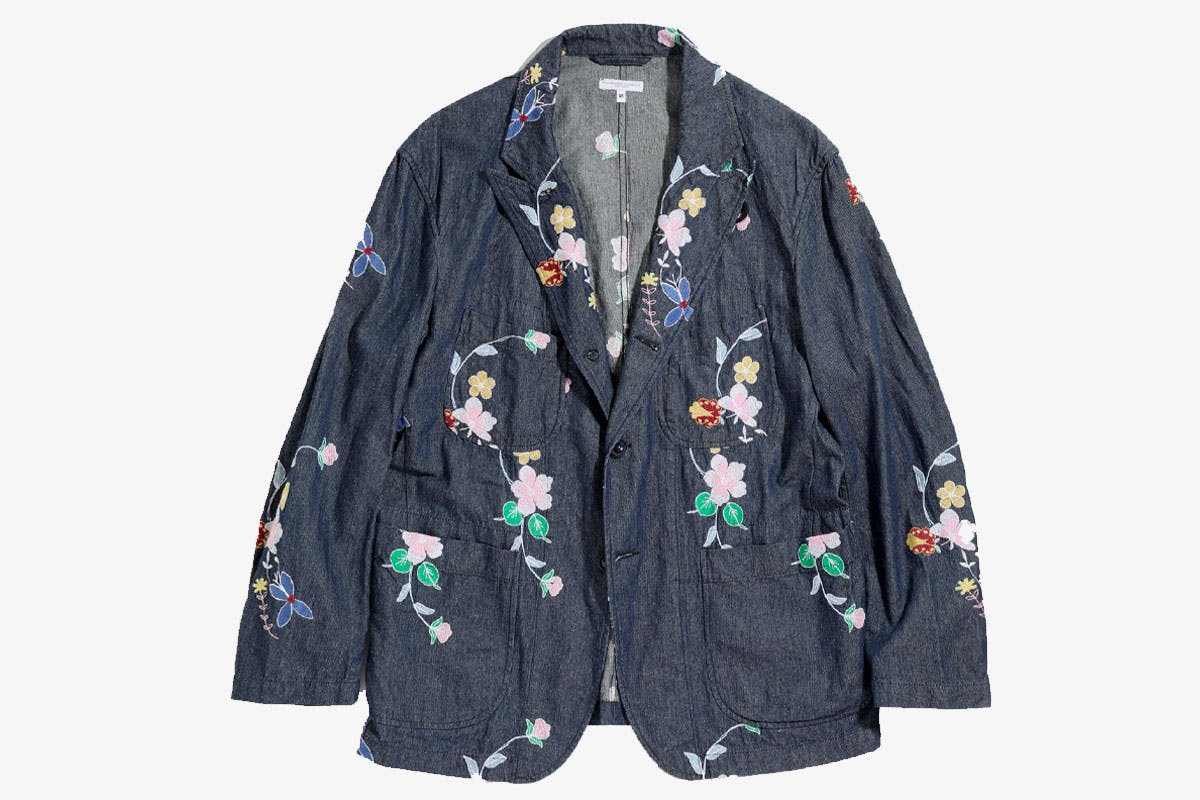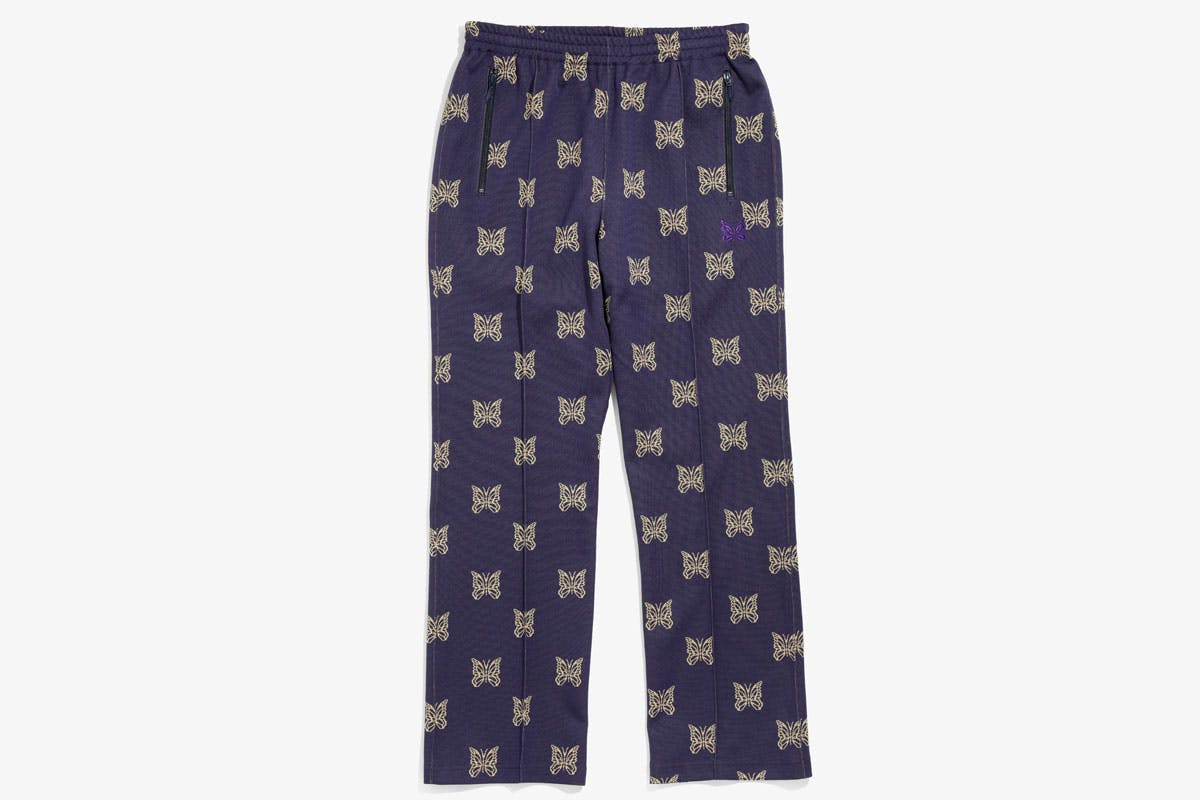 Nepenthes is a company that holds a special place in the Highsnobiety universe. The Japanese brand is home to three highly covetable sub-labels, each with its own unique appeal. For diehard menswear nerds into workwear and Americana with a modern edge, there's Daiki Suzuki's Engineered Garments, whose collaborative Uniqlo fleeces have become part of the urban cognoscenti uniform. For lovers of high-end sportswear with a psychedelic sensibility, there's Keizo Shimizu's AGWE-approved Needles. And for pseudo-outdoors lovers with a passion for trail mix and Birkenstocks, Kaname Nagoaka's South2West8 offers tie-dye fishing vests and leopard print overshirts that would make Joe Exotic jealous.
That is to say—there's literally something for everyone. But don't just take our word for it, podcaster and certified jawns enthusiast Lawrence Schlossman recently sang the brand's praises when it comes to dressing like a grown-up: "They're the fucking best; they have a great brand to satisfy a bunch of different segments. Just go to Nepenthes and cop whatever you feel."
Long a must-stop destination store in New York City's fabled Garment District, the company's London outpost opened just last year, and with it launched the London e-commerce site that primarily serves its European clientele. But now, North Americans get something long overdue: A dedicated Nepenthes NY e-commerce offering at nepenthesny.com.
Primarily serving the U.S. and Canada, the site launched this morning and is certainly a step above the previous way of ordering online from the shop — checking out their Tumblr and doing a phone order. Given the current store closures induced by Covid-19, this new launch is one way the brand can get its goods to its wide array of fans.
All three Nepenthes brands are sold, with new items coming in every week. One thing not to sleep on? The Nepenthes store exclusives. In this case, it's the multi-pocketed FA Pant from Engineered Garments in four exclusive fabrics: blackwatch NYCO cloth, mini tattersall NYCO cloth, a cotton-linen glenplaid, and an olive cotton reverse sateen. Here are a few other picks from the shop worth your dollar.
The FA Pant is a cargo pant on steroids, but the blackwatch tartan on this Nepenthes-exclusive pair adds a classic touch to the durable, military-grade NYCO fabric, a mix of hardcore Cordura and sporty nylon.
South2West8's oversized surplus staples definitely speak to how today's WFH silhouettes should look and feel. This out-there parka, with its contrasting leopard stripes, is definitely something straight out of Joe Exotic's "Hulk Hogan meets Lil Nas X" mood board.
Needles might be known for its sporty offerings and rebuilt vintage flannels and military gear, but it also shines when it comes to artisanal takes on streetwear staples. The splattered coach jacket elevates the eminently casual piece to "don't ask me where I got this" covetability.
When it comes to Engineered Garments, there is such a thing as playing it too safe. Daiki Suzuki's Bedford Jacket is truly one of the greatest pieces in modern menswear. Its unstructured shape means it looks as good with a T-shirt as it does with a rumpled oxford, and the embroidery on this versatile chambray makes it stand out from run-of-the-mill offerings.
If you don't have at least one pair of Needles Narrow Trackpants in your wardrobe, this is your chance to rectify that mistake. The basic side-stripe ones can be seen on just about every other IG fit pic these days, so the statement-making versions featuring an all-over print of Needles' butterfly logo are definitely a flex.
South2West8's bag game is seriously under-appreciated. The double straps make this tie-dye tote a lot easier to carry, and with plastic bag laws making a good tote all the more necessary in cities like New York, it can't hurt to have a solid go-to like this one.