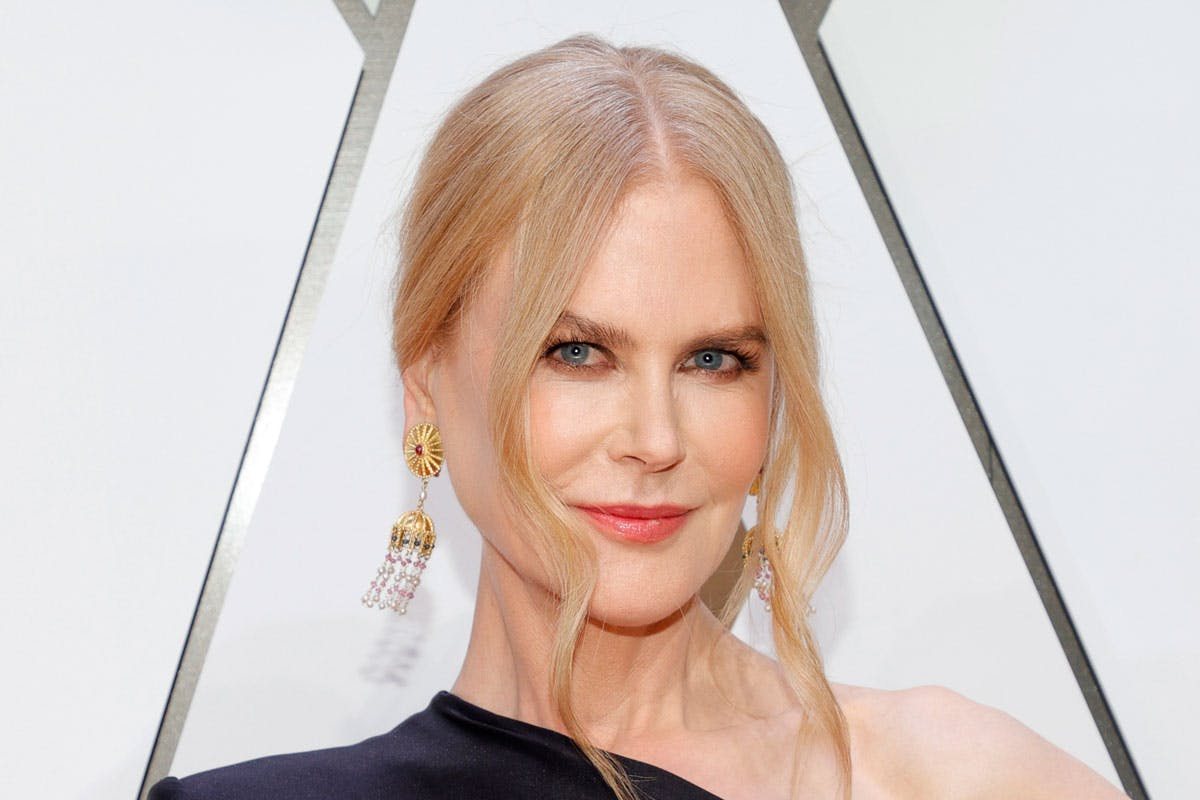 Nicole Kidman's Vanity Fair cover is the pop culture palette cleanse we all need.
Upon gazing at Australia's best, the debris floating around my clutter-ridden brain dissolves: Kanye West? Never met her. Julia Fox? Who is she? Pete Davidson? No idea.
Shot by Maurizio Cattelan and Pierpaolo Ferrari of TOILETPAPER, Kidman is transformed into an Eve-like figure, the keeper of a lush, gated garden (where, presumably, the Oscar for Best Actress resides).
And what does God's scorned daughter wear? Miu Miu's vibe-shifting Spring/Summer 2022 collection, of course!
Styled by Katie Grand, the actor bares her entire abdomen in an ultra low-rise mini skirt, paired with a matching crop top — a serve, but one that not everyone seems to be on board with.
Some are pointing to the cover as evidence of photo editors' Photoshop-happy fingers, alleging that there's "no way" Kidman could possibly look that good at age 54.
Rude!
Anyone who watched Nine Perfect Strangers knows that Nic indeed looks that good. And who is anyone to gatekeep a grown woman from dressing like she's auditioning to replace Dominique Swain in Lolita?
Kidman is the undeniable MVP of Vanity Fair's 2022 Hollywood Issue, an annual series of covers spotlighting the biggest and brightest names in entertainment.
There's also Kristen Stewart in jeans and a metallic American Apparel bodysuit (I won't say they did her dirty, but they did her dirty), Benedict Cumberbatch emerging from a bathtub in a wet T-shirt (the BC agenda is real) and Andrew Garfield dangling from a crane in a pink suit (I didn't see Tick, Tick... Boom! and I have zero plans to).
So whenever you're reminded of the things that may or may not be plaguing your conscience — existential dread about Ye's upcoming album release, the Russia-Ukraine Crisis, whether President's Day is problematic — look at Nicole Kidman's cover. It'll help. I promise.