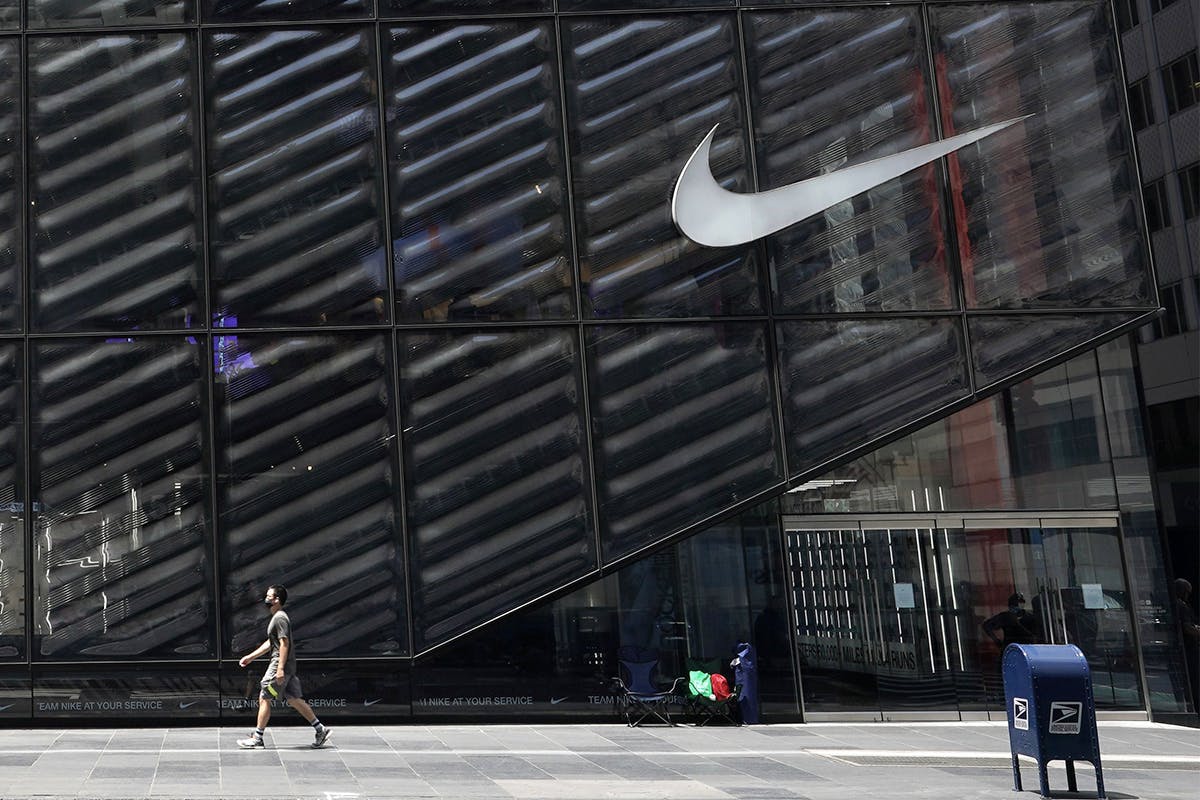 Nike is celebrating the 55th anniversary of the historic Voting Rights Act by joining with Time to Vote. The partnership aims to increase voter participation in the upcoming US elections by giving employees more "time to vote."
"It feels especially appropriate to make this commitment on the 55th anniversary of the day that our country removed barriers that prevented Black voters from casting their ballots" explained Hilary Krane, Nike, Inc. EVP, Chief Administrative Officer and General Counsel.
There's less than three months before Election Day and voter suppression remains a serious problem in the US. Discriminatory voter ID laws, fewer polling sites, the ongoing coronavirus pandemic- and now cuts to the US Postal Service - are threatening the right to vote in America, particularly for Black and brown Americans.
Below, we've broken down what you need to know about the Voting Rights Act, voter suppression, and how Nike and other companies are trying to get their employees to the polls.
What is the Voting Rights Act & why is it under attack?
In 1965, President Lyndon B. Johnson signed into law the Voting Rights Act – just a few months after the late John Lewis marched with Martin Luther King across Alabama, fighting for the right to vote for Black Americans.
This was the first federal legislation designed to protect American voters from Jim Crow-era racism and voter suppression. Crucially, it gave the US attorney general and US district court of Washington DC the power to strike down local and state laws that could discriminate against voters who might speak another language or live in minority neighborhoods.
Unfortunately, the 2013 Shelby County v. Holder supreme court decision found that two provisions of the Voting Rights Act were unconstitutional because "the formula used to make that determination was outdated." Soon after the ruling, states including Texas, North Carolina, Mississippi, and Alabama announced plans to bring a previously barred voter ID law into effect.
A Guardian report has since argued that in the last few years Black Americans have been targeted by these laws. Lanisha Bratcher, Crystal Mason and Alfonso Tucker, for example, were prosecuted for voter fraud or barred from voting for small mistakes or for an unpaid $4 fine.
These are just some examples of how the undermining of the Voting Rights Act will impact voter turnout and, ultimately, the result of the presidential election this year.
What does voter restriction look like?
Over the last decade, states have enacted voter restrictions that disproportionately disenfranchise racial minorities. Even though studies have consistently found that voter fraud is rare, states continue to introduce stricter voter ID laws. These require voters to present a government-issued photo ID in order to vote. Millions of Americans don't have these cards, and they are disproportionately people of color.
Other states imposed new restrictions on the voter registration process. The Brannan Center found that Tennessee imposed new hurdles for third-party voter registration drives in response to a "large-scale effort to register black voters" ahead of the 2018 election.
In 2017, Georgia enacted an "exact match" law that required voters' names to perfectly match their names on approved forms of identification. In the 2018 elections, approximately 80 percent of Georgia voters whose registrations were blocked by this law were people of color.
What would accessible voting mean for the election?
Back in March, Donald Trump admitted that making it easier to vote in America would hurt the Republican party. "I will tell you this, when you look at the before and after, the things they had in there were crazy," he said on Fox and Friends. "They had levels of voting, that if you ever agreed to it you'd never have a Republican elected in this country again, they had things in there about election days, and what you do...and it was totally crazy."
In reality, greater accessibility to voting would ensure that political leadership more accurately reflected the values and needs of all Americans.
What are Nike and Time to Vote doing to help?
Many Americans, but particularly low-income voters are precluded from voting because of precarious, and often inflexible work environments.
Time To Vote is a nonpartisan, business-led initiative to help ensure employees across America don't have to choose between voting and making it to work. Nike is one of over 600 companies that have committed to giving employees access to and information about early voting or vote-by-mail options, offering paid time off on Election Day or making it a day without meetings.
For more information, visit maketimetovote.org.