When Luke Meier co-founded OAMC back in 2013, he did so with the intention of conjuring a harmonious balance between modern aesthetics and innovation in the world of fashion.
One decade — and countless collections — on, it's safe to say that balance has been achieved. In fact, Meier's penchant for innovation shows no sign of letting up with the brand's Re:Work series release just one of many recent examples that highlight the ongoing quality in his work.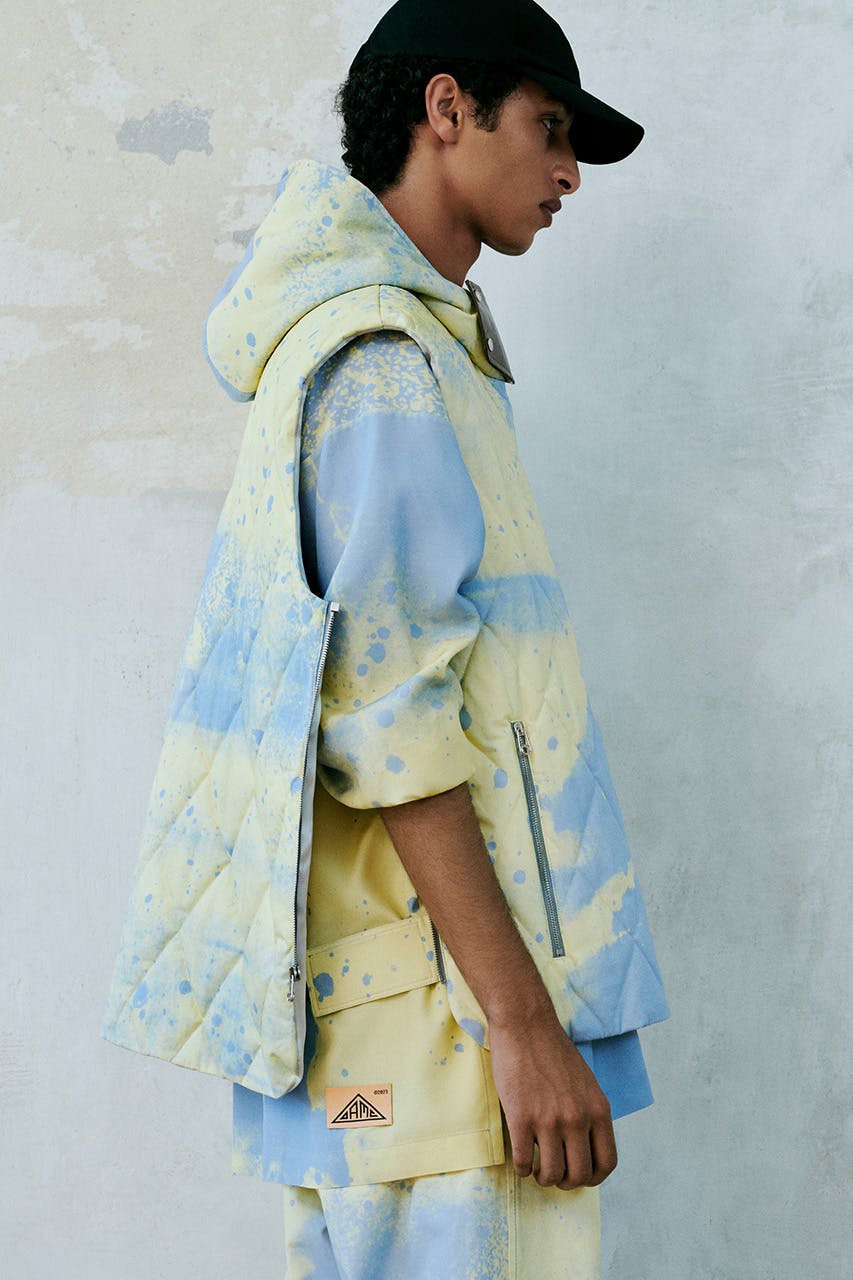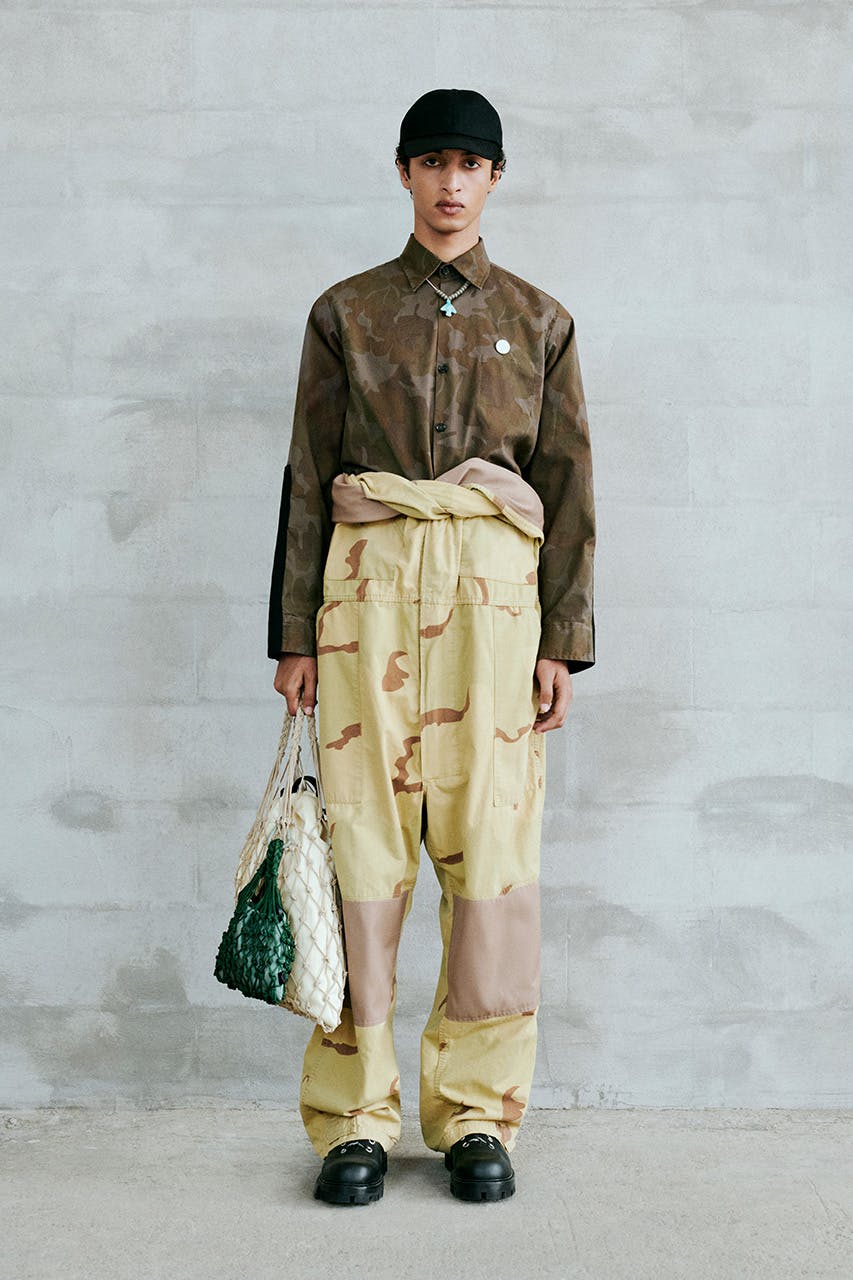 The Canadian designer — who is also a part of the husband-and-wife creative duo behind Jil Sander — often looks to the not-so-obvious for inspiration, spending vast amounts of time outdoors, by the ocean, and in the mountains.
For OAMC's SS23 collection, Meier must have found himself firmly in the latter, after studying the form of Alpine garments to then manipulate the archetypes with a modern and practical sensibility.
The result? Astounding.
"The inspiration was the outdoors: both nature itself, including the forms, patterns, and colors, but also the language of outdoor functional clothing," Meier tells Highsnobiety.
"Typically this can conjure images of something cold, industrial, and mechanical, however we work on functional products that have both warmth and a human touch."
The collection — which is available online now — is unmistakably OAMC (think crisp cottons, sharp wools, and shiny leathers), with collars climbing the neck, jacquard and intarsia knits carrying logos and insignias, and tailoring strong and straight aplenty.
Military garments have been repurposed, dyed, and refinished with recycled materials, while vintage nylon parachutes are deconstructed, shaped, padded, lined, and over-dyed into completely new pieces.
"We have taken some references of the outdoors but put them through the OAMC lens," says Meier on the collection's particulars.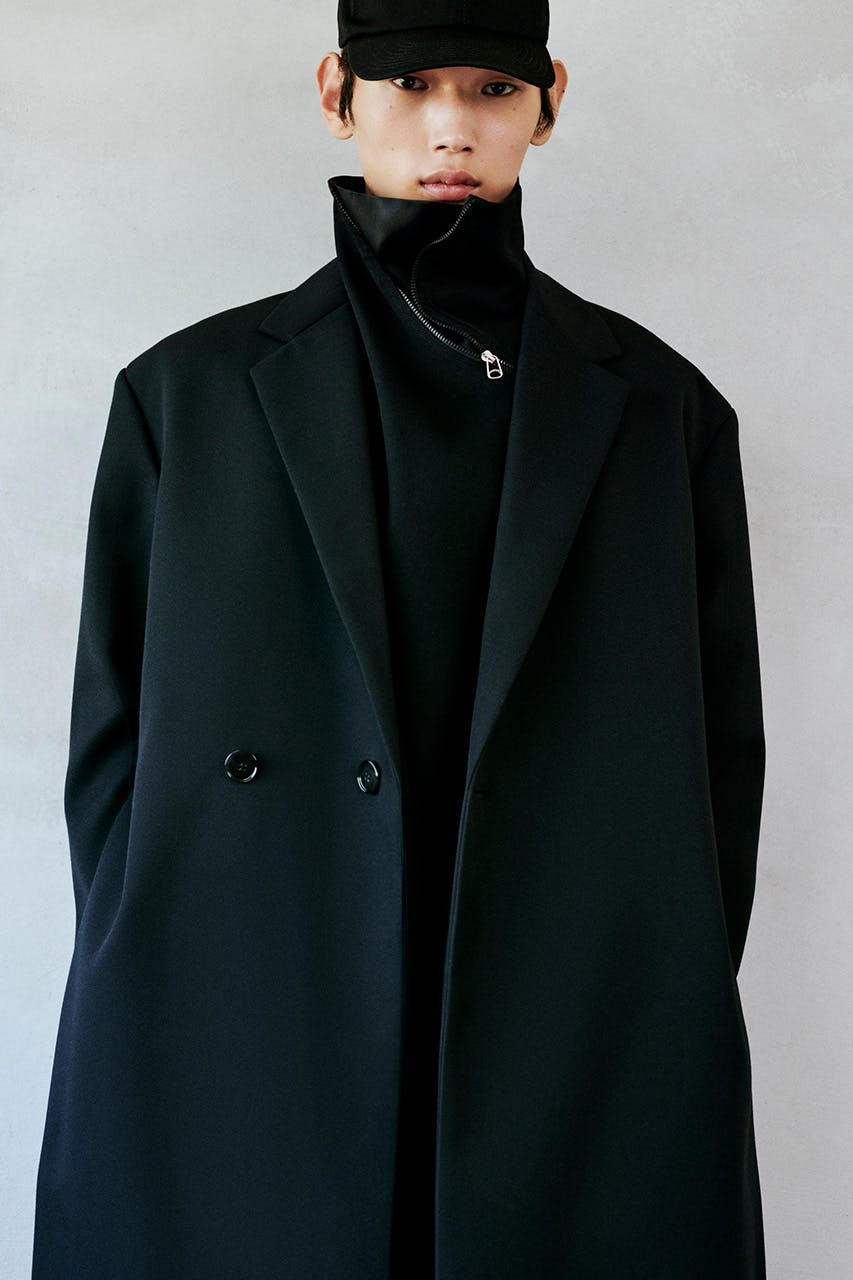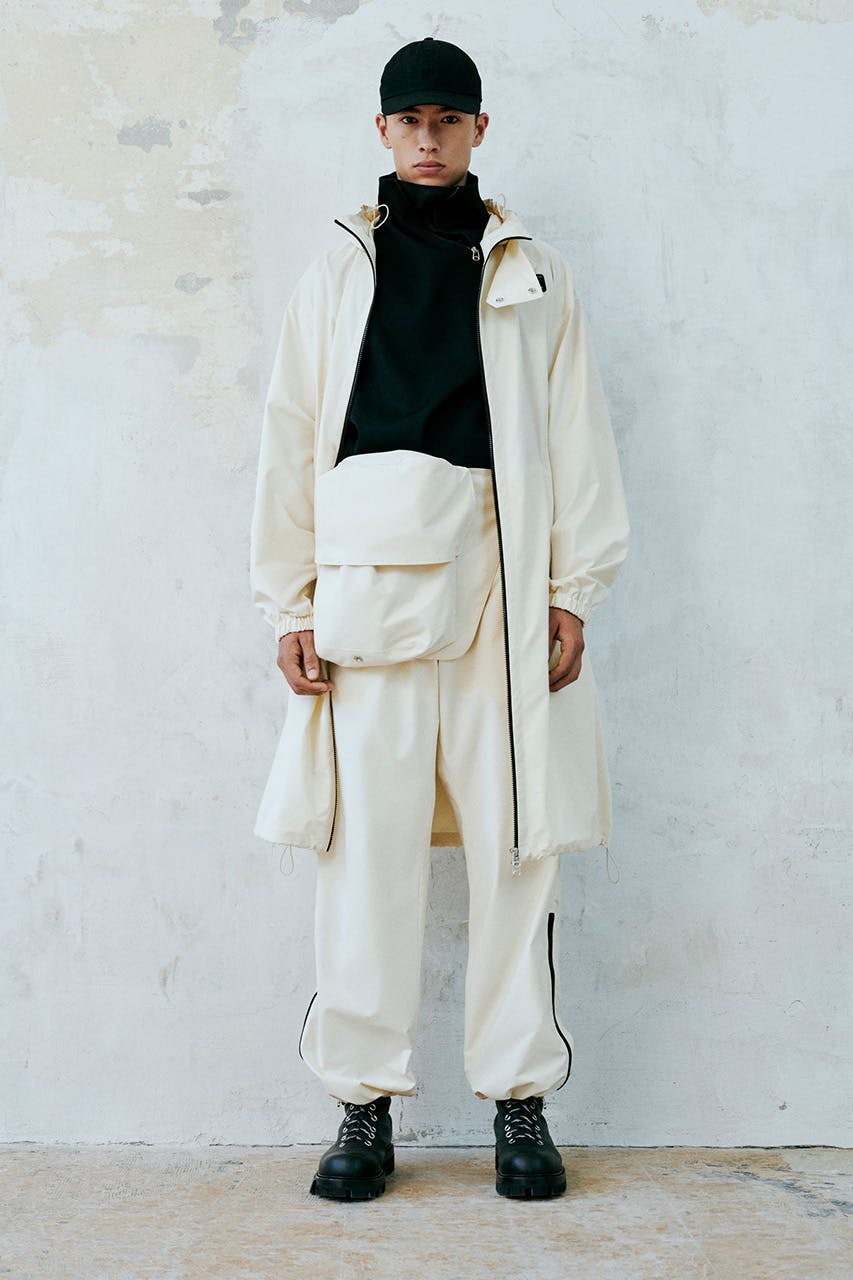 "We've Elevated the garments and accessories through deep fabric and construction research while maintaining the original attitude and point of view. We care that the products are at a very high level, and also have a strong aesthetic sensibility," he adds.
Proceedings are rounded out with a myriad of outdoor-ready footwear (including a pair of vintage trail running-inspired shoes), as well as the introduction of Japanese denim which arrives strong and generous with a distinctly hand-made feeling.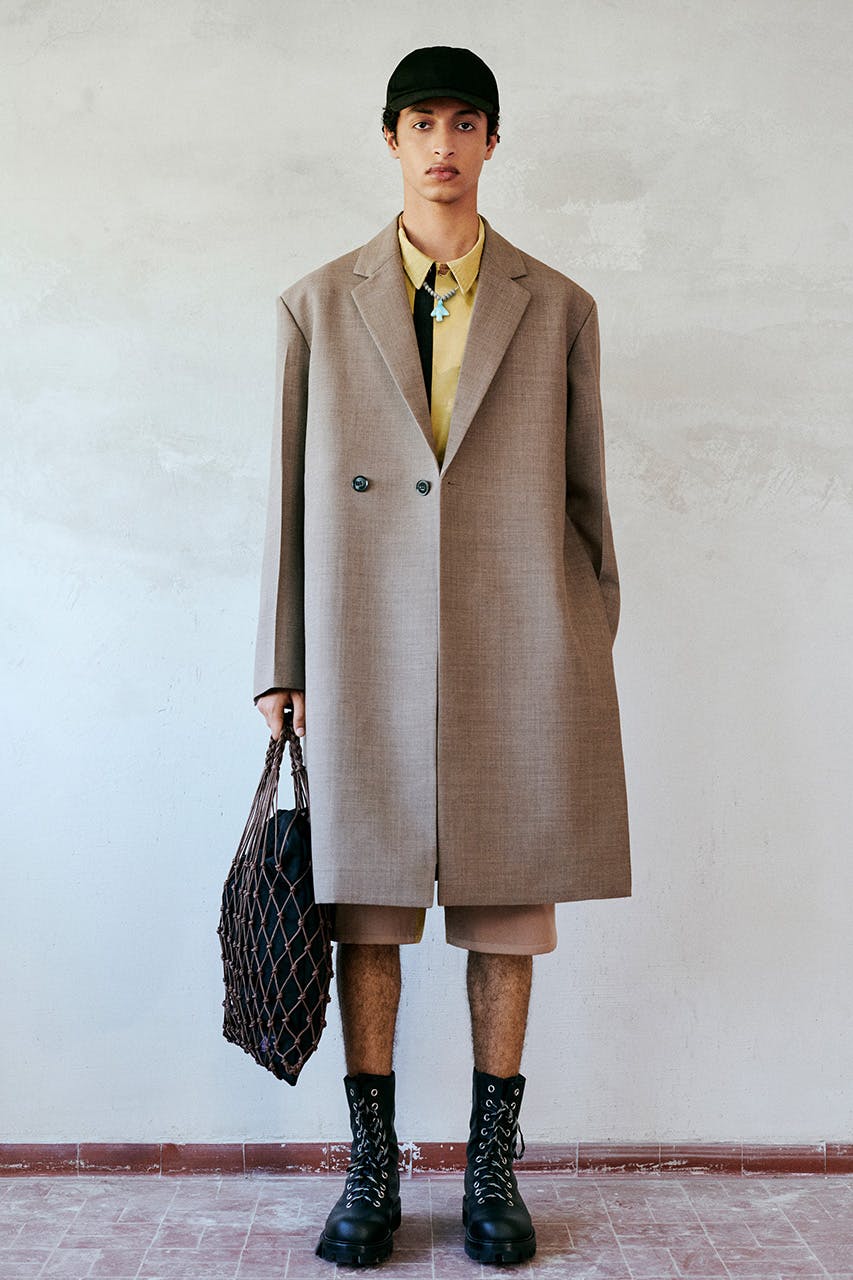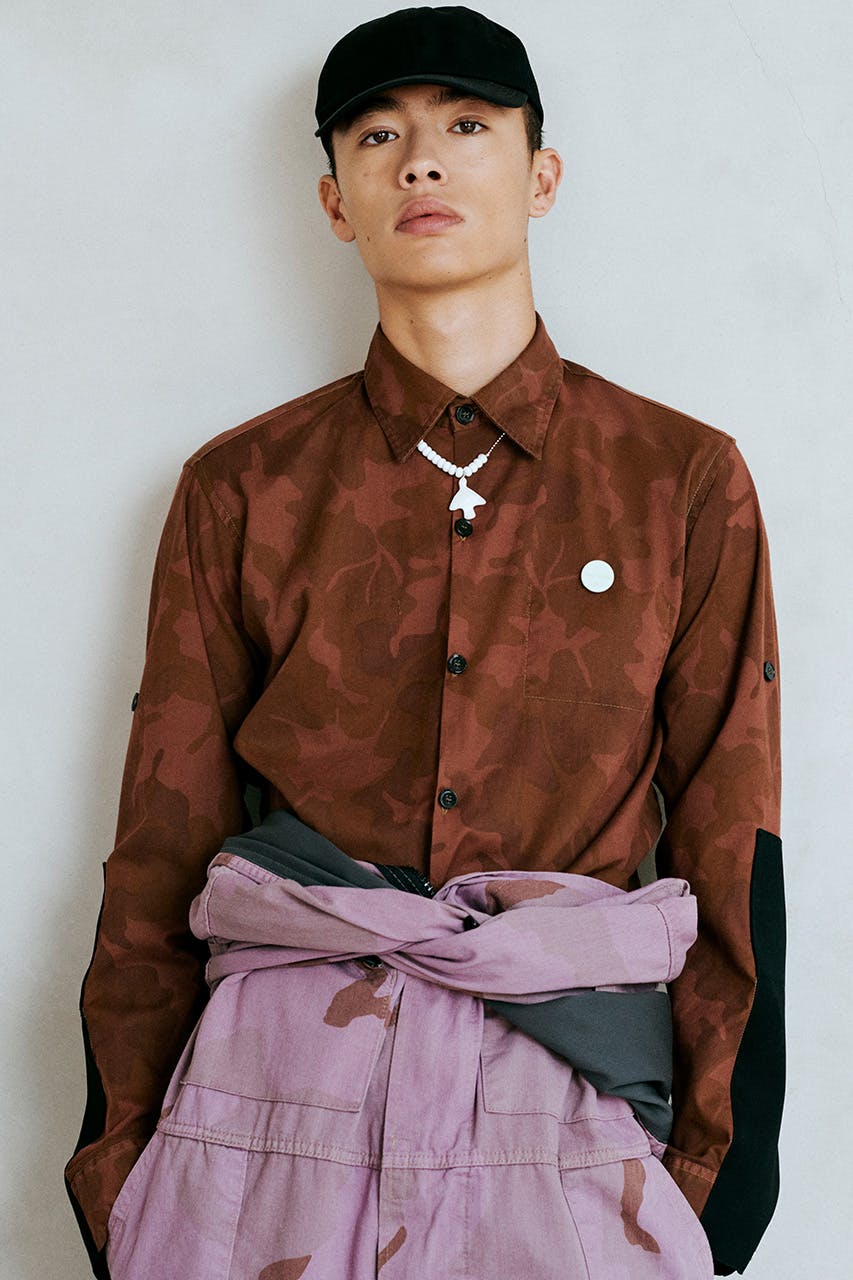 SS23 is very much service resumed for Meier and OAMC with nature proving the ideal inspirer yet again. That being said, with the holy trio of mother nature, functionality, Meier eye for design, it was always going to be a match made in heaven — and long may it continue.
Shop our favorite products