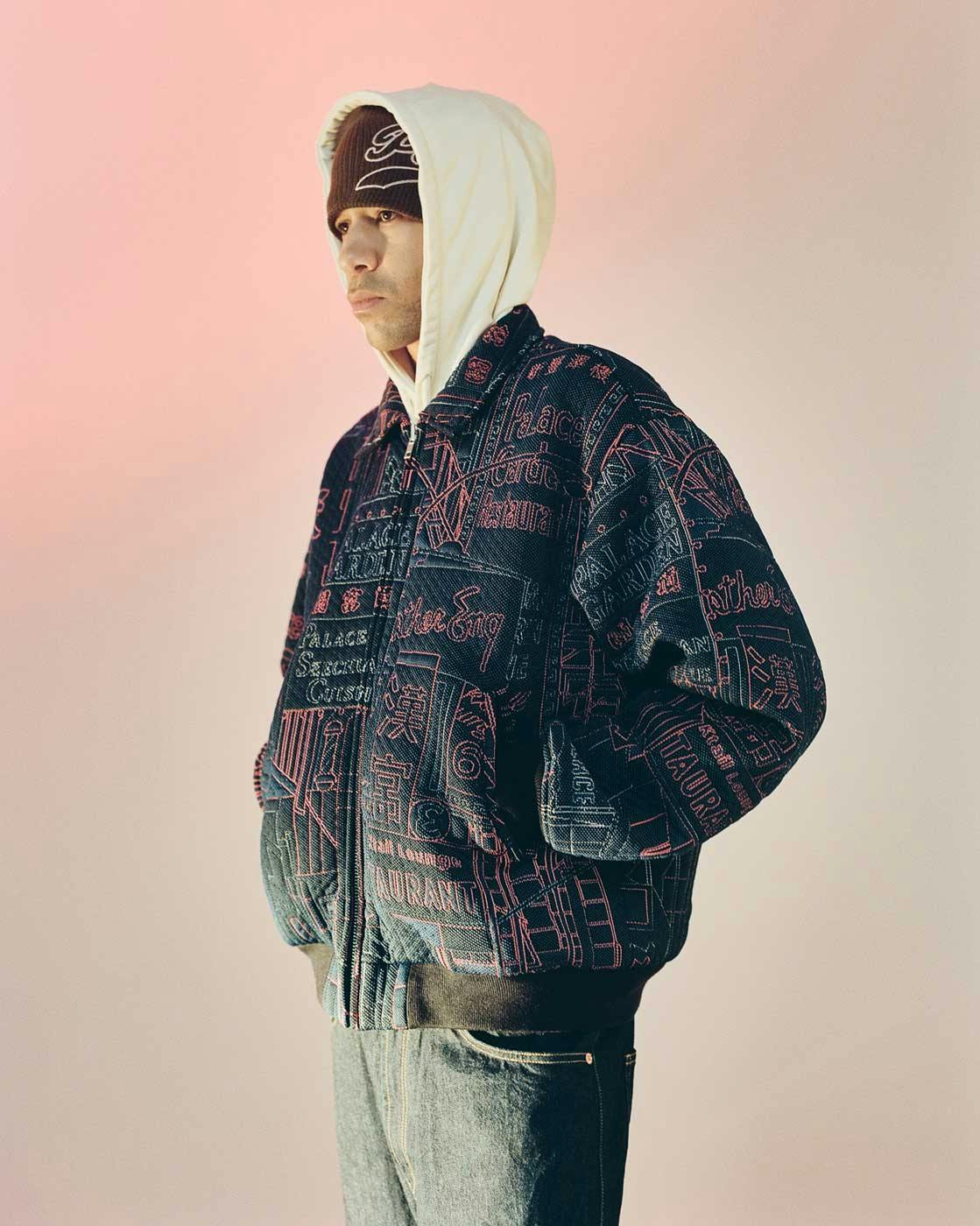 No one can accuse Palace Skateboards of dropping the collaborative ball. The British skate label is on top of the world when it comes to team-ups and its Spring 2023 collection keeps the hits coming. Next on the docket? To name a few, adidas, UGG, Junya Watanabe, and a very special jacket co-created with the Dutch textile wizards at Byborre.
It's a match made in heaven, really. Byborre founder Borre Akkersdijk can count a resumé of collaborations nearly as impressive as Palace's (adidas, Descente, The Woolmark Company, the list goes on), but fans who thought Byborre called it quits in 2022 may be confused by the sudden big name team-up.
To clarify, Byborre did call Edition11, the collection it released in late 2022, the "end of an era." The era in question was the era in which Byborre produced seasonal collections, though; the company is still very much around and still very much active.
Going forward, "Byborre as a textile innovation company will function as a platform," Akkersdijk explained. "We bring responsible knits and transparency to brands in different industries." Akkersdijk compared Byborre's Create platform to GORE-TEX's licensing program: anyone can work with the company to bring their ideas to life using its proprietary tools.
So that's the future of Byborre but what about the Palace collab that's dropping in the present (February 3 on Palace's site, to be specific)? How'd that happen?
Pretty organically, actually.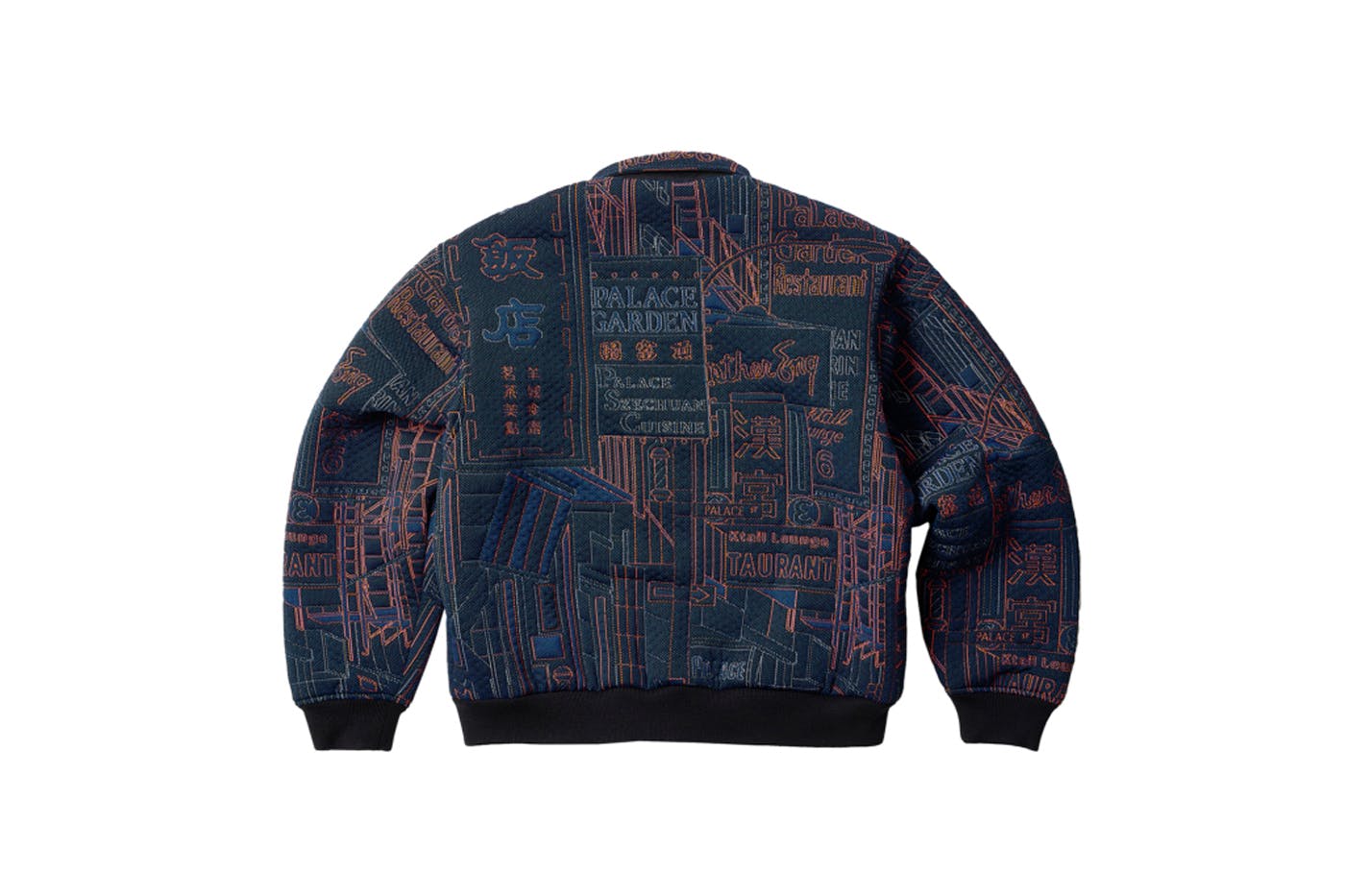 As mutual fans, "working with [Palace's] design team was great," Akkersdijk said. They have "a clear vision on street culture and inspiration from the '90s and 2000s," which yielded this collaborative down jacket.
Described by Akkersdijk as "a tribute to the Chinatowns across all the world's cities," the garment is a tangible representation of Palace and Byborre coming together. You've got that clever integrated jacquard that only Byborre can do and you've got the vivid graphics of Palace. Again, match made in heaven.
It recalls the vests that Byborre created for Kapital, sorta, in so far as it utilizes Byborre tech to realize the vision of an otherwise tech-lite fashion brand.
Akkersdijk differentiates the work his company did for Kapital and Palace quite easily: "We focused on developing a textile fitted to the DNA of the story and the collection," which Palace then shaped into the resulting garment.
Point is, every Byborre textile is a saga unto itself. A one-size-fits-all approach simply doesn't fit Byborre's oeuvre; whether its crafting a Western-inspired, Browns Beach-adjacent vest for a denim-first Japanese label or a statement piece for a skate brand, there's a story behind every stitch.
Shop our favorite products