Crazy to think that the year is nearly over and we're still getting collaborations as huge as Palace Skateboards x Gucci Vault. Two of the world's biggest, coolest brands casually linking up for a massively brilliant (and massively massive) collection? Fair play, 2022.
Before the Palace Gucci collab's October 21 release date at Palace, Gucci, and special Vault stores — check your local outpost! — we got our hands on a couple pieces from the collection to give them the once-over.
But, first, can we talk a second to appreciate Palace's killer year of collaborations? Engineered Garments, Mercedes, and Calvin Klein in one year? That's a pretty powerful resume.
Not that Gucci has been resting on its laurels. In 2022 alone, Alessandro Michele has guided the luxury house to team-ups with The North Face, web3 companies, Harry Styles, Major League Baseball, and, of course, adidas.
So, if anything, Palace Gucci is both brands taking a victory lap with their own well-deserved collaboration.
If that were the case, though, perhaps we'd have gotten a lazier collaboration than what the pair actually devised: a covetable selection of clothing and accessories that ranges from approachable outerwear and Palace's first womenswear offering to a monogrammed Moto Guzzi motorcycle. Bellissimo!
Despite — or perhaps due to — the Palace x Gucci collection's imminent release, the clothes are currently in short supply. Don't expect them to sit on Palace or Gucci store shelves, that's for sure.
Still, Highsnobiety was able to finagle a couple choice bits for your consideration.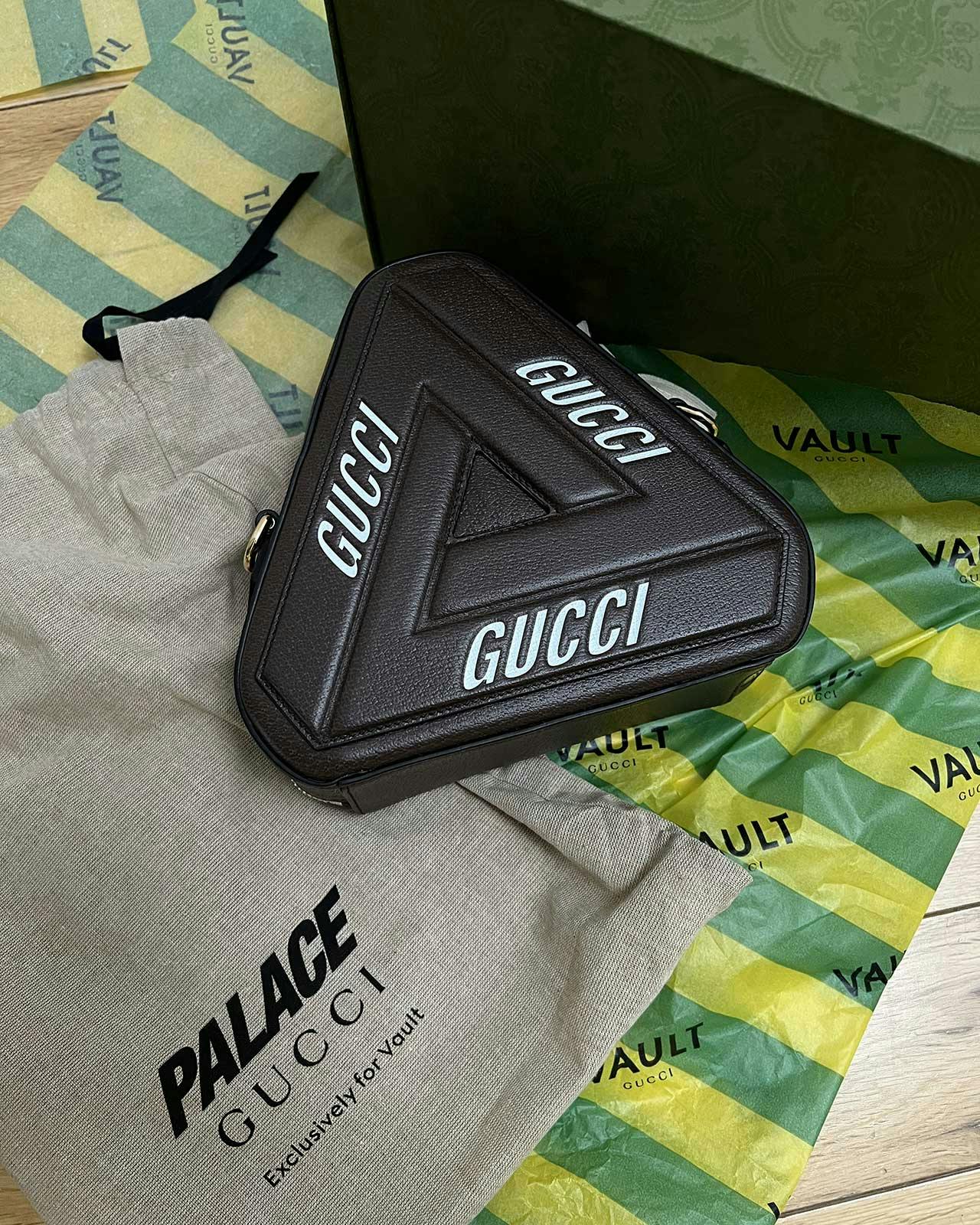 First up, a little leather pouch in the shape of Palace's inimitable Triferg logo and zhooshed up with a couple unmissable "Gucci"s.
What's cool is that this isn't a wallet, but a 3D case. It has a little metal ring on the side that allows it to dangle from the wearer's bag for that subtle flex.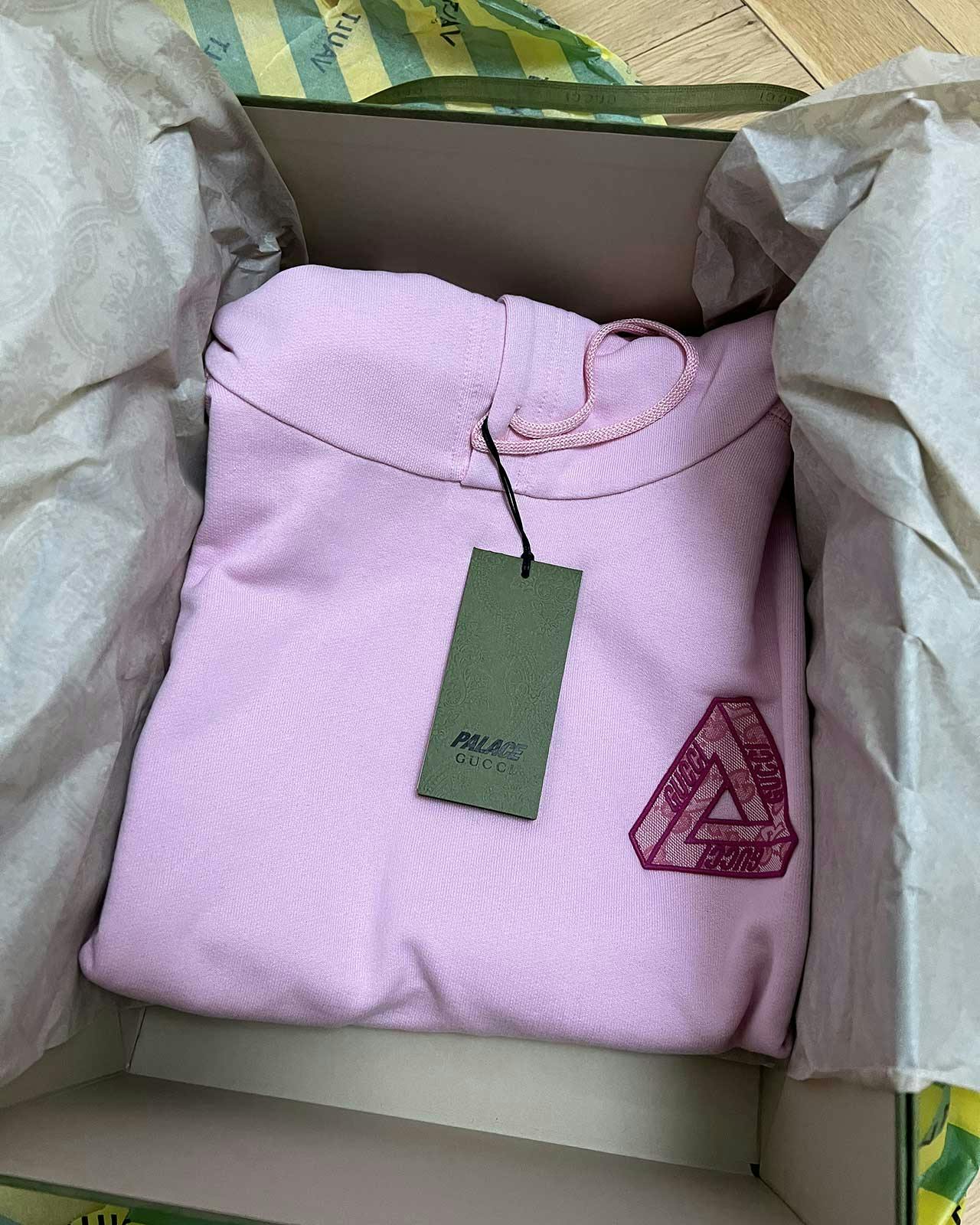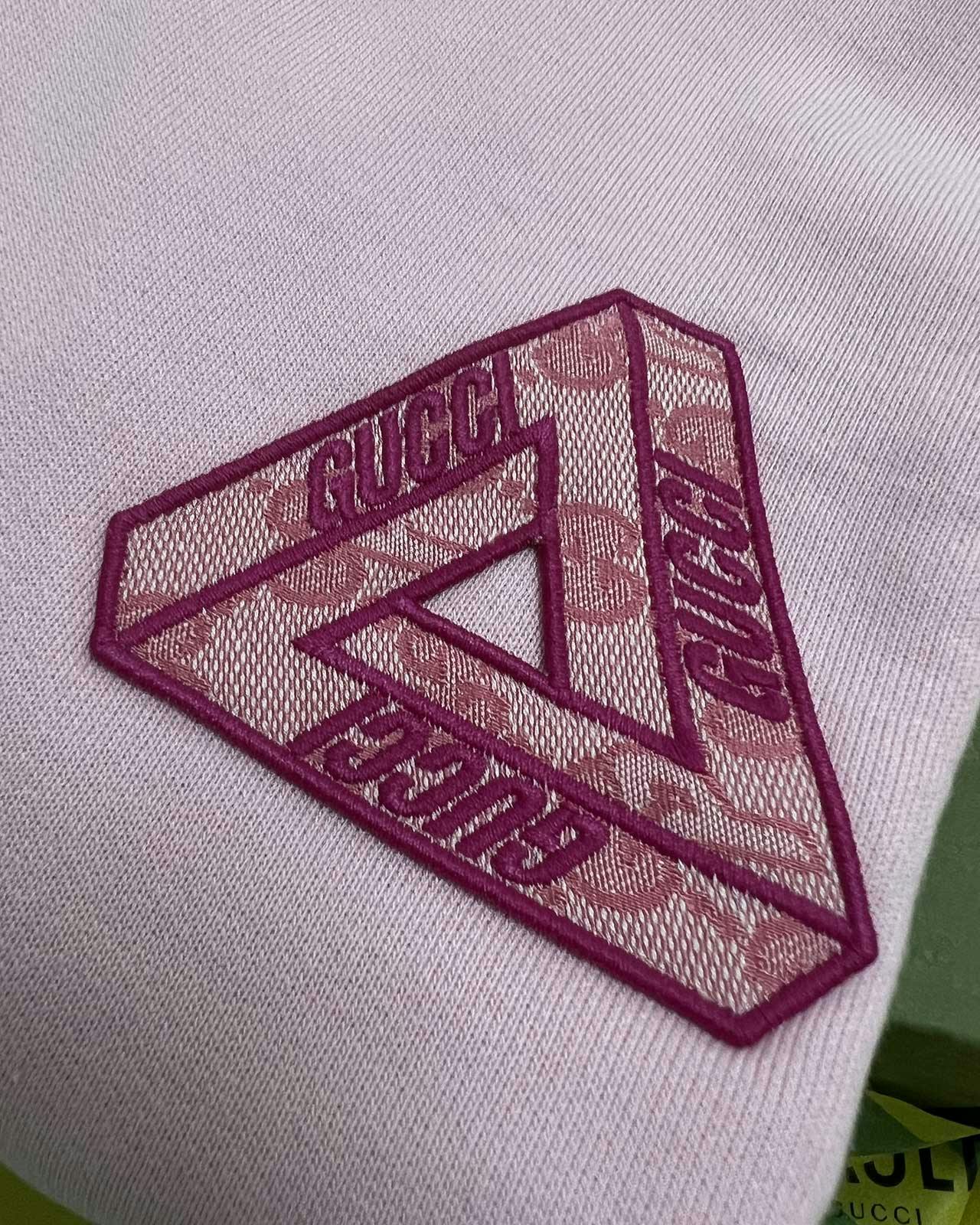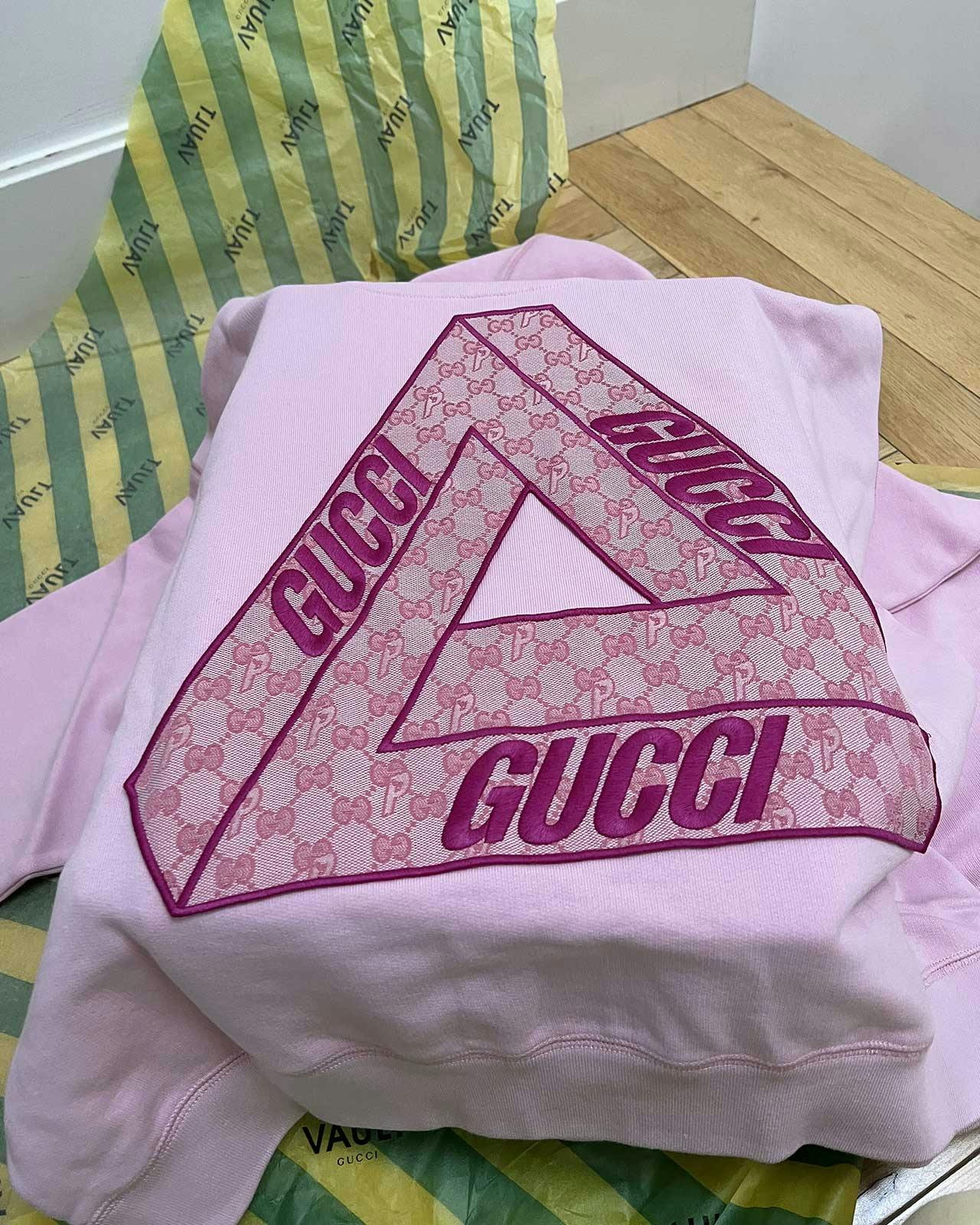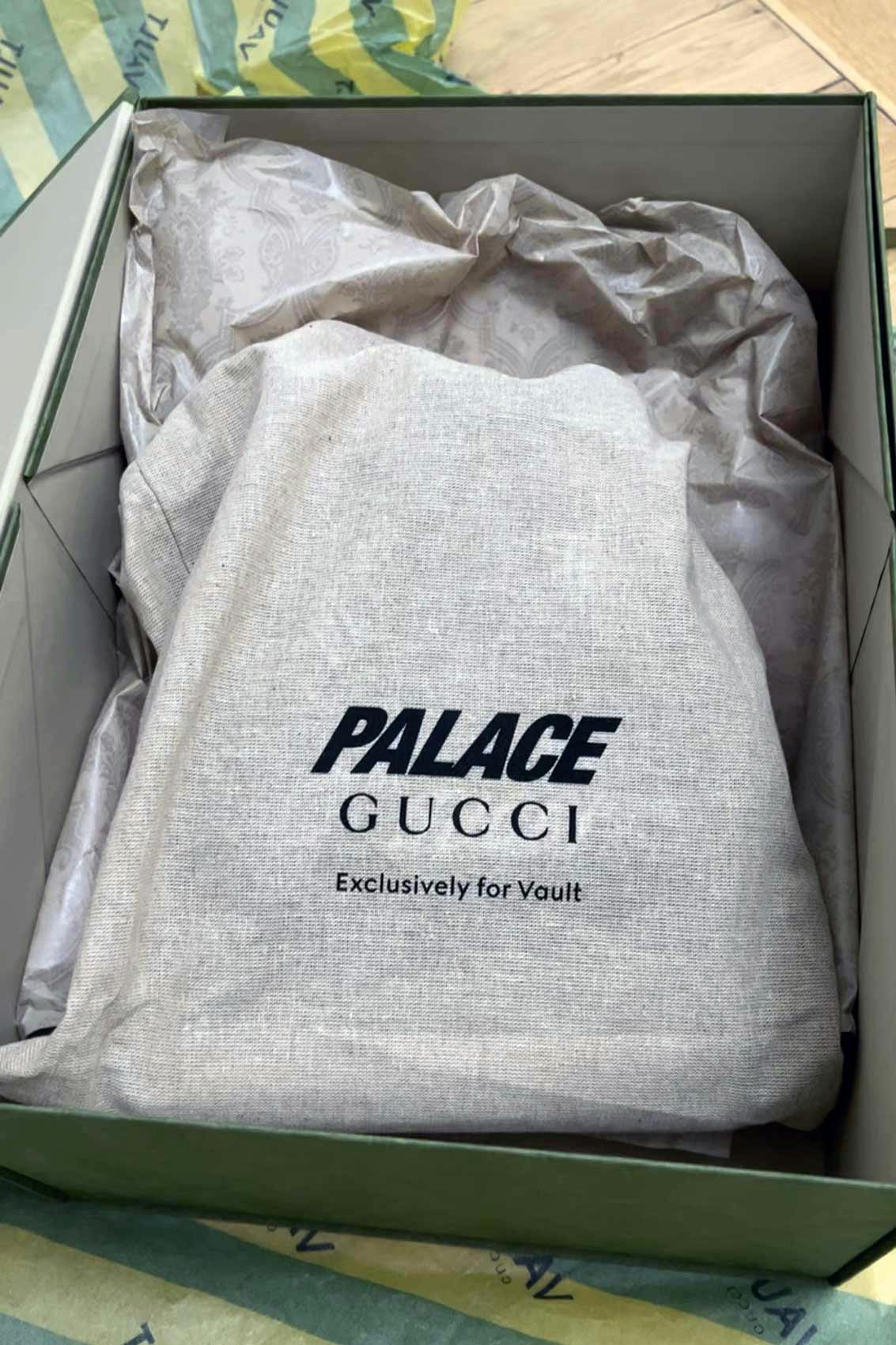 Then, there's a Palace Gucci hoodie, which is exactly what it sounds like, from the co-branded Triferg patches to the Gucci Vault bag it's packaged inside.
And who'd complain? You ain't buying Palace Gucci because you crave complicated backstory or advanced garments.
At its core, Palace is still a skateboarding brand and it makes easy clothes for daily wear. This collaboration sees Gucci more than ever delving deeper into that realm and the results are pleasantly approachable.
More information about the collection's prices and release date are set to be released imminently, so watch this space. Until then, start stretching your trigger fingers: like I said, Palace Gucci isn't gonna move slowly.