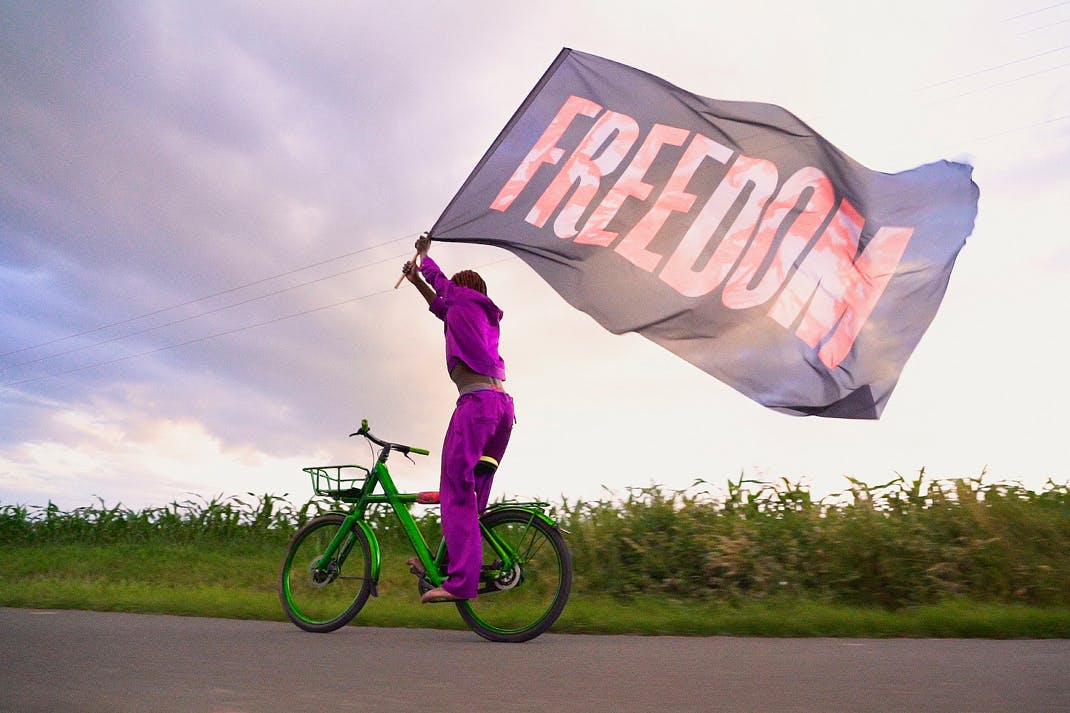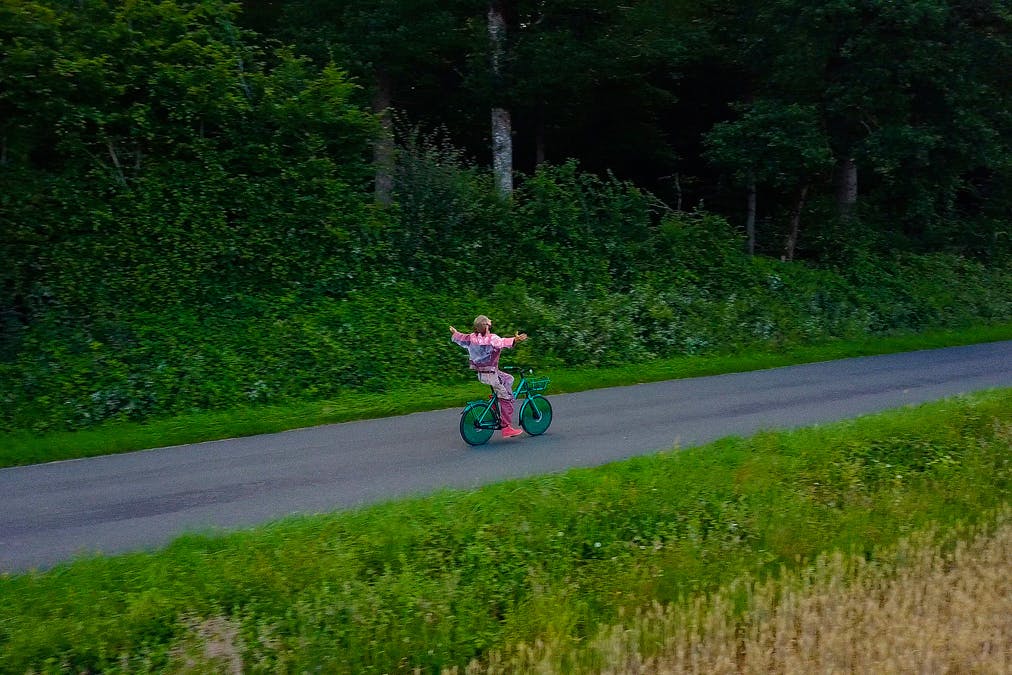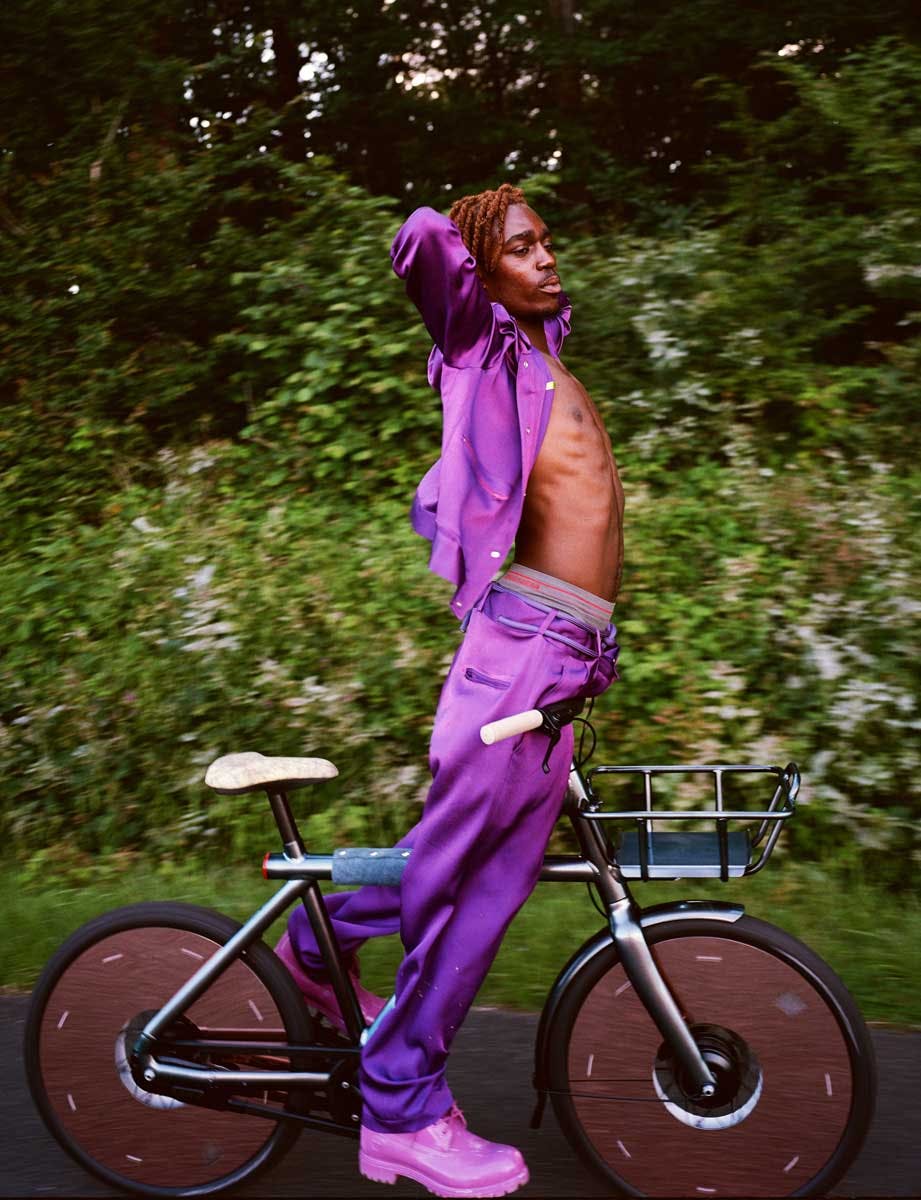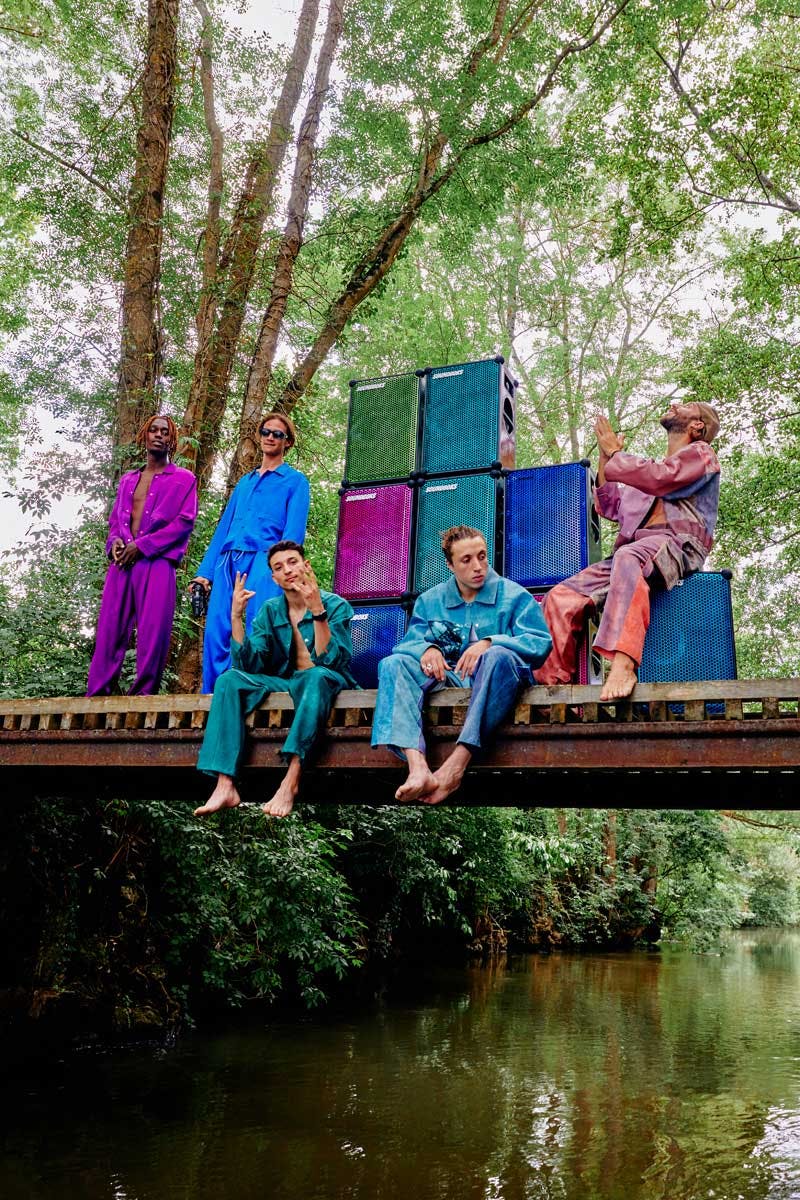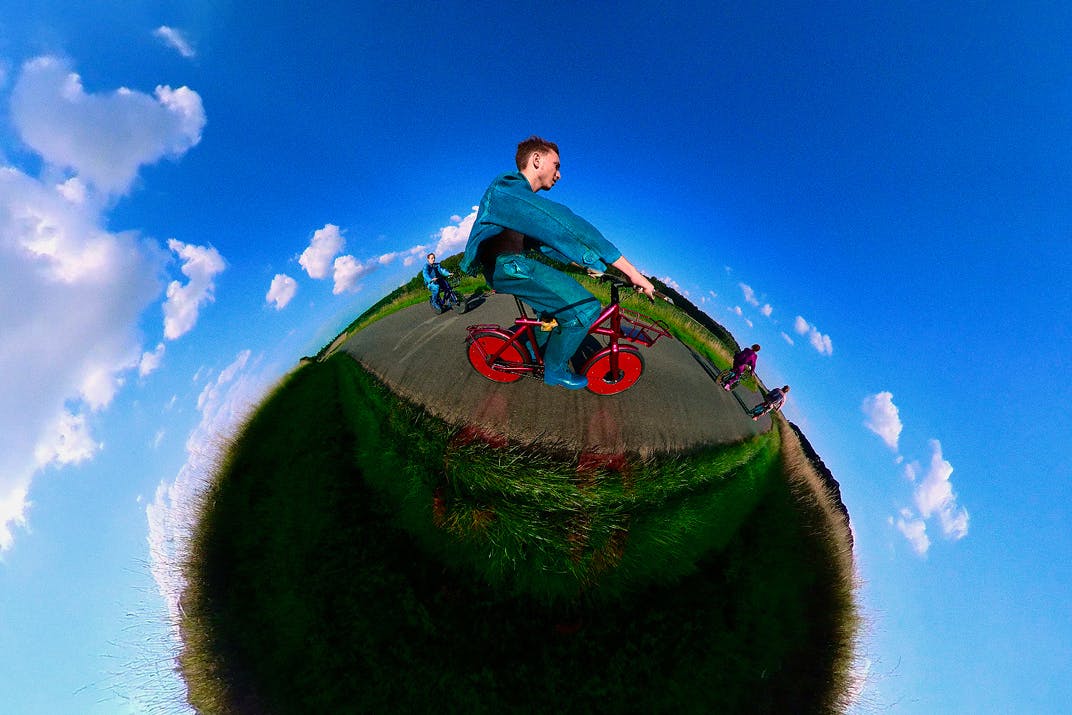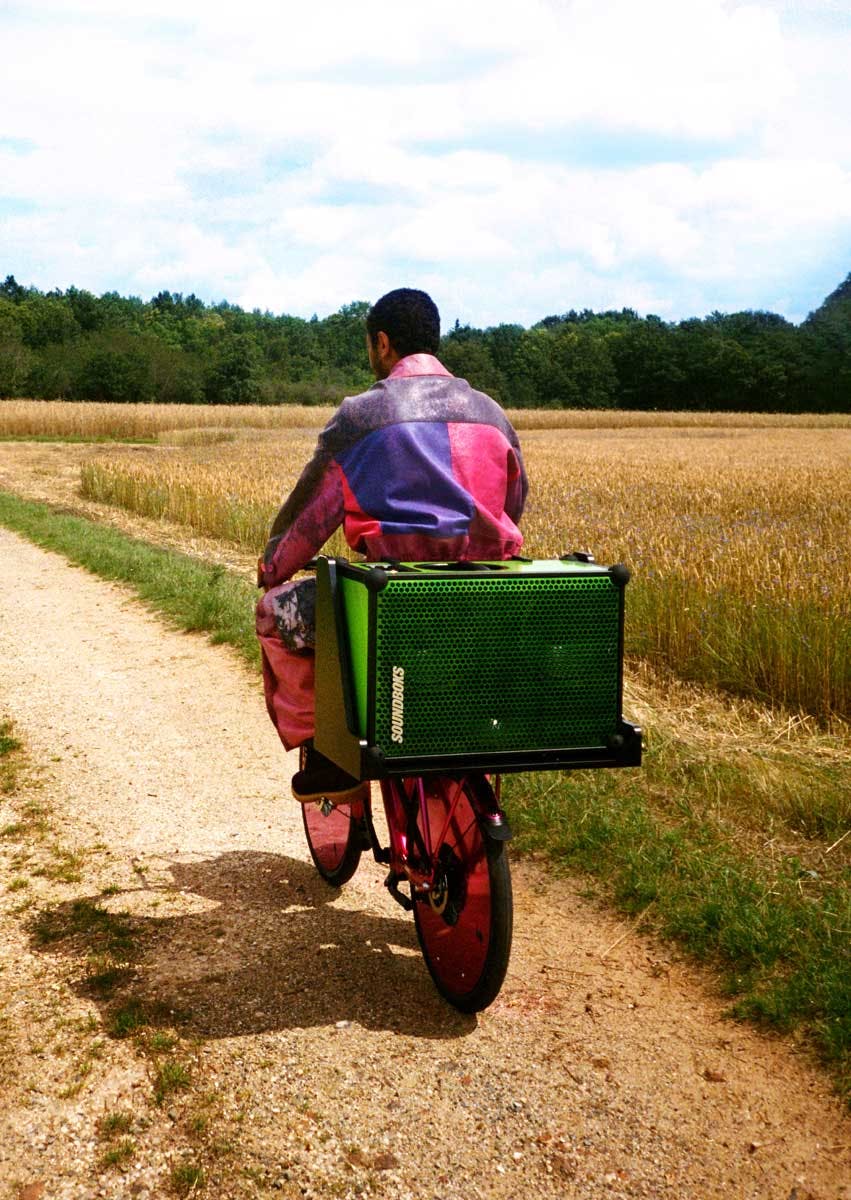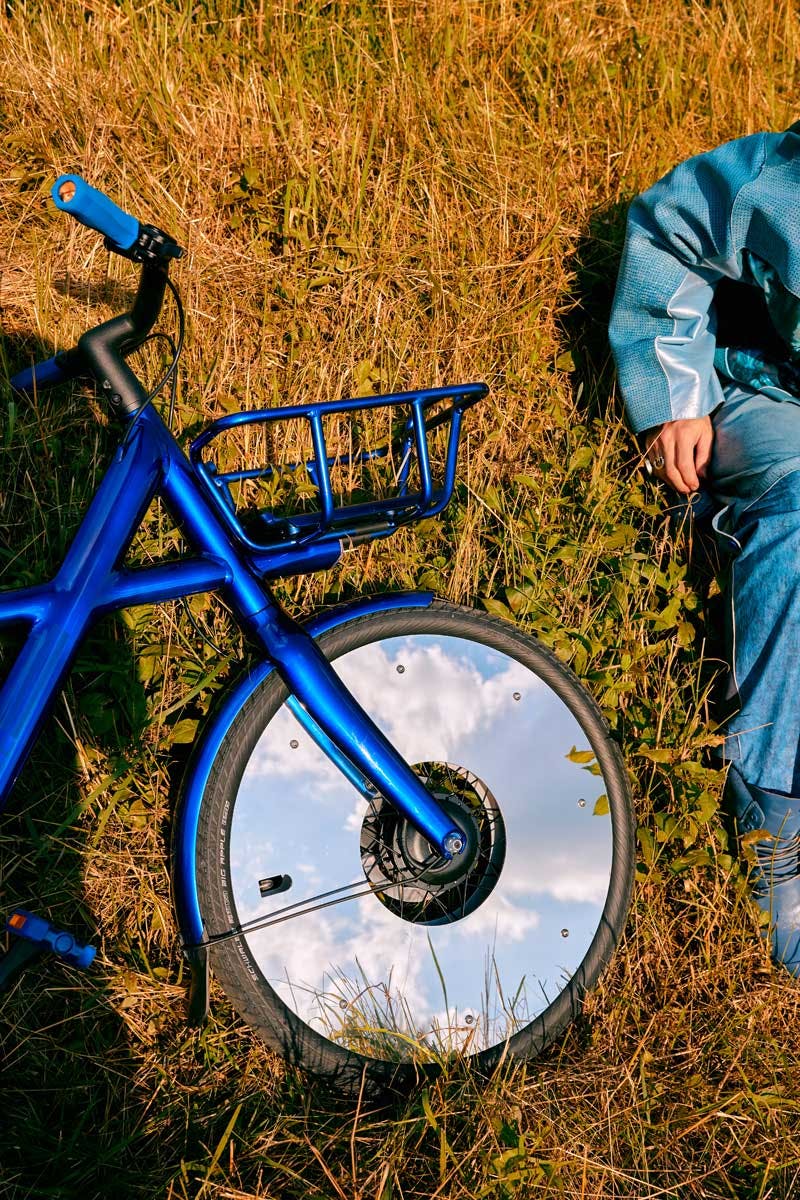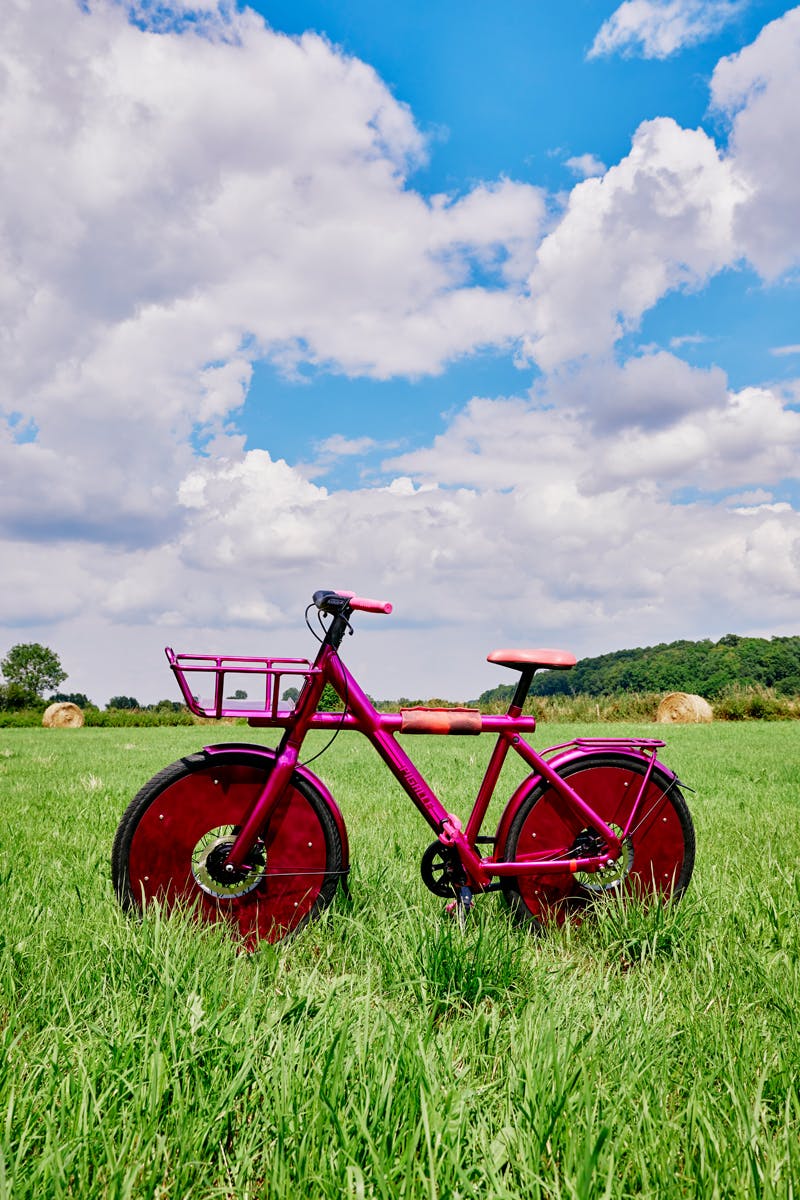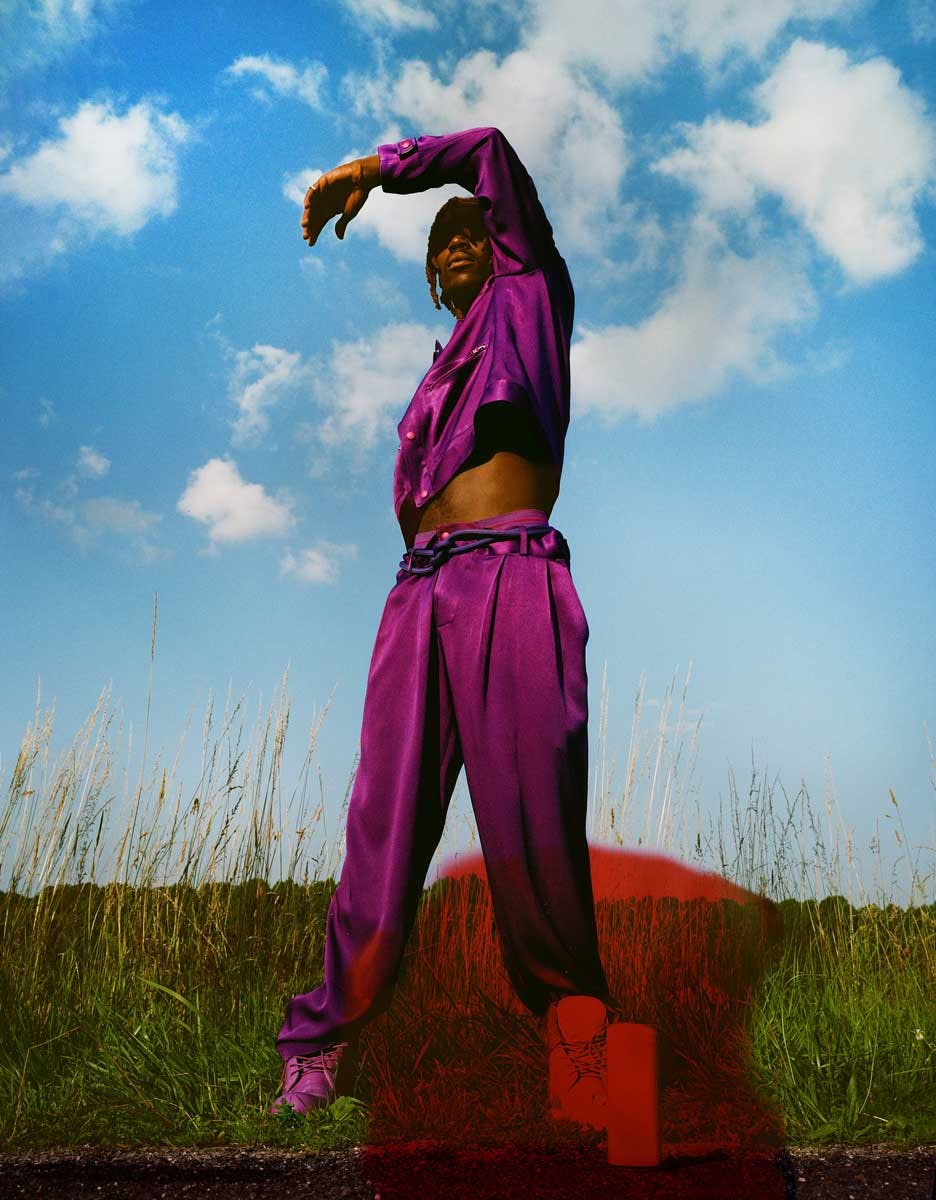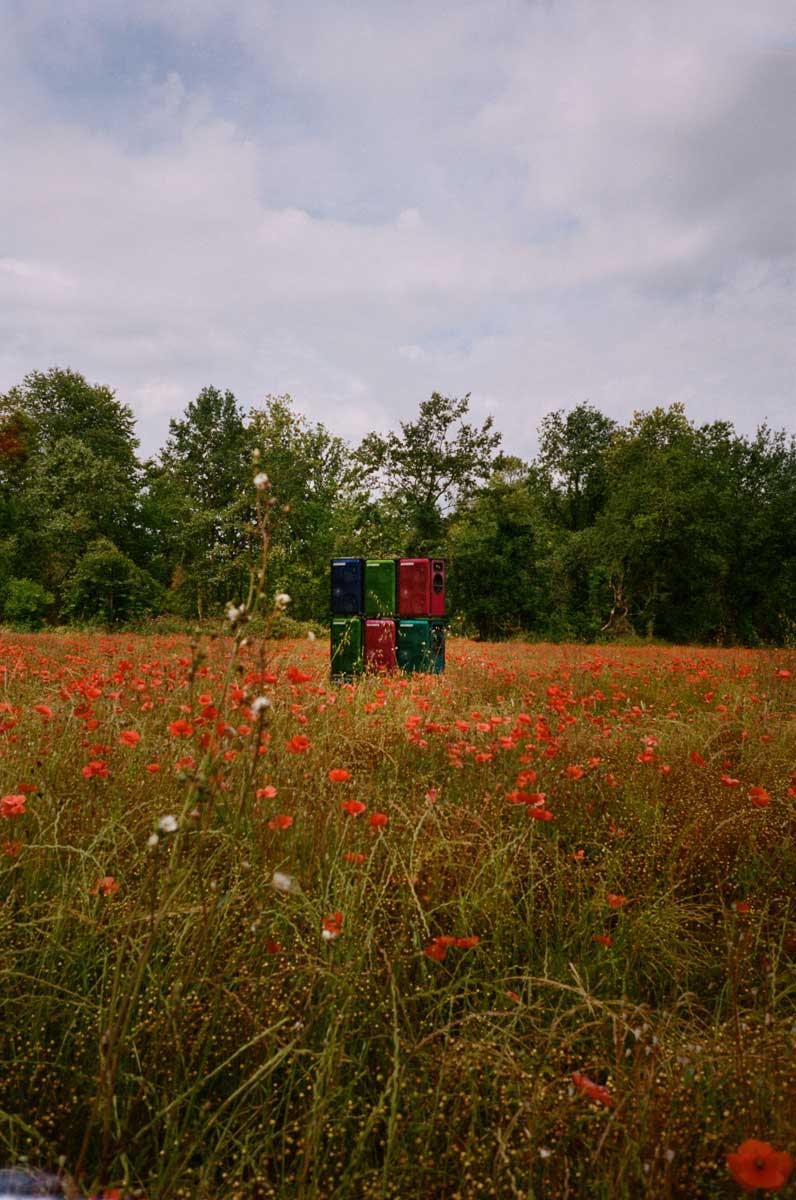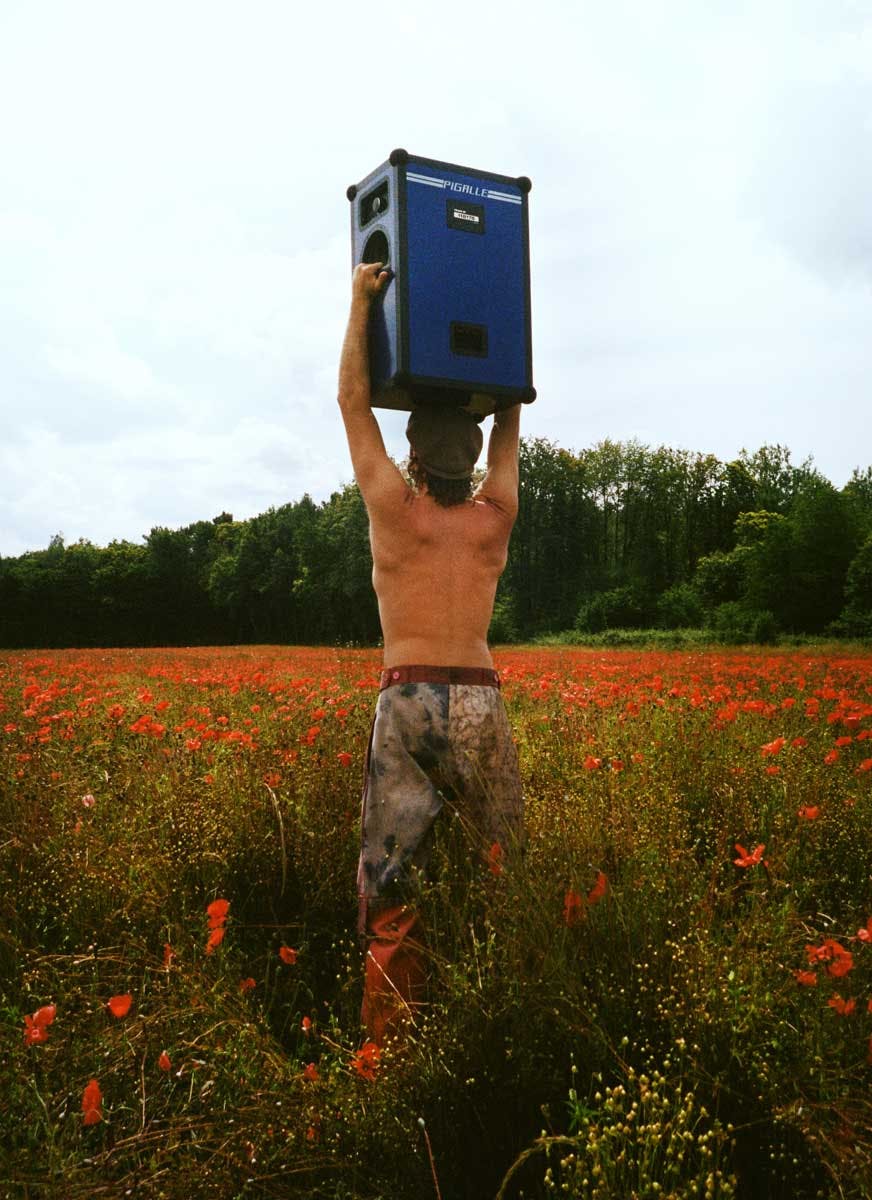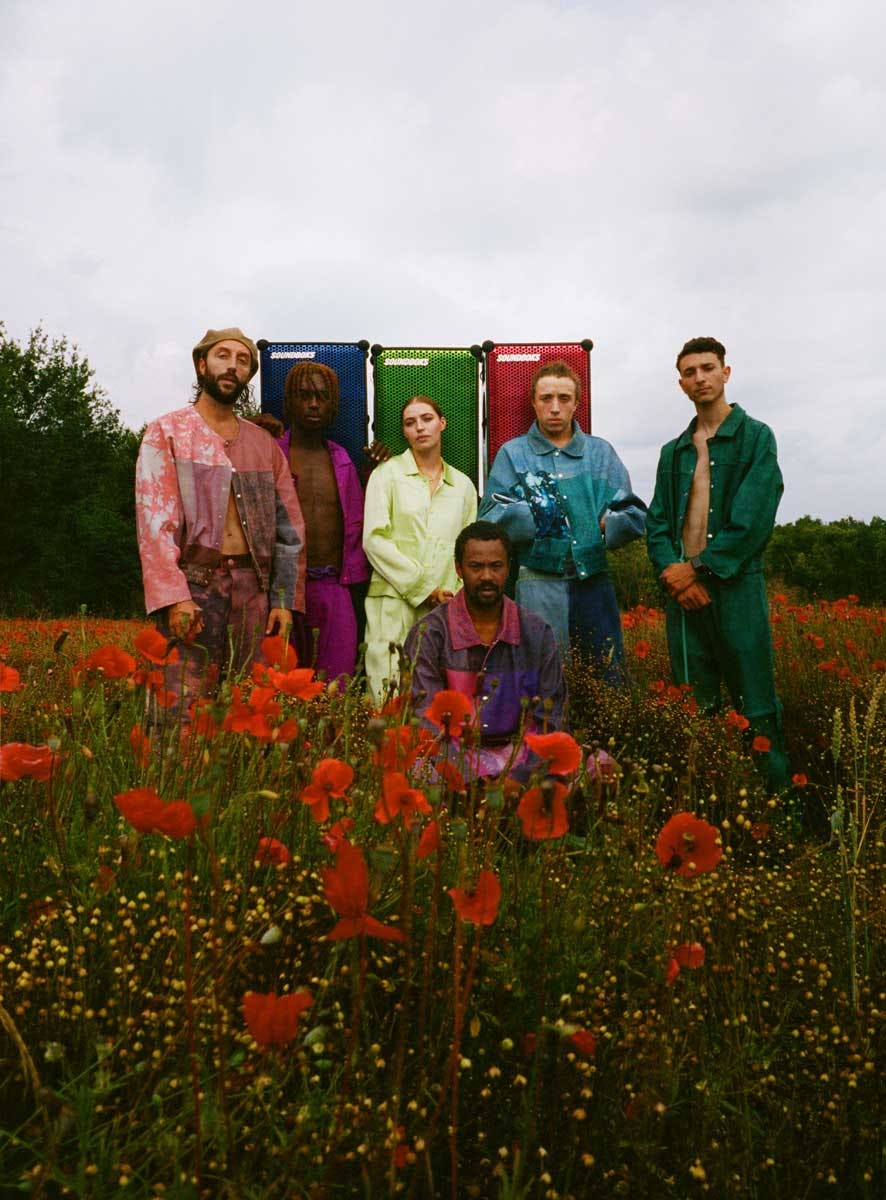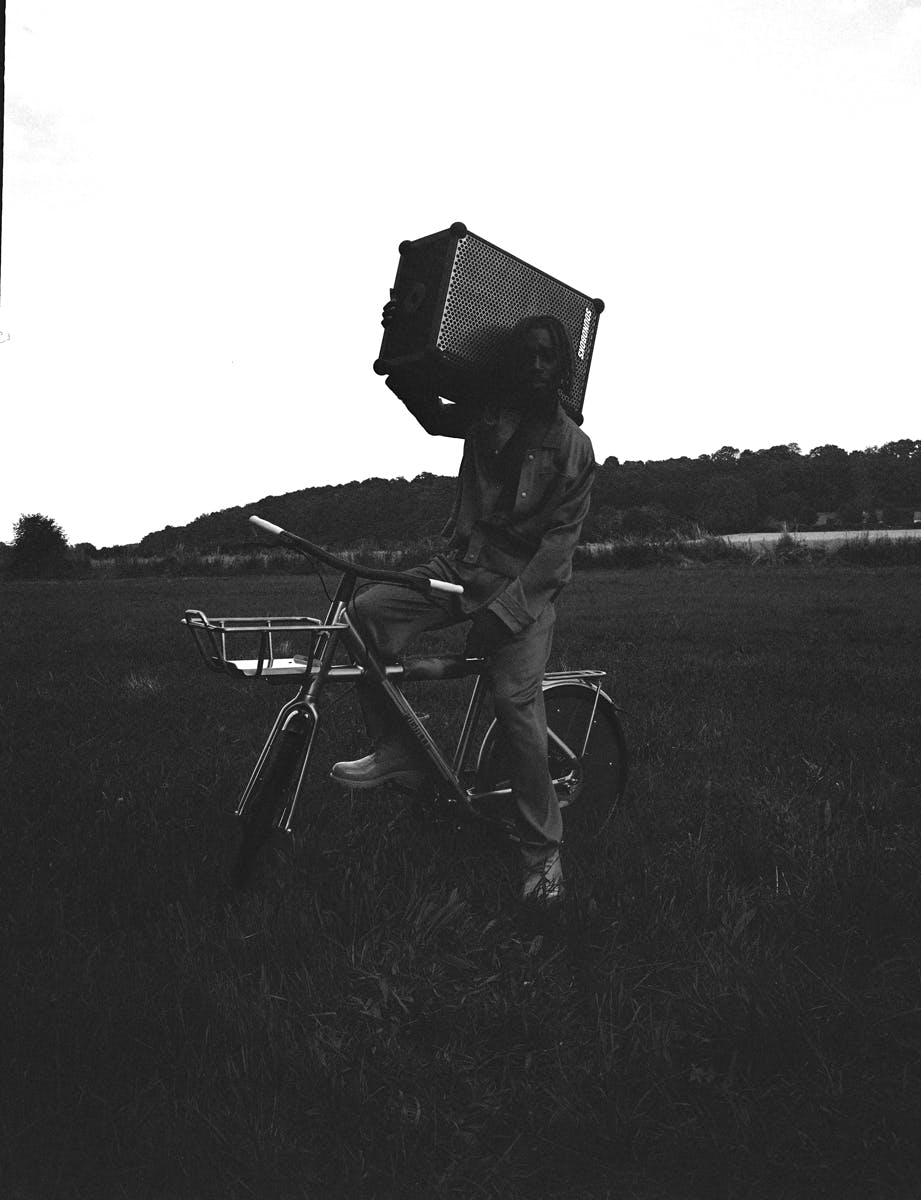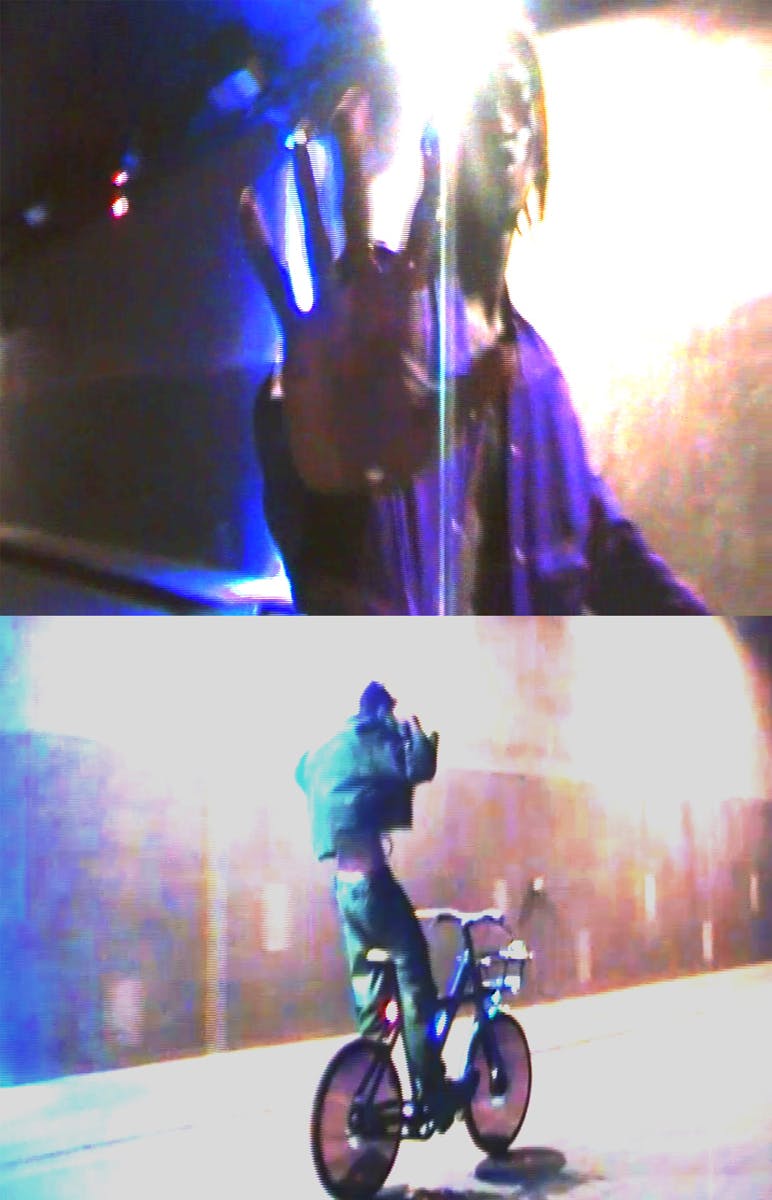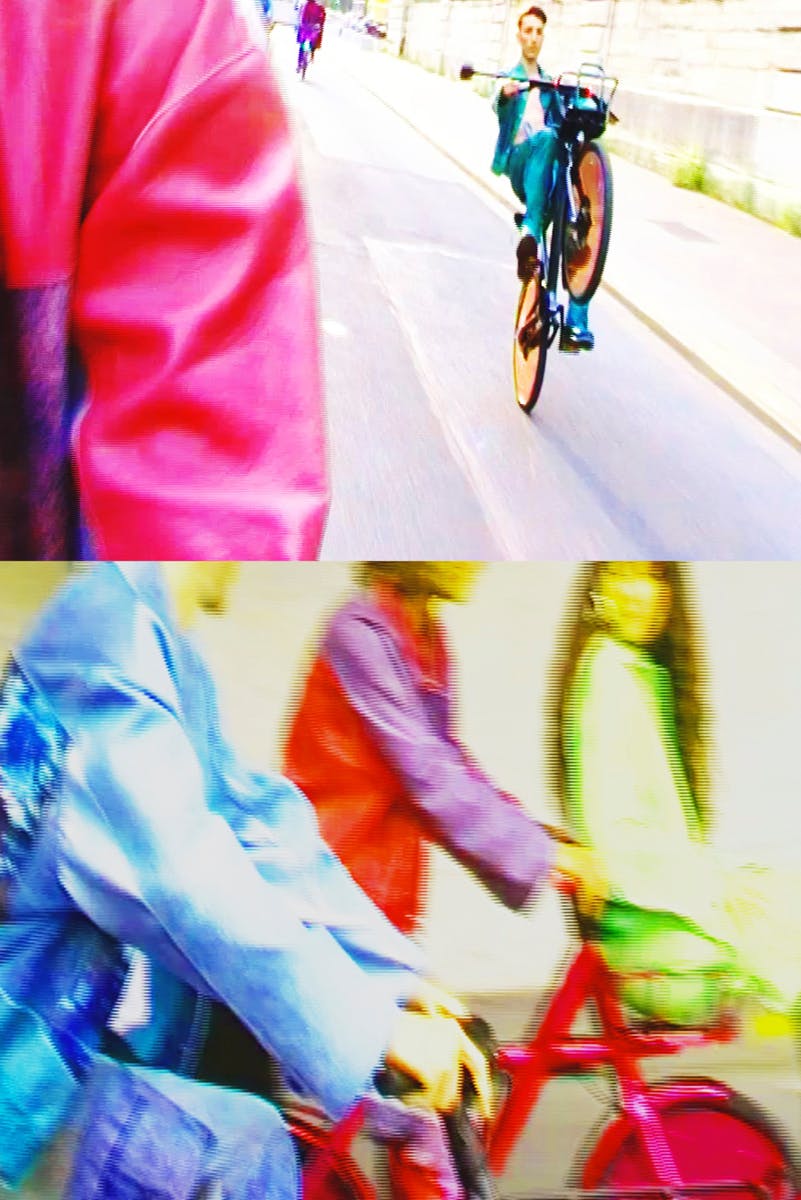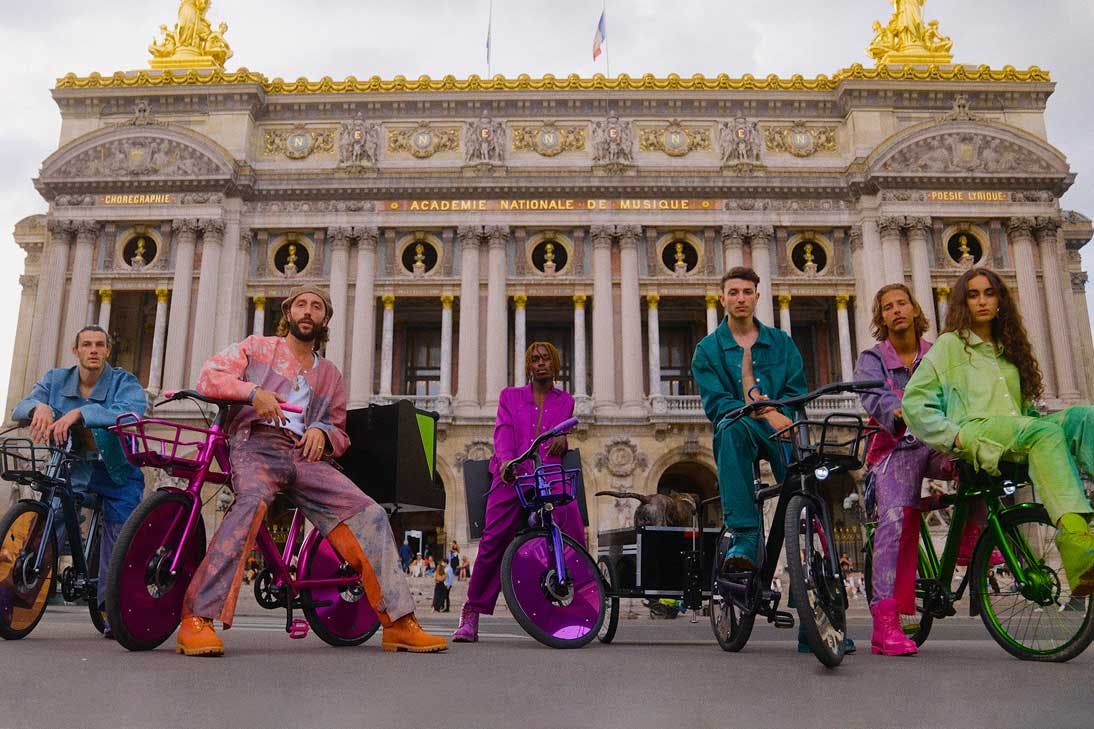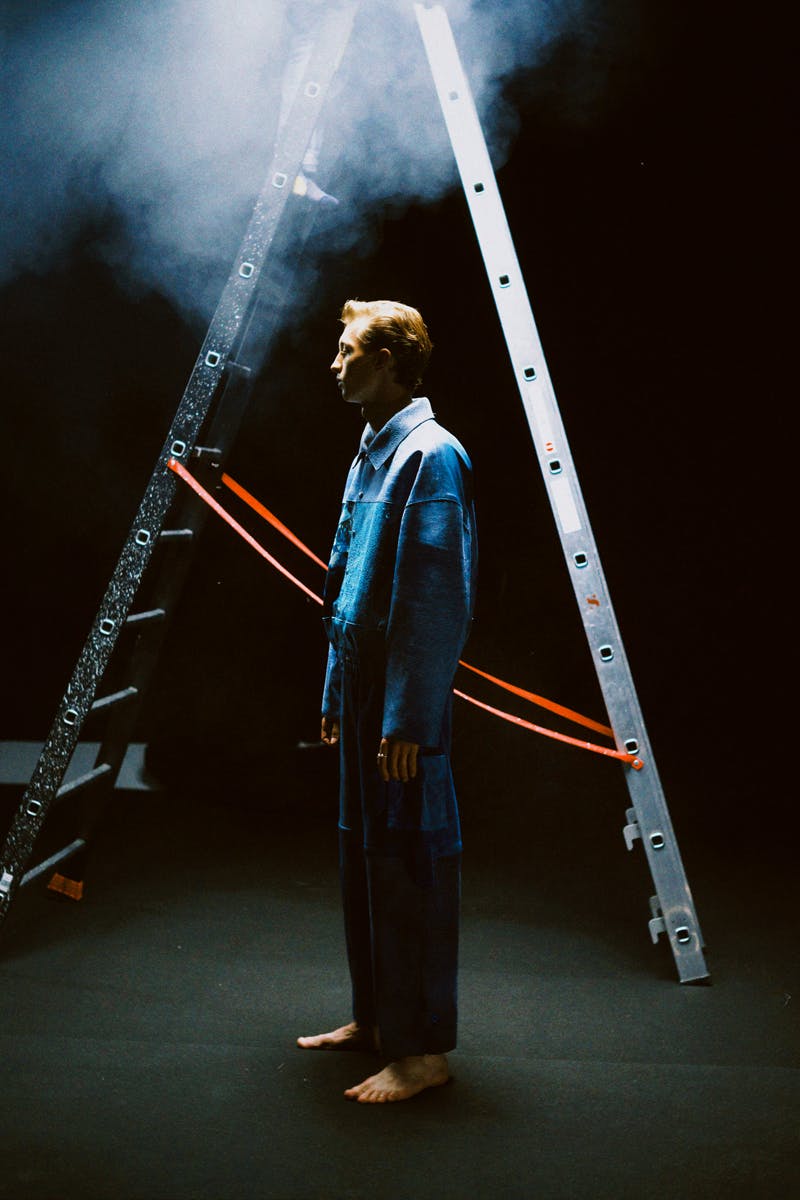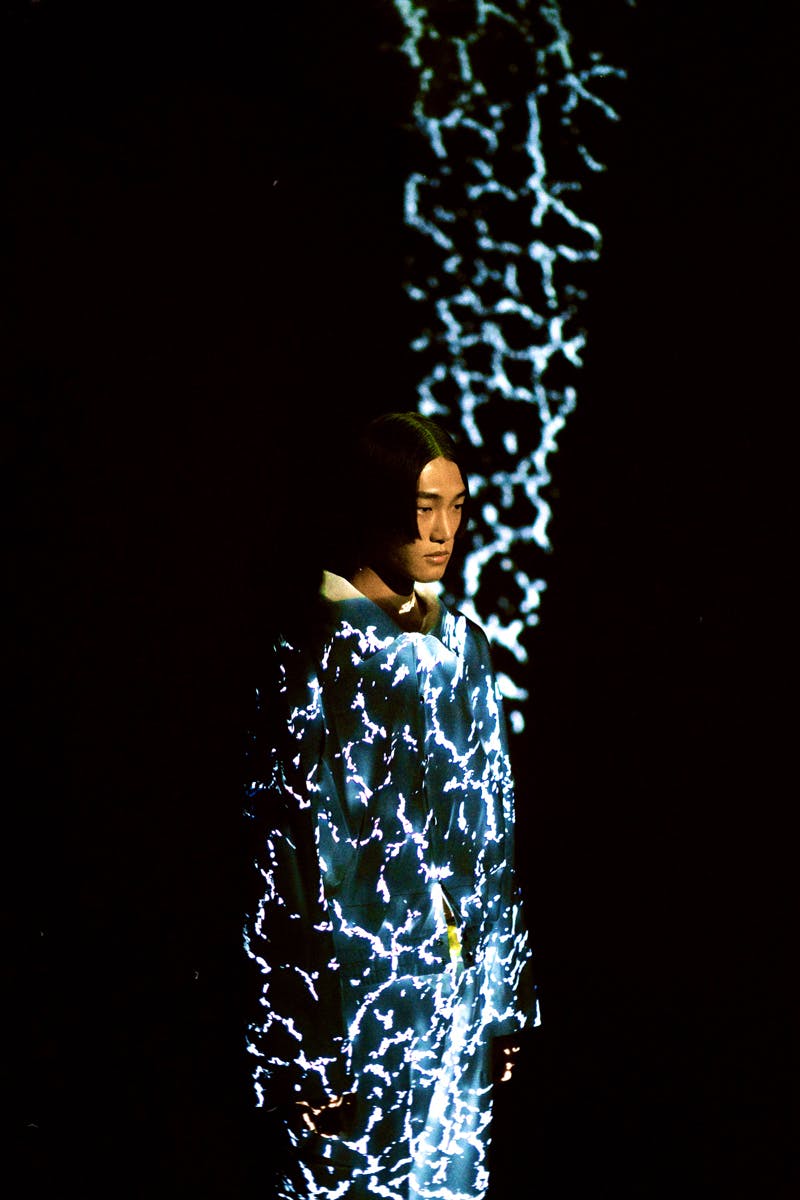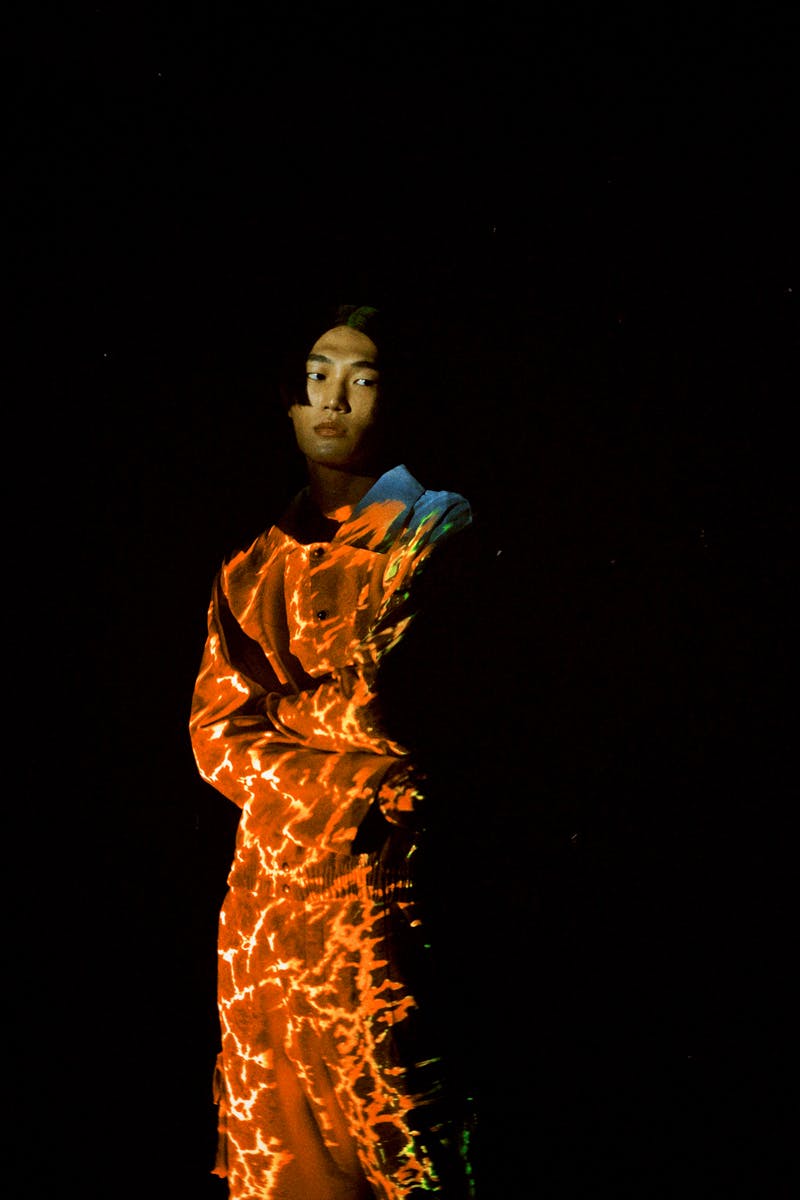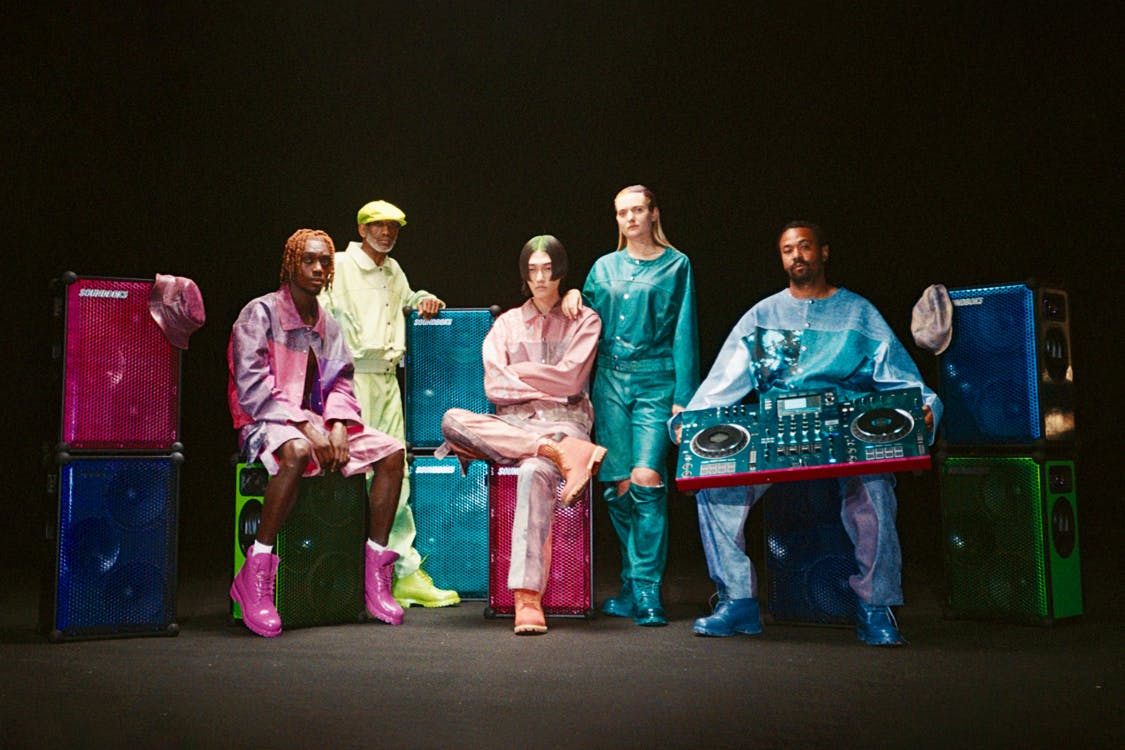 Brand: Pigalle
Season: Spring/Summer 2022
Key Pieces: Flowing silk shirt and slack sets cut for maximum ease and visual impact, ideal for summer lounging and layering up when temps dip.
Buy: Pigalle's Paris stores
Editor's Notes: Pigalle keeps a relatively low international profile — Nike collabs aside — but in its native Paris, the brand is a juggernaut. Pigalle's three flagship stores sell its sporty menswear to an ample audience of young fans, many of whom take to the Pigalle-owned basketball court for pick-up games. Pigalle's latest drop, "Freedom Fields," is a vivid collection of silk and leather, celebrating the sensation of cycling far away from any pandemic.
Stylish cycling is having more than a minor moment right now, as bike brands collaborate with fashion labels and streetwear-adjacent creatives or even drop their own stylish wares. It makes more than a little sense: it's fun to ride a bike, regardless of age, and it's twice as nice when getting around a metropolis like Paris.
"The bike has a unifying power: it allows people to move freely when they want and wherever they want," Pigalle founder Stéphane Ashpool said in a statement. "It makes even more sense in cities like Paris where everything is very connected."
"Freedom Fields" is informed by an array of effortless silk sets and Paris-made patchworked leather garments, the latter elevated by dynamic dyes that shift between panels. There are even zip-off knees and slit hems on the leather trousers to make them a little more seasonally appropriate. The silk pieces, meanwhile, feature snap-buttoned shackets and pleated slacks in matching bright tones, perfect pieces to wear when sending off quarantine.