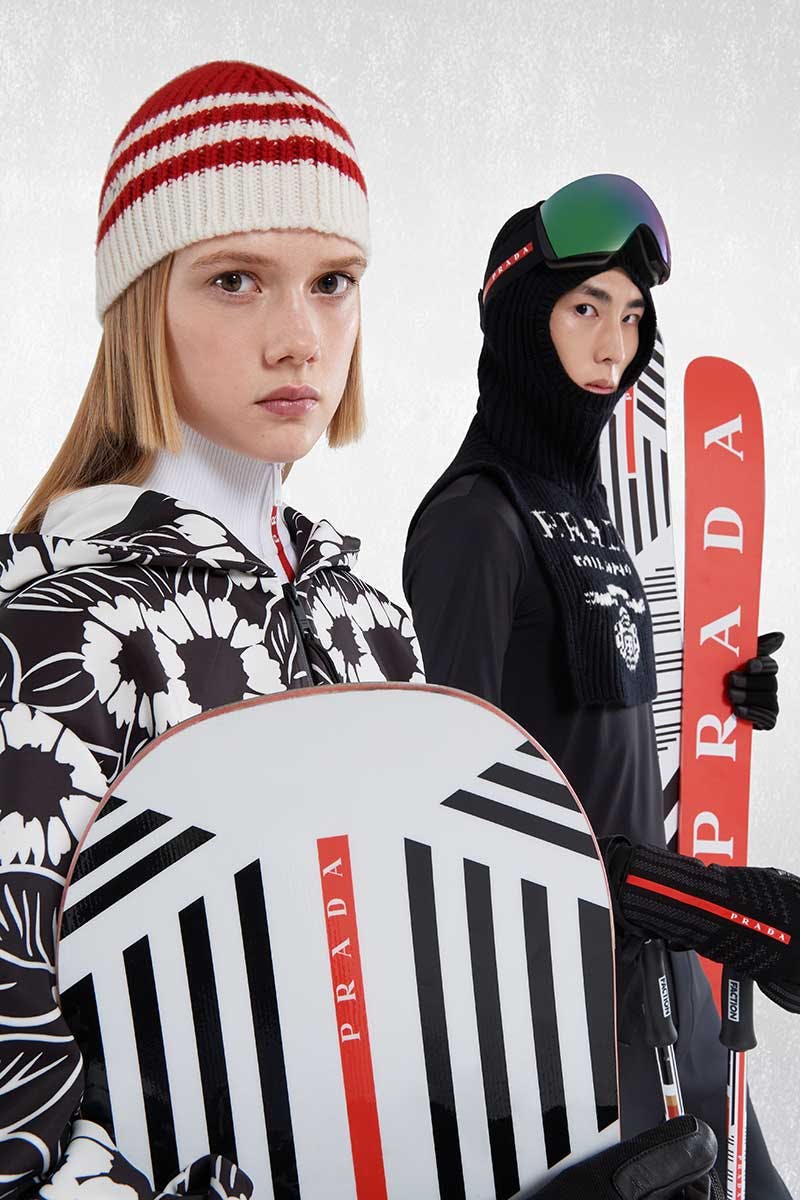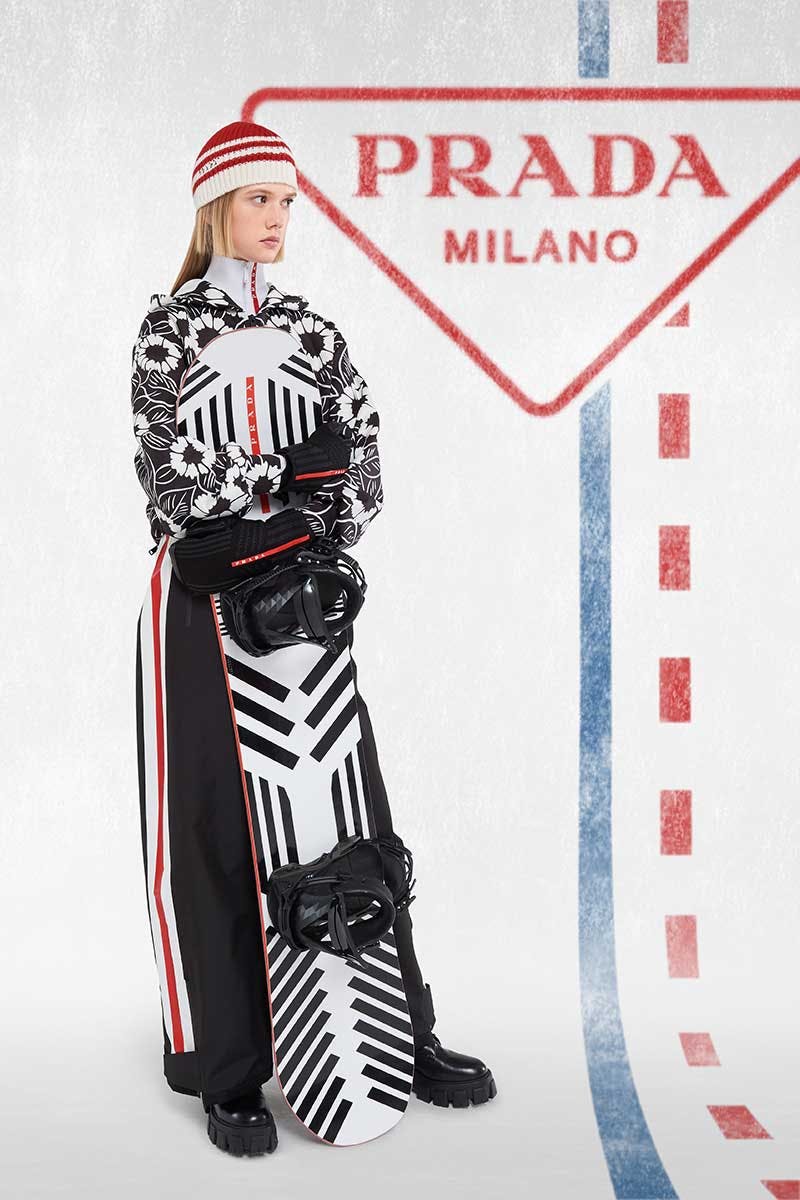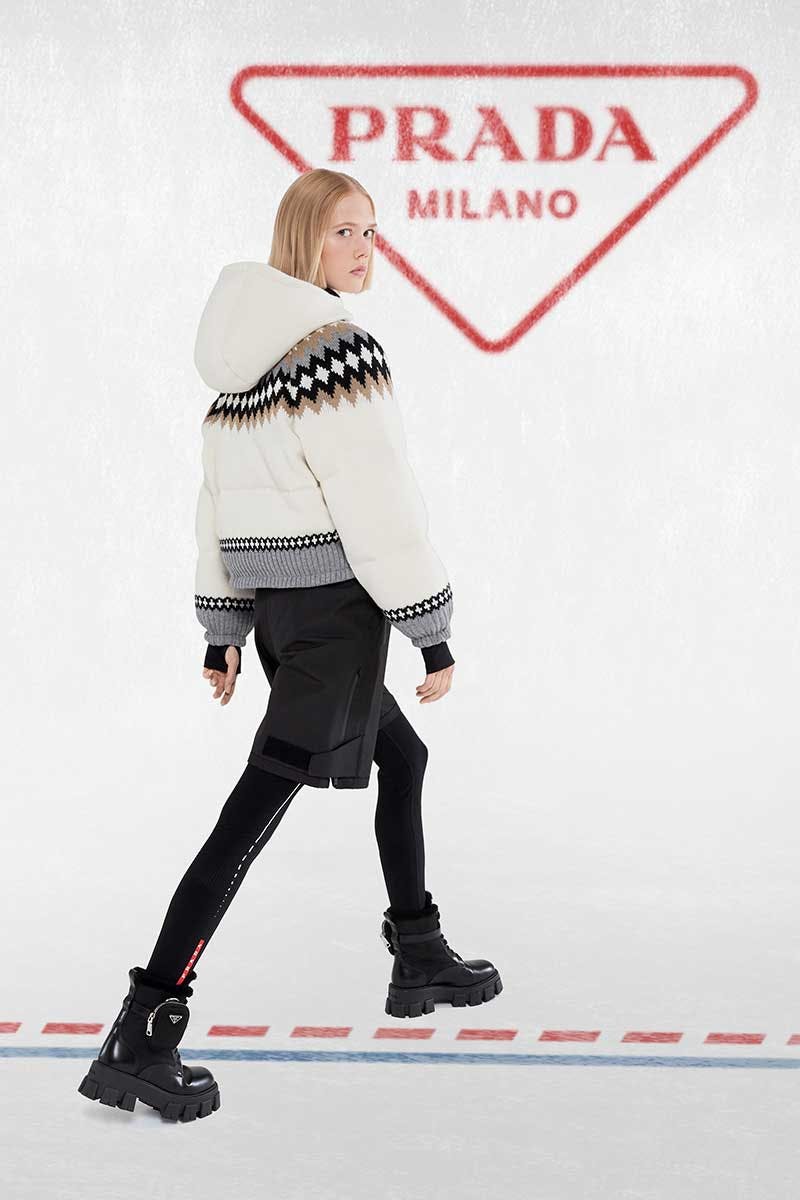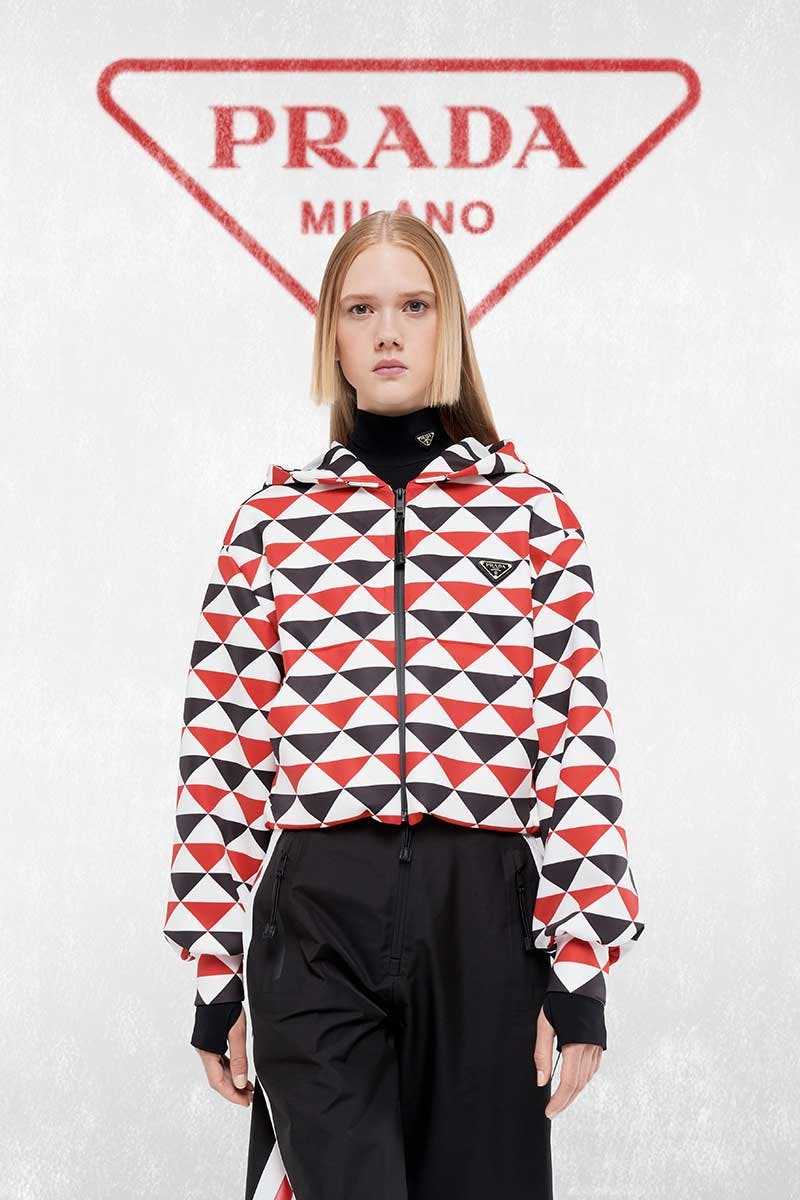 Does anyone do luxury winterwear better than Prada? Sure, every fashion house has a fresh take on winterwear but Prada is especially well-equipped to bring both technical necessities and sheer opulence (bucket hats notwithstanding).
Just as the temps are taking a turn for the chilly in Vancouver, Prada is heading back to Holt Renfrew Skybridge for its yearly pop-up, running from November 2 until November 21.
This year's festivities are particularly sporty, as the Milanese label is doubling down on its Outdoor line with a fresh assortment of spiffy ski and snowboarding gear.
And, yes, that means more Prada-branded trinkets and tchotchke, always a fun diversion.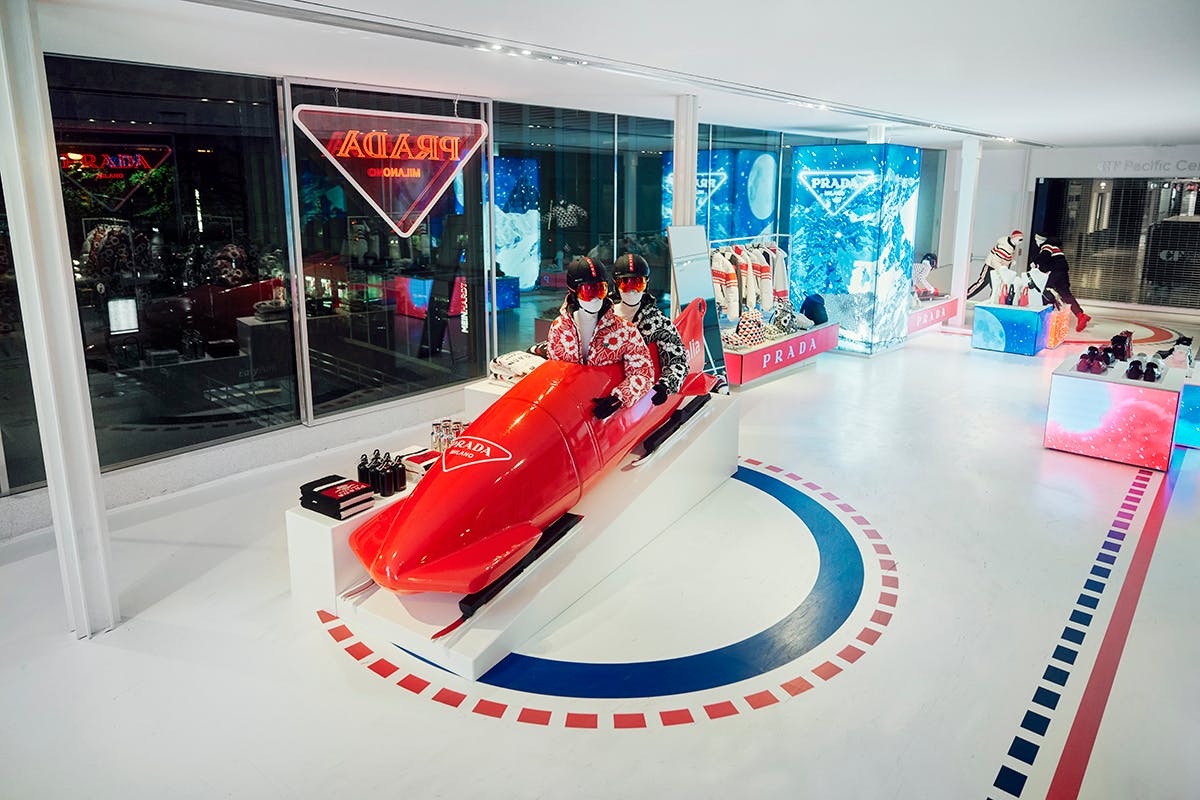 Ensconced in a setting inspired by seasonal sports — down to the frosted Prada logo on faux ice, hockey toughs, and a branded bobsled team (!) — the sky-high Prada On Ice pop-up is almost as entertaining as an actual mountainside slalom. It's a lot less dangerous, too.
Alongside the thematic sleeping bags and snowboards, Prada On Ice also provides a thorough collection of insulating wearables that channel real-world utility without sacrificing lavishness.
From technical bermuda shorts (to be worn when chillin' round the fireplace) to weather-resistant floral jackets to classically opulent cashmere sweaters, these are the statement pieces you'll be seeing flexed around Courchevel and Vail.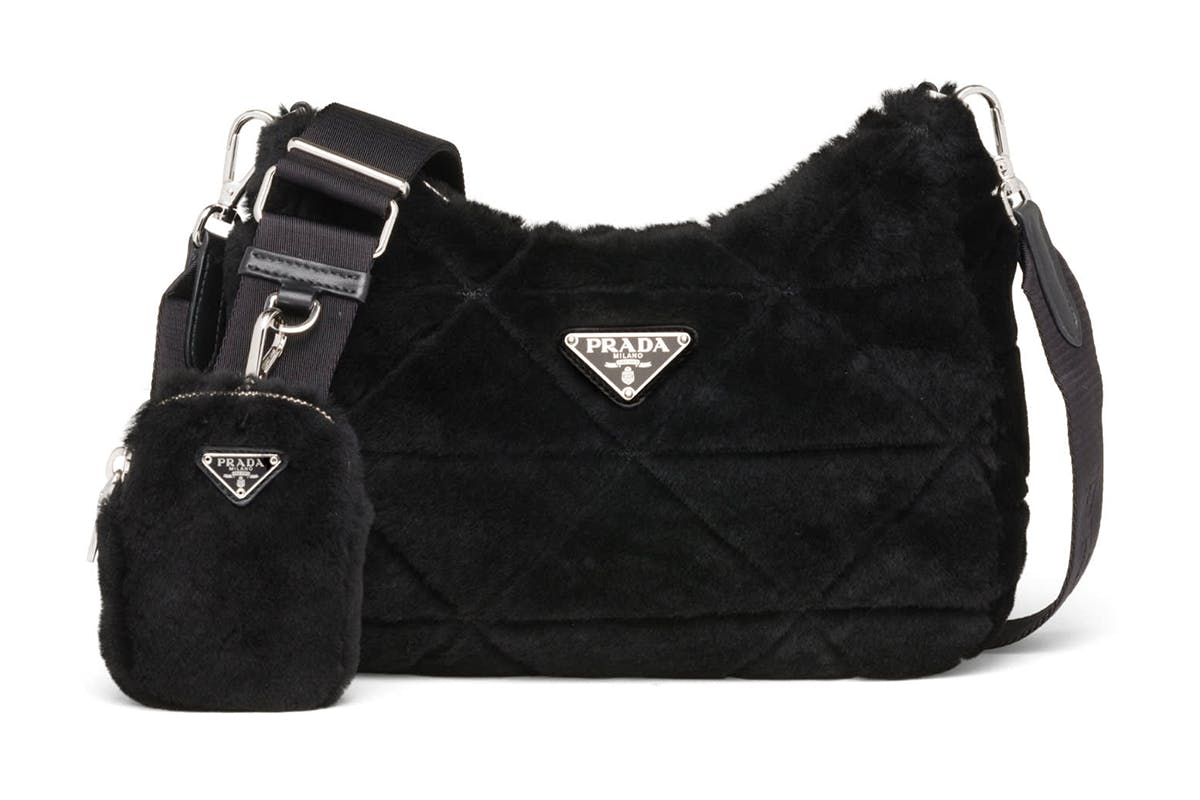 Technical and hiking-friendly stuff is still having a moment even after the post-lockdown boom, so not only is Prada On Ice timely, but it's a fitting capstone to a year of Prada Outdoor.
Of course, there's been an embarrassment of recent outerwear riches from the casual to the luxurious, but nothing can really hold a candle to a set of Prada skis?