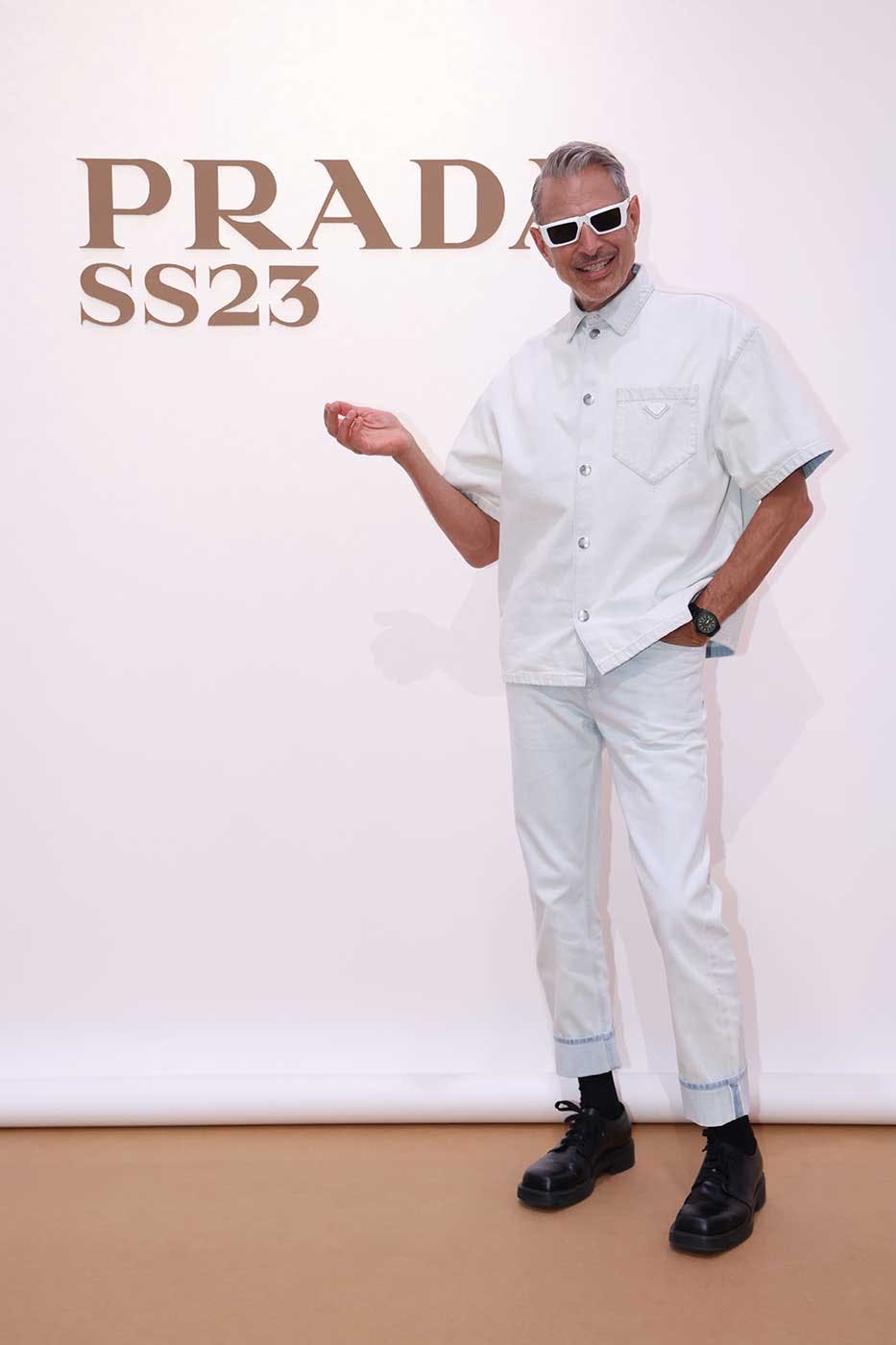 Of all the highlights from Prada's Spring/Summer 2023 collection, Jeff Goldblum's smiling face may be the most memorable. Still, Mr. Jurassic Park faced stiff competition from the other goodies that Highsnobiety beheld at the Prada SS23 re-see in Milan, where we soaked in some new sneaker silhouettes, bags, and lots of faded denim.
Under the guidance of Miuccia Prada and Raf Simons, Prada's latest menswear collection is quintessential Prada.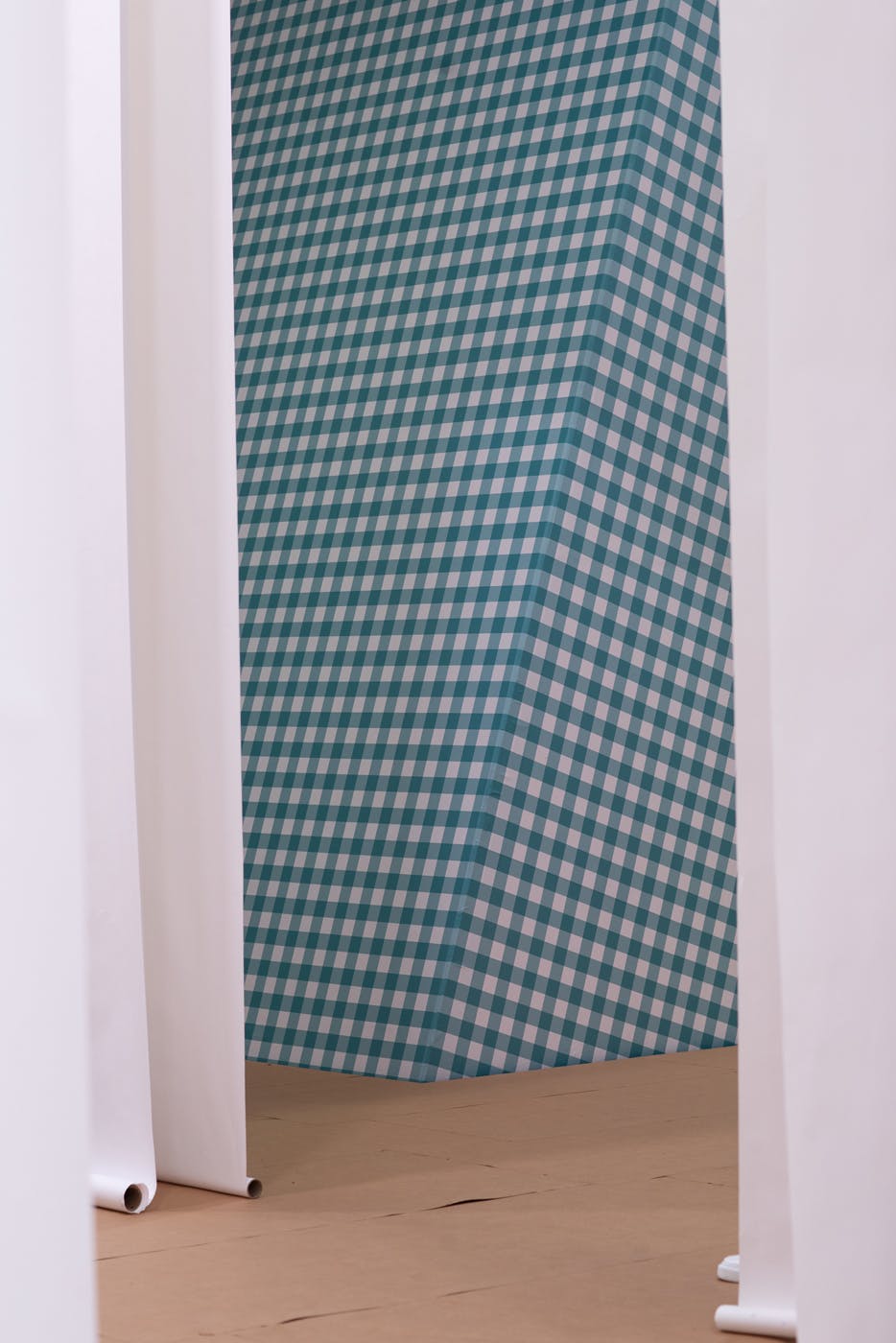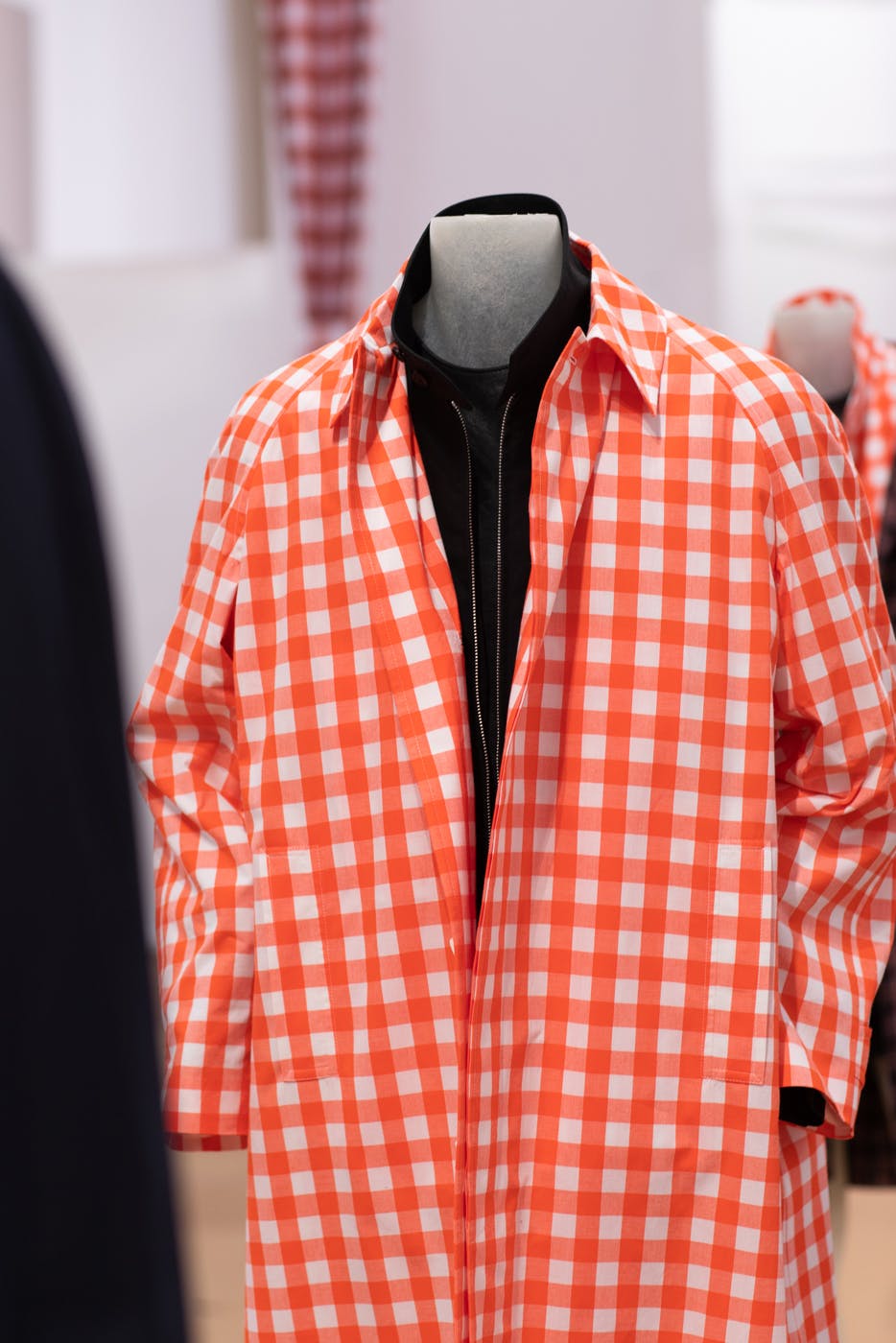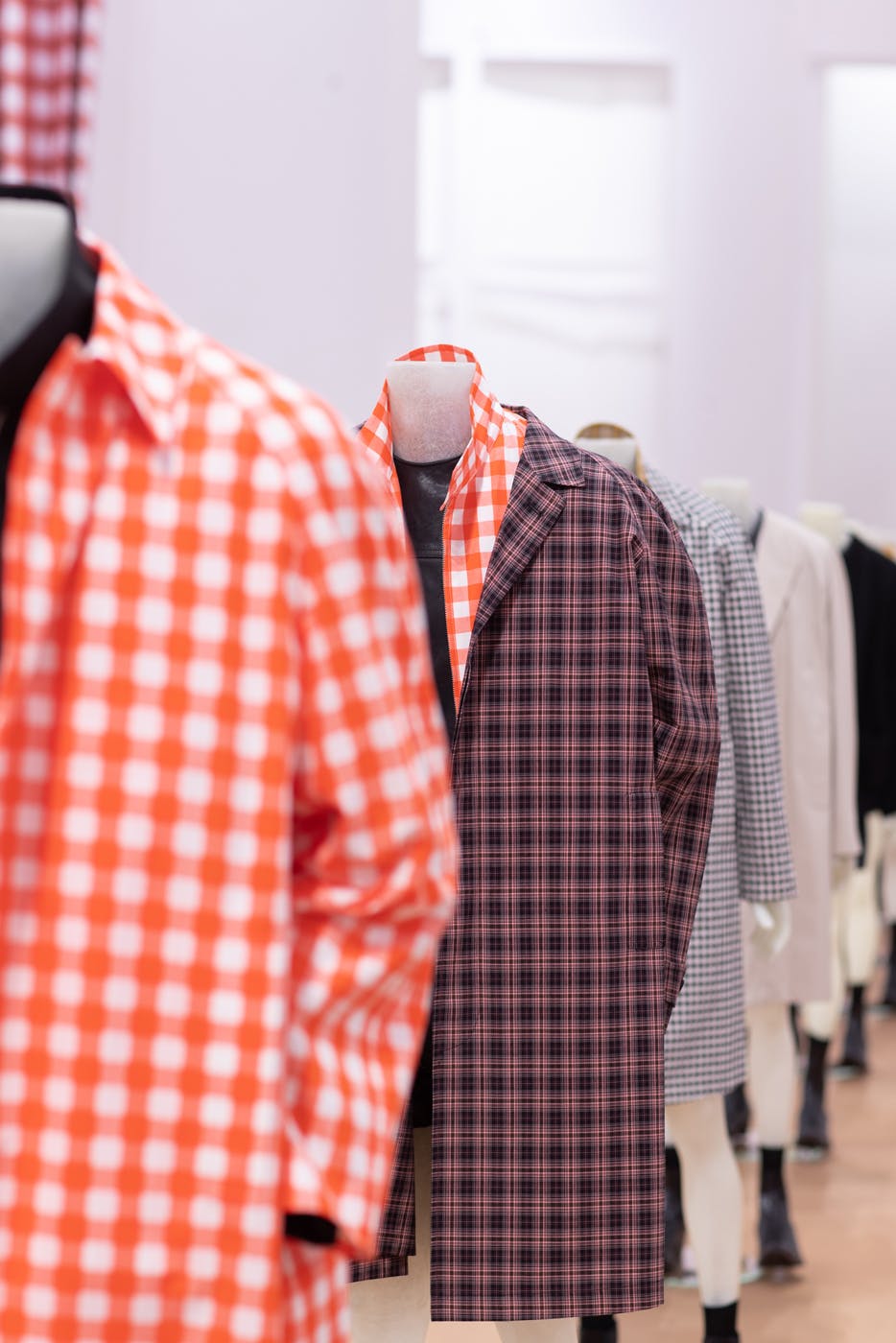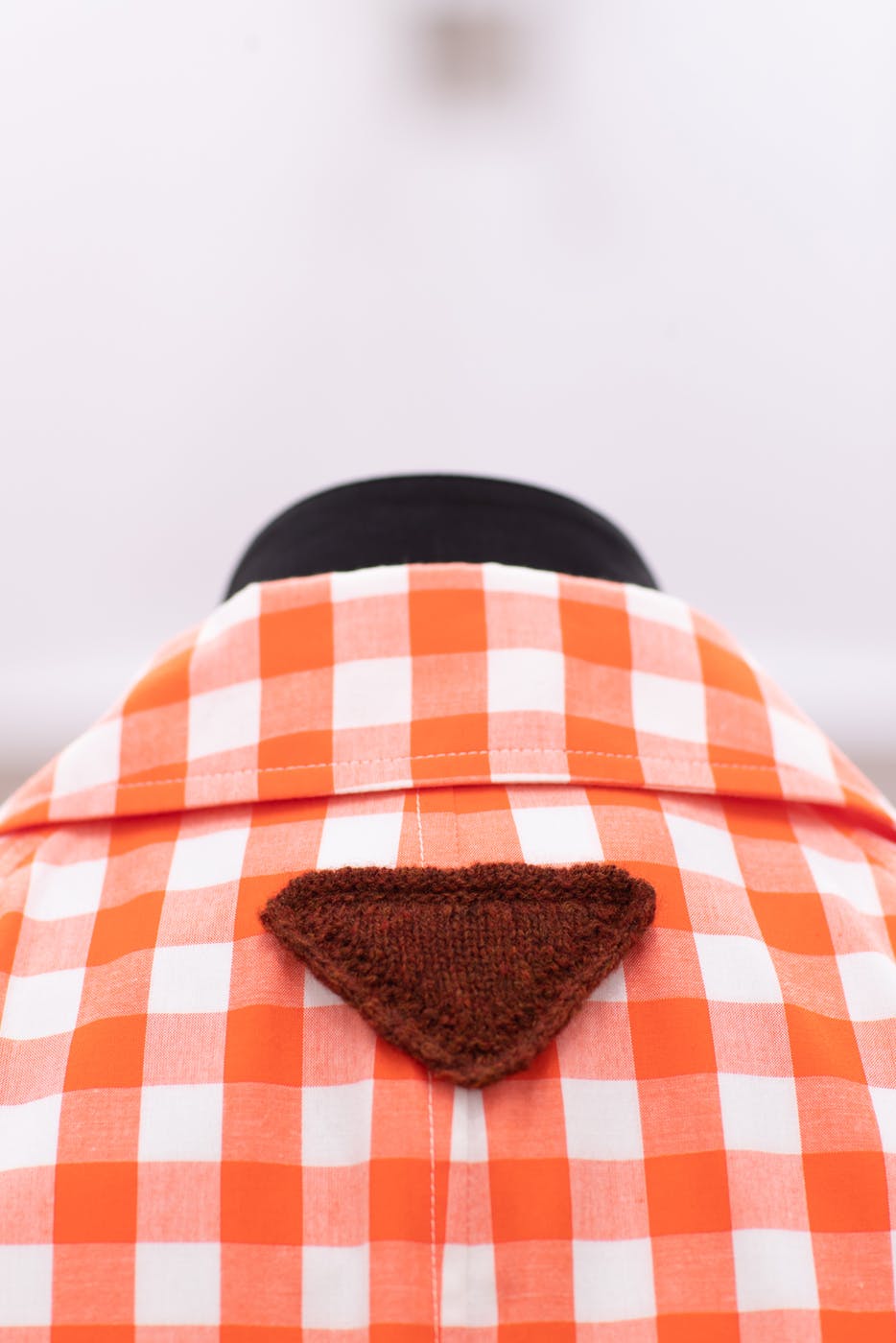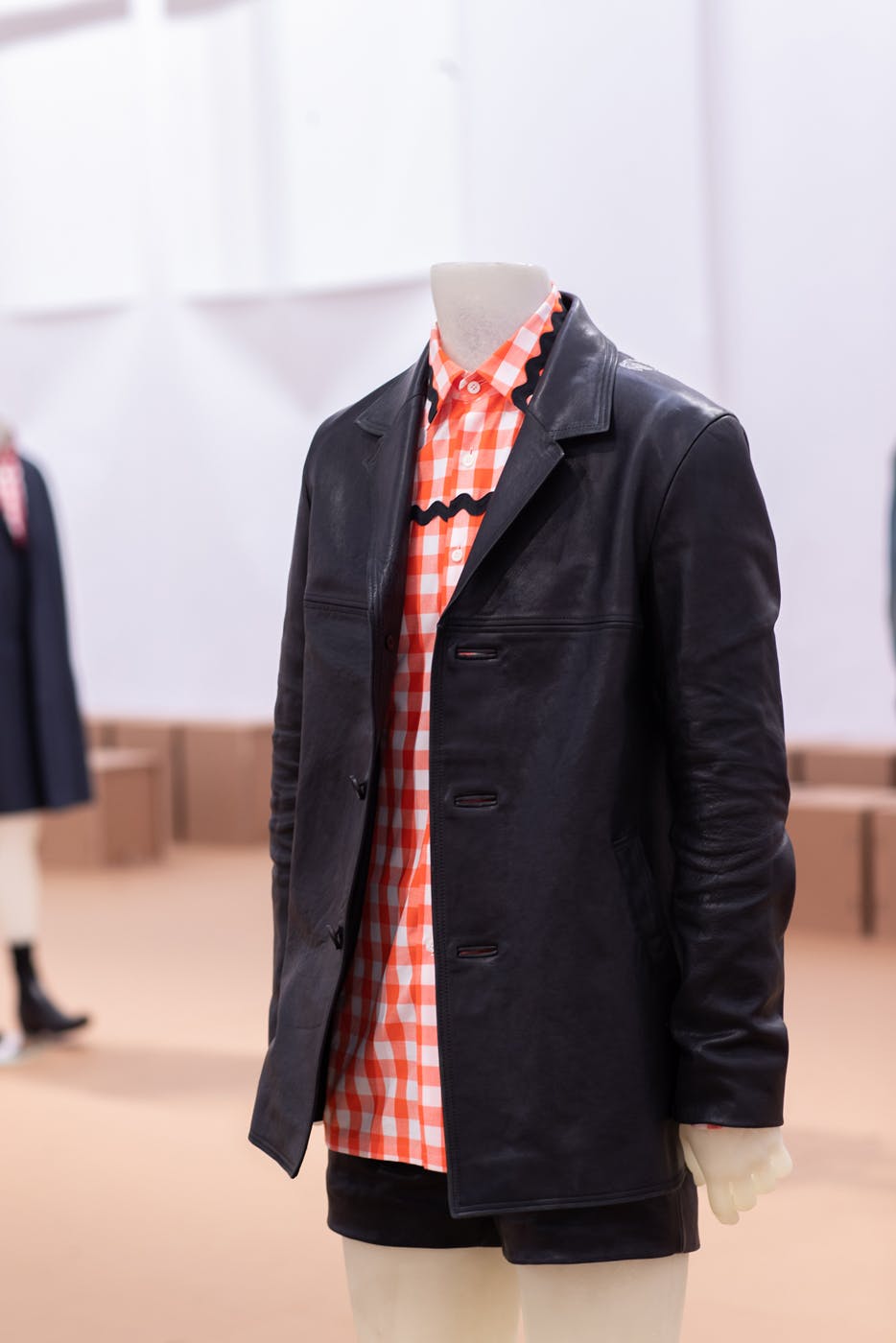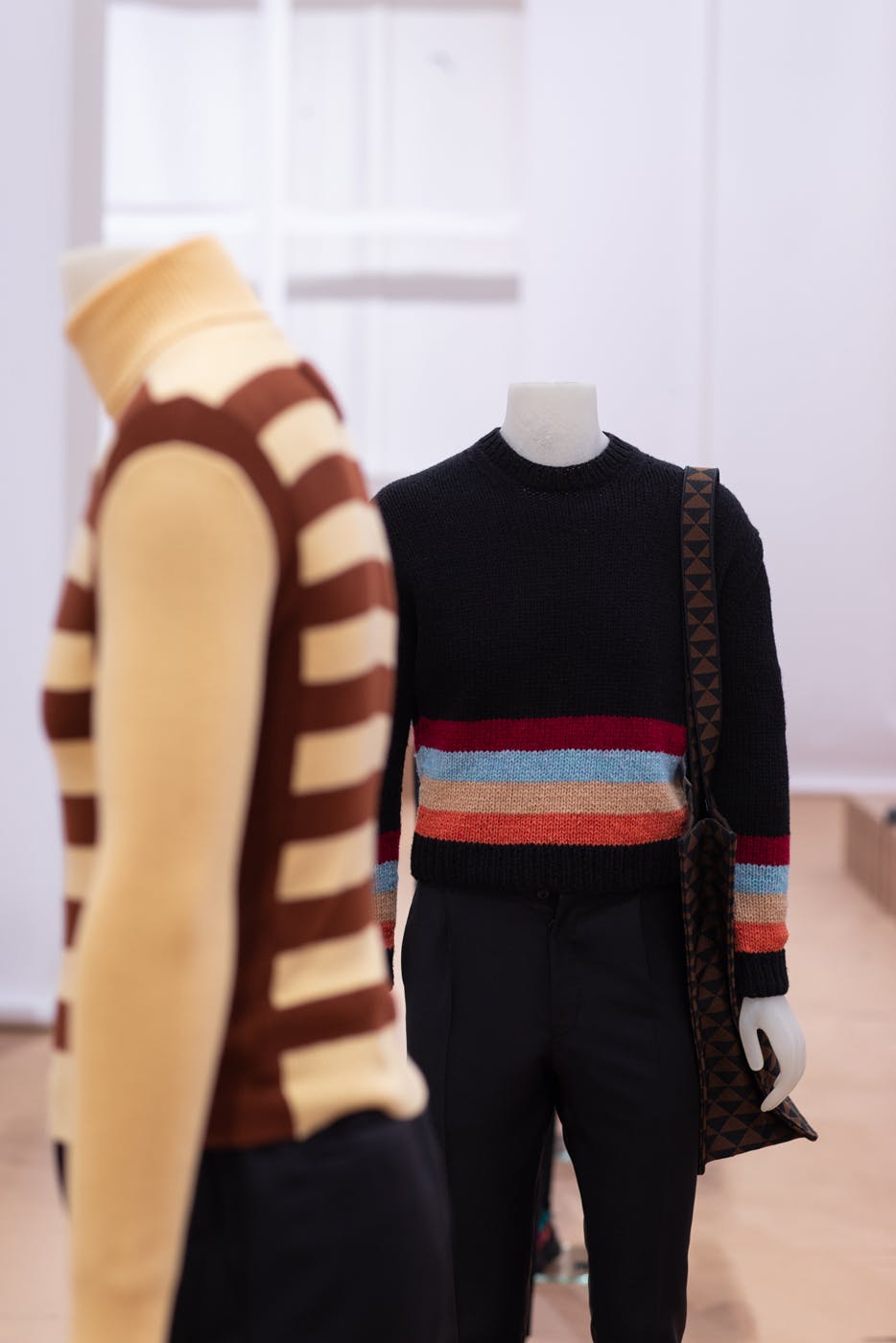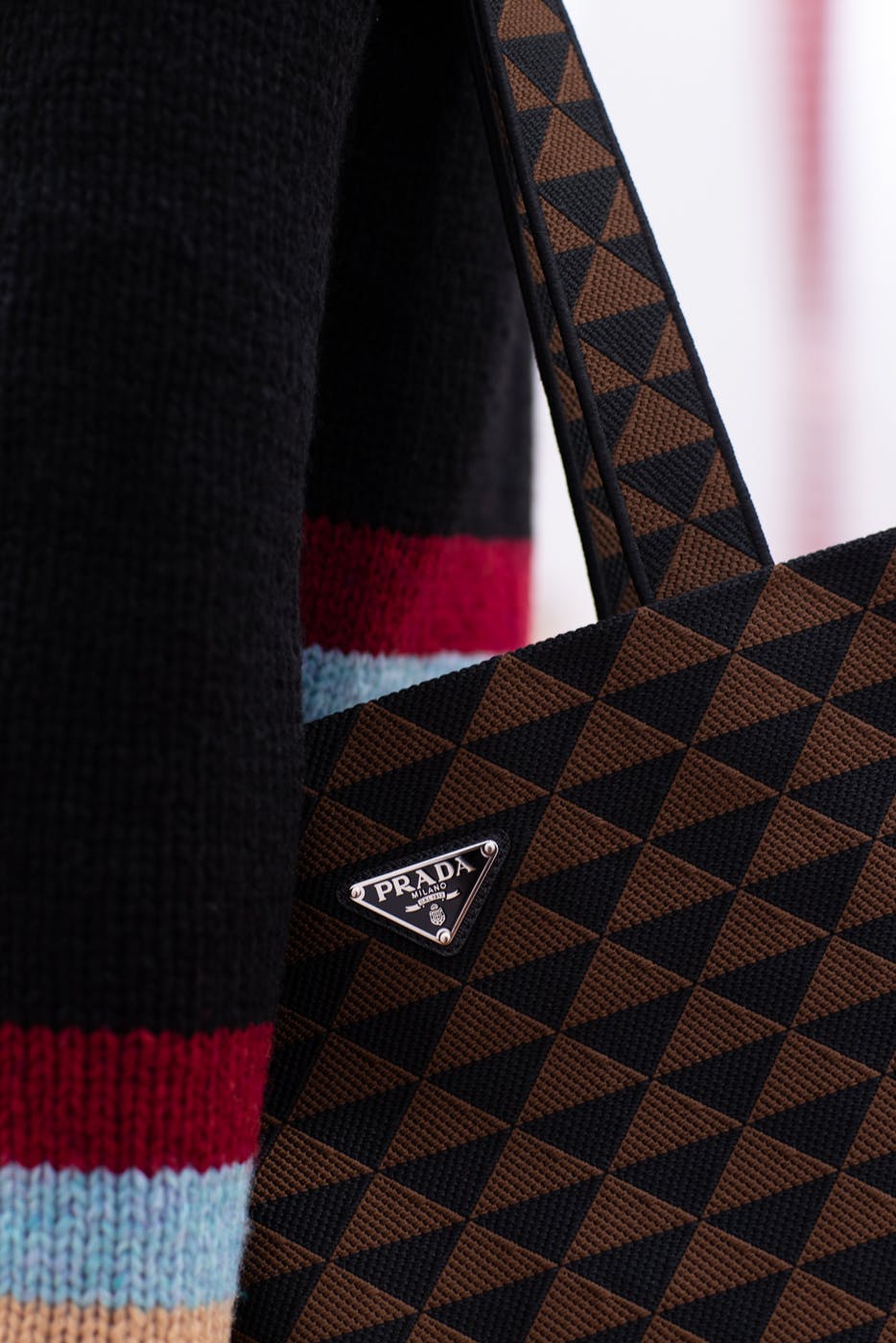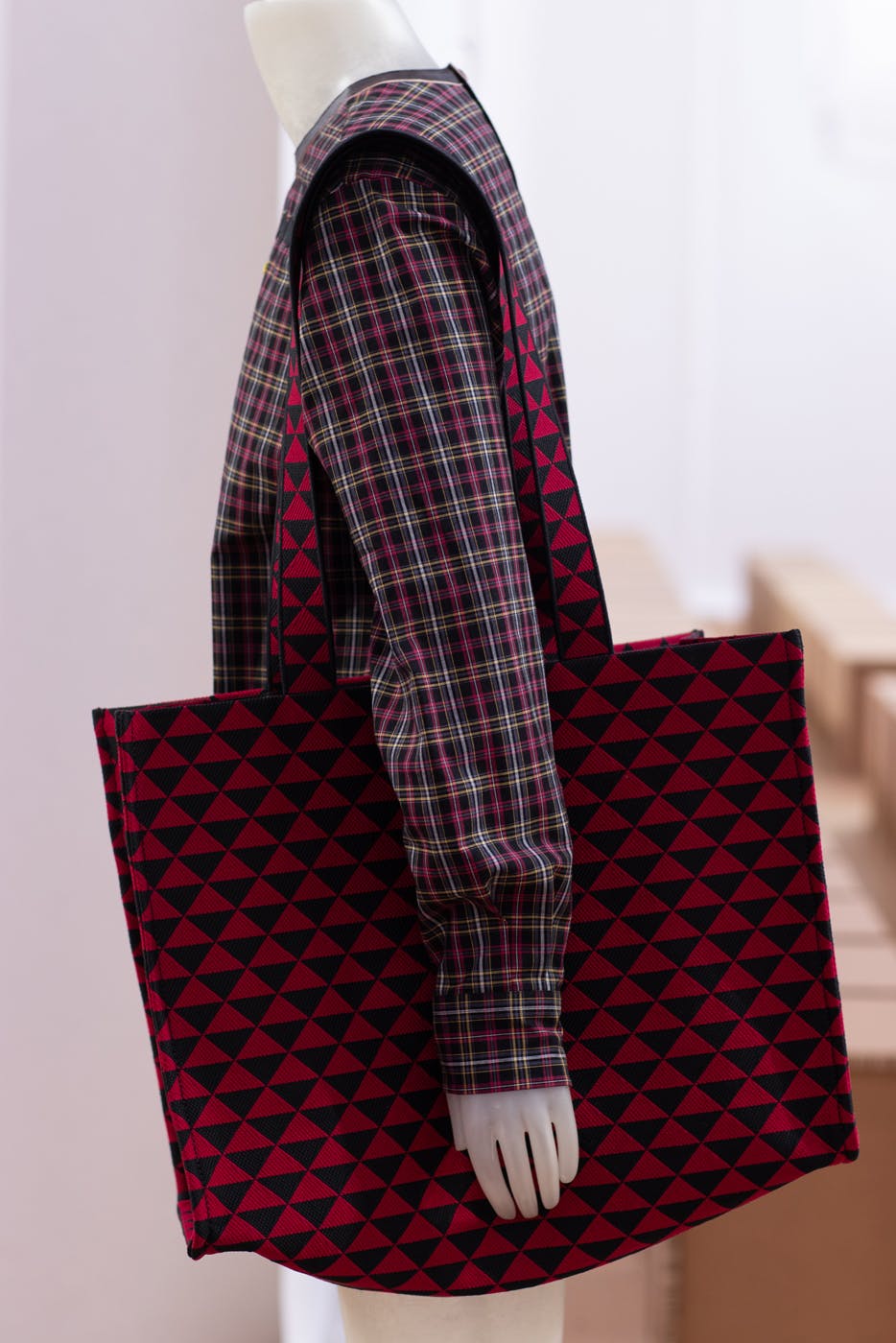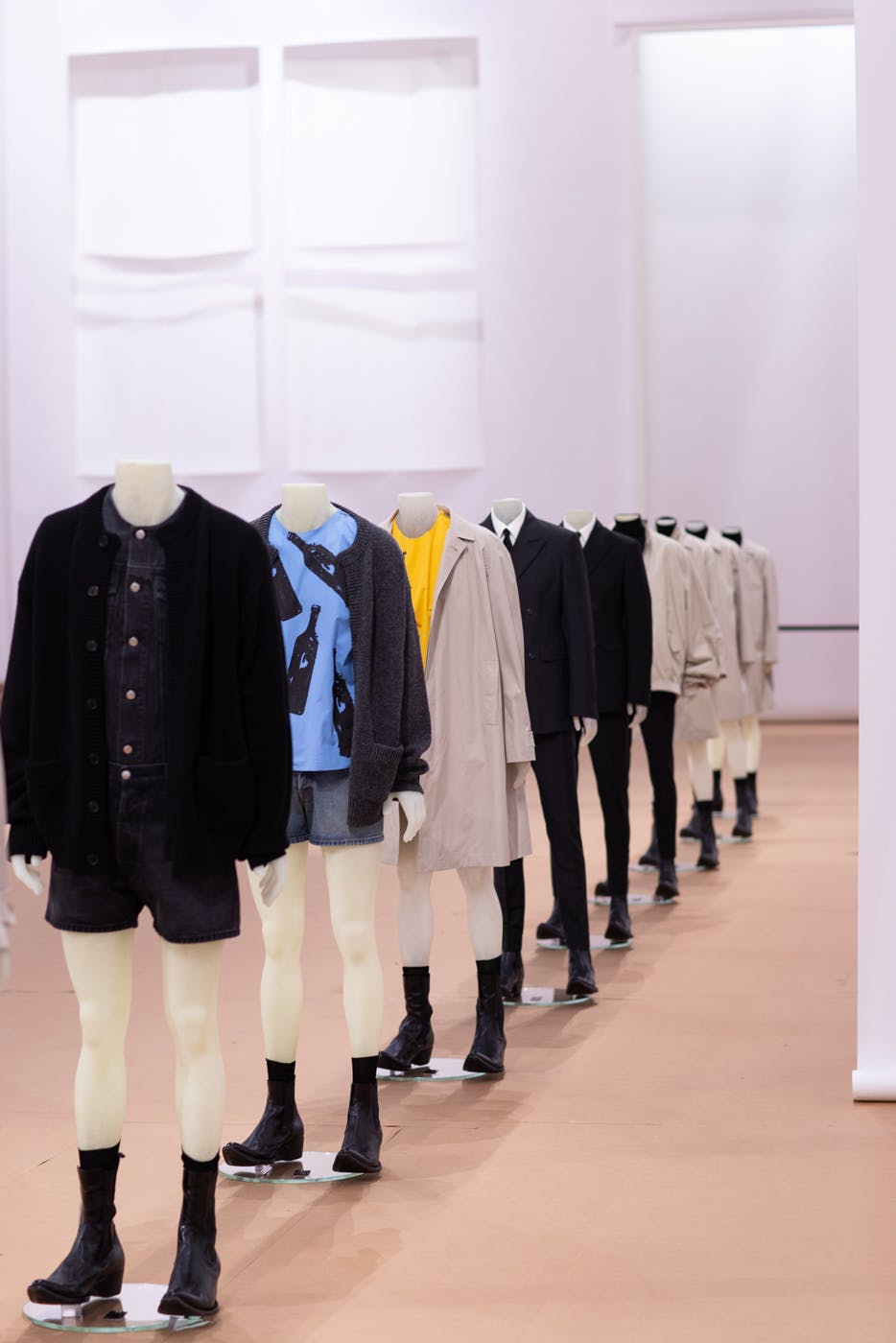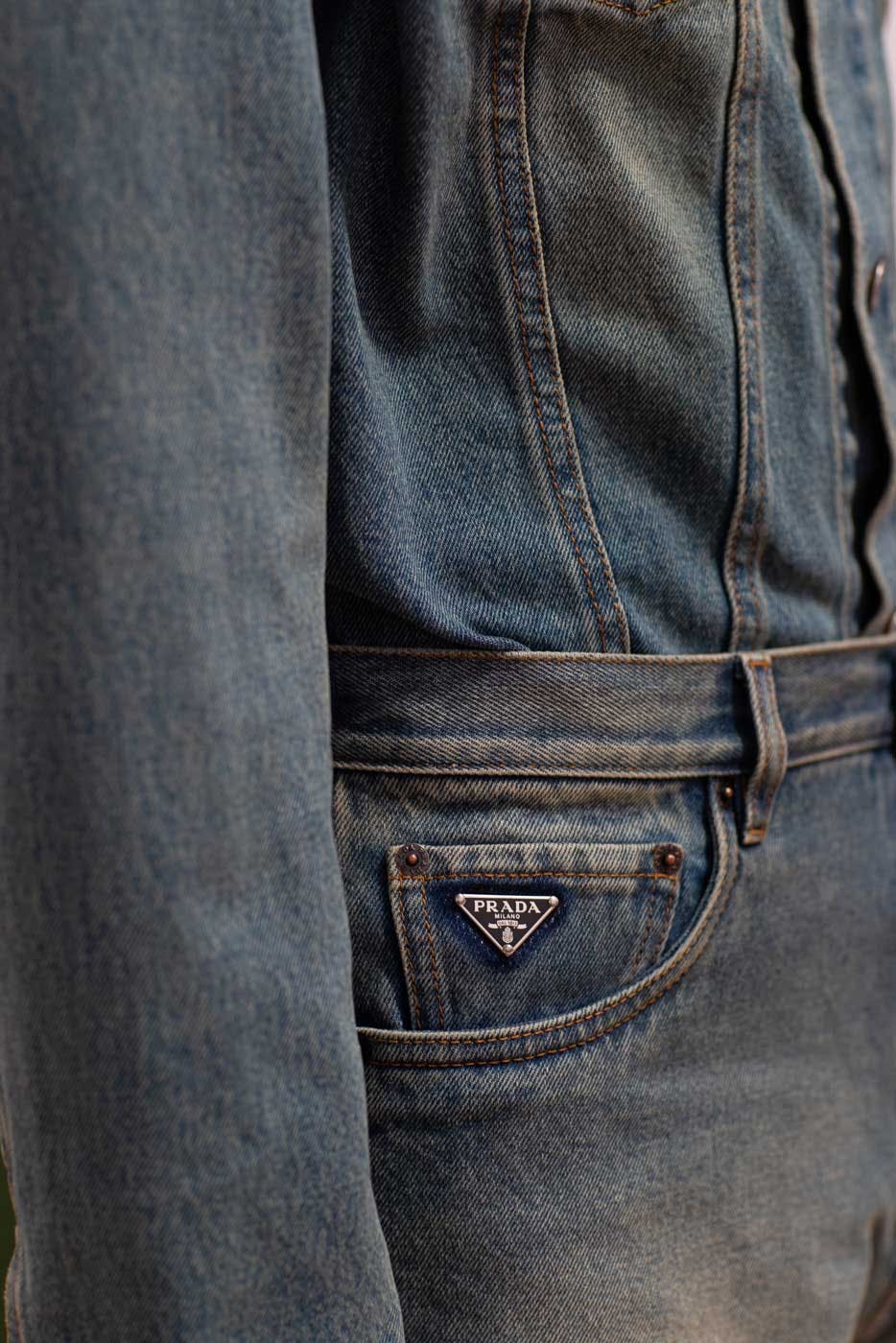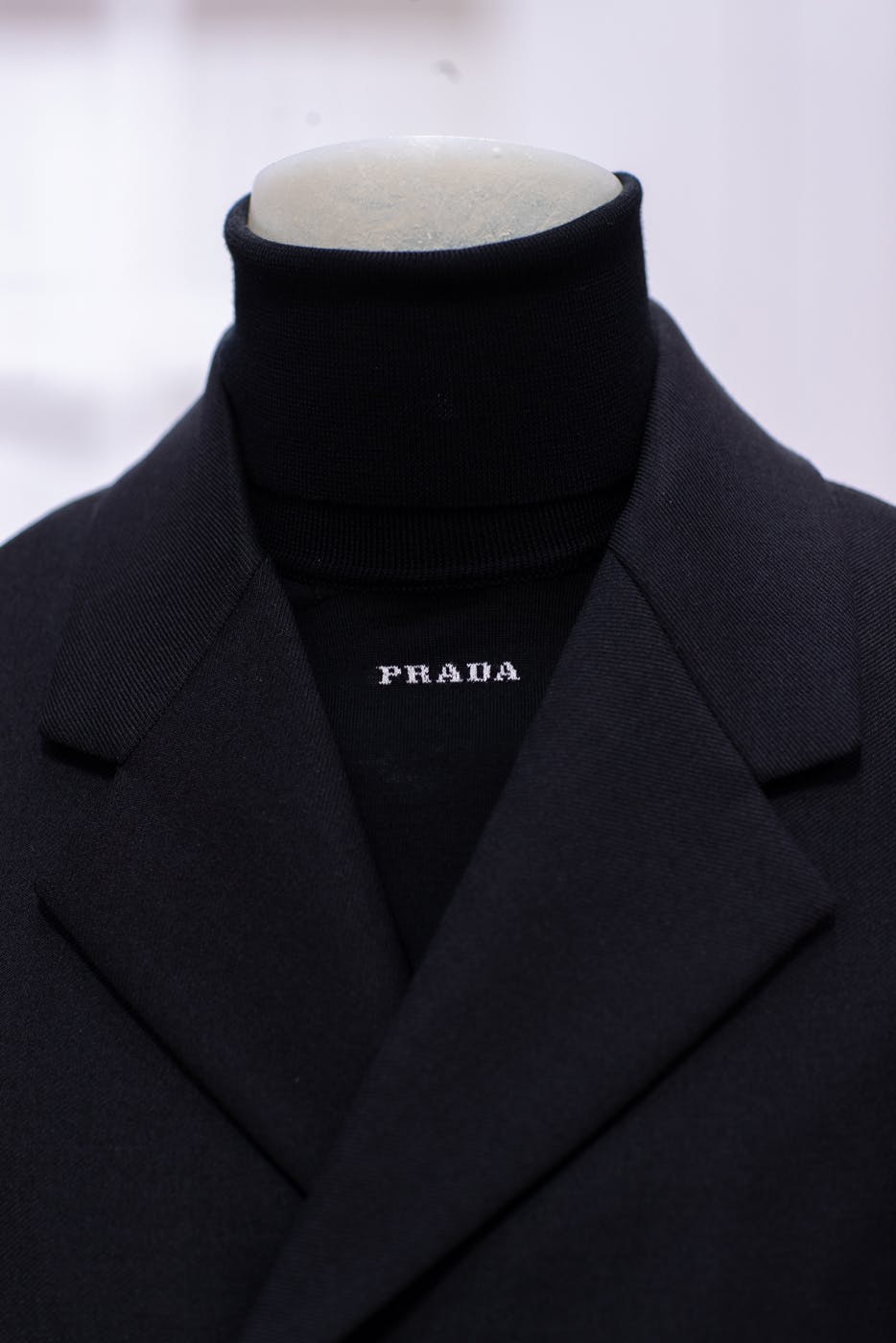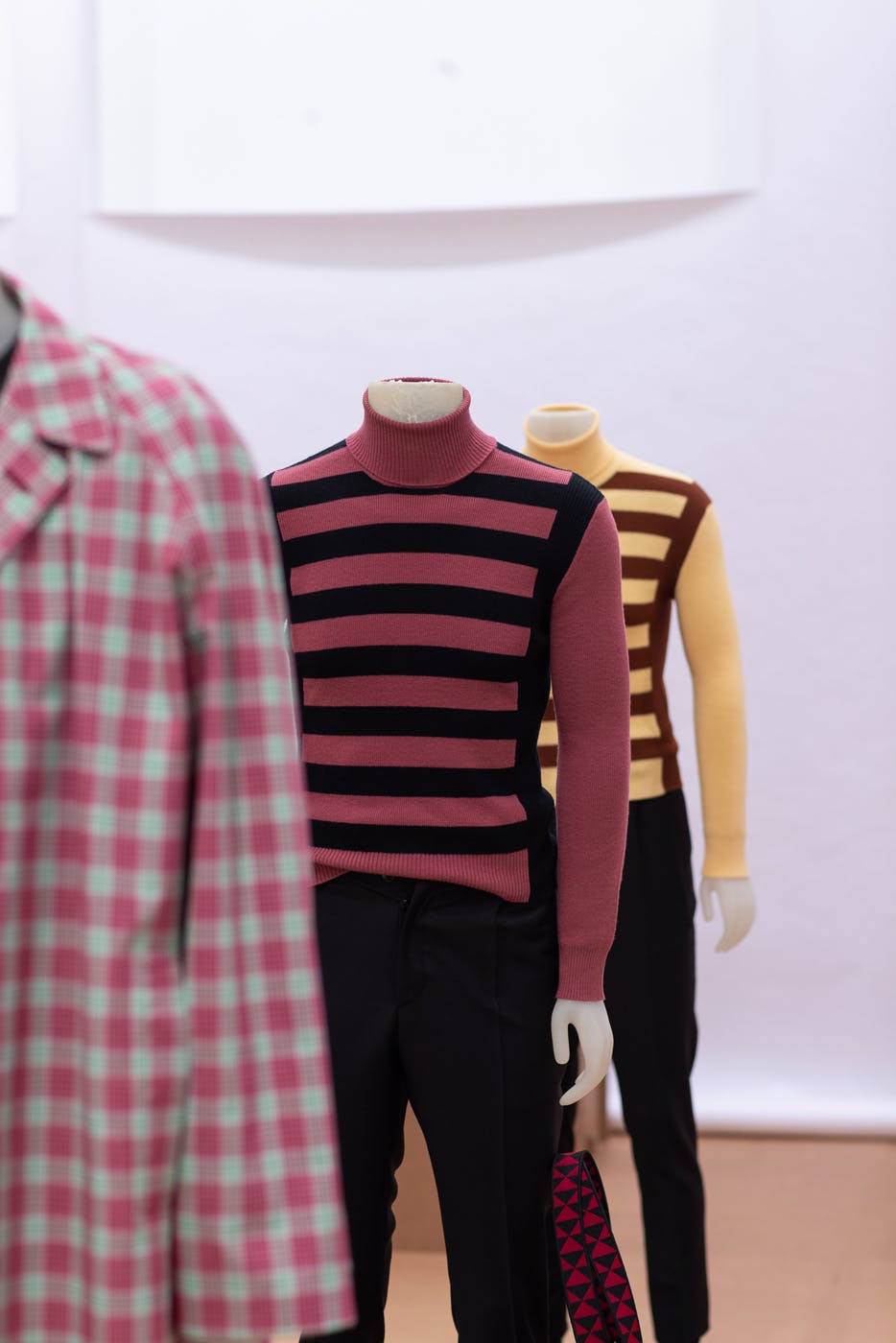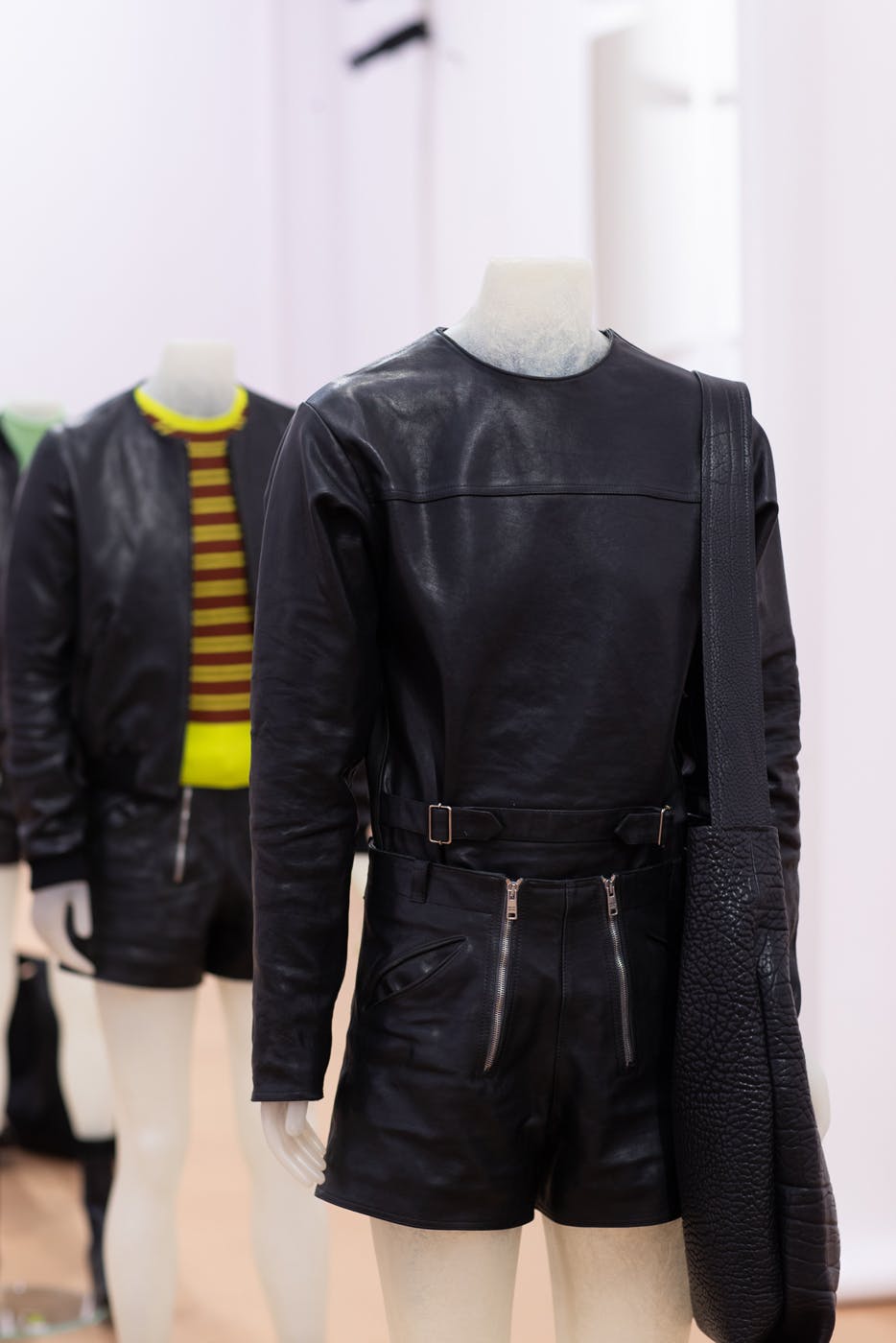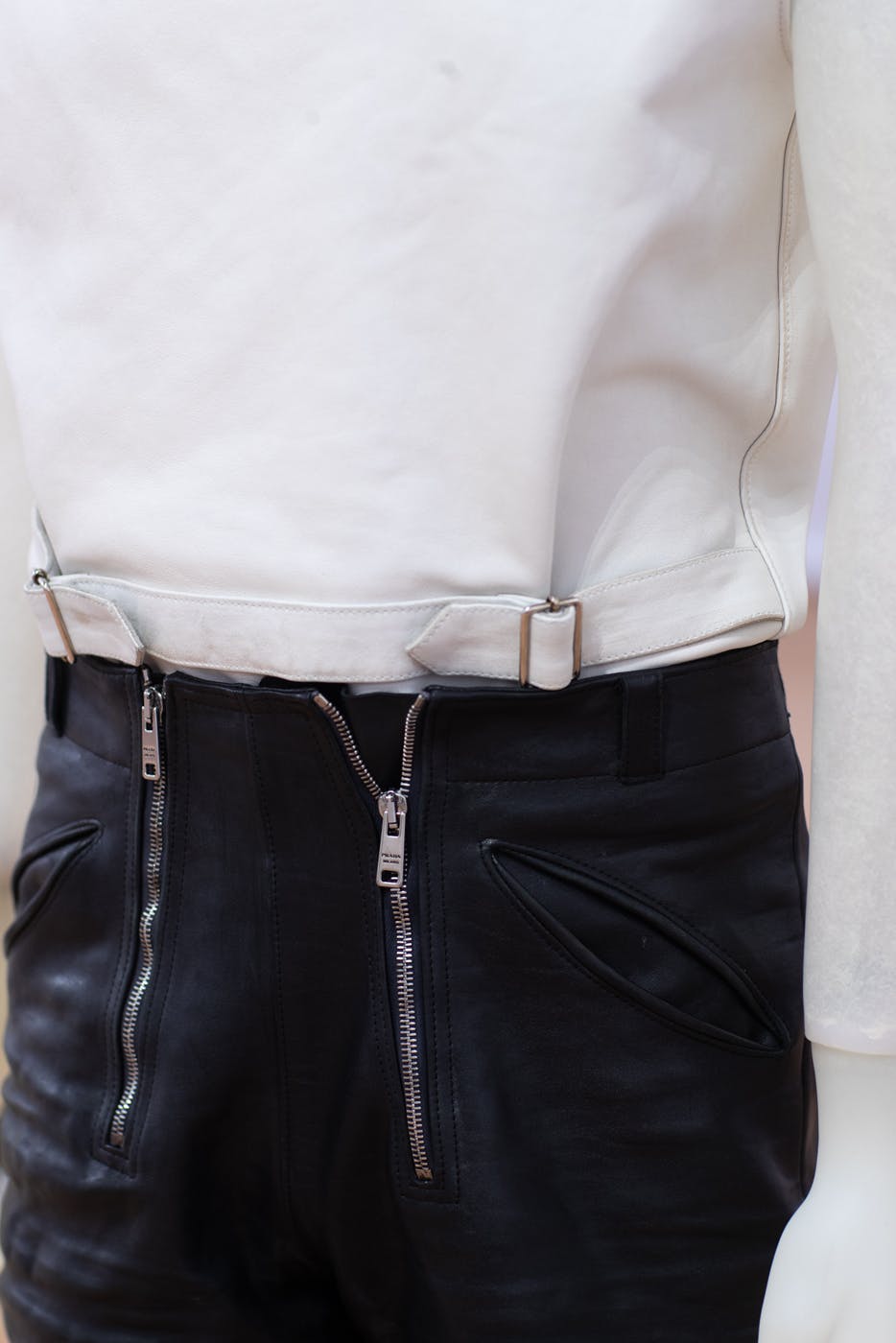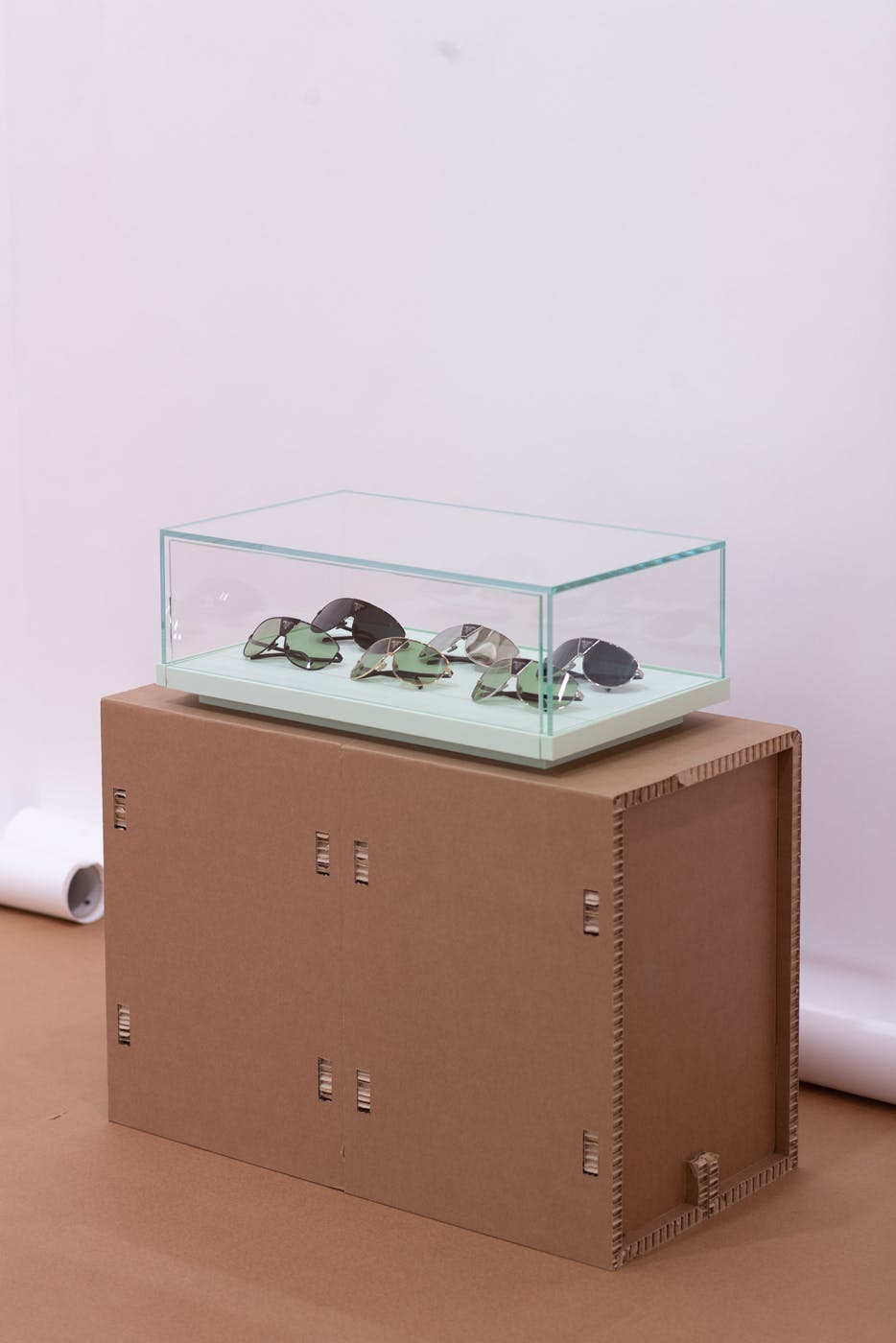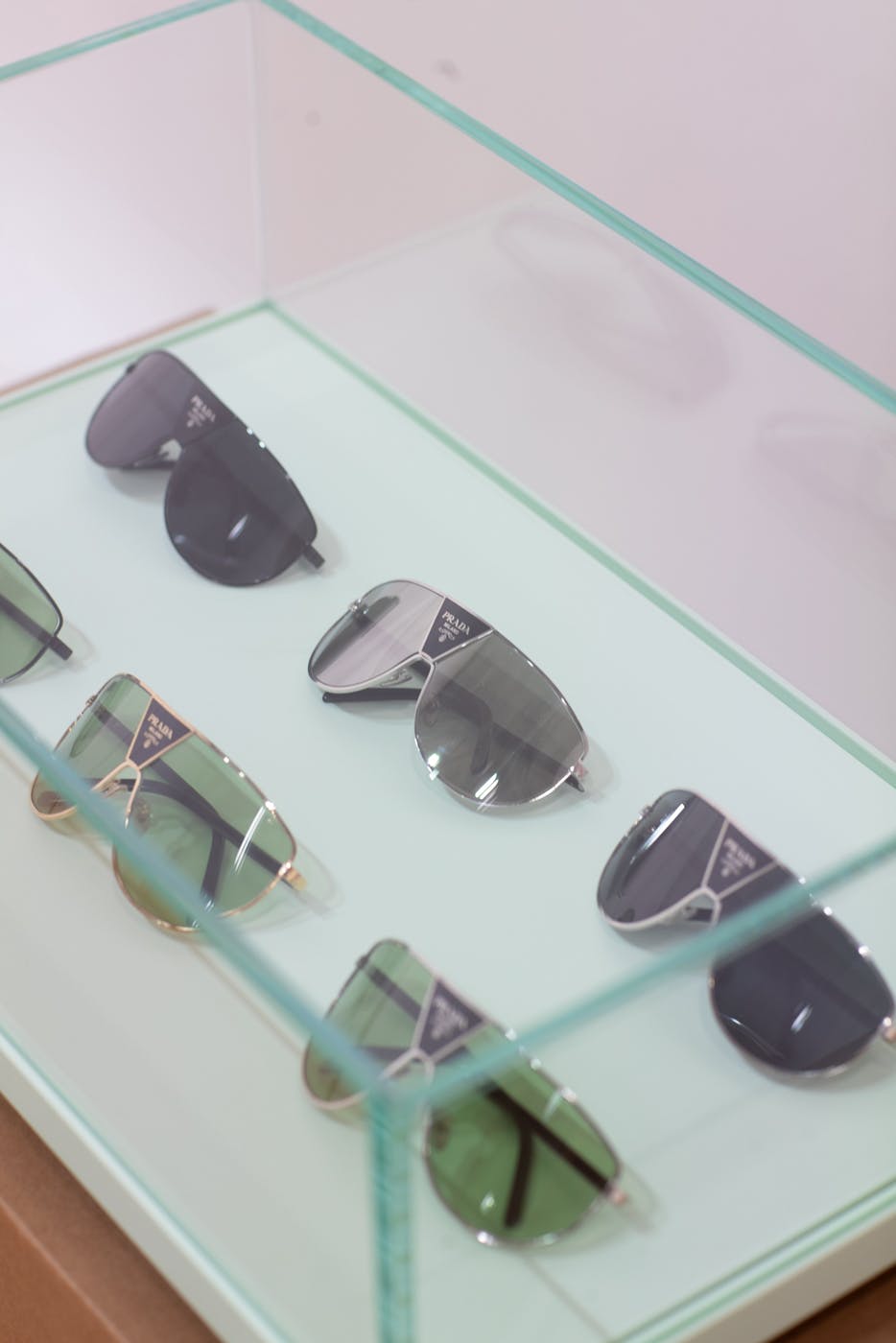 The Milanese luxury label's inherent sense of muted sophisticated manifested uncomplicated silhouettes abetted by occasional flashes of brilliant color, making for especially approachable elegance.
It's this kinda stuff that Goldblum himself has been drawn to over the years, hence why he was dripped out in an all-white outfit, from head to ankle.
Only his shit-kicking square-toed derby shoes and black socks contrasted against a boxy white shirt and jeans, both made out of a denim so faded that it almost looked like crisp cotton poplin from a distance.
Shame that Goldblum wasn't on the runway this time but perhaps next season he'll be back on the catwalk.
The actual collection was rife with the geometric patterns, trim knitwear, and slim slacks that one would expect from contemporary Prada, plus the requisite shorty-short.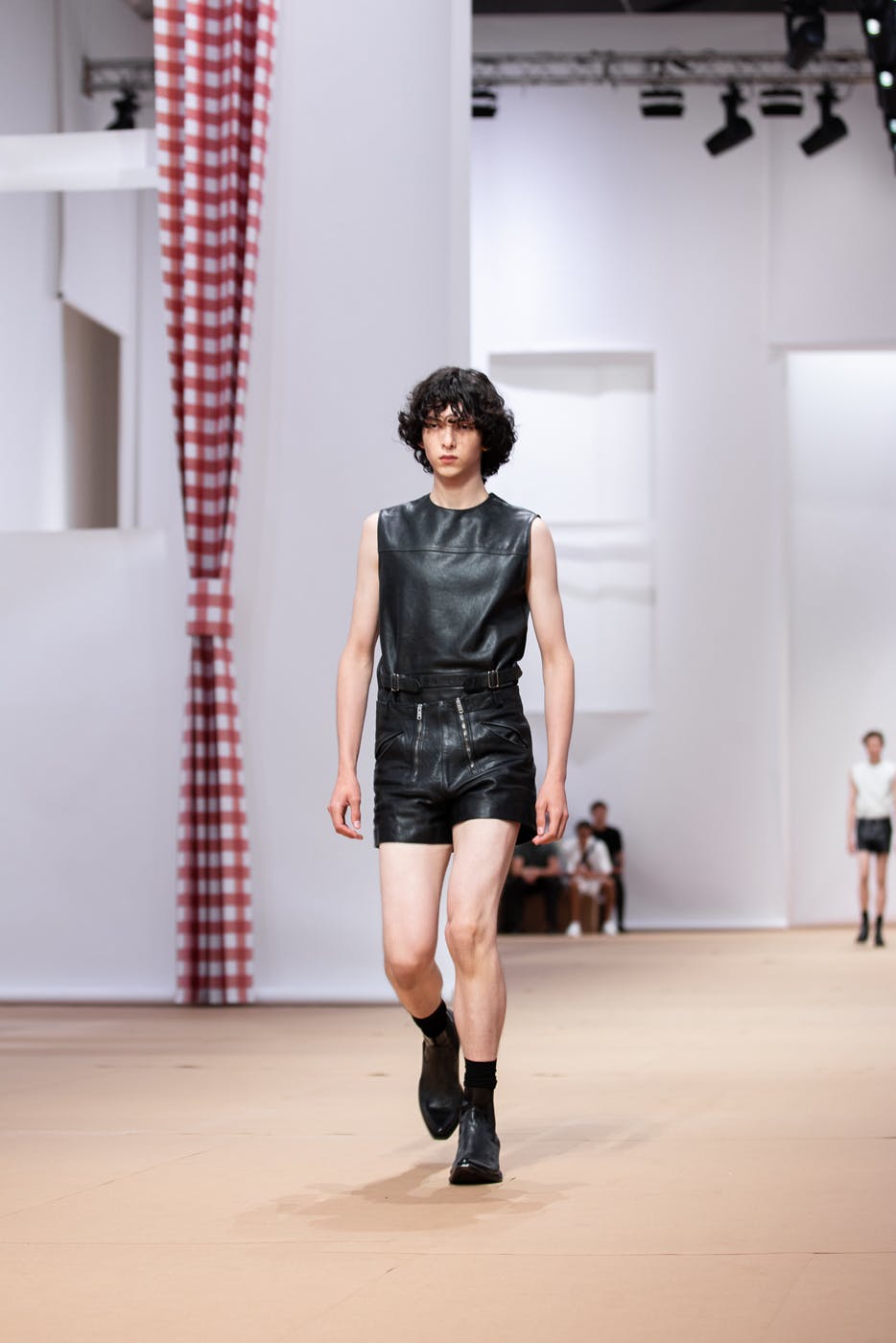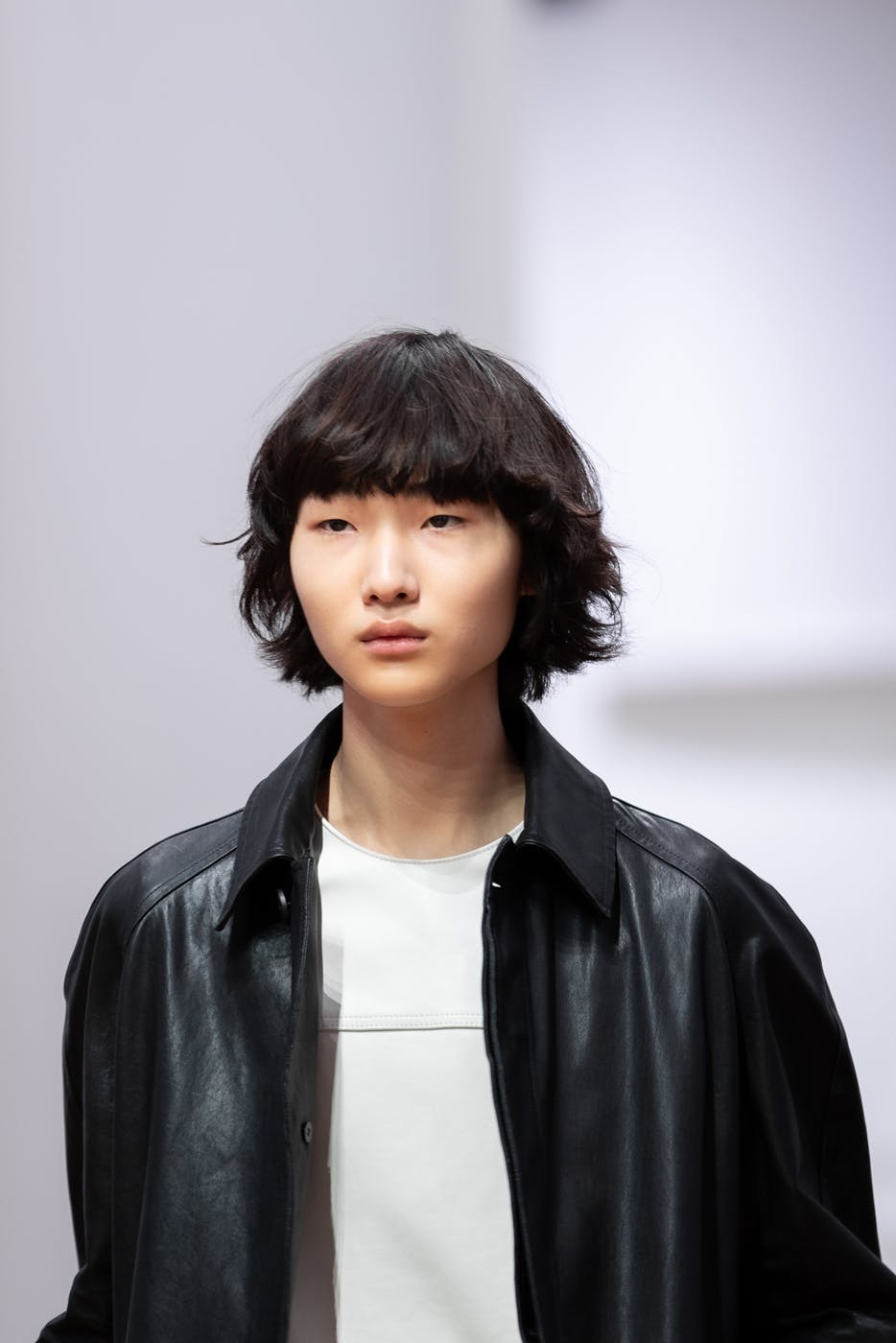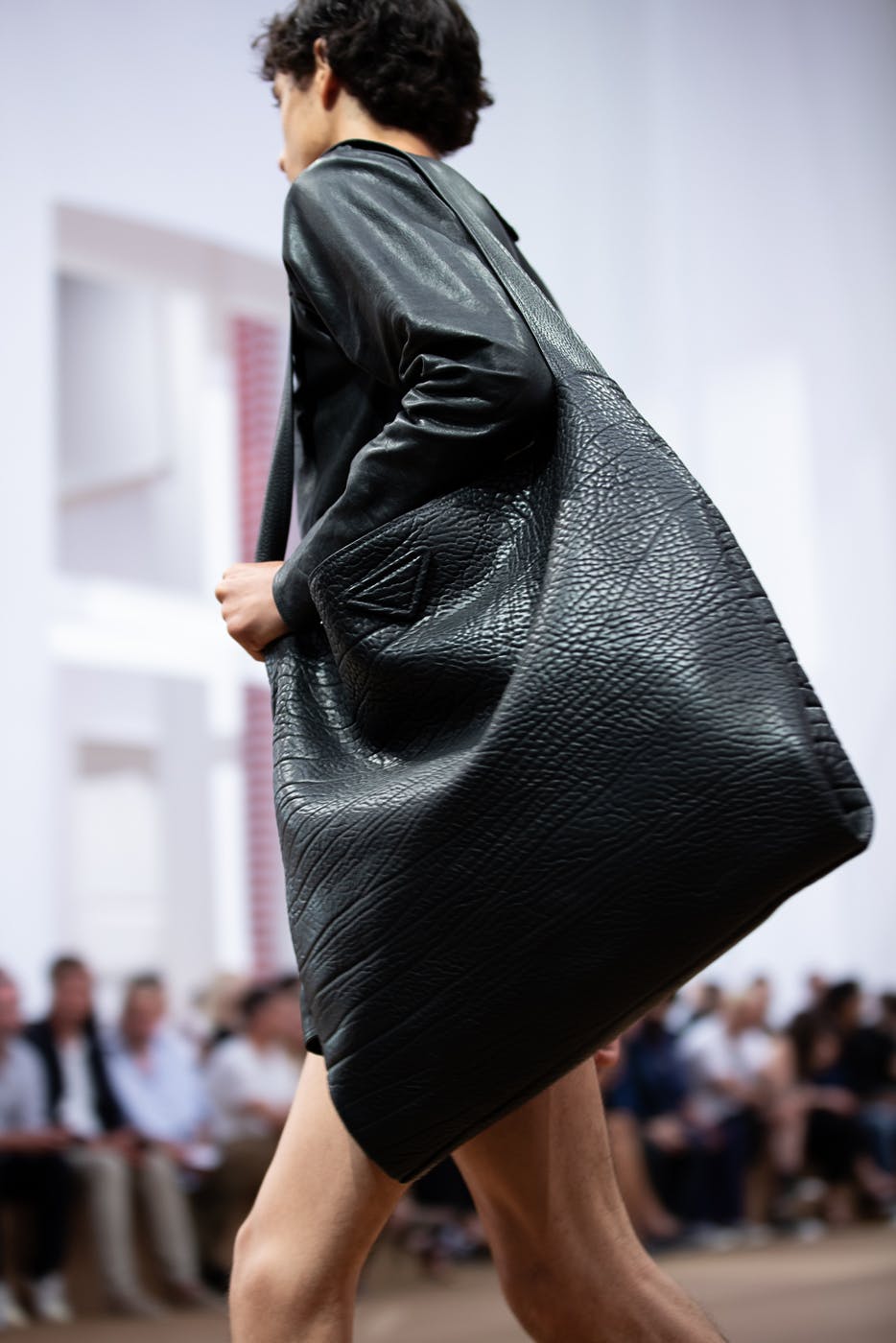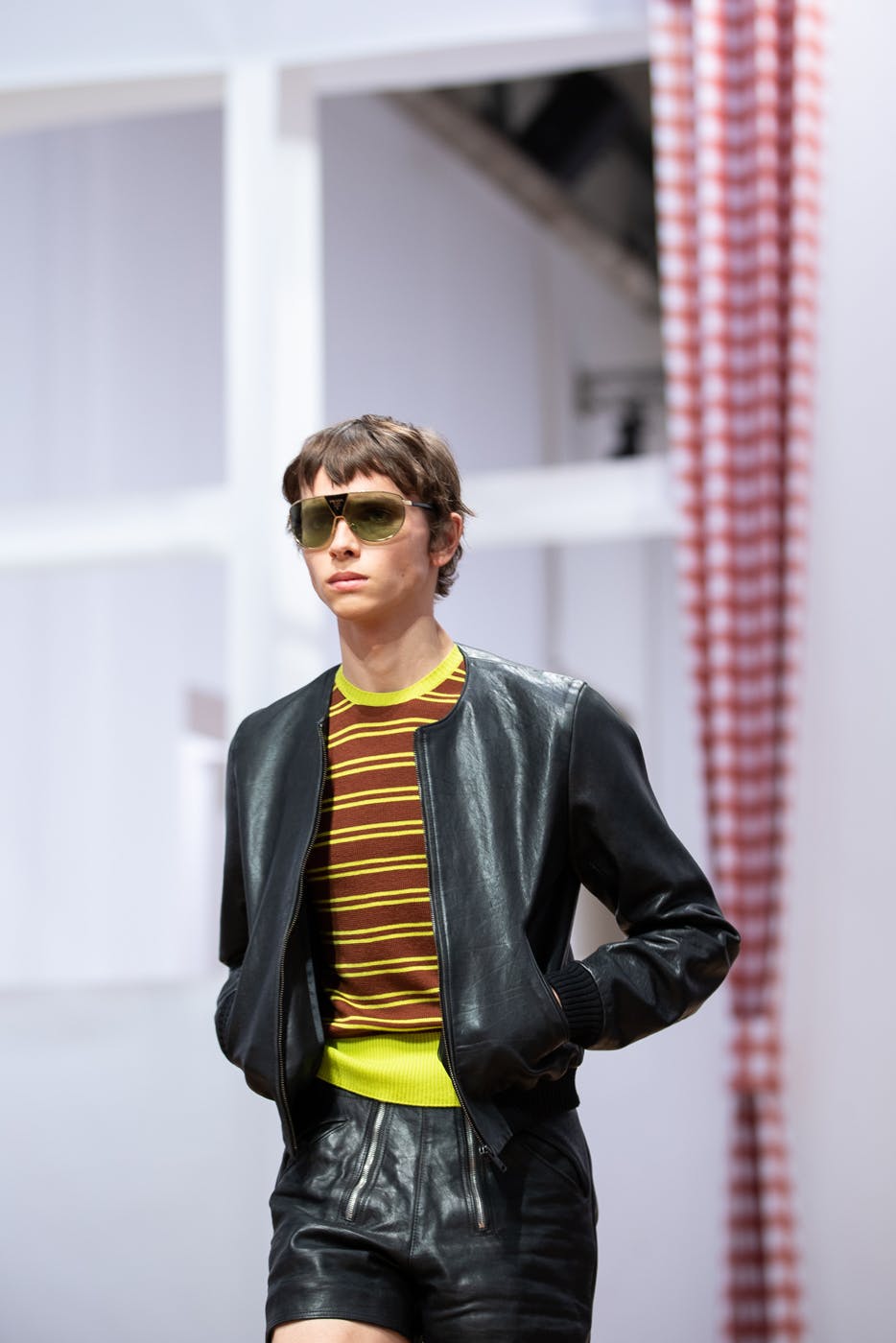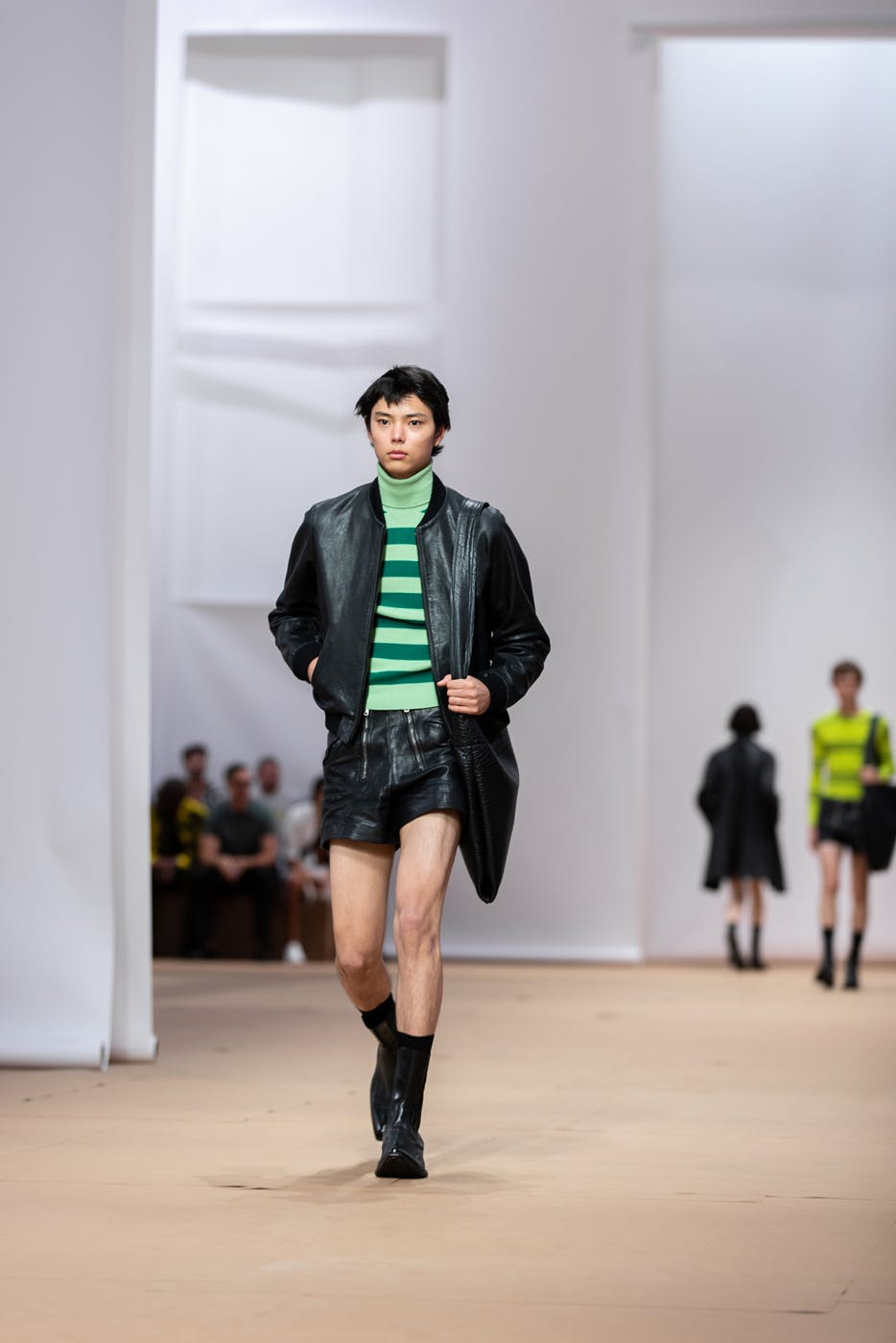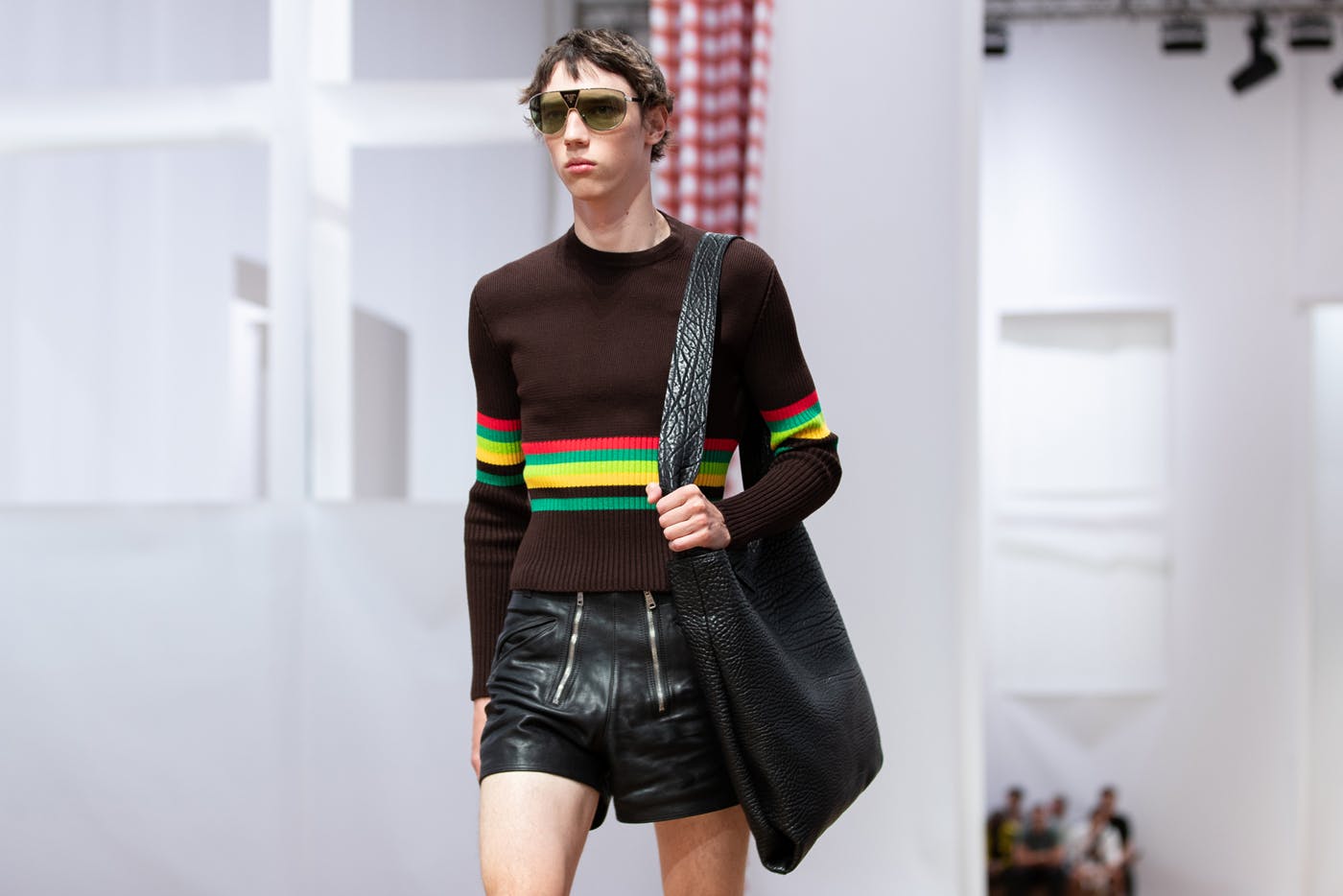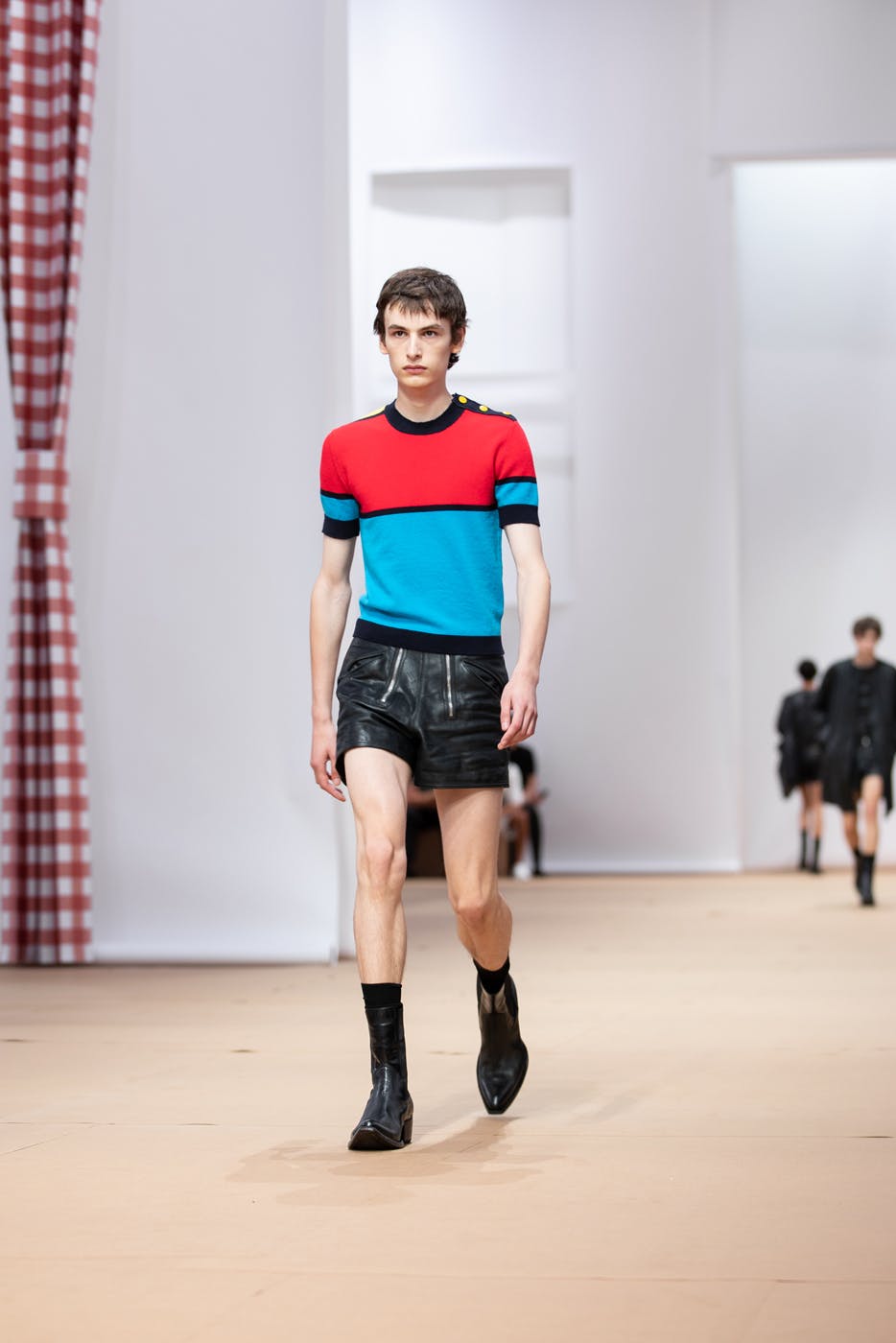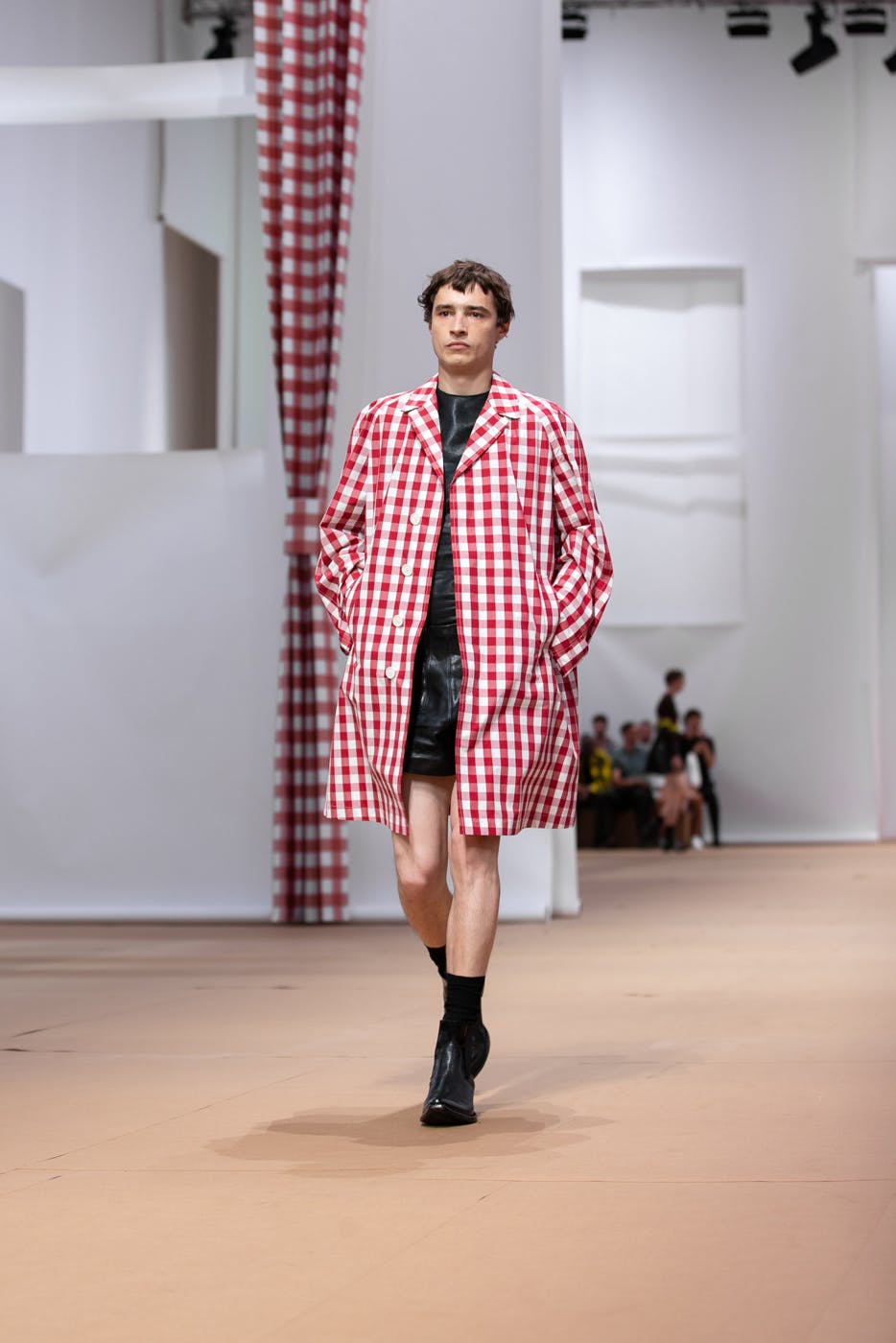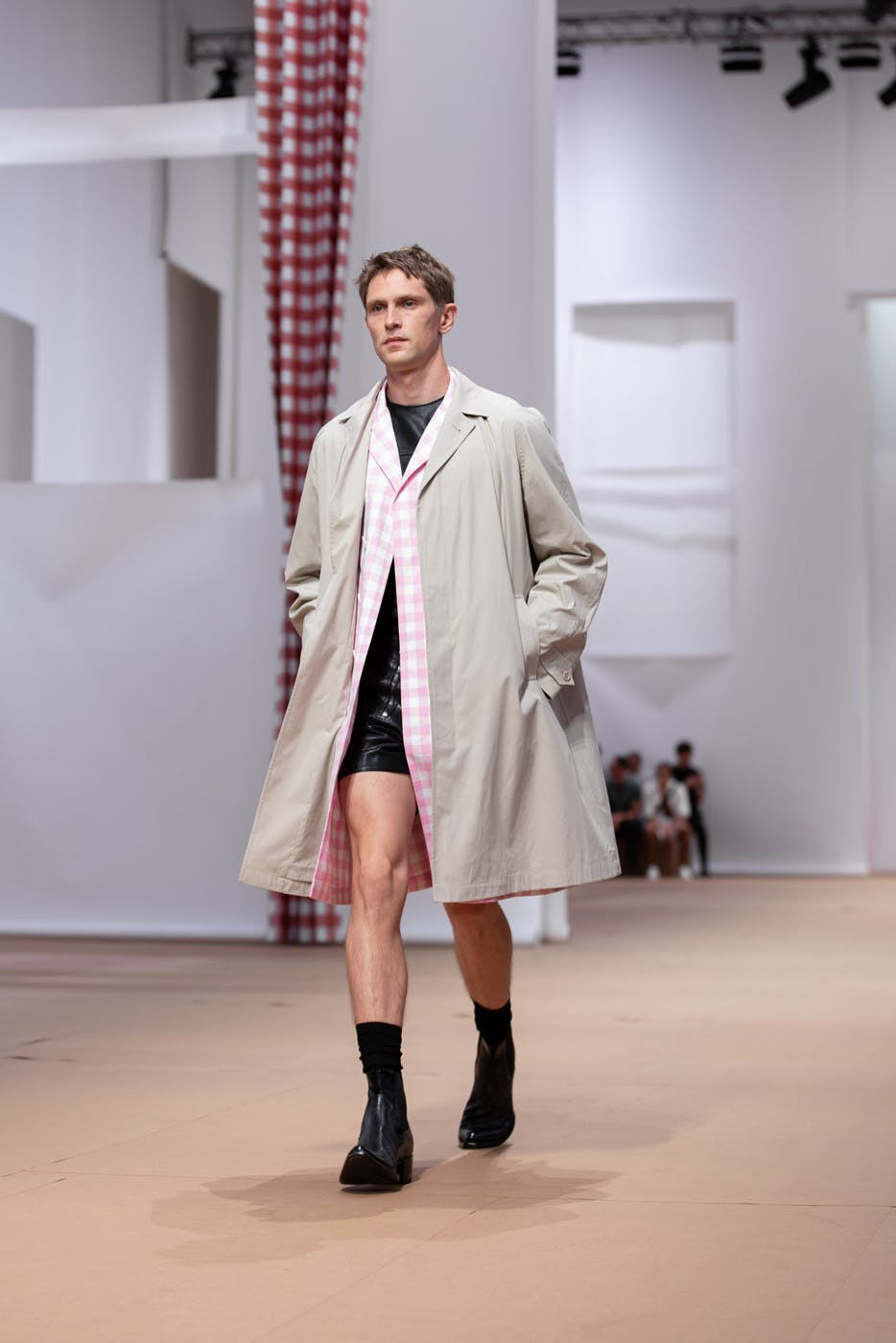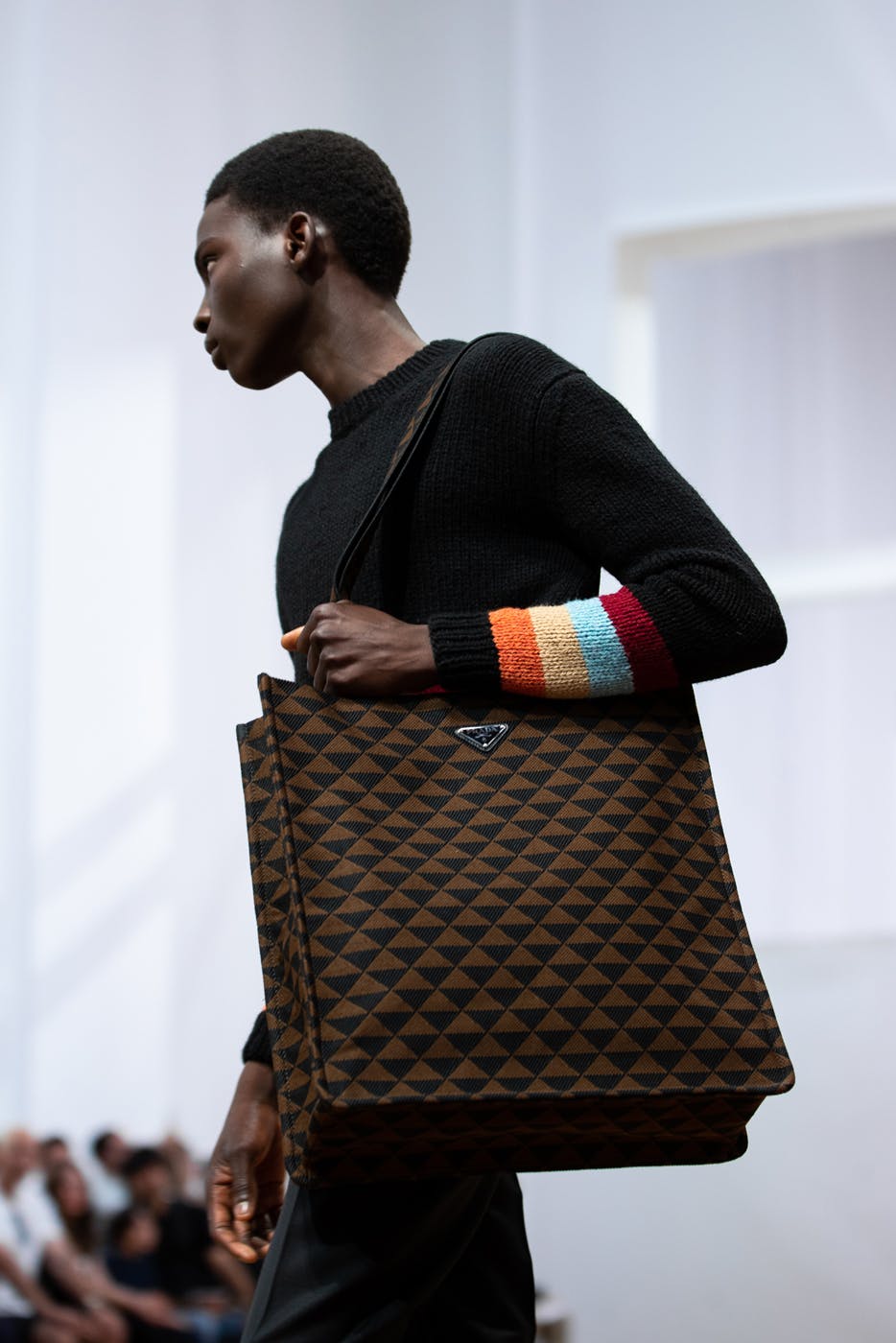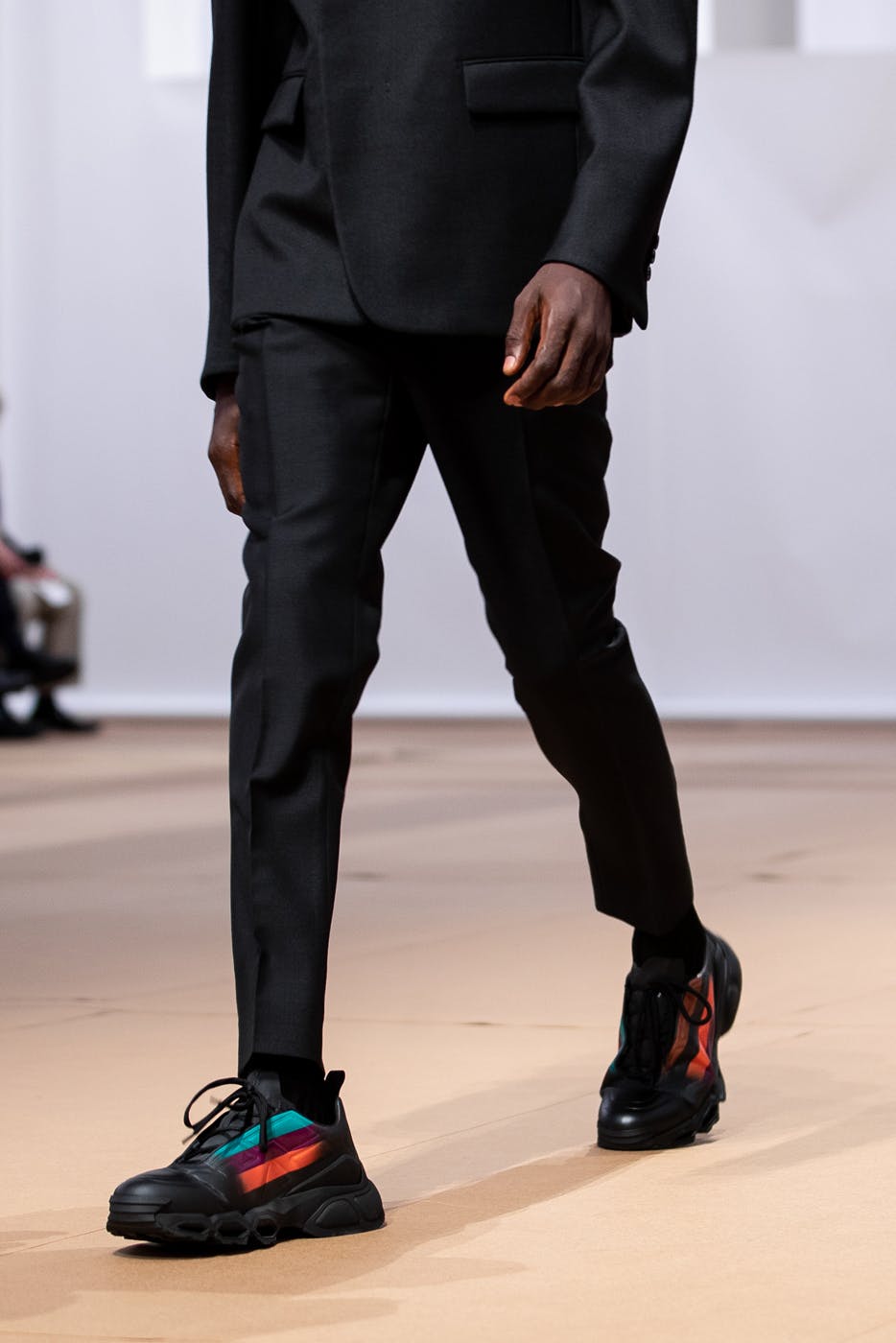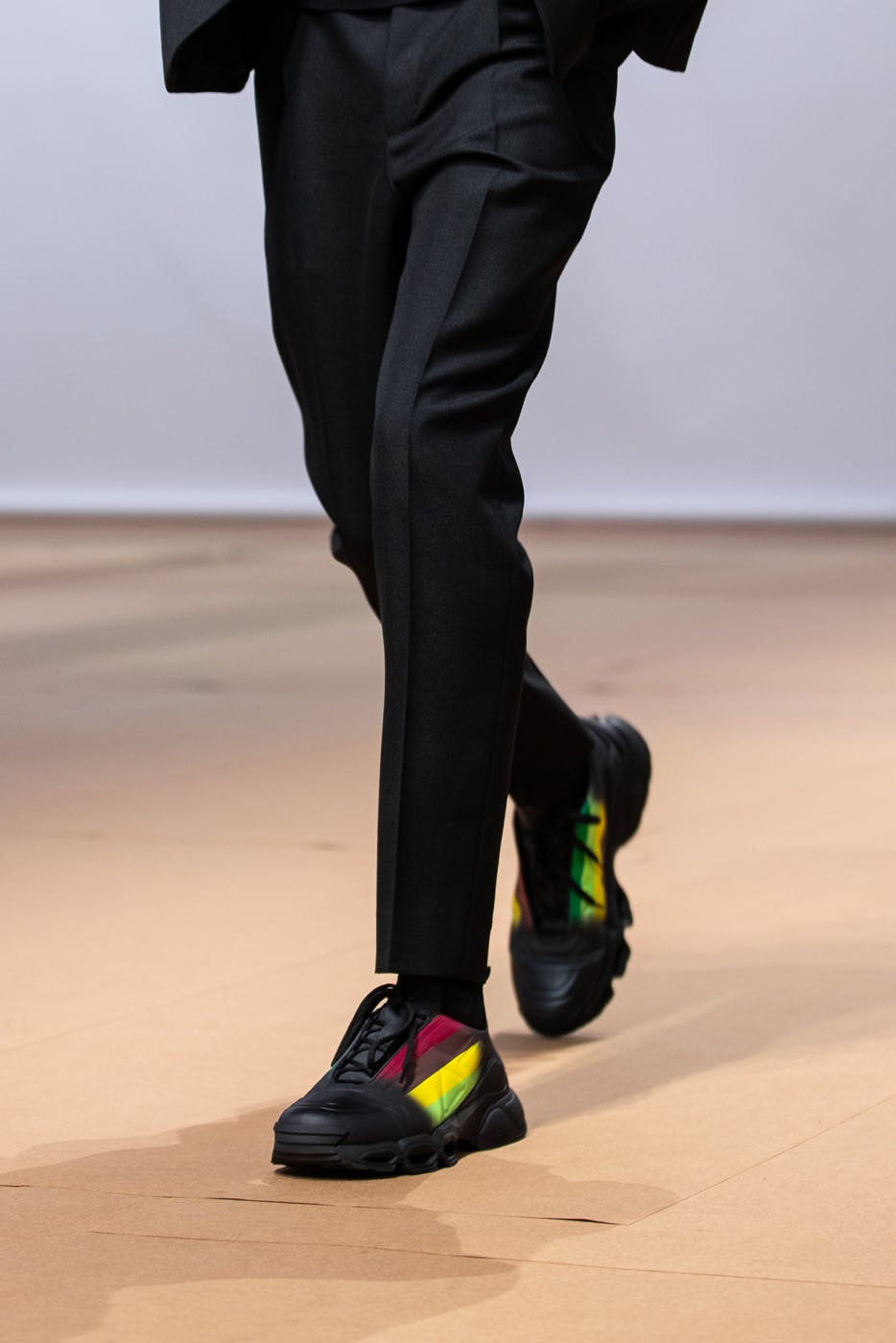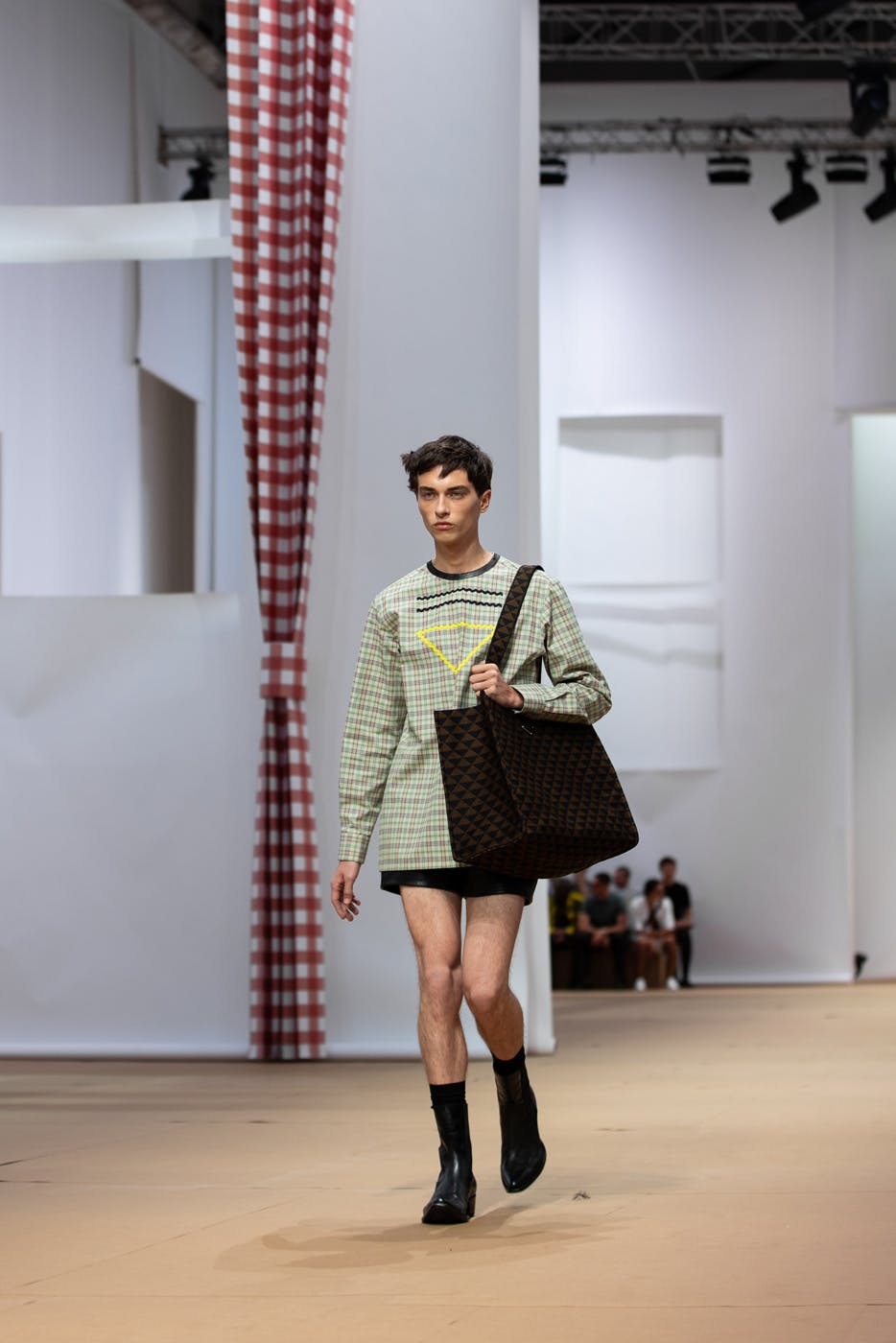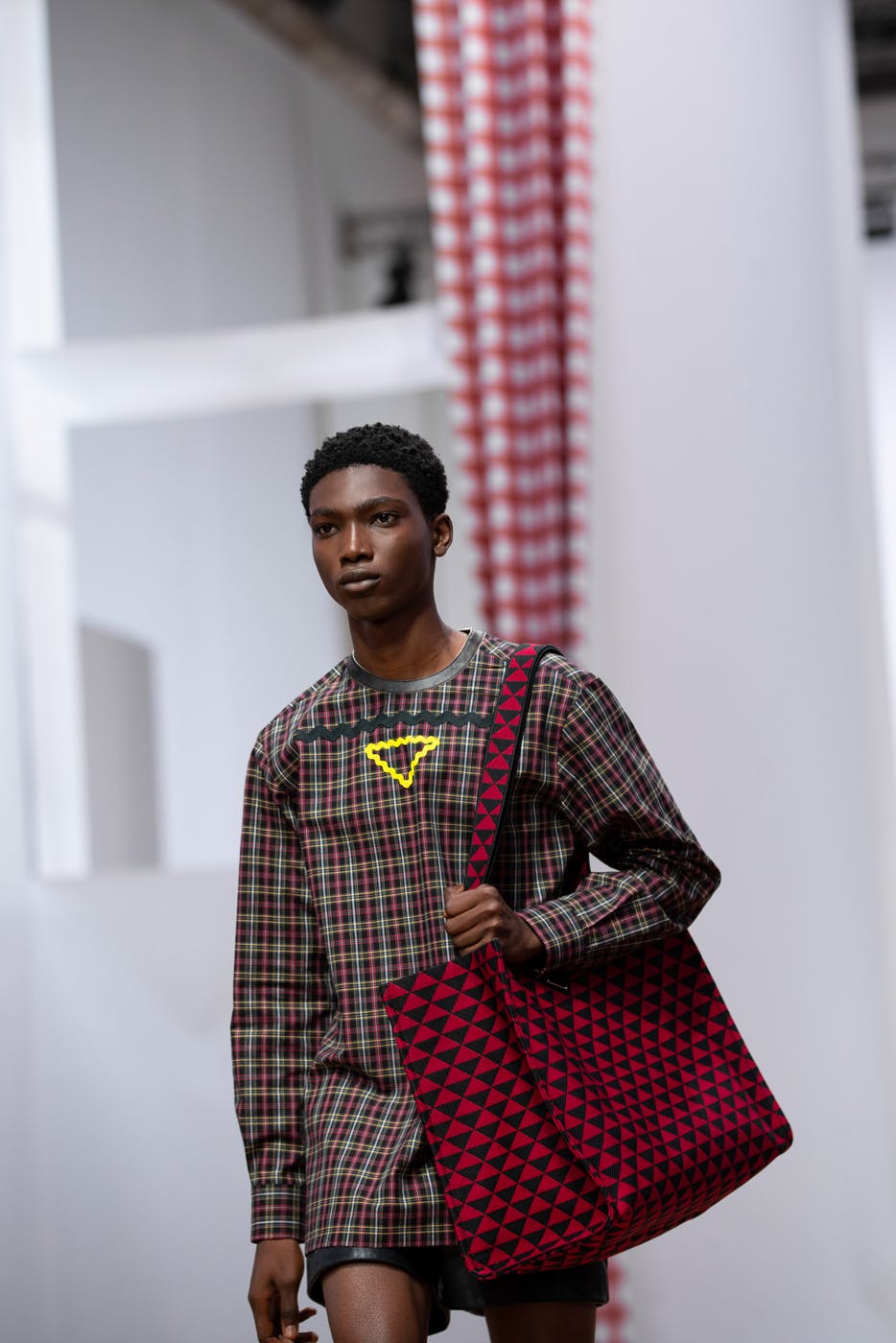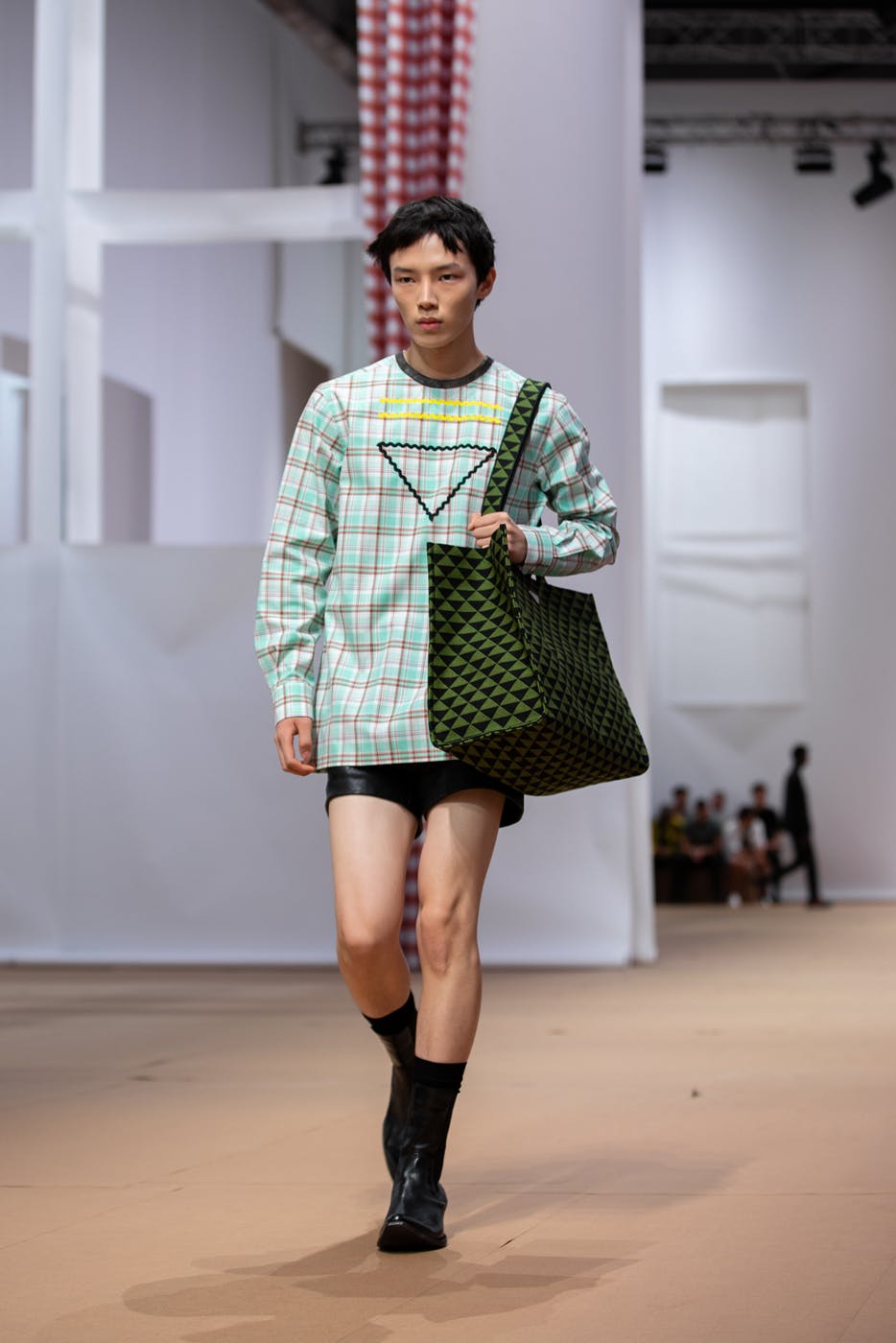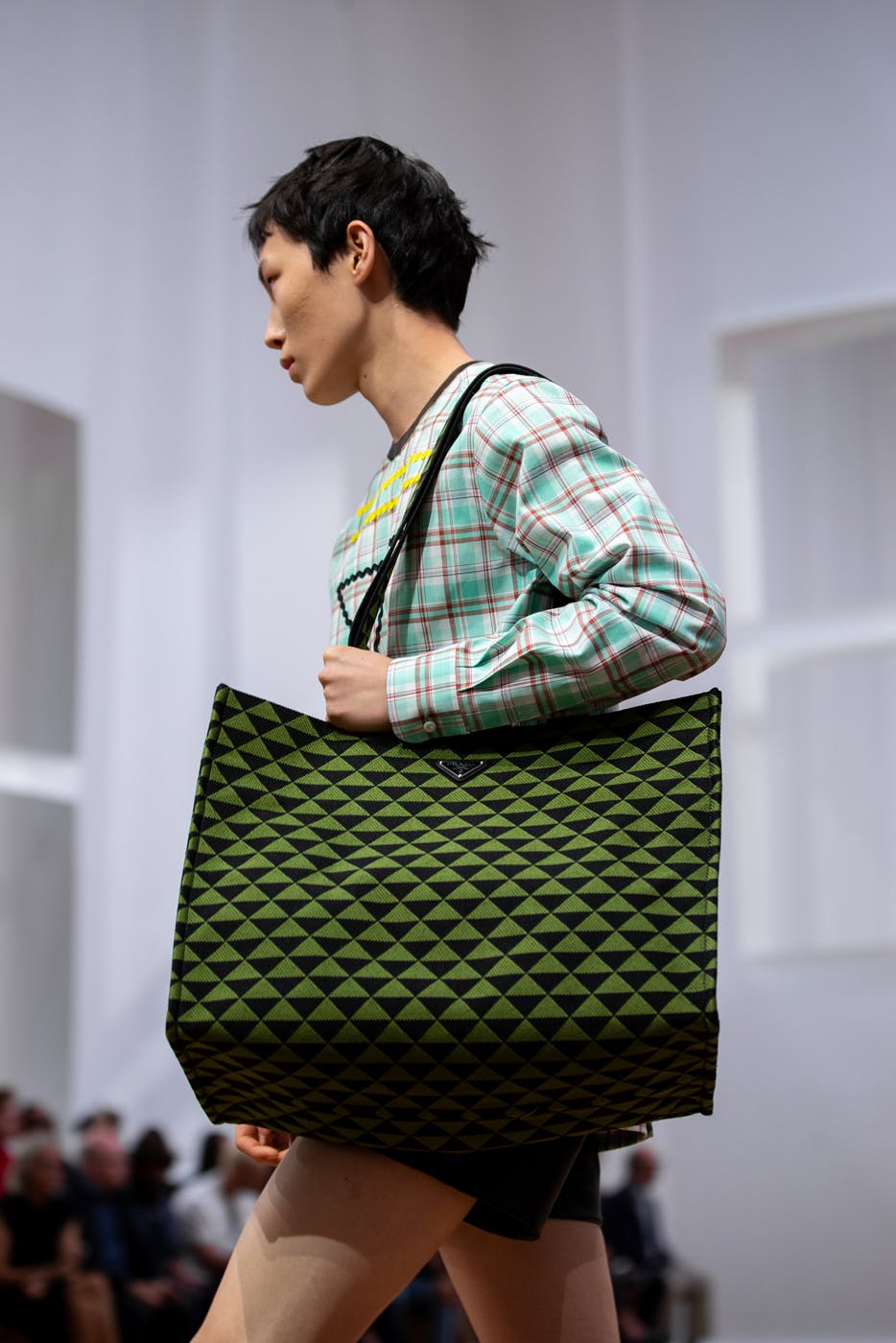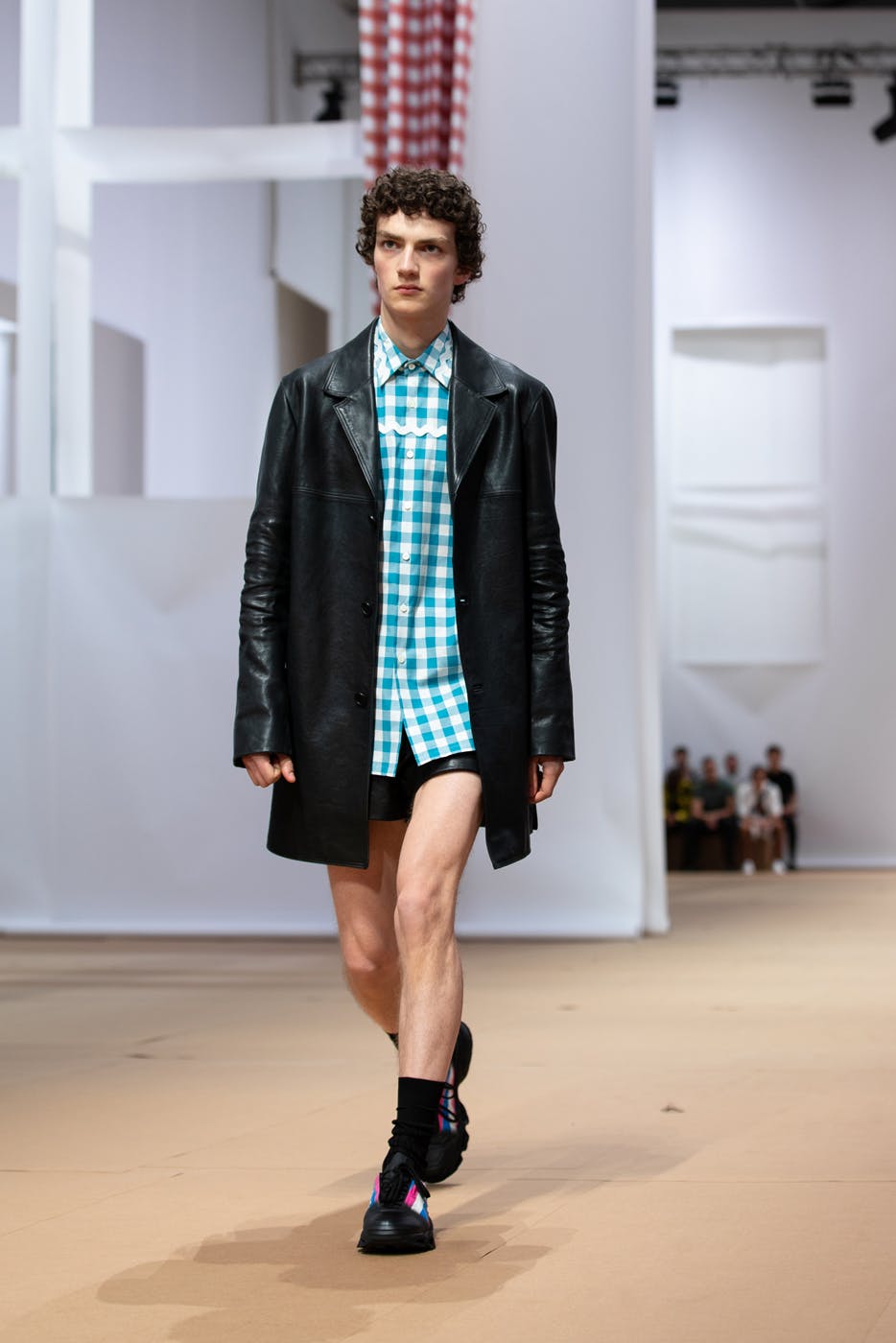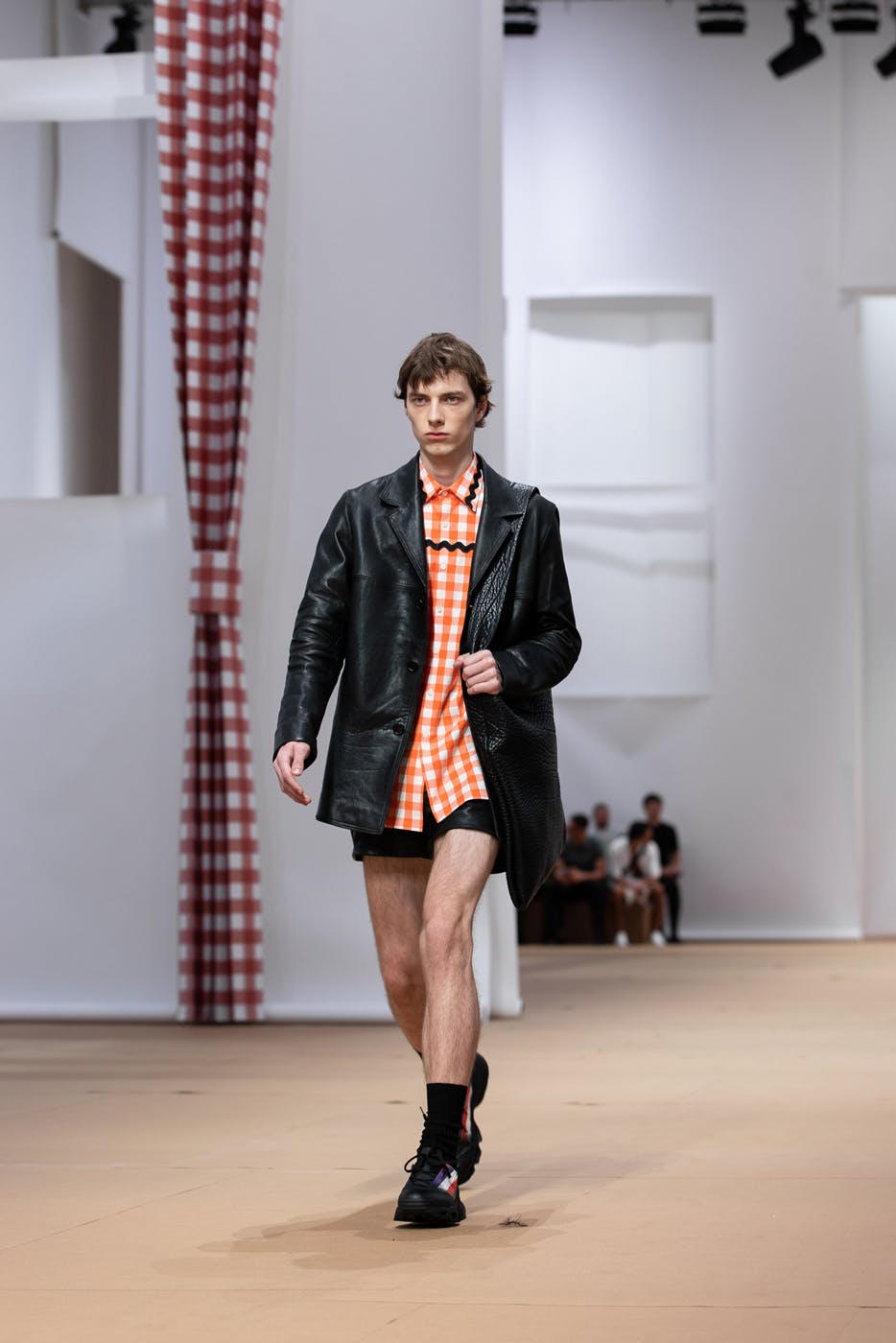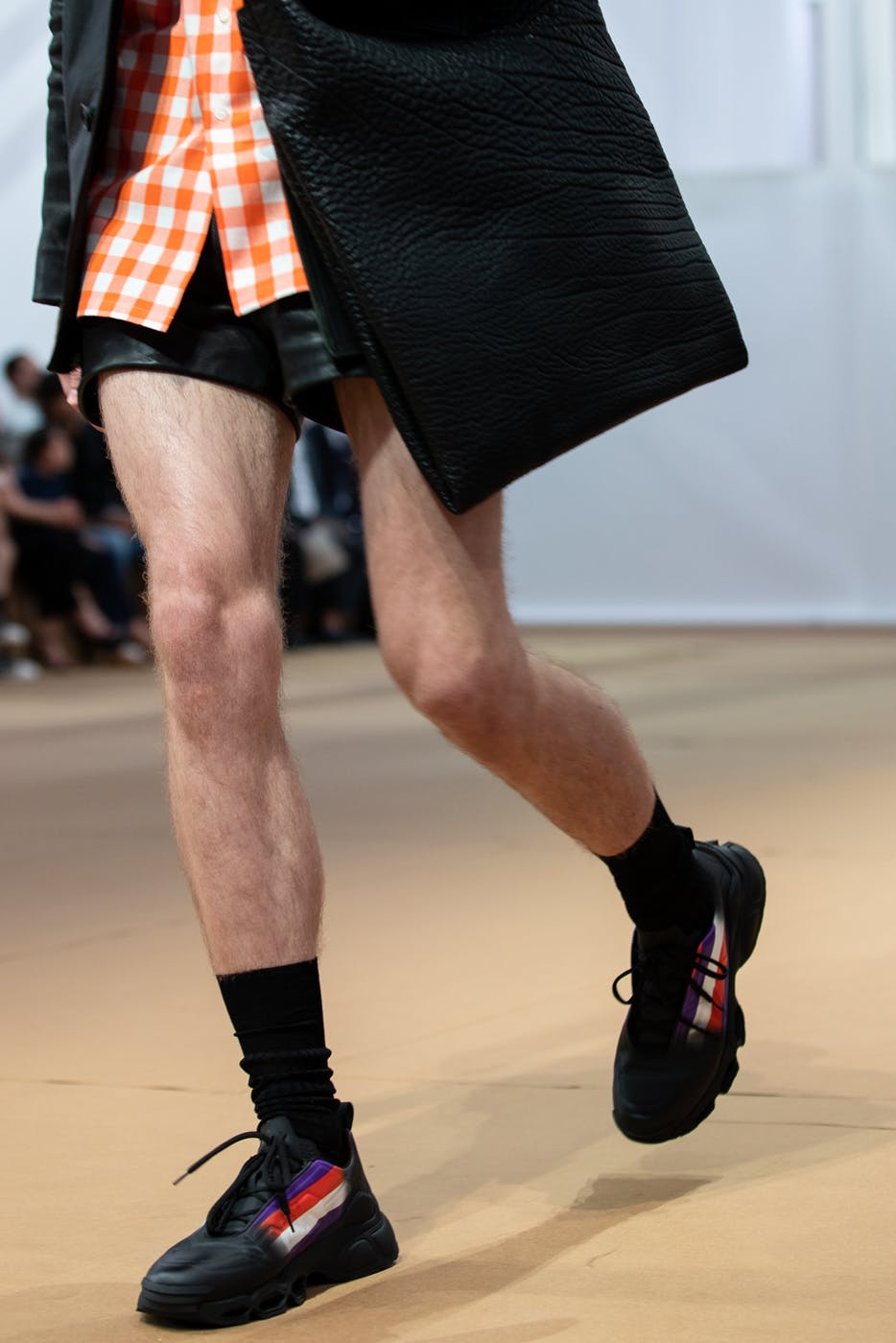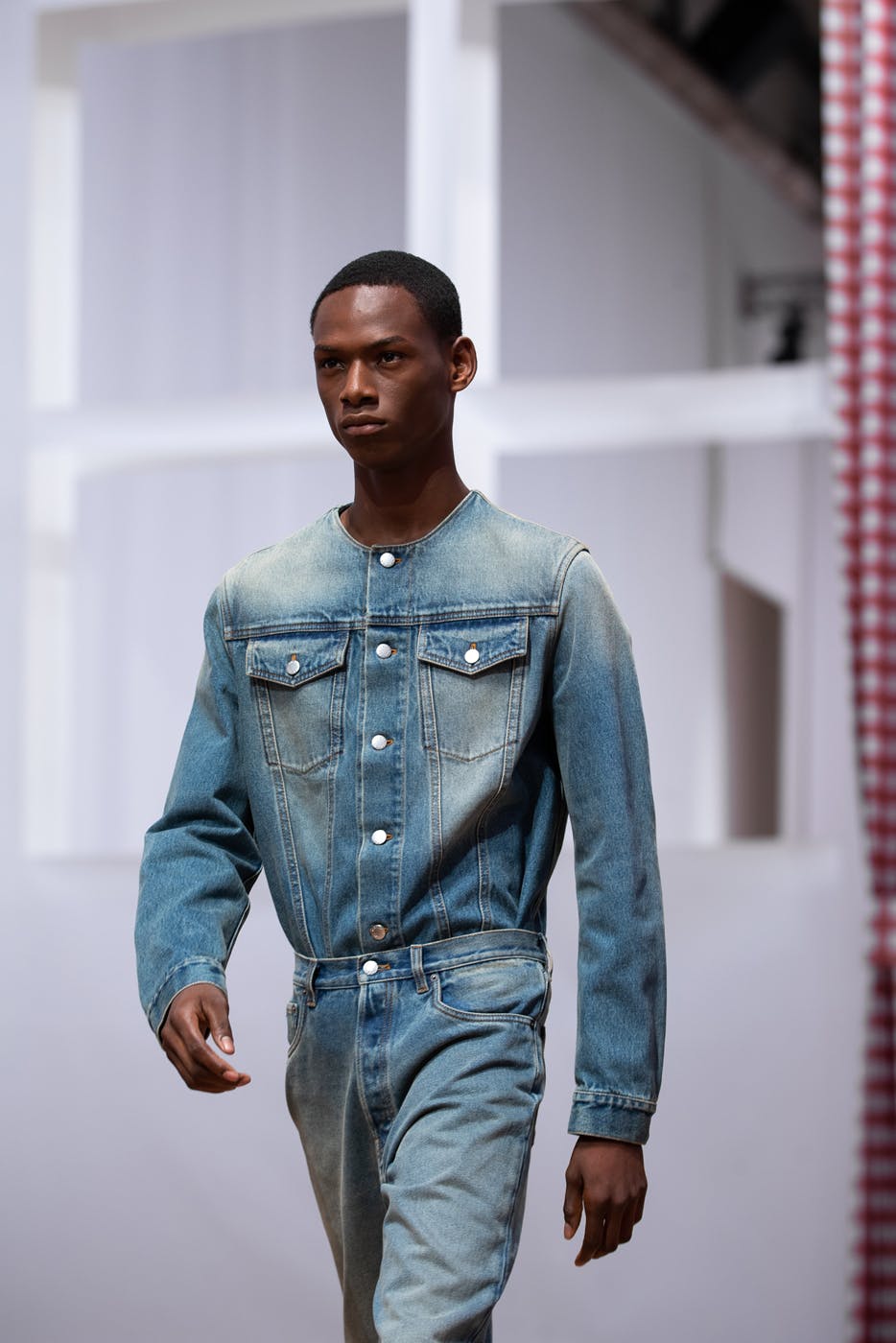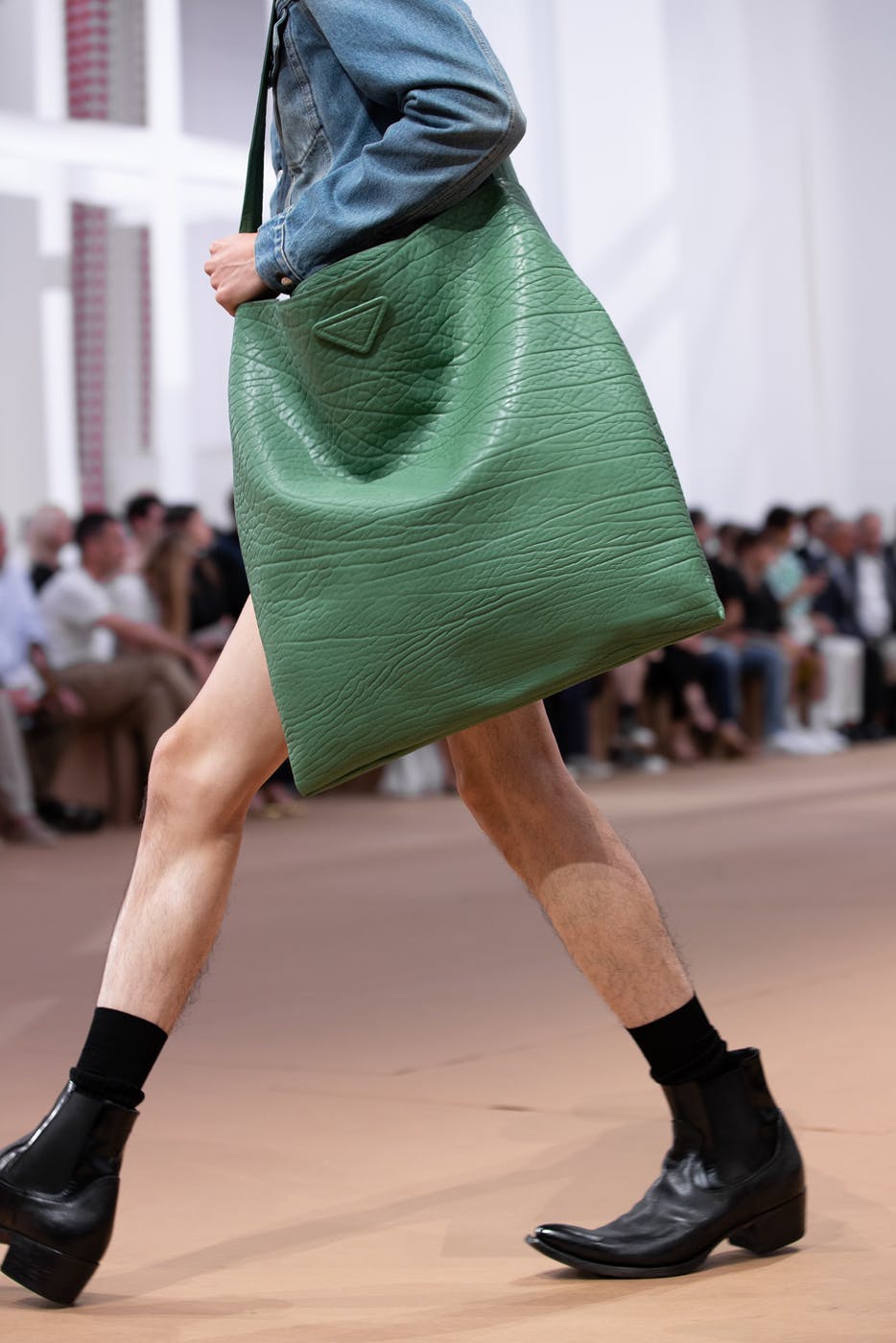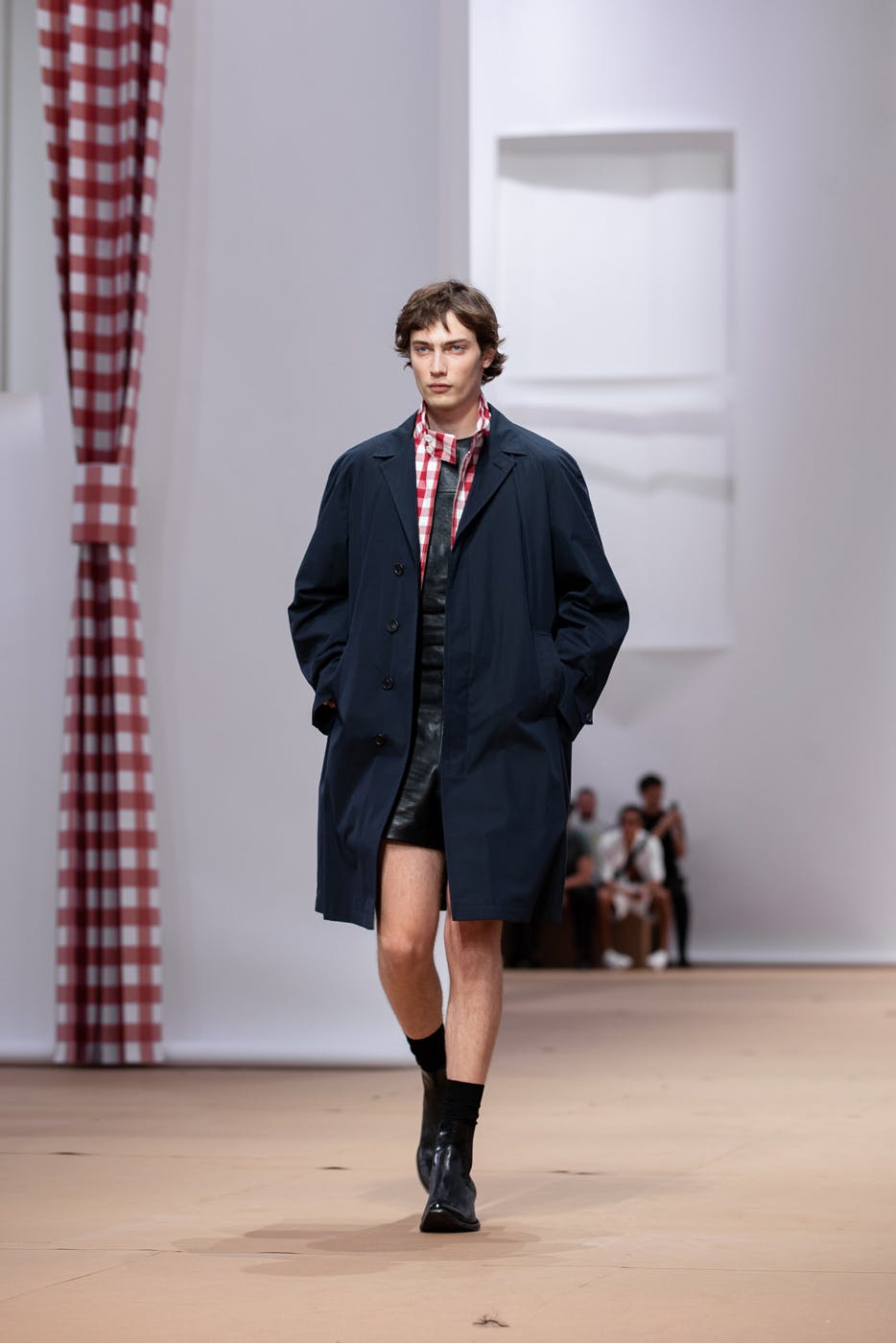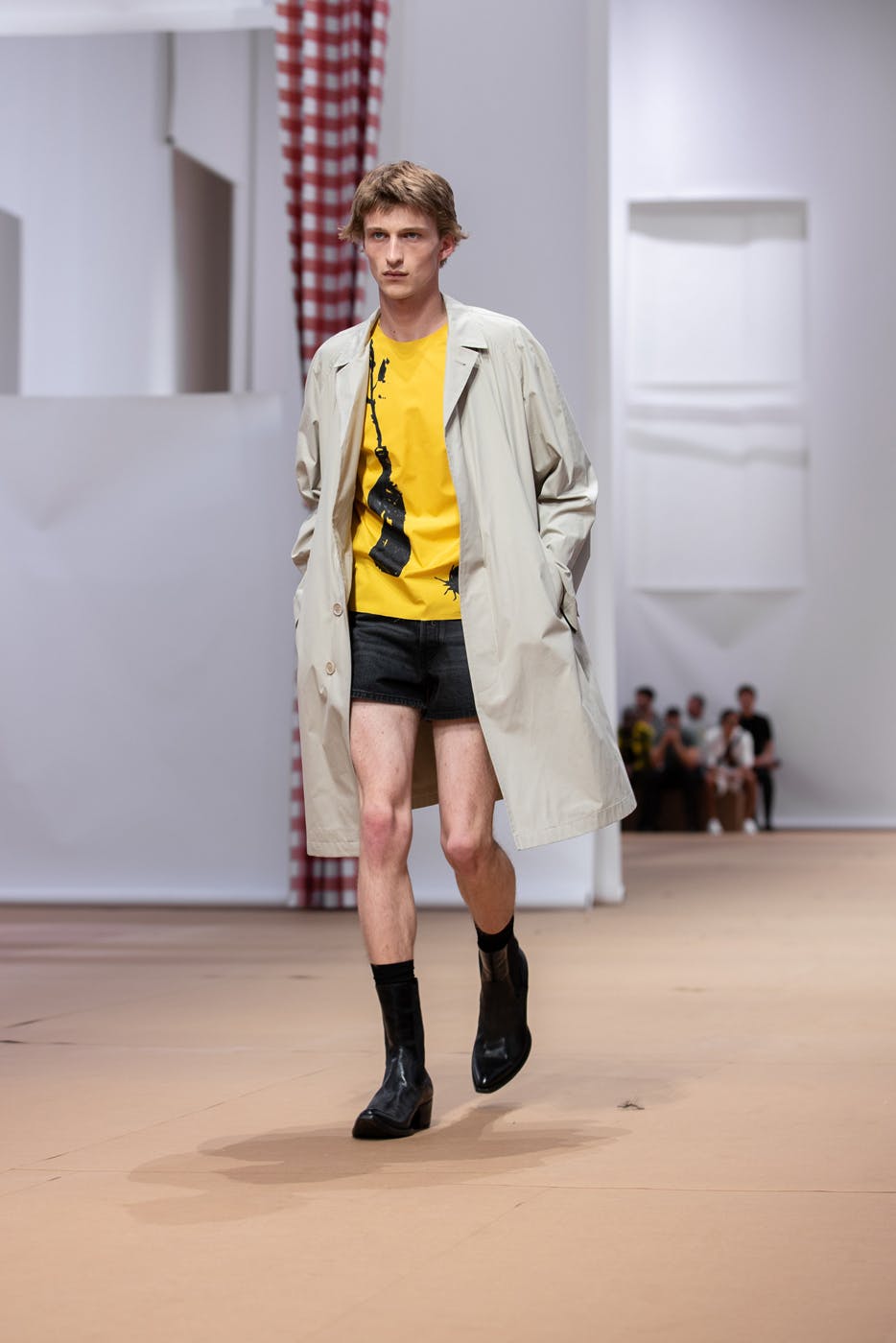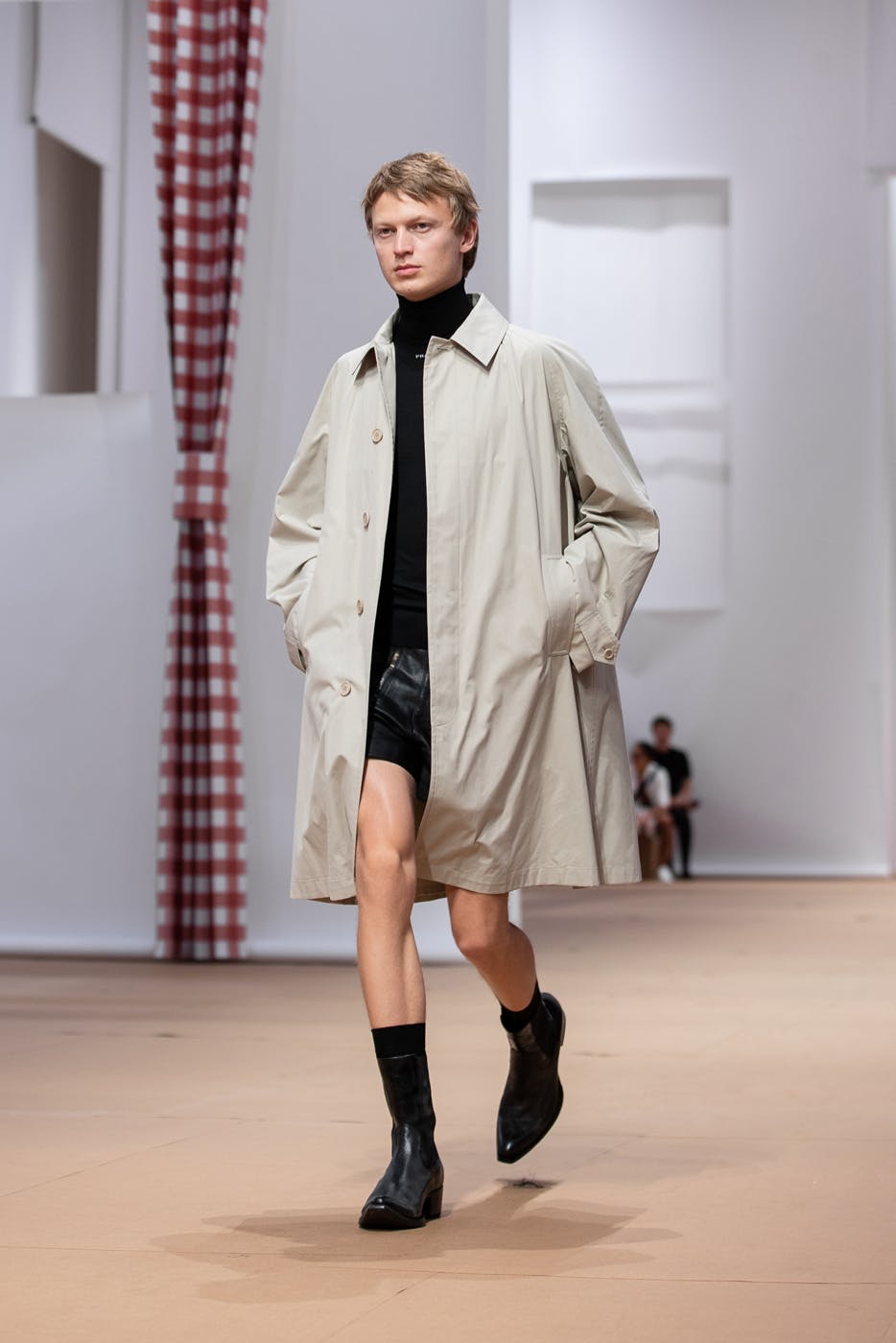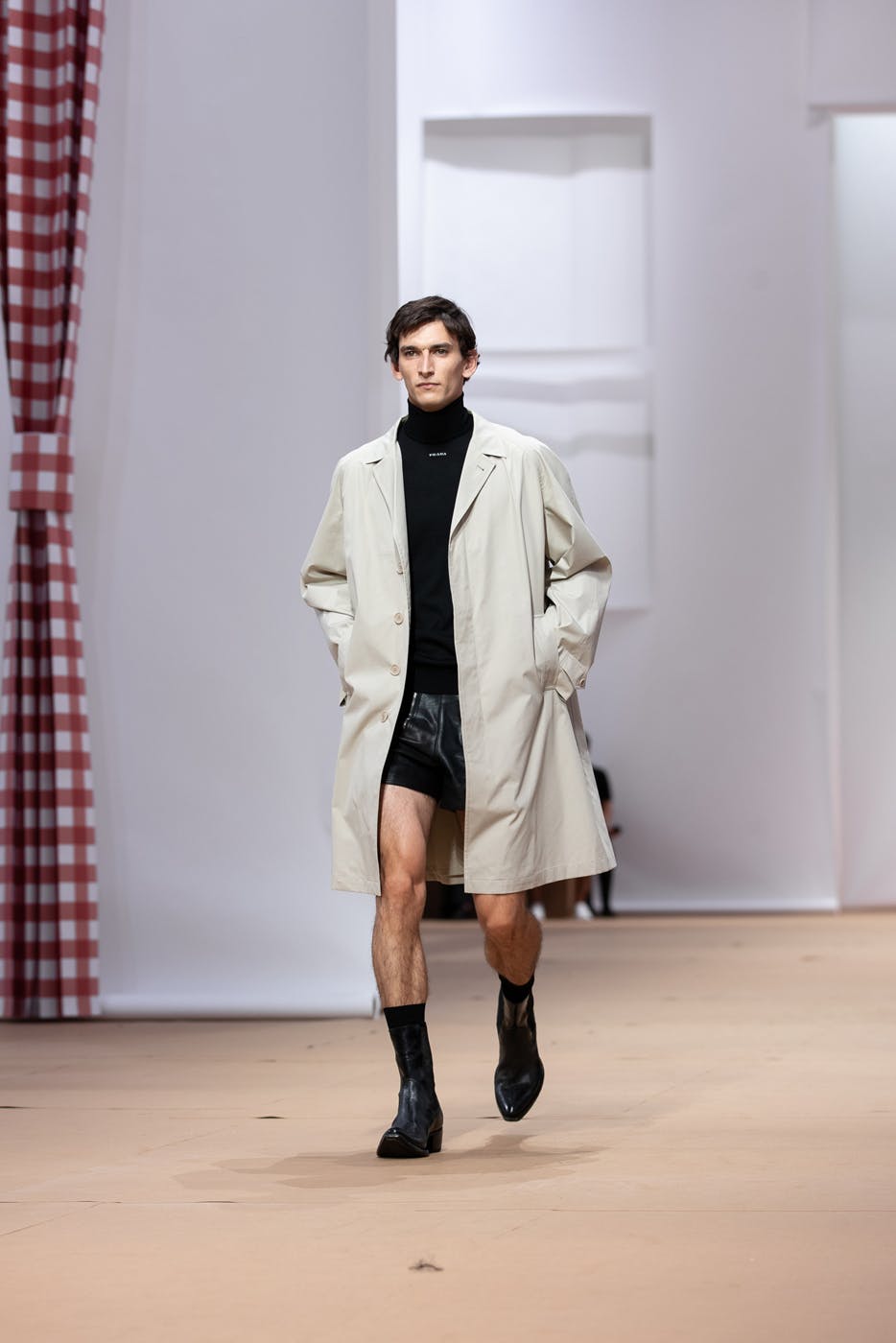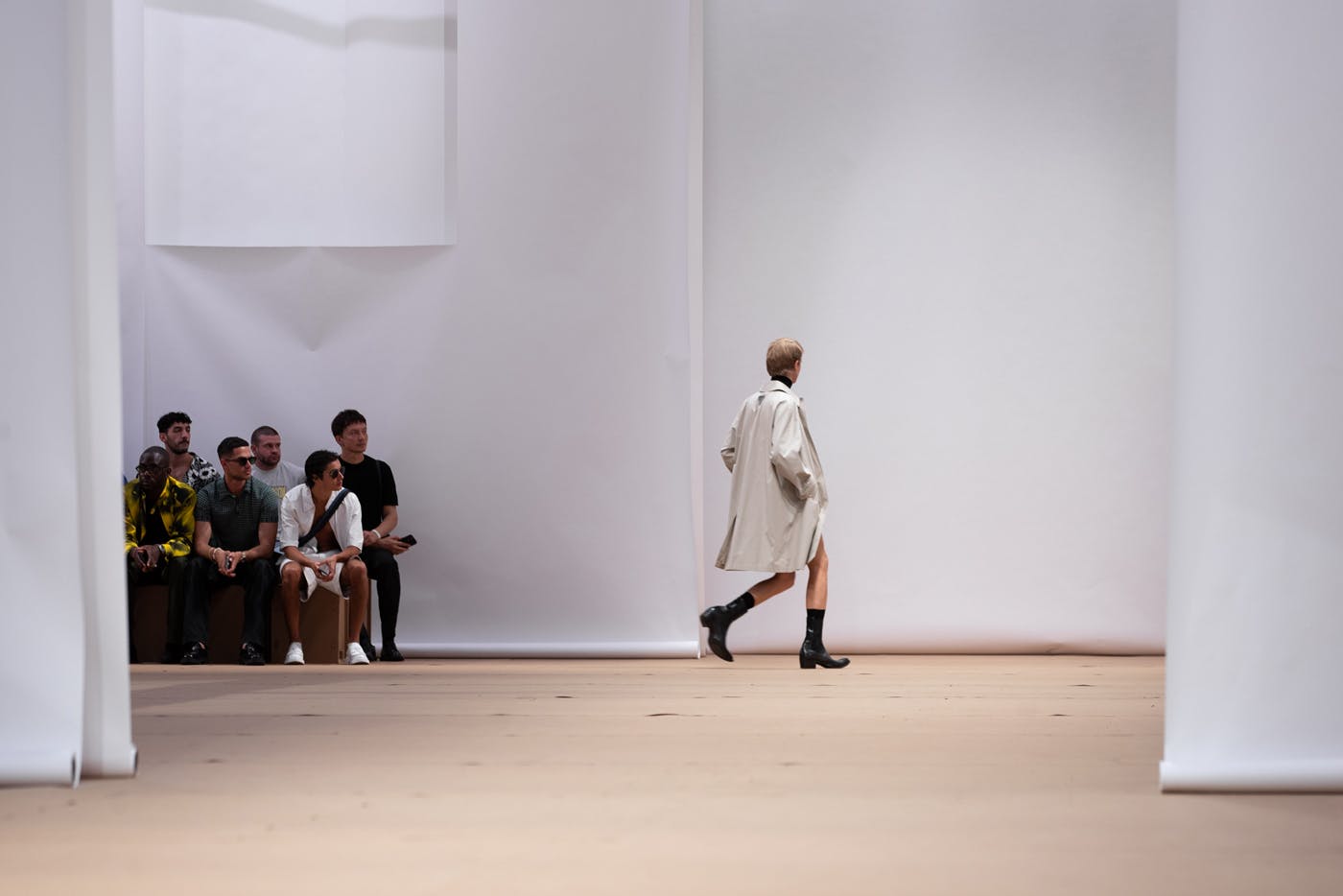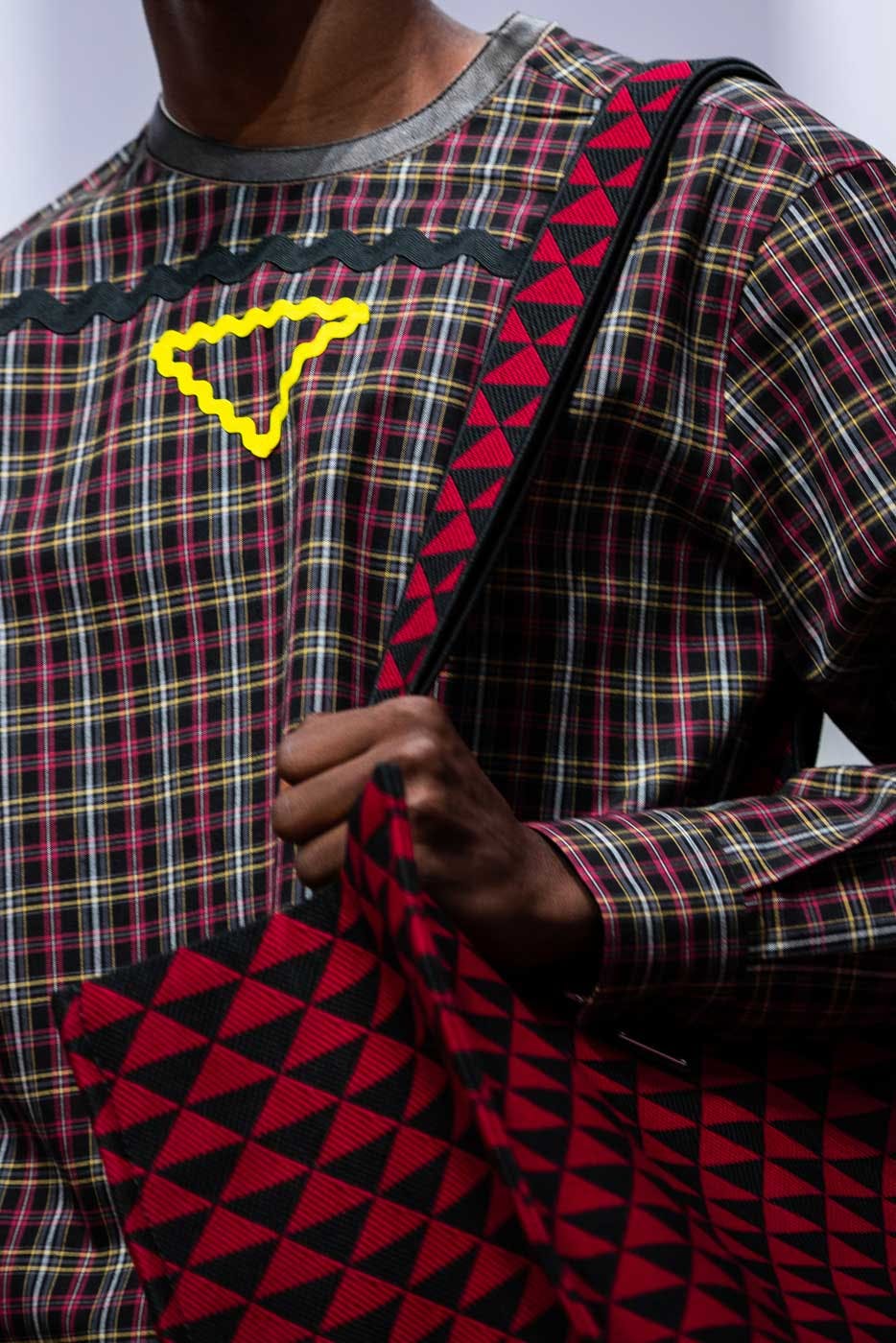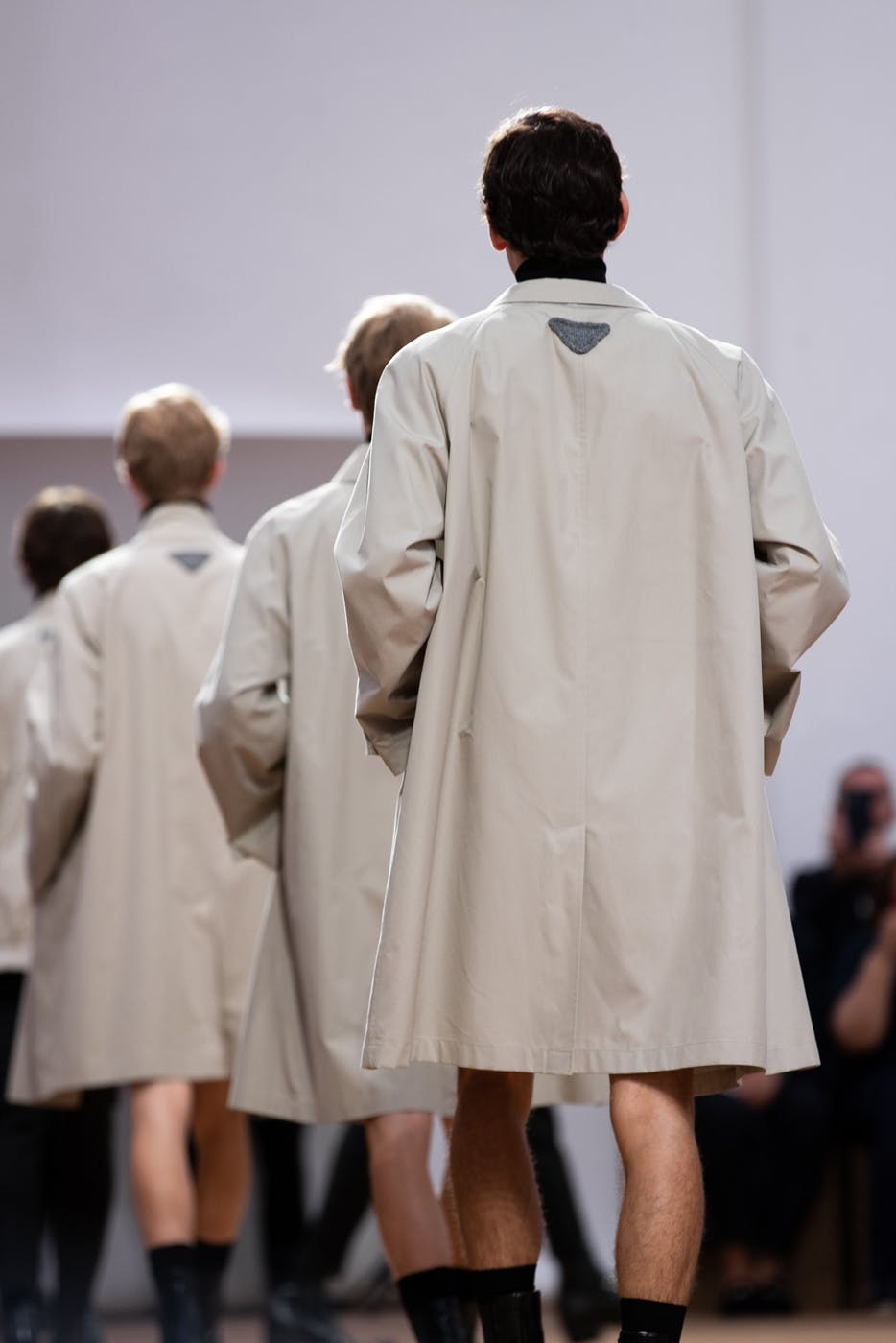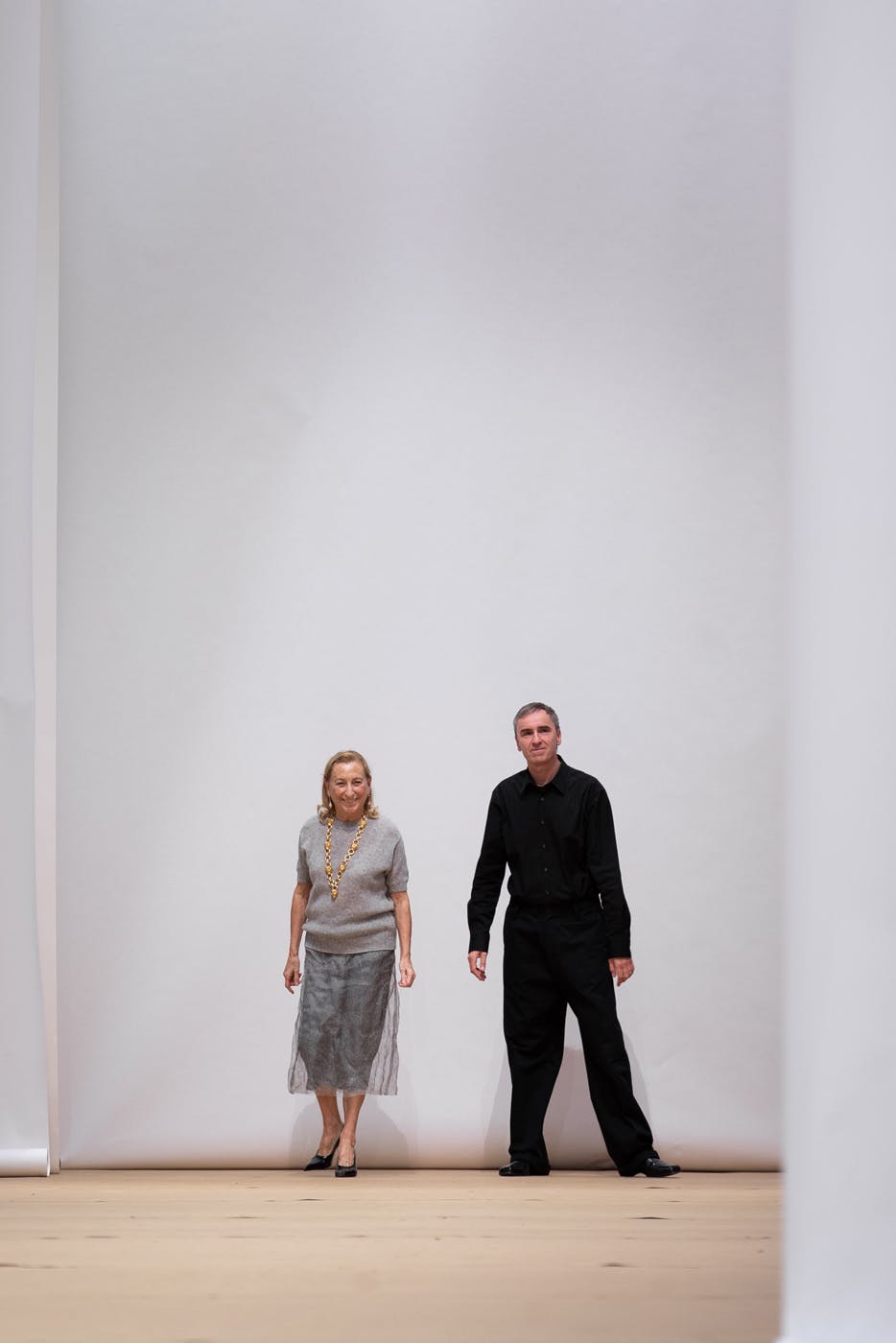 This is the typically low-key Prada approach, a no-nonsense approach to dressing that's enlivened by an air of cheeky whimsy (see: paper coat as SS23 show invite).
Wearable but not entirely normal, that's the Prada way.
At the Prada SS23 showroom re-see, the small details that define Prada's muted excellence were brought into the forefront.
For instance, only when you got up close was it apparent that the slouchy harrington jackets were cut ever so perfectly oversized or that the denim layering pieces transformed trucker-style outerwear into tuckable shirting.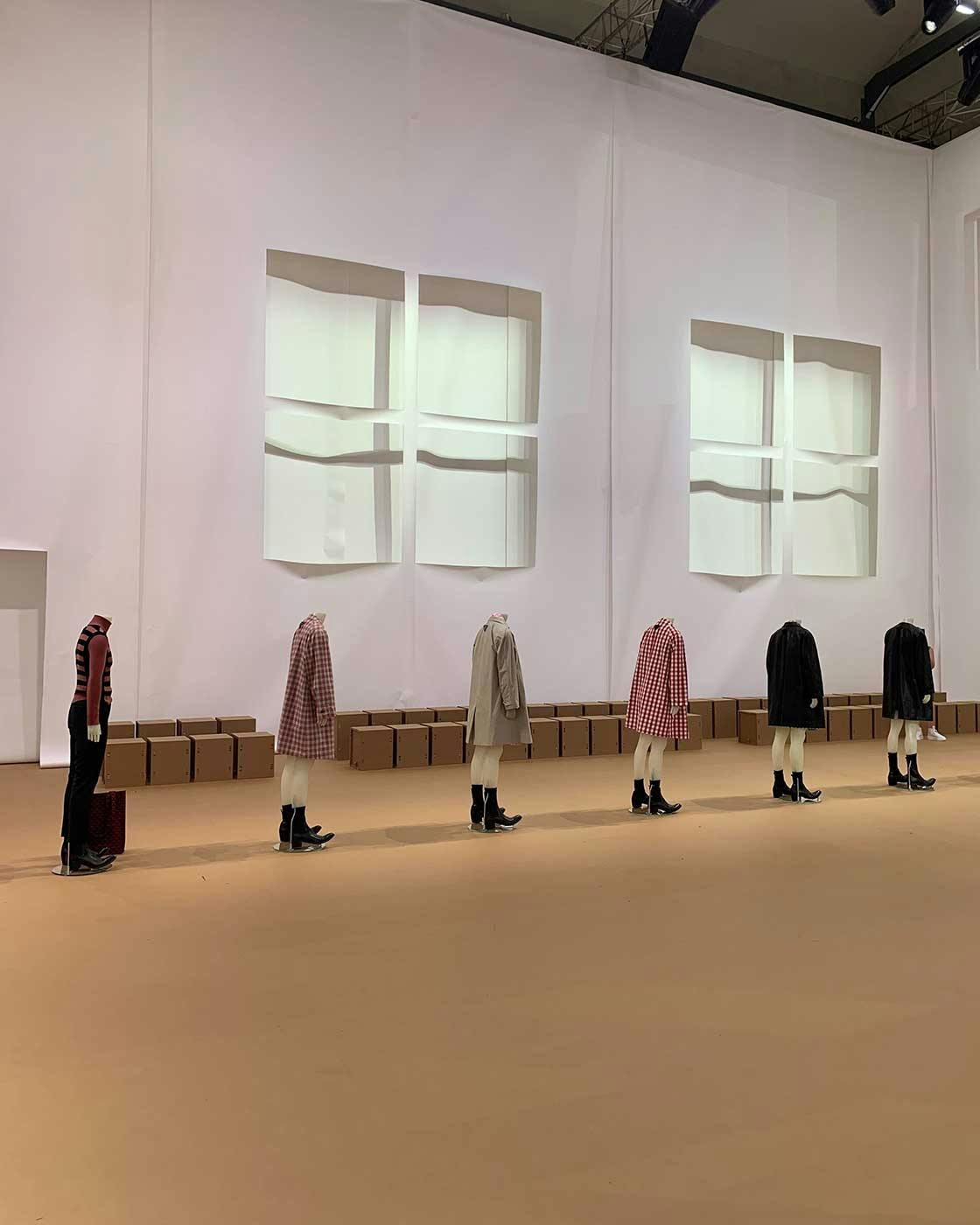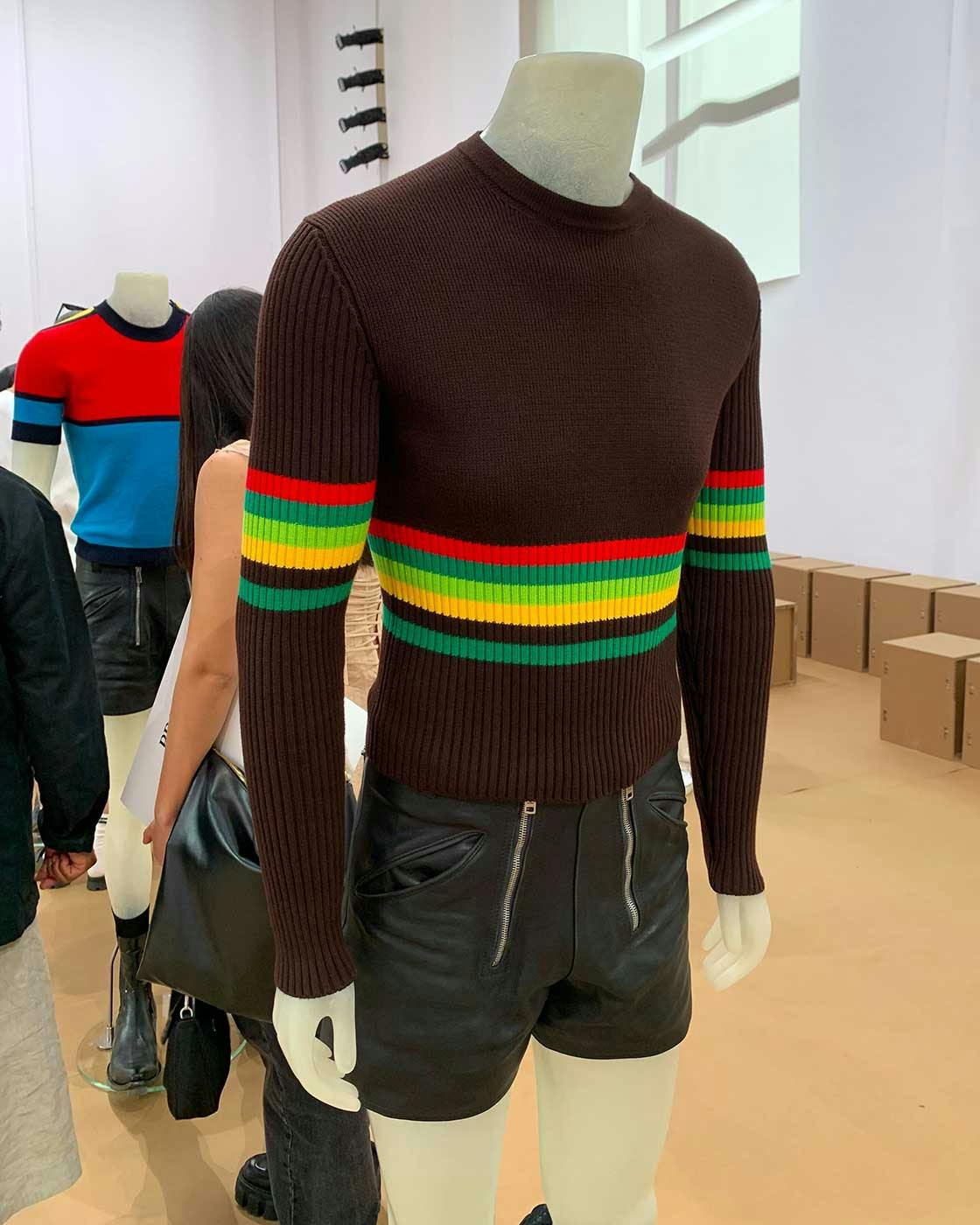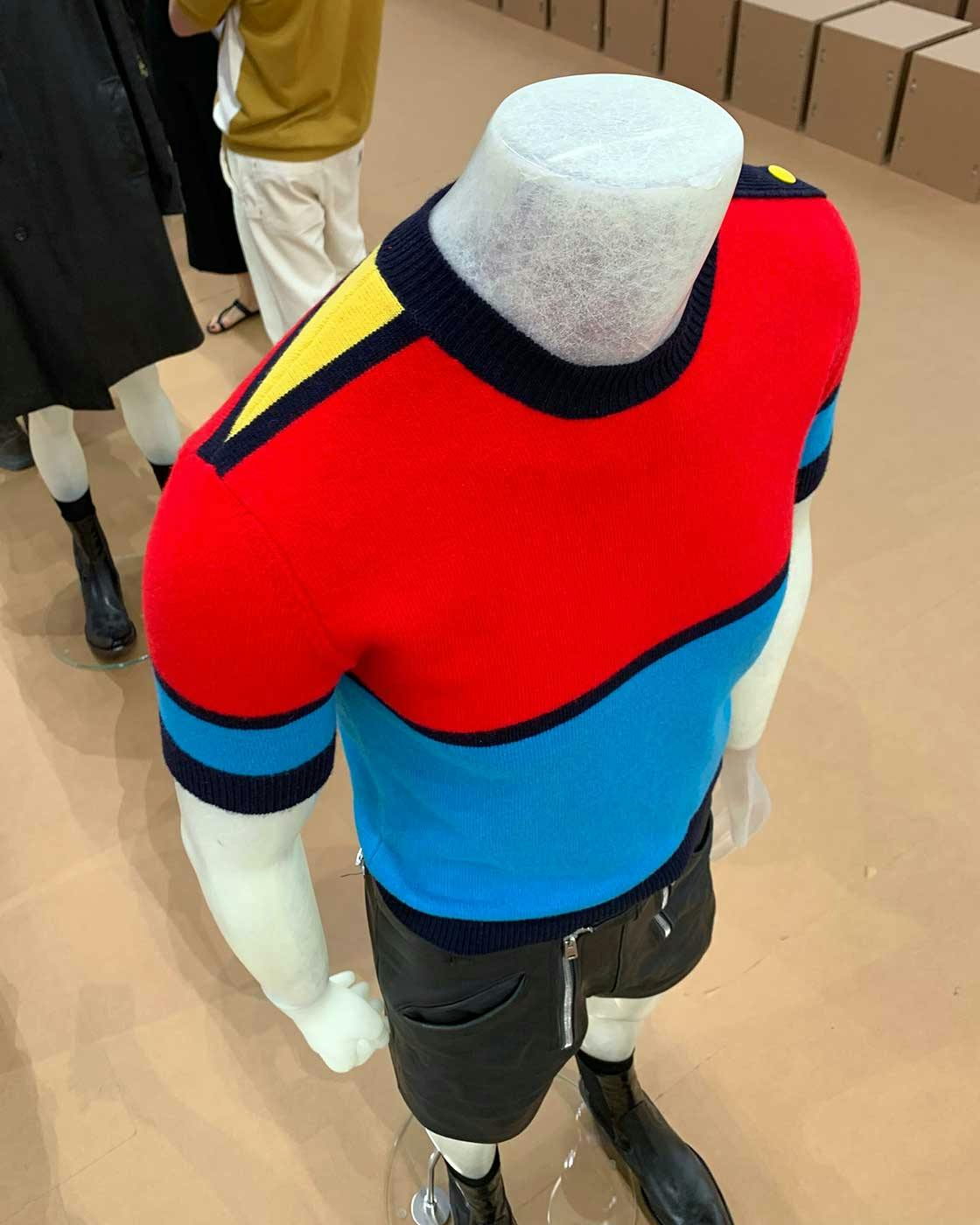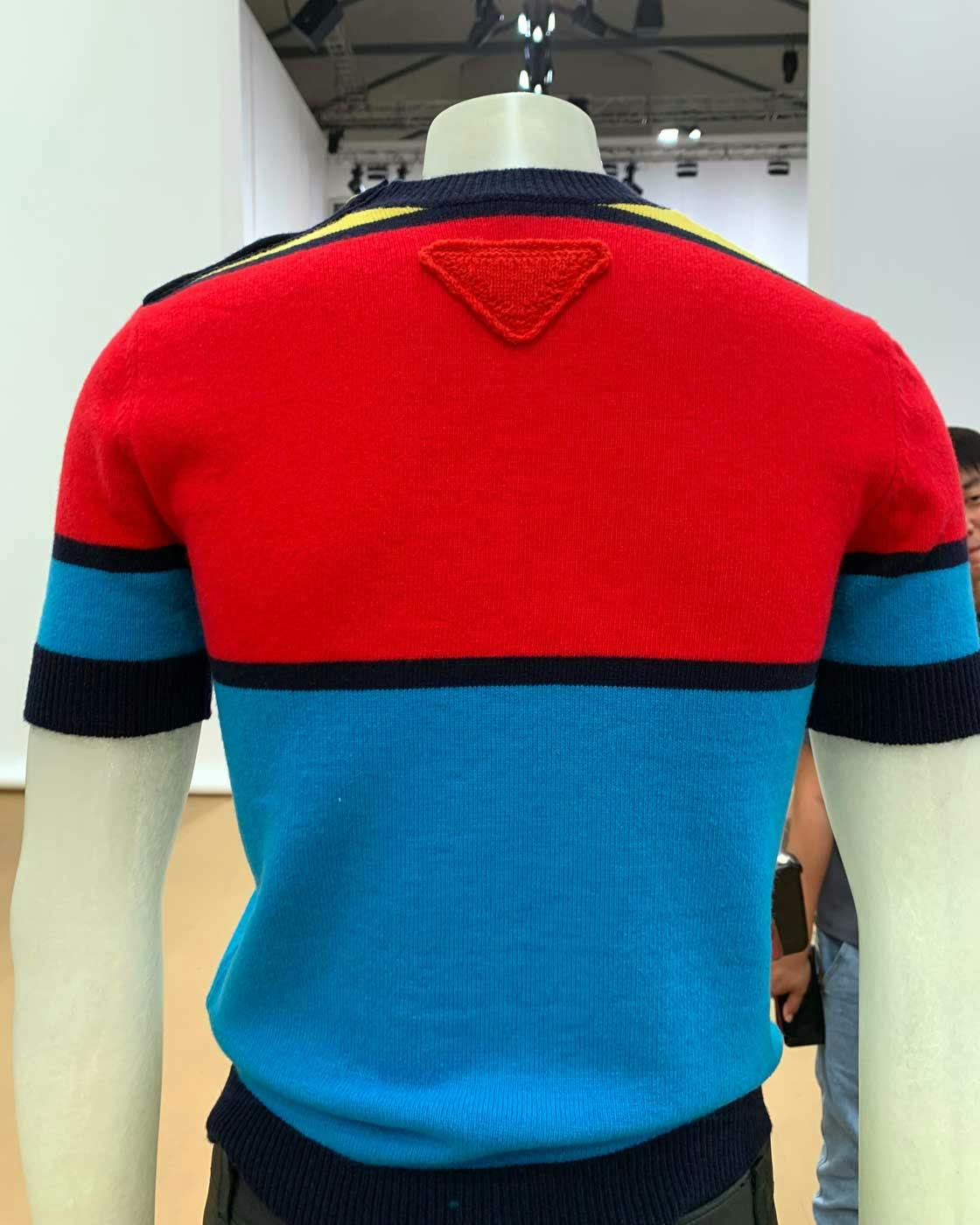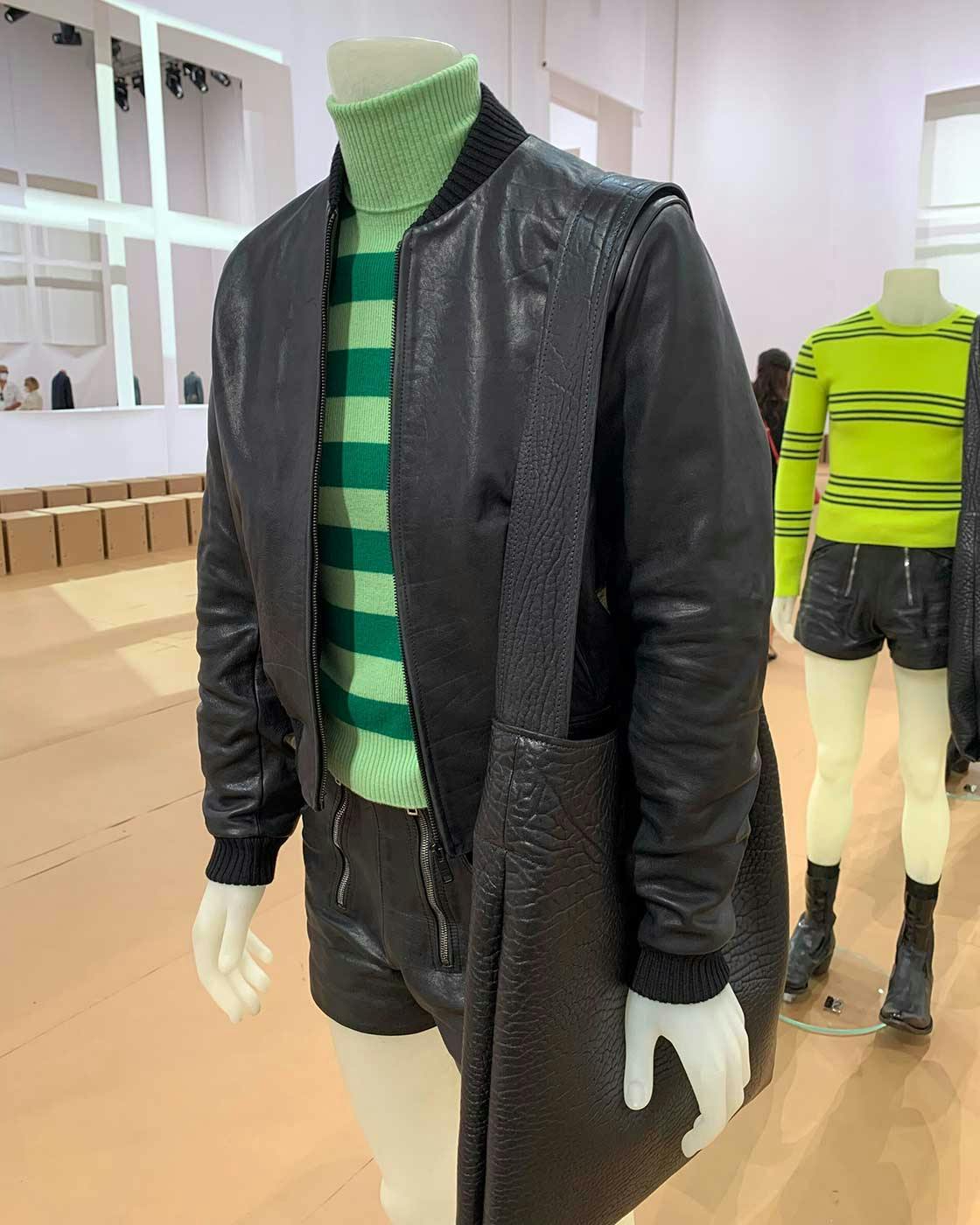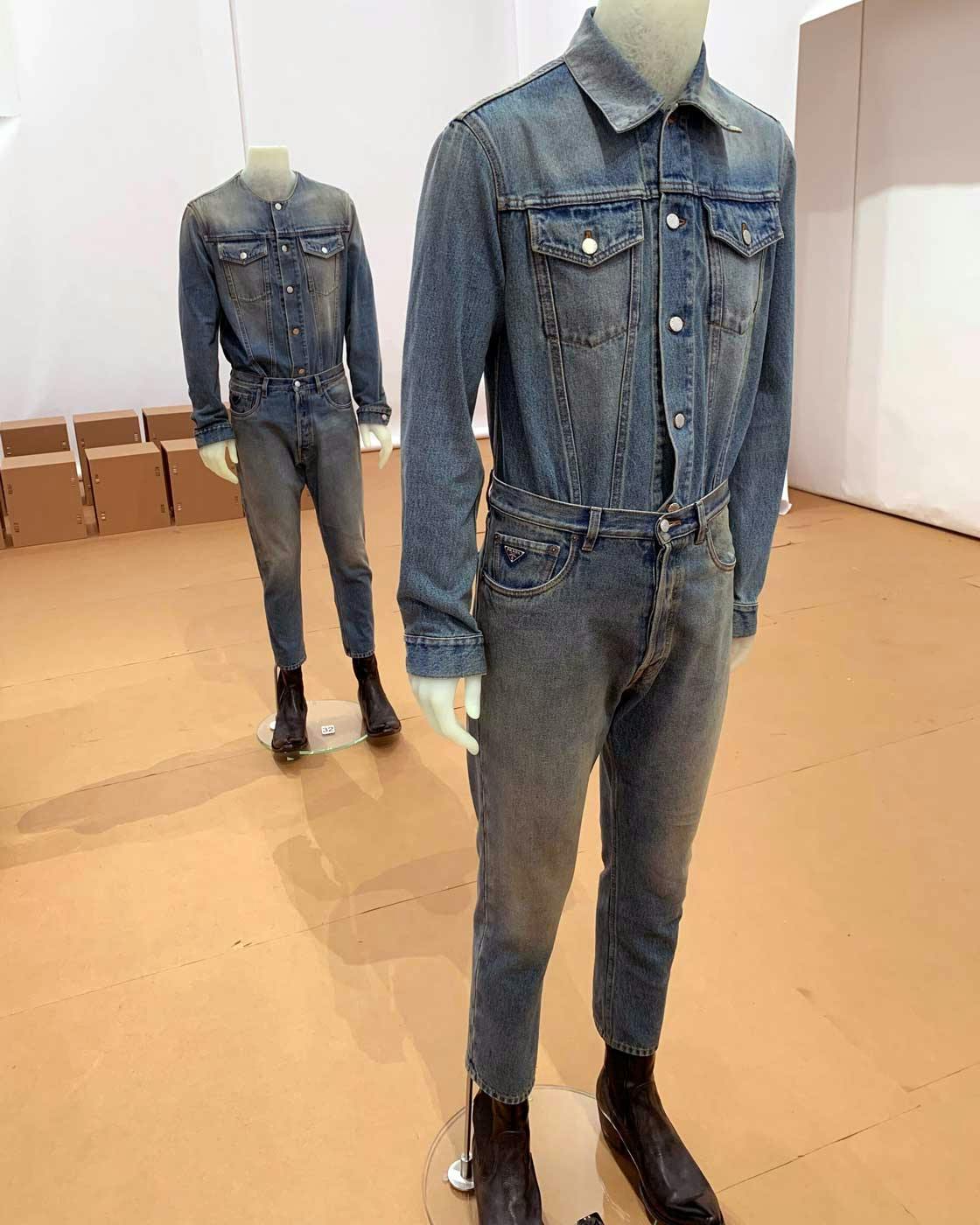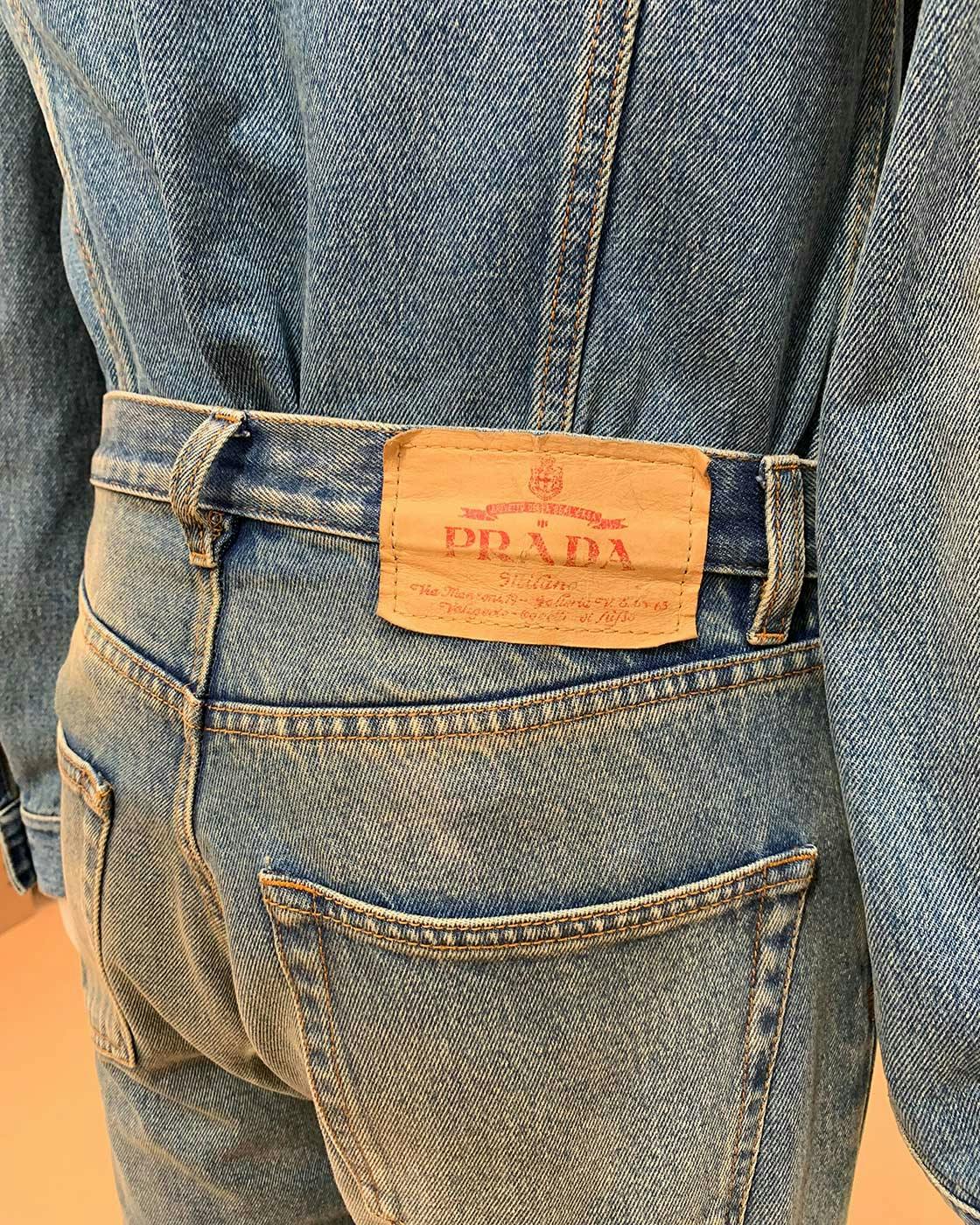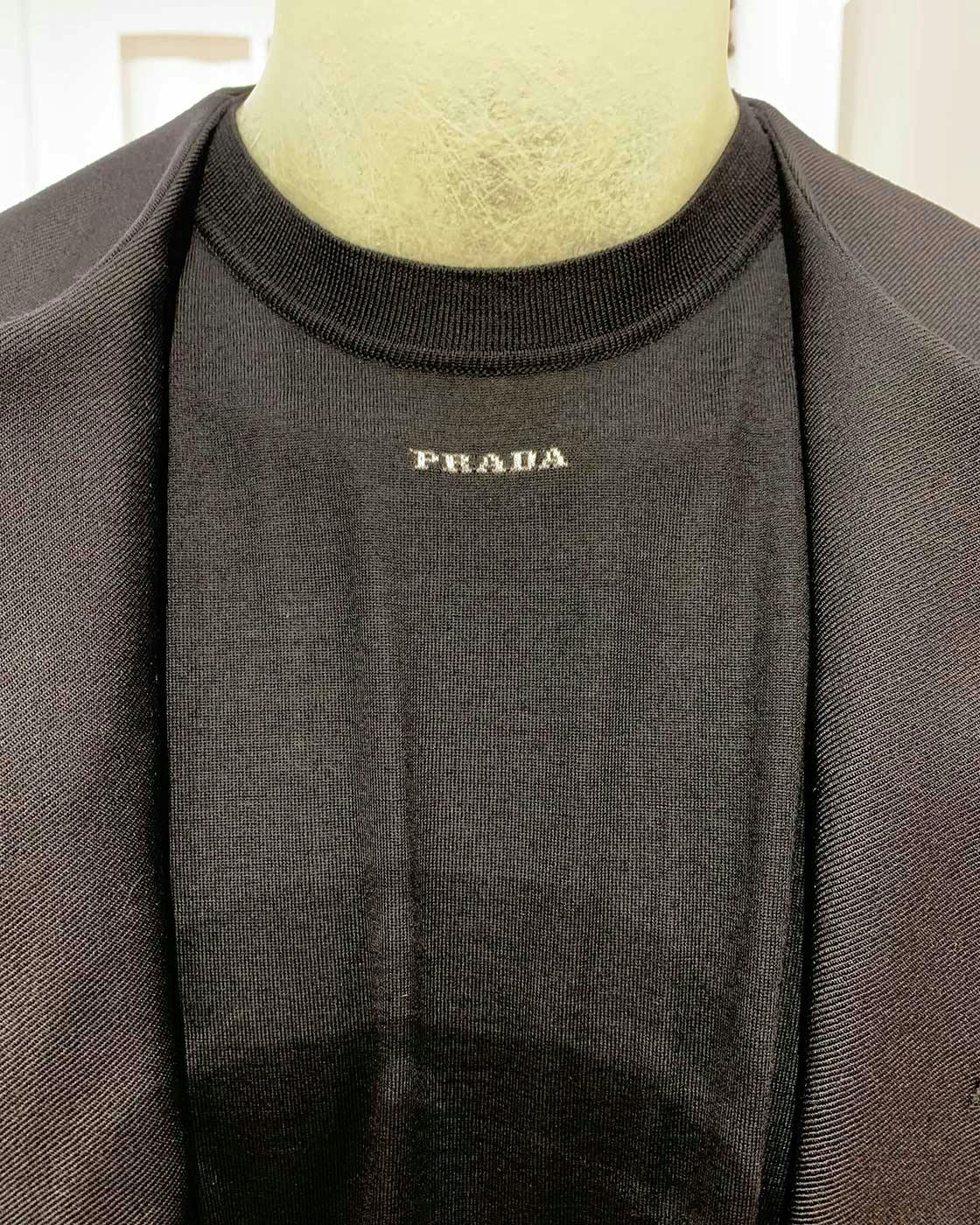 Collars came and went but that Prada Triangle logo was omnipresent, executed as three-dimensional knit or text-free appliqué, even as an all-over pattern across the new tote bags.
Down below, a new running shoe was all things old-school and elderly. Though it was enlivened by some speedy stripes (sometimes in Prada red), the focus was on this ultra-normal all-black sneaker that recalled some of Prada's early footwear designs.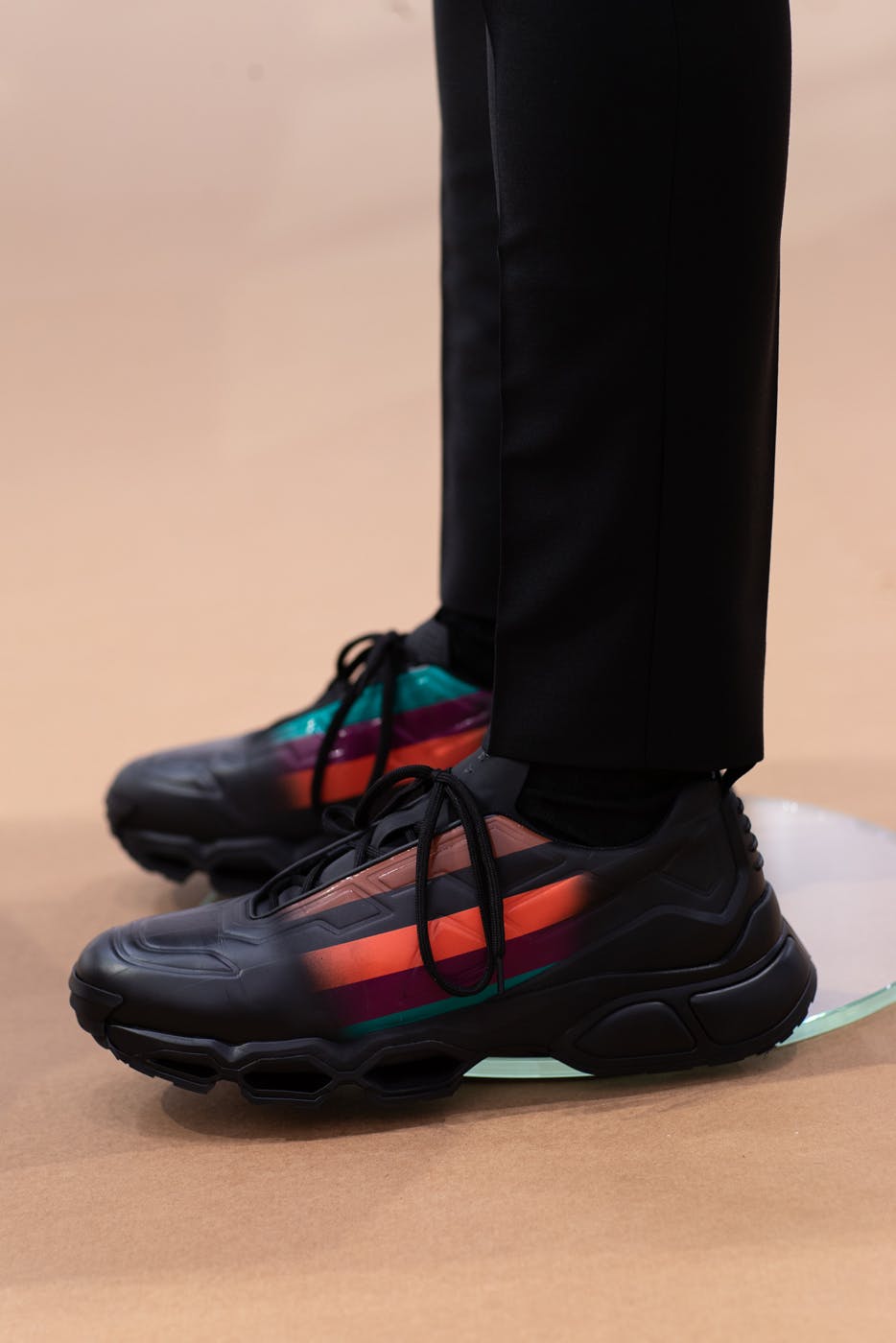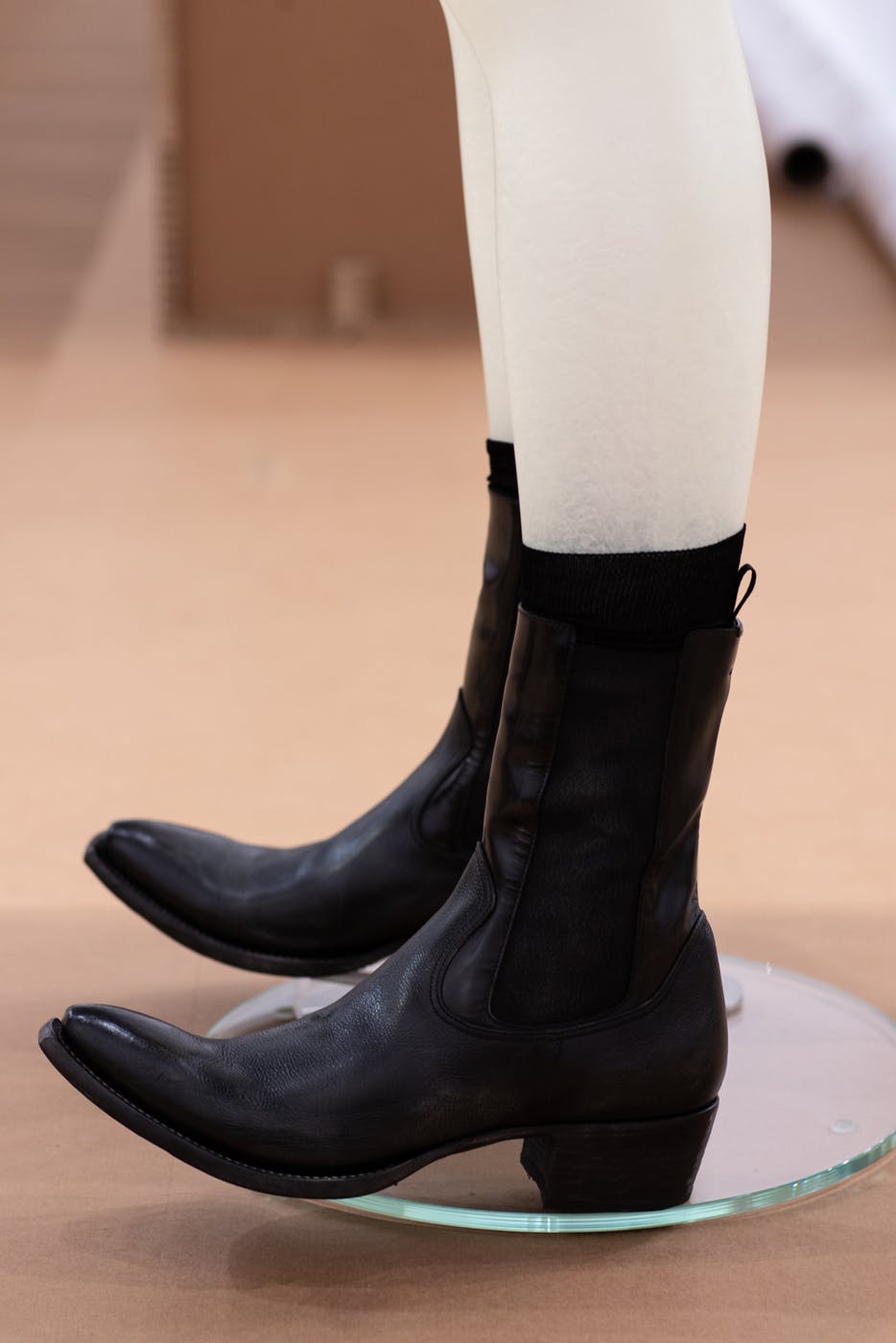 With co-signs from Meta and Goldblum himself, how does Prada continue being so darn covetable? Raf & Miuccia will always find a way.