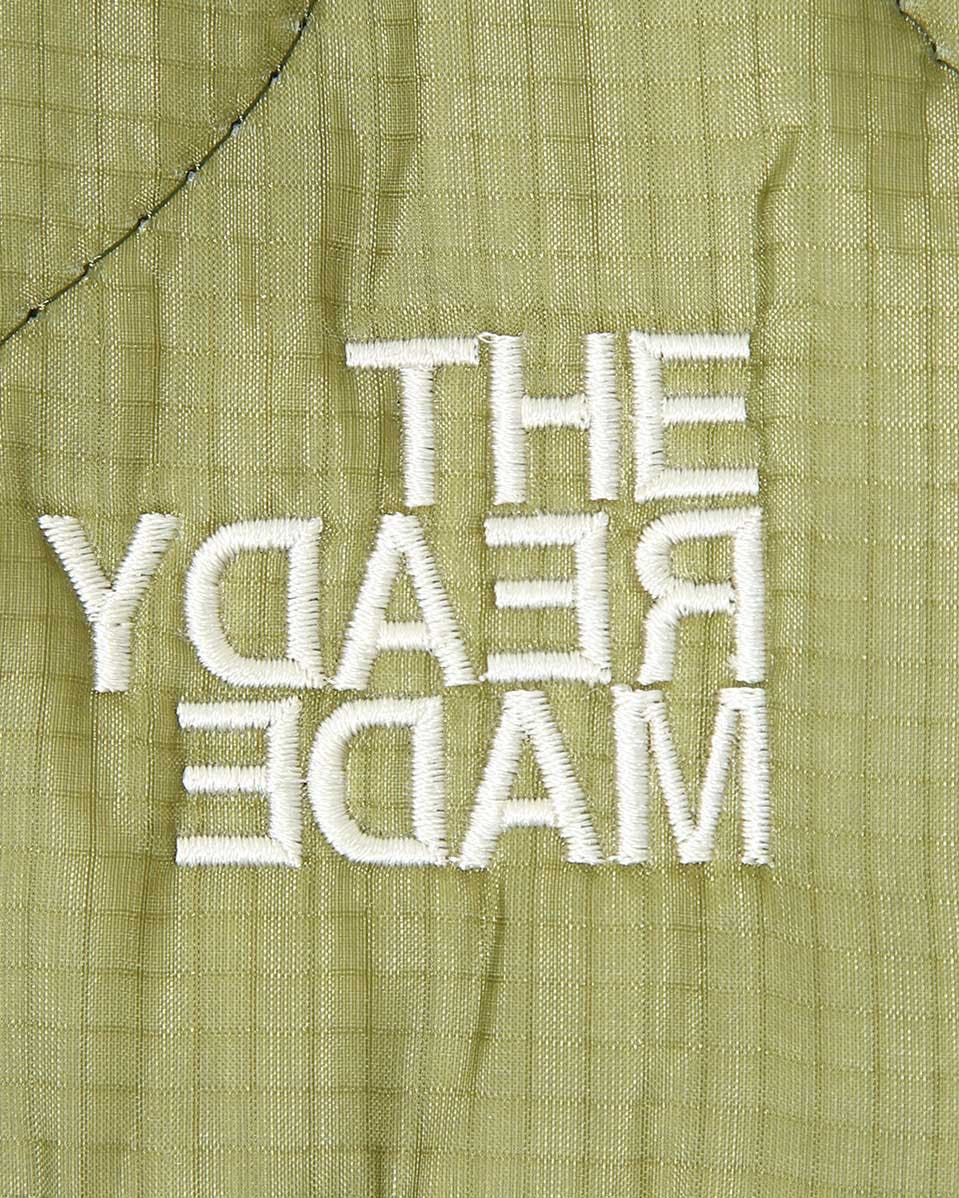 Brand: Readymade
Season: Fall/Winter 2021
Price: ¥72,600 (about $640)
Buy: ARKNETS
Editor's Notes: Japanese label Readymade is practically owed a The North Face collaboration by now but it'll probably keep dropping riffs on the outdoor label's signature fare in the meantime. Its latest creation is a very Denali-like fleece jacket.
Part of Readymade's Fall/Winter 2021 lineup, its fleece boasts a large quilted panel atop fleece sleeves and a chunk of fabric upcycled from military tents. The tent textiles are a Readymade signature but the eco-fleece and quilting — borrowed from vintage liner jackets — speak to founder Yuta Hosokawa's fascination with old-school militaria.
In that sense, his spin on the Denali is distinct in the way that it utilizes army aesthetics to create something fresh. I mean, the shape and style is certainly similar — the parodic logo and pocket placements are very intentional — but can't imagine that anyone would confuse Readymade's fleece jacket with an actual Denali.
It's like Yuketen's Air Jordan 1, kinda, in that Readymade is taking a staple garment and doubling down on quality to create something far more elevated (and expensive).
Like I insinuated earlier, Readymade has tinkered with The North Face motifs before. Its Military Down Jacket from a few years back used that inverted TNF-style logo and Nuptse-style puffer detailing, though it was very much not Nuptse (Not-tse?).
But Readymade isn't just repurposing familiar imagery for the sake of lazy design. The repurposed military fabric is genuinely cool to behold — it makes each piece unique, too — and the intelligent detailing throughout make it clear that the brand only upcycling textiles: Readymades designs stand on their own.