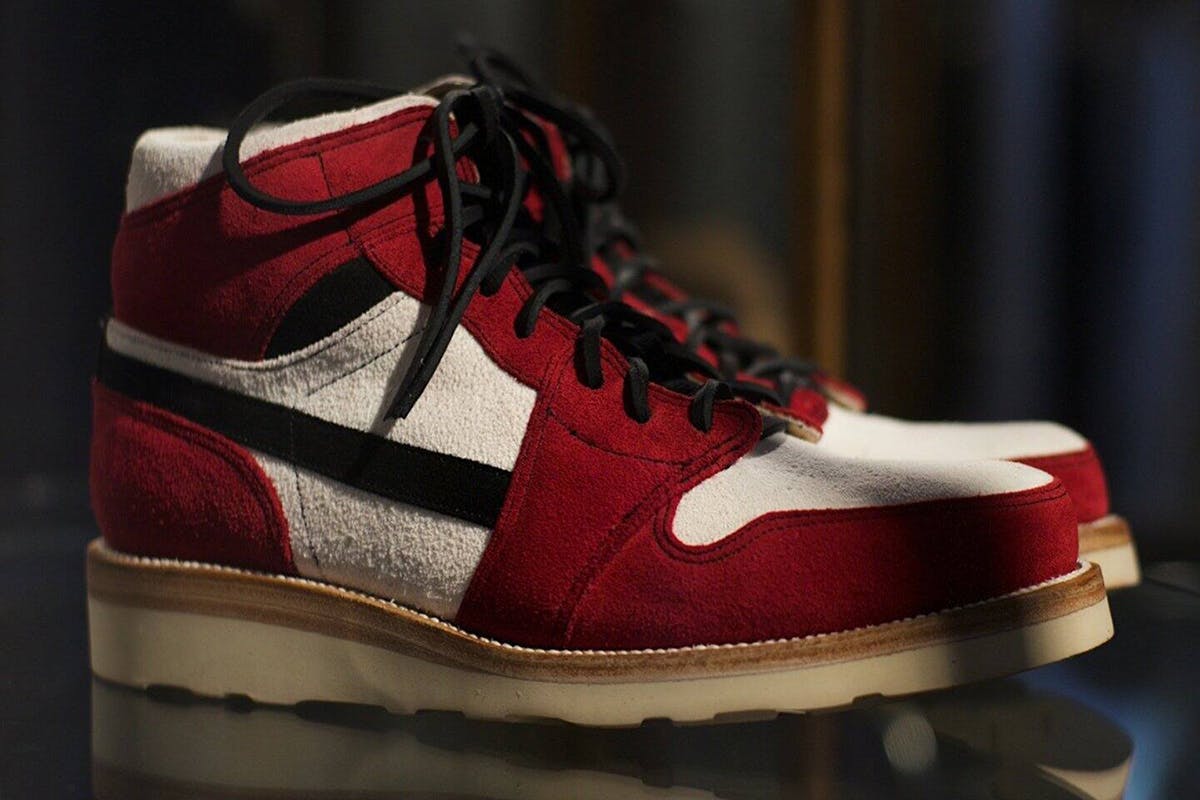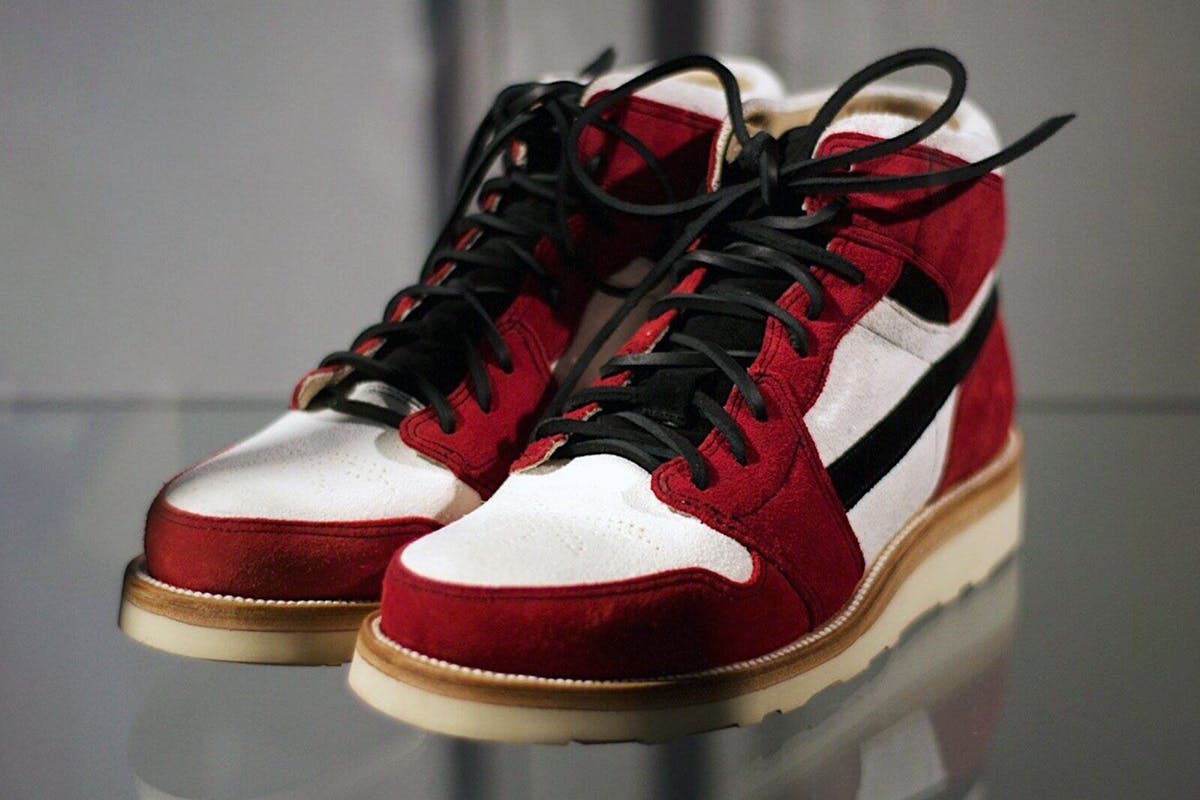 Brand: Yuketen
Model: Land Jordan First
Season: Fall/Winter 2021
Price: ¥143,000 (about ($1,260)
Buy: LECHOPPE
Editor's Notes: If it wasn't obvious that Yuketen's Land Jordan First is a riff on timeless Air Jordan 1, the colorway and silhouette should excise all doubt. But unlike the many customs that Nike has been cracking down on recently, Yuketen's spin on the silhouette is pretty far-removed from the realm of mere bootleg.
Enterprising sneaker customizers have already given the AJ1 boot-like properties in recent years but those are more like reworks of an existing shoe.
Like Japanese brand Hender Scheme, which makes its own not-Jordan, California's Yuketen created something that's more of a proper "shoe" than a sneaker.
See, both Hender Scheme and Yuketen enlist real-life cobblers to create lasted uppers and bench-made welted soles for their leather footwear. The end result resembles a sneaker in shape only; especially on the inside, these companies' products really have nothing to do with athletic footwear (besides the occasional collaboration).
Their shoes also cost way more, another major distinction, though anyone ought to be able tell from looking at Yuketen's boot that these are obviously not Jordans.
Anyways, Yuketen's Land Jordan First is not a new silhouette, as it's been around in monochrome white and black versions for a few years. But only this season did it reimagine the shoe in a properly referential "Chicago" colorway.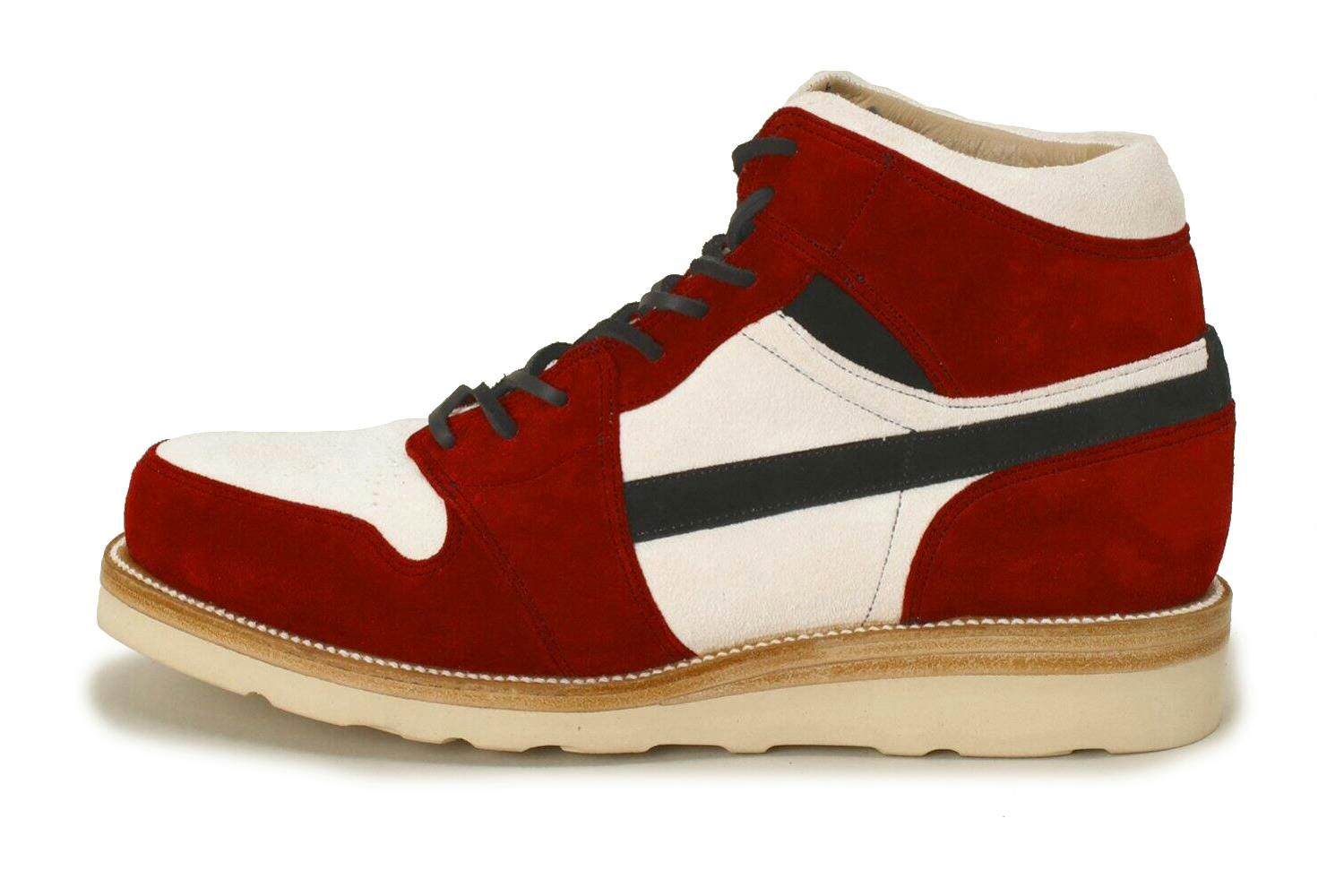 There are ample difference, of course, including a lack of trademarked Swoosh, plush suede uppers, a Vibram Christy outsole, and even delicate broguing on the "toebox" in place of the usual air holes.
You can still get the blacked-out Yuketen Jordan online but the "Chicago" version launched exclusively at Japanese retailer LECHOPPE early this month.