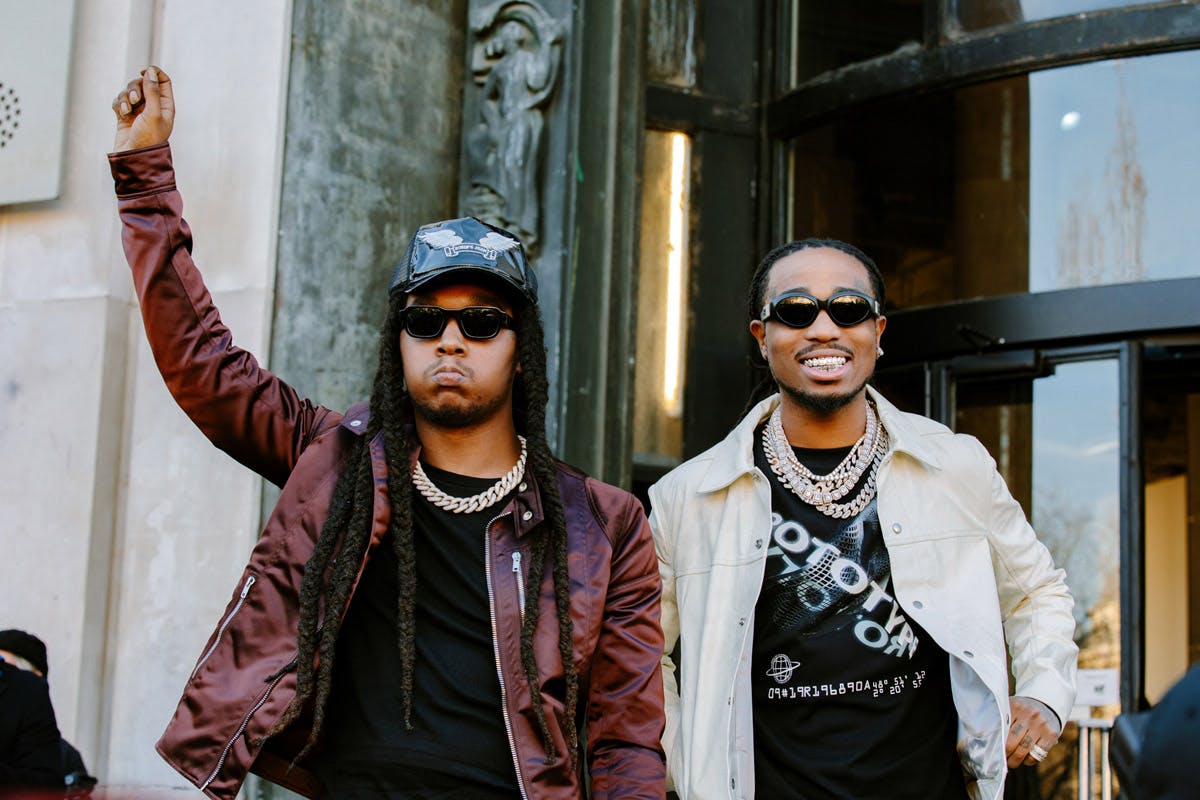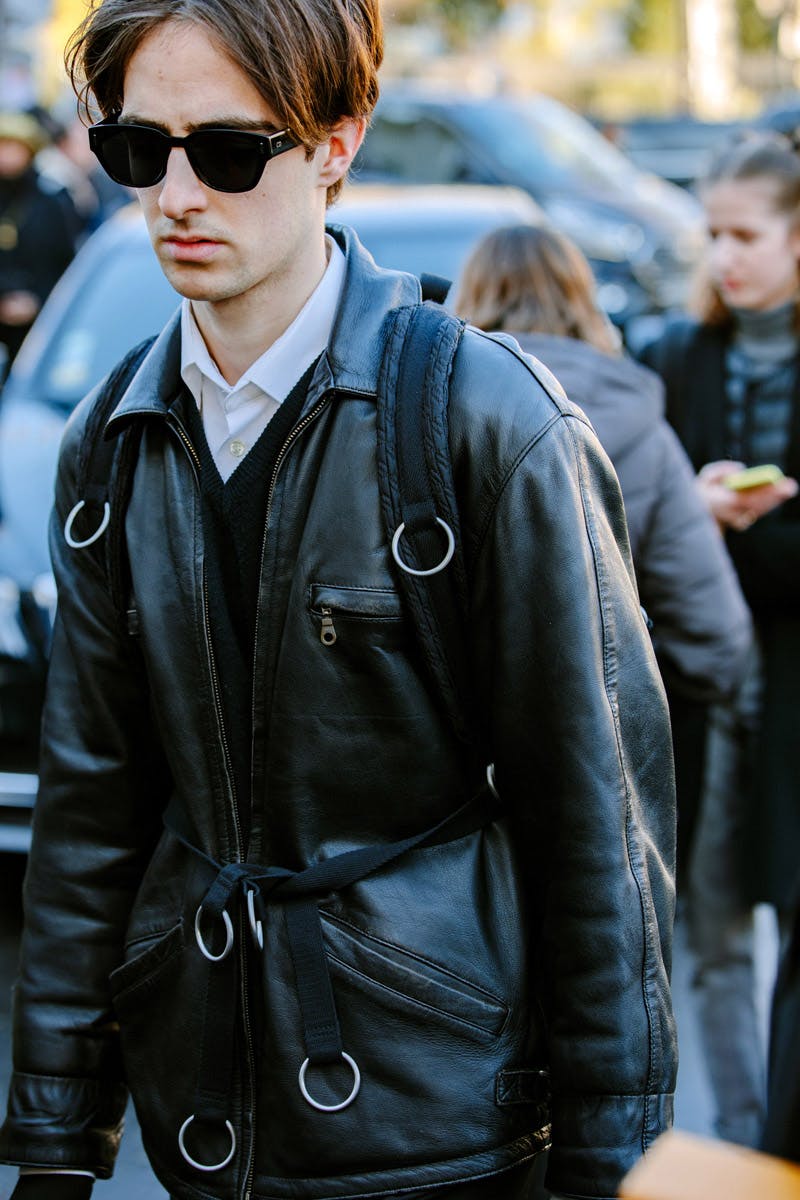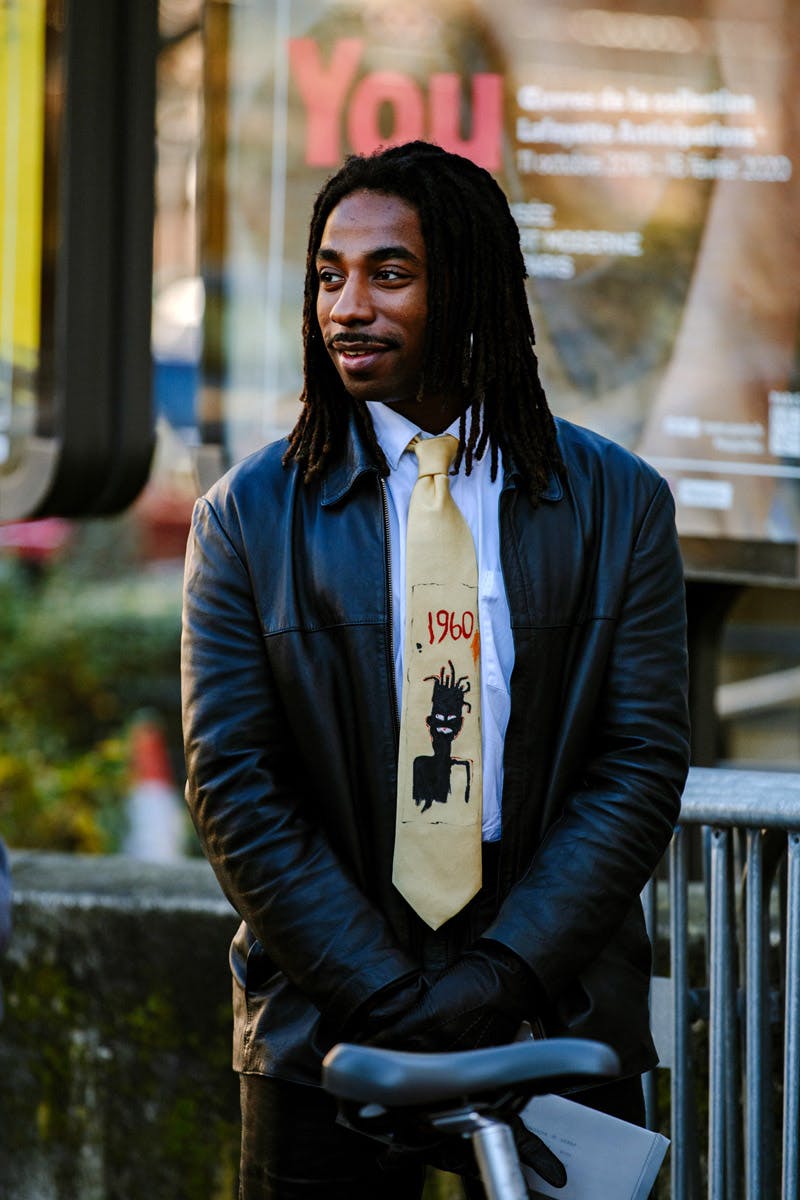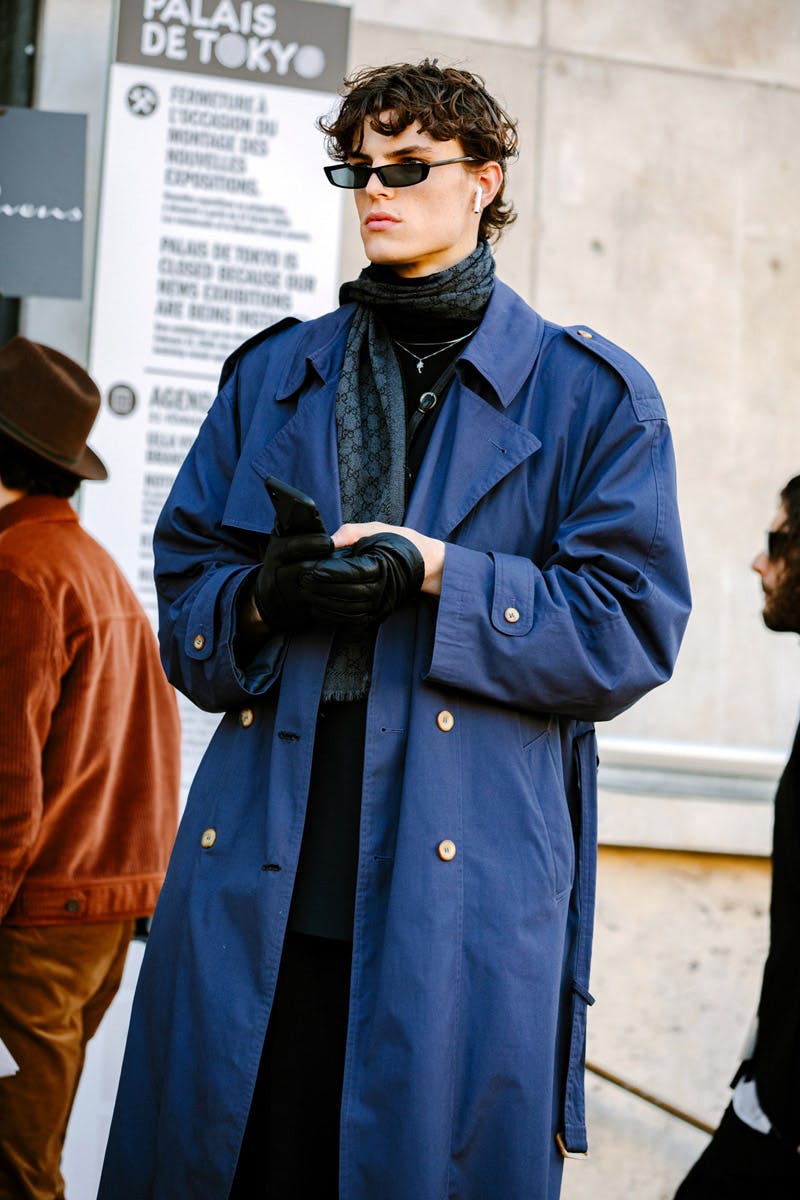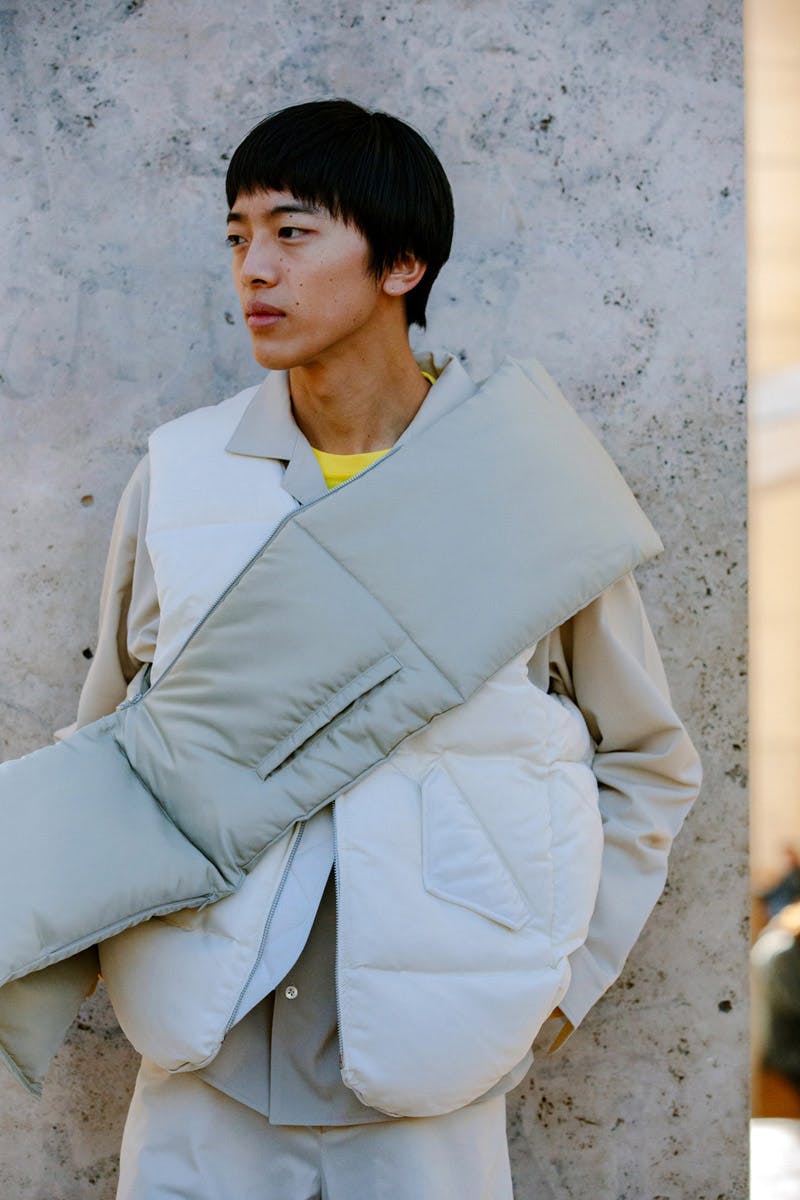 Location: Paris Fashion Week
Season: Fall/Winter 2020
Key Looks: PAQ's Shaq bringing back the suit and tie look with an homage to Basquiat in slide #11.
Editor's Notes: Rick Owens shows always bring out the best of international street style. Here, outside the Palais de Tokyo, we can see how the fashion consensus is fully shifting away from the logomania and over-branding that defined the late 2010s, and is moving towards more neutral looks via Craig Green outerwear and classic navy trench coats.
However, that's not say there weren't any head-turners among the crowd — check the gentleman in slide #16 rocking a full-0n spiked out leather look from EGON lab.