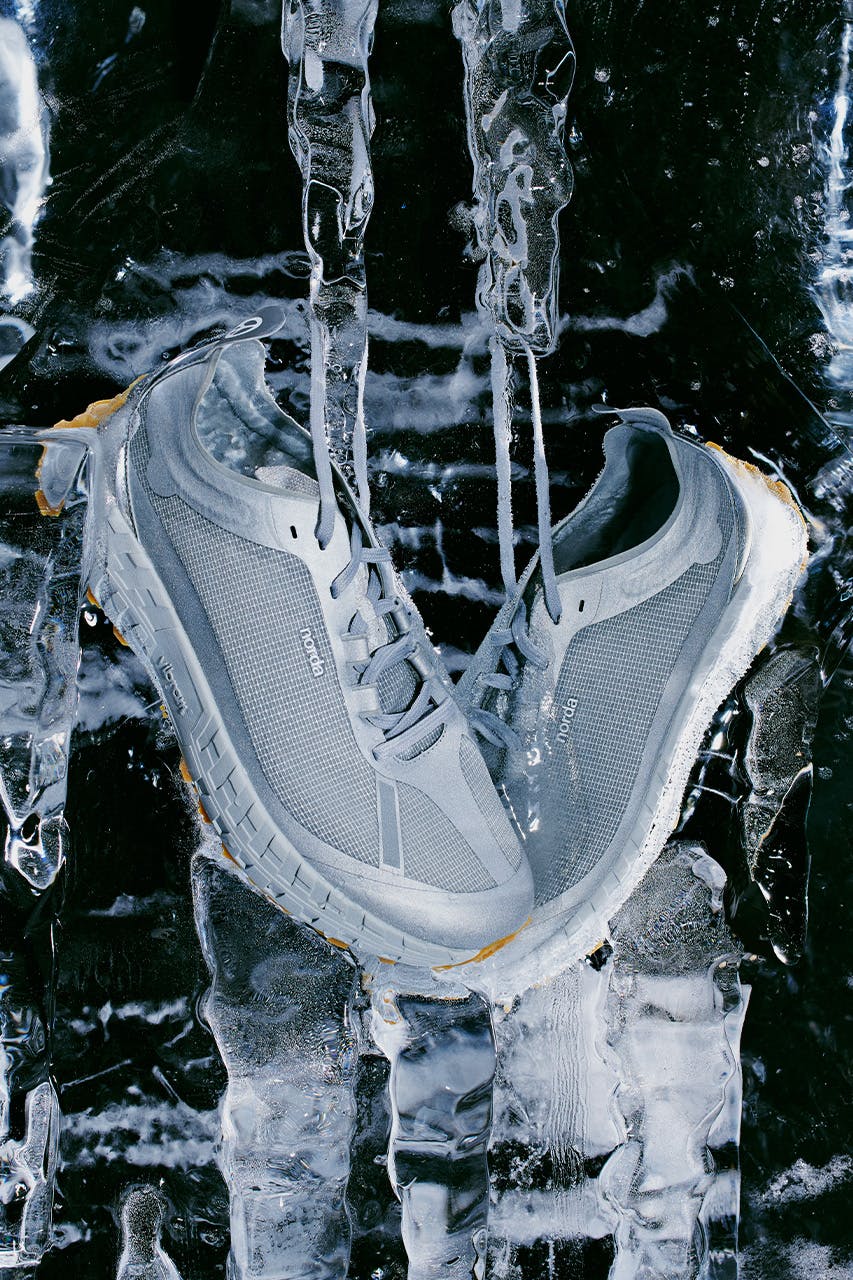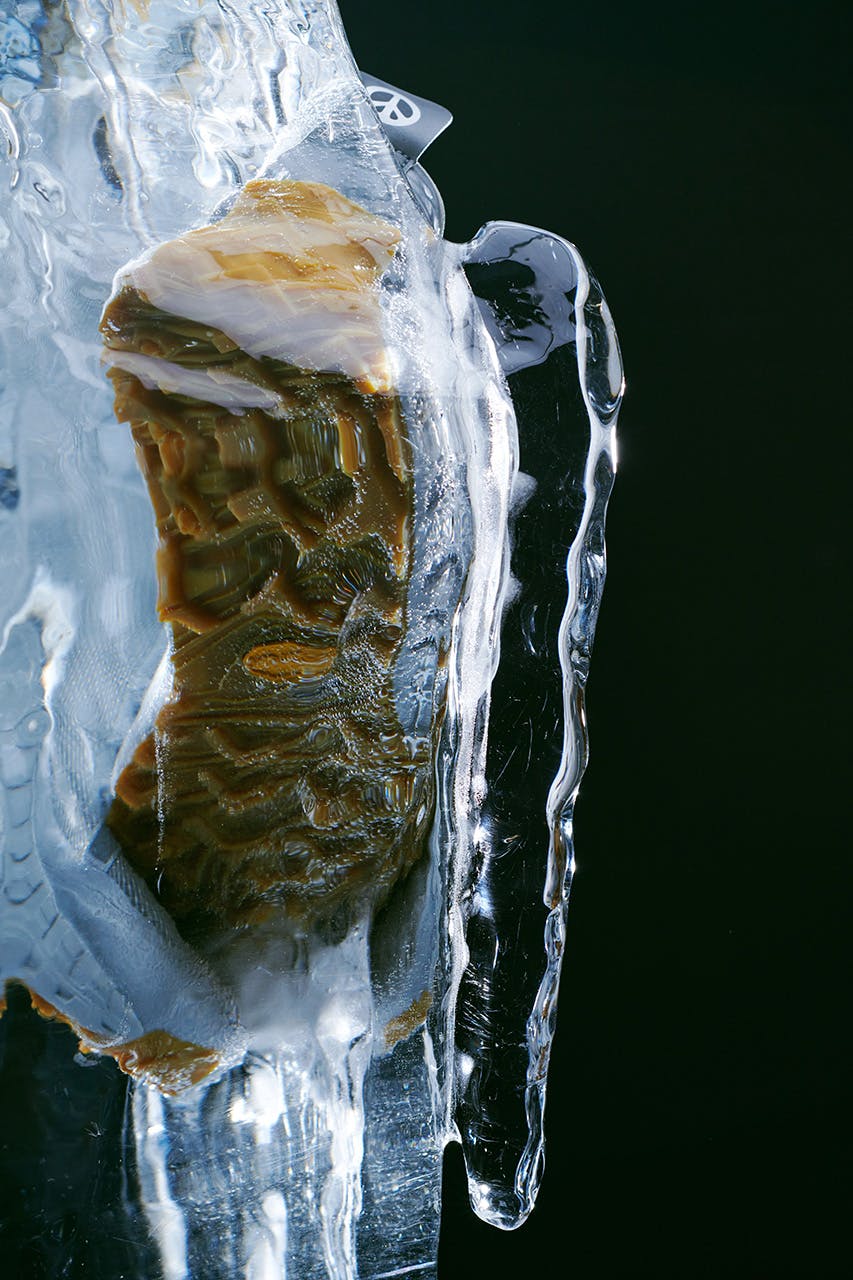 Earlier this year, Satisfy took its first foray into the world of footwear. Uniting with outdoors experts norda, the Parisian outfit had its say on the Canadian label's 001, a silhouette designed to withstand North America's toughest conditions.
Two months on – and still no sign of said tough conditions hitting anywhere near Europe – the duo return for a second bite of the 001 cherry, this time draping it in an icy silver colorway.
Not too dissimilar to its debut "Jadeite" take back in July, the 001 is the first ever trail running shoe to be made with the world's lightest and strongest material produced sustainably: Dyneema.
Despite its recent rise in popularity as an everyday sneaker brand, norda, at its core, is predominantly a performance brand.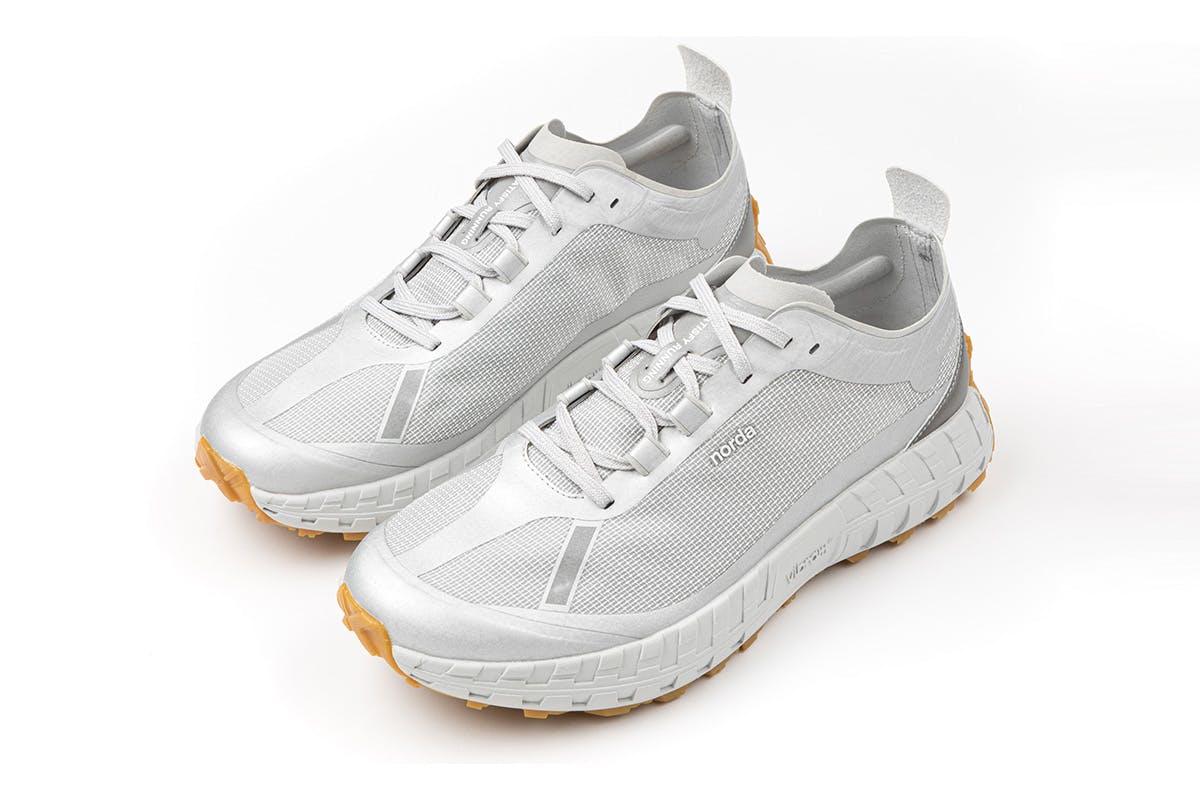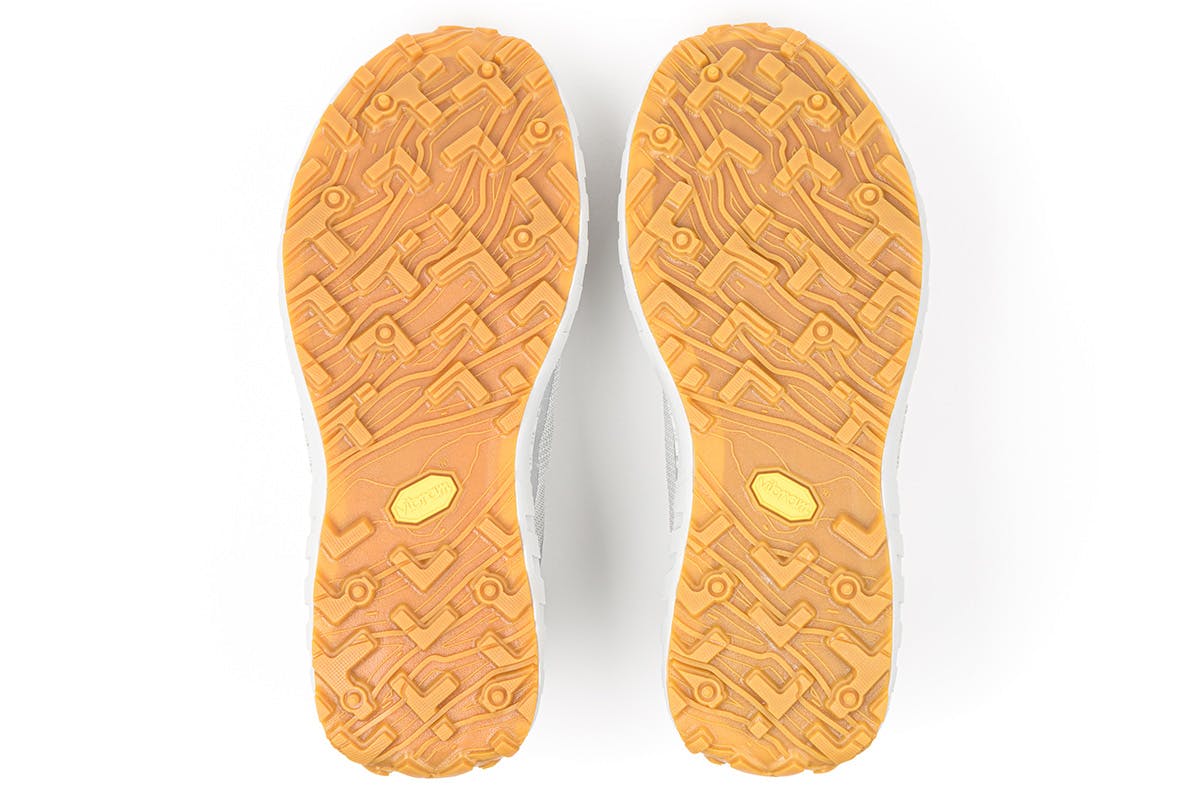 Founded by husband and wife duo Willamina and Nick Martire in a bid to create the ultimate trail running shoe, the label has become renowned for its lightweight and seamless silhouettes, that not only deliver the ability to adapt to any condition, but look good too.
"When you first sit inside a Lamborghini, it feels almost like a shell, and you're thinking, 'what? I don't get it. It's so light and minimal, which is the same feeling as lacing up a pair of nordas," Willa told Highsnobiety in an interview last year.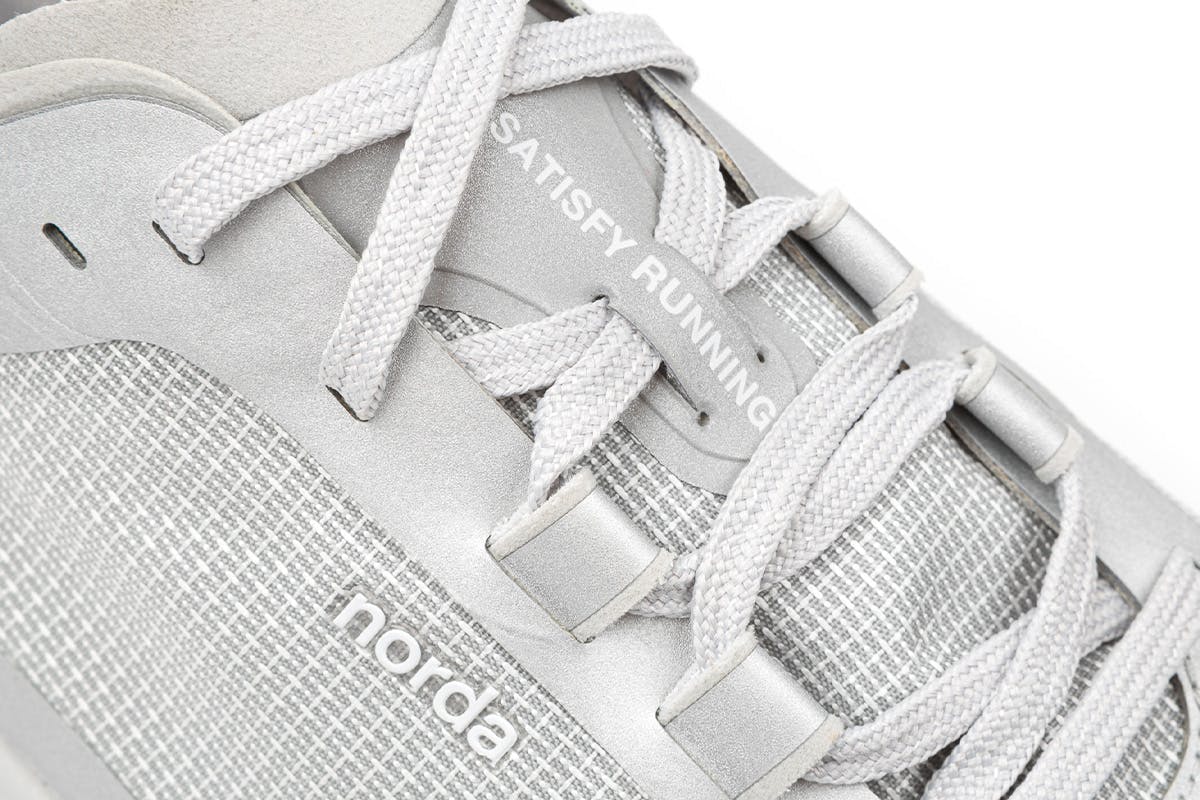 "You got to learn how to drive it a little bit," continued Nick. "But once you do — oh man! You can see the community is freaking out because they've never been served anything like it."
The Satisfy x norda 001 Silver – which lands online on September 29, 5pm (CET) – also comes equipped with a dynamic digital twin in the form of an experimental NFT limited to the first 50 customers of the IRL signature collaboration.
Air-dropped post-purchase, this first of its kind NFT is said to "transform with your real life mileage over an 8-week period via Strava connect," which is pretty exciting for the Strava heads out there.