After much speculation, it looks like Supreme will finally open a new store in San Francisco.
The brand has confirmed the opening of its new location on its website, offering a place in line for a possible grand opening. At this time, registration has already closed, but Supreme fans can still sign up for official updates on the new store.
Supreme has also taken out an ad in the San Francisco Chronicle to announce the new store. The ad shows a picture of the late skater Pablo Ramirez — a member of the San Francisco crew GX1000 who passed away in April of this year — and the store's address.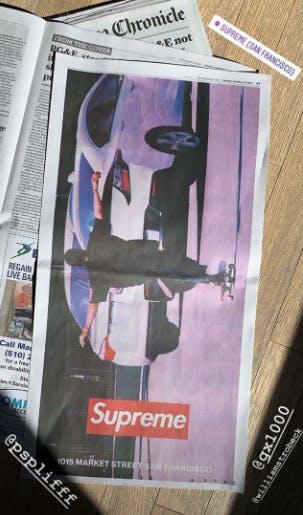 The San Francisco location will be located at 1015 Market Street and managed by former pro skater Reese Forbes. This will be the brand's fourth location in the US, following the opening of the Brooklyn store in 2017.
Stay tuned for more updates on the store's opening.
For a deeper dive into Supreme, watch below.