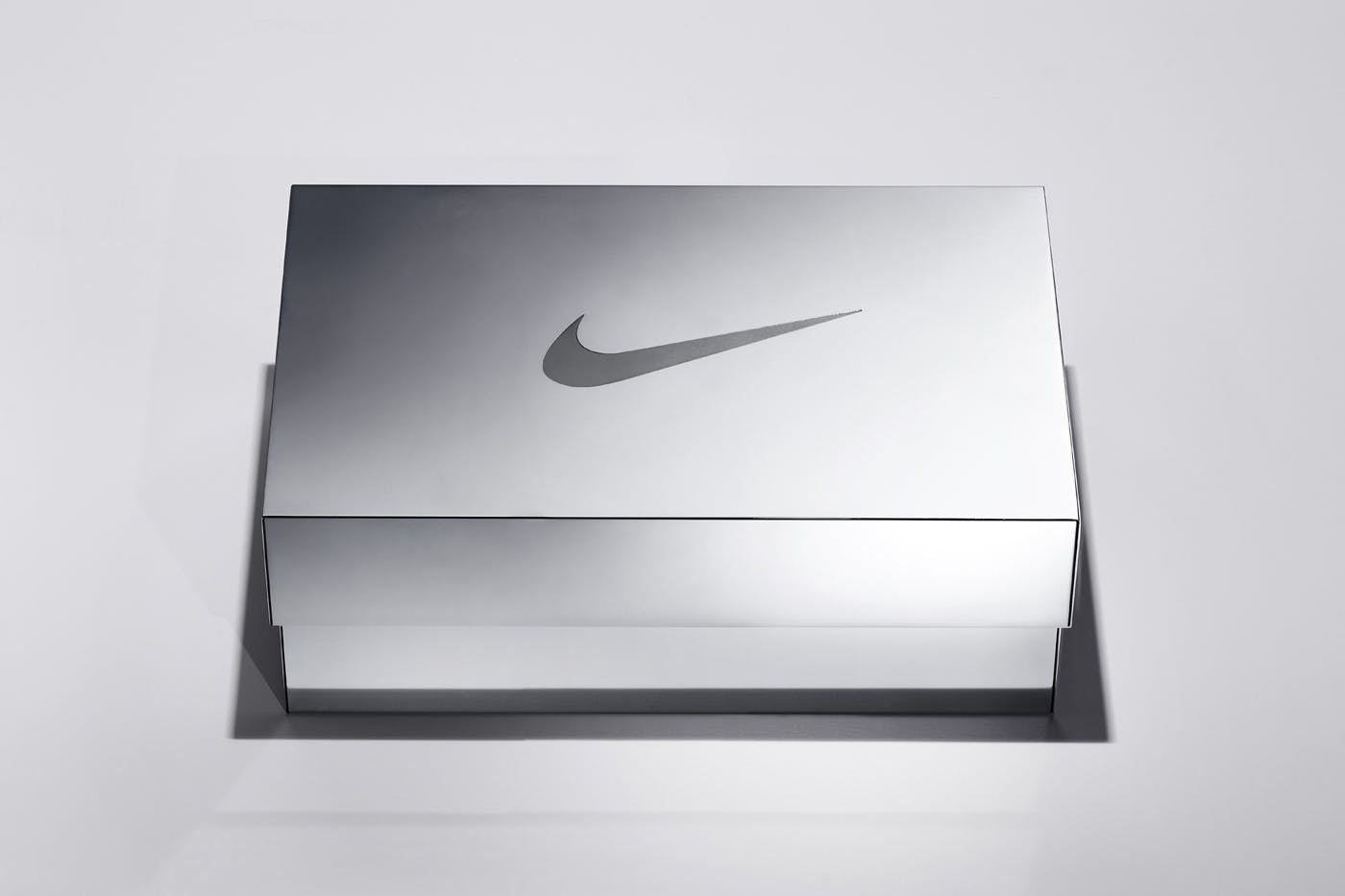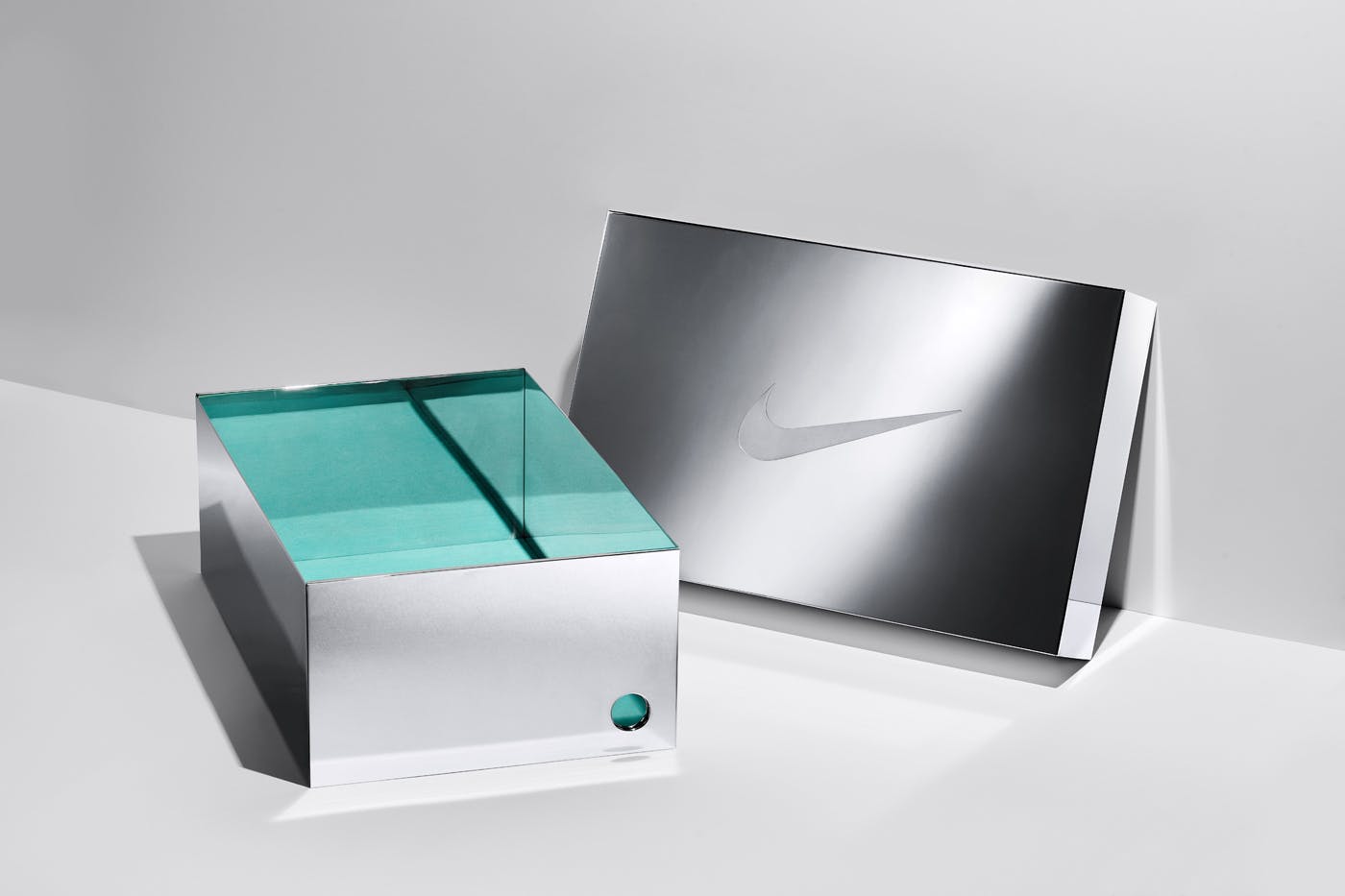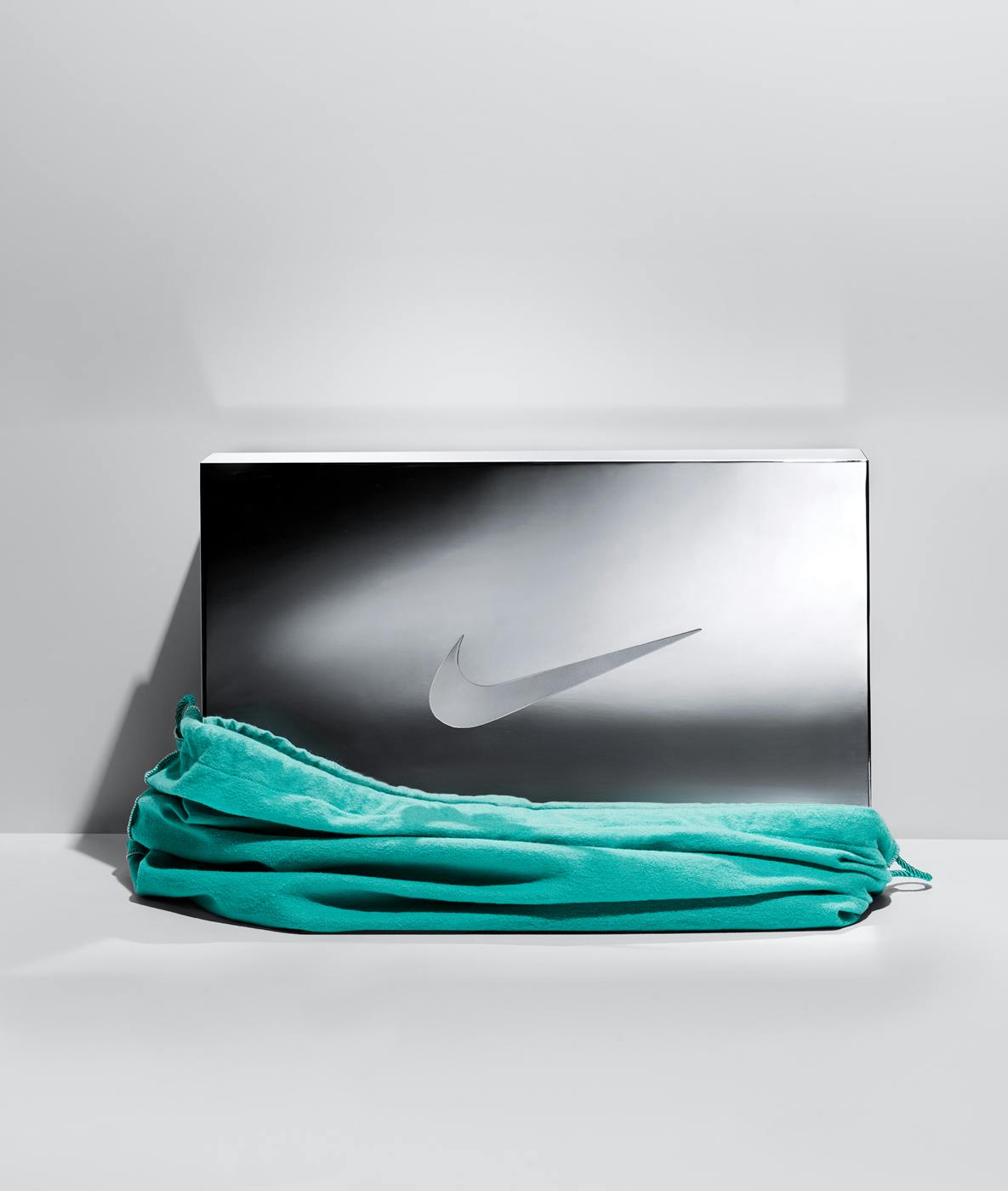 Tiffany & Co.'s Nike Air Force 1 was a big enough deal as is but the duo decided to double down on collaboration with a spate of silver accessories that really amplified the air of indulgence. Now there's even a Tiffany's Nike shoebox, handmade of .925 silver, to kick the AF1 drop up a notch. Bam, as Emeril might say.
Crafted in Tiffany's Rhode Island hollowware workshop — where the jeweler manufactures all of its trophies to this day — its silver Nike shoebox weighs in at a whopping 23 pounds.
Note that this is not the case that packages every Tiffany x Nike AF1: a representative for Tiffany told Highsnobiety that the shoebox is a one-of-one and its price is only "available upon request."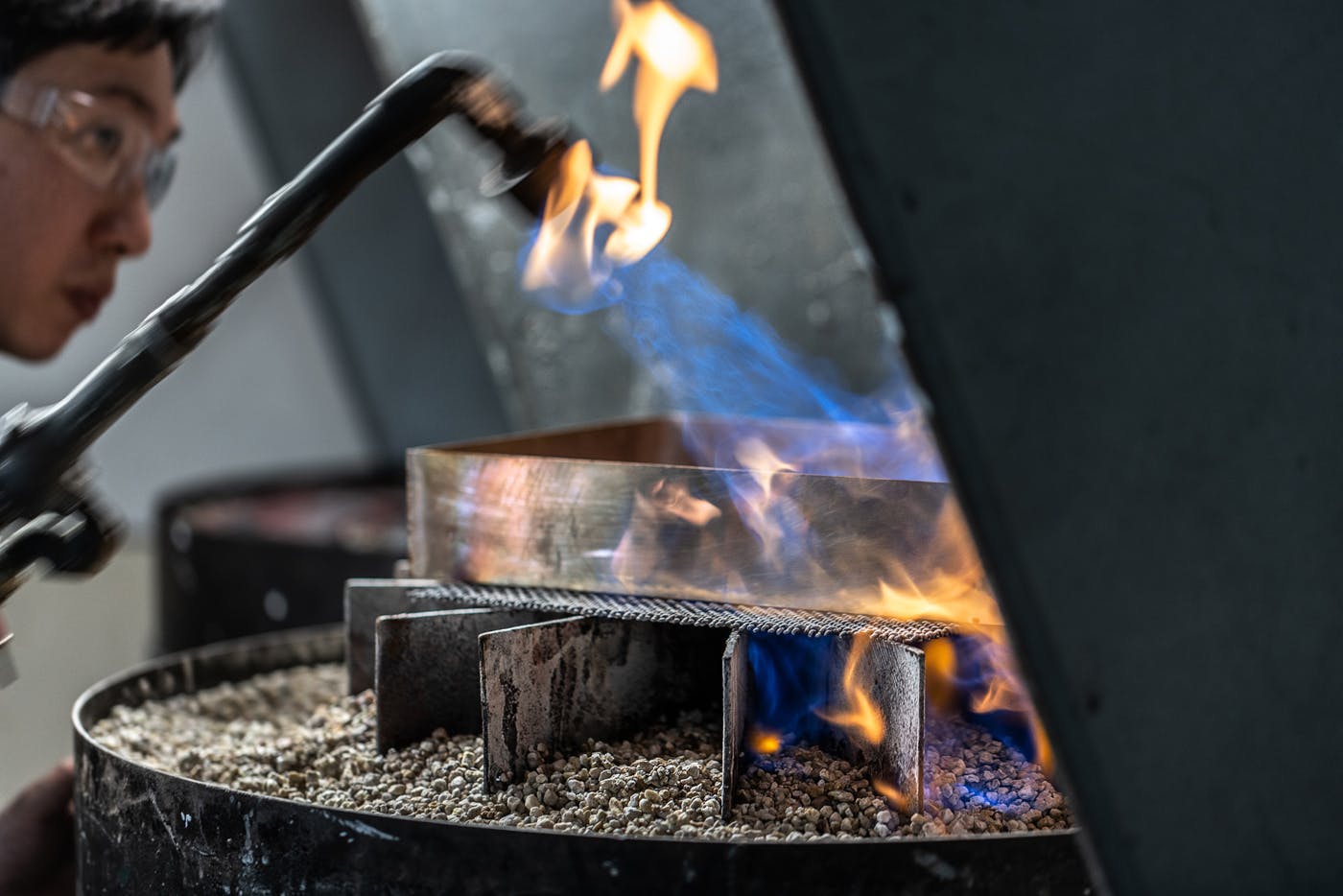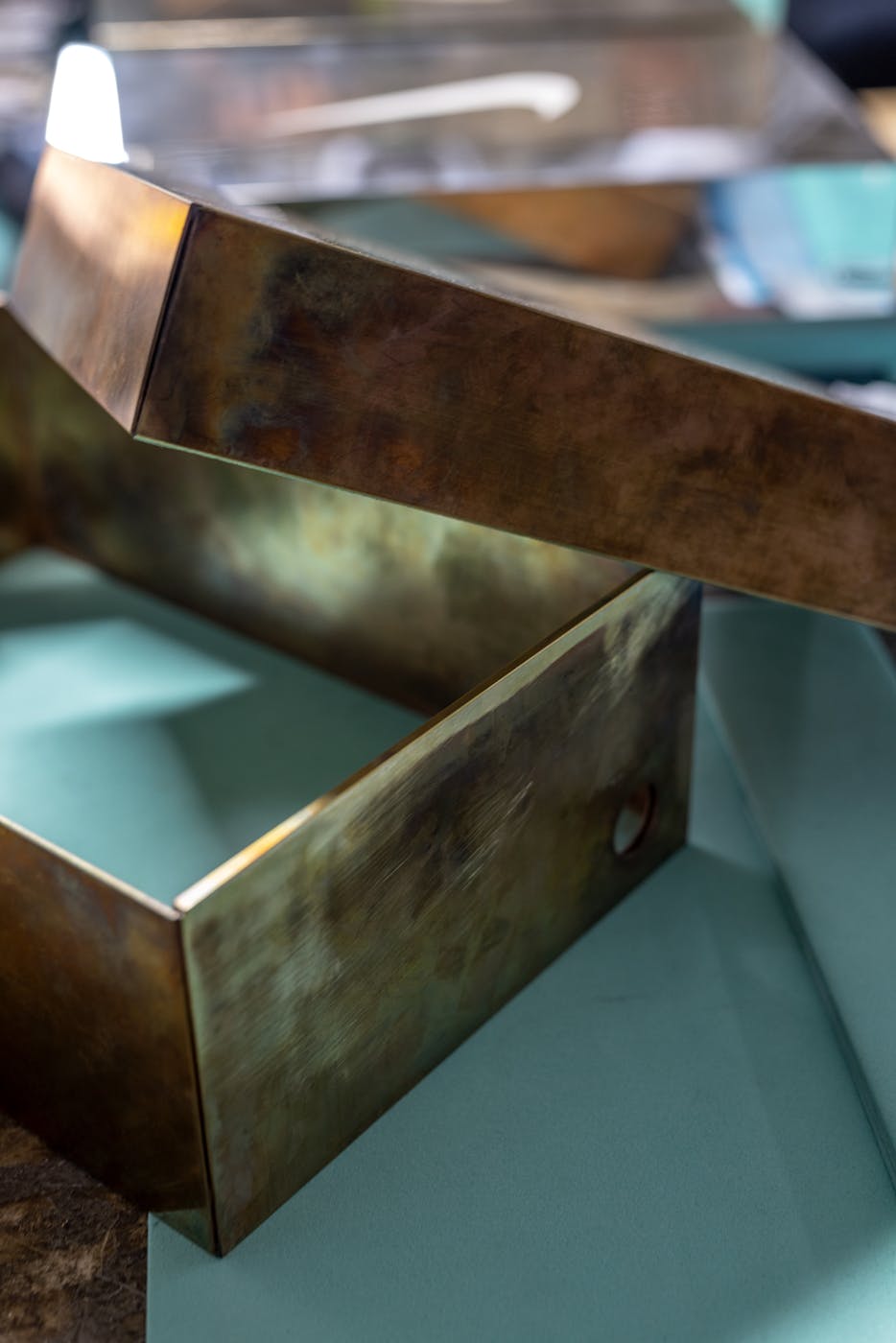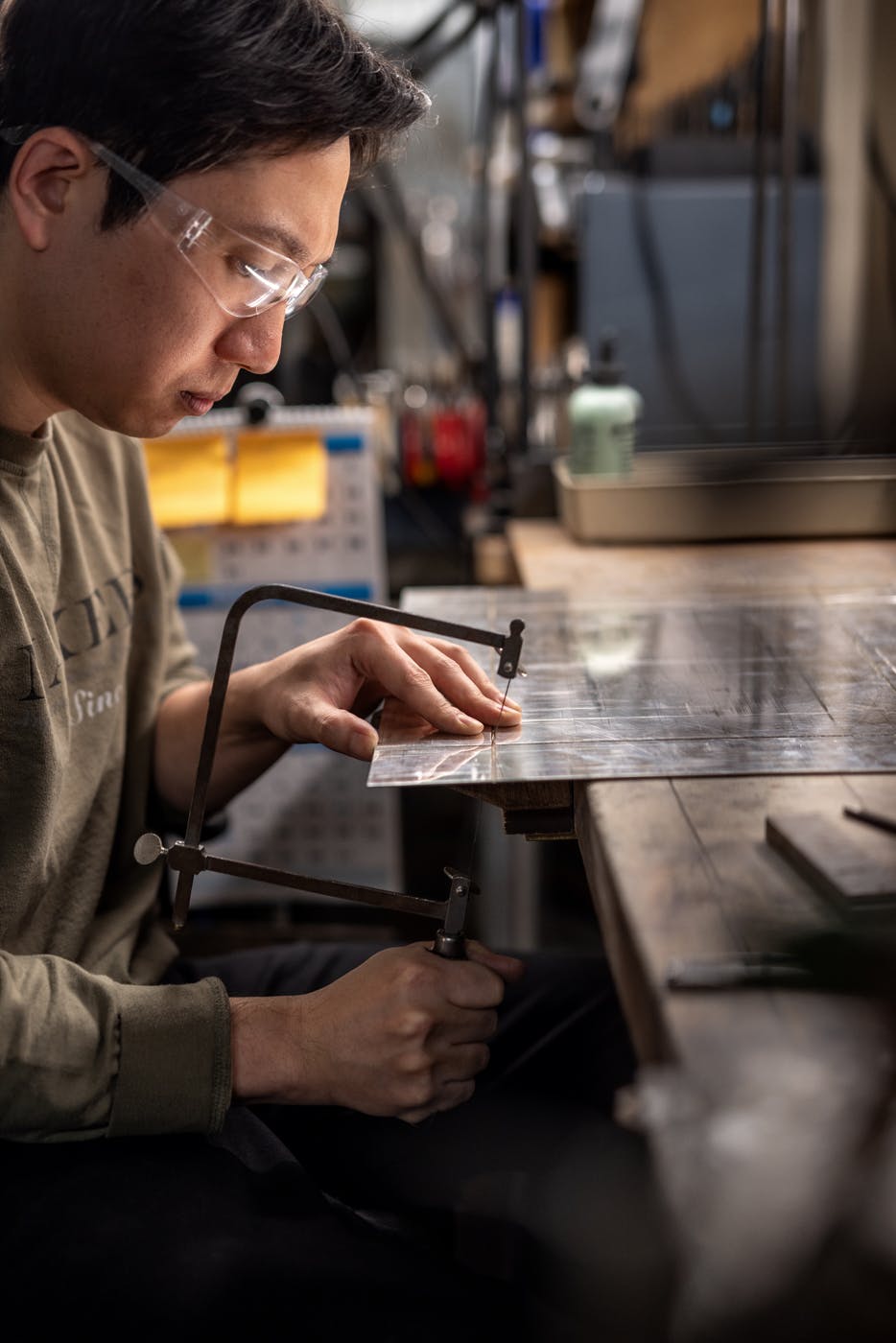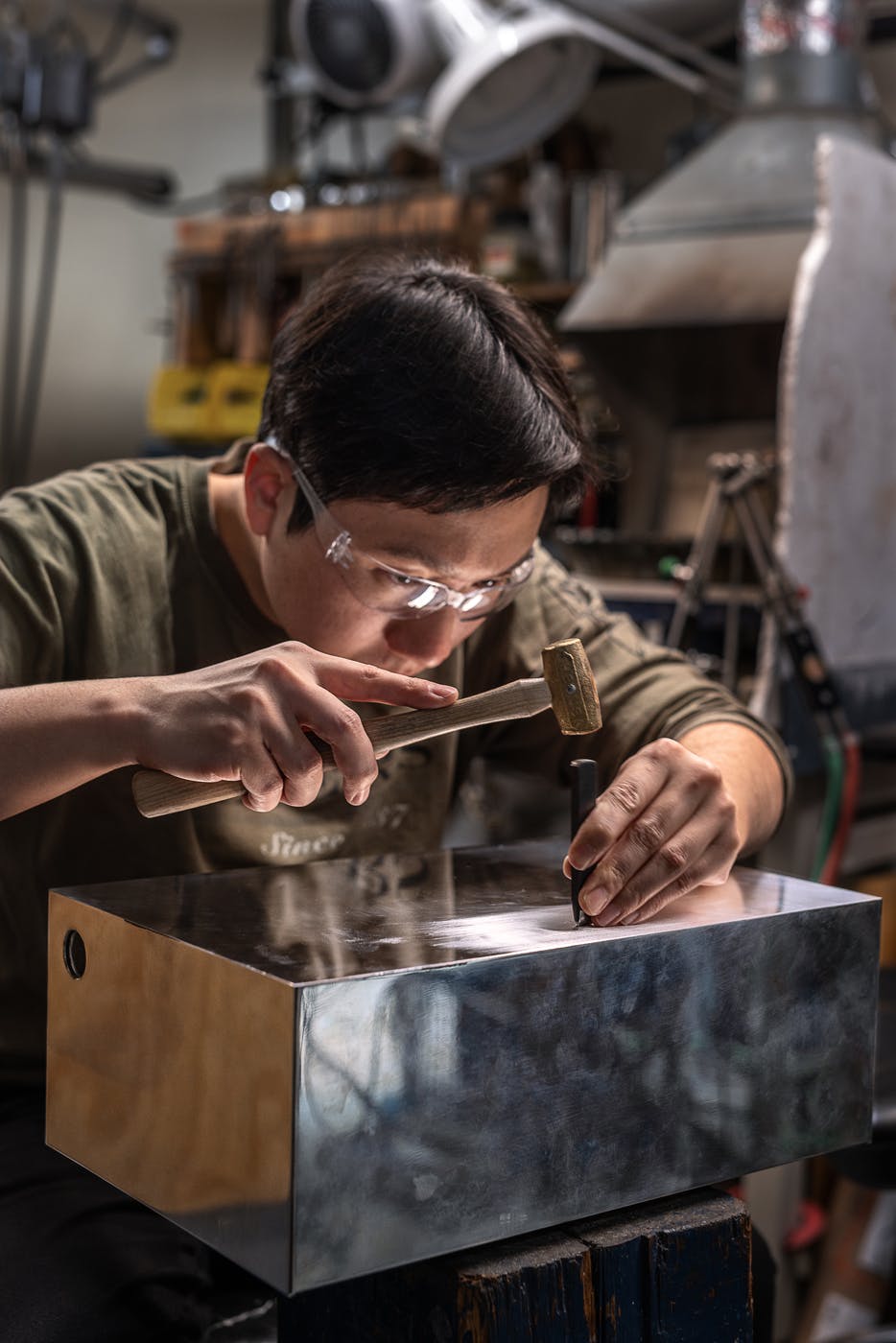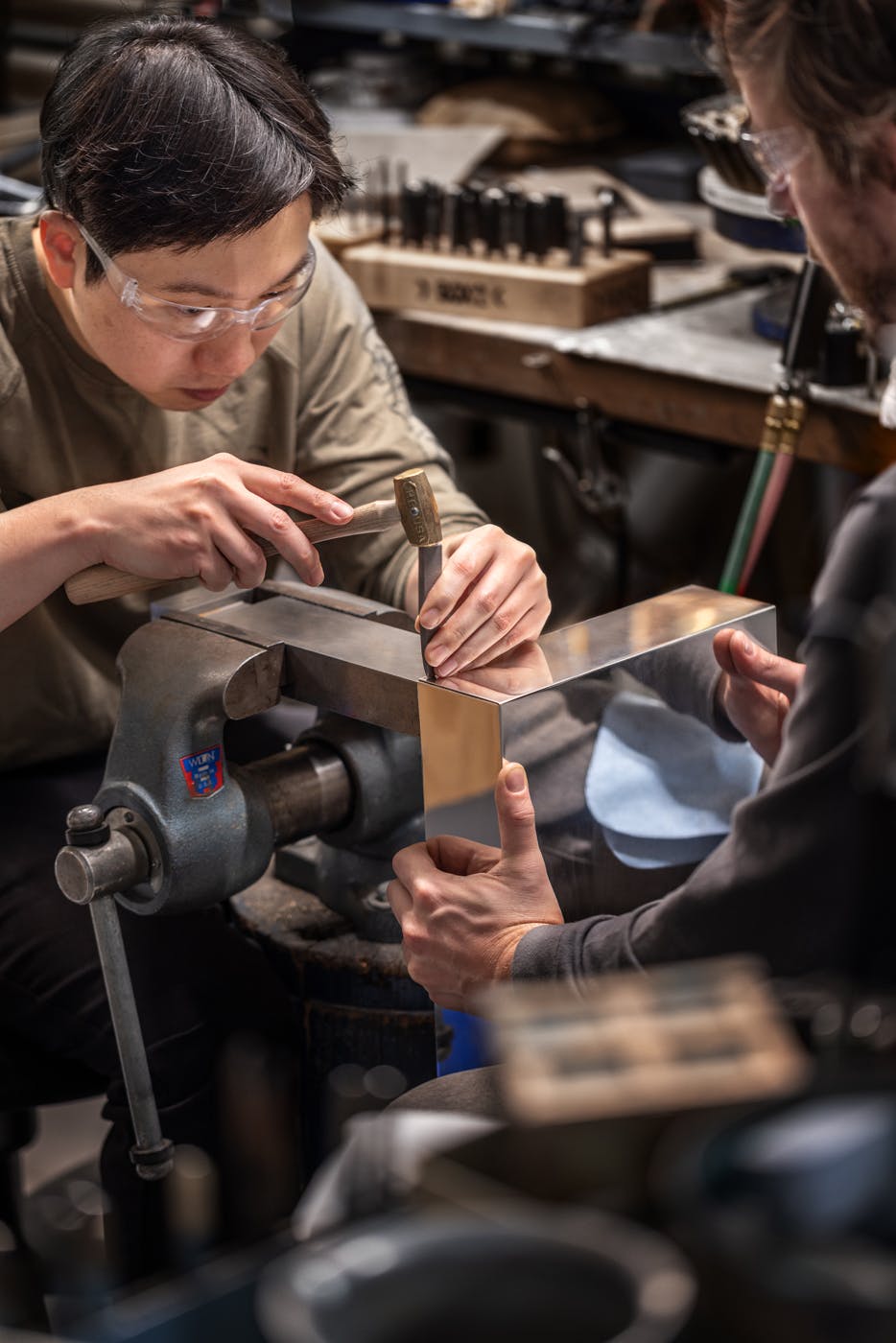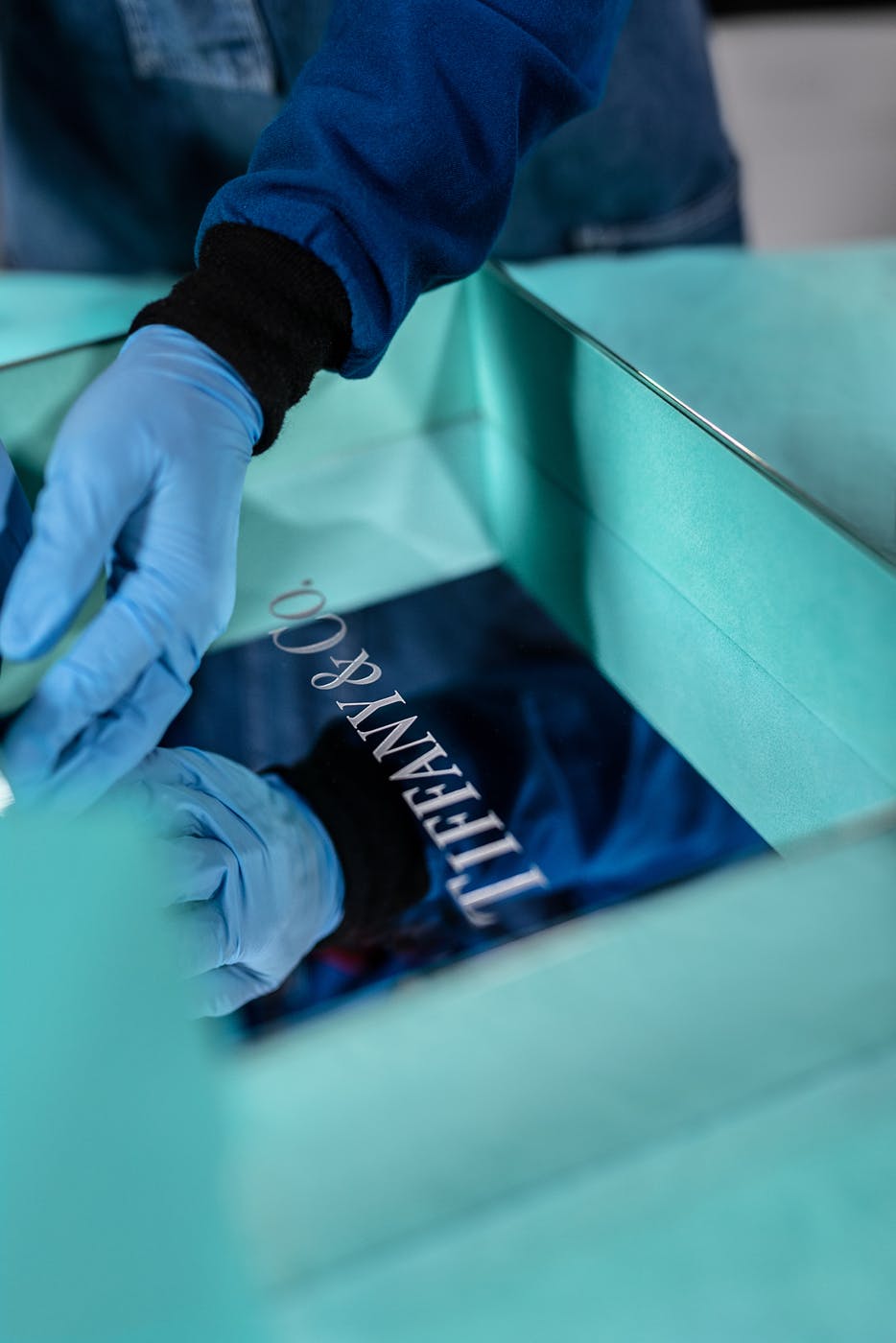 In a release, Tiffany reiterated the artisanal processes used to shape the shoebox over 155 manhours, which range from the bending and cutting of raw silver to the time-intensive polishing and etching needed to bring out both the shine and the Swoosh.
The result: a fancy shoebox worthy of a sneaker collaboration that Tiffany and Nike dubbed "legendary" before it even dropped.
Speaking of, Tiffany and Nike's Air Force 1 sneaker was limited to a mere 1,837 pairs (each priced at $400) to reflect the year that Tiffany was founded, but the shoebox is even more limited.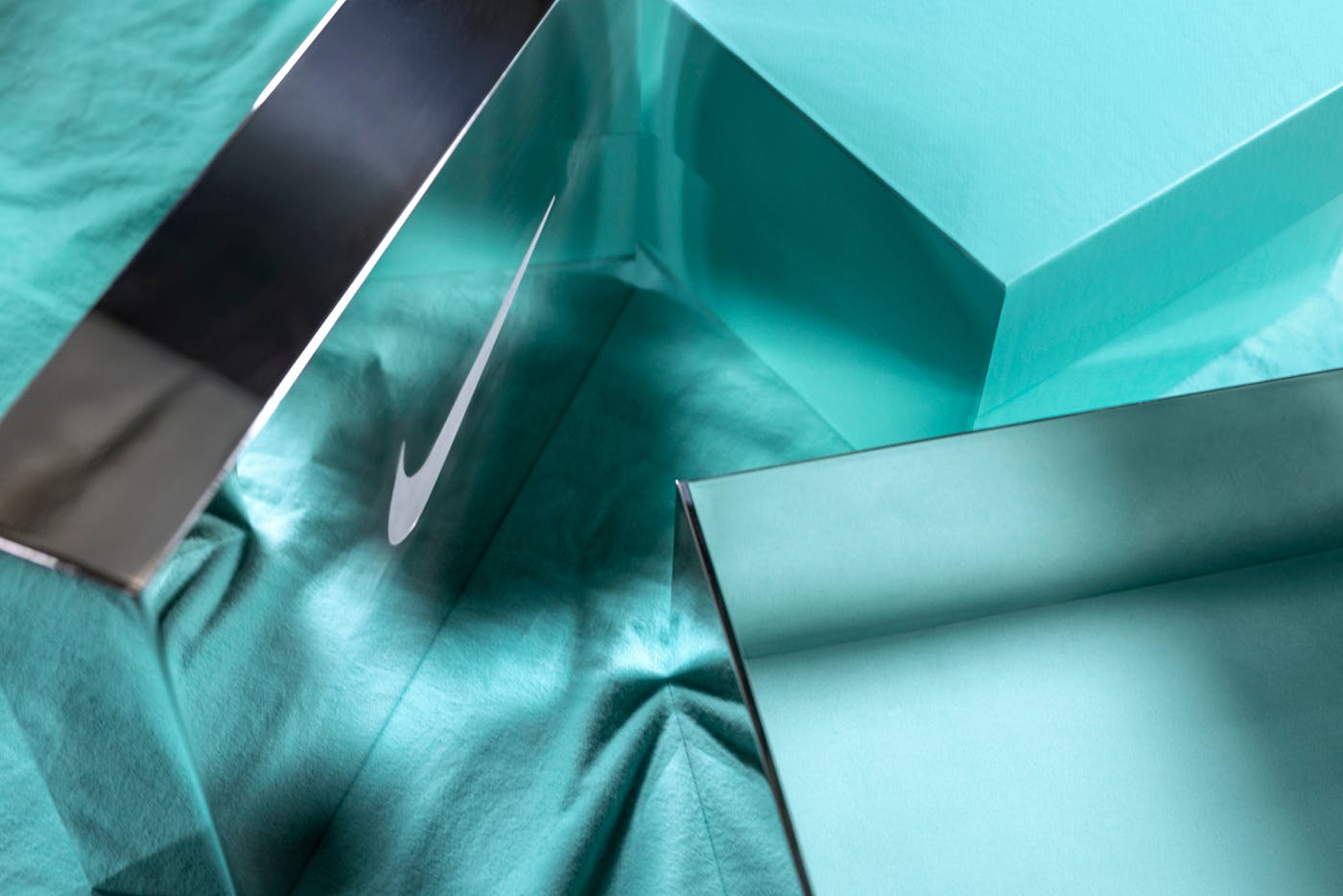 Like the accompanying Tiffany x Nike accessories — which include a co-branded whistle, toothbrush, and shoe horn likewise produced in the hollowware workshop — interested parties could only purchase the silver shoebox from Tiffany itself.
But the silver shoebax was apparently purchased by a wealthy investor almost immediately so no chance for anyone else to cop.
Even the mighty Tiffany x Nike shoebox may pale in scarcity to the Tiffany Blue Air Force 1 sneakers teased by Tiffany exec Alexandre Arnault a week before the black colorway released on March 7, though, if only because the shoebox was available to the public whereas the Tiffany Blue shoes are probably friends and family only.
Details of the Tiffany Blue AF1 are even scarcer to come by than the actual shoes but, given the colorway's inherent desirability, not hard to imagine that these are exclusively made for Tiffany friends and family.
Unless you're Beyoncé or a member of the Arnault family, don't expect to get a pair. But perhaps Tiffany and Nike prove us wrong with a wider drop.
Tiffany has a penchant for making things extra fancy by enlisting its hollowware craftspeople to remake them in silver: consider its exquisite take on the Fendi Baguette bag.
Still, with this luxurious shoebox, Tiffany may have outdone itself.