Last night, Timothée Chalamet walked the Cannes red carpet for the premiere of his new Wes Anderson-directed movie The French Dispatch. Standing out in a sea of black suits, the star opted to go metallic, wearing a gold and silver Tom Ford suit with jacquard tiger-striped detailing. As if that wasn't enough glamour, Chalamet continued the color story with silver Cartier rings and bracelets, alongside white Tom Ford heeled boots. He also debuted not one, but two cartilage piercings. Safe to say, this wasn't your everyday fit.
Chalamet is no stranger to an out-there red carpet look (in fact, that's why he's such a good choice to co-host this year's Met Gala) but this outfit has divided writers at the Highsnobiety office, with one editor describing it as "a tin man suit." One thing everyone can agree on though? The sunglasses make it.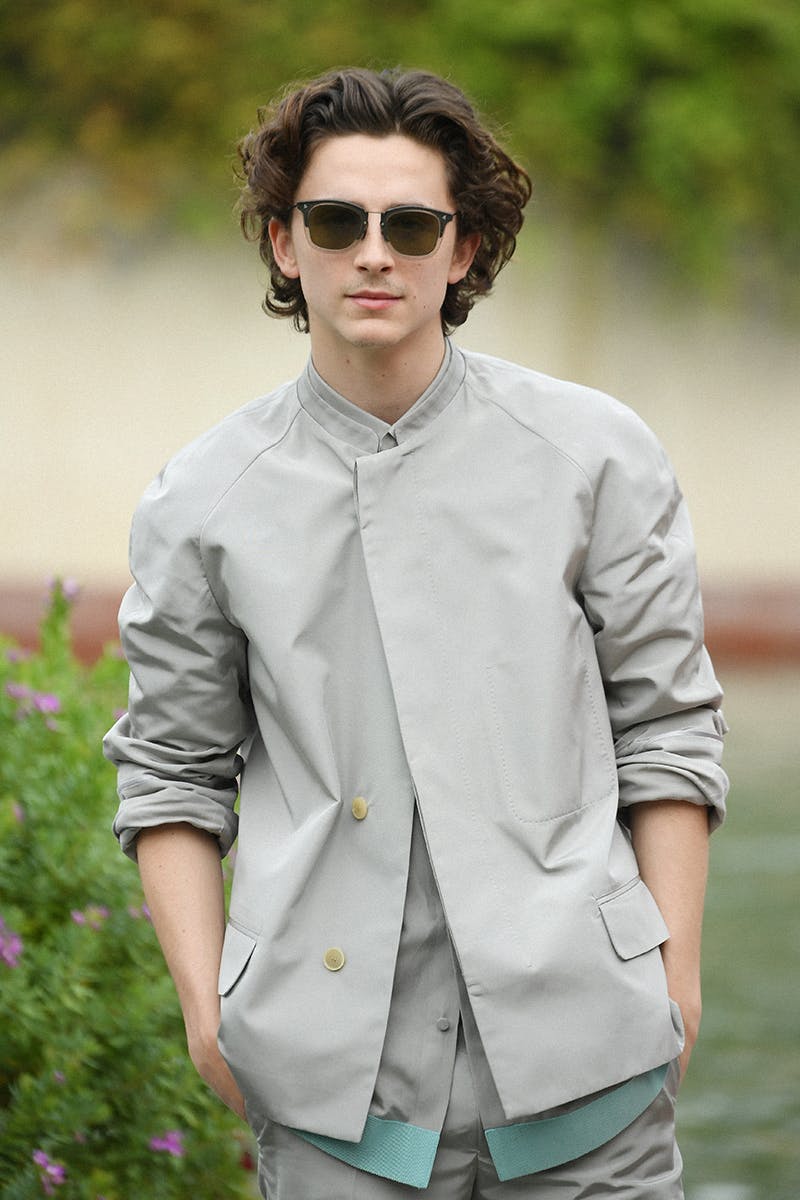 Whether you're into his outfit or not, it's undeniable that the look is brought up a level by the addition of his black Celine shades.​​ In fact, the actor has an almost unrivaled ability to look good in shades, full stop.
As we wrote before, some people are born to wear sunglasses — eyewear icons like Kurt Cobain, Steve McQueen, and Anna Wintour all made shades an integral part of their style — and Chalamet is definitely making a case to be added to that list. From white Tees, to metallic suits and everything in between, the actor uses black shades to channel a very specific brand of young Hollywood cool and we're inspired. Browse some of Timmy's best sunglasses moments above, and shop your own black shades below.
Browse a range of classic black sunglasses below
Want to keep browsing? Head to the Highsnobiety Shop for more products that we love. Highsnobiety has affiliate marketing partnerships, which means we may receive a commission from your purchase.