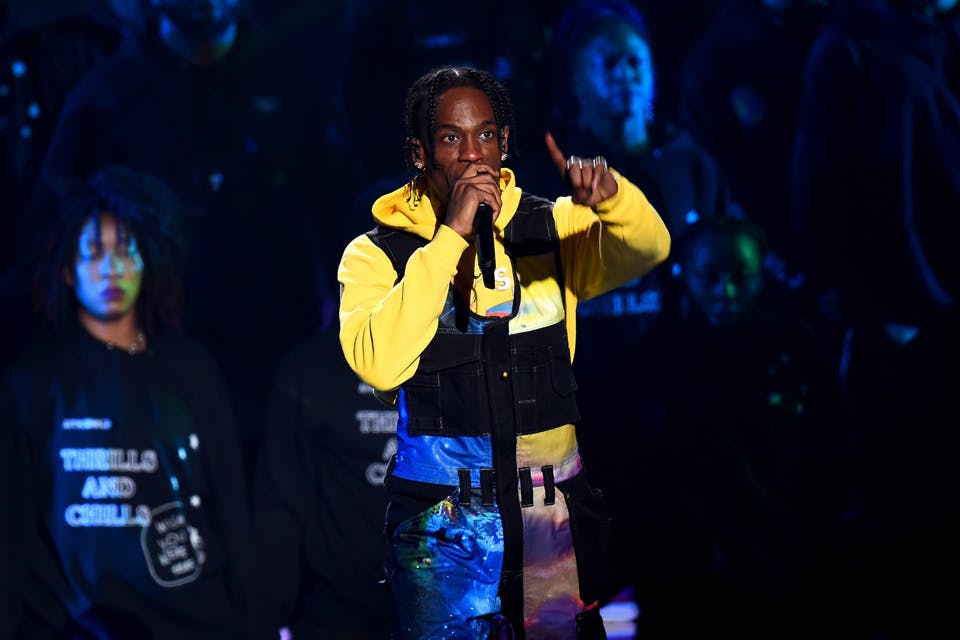 On Saturday night, Travis Scott honored the late Mac Miller with a freestyle rap during a performance in Las Vegas. In between songs, Scott went off-script, sending his love to the Pittsburgh native who passed away on September 7.
"It's the superstar boy, Malcolm that's my boy/Mac Miller I love you, always be my boy," Scott rapped. "From that 412, yeah/From that 41210, yeah/It's that superstar boy, superstar boy/Mac Miller you the one, we love you fucking boy/That's my mutherfuckin' nigga/Mac mutherfuckin' Miller."
Miller, born Malcolm McCormick, died of an apparent drug overdose at 26 years of age. In the weeks following his death, other notable figures came forward to pay their respects, including J. Cole, Childish Gambino, Kendrick Lamar, Vince Staples, and Post Malone.
In other news, Young Thug releases his 'On the Rvn' EP featuring Elton John and Jaden Smith.