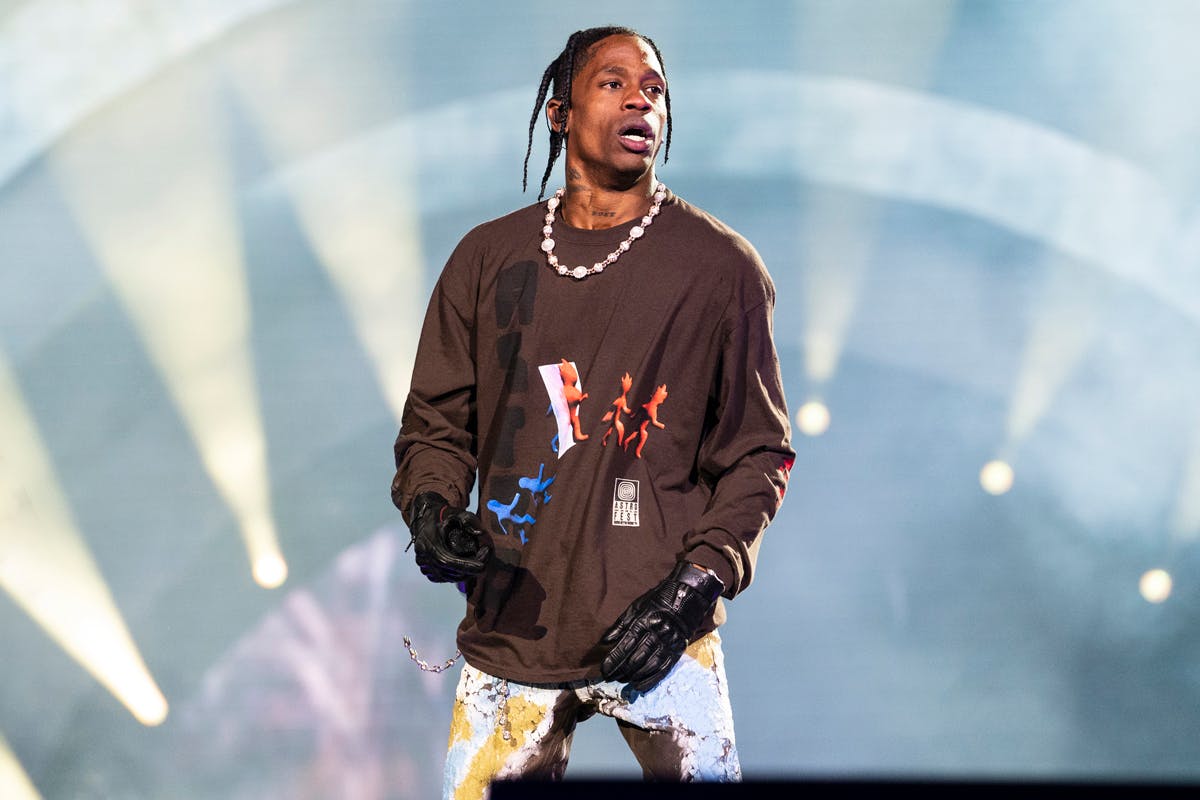 So, Travis Scott is back performing again, and his first gig was at a celebrity house party. I guess that's a good way to test the waters.
On March 26, Travis Scott performed a set at a private pre-Oscars party in Beverly Hills. Per BackGrid, the party's star-studded guest list included names like the OG Spider Man Tobey Maguire, Jeff Bezo's nemesis Leonardo DiCaprio, and Jane Campion victims Serena and Venus Williams.
During Scott's short set for the function, the rapper performed his hit song "Sicko Mode" and spun some tunes on the turntables.
Though it's unsure if he was paid or did it for fun, this marks Travis Scott's first performance since his Astroworld music festival tragedy in December 2021, where ten people lost their lives due to a terrifying crowd surge.
Since the dire incident, Scott's been pretty much MIA from the public until February of this year.
In February, Travis Scott joined in on Ye's wild night out in LA, where West partied with his now-girlfriend Chaney Jones (dressed like Kim K, as always), Mr. Champagne Papi Drake, and other celebs.
While leaving the event with Kanye West, Scott covered his face from the paps (or perhaps in disgrace for participating in the recent Astroworld chaos).
In the same month, he and Kylie Jenner also welcomed a baby boy who has suffered endless name changes — from both his parents and the internet — at just one and a half months old.
For his first major appearance under the public's gaze, Travis Scott announced a new initiative called Project HEAL on March 6, which purportedly aims to increase safety at large-scale events and support access to resources like higher education and mental health.
Though Travis Scott's always been one to publicize his give-back efforts, these acts also read as efforts to polish the rapper's rager image, especially to those who aren't ready to roll out the forgiveness carpet for the Astroworld founder.
Even with Travis Scott's most dedicated fans and his philanthropic initiatives backing him, it will take a lot more to win the public back. Hence why he's still most comfortable playing music behind closed doors.