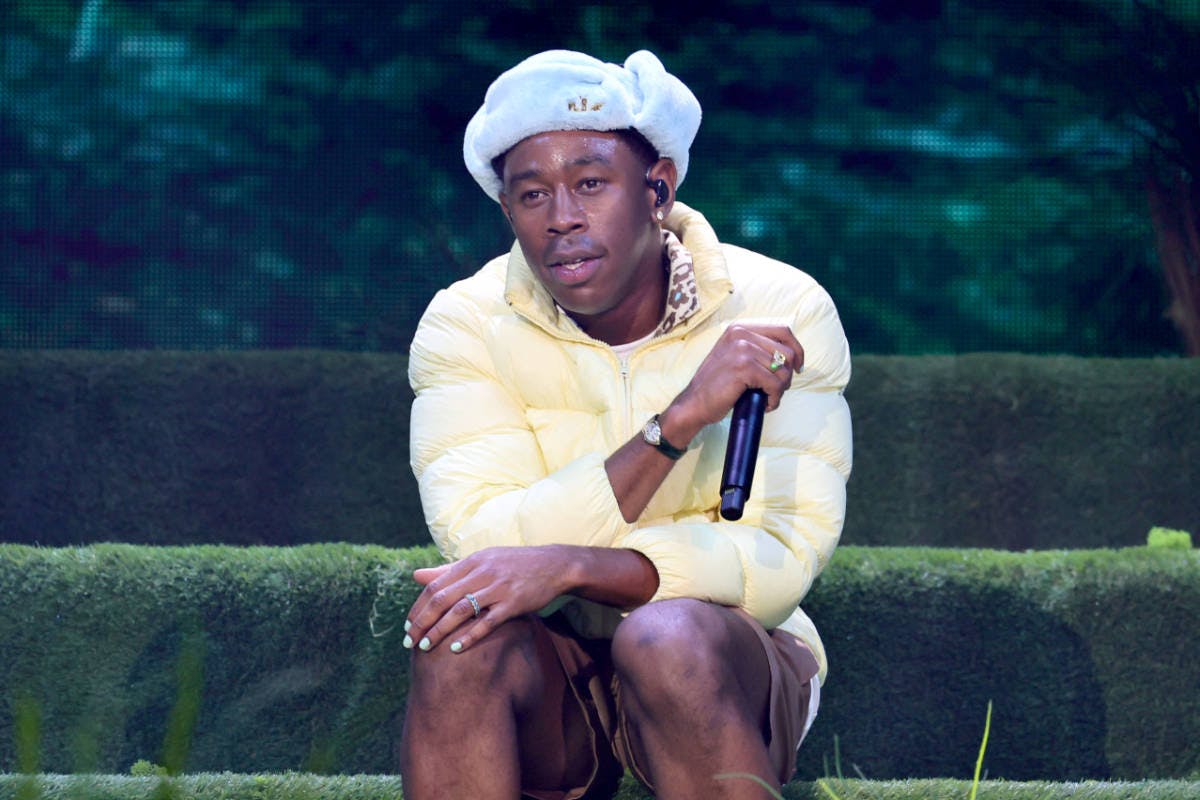 Fans of Tyler, the Creator know that each of his albums has ushered in one of his (many) distinct style eras, from striped shirts and skate shoes (Wolf) to platinum blonde wigs and monochrome suits (IGOR). As Tyler gears up to drop his next project, Call Me If You Get Lost: The Estate Sale, it appears the Odd Future founder has a new sartorial epoch on the horizon.
Releasing on March 31, Estate Sale is a collection of tracks that didn't make it onto Tyler's 2o21 album, Call Me If You Get Lost. Teasing the collection of formerly unreleased records, Tyler released the first single for the album, "Dogtooth," along with a self-directed music video giving fans a preview of the rapper's slick new chapter.
The visual sees two versions of the same Tyler. The first, clad in no-nonsense workwear, is seen climbing into the driver's seat of a crane, which he later uses to destroy a Rolls Royce. His flannel shirt, puffer vest, and light-wash jeans stand in sharp contrast to the get-up of his second self, shown walking a pack of expensive-looking dogs in a cream-colored suit, leopard print tie, and white ushanka hat.
The styling of the video gets right at the core of what makes Tyler's style (and his clothing line, Golf Le Fleur) so good: His ability to mix high and low, dressed-up and dressed-down, preppy and casual.
If the clip is any indication, Tyler's forthcoming album — and ensuing projects — will see the rapper experiment with both sides of his sartorial spectrum, one rooted in skate and streetwear and the other drawing from the traditions of Ivy Style.
Looks like he's on track to make our annual list of most stylish celebrities for the second year in a row.