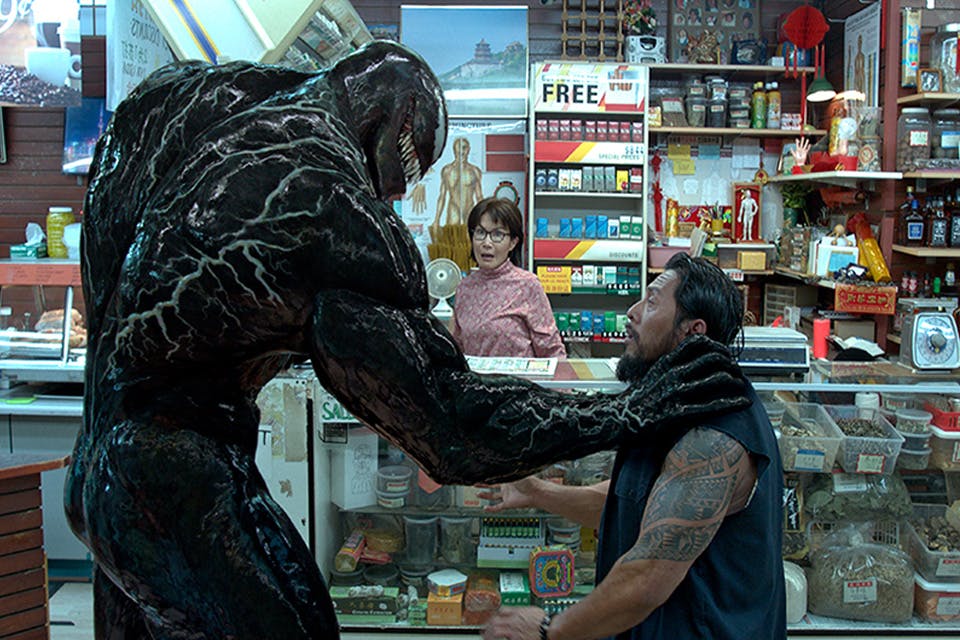 Proving that box office takings are worth way more than critical or fan approval, a second Venom movie looks to be underway, Variety reports.
According to information obtained by Variety, Sony Pictures has tapped Kelly Marcel (who wrote the first movie's screenplay) to pen the script, with Tom Hardy returning as Eddie Brock/the titular symbiote. Hardy is signed up for three Venom films. Michelle Williams is expected to return, and Woody Harrelson is slated to play Carnage in the sequel.
Back in November, Sony added two untitled Marvel pictures to its 2020 movie slate, with one set for July and the other October. Sony retains the rights to a host of characters related to the Spider-Man universe. Speculation suggests one of the new movies will be the Jared Leto-starring Morbius (another Spider-Man affiliated tale), with a Venom sequel being the other.
Do you want more Venom in your life? Let us know in the comments.
In related news, these seven actors could become film and TV's style icons of 2019.