There they are, the lads. Woody Harrelson and John McEnroe shooting the shit alongside Usher and Floyd Mayweather in the front row of the LA Lakers game that saw LeBron James become the highest NBA points scorer of all-time.
Just another totally normal evening in the world of 2023 celebrity culture.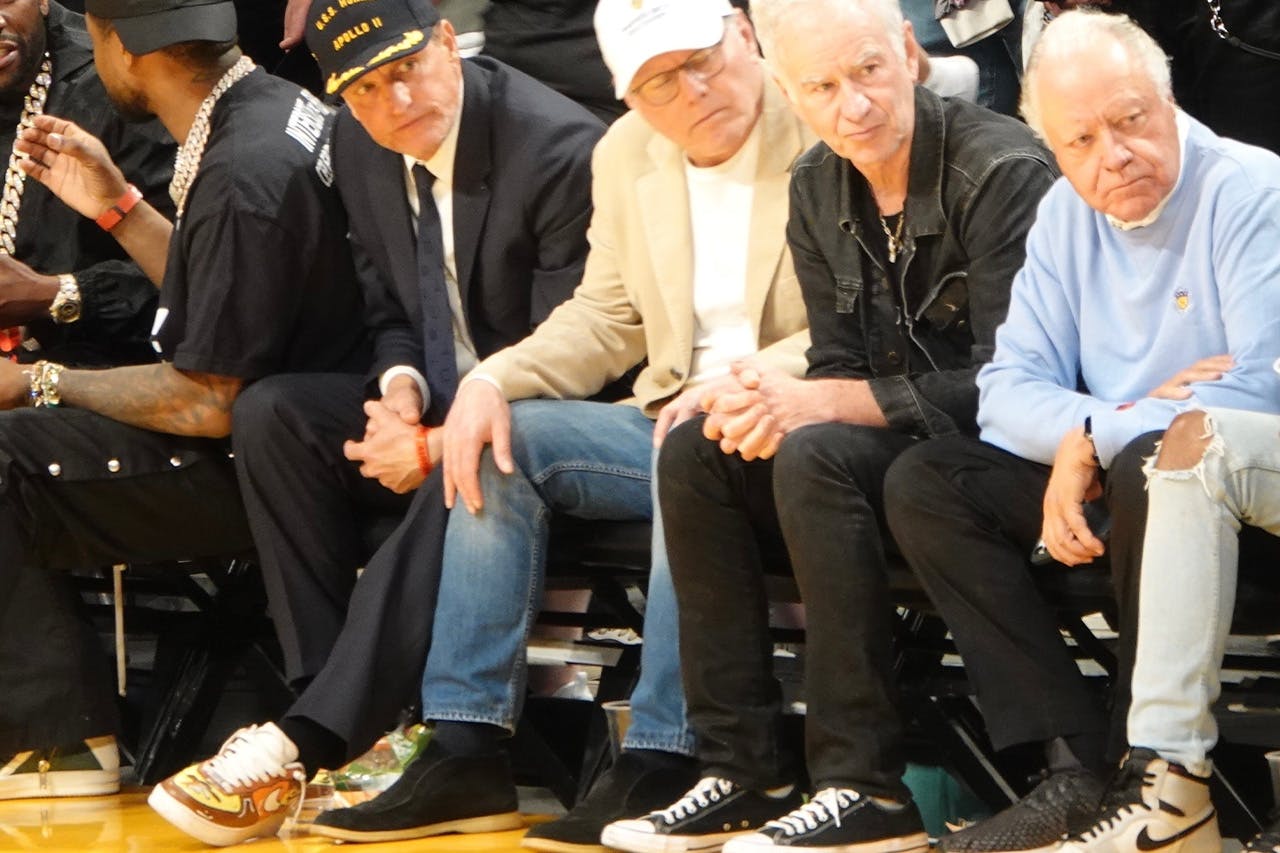 Record-breaking aside, it was the star of White Men Can't Jump that came equipped with the biggest flex of the evening, one that had us purring pre-match, after he was spotted wearing a pair of, what we presume are, creamy custom Nike Air Force 1s.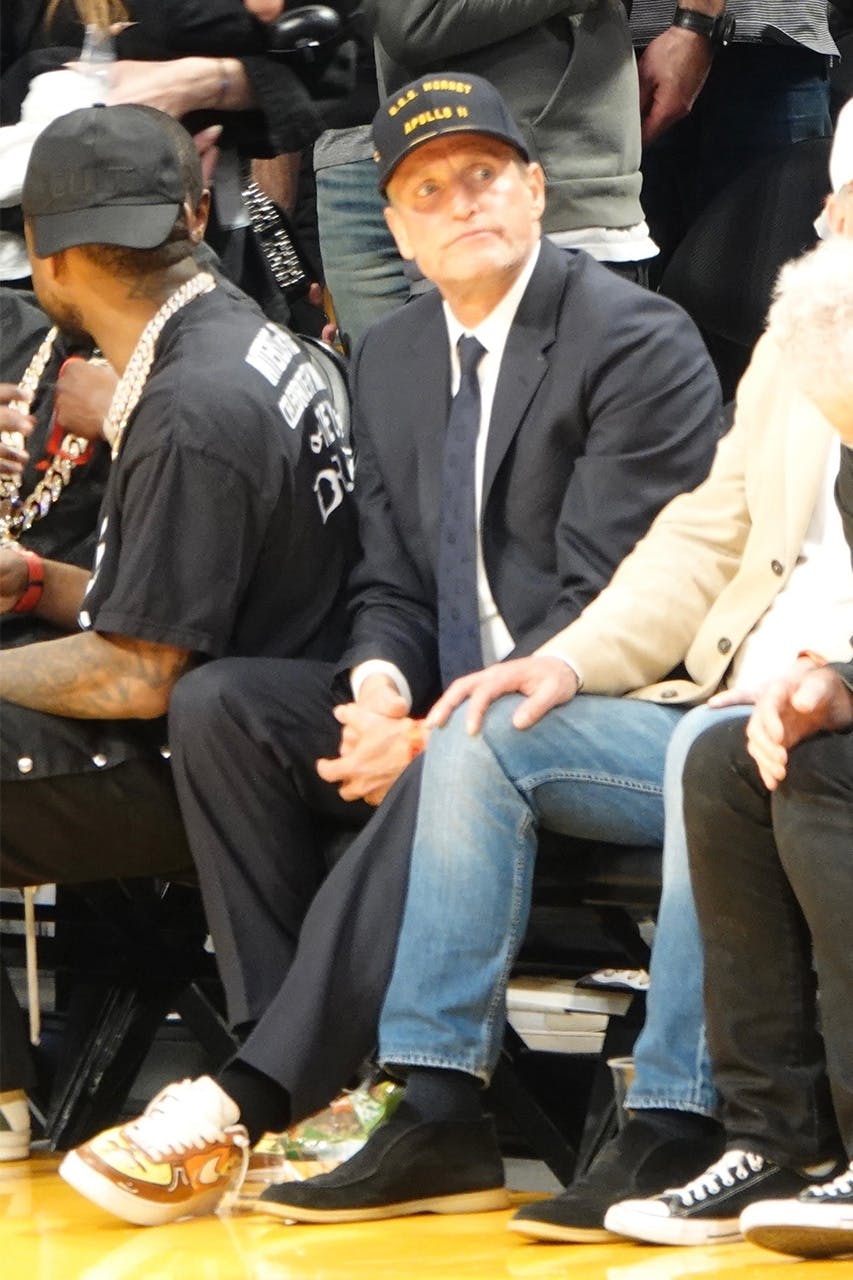 For Harrelson, this is a big flex, especially on LeBron's big night, although the GOAT himself had a flex of his own when he teased a new pair of Nike LeBron 20s.
While at the time of writing specifics of Harrelson's flex are still unclear, we wanted to share exactly what the big man himself is cooking with. Pure heat, it seems.
Shop our favorite products