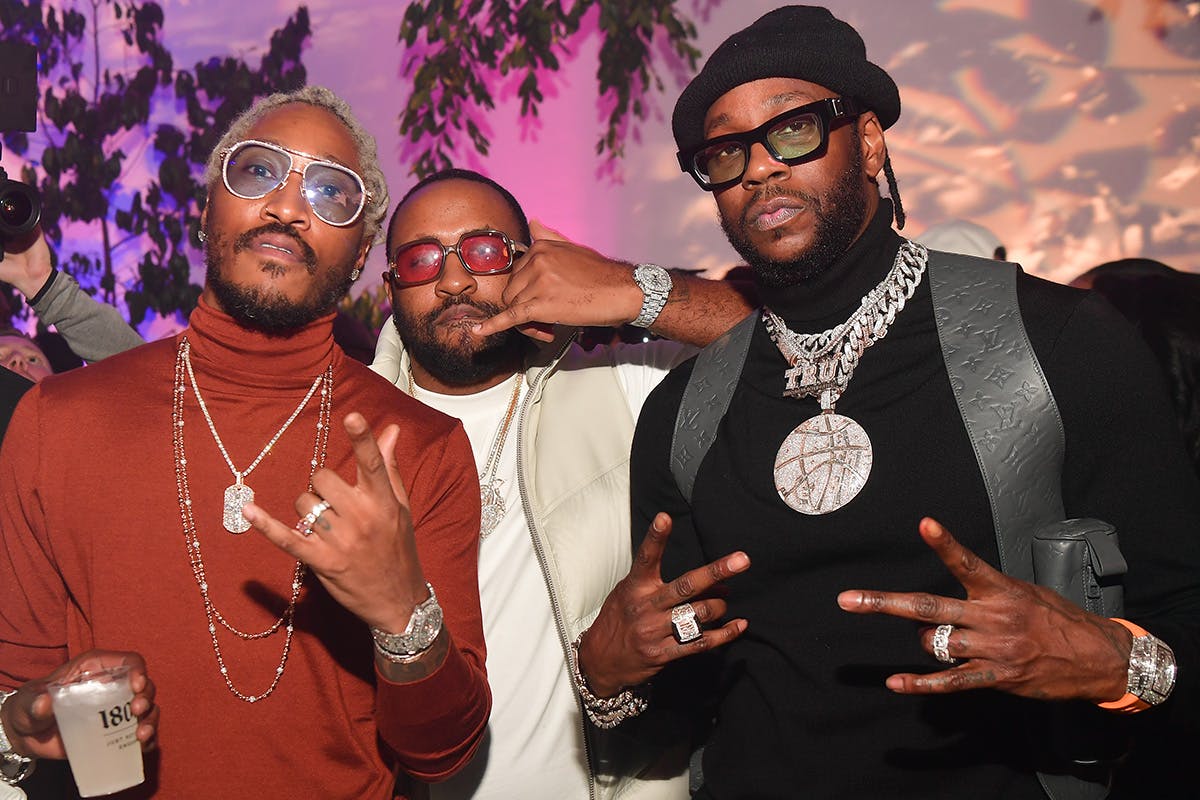 While we are all eagerly awaiting that new project with Drake, Future hops on 2 Chainz's new single, "Dead Man Walking," which he has been hyping up for quite some time. The track follows Tity Boi's collaboration with Skooly, "Virgil Discount," from earlier in the month.
After previously dispelling rumors surrounding a beef with his fellow Atlanta rapper, 2 Chainz further clears the air with the release of his new Future collab. Back in July, he initially responded to reports of the rift by tweeting, "People thought me and Bru had a problem w/ each other which is not true. We have some the same street connections and spoke alot behind closed doors!" He went on to add, "This song I'm droppin #DEADMANWALKING a celebration for the streets. 2 hustlas who made it out the mud w/o hating on each other!"
2 Chainz and Future have worked together on numerous occasions in the past, including "Doors Open" in 2016 and "100it Racks" with Drake from the same year.