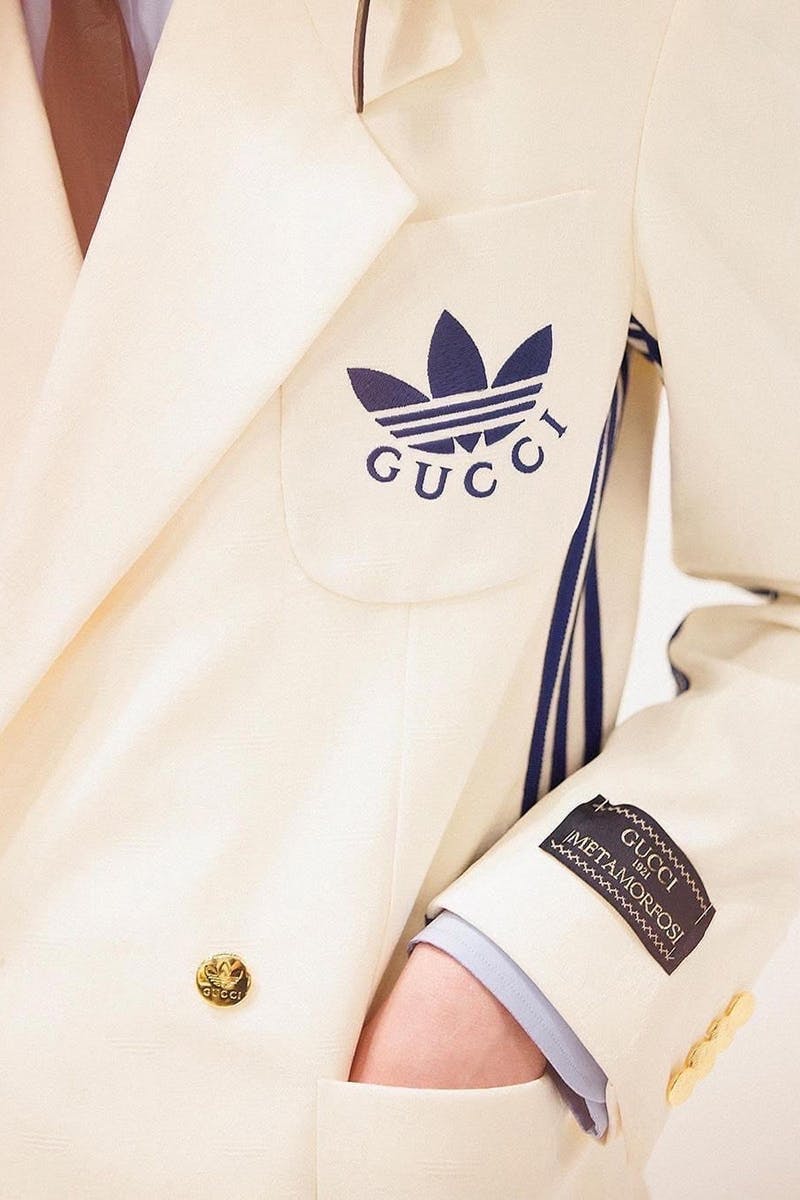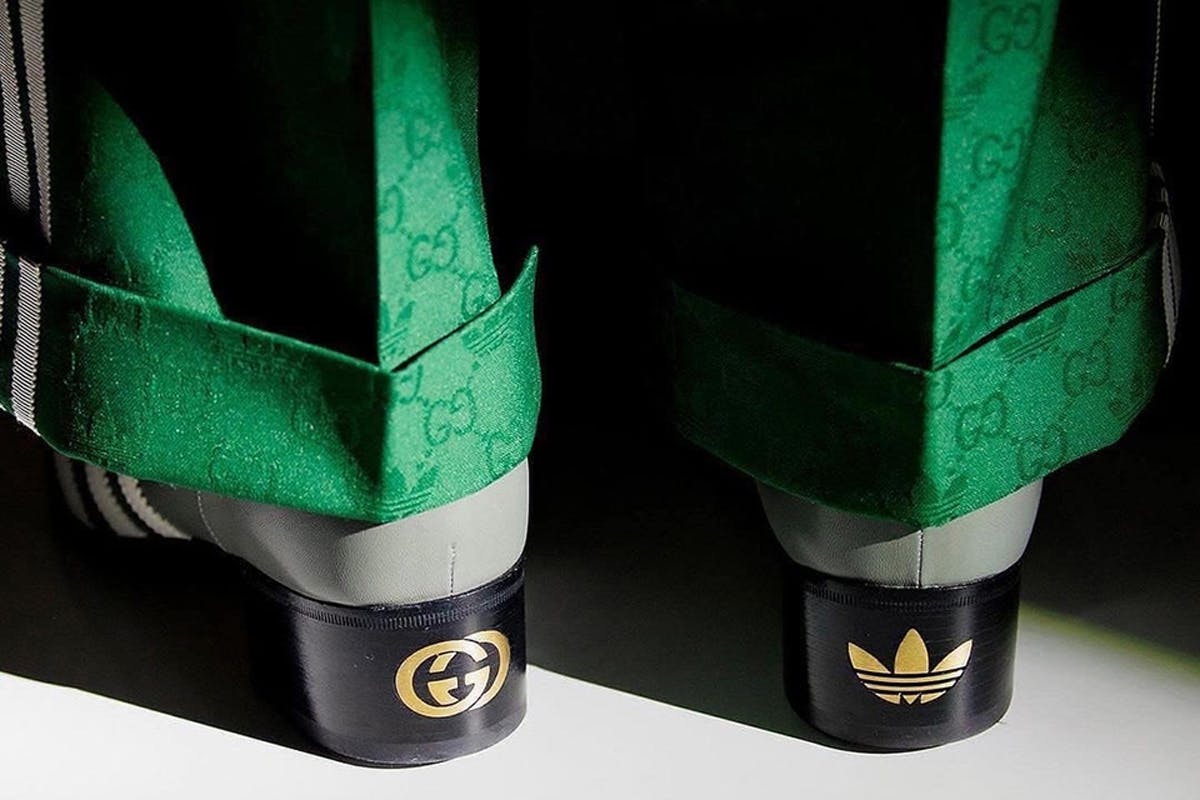 This article was published on February 27 and updated March 28
In December 2021, whispers of an adidas x Gucci collaboration floated throughout the industry. With no specific details whatsoever, all we had was a photo of a Gucciadidas monogram to get us by.
On February 26, Gucci confirmed the collaboration with the leading sportswear brand during its FW22 presentation.
The partnership's collection hasn't even hit the streets yet, but it's already proving to be one of the hottest collaborations of the year.
Gucci's retro-chic aesthetic does most of the chatting while adidas and its notable logos chimes in from time to time, a commendable act on adidas' part as they frequently allow their collaborators to shine creatively. After all, adidas gave the thumbs up to Craig Green, who scuba'd the Stan Smith, and Kerwin Frost's furry Microbounce T1.
Undoubtedly, the accessories and footwear will be the most sought-after pieces of the collection. The duo incorporates the Gazelle as one of the key footwear models, dressing the shoe in rich fabrics and prints such as snakeskin, velvet, and the "GG" motif.
Leather gloves and knit athletic caps get the mashup treatment, emphasizing the more sporty spirit of the partnership.
Of course, it's hard to forget the double sided-hat, which can be worn on either side depending on your mood. Ask yourself: Are you feeling Gucci or Three-Stripes today? Or, wear it sideways, if you're feeling both.
On the other hand, a Gucci-adidas logo stamps the pocket of a tailored green suit, which also possesses a mashup monogram print. A Victorian-inspired silk dress boasts frills and ruffles along with the Three Stripes, blending the notions of sophistication and play for a whimsical collaboration.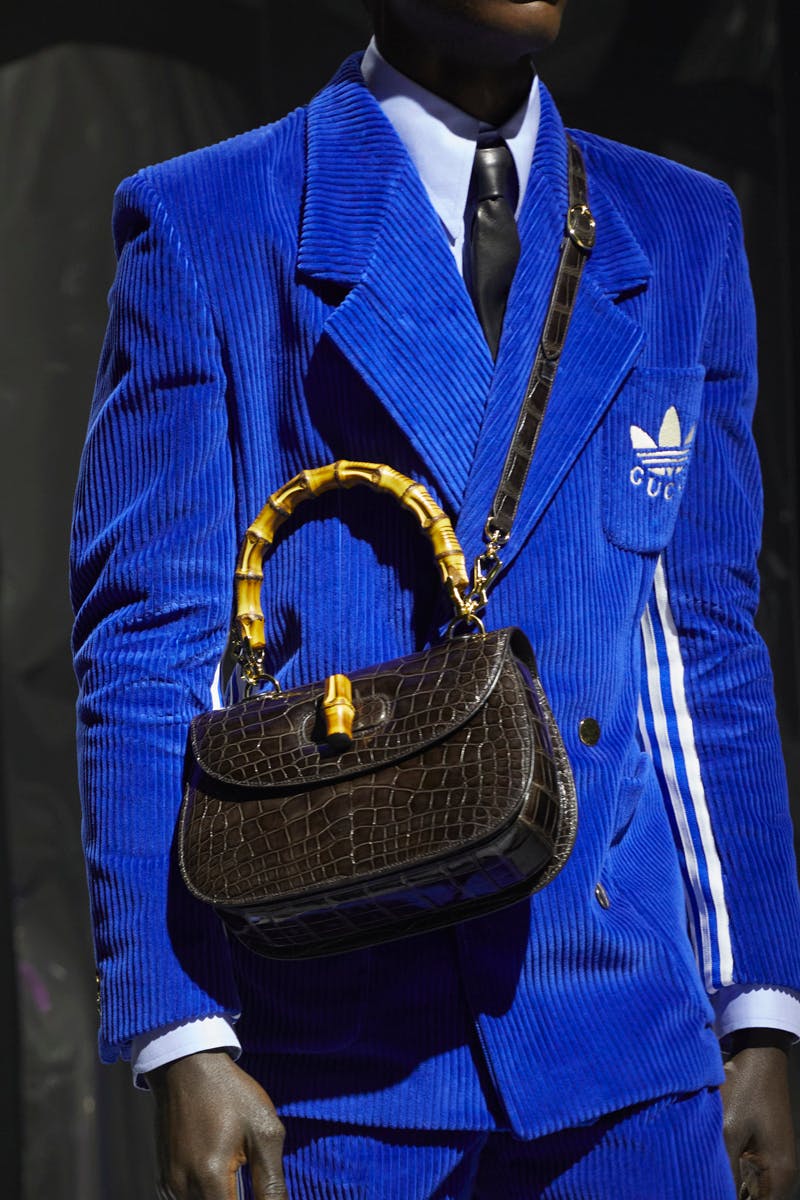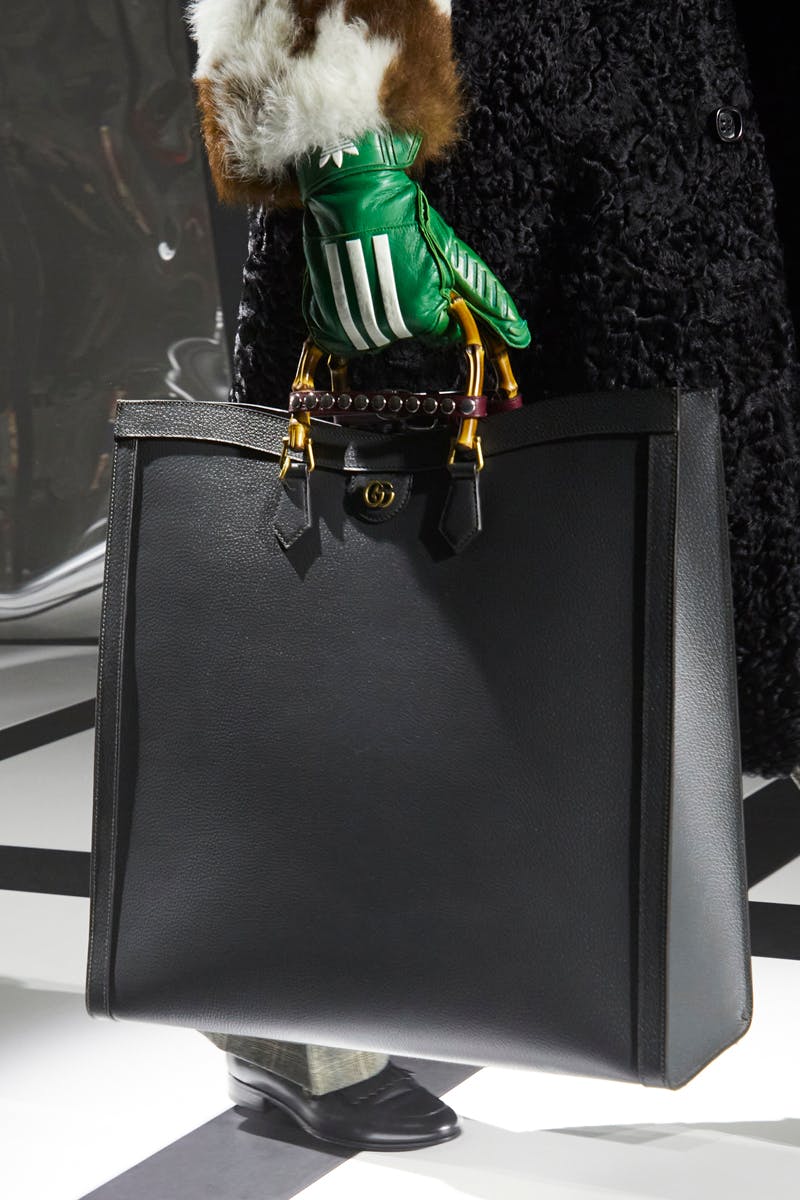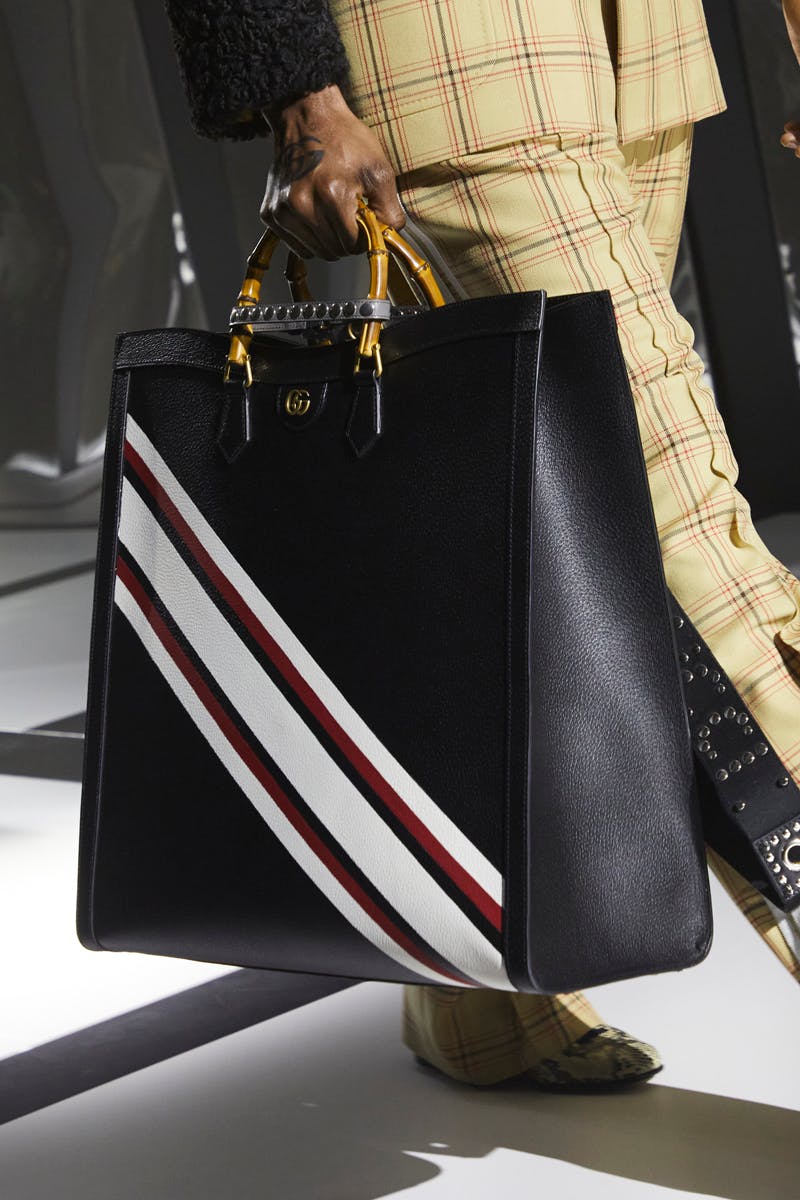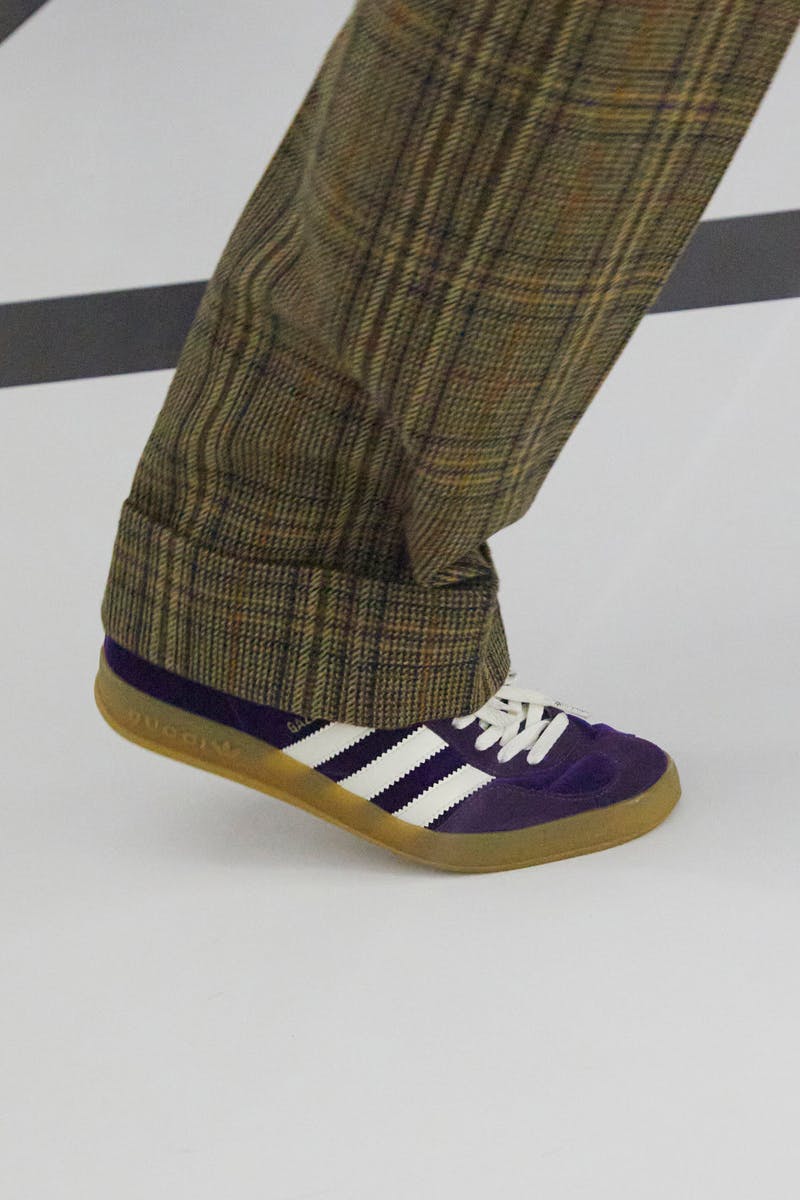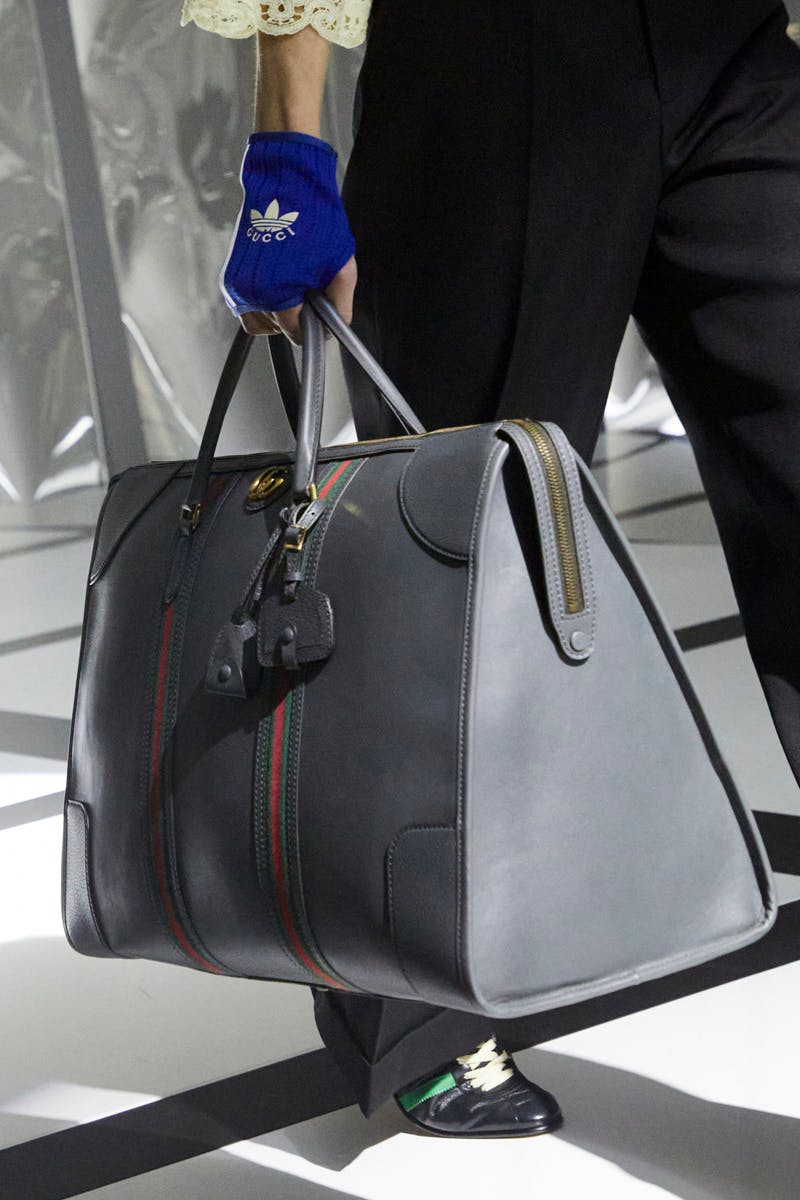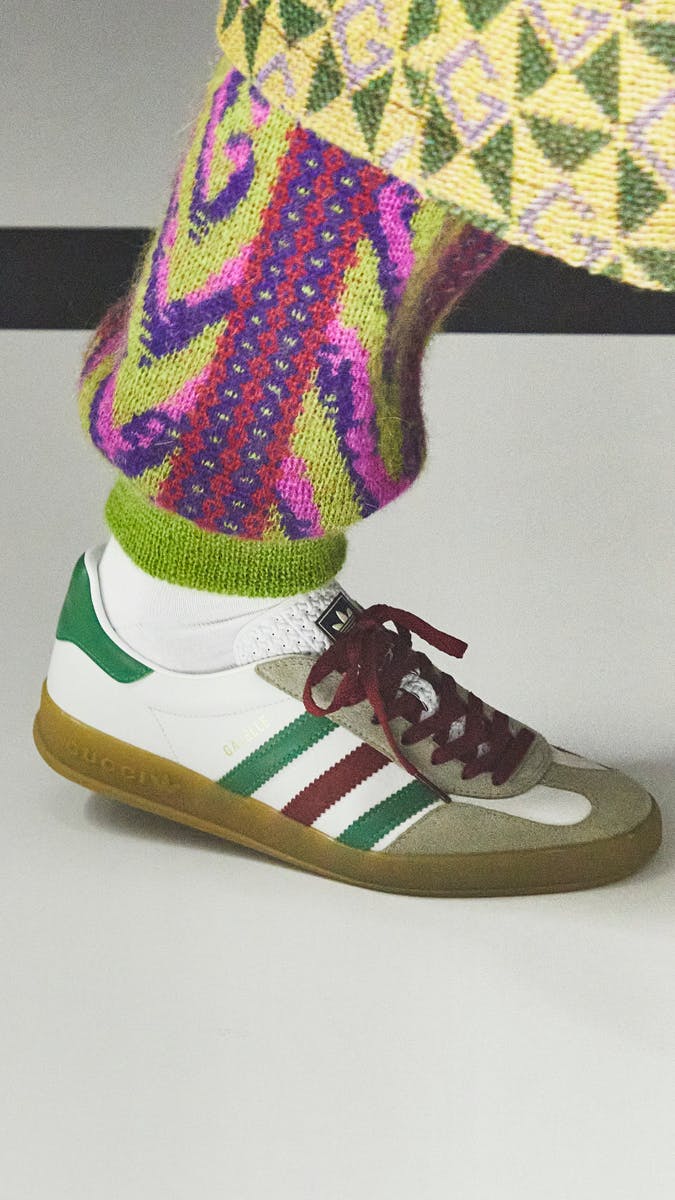 In late March, the adidas x Gucci collection was confirmed to release on June 7, 2022 when the duo gifted the first collaborative pieces to Hollywood A-listers and in mid-May, the collaboration's first drop was showcased in a retro lookbook.
adidas is no stranger to sport-luxury collaborations, having pushed out successful collections with Raf Simons, Rick Owens, and Yohji Yamamoto in the past.
Not to mention, the brand recently brought Prada on board and renewed its partnership with Jeremy Scott.
From Dior x Jordan to adidas x Gucci, it's no wonder other brands, like Reebok, are looking to get in on what makes these collaborations "it."
Plenty of commenters on Highsnobiety's Instagram post weren't feeling the adidas x Gucci collaboration: some said it was "a collab we didn't need," pointing out the fairly understated Samba shoes.
Of course, others were indescribably enthusiastic (how often do you see a non-bootleg version of a classic football shoe with the Gucci monogram?) and I'm sure this collaboration will be handing out L's aplenty in virtual waiting rooms when it drops.