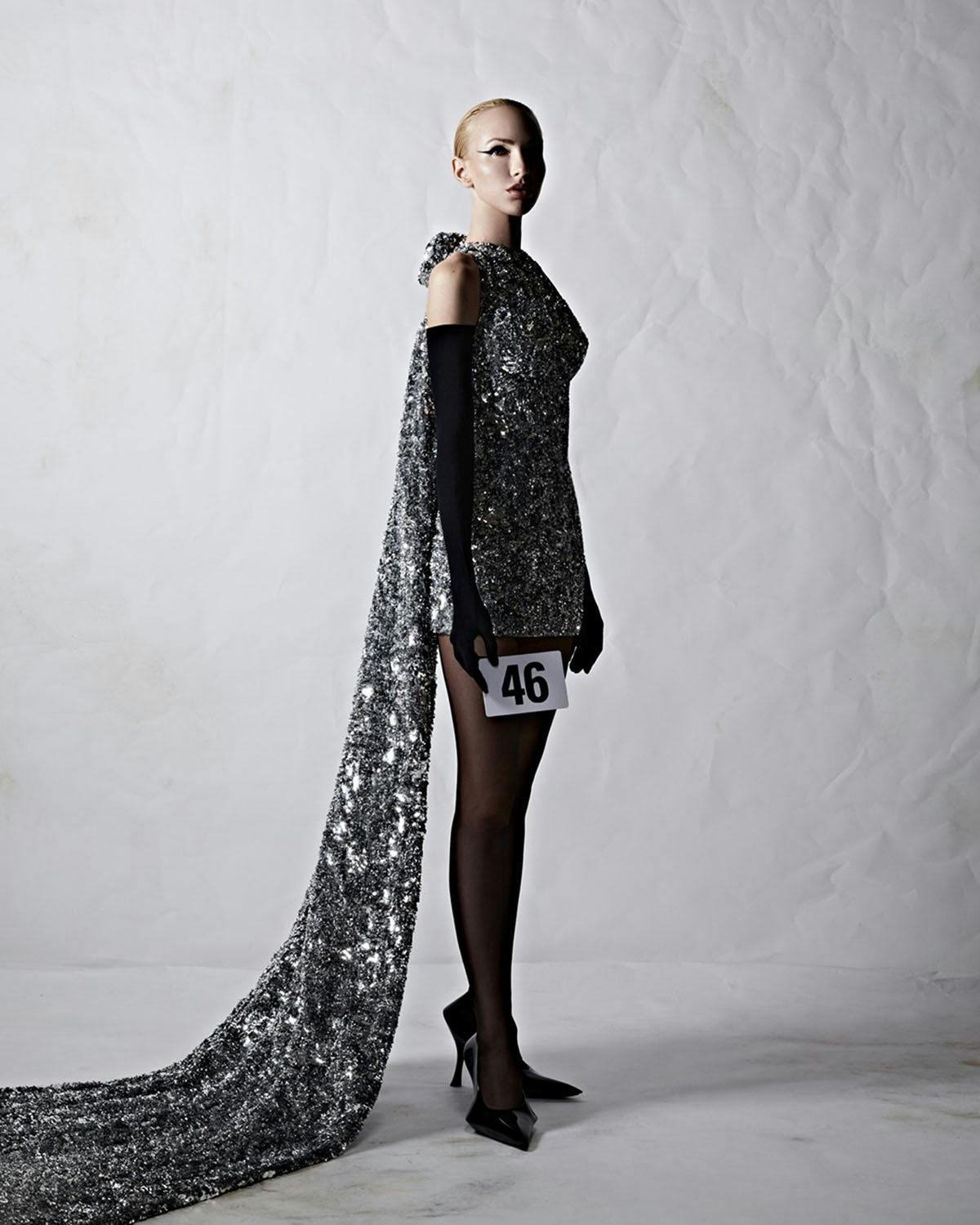 Demna [Gvasalia] is uniquely attuned to the power of celebrity, an understanding the creative director flexed, once again, at Balenciaga's Fall 2022 couture show.
Held at Cristobal Balenciaga's Parisian salon, the show opened with a series of quintessentially Demna looks: matte black bodysuits, worn by models in Daft Punk-esque masks that obscured their entire face.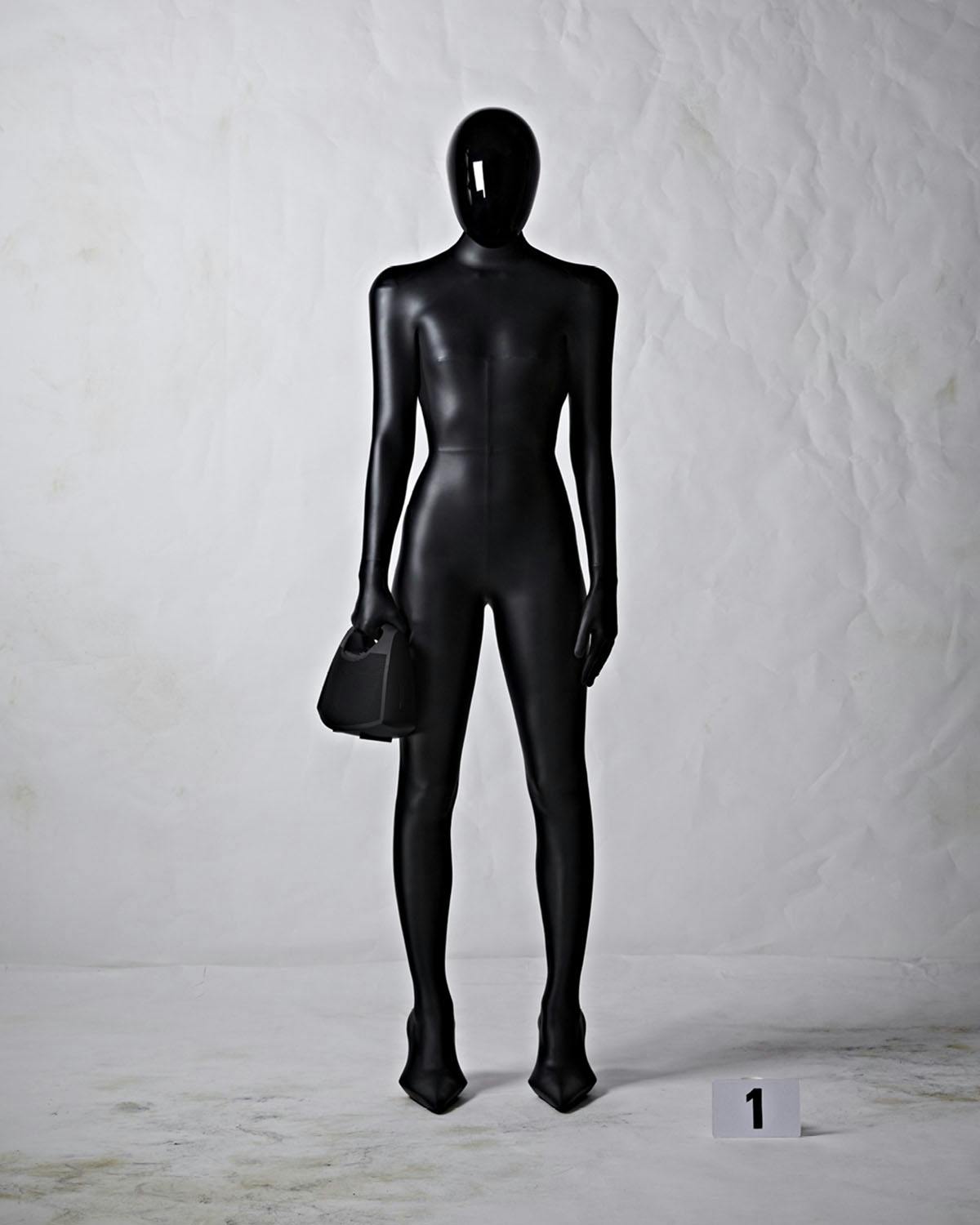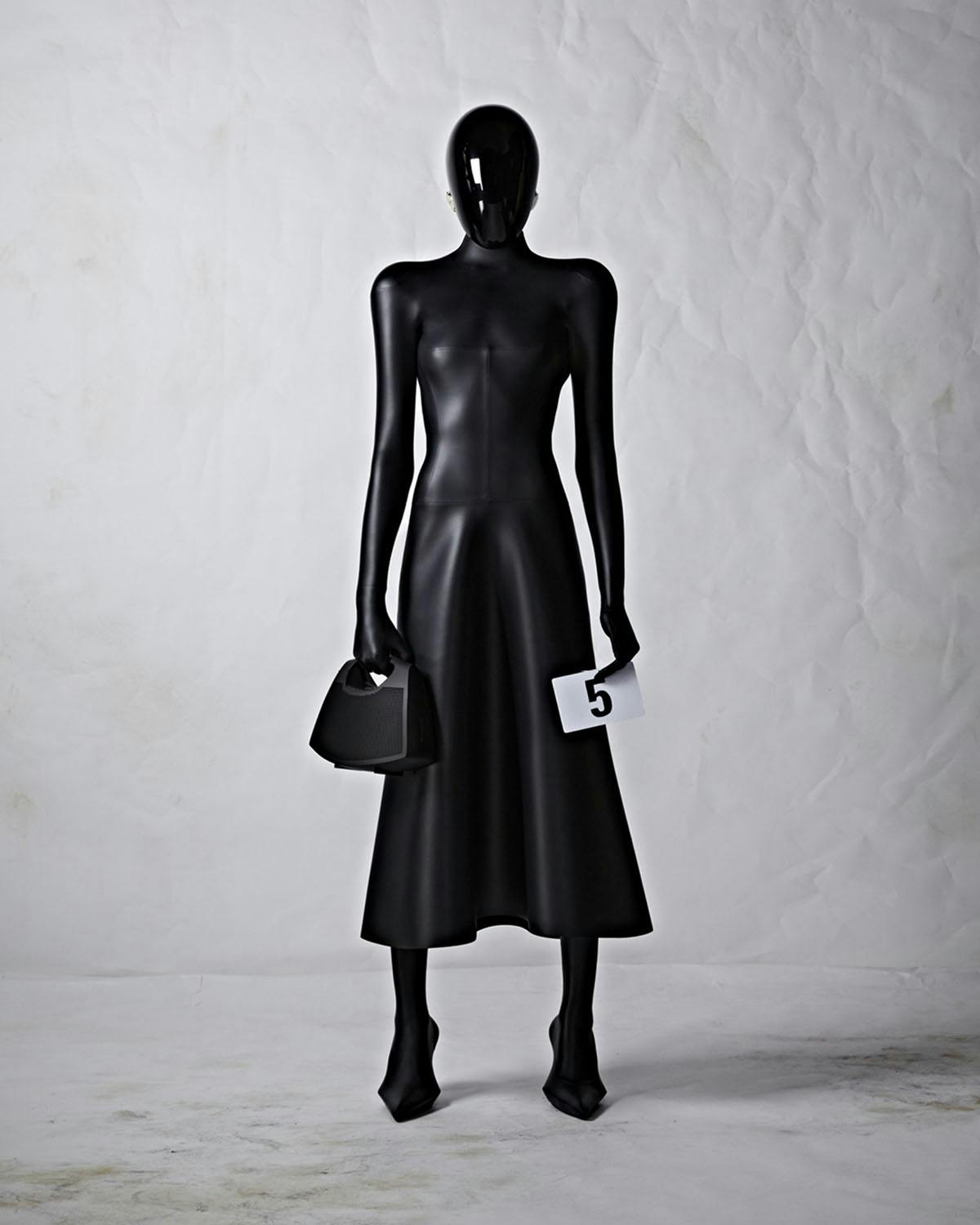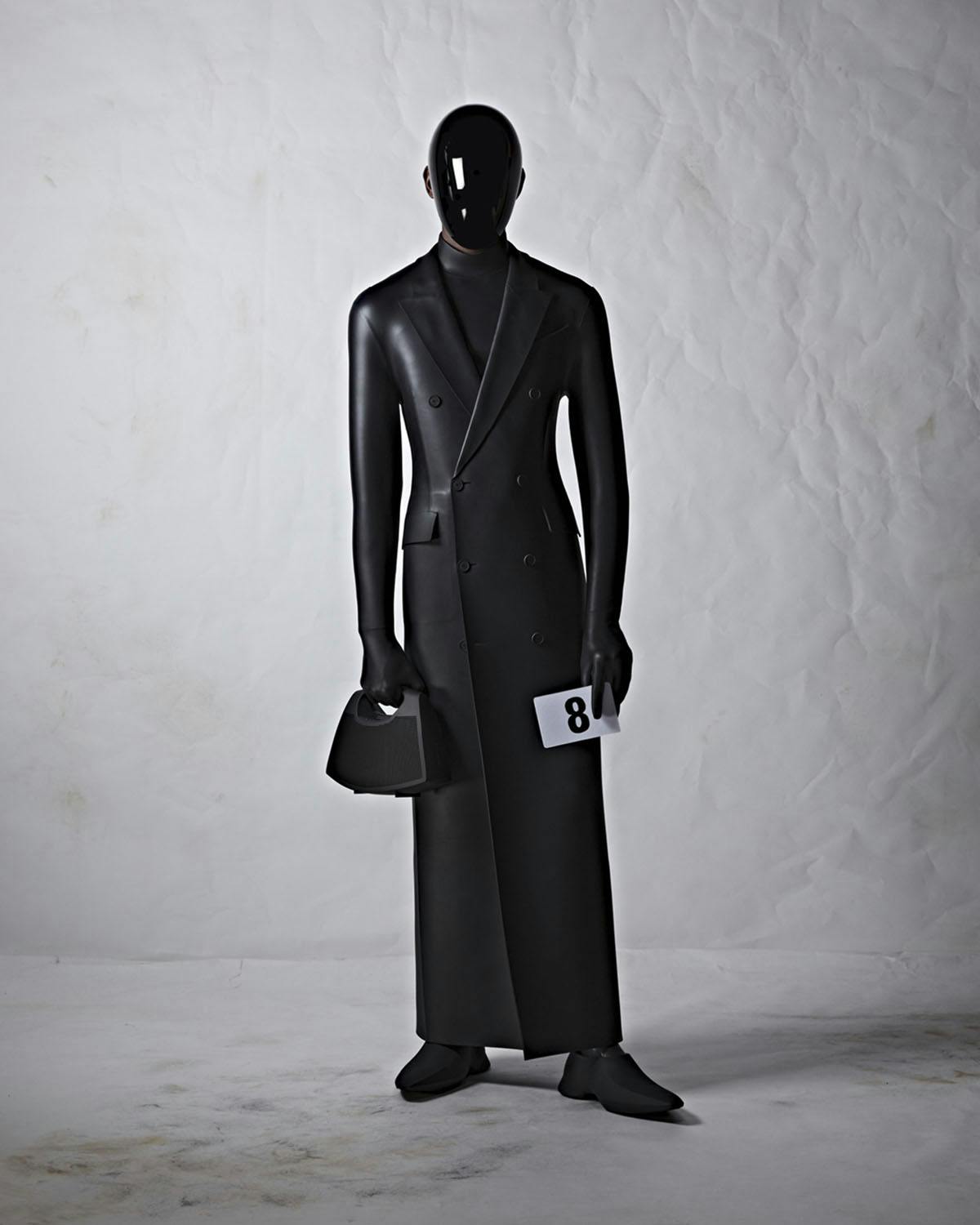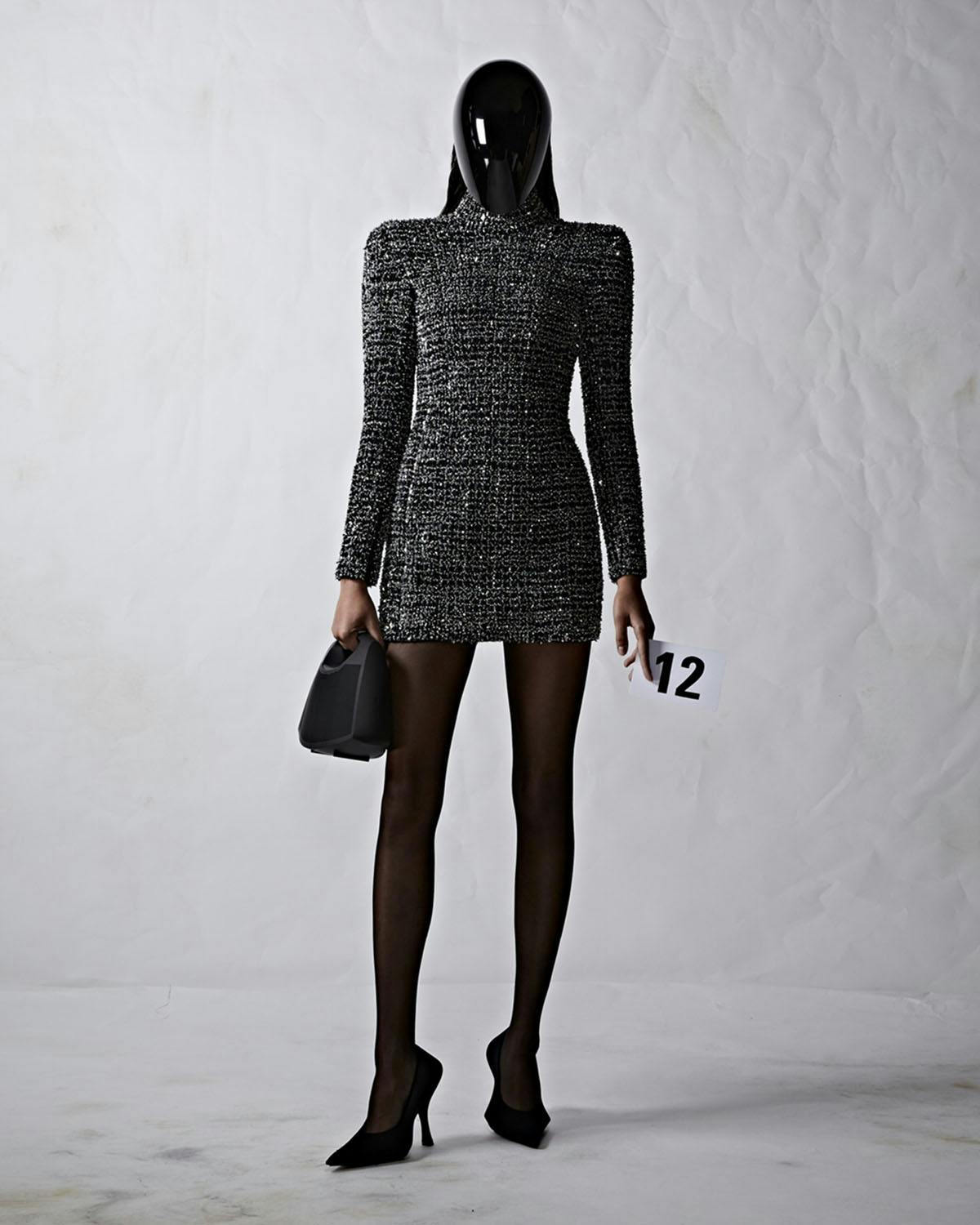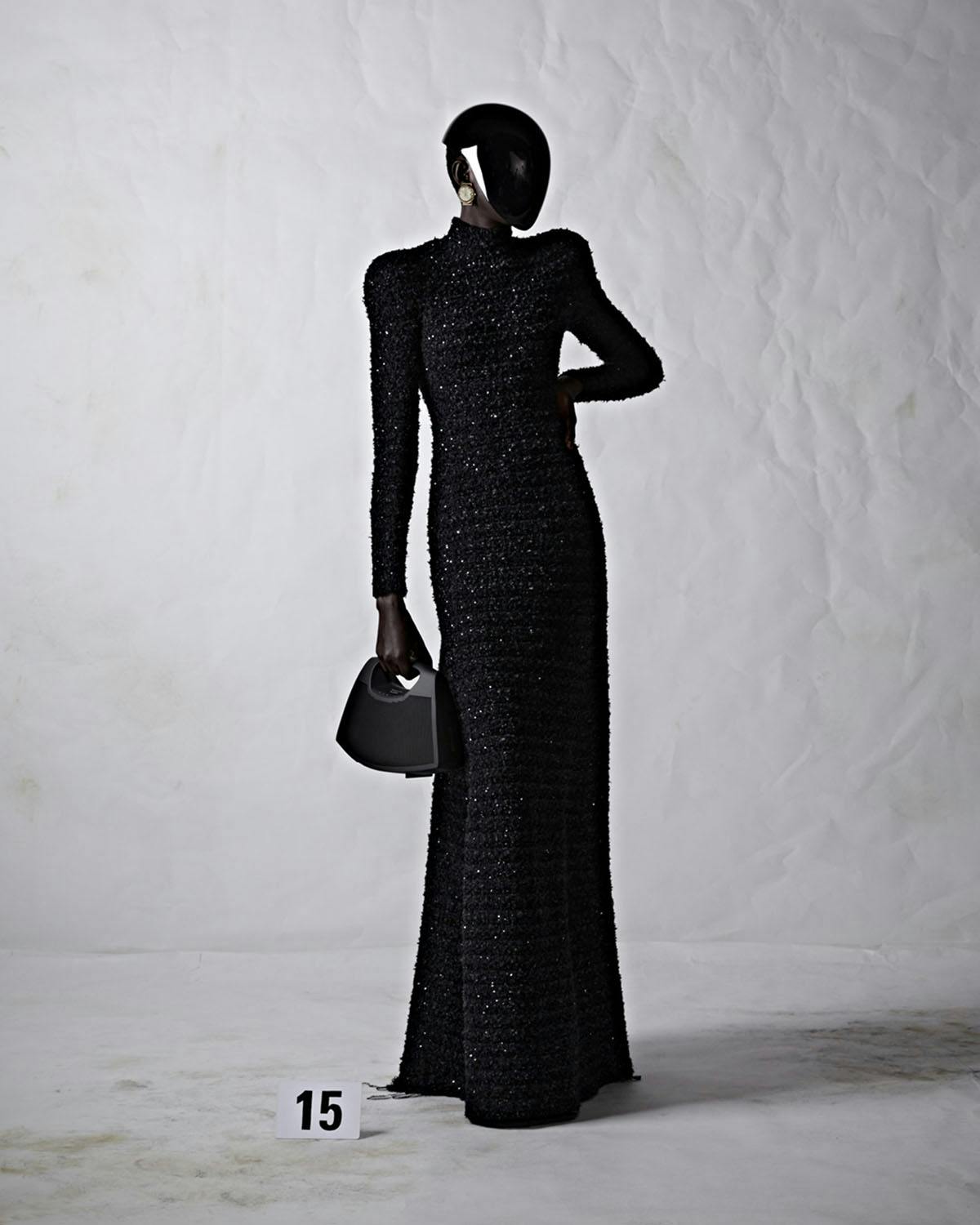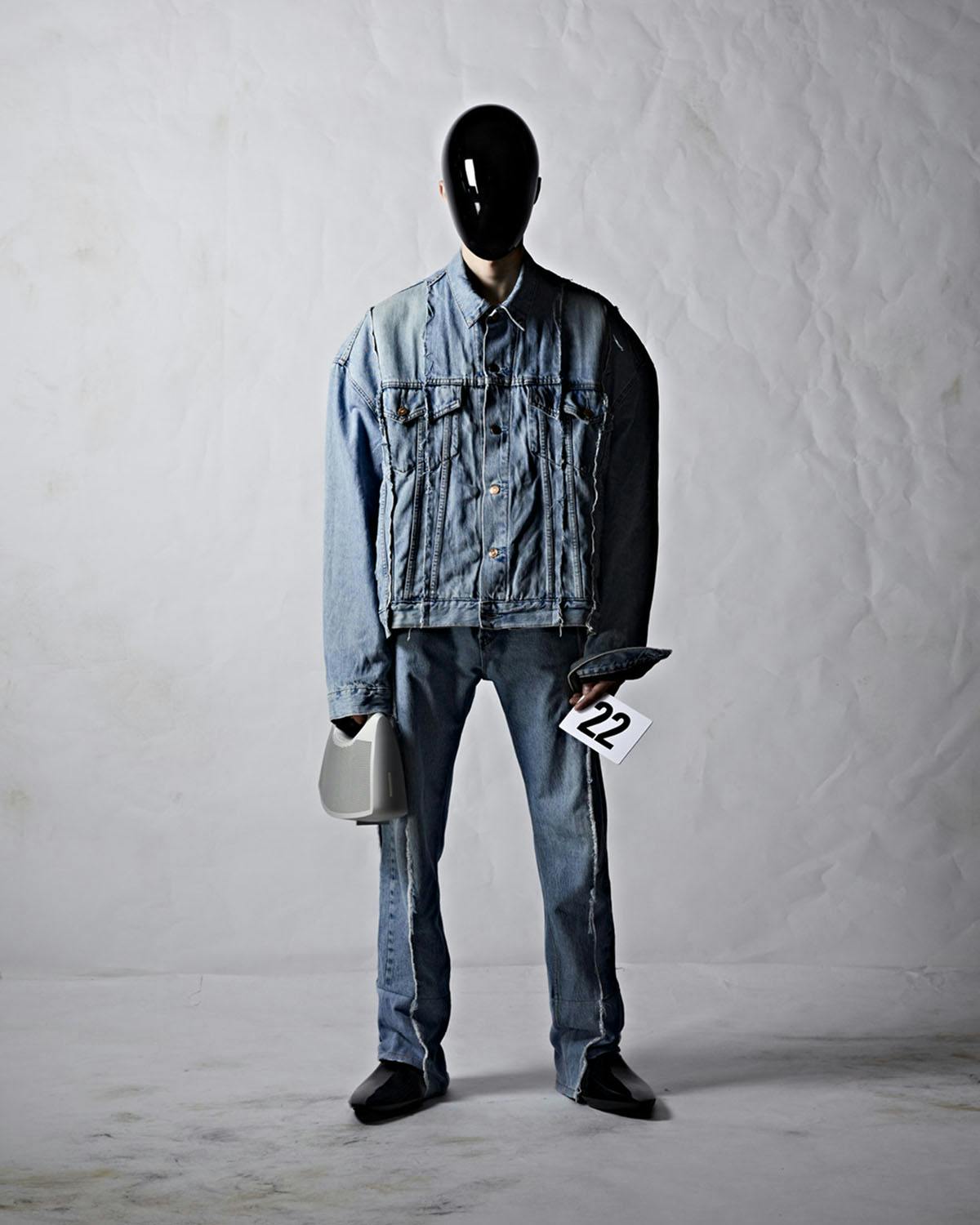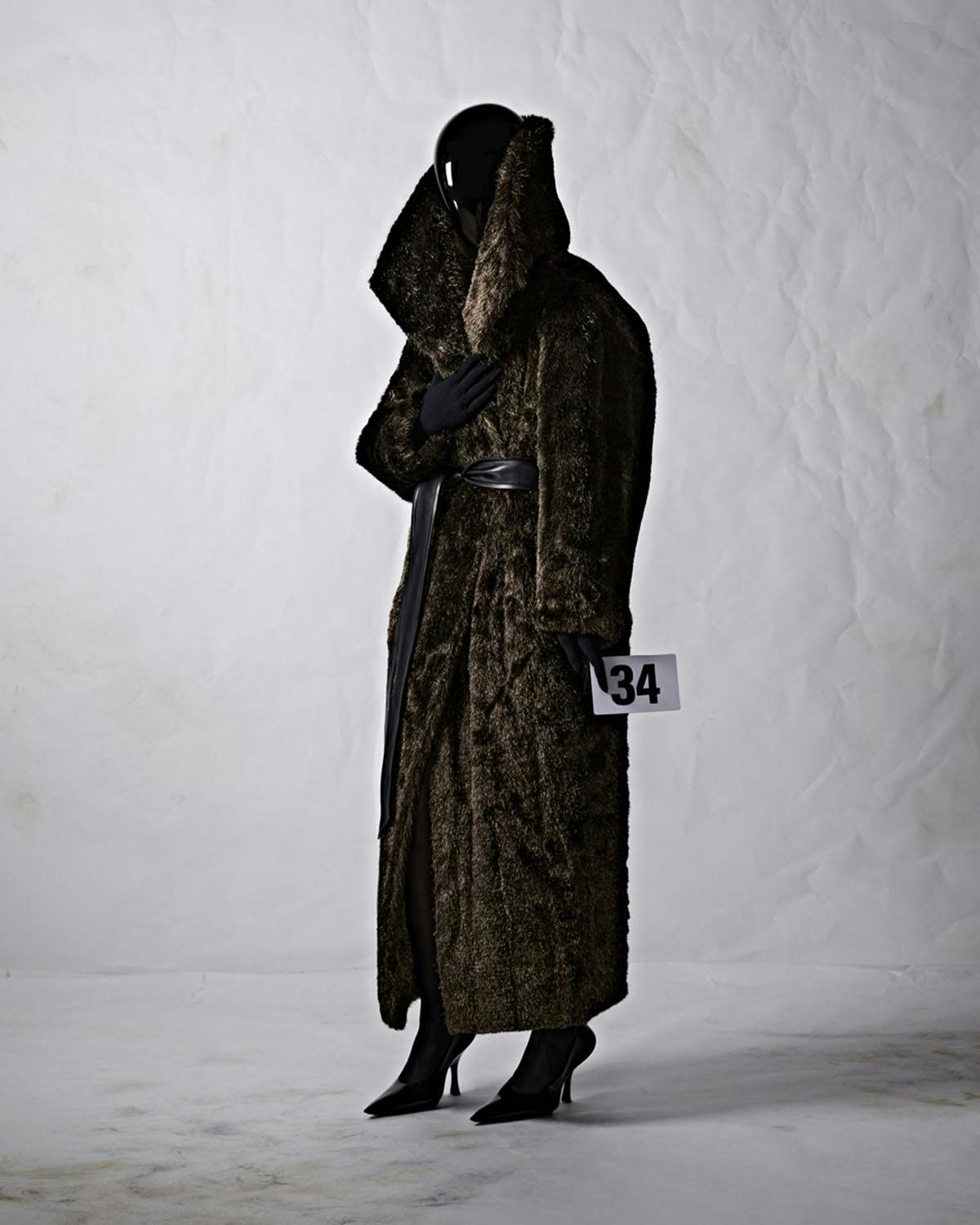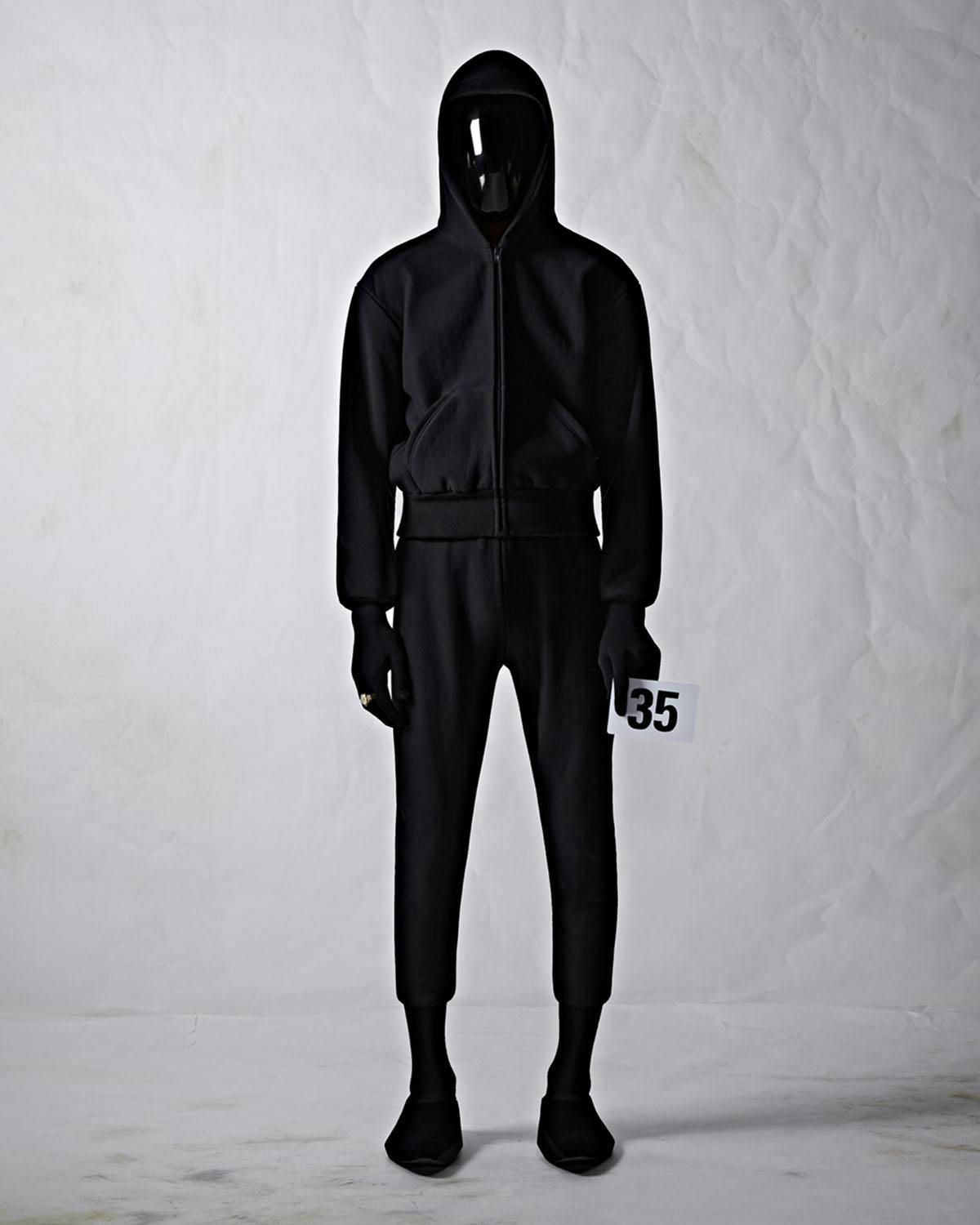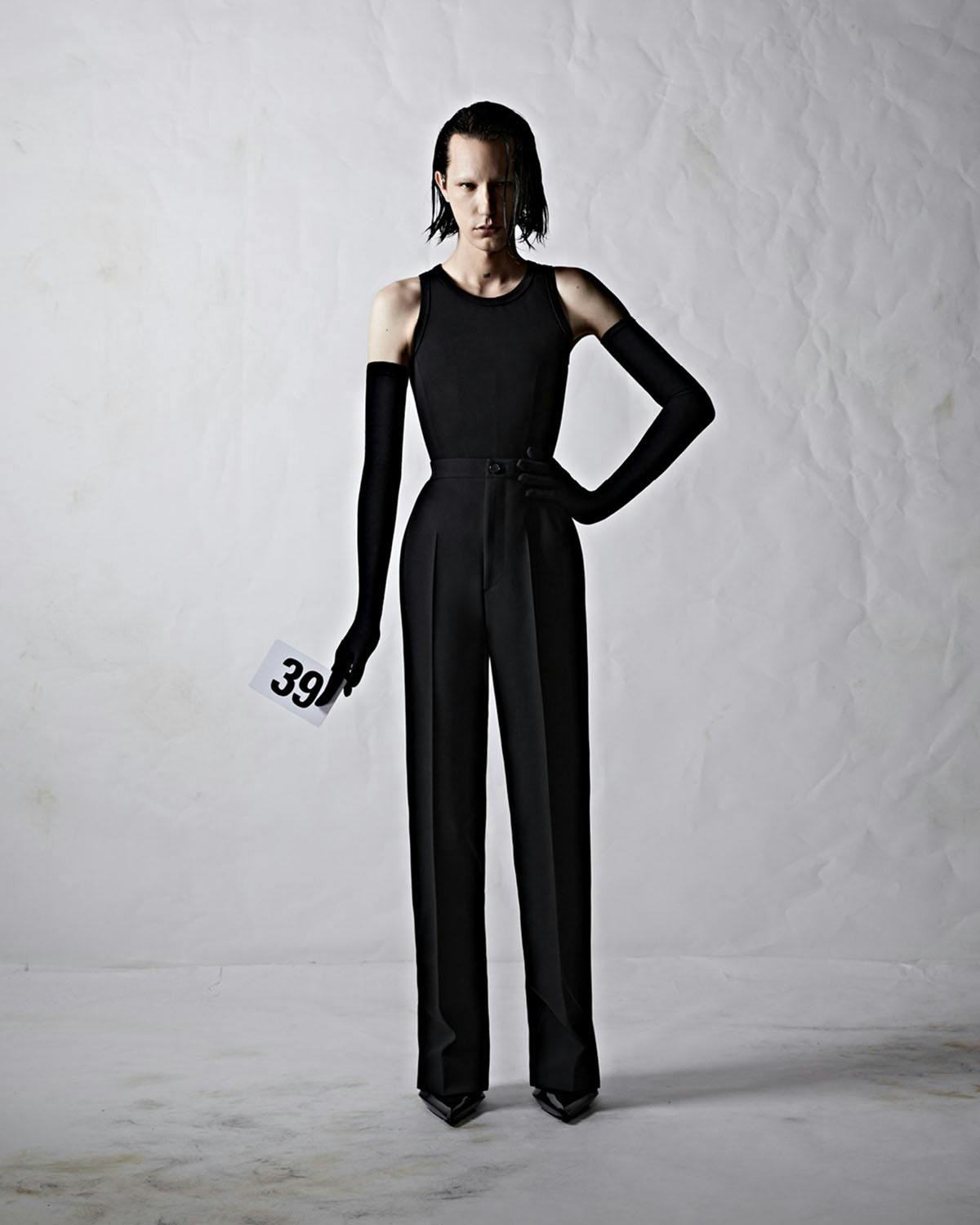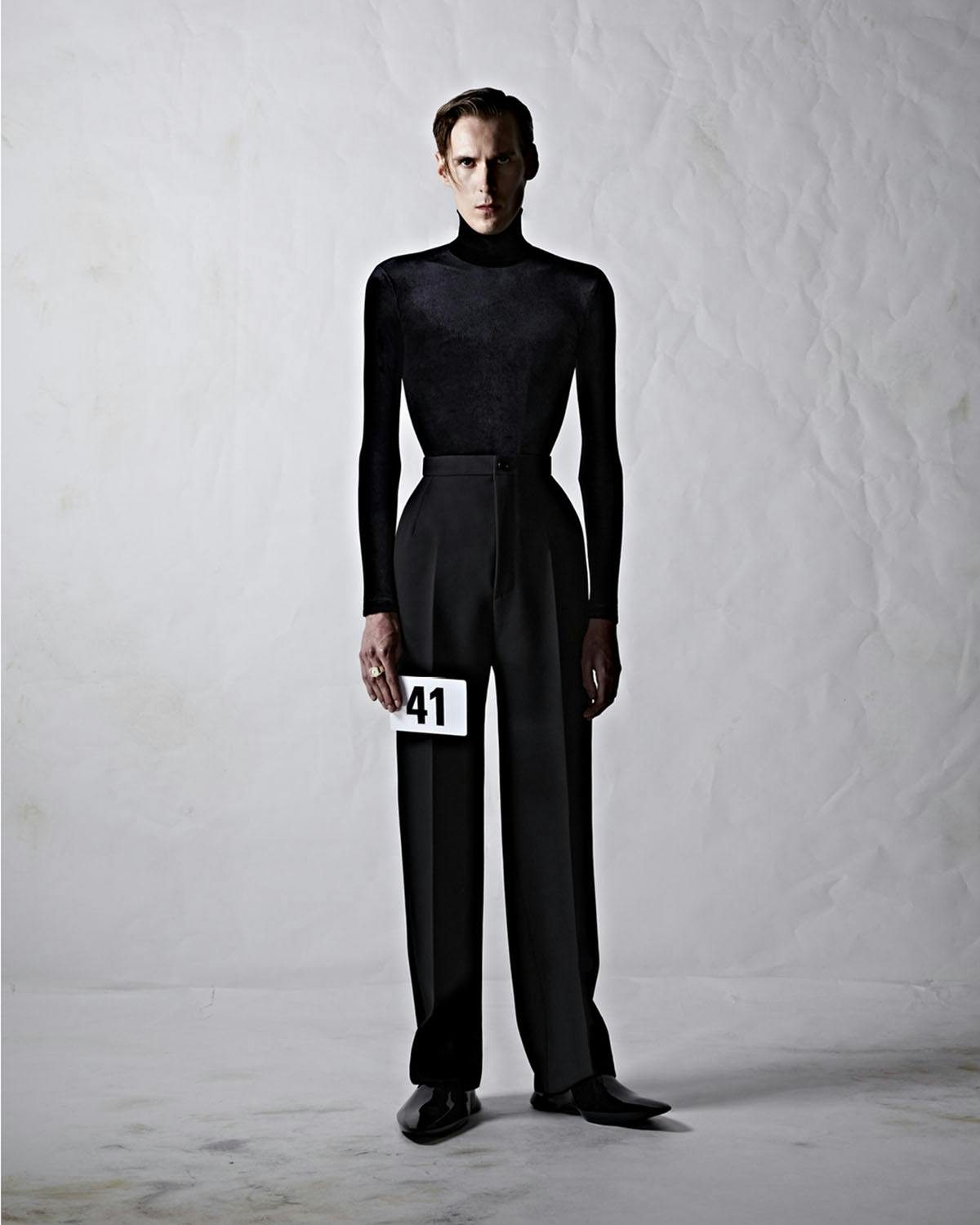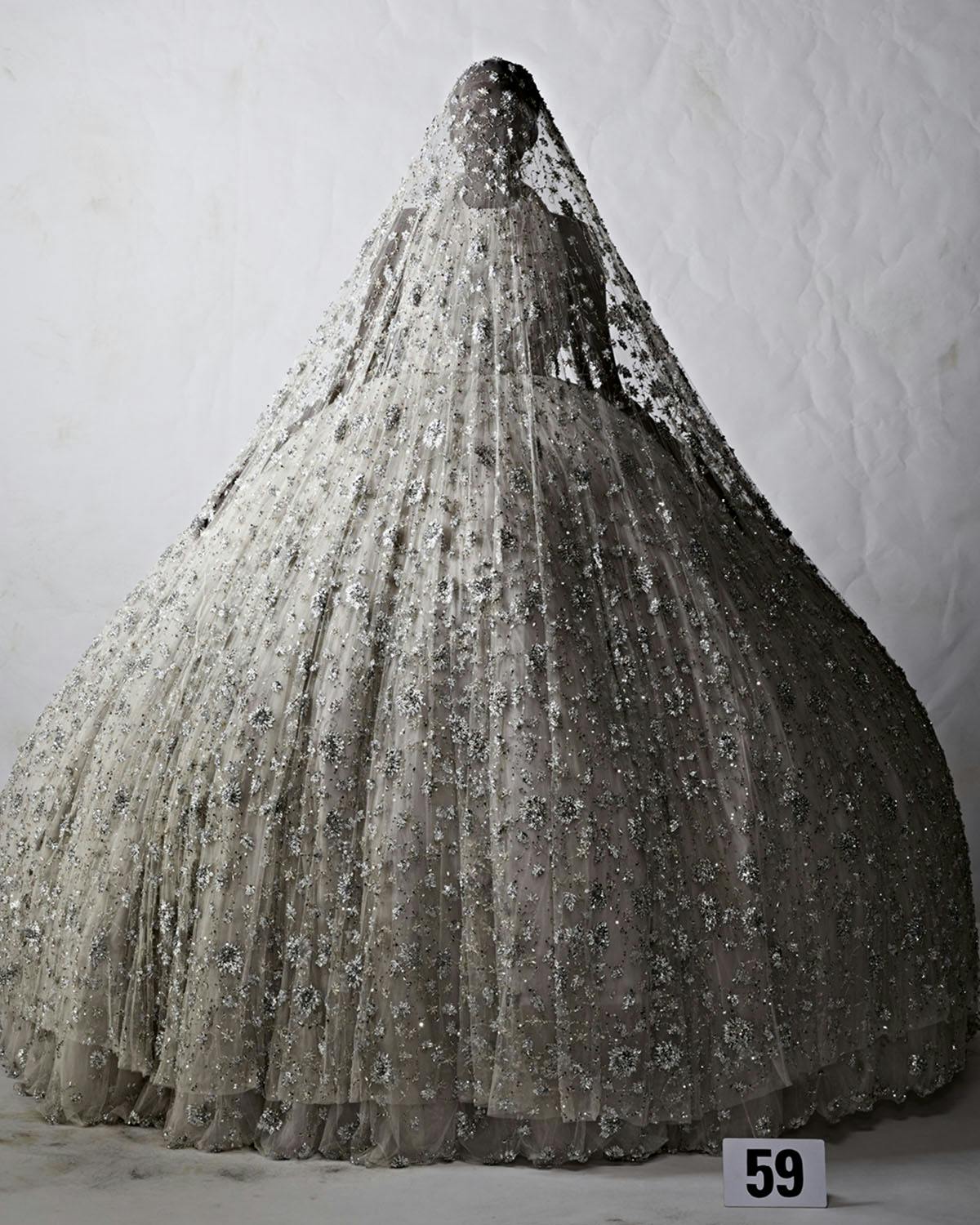 The austerity of the show quickly gave way to pageantry (it's Couture Week, after all). Kim Kardashian — un-masked, of course — stepped onto the runway, setting the stage for a parade of celebrities recruited to debut Demna's latest.
Dua Lipa debuted a highlighter yellow frock with an impressive train; Naomi Campbell gracefully maneuvered the runway in a sculptural gown with a massive hoop skirt; Nicole Kidman was draped in liquid foil.
There was also Bella Hadid, who worked her magic in an emerald column gown, and Selling Sunset's Christine Quinn, who sparkled in a sequined creation.
The obvious juxtaposition between the anonymous, monochrome models that opened the show and the world's most famous faces, on full display for the audience, seemed to serve as a statement on the increasingly blurred lines between fashion and pop culture — a phenomenon Demna has expertly maneuvered through his longstanding relationship with the Kardashians and Kanye West.
The celebrity cameos also recalled Balenciaga's Spring/Summer 2022 show, a runway disguised as a red carpet. In both instances, celebrities become just as — if not more — important than the clothes, a testament to Hollywood's ability to generate trends, it-items, and designers-of-the-moment.
It's a mutually beneficial set-up: Kim K's runway walk is the talk of Twitter and Instagram, impassioning both Balenciaga customers and the influencer's fans. In Demna's world, all press is good press — and with star power comes spending power.