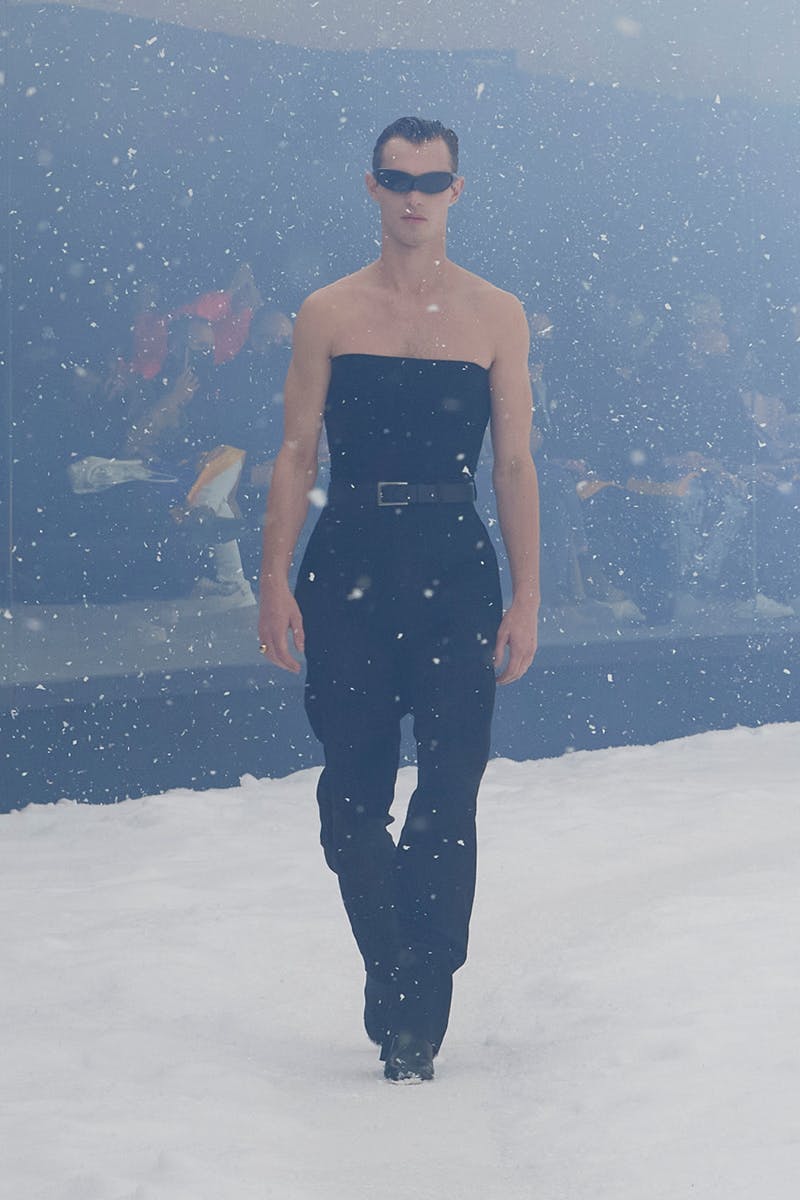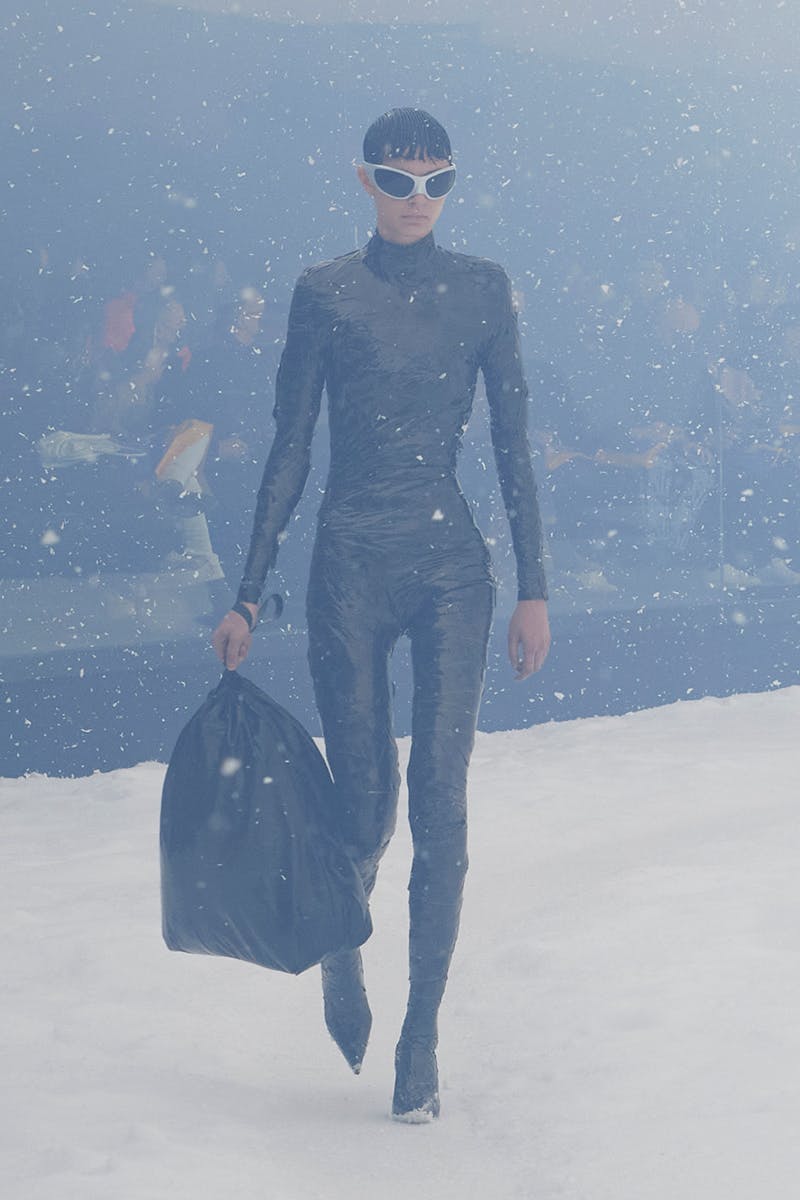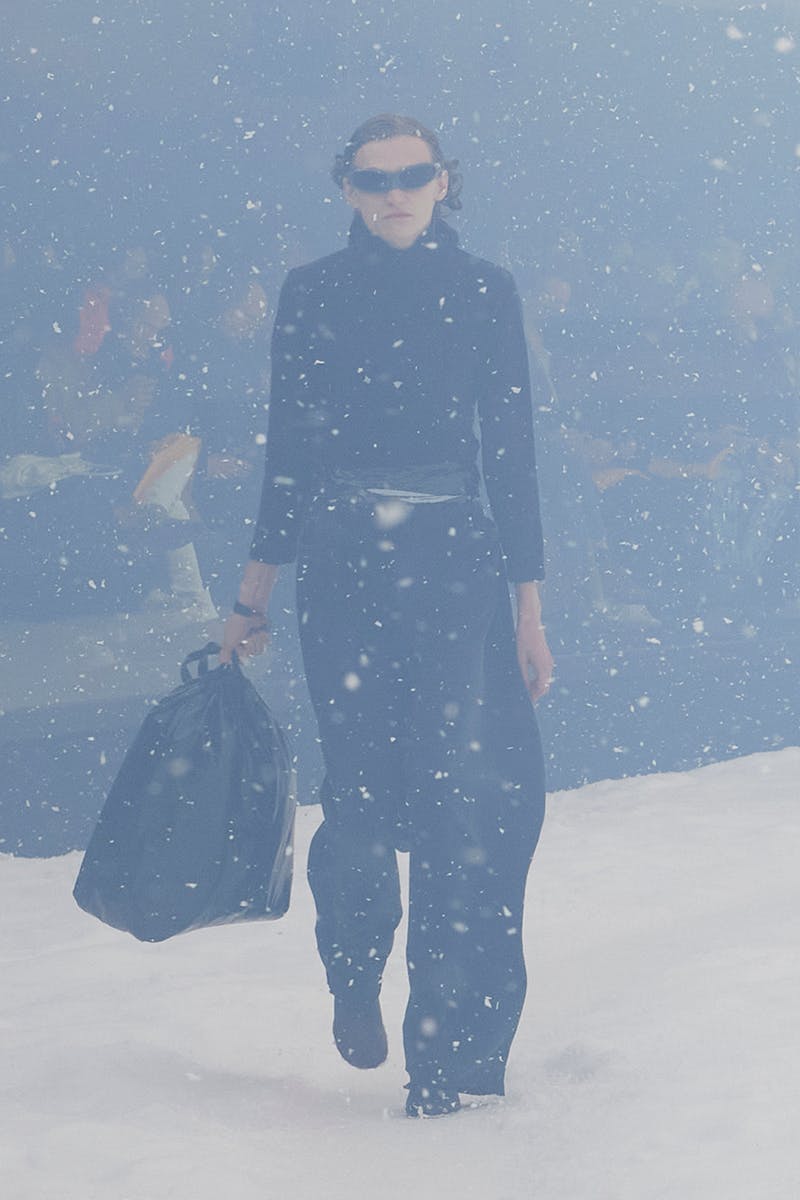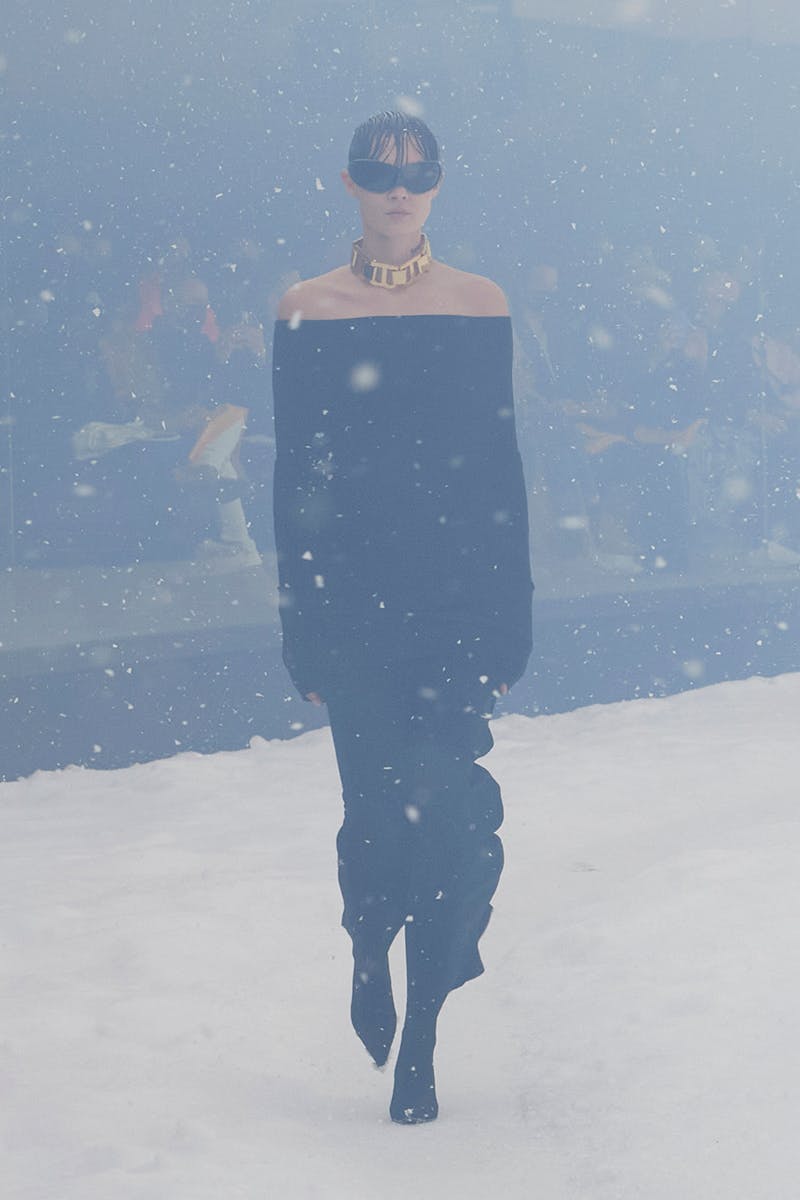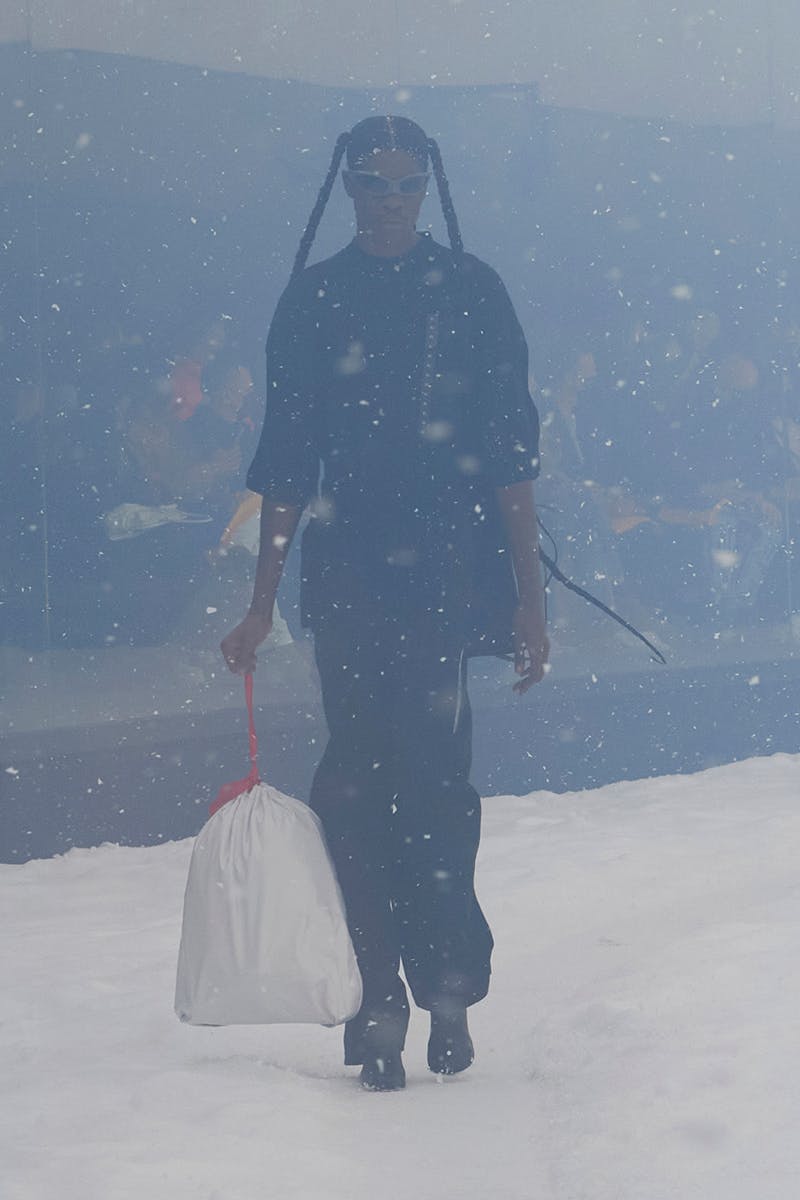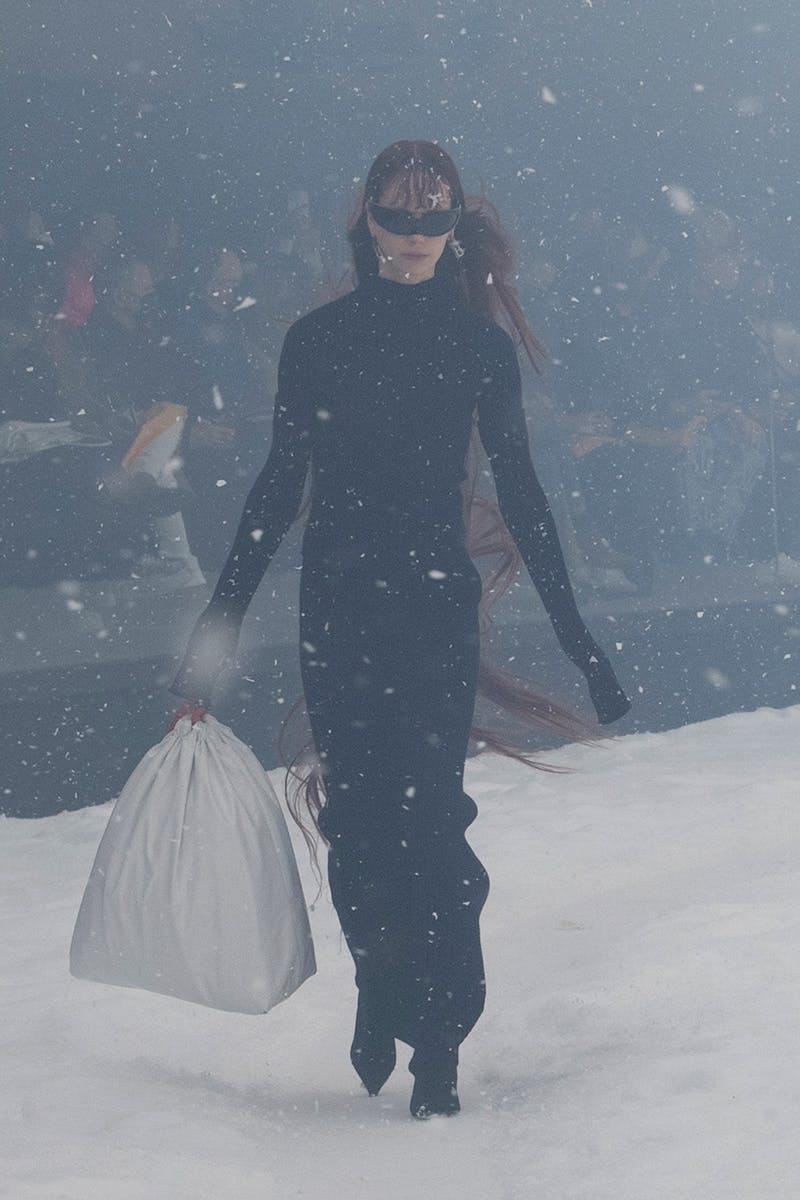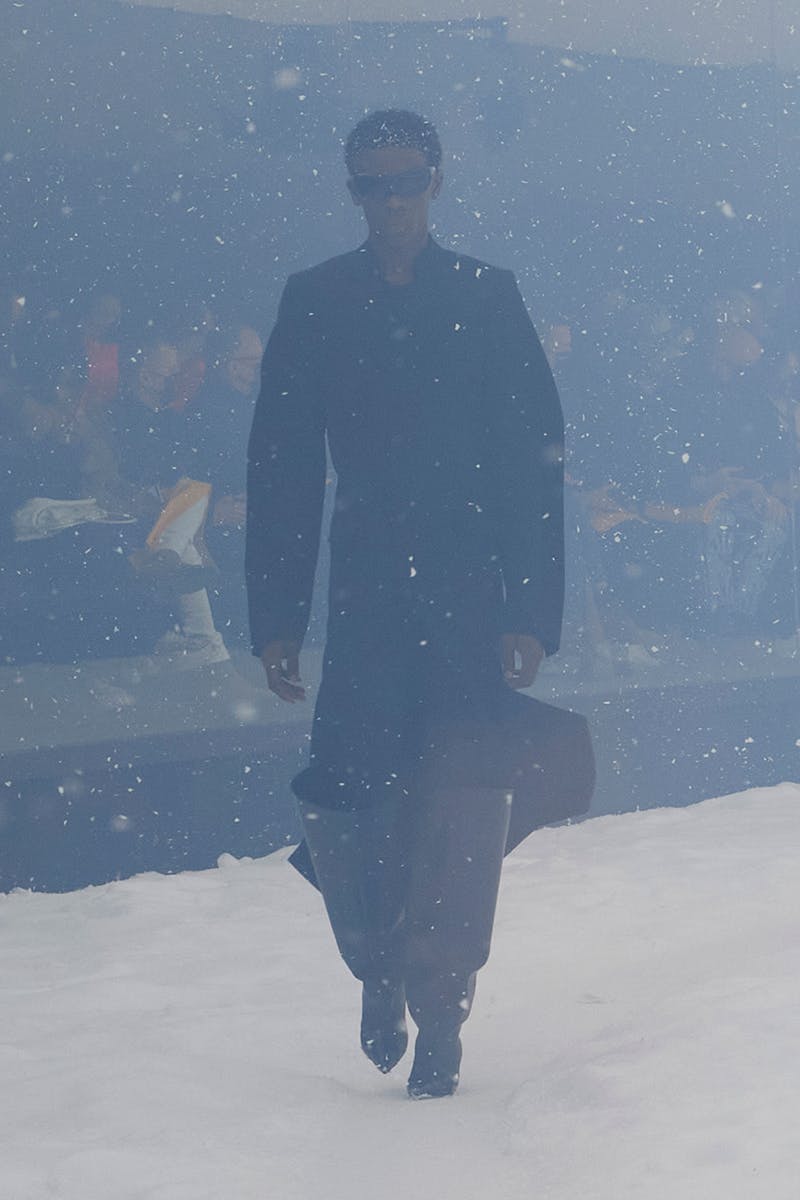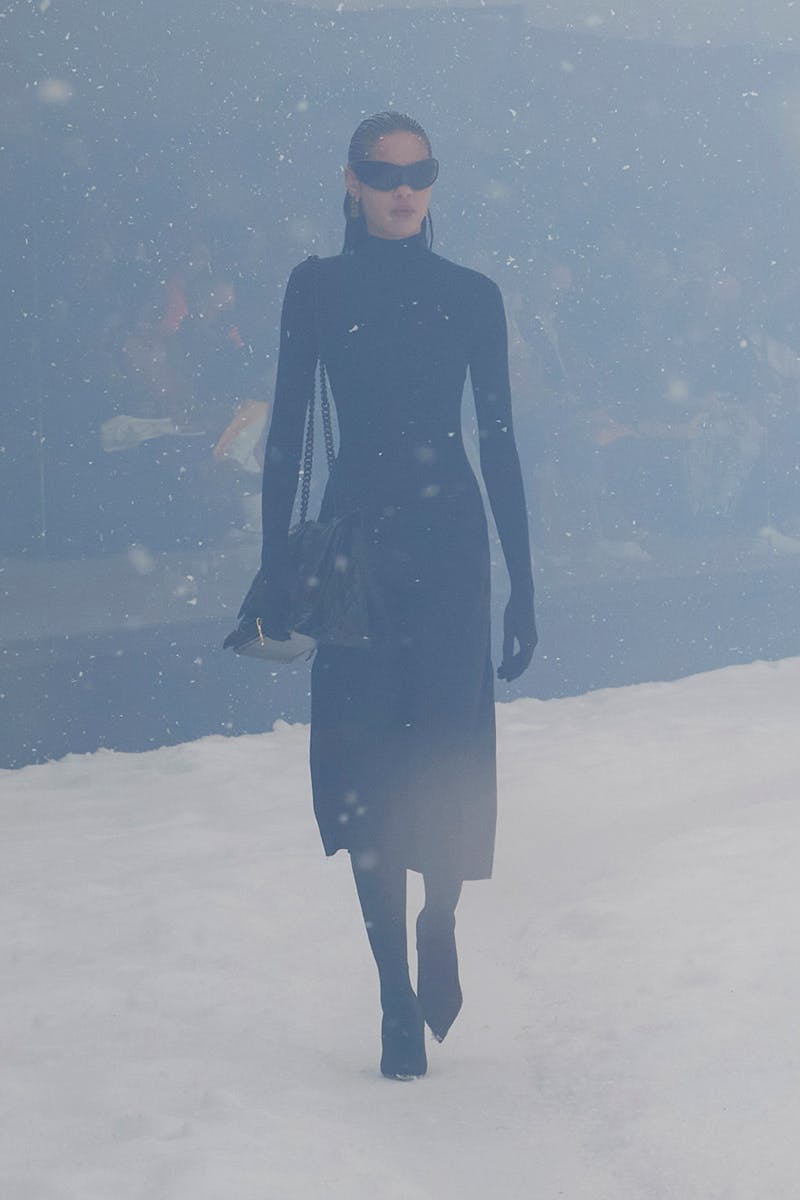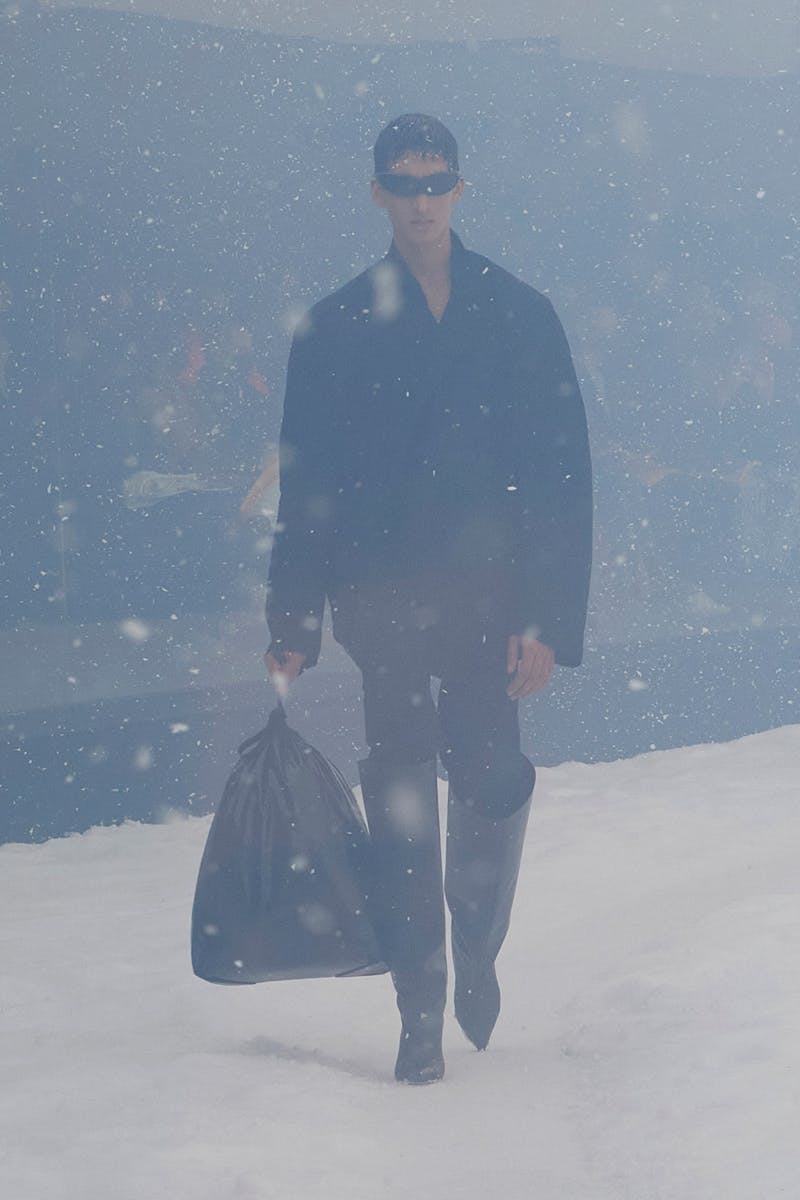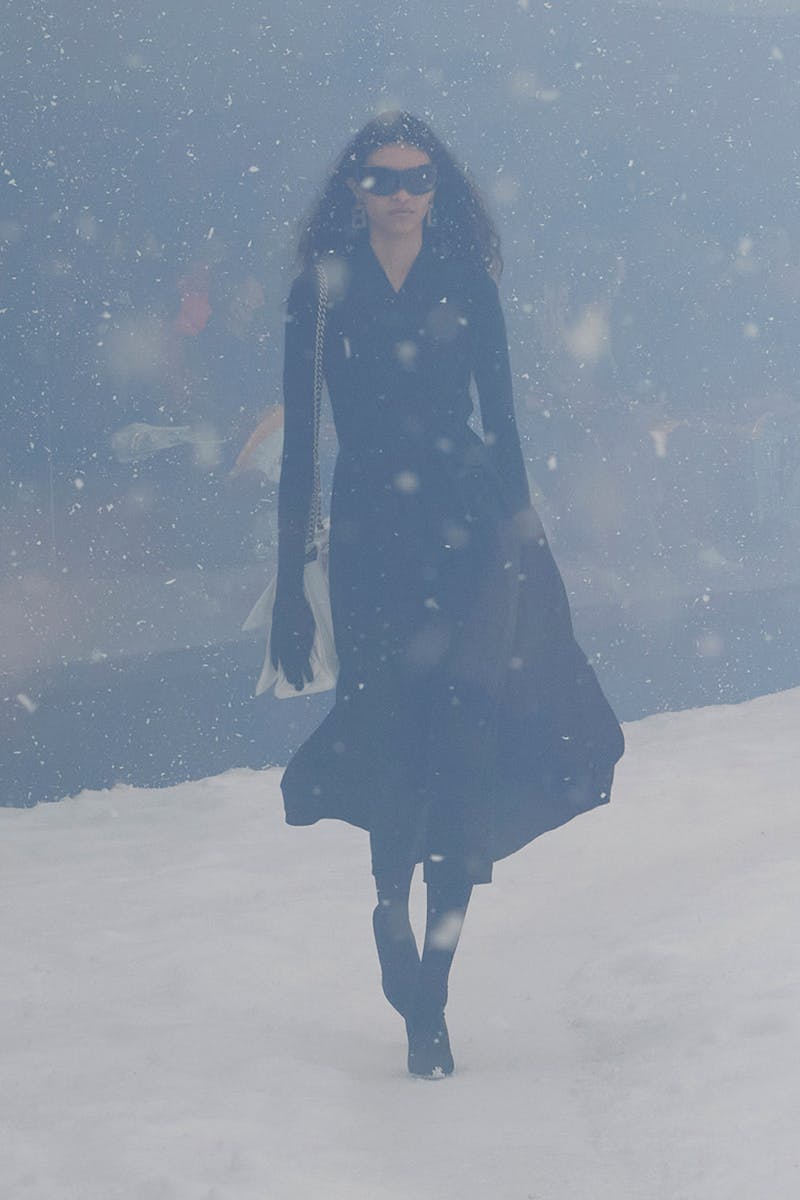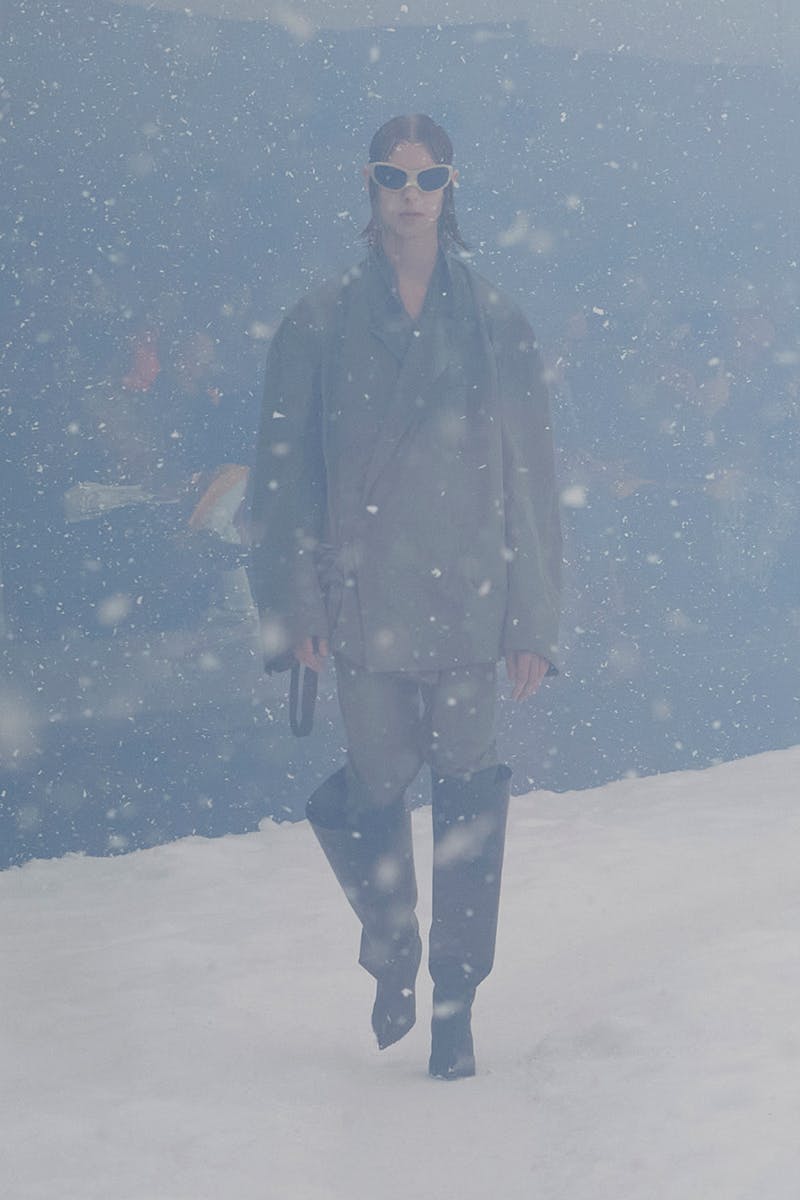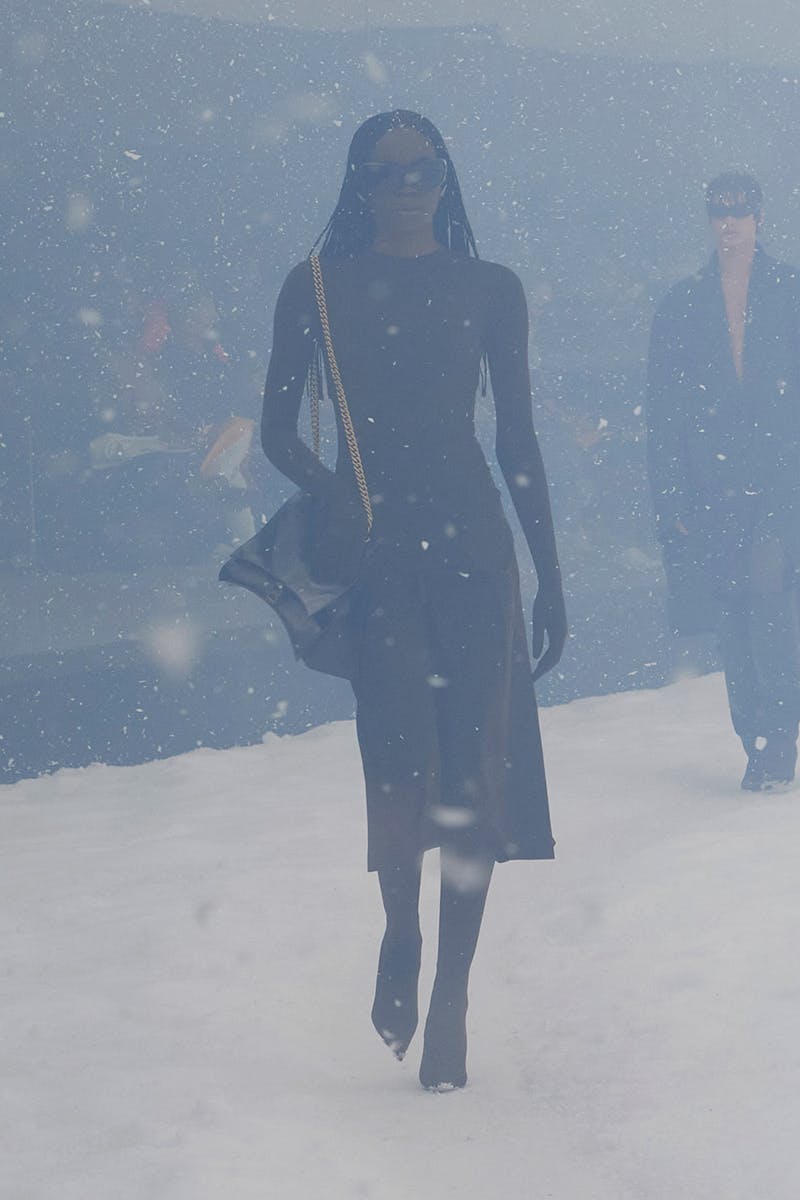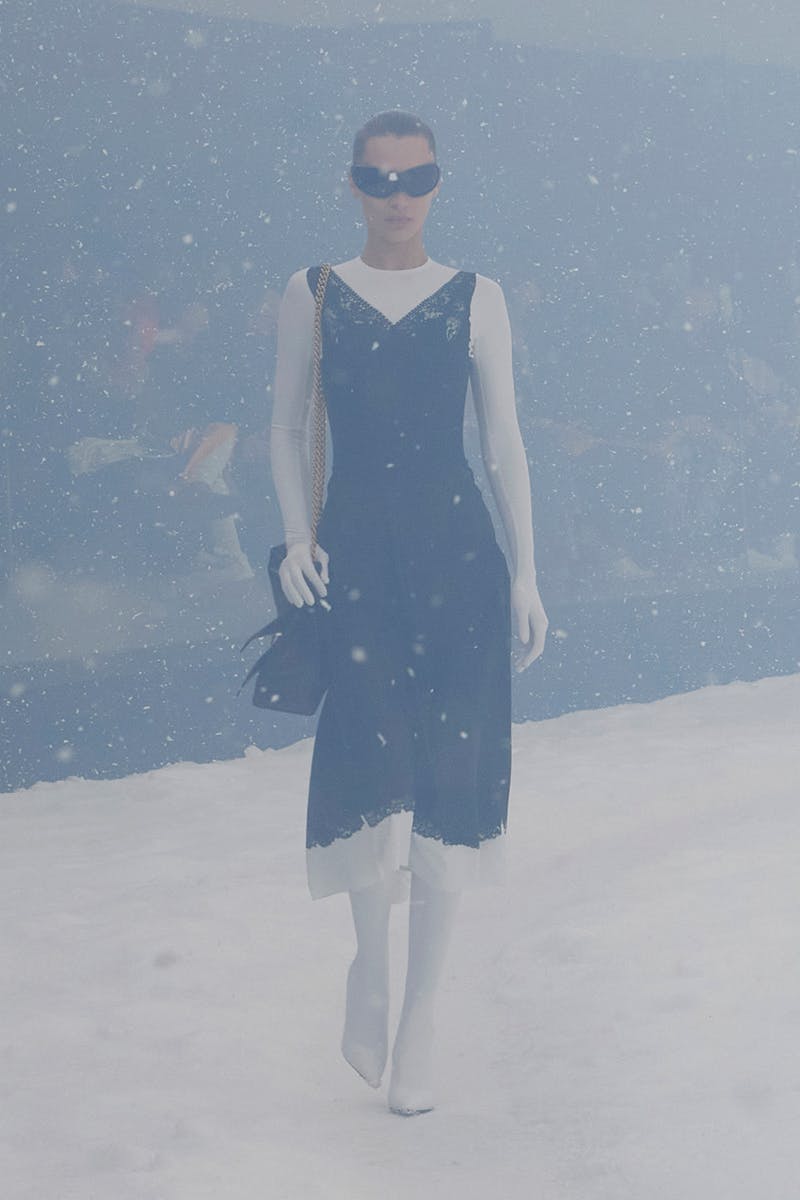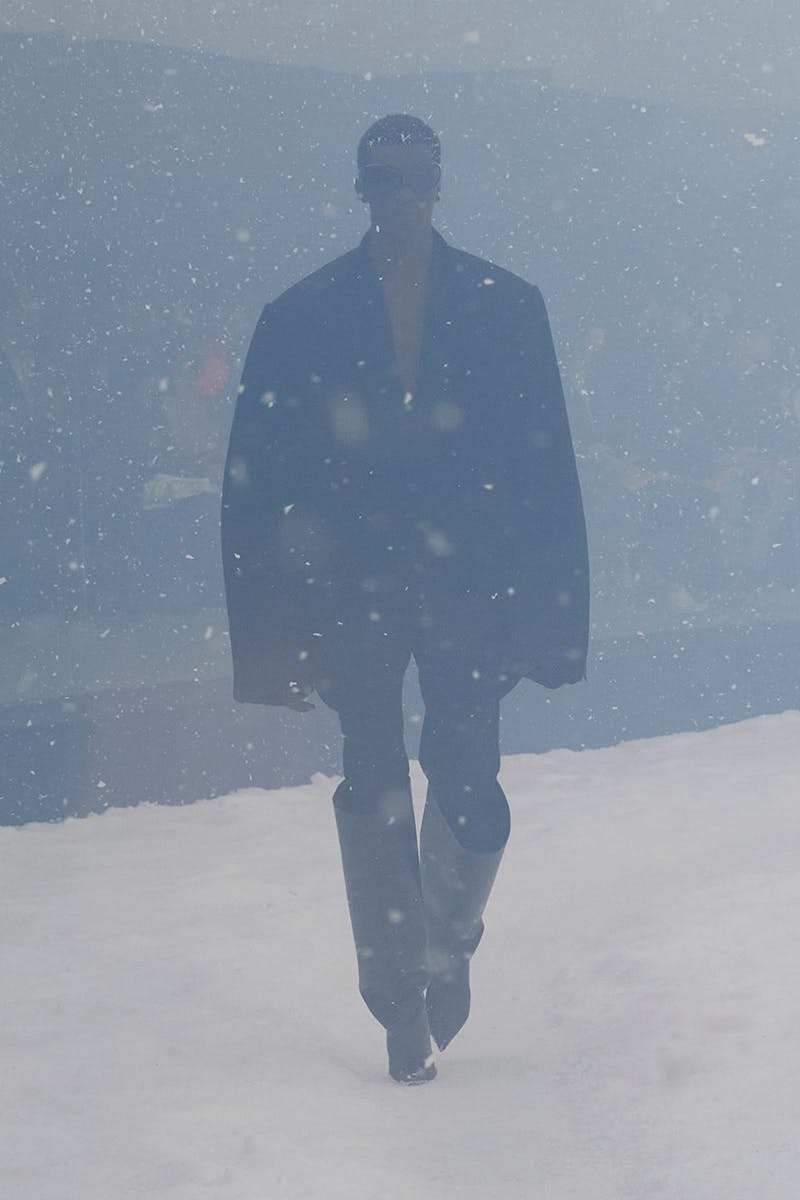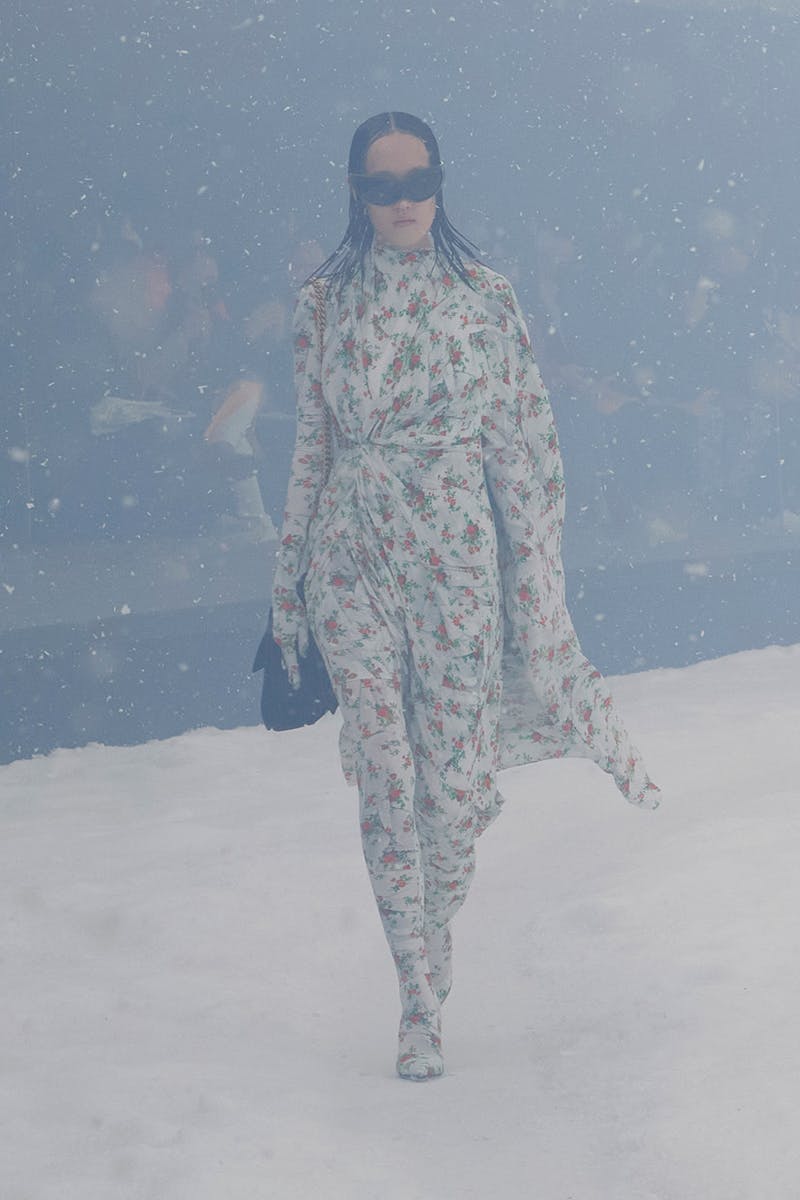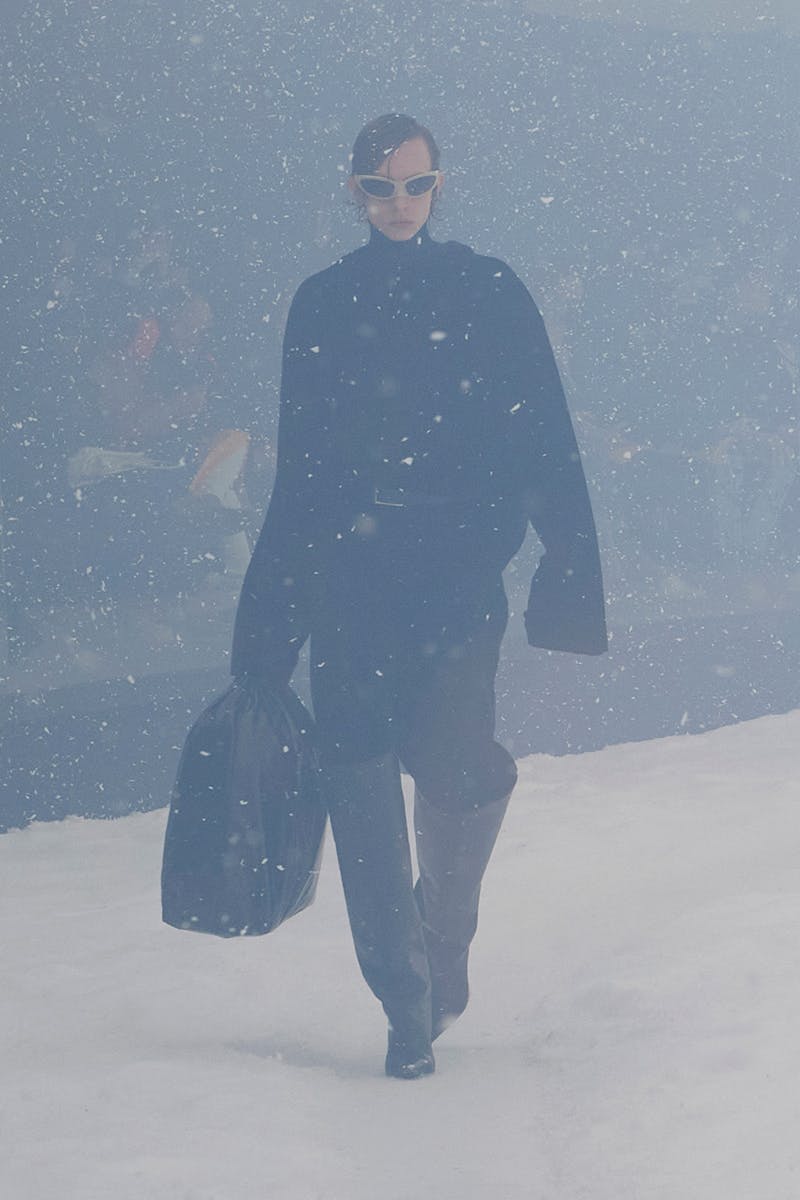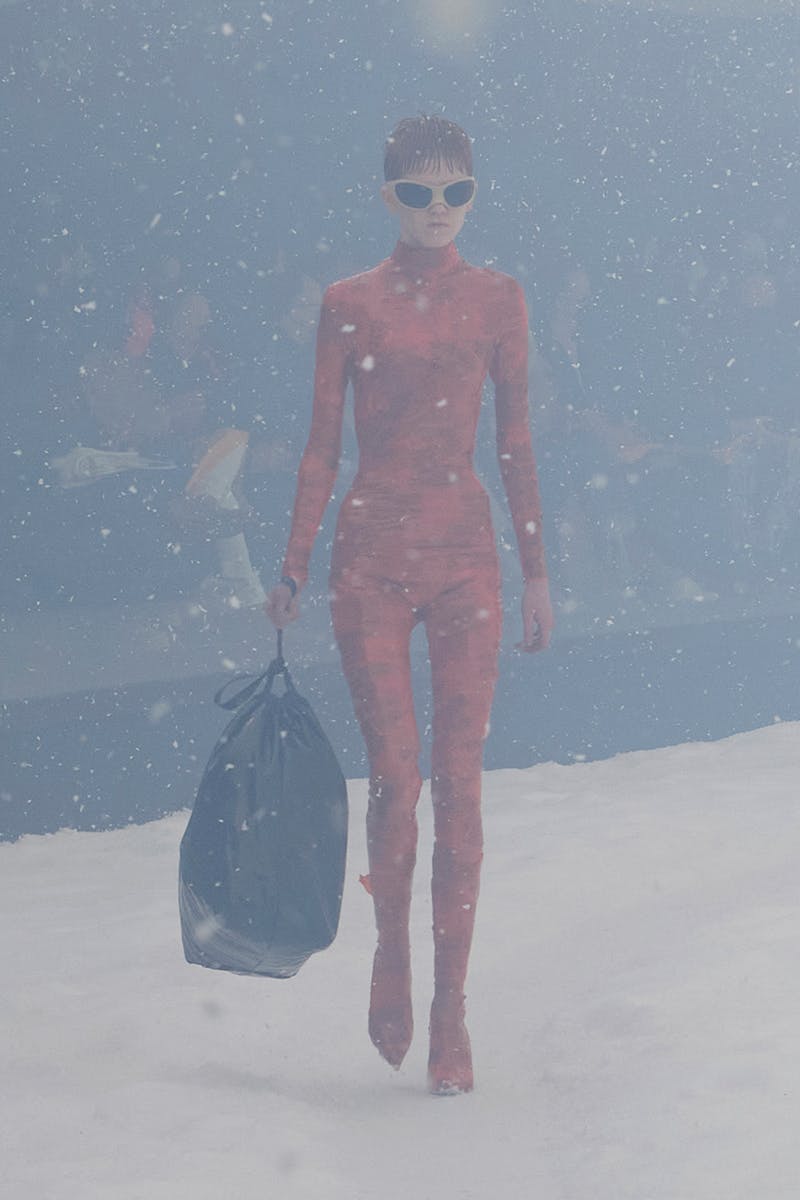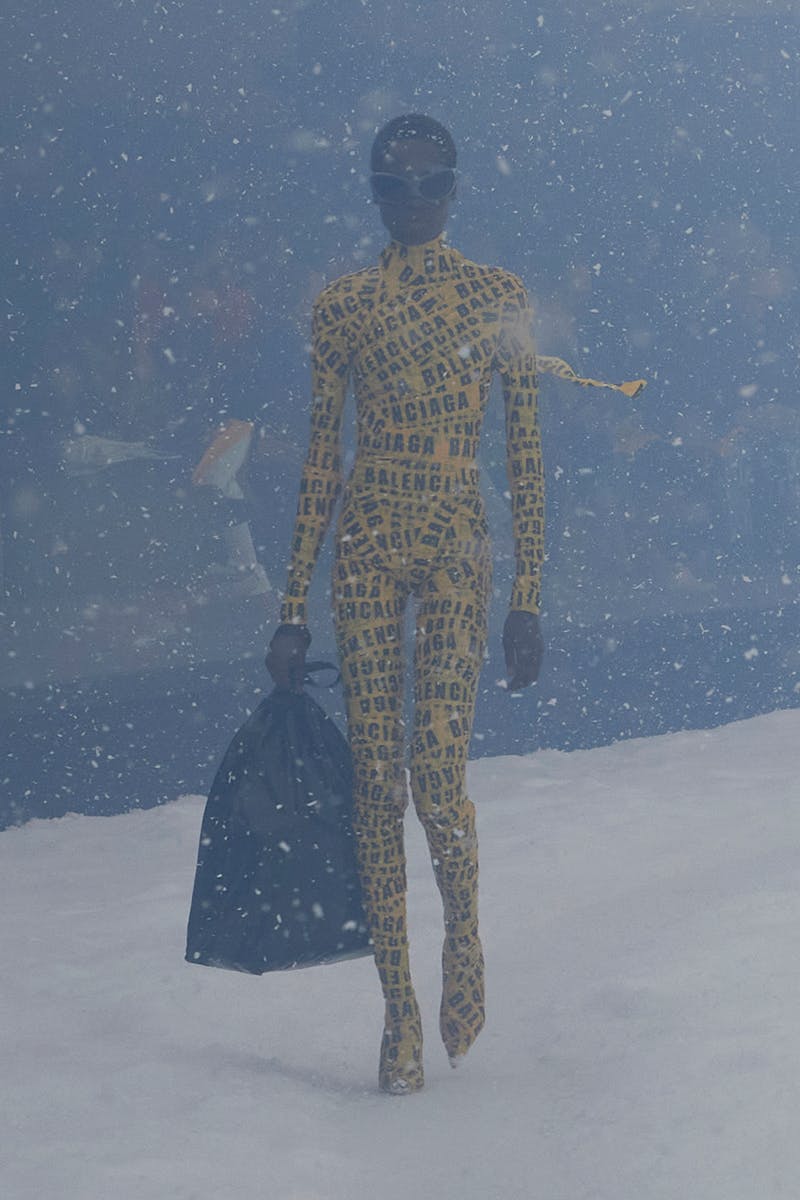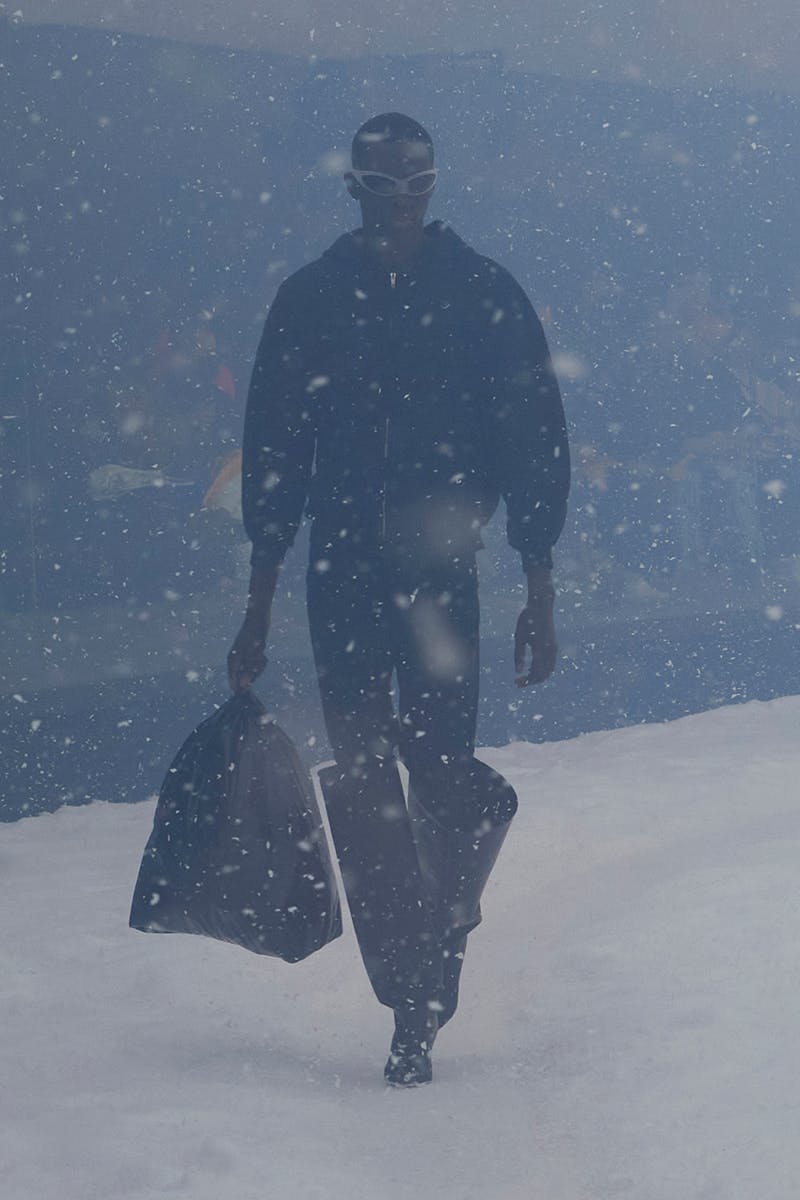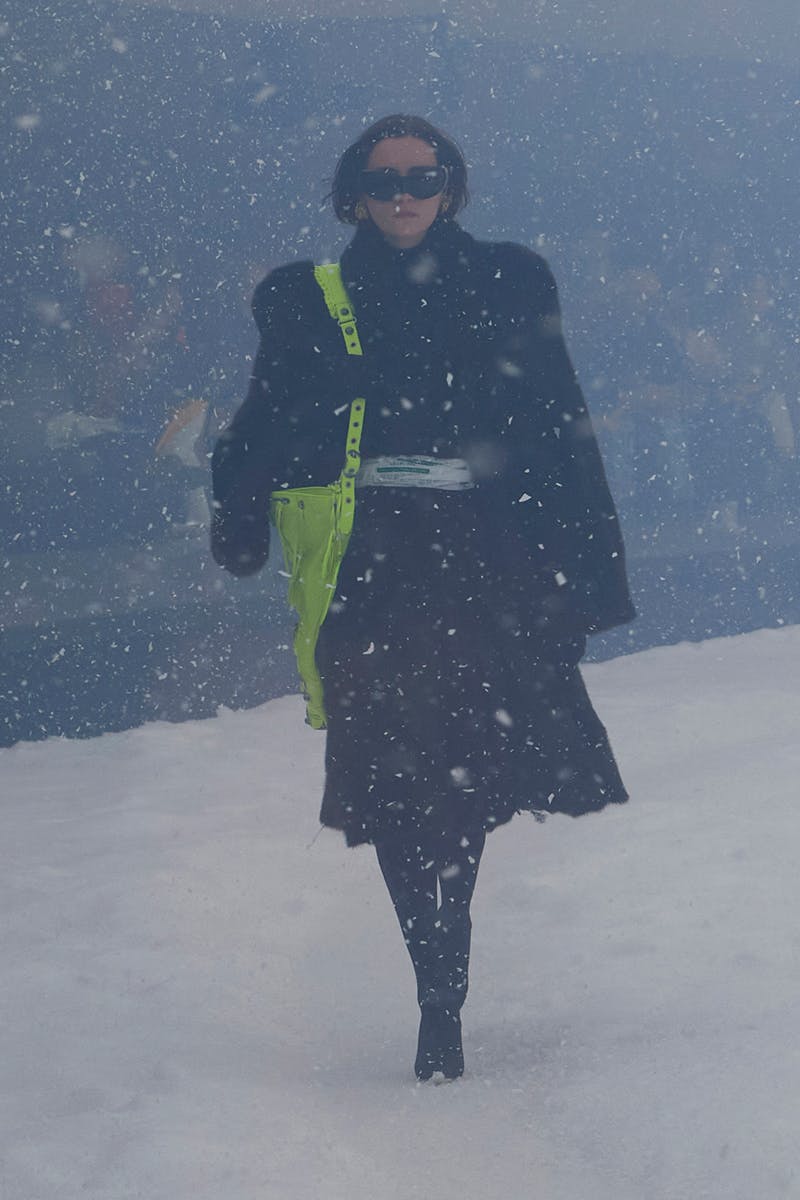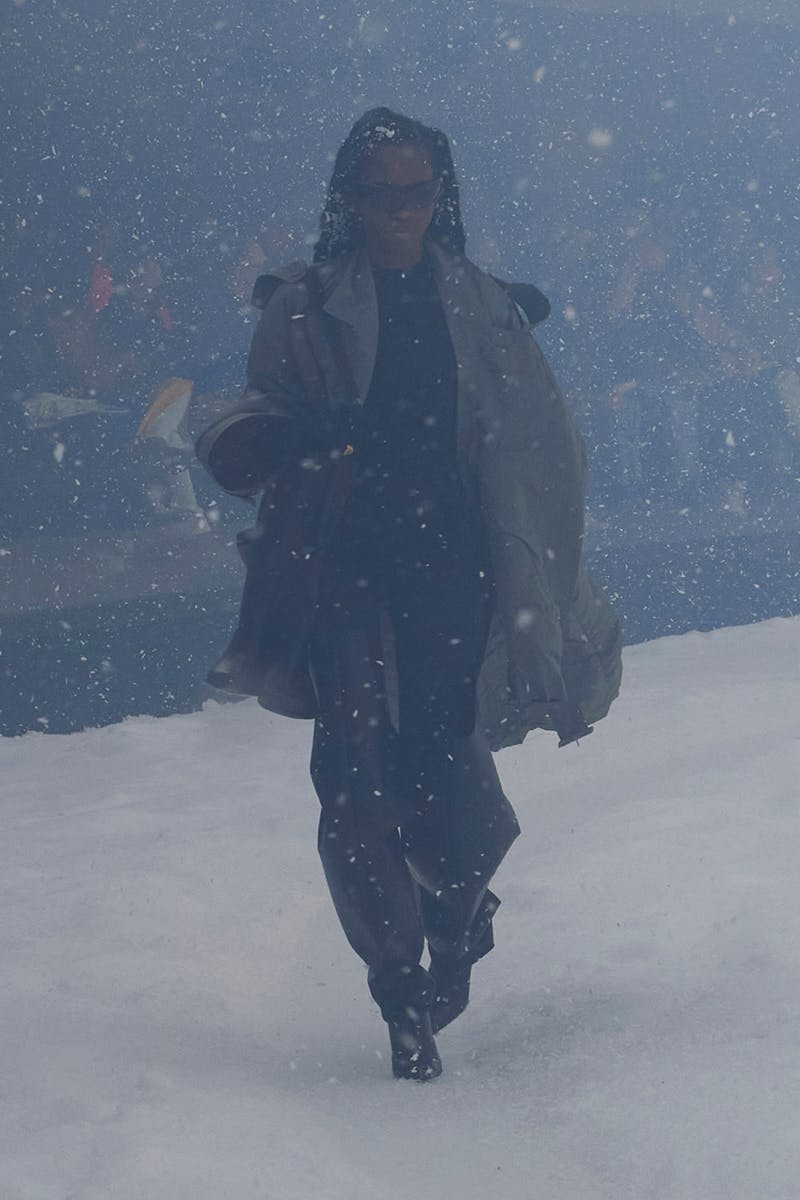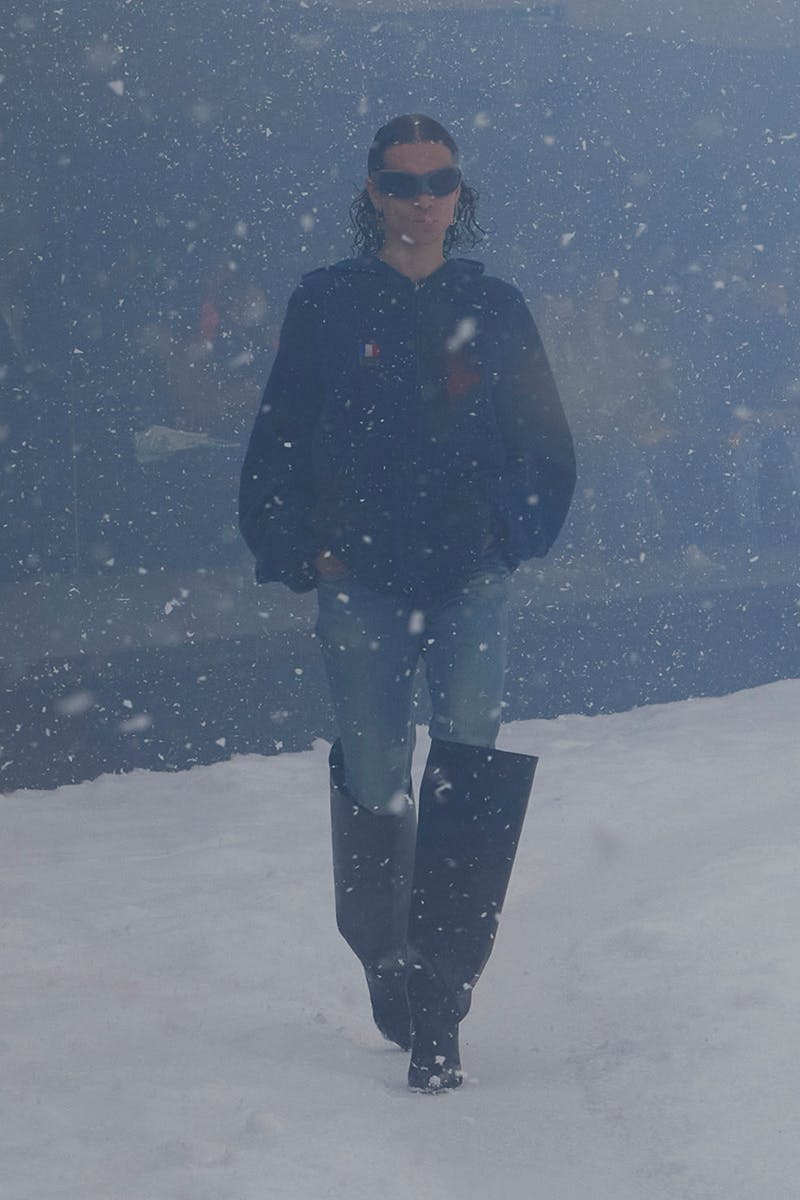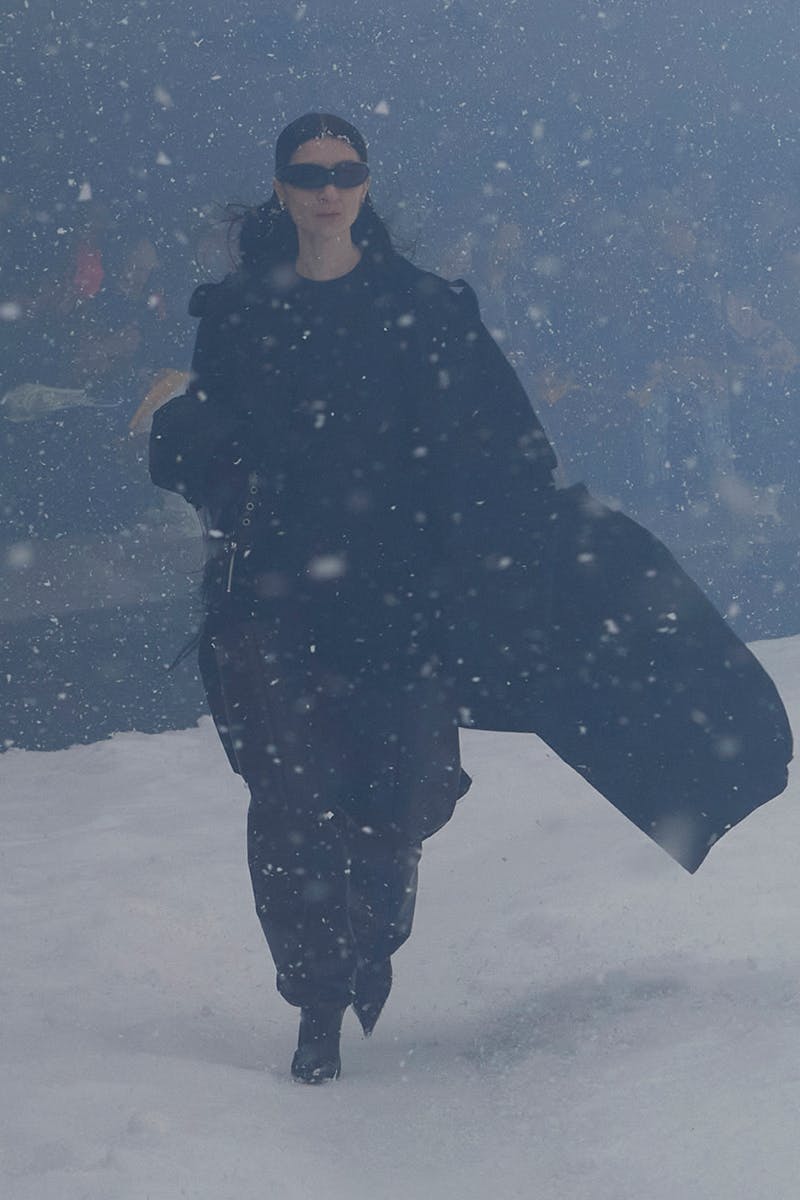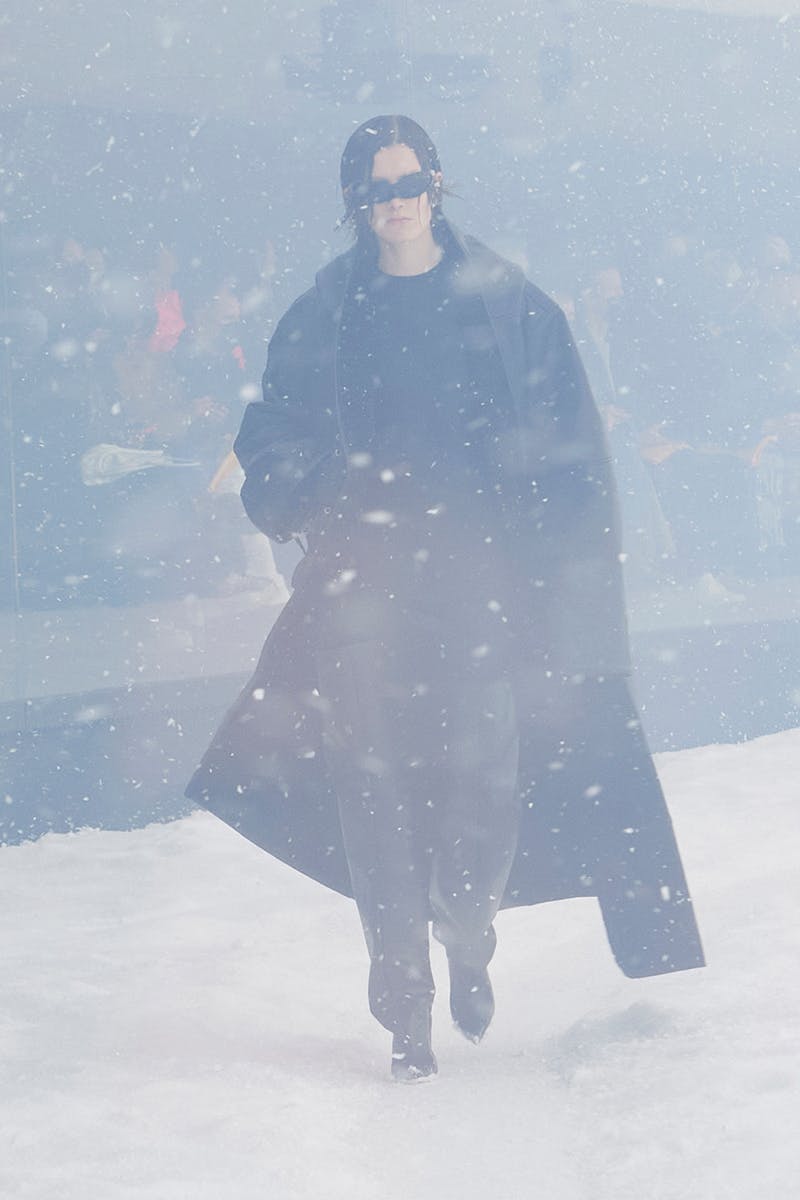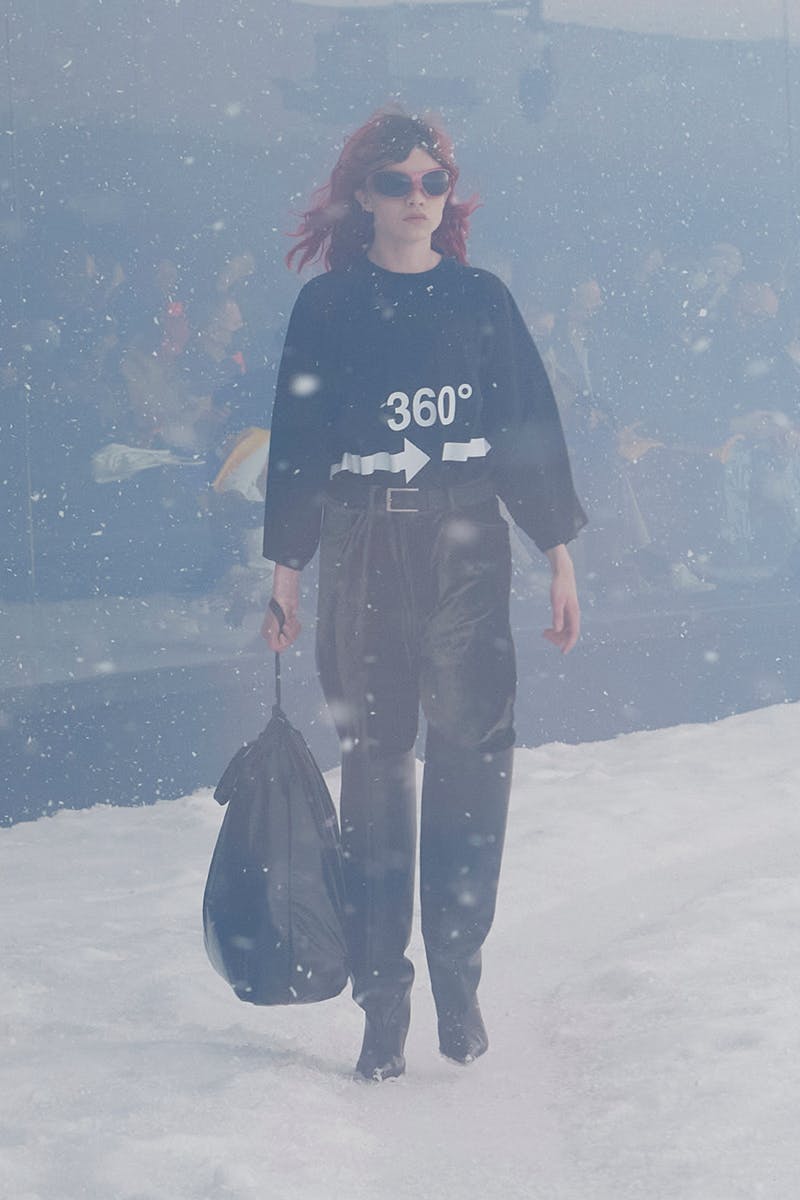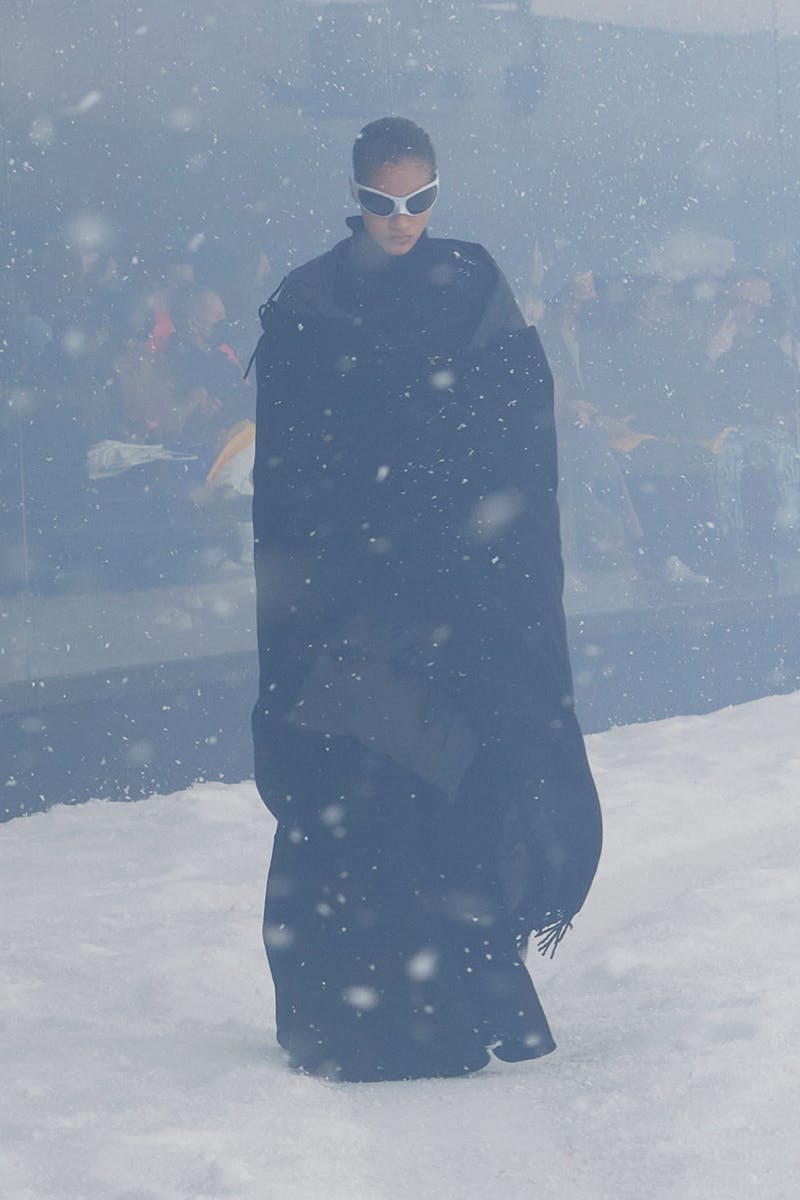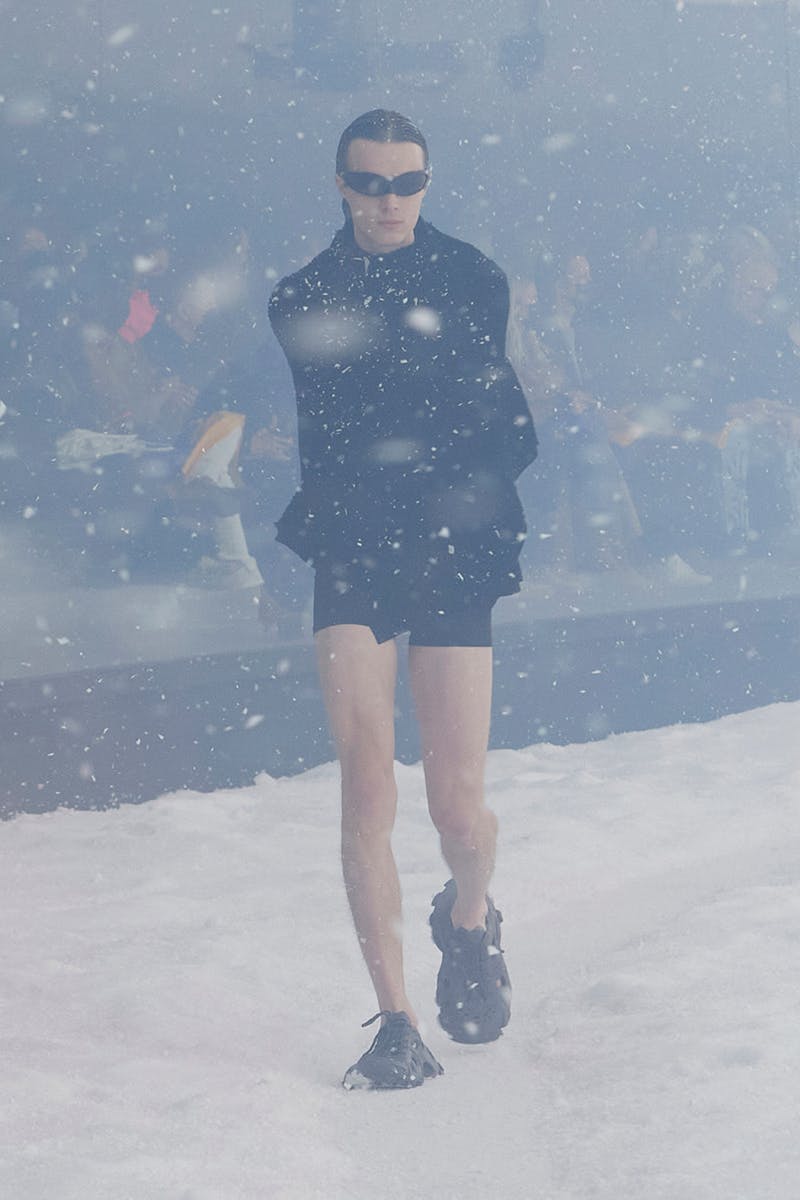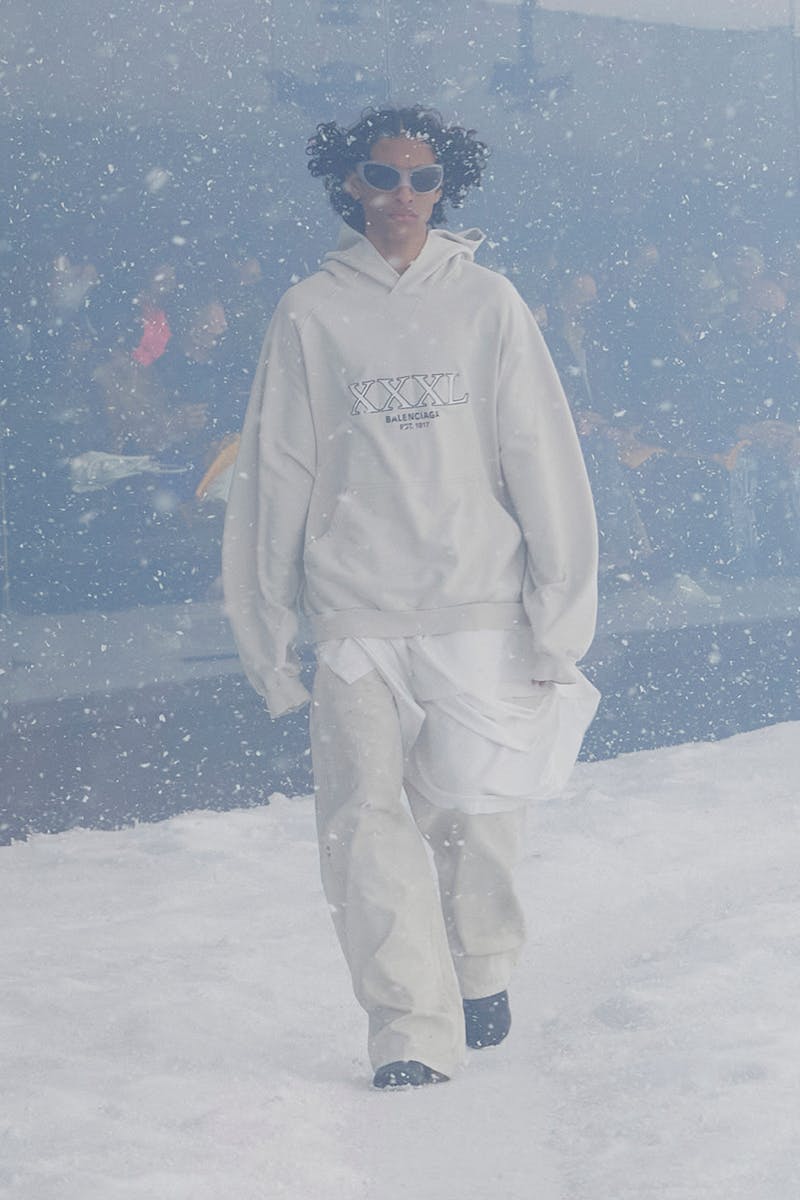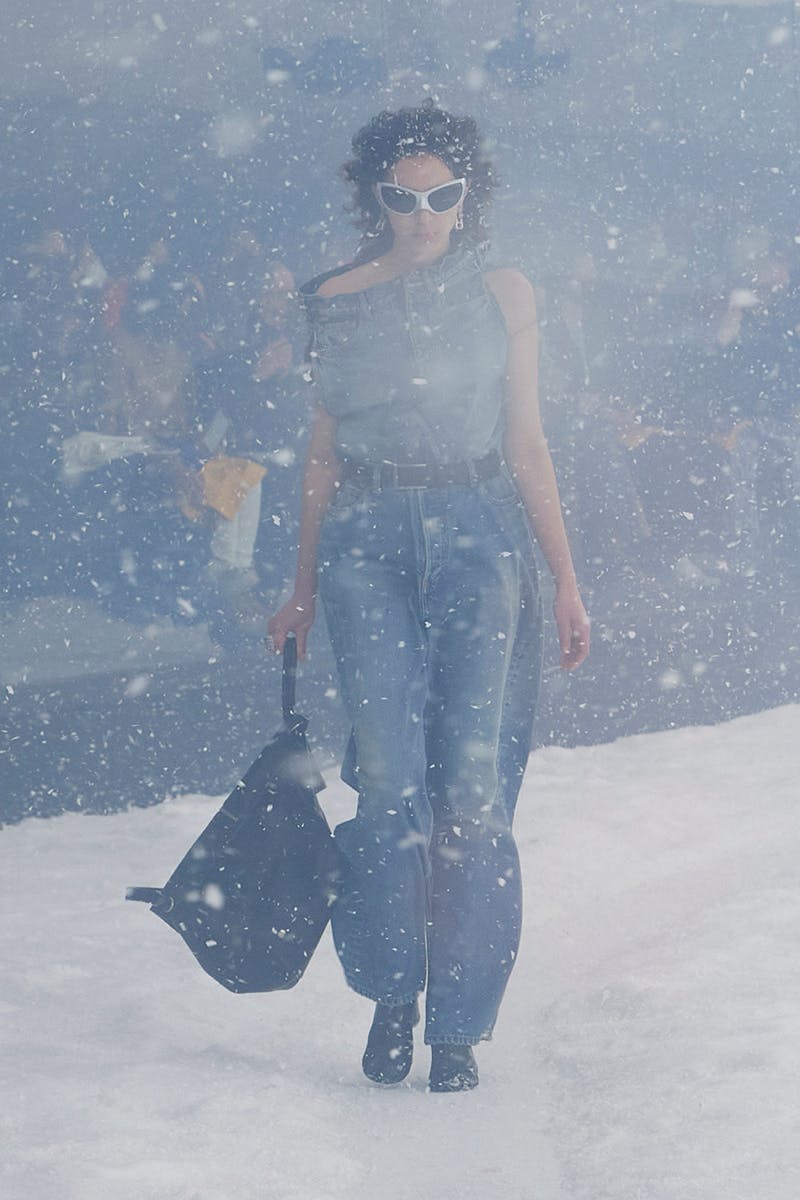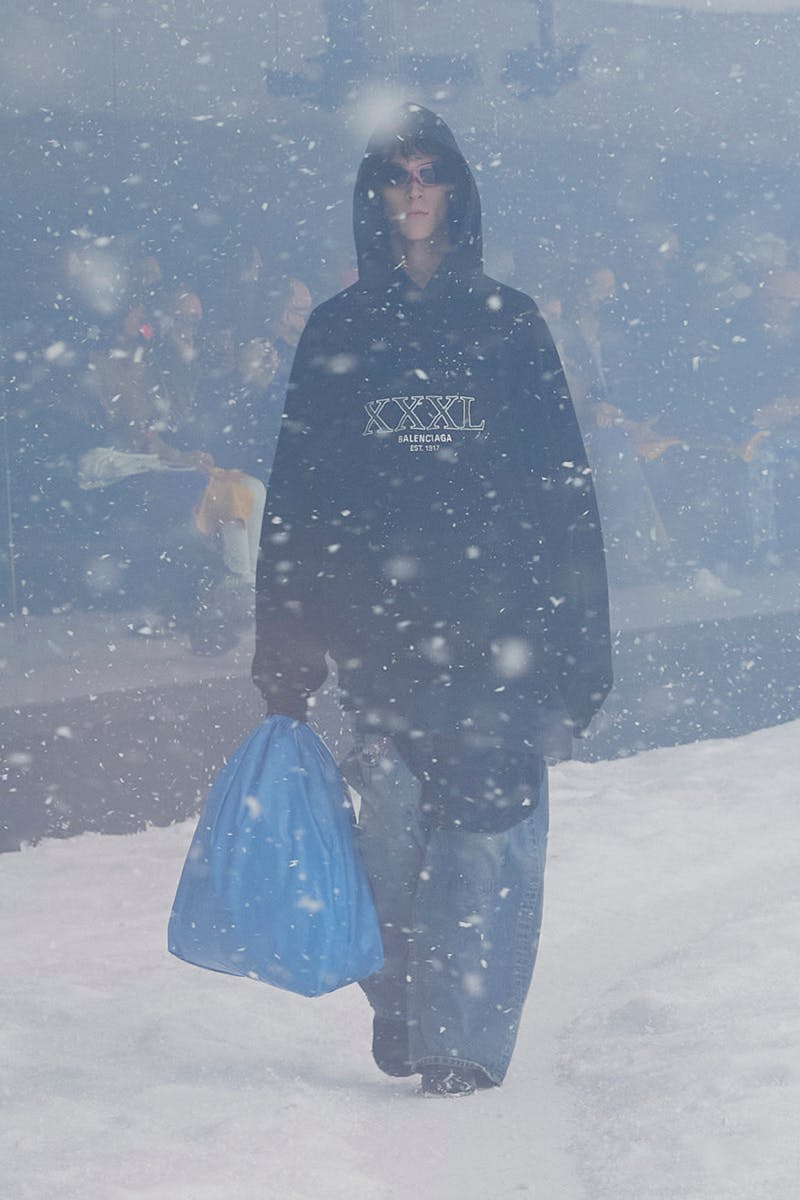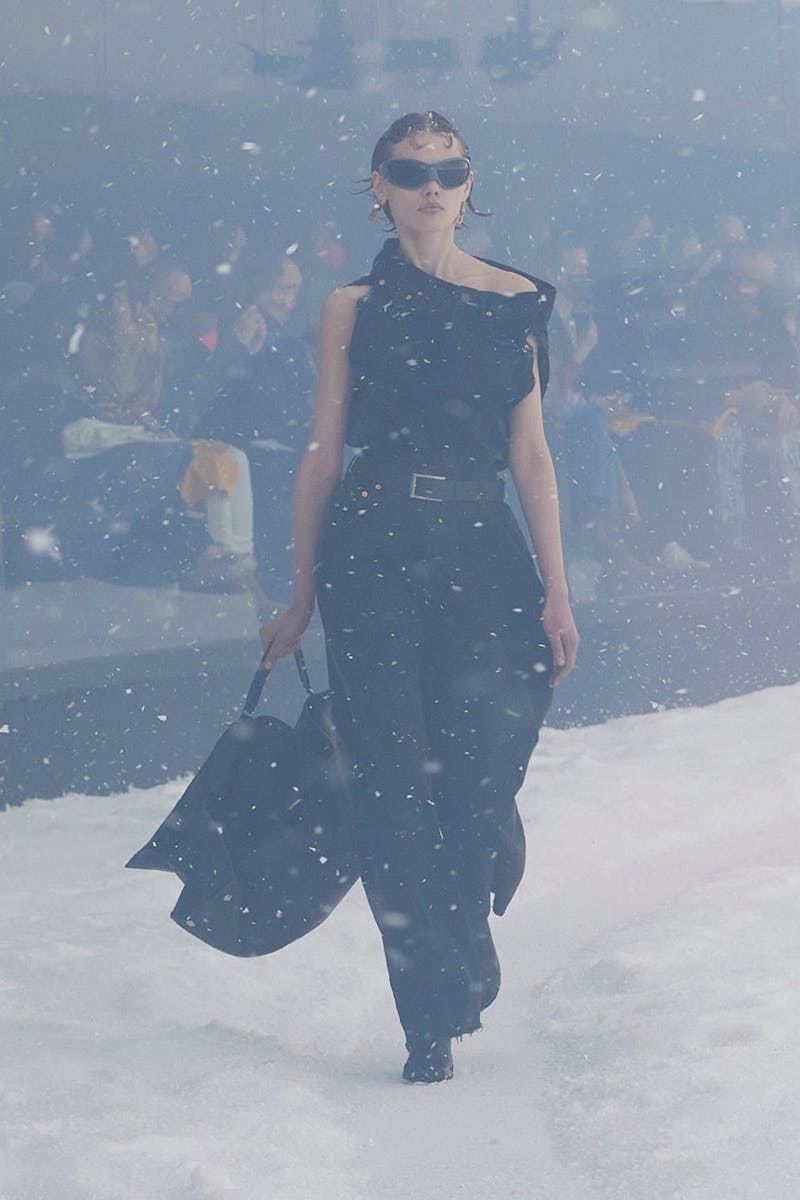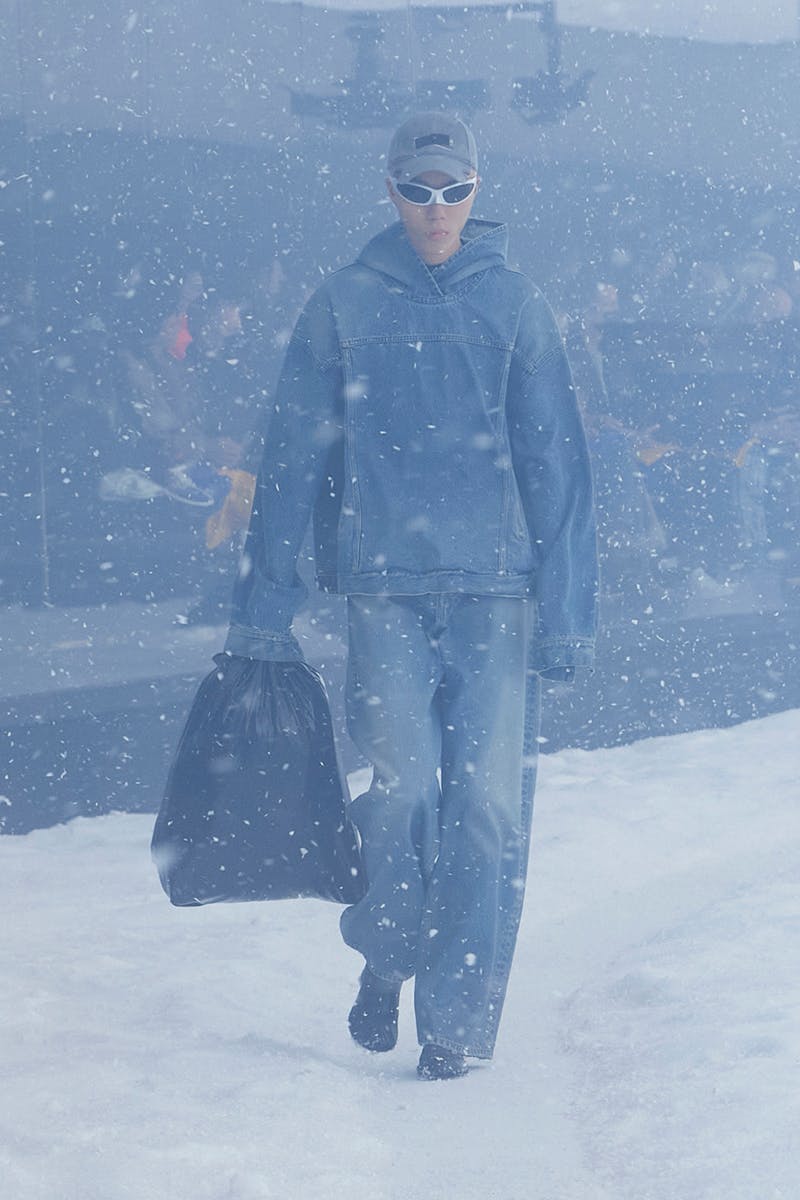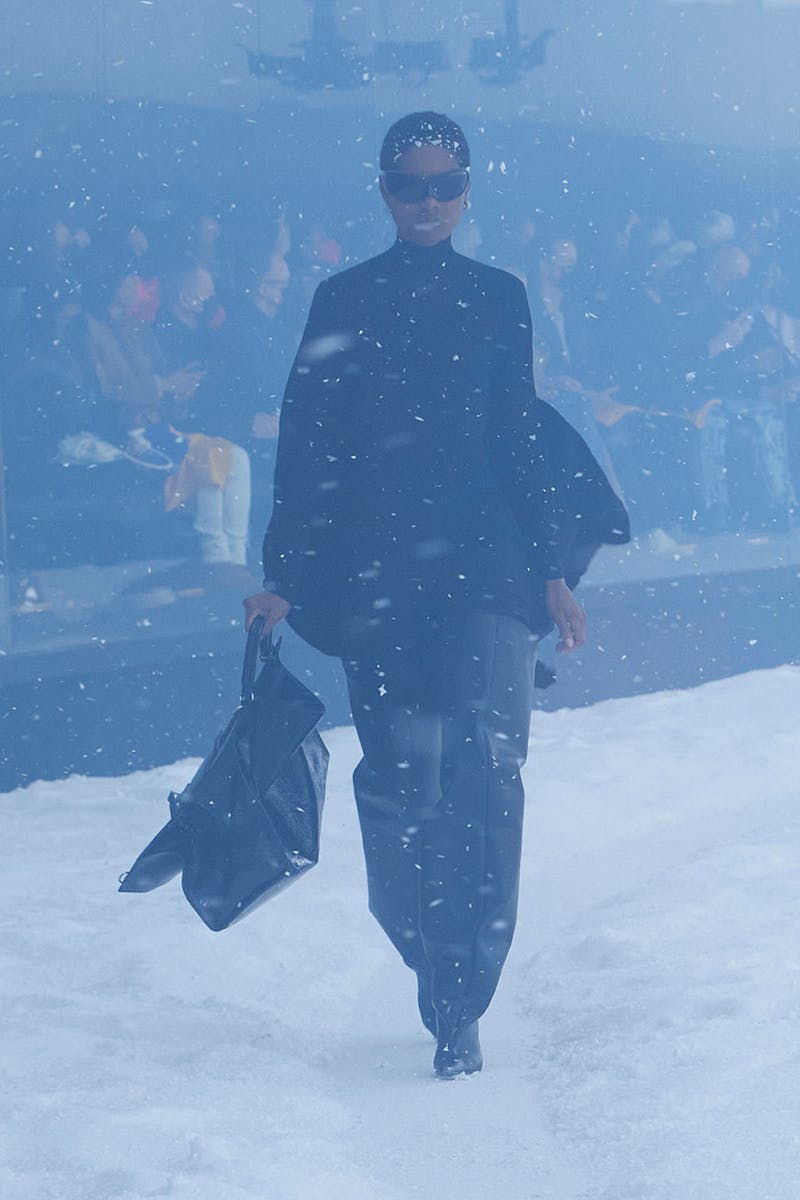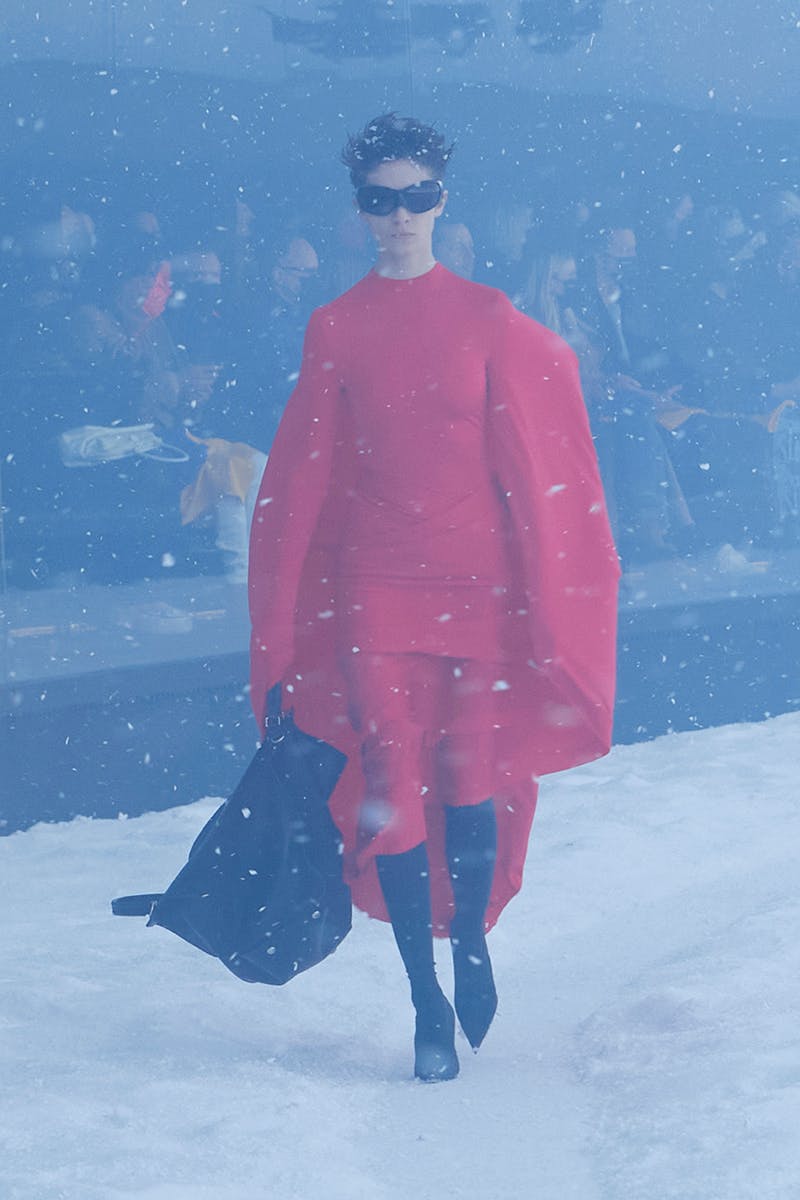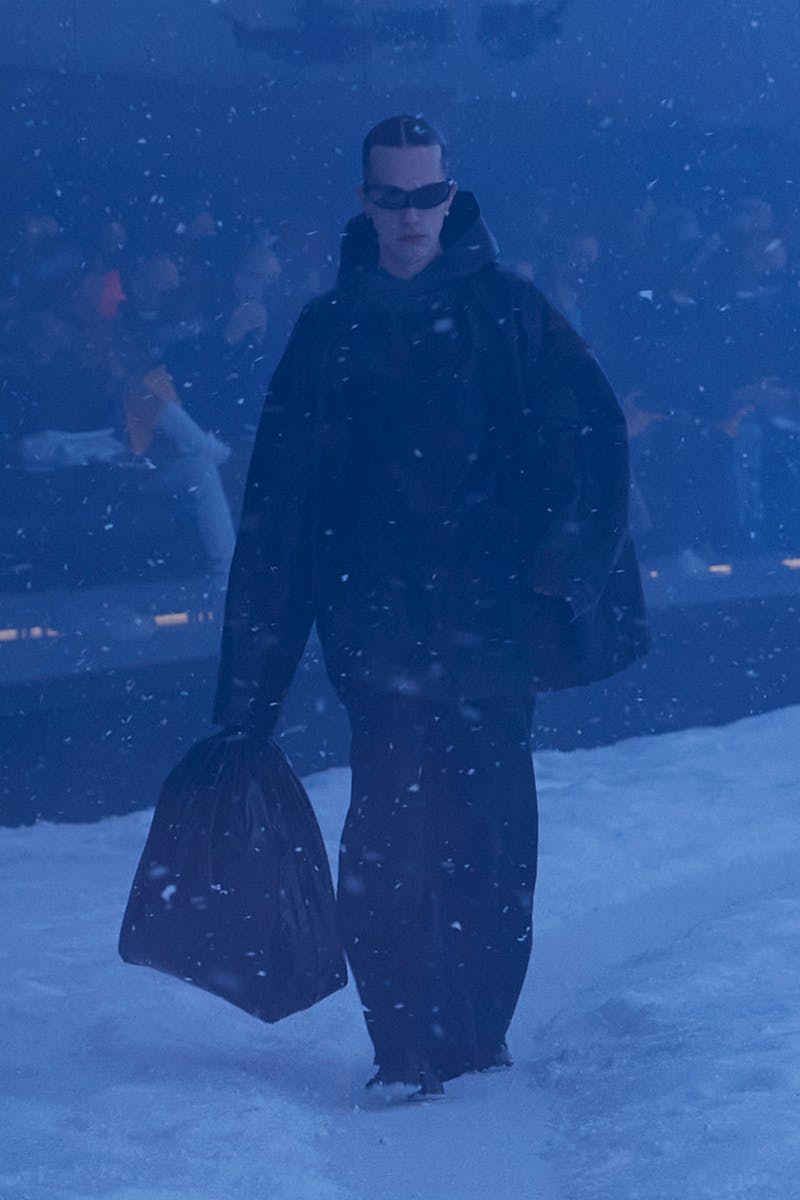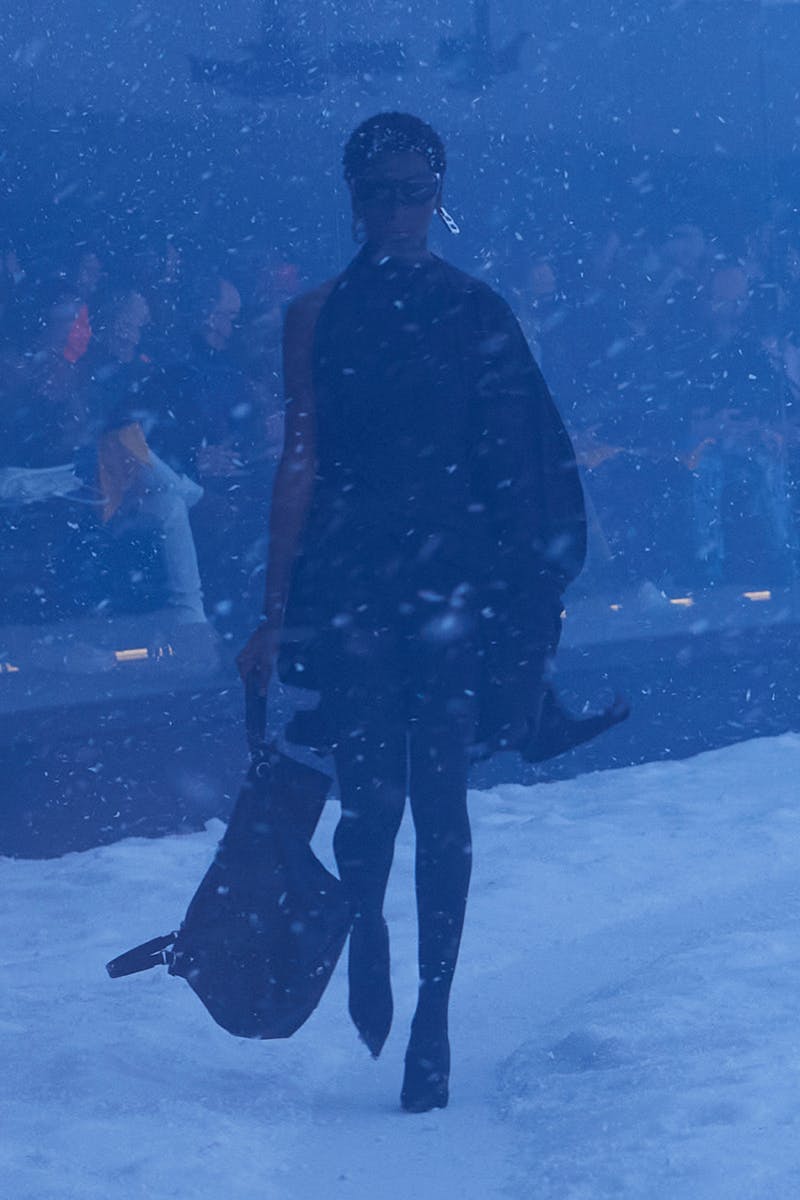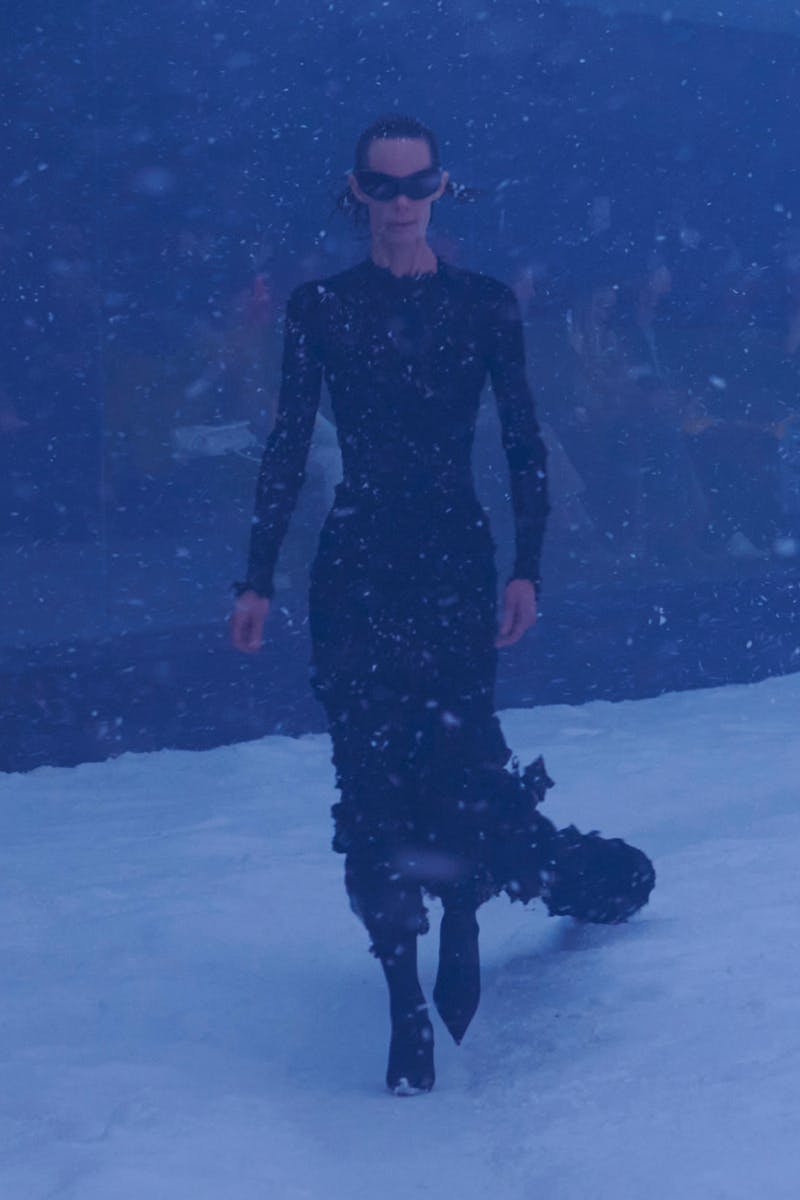 This article was published on March 2 and updated on March 7
Following its YEEZY GAP team-up and one of the best fashion show invites of the year — a cracked, engraved iPhone 6 — creative director Demna (that's just Demna) again grabbed the world's attention again with an emotionally-gripping Balenciaga FW22 runway show.
Exuding the feels of his Vetements SS19 collection, Demna recounted his traumatic experience as a Georgian refugee as he acknowledges the ongoing Russia-Ukraine war in the Balenciaga FW22 show notes.
"The show needs no explanation," Demna said in the notes. "It is a dedication to fearlessness, to resistance, and to the victory of love and peace."
Inside the venue, blue and yellow t-shirts lined each attendees' seat, emphasizing Ukraine's national flag colors – a powerful show of support for the Eastern European country amidst its ongoing war with Russia.
"The war in Ukraine has triggered the pain of a past trauma I have carried in me since 1993, when the same thing happened in my home country, and I became a forever refugee," continued Demna. "Forever, because that's something that stays in you."
"But I also realized what really matters in life, the most important things, like life itself and human love and compassion.".
Once the show began, models carried the Trash Pouch — directly inspired by trash bags — in a machine-made snowstorm with forceful wind gusts, paralleling Demna's own struggle as a refugee: the forced ousting from his homes, grabbing what he can carry in disposable bags, and marching into the unknown.
Balenciaga's FW22 pieces reiterate the fact that the luxury label can't be neatly boxed into a single category.
FW22 silhouettes range from XXXL-oversized hoodies with sturdy shoulders to skin-tight dresses with dramatic trains. Meanwhile, classic denim takes goes against the grain as jeans become off-the-shoulder tops and hoodies get denim-ized.
Then, caution ahead, as the brand alerts showgoers with a squeaky-sleek logo tape jumpsuits, as seen on campaign muse Kim Kardashian.
While the Parisian label introduced more pantashoes (shpants? joots?), non-trouser-associated Knife Wader boots boasted gaping, flared uppers — remember the iconic Vetements x Manolo Blahnik satin boots?
Balenciaga's FW22 show concluded with two final looks, a yellow tracksuit and body-hugging blue dress mirroring Ukraine's national flag.
Skipping the final designer bow, Demna instead allowed the Balenciaga FW22 show to speak for itself: despite the storm, keep moving with love and compassion knowing there's a way out.
As for onlookers, you should "Be Different" — like the collection's Apple hoodie suggests — and stand for future change.
Russia invaded Ukraine on February 24, forcing their way past deserted nuclear plant Chernobyl into the capital city Kyiv, driving Ukrainians from their homes.
The crisis prompted global anti-war protests matched with plenty of donation links provided for international support, plus direct support from fashion brands like Balenciaga.