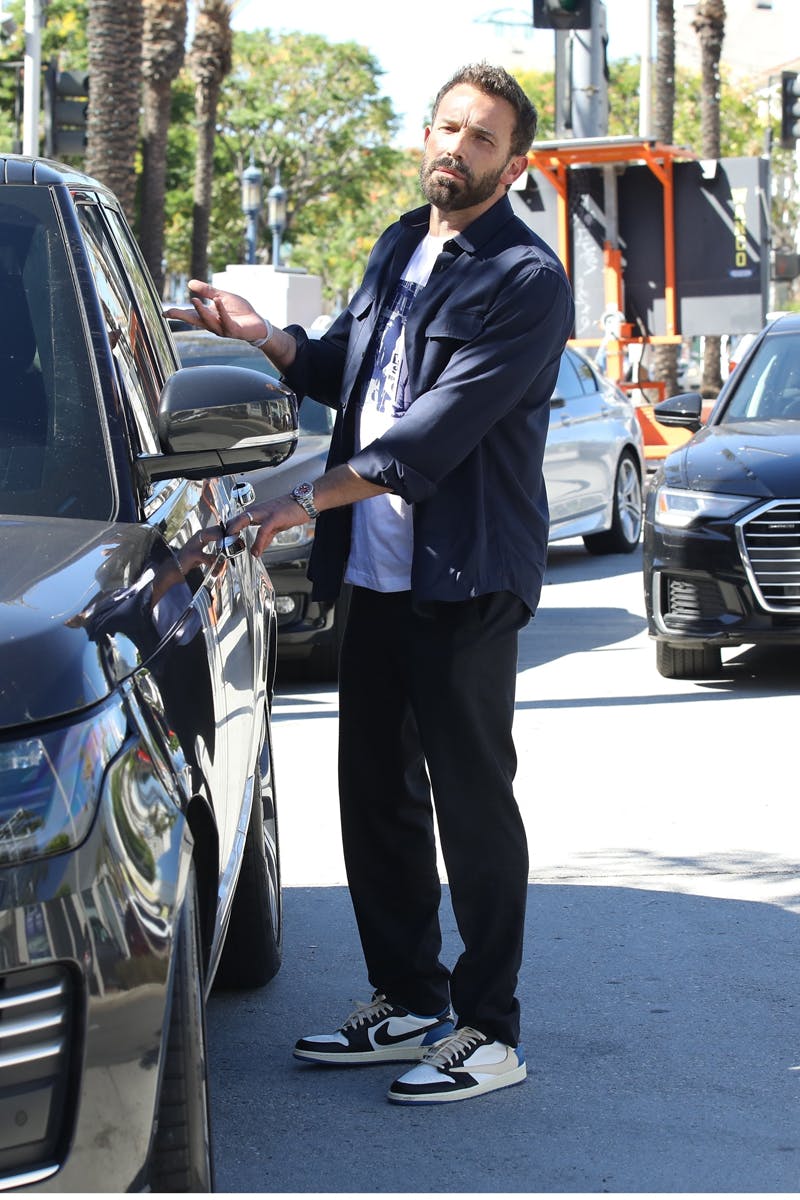 Ben Affleck is both a regular dad and a cool dad, or hype dad, I should say.
On September 24, Ben Affleck and his kids visited the famous once-a-year wonder Spirit Halloween in Westwood, California, assumably copping costumes for the upcoming spooky season.
While Affleck was on dad duties, he decided to channel hype dad energy with Travis Scott x fragment x Air Jordan 1 Lows as his footwear selection.
Yep, that's right. Affleck, the American gem to the internet's most relatable memes, got his hands (and feet) on one of 2021's most coveted drops. Retailing for $150, the three-way collaborative sneakers now go for thousands on the after-market.
Somewhere in the world, a sneakerhead probably just shed a tear remembering the L they took while the former Dark Knight casually flexes them during an outing with the kiddos.
As Affleck continues to work on the upcoming untitled Nike movie he produces and stars in, his sneaker game is steadily heating up.
In August, Affleck surprised us when he wore Travis Scott's Dior sneakers, breaking his routine of Kenneth Cole sneakers and traditional dress shoes.
Just a couple days ago, on September 22, the actor flashed his famed grimace at the paparazzi while sporting a fresh pair of Air Force 1 Low sneakers (and yes, the white ones).
Now, Affleck doesn't give in entirely to the world of hype. His clothing selections still very much consist of non-flashy dad pieces like button-ups, jeans, and maybe a tee here and there. No Supreme, BAPE, or Off-White™ (yet).
A method acting technique? A foray into sneakerhead-dom? Or maybe he just loves Travis Scott. Who knows.  Regardless, it's refreshing to see our Ben Affleck stepping his shoe game up — and not looking so disappointed with life at the same time.